WATCH: Kim Min Kyu is a handsome and confused idol in the first teaser for tvN's The Heavenly Idol
tvN released the first teaser for tvN's upcoming fantasy comedy drama The Heavenly Idol starring Kim Min Kyu and more.
Published on Jan 14, 2023 | 01:53 PM IST | 428.4K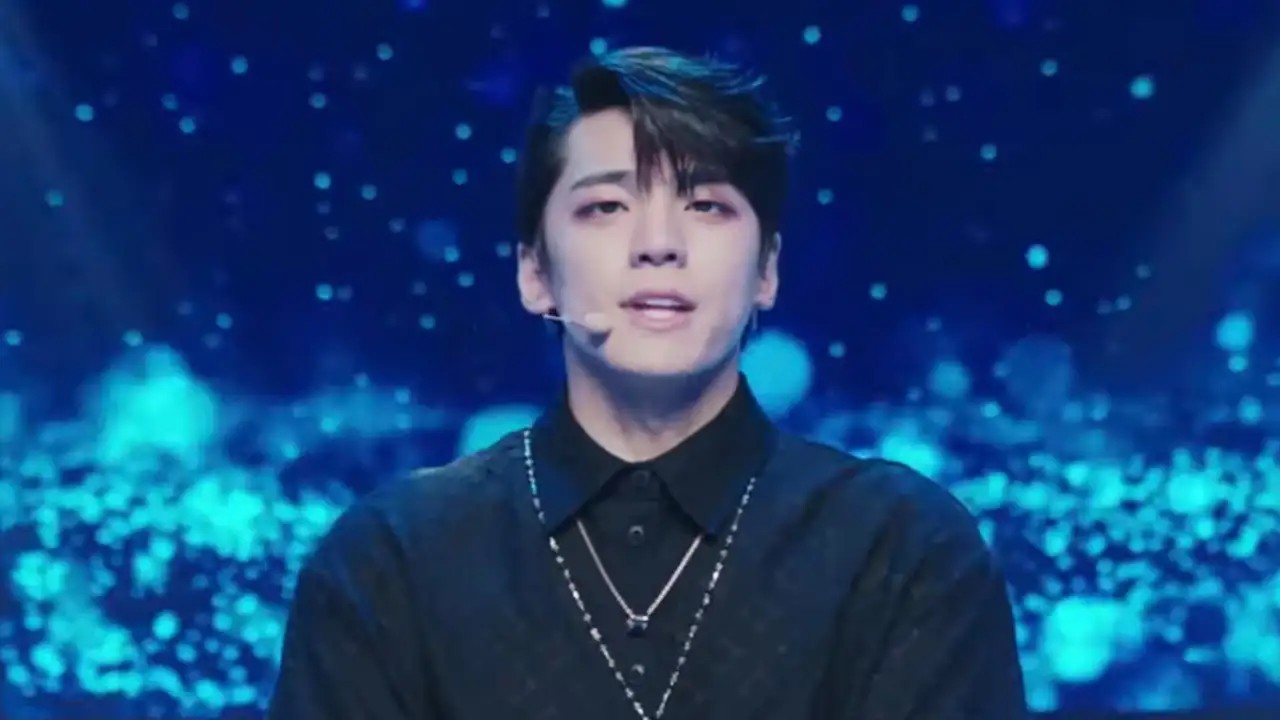 The first teaser of tvN's new Wednesday-Thursday drama 'The Heavenly Idol' was first released. Kim Min Kyu, the high priest who was respected by everyone, wakes up one morning in the body of an idol member, Woo Yeon Woo, and predicts a sacred and shameful adaptation to the entertainment world.
tvN's new Wednesday-Thursday drama 'The Heavenly Idol' is a sacred and shameful adaptation of the new world's high priest, Lambrary, who became an unknown idol in Korea overnight. This world is different from the world we live in, and it means a fantasy world with magic and mysterious beings. 'Sacred Idol' is a dramatization of the original work of the topic, which was serialized in Naver web novels and webtoons thanks to its popularity online. Among them, 'The Heavenly Idol' side draws attention by unveiling the first teaser on the 13th.
The first teaser:
The first teaser video released starts with the body of Woo Yeon Woo (Kim Min Kyu), a member of the idol 'Wild Animal', who is suddenly ruined by Lambrary (Kim Min Kyu), the world's high priest who was respected by everyone, and stimulates curiosity. Lambrary said, "My name is Lambrary. It is said that he is a high priest who serves the god Redrin. However, soon after, Lambrary possesses an idol singer and steals his gaze. Lambrary, who came to her senses in the center of the stage in progress, was confused and did not know what to do, but the pathetic expression of his arms wrapped around his body was contrary to the dignified appearance of the high priest, causing laughter.
Furthermore, unlike Woo Yeon Woo, who was excellent at using his body, Lambrary continued to make shocking remarks, "I don't know how to dance," and caused a large-scale broadcast accident by refusing to perform, leaving the audience with their mouths wide open. Soon after this, the struggle of the former High Priestess Lambrary, who has to adapt to the reality of being an idol and survive, begins and draws attention. The appearance of Lambrary, who starts the life of idol Woo Yeon Woo with a desperate voice accepting the reality, saying, "Now I am an unknown idol Woo Yeon Woo," while casting a clumsy appearance, causes laughter (laughter + sadness). As a result, interest in his sacred and absurd adaptation to the entertainment industry is amplified as to whether the former 'Priest' Lambrary will be able to succeed as the incumbent unknown idol Woo Yeon Woo. tvN's new Wednesday-Thursday drama 'The Heavenly Idol' will premiere on Wednesday, February 15th at 10:30 PM KST.
tvN's new Wednesday-Thursday drama 'The Heavenly Idol' unveiled the script practice site on January 12th. First, Kim Min Kyu expressed the amazing situations of becoming a member of the unknown idol group 'Wild Animal' in a high priest's hall in a fantasy world with skillful acting. In particular, the high priest's unique tone made people laugh.
Go Bo Gyeol, who plays the role of 'Kim Dal', manager of 'Wild Animal' and a big fan of Woo Yeon Woo, reacted comically and cutely to the chaotic situation in which her favorite idol turned into a different person.The two showed off the chemistry of an unknown idol, a fan and a manager who had to succeed as an idol, and a manager who went out to save the idol.
Lee Jang Woo:
Lee Jang Woo makes a bold acting transformation as 'Shin Jo Woon', vice president of an entertainment company possessed by 'Lumena', the demon king of the fantasy world. Here, Ye Ji Won demonstrates unrivaled charisma as 'Im Seon Ja', the representative of the agency of 'Wild Animal'. The production team said, "The synergy of the cast and the combination of unique characters gave non stop laughter. Please look forward to this broadcast, from Kim Min Kyu's absurd adaptation to the entertainment industry in the play to Kim Min Kyu and Go Bo Gyeol's divinely-filled romantic comedy."
Hong Seung Beom:
Earlier, his agency said that Hong Seung Beom has confirmed his appearance in tvN's new drama 'The Heavenly Idol'. He will play the role of Choi Jeong Seo, the leader of the idol group Wild Animal. Choi Jeong Seo is a person who combines leadership, diligence and sincerity, and burns herself to keep the team afloat. Hong Seung Beom plans to present a positive and adult-like charm that only Choi Jeong Seo's character has based on his warm visual and stable acting skills.
Kim Min Kyu's achievements:
At the 2022 SBS Drama Awards held in Seoul on December 31st, actors Kim Min Kyu and Kim Ji Eun received the Excellent Acting Award in the Miniseries, Comedy and Romance category. Kim Min Kyu received a lot of love for his role as Cha Sung Hoon in Business Proposal. Kim Min Kyu said, "Thank you to all the team members who faced each other. It was a really unexpected award. I am grateful to my parents and cats, and I will work hard to become an actor who can relate more in the future."
ALSO READ: Suchwita: BTS' SUGA turns into a complete fanboy in front of BIGBANG's Taeyang in Episode 3 teaser
Stay updated with the latest Hallyu news on: Instagram, YouTube, Twitter, Facebook and Snapchat
What do you think of the teaser? Let us know in the comments below.
About The Author
A BMM graduate, Anoushka has been writing professionally for over 2 years. K-Pop and K-Dramas consume her day and she... enjoys writing articles about it. So far, she has written close to 3000 articles. She loves films, music, art, and food! She spends most of her time either discovering a new film or burying her nose in a gripping novel.
Read more
Top Comments
There are no comments in this article yet. Be first to post one!