EXCLUSIVE: Hairstylist Mike Desir on working with Lily Collins, tips to re-create Alia Bhatt's look and more
Mike Desir in a chat with Pinkvilla, talks about Lily's looks for Emily in Paris and hacks to tackle frizz and dry hair. Read this interview for all things fabulous hair.
Updated on Jun 05, 2023 | 03:02 PM IST | 277.1K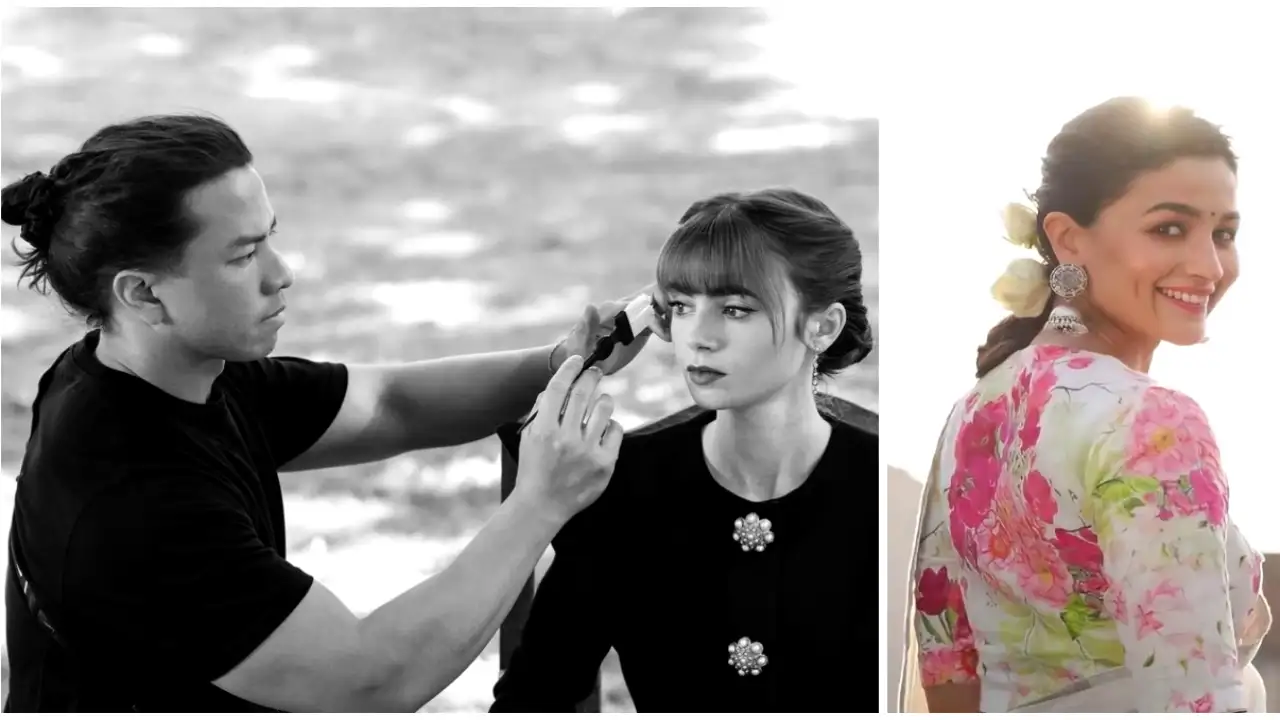 To bring on the stylish hair days showed Mike Desir not once but a million more times. There's no stopping for the professional and revered celebrity hairstylist who is forever touring and making hairstyles known from London, Paris to Mumbai and everywhere in between and beyond. To dive further into his daily job and how he hit the nail on the head every single time with Lily Collins' hairstyles for Emily in Paris, a conversation began between the hairdresser and Pinkvilla. 
As our chat gave way to more questions with the maker of magic from Paris, we discussed his work with Bollywood actresses like Alia Bhatt and Ananya Panday. A stylish guide, need-to-know tips and jaw-drop-moments await and it's the perfect beginning to look forward to glamourous hair days.
Mike Desir talks about all things hairstyle diaries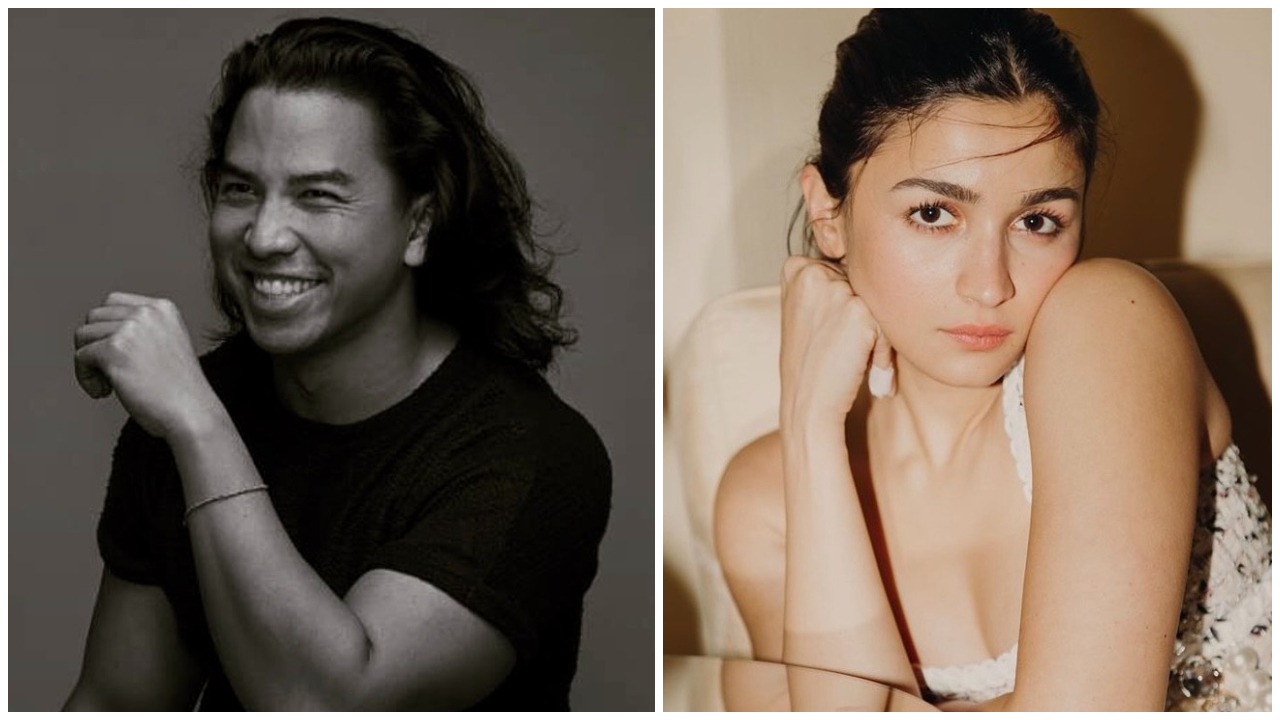 Name 2 hairstyles Mike can't stop loving.
I love to divert a reference with a twist that brings about a  difference, making it more modern, and adding an unexpected touch will finish the look personally. But I love the hair up, I find that it always highlights the face, create an updo with the rest of the hair and let your creativity free.
I love the 90's haircut, it was a great rock and roll period, cut with different lengths, bangs of any length, from very short to very long on the side, tied in a high ponytail, on the side with crimping, the 90's era is so wide that you have to choose one, it's a mood I would say!
Tell us about your first experience working on a celebrity look. How did it all start?
Everything starts with the styling, the clothes that the person will wear will give us a direction on the hairstyle. Any clothing has a history, a time, a style, and it will influence its final look through the make up or the hairstyle. For me, I work on a hairstyle, which always starts with a mood board, what I imagine is easier to explain by visuals, and I always give several ideas by my choice of preference.
Name 2 hairdo trends that are set to blow up in 2023.
Trends dominant this year will be the shortcut, very 90s of the cut bob and the fringe, 70s the texture wavy and messy.
How experimental has your journey as a hairstylist been while working with Lily Collins for Emily in Paris Season 3? Could you tell us about her cutesy bangs look?
Lily has beautiful hair, season 3 is the evolution of this hair, a challenge to create 18 different hairstyles with bangs, side bangs, straight, fluffy, and open, we wanted to show that it was possible to play with bangs, that all updos can include bangs.
As a hairstylist, what are the 2 factors you cannot ignore before working on a look?
The things that I look at first of all is the haircut, if there is a degradation, the health of the hair, that will direct me on my choice of products, it can happen that I take 5 minutes to épointer a cut, to give him a blow of freshness.
Could you decode Emily's look that features braids in Episode 8, S3?
Emily's hairstyle when she goes to the hospital is a dress with a lot of volume on the shoulders, very stuck to the body. I had to create a strong hairstyle. So I found a small braid at the back of the head, a special braid that you can only see if the person turns their head more than 3/4. To start by bringing back the strand, grab 2 strands of hair, take a strand on the opposite side, and bring it back down to connect it to an old strand, this will pull the sides in the braid. And to have a minimum central volume. So on we continue to the nape of the neck. Braid the length at the tip and roll it inwards to hide it.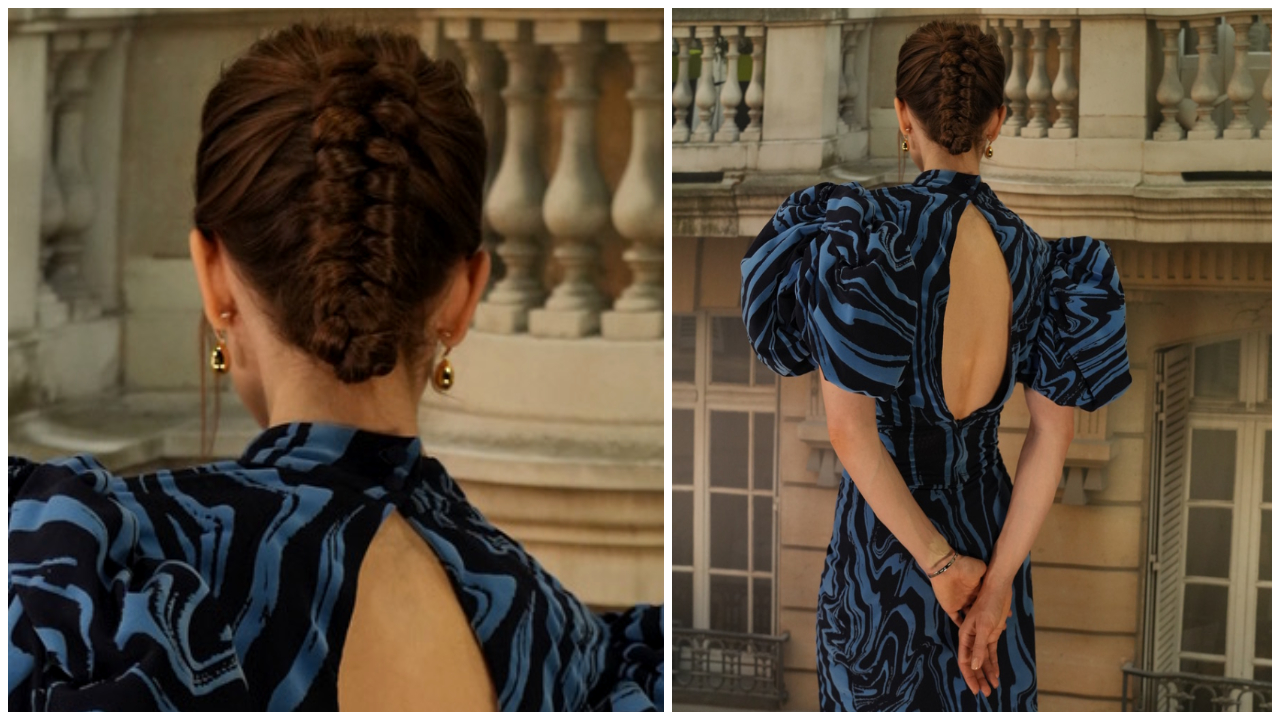 2 hair styling products you love and why? 
In my hair kit, I have my favourite products, multi-purpose products, like my "Fashion Spray" from Bumble and Bumble. I set a hairstyle, but I can prepare my texture with a lake before waving to create a wavy look, it will bring a lot of lightness, with a natural touch. A dry oil from the brand Olapex N'7 that I love, will give shine without weighing down, do its job of moisturising and leave a very natural touch without product effect on the hair.
How fun was it to style Ananya Panday's messy top knot look? If a beginner has to re-create it, what tips would you give?
It was a fun session. I love Ananya Panday, she is always open to a new style, and an openness that lets us be creative to recreate this look. We need to know that it's all about texture, the choice of products we apply, we need to create hold and texture. Depending on your length take a rubber band and have fun creating different shapes of buns, leaving the length. Let your creativity flow.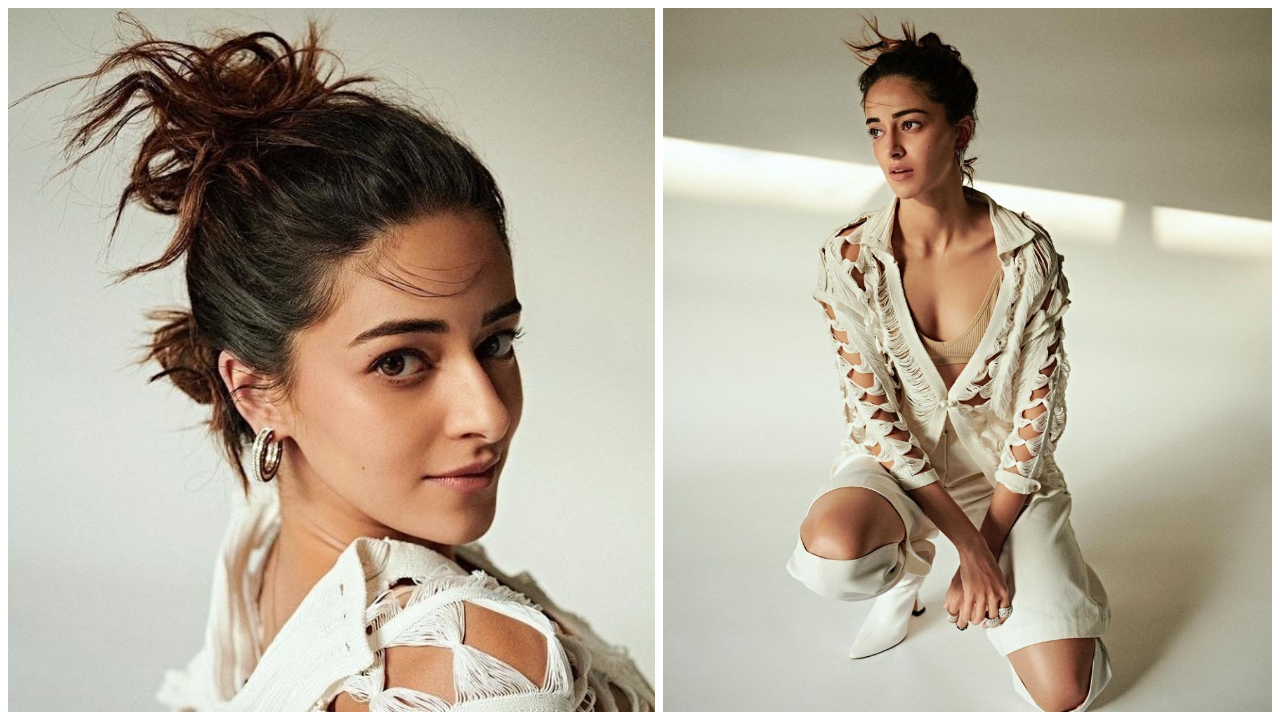 Could you tell us about 1 challenging celebrity hairstyle you've put together? 
In Pierre Cadault's episode of Emily at the opening, Lily had an updo inspired by Audrey Hepburn from the movie Sabrina. Audrey Hepburn for the show had a uniform and very short, rather boyish haircut. I had to do glued braids to remove the mass and length and only cheat with Lily Collins' hair to make this iconic Audrey hairstyle.
Alia Bhatt's hairdo for Gangubai Kathiawadi in a Nobi Talai pantsuit looks fabulous. What is that one hack to keep in mind while replicating it?
I start with loose hair and apply mousse to give the hair structure, dry it and pull it back into a ponytail. I braid 5cm and then I put elastic only on 2 strands of the braid instead of 3. This leaves the rest of the hair in 2 free strands, I wrap around the base to form a bun, and the braids will give us a bun effect different from the classic bun. I play with the length by tying them and I keep the tip of the hair free. It gives the impression of a half-tie.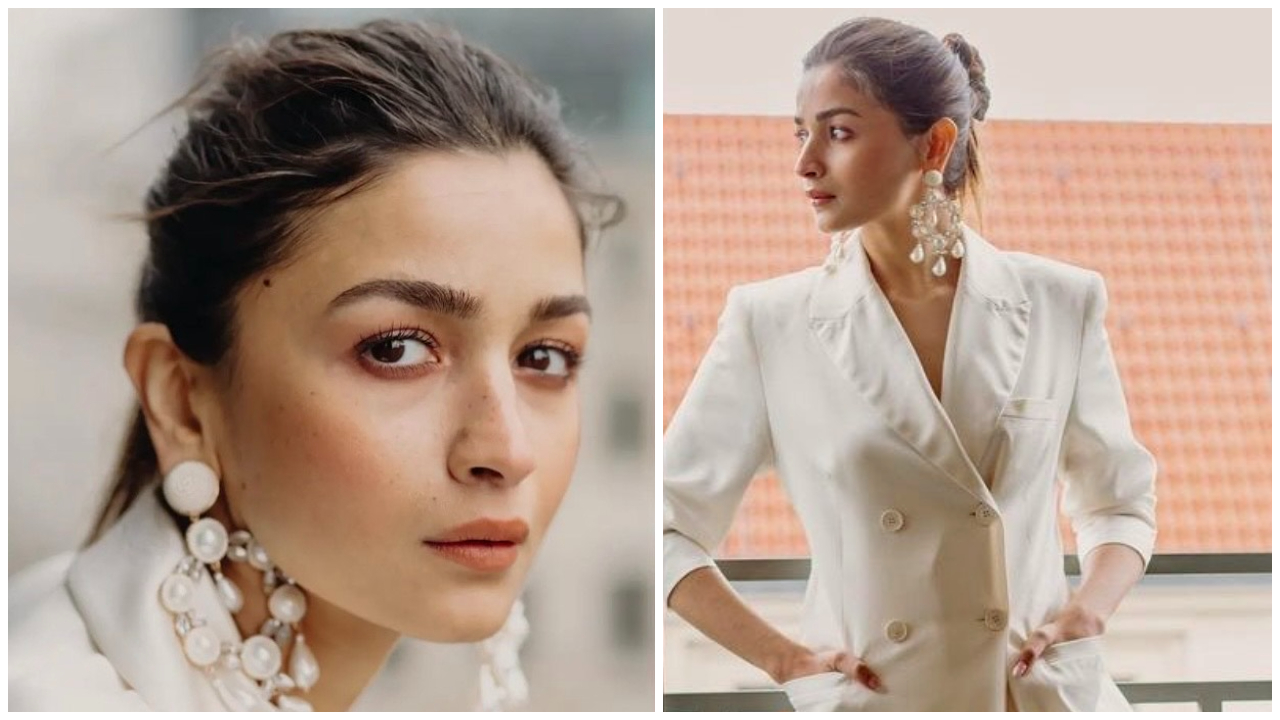 How have you grown as a hairstylist post the pandemic? 
Before the pandemic, it gave me a lot of time to think, and develop techniques, how to go faster when I do hair, do research for mood boards, and ideas for hairstyles I would like to do, then after the pandemic, I decided to come and live in India, with a lot of luck I started working with many Bollywood celebrities. I started to do photography which is a passion after hairdressing. It was an evolution of myself like every year, to realise my dreams. 
Could you share 1 tip to count on to avoid frizz? 1 tip to help handle curls better? 1 tip to manage extremely dry hair?
Frizz, dry hair is often a set of our condition, we must first determine why we have dry hair if we have done a technique such as colour or bleach hair. But doing a good shampoo and care are the keys to rehydrate it, oils that we can add to our daily hairstyles, if you like to have your hair tied up, do some care and braids to let your hair rest from the friction on your clothes that weaken your texture.
For frizz, I recommend applying dry oil like Olaplex n7 oil on the edge of the wet hair after the shower. and brush lightly the edge group the strands in a nice wave. It will allow us to keep a nice definition. 
To keep beautiful curls, sleep on a silk pillowcase, it will allow when you rest, that your hair does the same, keep their curls throughout the night without friction because silk slides and has thousands of benefits for your hair and your face, then say goodbye to hair at the head of the be.
For very dry hair, it is good to refresh the cut because very dry hair will become brittle over time but also important to understand the reason for having dry hair. To help, also try to make oil baths as often as possible without touching the root. Avoid the sun if you keep it for a few hours. 

 
Whose hairdo do you love the most?
For more Fashion & Beauty updates, follow @pinkvillafashion
ALSO READ: EXCLUSIVE: Stacy Gomes chats up about her working streak with Ananya Panday, an easy makeup hack and more
About The Author
A fashion writer by day and a makeup inspiration by the night, Manjusha is also an ardent animal lover.
...
Read more
Top Comments
There are no comments in this article yet. Be first to post one!