10 Best Men's Formal Shirts Under 1000 from Amazon's Great Republic Day Sale
Want to get stylish at work? Shop for the best men's formal shirts under 1000 from Amazon's Great Republic Day Sale with classy designs and sharp silhouettes.
Published on Jan 18, 2023 | 09:19 PM IST | 68.1K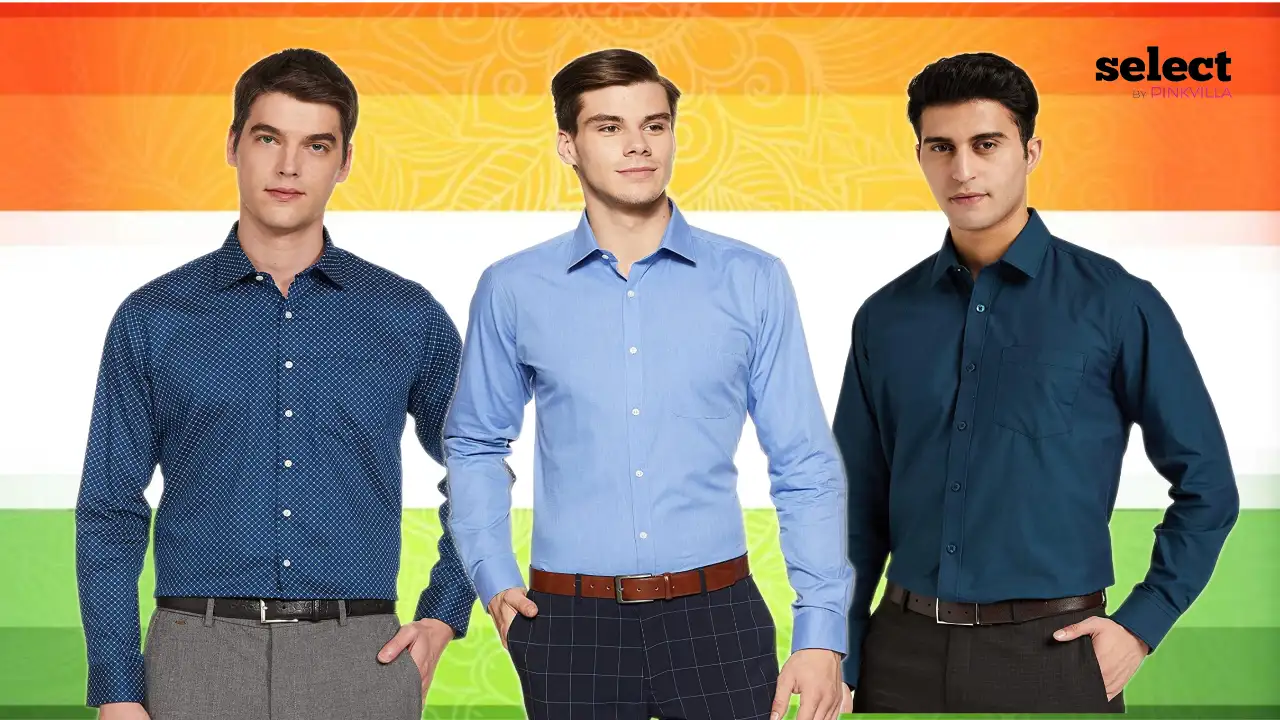 The products curated for this article are independently chosen by the editorial team. If you make a purchase through the
links
mentioned below, we may receive a commission. Check out our
product research & curation process
Formal shirts are an essential part of a gentleman's wardrobe. While most Indian men simply view them as a uniform for office, formal shirts can do wonders for their personal style. Though it may not seem like it, such outfits come in a plethora of styles and designs to suit different people's preferences. Formal shirts can have a variety of collar styles such as classic, mandarin, ainsley, tuxedo tips, etc. as well as patterns such as pinstripe, checkers, self-design, etc. Also, one can choose from a range of silhouettes and fits to suit their body type. If this style 101 of formal shirts has got you hooked on them, then here's some good news for you. Amazon's Great Republic Day Sale offers several premium men's formal shirts under 1000 rupees. So without further ado, keep scrolling to see our top picks for the same.
10 Stylish Men's Formal Shirts to Get from Amazon's Great Republic Day Sale
1. Amazon Brand - Symbol Regular Fit Shirt
This solid formal shirt by Amazon Brand - Symbol has a rich blue color pop that amps up its minimalistic design. Made with a cotton blend fabric that maintains the sturdy shape of the shirt while feeling soft and comfortable on your skin. It has a single front pocket to keep a pocket square, pen, or other essentials. The shirt's regular fit silhouette works well for all body types.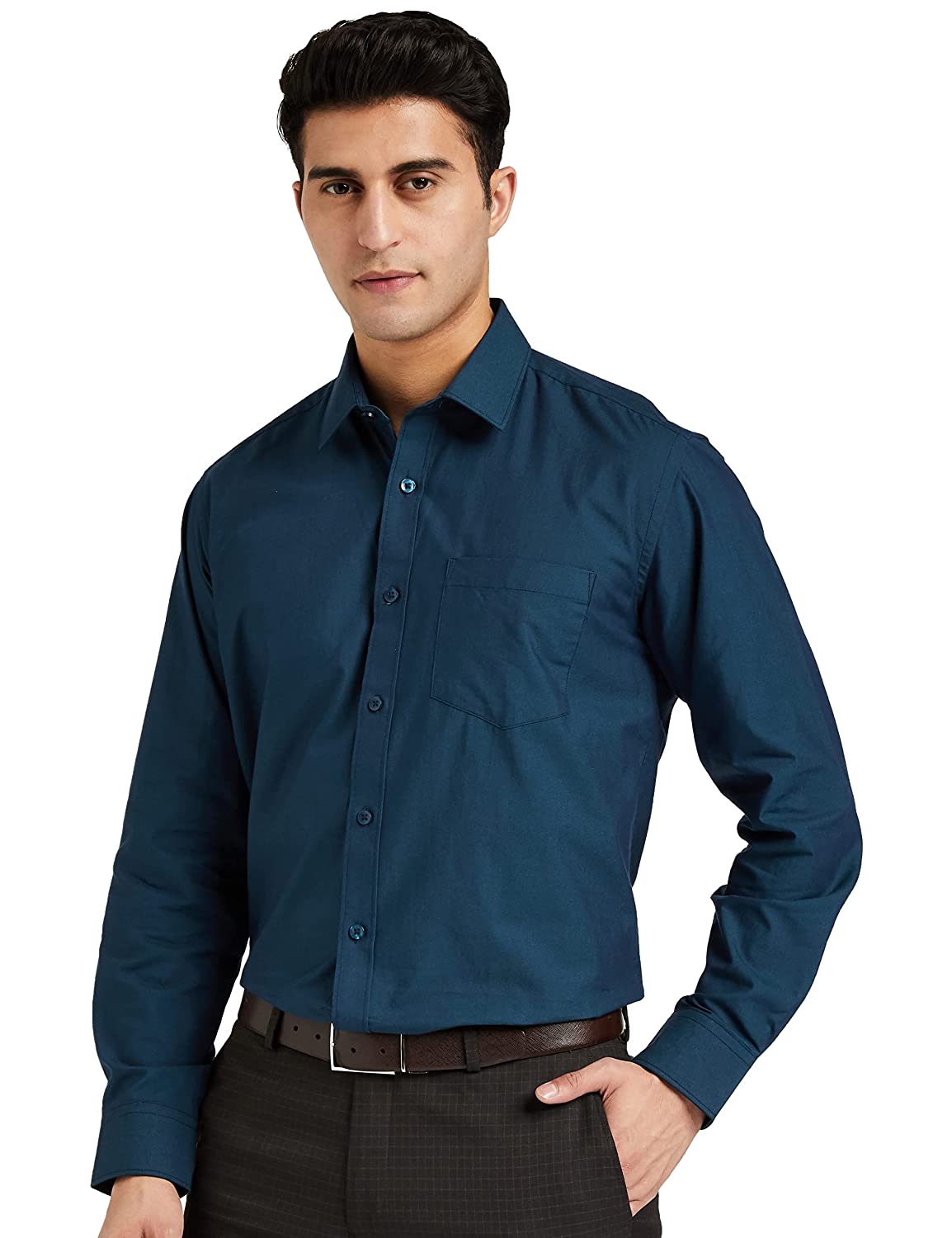 (as of 18/1/23 at 4:00 pm IST)
2. Van Heusen Printed Formal Shirt
The unique self-design prints of this shirt by Van Heusen add a breezy touch to it without tampering with its formal look. Its fabric is 100% skin-friendly cotton, which makes the outfit breathable and comfortable for summertime. You don't have to worry about the fabric losing its shine as it is durable enough to withstand several washes. This shirt is available at a delightful discount on Amazon's Great Republic Day Sale.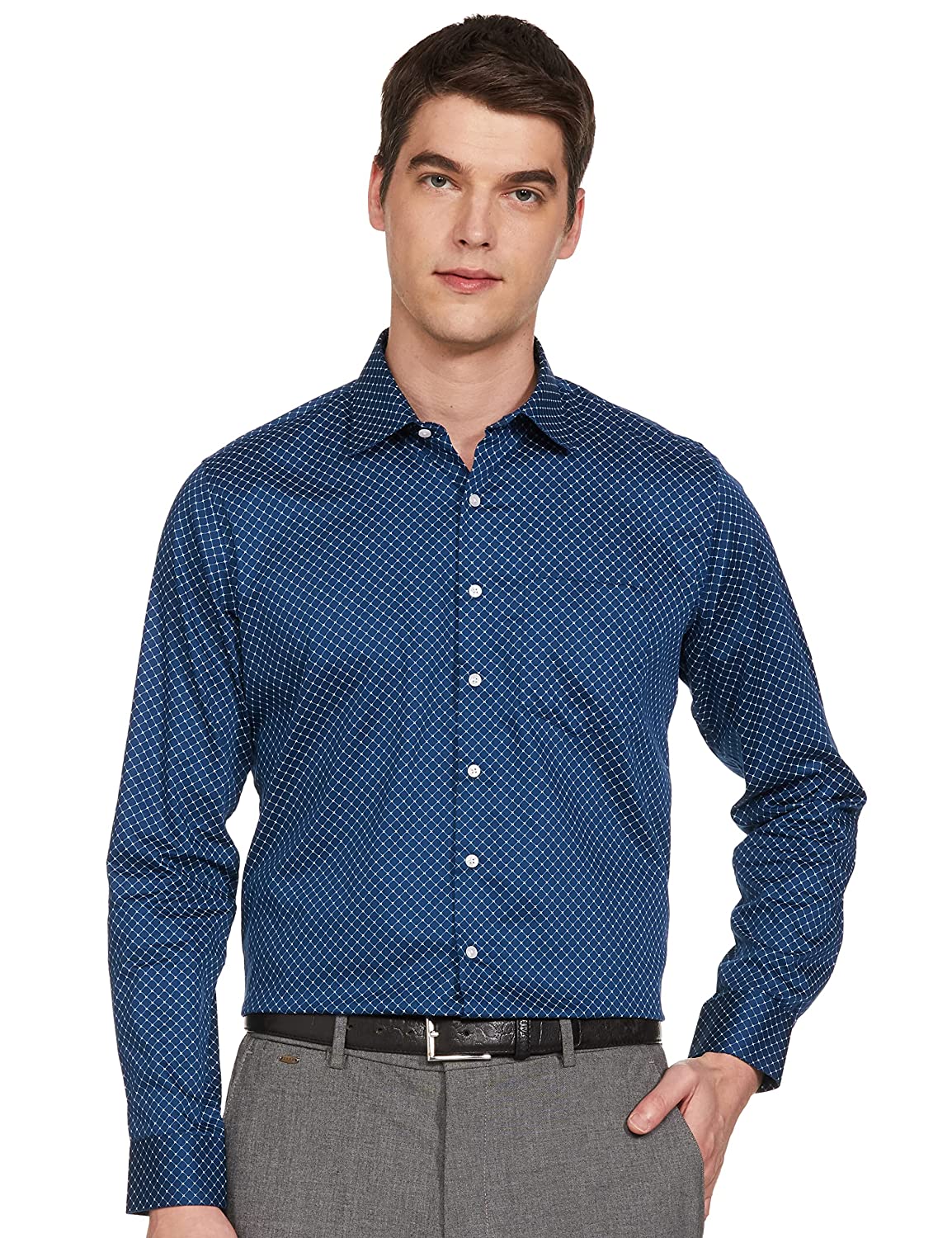 (as of 18/1/23 at 4:00 pm IST)
3. Raymond Slim Fit Formal Solid Shirt
If you're not a fan of the shiny finish most synthetic shirts have, then this mattified solid shirt by Raymond is the right choice for you. The slim-fit, light blue shirt is made with 100% cotton, which gives it its low-key yet classy aesthetic. It provides utmost comfort and keeps you cool while ensuring its squarish structure stays intact. With its slim fit and cutaway collars, this formal attire gets a youthful touch.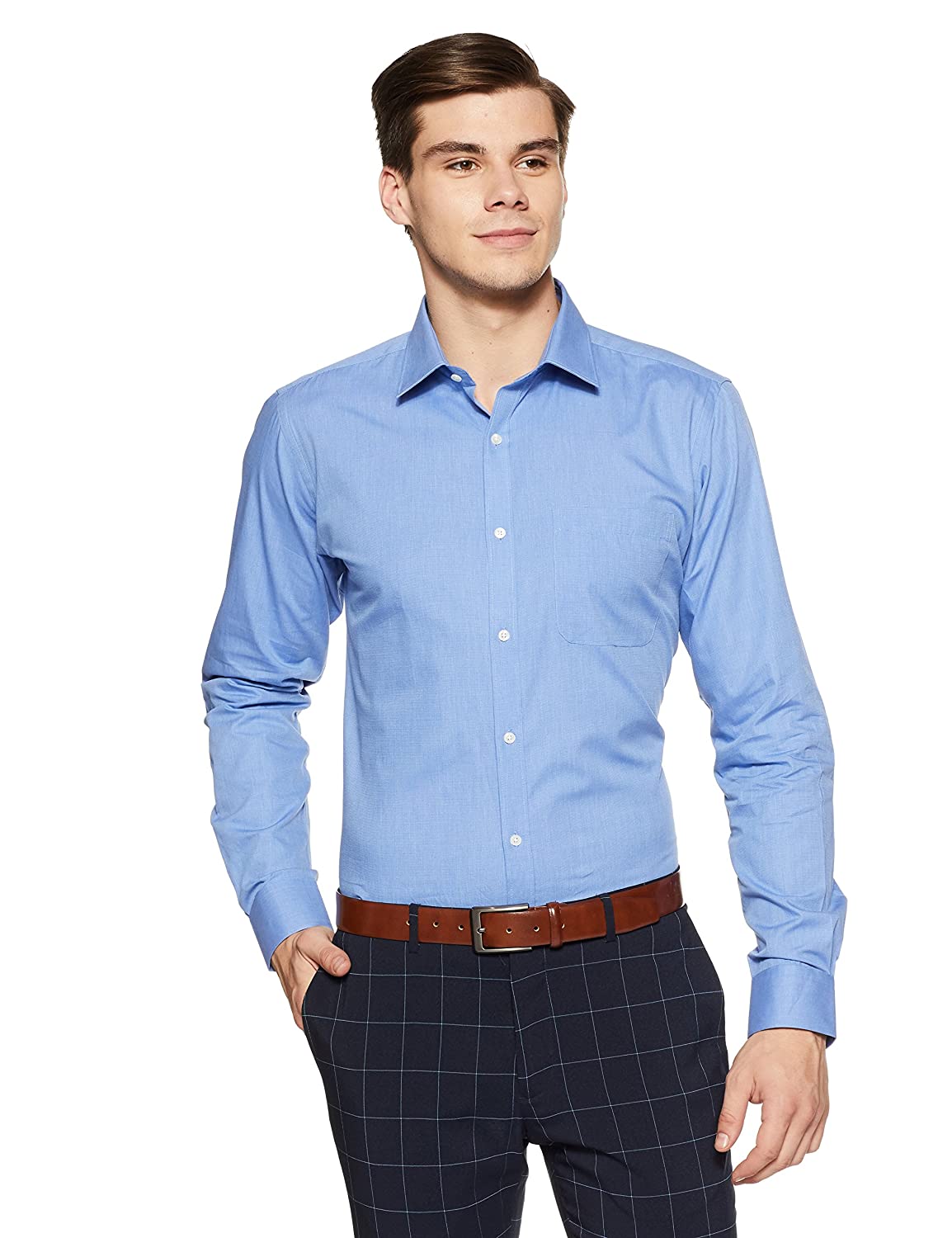 (as of 18/1/23 at 4:00 pm IST)
4. Van Heusen Checkered Formal Shirt
Spruce up your work wardrobe with this slim-fit shirt by Van Heusen. Its checkered design adds some definition to the shirt without compromising its formal style. Also, the subtle design helps conceal physical imperfections and gives an aesthetic, boxy silhouette. The dusty rose color looks incredible when paired with a grey or navy pantsuit. Lastly, the shirt is adequately breezy and comfortable.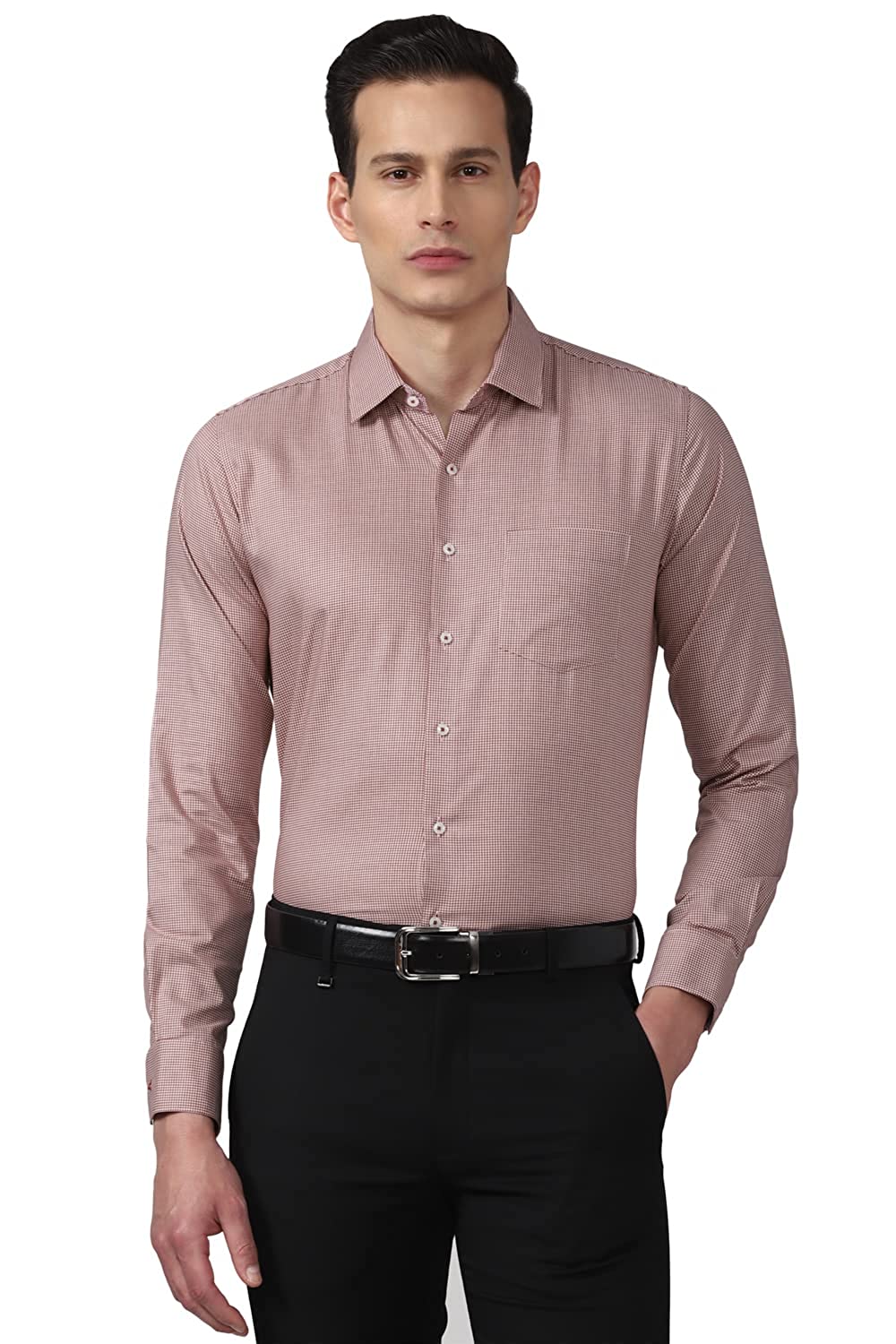 (as of 18/1/23 at 4:00 pm IST)
5. Amazon Brand - Symbol Slim Fit Shirt
This slim-fit shirt by Amazon Brand - Symbol has a classic fil-a-fil fabric that gives it a charming soft-focused look. Its 100% cotton fabric not only gives you long-lasting comfort but also keeps the shape of the shirt intact. With a thoughtfully and anatomically crafted silhouette, the shirt fits flatteringly and enhances the best features of your body. This exquisite shirt is available at an affordable discount on Amazon's Great Republic Day Sale.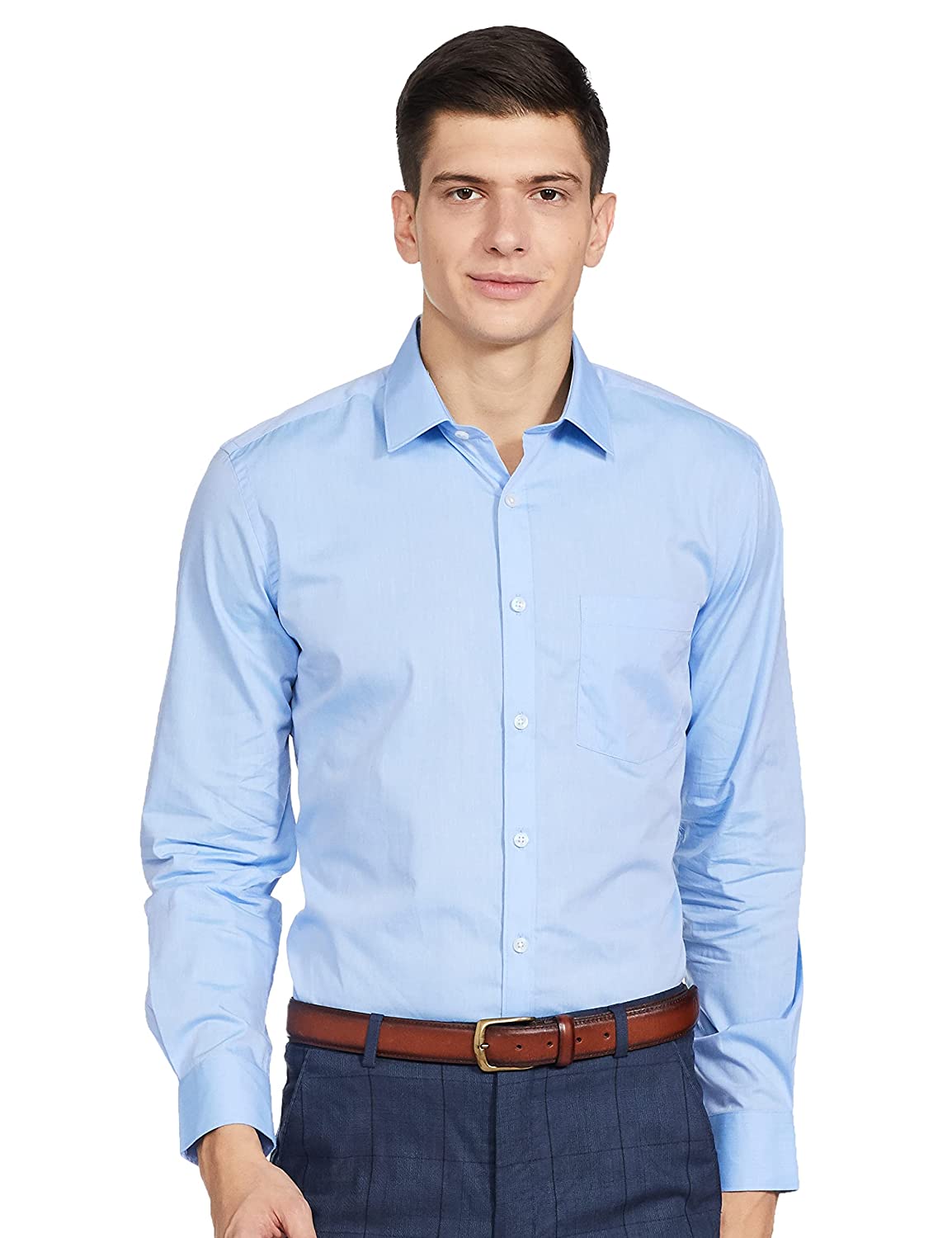 (as of 18/1/23 at 4:00 pm IST)
Nothing beats the charm of a classic black shirt, especially this one by Diverse. Crafted with pure cotton, the sublime-looking shirt comes with classic collars, full sleeves, single cuffs, and a front pocket. It has a French placket design and is free from excessive hems or fuss that effortlessly enhances the best features of your physique. The shirt's color and style make it perfect to go with any trousers or suit.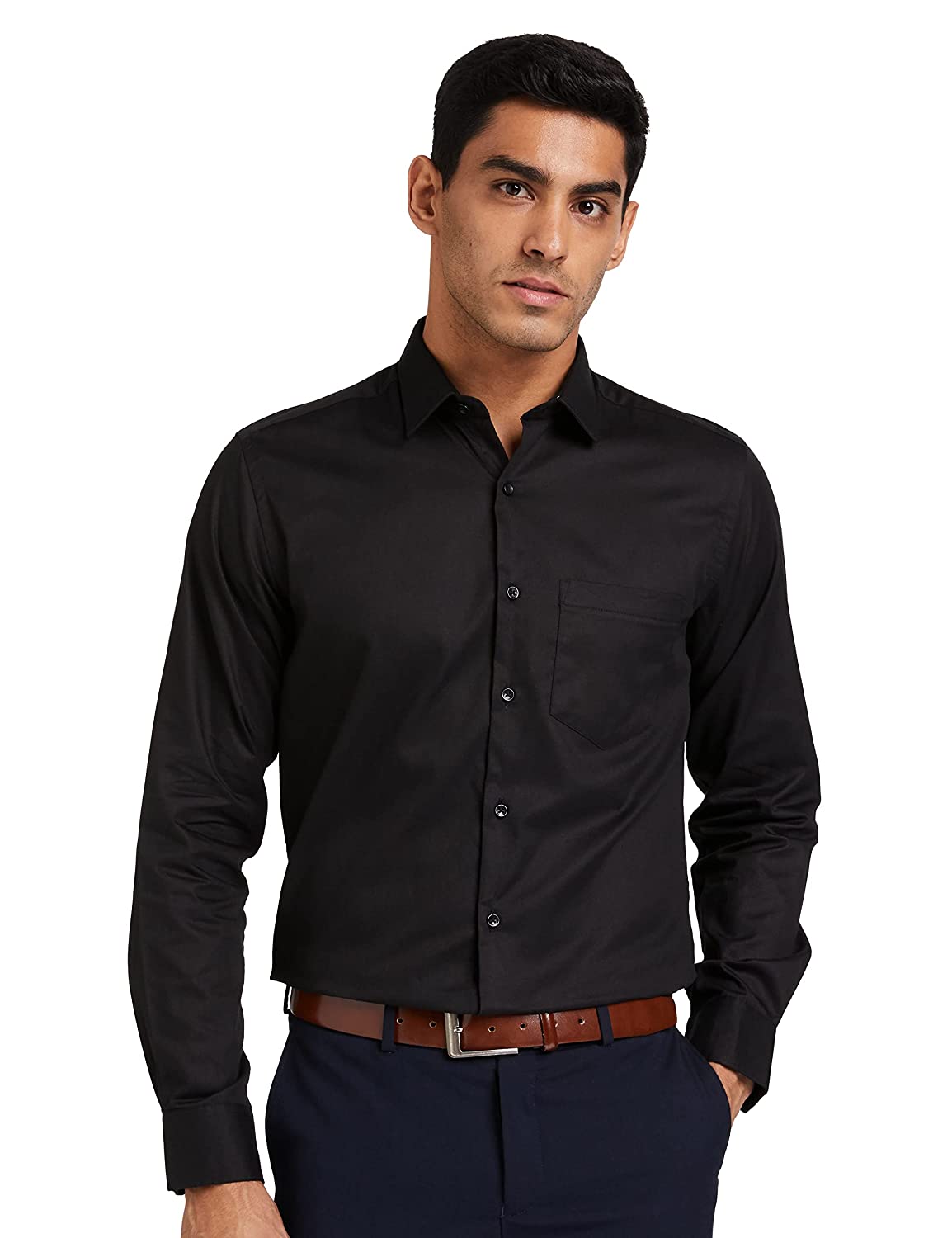 (as of 18/1/23 at 4:00 pm IST)
7. Van Heusen Striped Formal Shirt
The striped design of this formal shirt by Van Heusen gives you a taller appearance and enhances your physique. In addition, the slim fit gives you a sharp and modern look. While the shirt has a slightly edgy look, its neutral color theme makes it versatile enough to go with most trousers and suits. The stripes of this shirt also give it a seamless look by camouflaging its hems.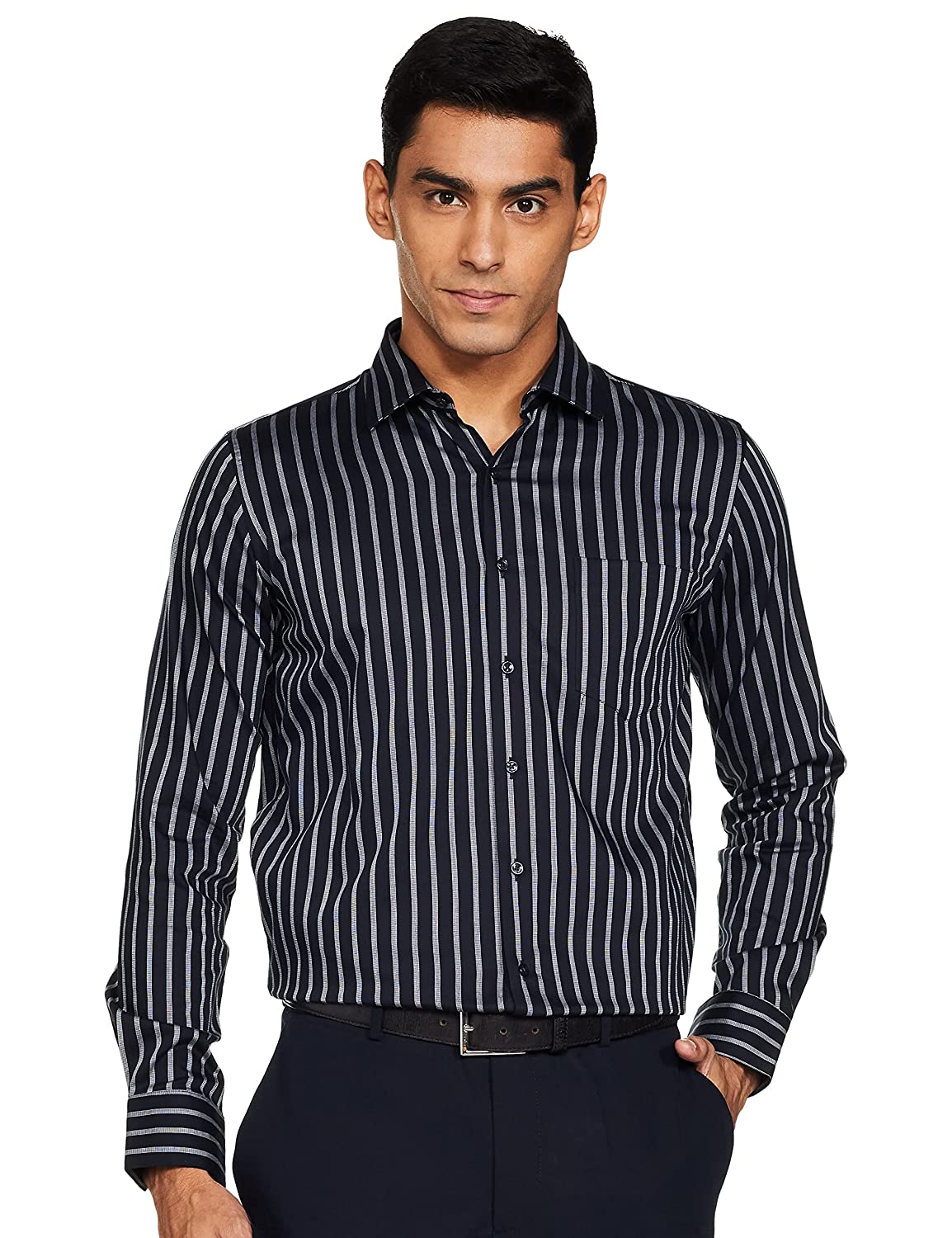 (as of 18/1/23 at 4:00 pm IST)
8. Park Avenue Self-design Slim Fit Shirt
This cotton blend shirt has a classic formal look with traditional collars and full sleeves. It has a subtle yet charming self-design that spruces up the look of the shirt. The thick hems at the shoulders broaden their appearance and give the illusion of a tapering V-shaped physique. Its soothing blue color and minimalistic design make the shirt a go-to choice for work or business events.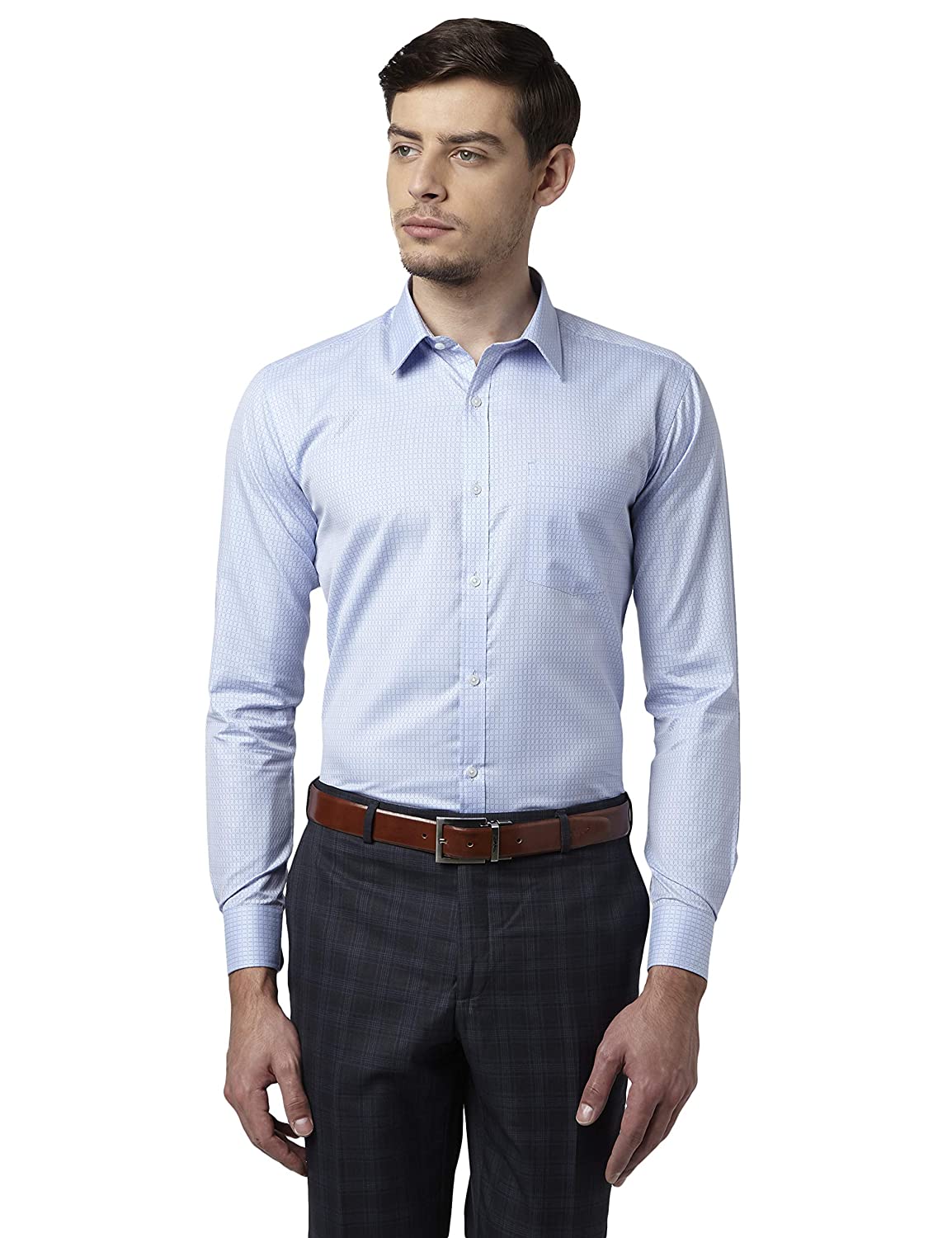 (as of 18/1/23 at 4:00 pm IST)
9. Van Heusen Floral Printed Shirt
The breezy floral design of this formal shirt by Van Heusen makes it an ideal choice for your Friday work wear. With blue and white motifs against a black canvas, the shirt gets an attractive, cool-toned aesthetic and looks great when paired with blue trousers. Made with 100% cotton, the shirt is adequately comfortable and skin-friendly. This splendid outfit is available with a handsome discount on Amazon's Great Republic Day Sale.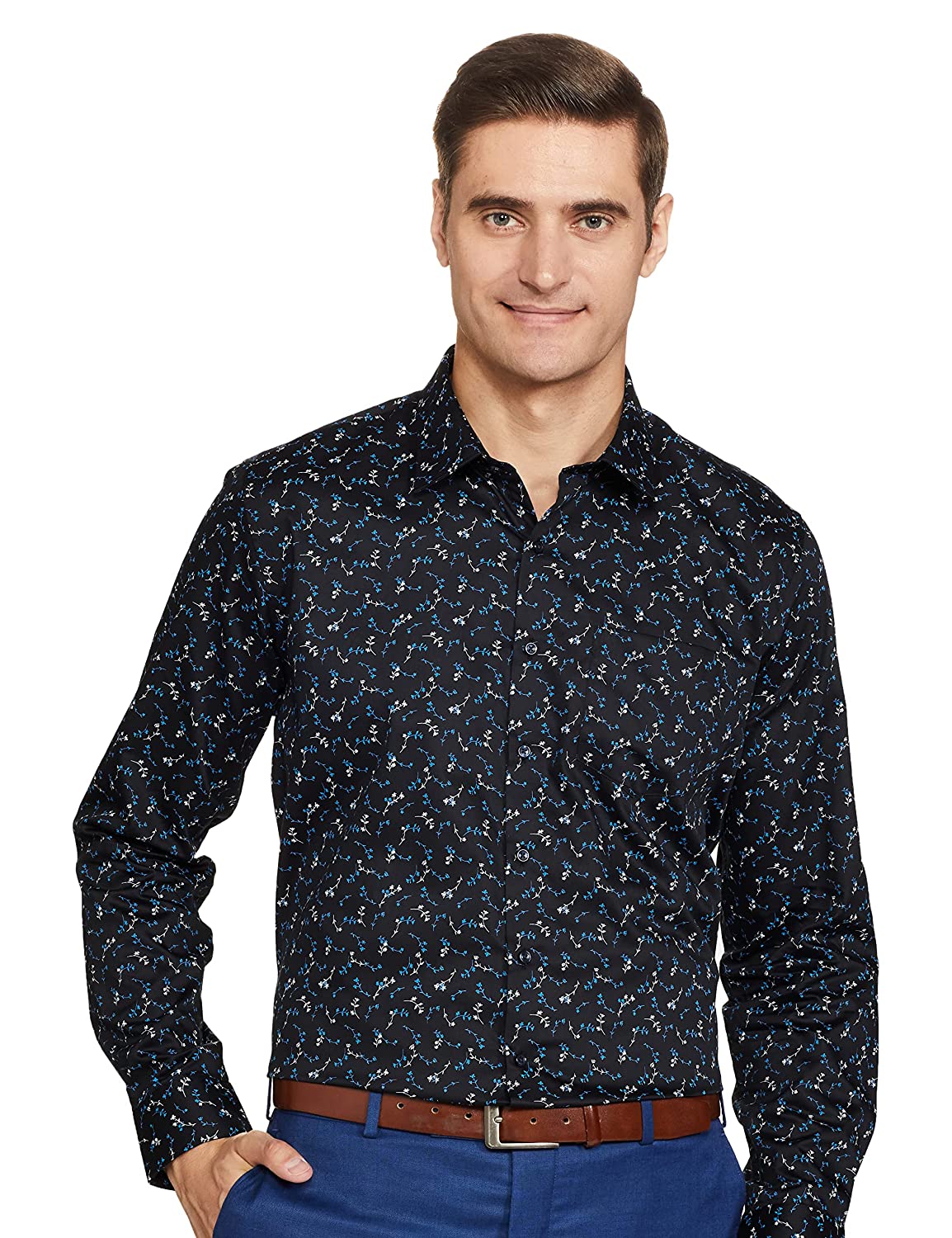 (as of 18/1/23 at 4:00 pm IST)
10. Park Avenue Checkered Slim Fit Formal Shirt
With an intricate checkered design, this stylish formal shirt by Park Avenue gets an exquisite soft-focus aesthetic. It also camouflages the shirt's front pocket for those who don't like the look of it. The cotton blend fabric has a smooth texture and gets fewer creases while providing long-lasting comfort. To top off its benefits, this shirt is low-maintenance, machine-washable, and does not lose its shine easily.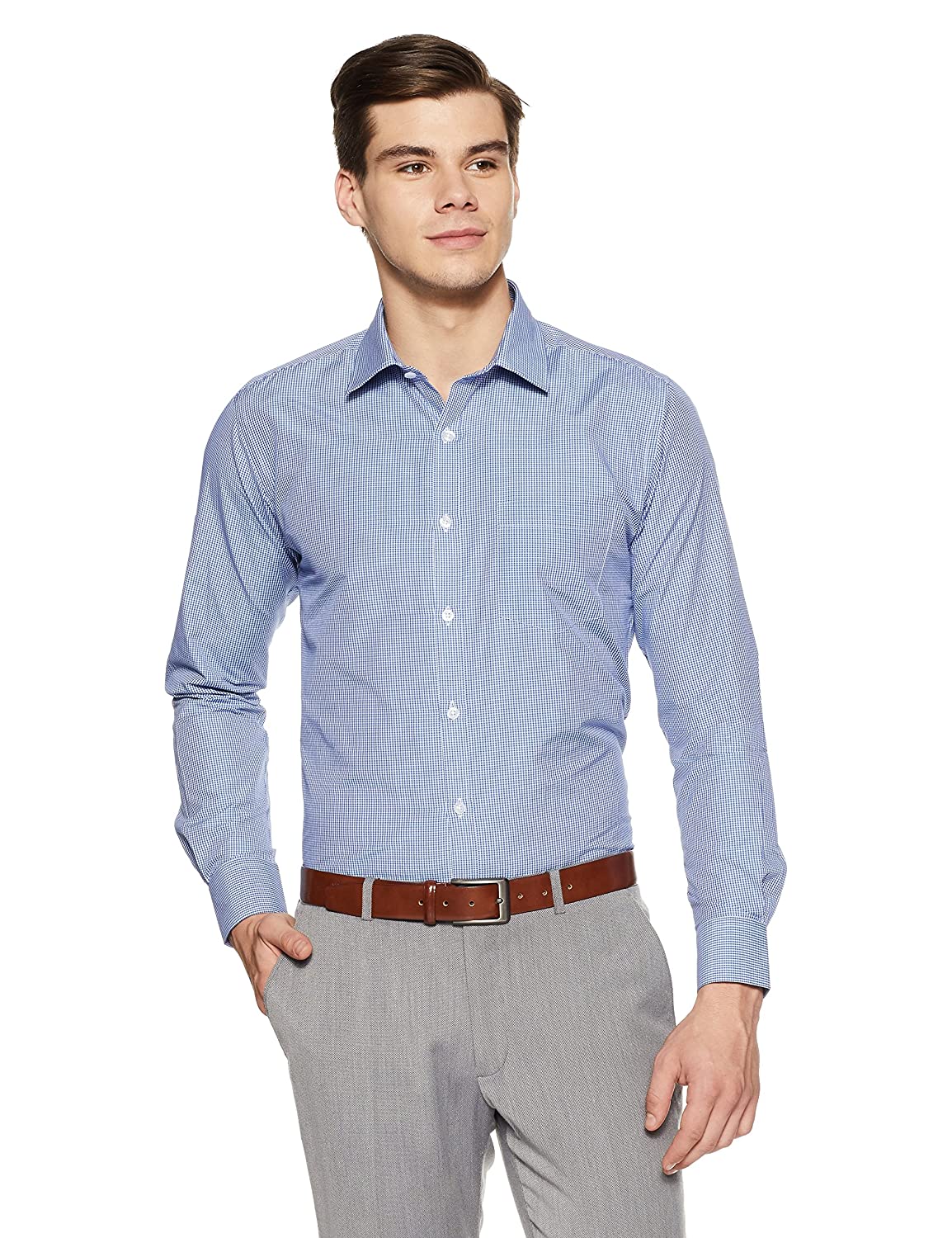 (as of 18/1/23 at 4:00 pm IST)
When it comes to formal shirts, it is easy for things to get too monotonous or boring. Thankfully, the above-mentioned outfits from premium apparel brands are aesthetic and stylish, to help amp up your style without compromising on the formal theme. Also, these high-end shirts are available at affordable prices under 1000 rupees on Amazon's Great Republic Day Sale. Ensure you check your size before making a purchase, so the shirt flatters your body while keeping you comfortable. Happy shopping!
About The Author
Anoushka is certified in Professional Skincare and is a Mass Media (Journalism) graduate from Mumbai University. As a...n experienced writer, she is an advocate of sustainability in skincare, haircare, fashion, and lifestyle. She loves mind-stimulating conversations, trivial or intense, which fuel her creative ideas. In her leisure time, she enjoys yoga, sitcoms, reading, early morning beach walks, and cafe hopping.
Read more
Top Comments
There are no comments in this article yet. Be first to post one!