Top 25 Exciting Long-Distance Relationship Games For Couples to Play
Play these long-distance relationship games with your partner to keep your connection filled with fun and laughter and not let the distance get in the way!
Updated on Jan 09, 2023 | 11:28 AM IST | 308.7K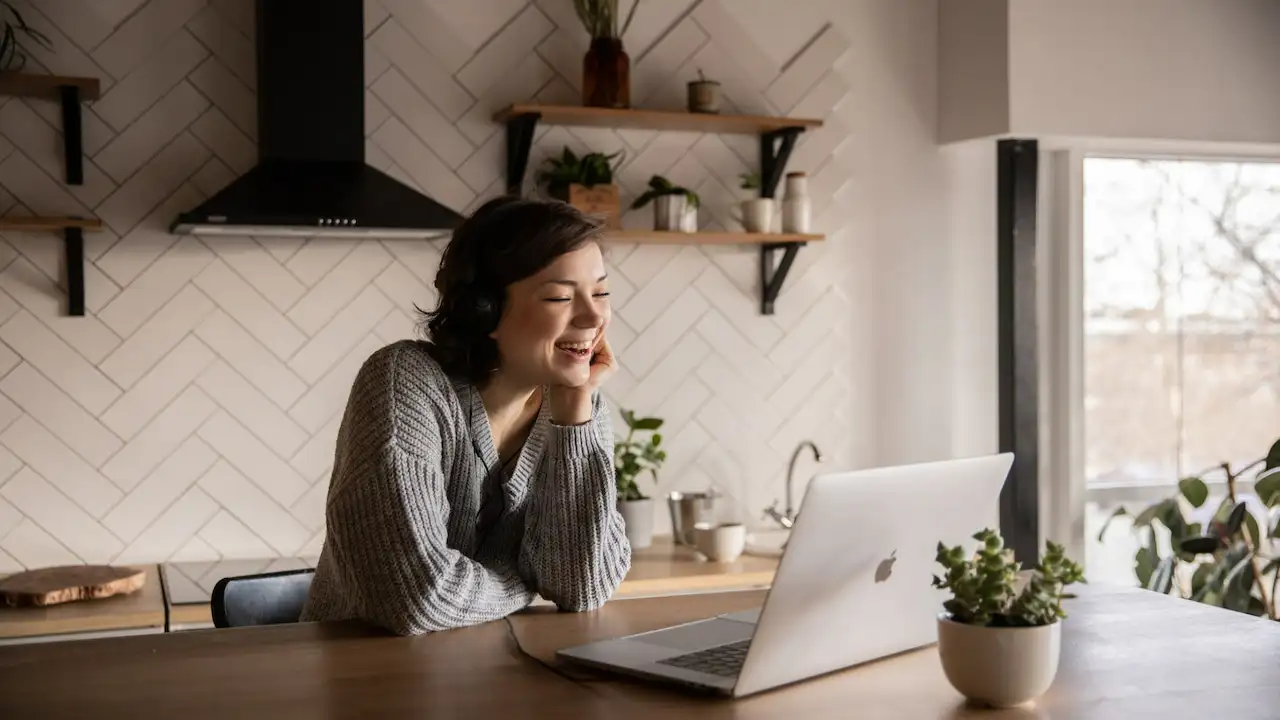 Perhaps, the most suitable way to maintain a healthy and happy long-distance relationship is to have fun – loads and loads of fun. And one of the best ways to do that is by playing fun and exciting long-distance relationship games for couples together! So, whenever you miss your partner a little too much, you can play such couple games together to get a feeling that your partner is in the same room as you. These games are designed to have you laughing, smiling, spending quality time, and constantly feeling closer to your significant other.
In this article, we will explore 25 of the finest long-distance relationship games for couples to help you and your partner feel close and re-ignite the spark, even when you are apart. Some of the games we have listed are app-based, meaning that you can directly connect over the game apps when you play, whereas the others do not require an app and can be played over a phone call or a video call session.
25 Exciting Long-Distance Relationship Games For Couples to Have a Good Time
Some couples find it challenging to think of long-distance relationship games to play over the phone calls or via video chat, so they end up playing the same game daily or sticking to their daily routine talks.
To help liven things up, choose from this list of long-distance couple games that will keep you and your partner hooked each day.
Best App-based Online Games for Long-Distance Couples
All of the following games are available for download as apps on Android and iOS. So, take your pick!
1. Ludo
Who does not know the classic game of Ludo? The rules of the game are simple enough. By taking turns, you need to move all your pins to your house. And maybe strike your partner's pins if they come in your way (wink)! This LDR game is easy and entertaining, so you can play it whenever you feel like it.
2. Word with Friends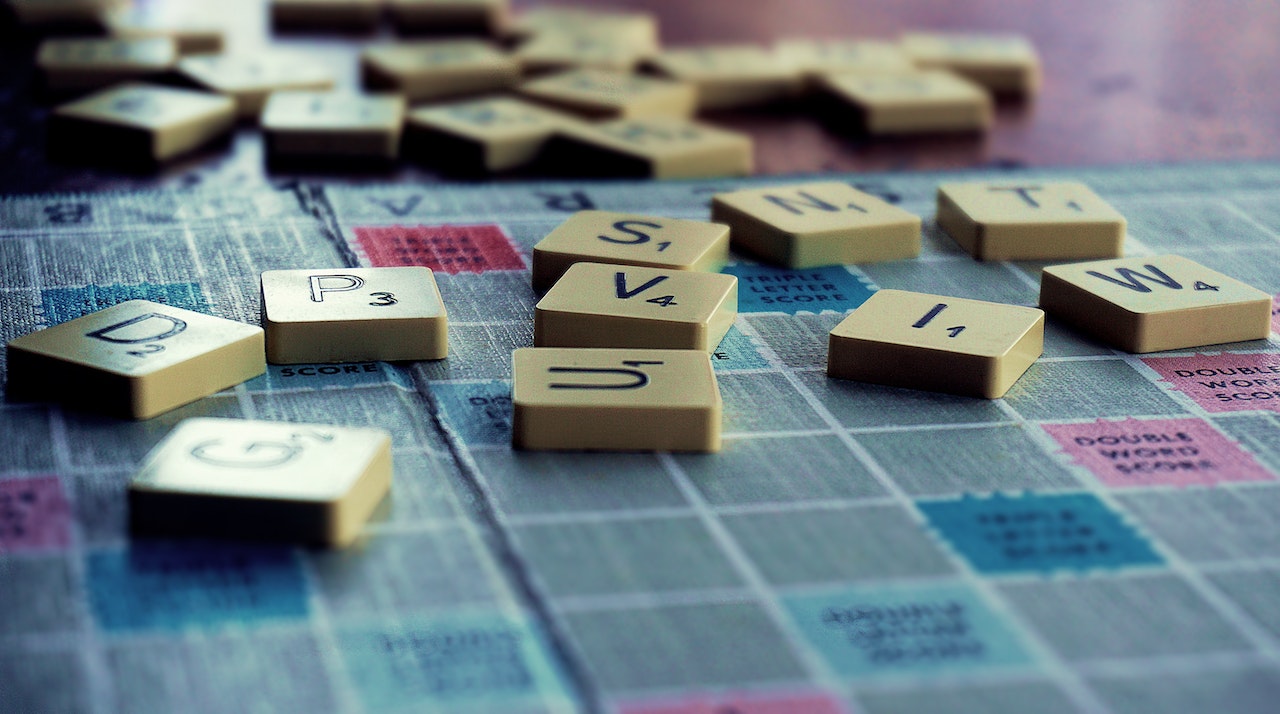 Word with Friends is the virtual version of the popular word game Scrabble. Not only does it make a fun long-distance relationship game, but also keeps things interesting while maintaining healthy competition between you two.
3. Escape Rooms
Who does not love adventure? Just because you are far apart from your significant other does not mean you cannot have some cool and adrenaline-worthy adventures together — and what better way than indulging in a gripping game of Escape Rooms?! This long-distance relationship game will strengthen your bond, patience, and communication.
4. Heads Up!
Heads Up! is one of the best long-distance relationship games to play with your spouse while video chatting. The game is pretty intriguing. Download this game app via the Android and iOS play store. Once done, select one category from celebs, movies, animals, places, songs, etc. Hold your smartphone horizontally on your forehead so that your partner can see the word that pops up on the screen. They then need to give you hints about the word. Once you guess it within the time limit, you win. Alternate the roles in turns, until one of you is a clear winner, and have a gala time together!
5. Trivia Quiz
Want to test how intelligent your significant other is? Well, this is a fun game inspired by the television show "Who Wants to Be a Millionaire?" that can help you do so. Here again, pick one category from science, history, geography, movies, songs, politics, environment, art, sports, etc. Once the timer starts, correctly answer as many questions as you can and prove how smart you are!
6. Draw Something or Pictionary
Pictionary is probably another great game to check how creative your partner and you are. You will require a pen and paper for this one. The rule of this long-distance couple game is quite simple. You have to draw as many words (ranging from the name of an animal to a vegetable or an item of clothing) as you can within a set time, and your partner has to guess them. Whoever gives the maximum correct answers, wins!
7. UNO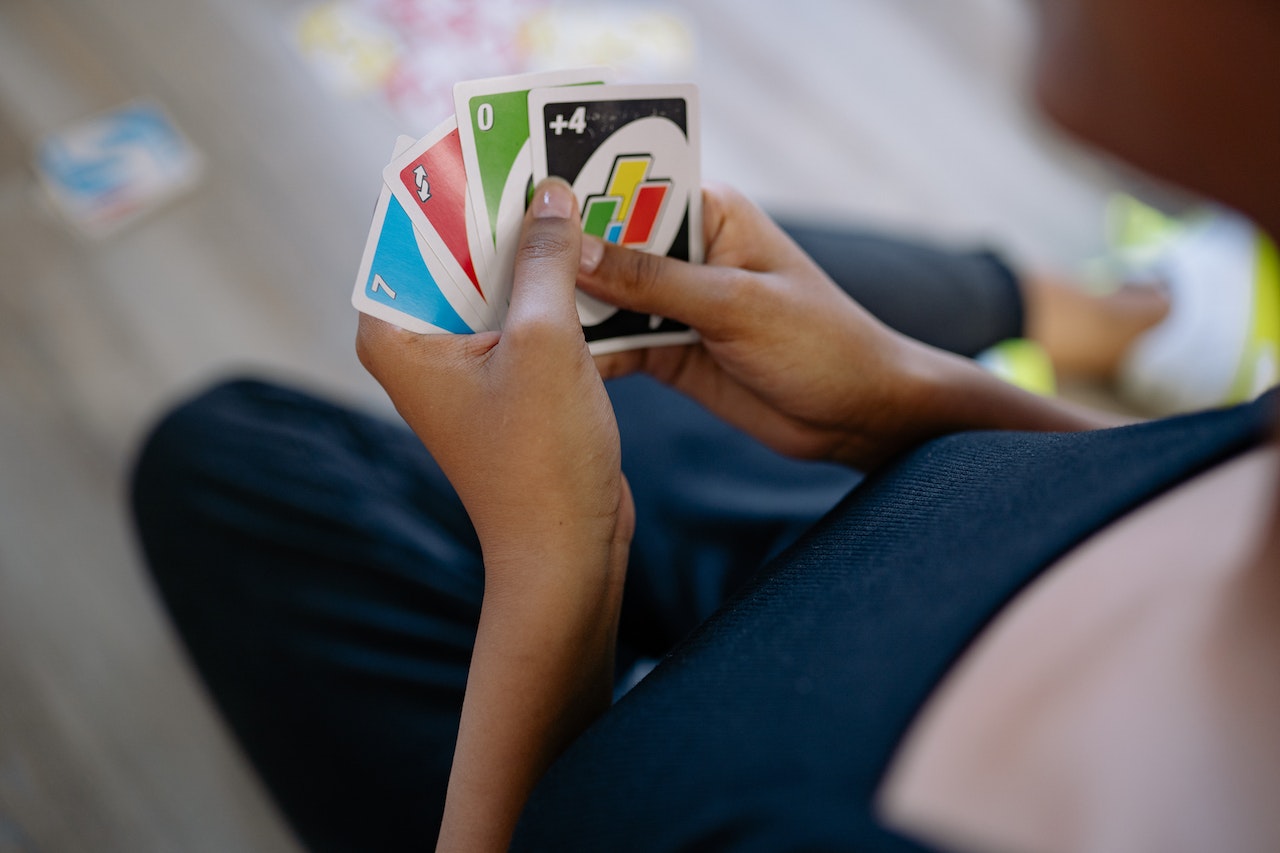 Another one of the timeless games is UNO. We will not get into the rules of this game, because (well) does anyone out there know the "real" rules?! Jokes apart, every app follows its own set of rules, so you do not have to worry about your partner cheating to win.
8. Bingo
Remember how excited all of us used to be while playing this game with our friends in childhood? You can play this long-distance game either via an app or using the age-old method of pen and paper. Keep striking the numbers as the robot calls out. And with every line, strike the respective letter from BINGO. The person who strikes off the entire word; wins!
9. 8-Ball Pool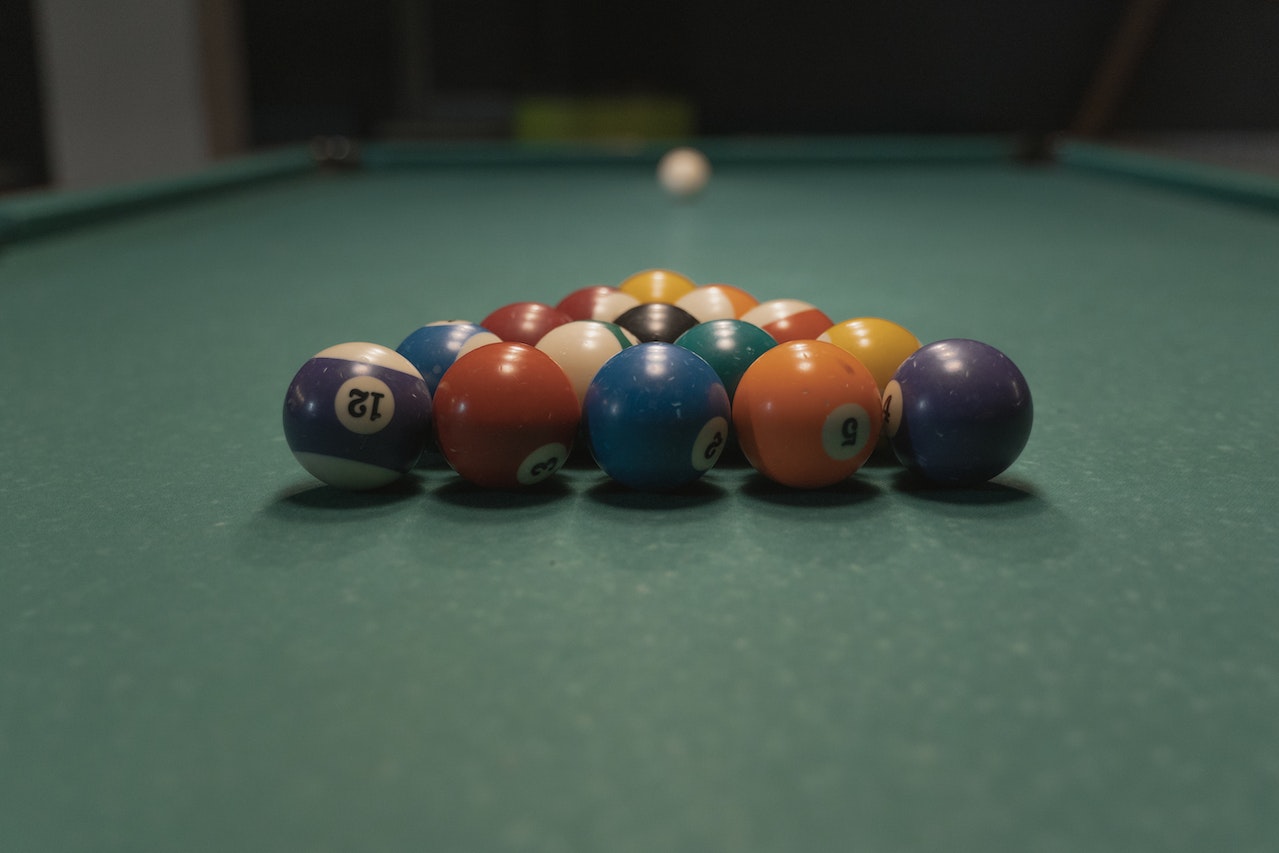 8-Ball Pool is yet another mobile game that you can efficiently play with your long-distance boyfriend or girlfriend. With three challenge modes (easy, medium, and hard), you can indulge in healthy competition with your partner while showing off your skills. Bonus tip: include fun punishments for the person who loses!
10. Poker
Why not indulge in a friendly competition over an old-fashioned card game with your companion? To make things naughty between you both, add a surprise twist and turn the game into Strip Poker. So, each time either of you loses a point, you will have to remove an item of your clothing. This game can be really sensual, so take into consideration your comfort level before proceeding with the moves!
11. Checkers Or Chess
Checkers and Chess are thoughtful long-distance games and both provide plenty of opportunities to brag about your strategy-making skills and intelligence. The rules of Checkers are more or less similar to that of Chess. With alternating chances, you need to make your partner go out of moves to win the game.
12. Monopoly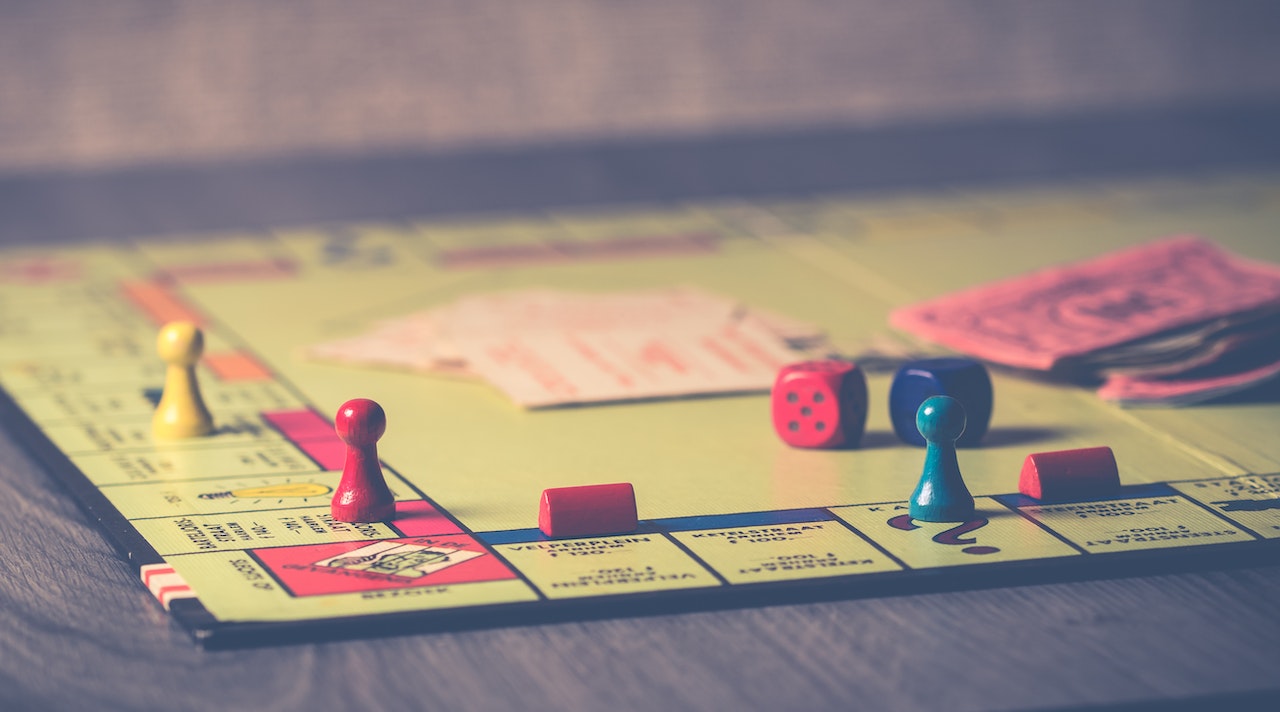 Most of us loved the super gripping board game of Monopoly as kids. The joy of buying fake houses, hotels, and whatnot with fake money. Not to forget the delight of sending people to fake jail and dealing with fake bank loans. The game did teach us a lot, and now it is available to play online. Since it is a multiplayer game, you can invite mutual friends and have a fantastic game night every now and then!
Fascinating Games for Long-Distance Couples That Do Not Require An App To Play
Not everyone is a fan of app-based games. If you fall into this category, then you might enjoy these engaging games that you can play over a phone call or a cozy video call session and have a gala time with your better half.
13. 21 Questions Game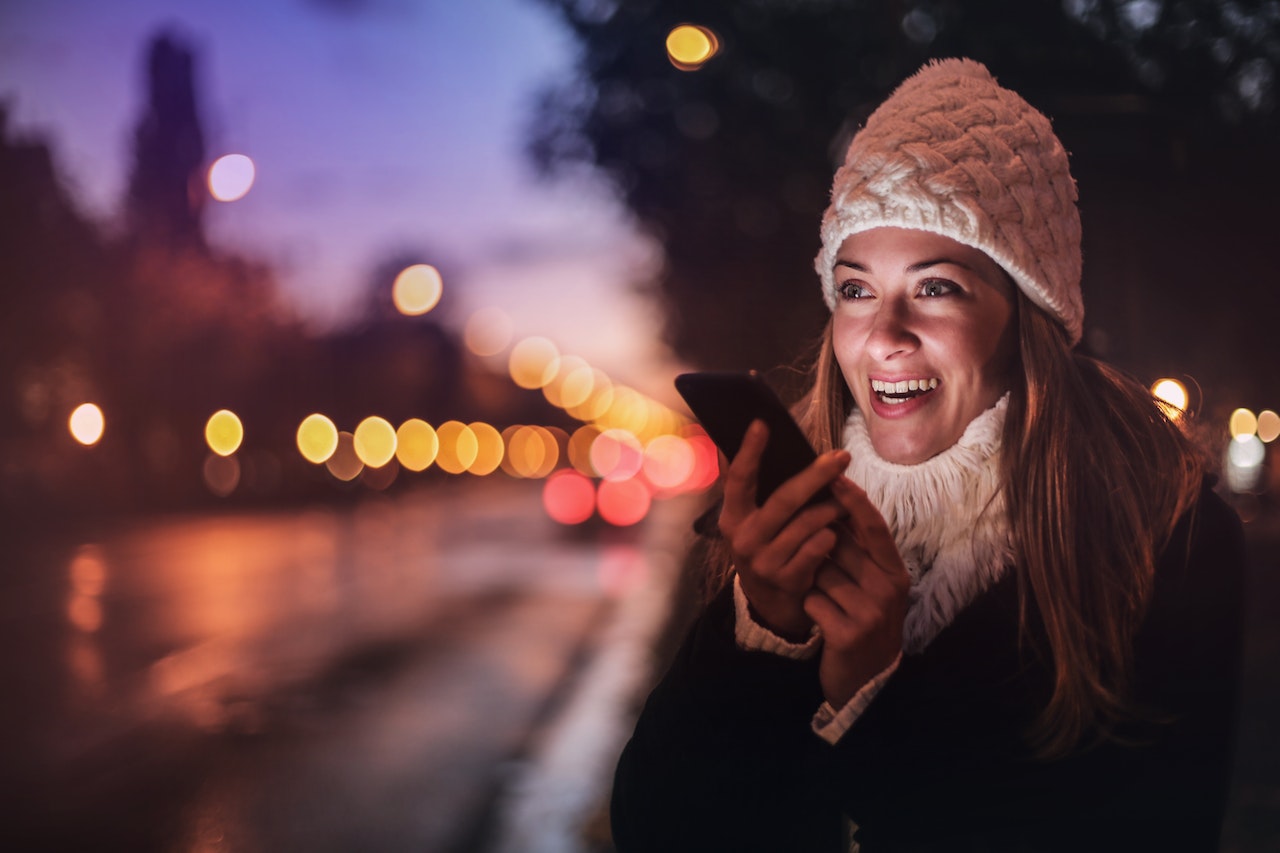 The 21 Questions game is an exciting texting game to play with your significant other throughout the day. The rules are uncomplicated. By taking turns, ask and answer random questions. Based on your comfort level, these questions can range from personal and romantic to flirty and naughty!
14. Truth or Dare
You can make this long-distance relationship game as scary, romantic, kinky, or witty as you wish and brace yourselves for loads of fun. The only rules to follow here are to not be inconsiderate about your partner (or their situation) and to not judge them for their answers.
15. Never Have I Ever
Never Have I Ever is a classic drinking game that will definitely make you a bit tipsy but will become a core memory down the line. This long-distance couple game serves two purposes. Firstly, you will know all things your companion has not tried yet and may want to in the near future. Secondly, it is a humorous way to reveal all your silly school and college-life deeds.
16. Compatibility Questions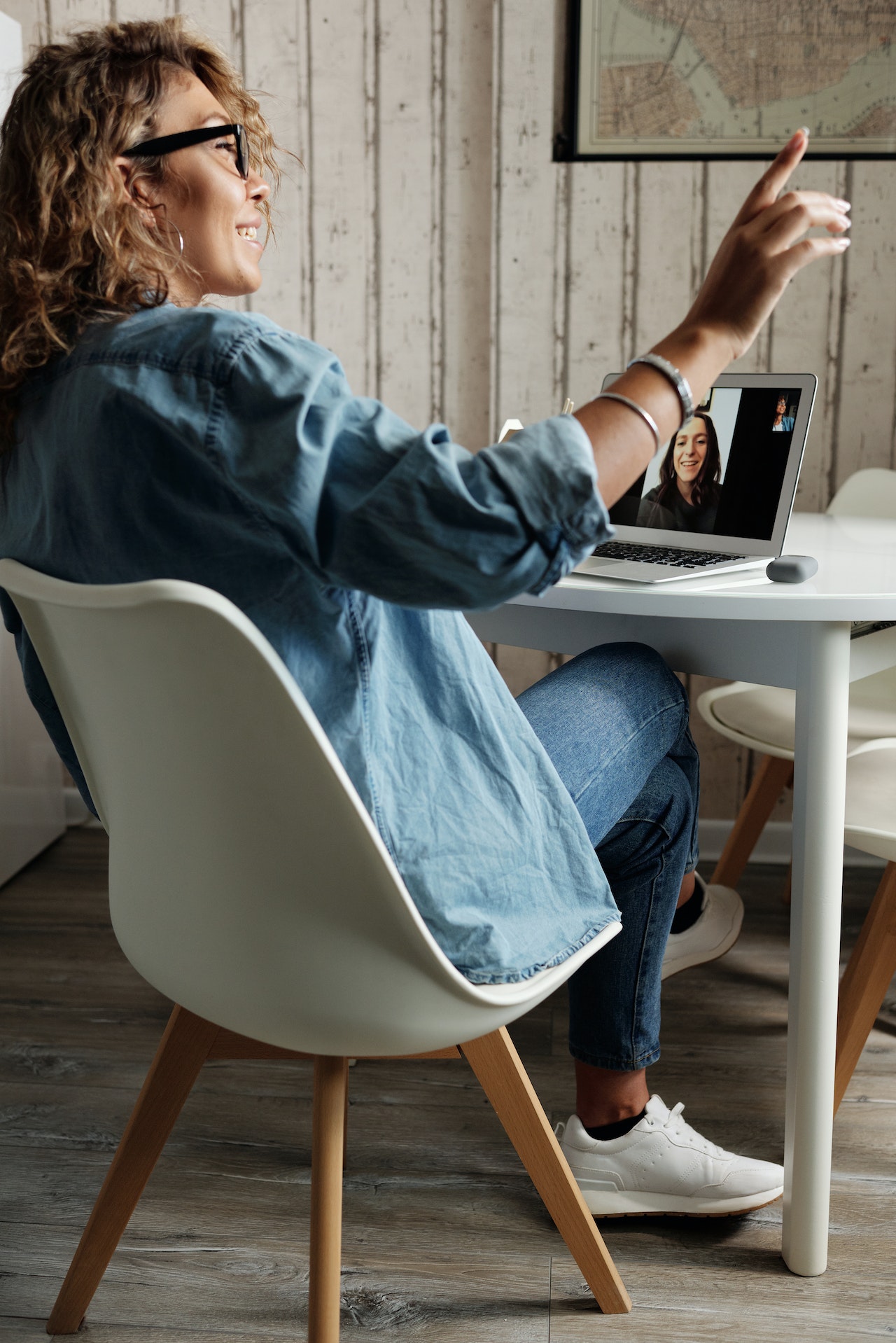 Compatibility Questions are presumably one of the best long-distance games for couples to explore their similarities, dissimilarities, mindset, likes, dislikes, beliefs, and other crucial things. This exercise will also help you understand and connect with your partner on a deeper level.
17. 2 Truths 1 Lie
This is yet another conversation game to play with your long-distance partner. Basically, you have to keep three random sentences in front of your partner. And they have to guess which statement is true and which one is a lie. To make the game more exciting, you may include silly punishments or tasks for every wrong answer!
18. Dumb Charades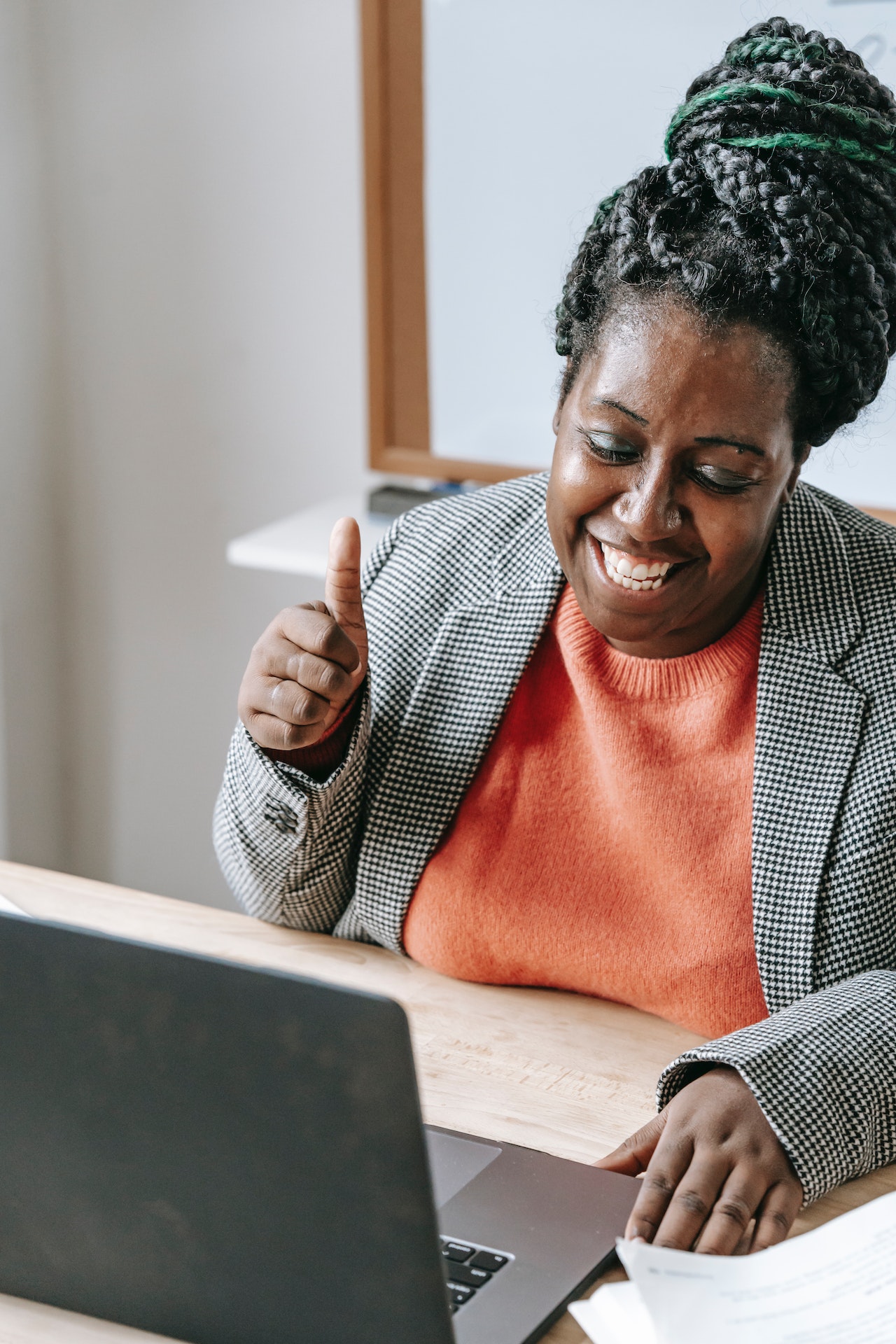 Dumb Charades is another classic game to play with your partner for a fun game night over video chat. The rules are simple: you have to enact a movie without uttering a single word and your partner has to correctly guess it. Then it is your partner's turn to act and your turn to guess. You can either put in a time limit or include some friends to make the game more intriguing.
19. Roleplay
Roleplay or character play is an exceptionally fun activity that even long-distance couples can divulge in. It's like a Halloween dress-up but with more extensive options like favorite celebrities, characters of adult movies, etc. Pre-decide what character you are dressing up as and enacting and stay in it throughout the day. You can also reverse roles and mimic each other. Put in the effort to replicate the voice, actions, and expressions and have the laugh of your life!
20. Fill In The Blanks
Fill In The Blanks is one of the most popular games on our list of the top long-distance relationship games for couples. After investing all those hours in the initial getting-to-know-each-other phase, discussing favorites and whatnot, you can get to test how attentively your partner was listening to you through this game. And this is a perfect game to probe if your partner genuinely knows you or simply claims to do so. All you need to do is start a sentence and let your partner finish it. For every wrong answer, you can give them punishments.
21. Rapid Fire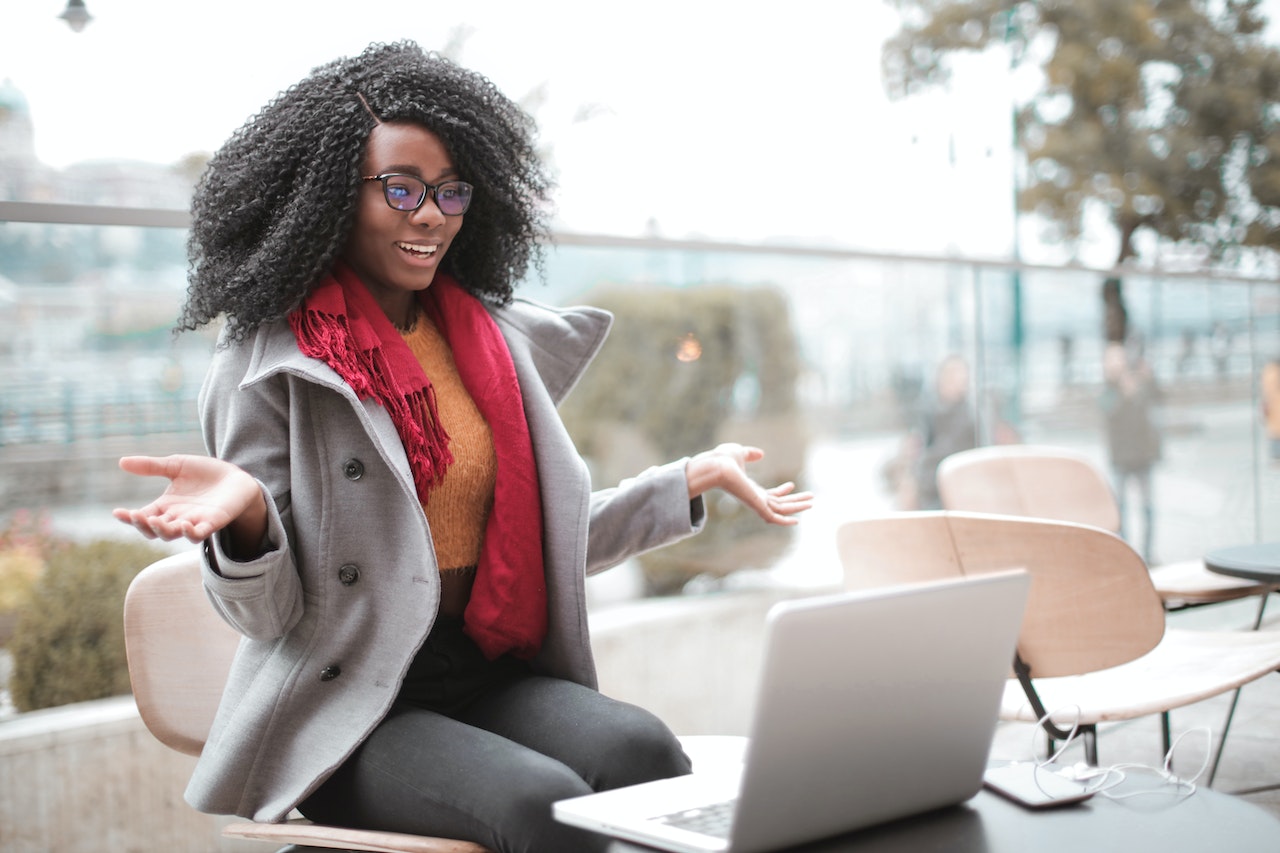 Rapid Fire is a game for couples in which you get the chance to showcase your presence of mind. You can play this game either on a phone call or over a video chat. The rule of this long-distance game is pretty simple. One of you starts the game by saying a random word, eg., "cloud". Then your partner either has to say something starting with its last letter (D in this case) or say their first spontaneous thought. For example, A said cloud. B either says dust (starting with the last letter D) or fly (the first random thing that came to mind). Worry not, it actually is easy. You will get hold of it after a couple of tries, and then it is all silliness and chuckles!
22. Guess the Word
Guess the Word is an interactive activity that is very suitable for long-distance couples to play in their free time. You will need pre-written word cards for this one (alternatively, you can just download a word game app from the play store). Without seeing the word on the card, show it to your partner. Now, they have to say anything except the exact word to make you guess it. For example, the word is black. Your partner can say things like dark color or nighttime, etc.
23. This Or That?
Another fun game to amplify your connection despite the distance is This or That? The game is quite straightforward. All you have to do is give a couple of choices to your partner, and they have to pick either one of those. For example, mountains or beaches, dog or cat, night or day, and so on. The best part is that there is no right or wrong in this; only fun and memories.
24. Would You Rather?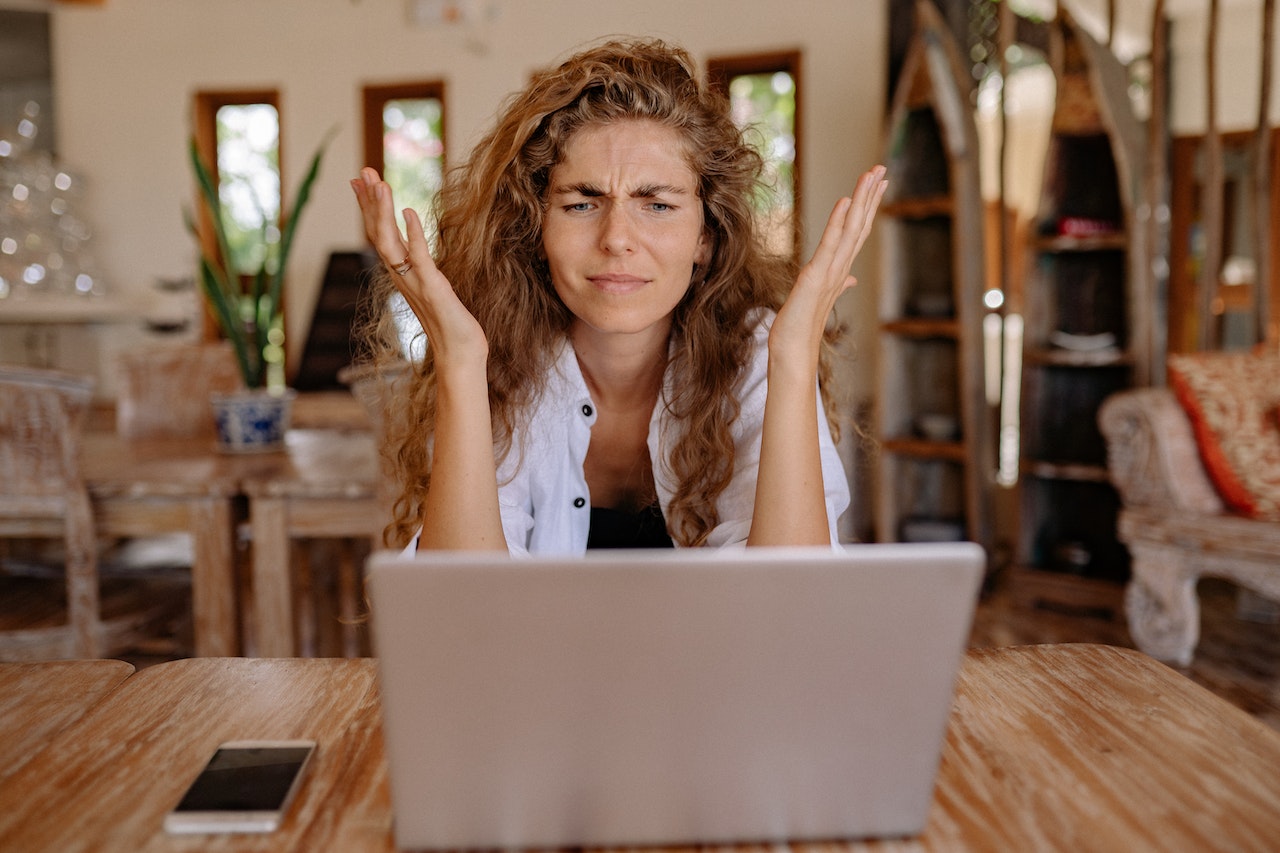 Would You Rather? is a game of situations that you can play with your long-distance partner. The game is almost similar to This or That, only with a slight variation. In this game, you have to put a proper situation in front of your partner, ranging from intense questions to ridiculous ones. For example, "would you rather not shower for a month or use dirty water to clean yourself?" Sounds fun, doesn't it?
25. ATLAS
ATLAS is actually an extremely simple game to play with your partner. Starting with the letter A, say a place (city, country, continent, district, or island). For example, you say Afghanistan. Then your partner has to pick the last letter of the word (N in this case) and proceed with a place, let's say Nigeria. Keep alternating chances, until either one of you falls short of a place and loses!
Conclusion
Long-distance relationships do not have to be strenuous — you can make it a lot easier with the right tools. We understand that for long-distance couples, it is crucial to have some fun and create new memories together. Long-distance relationship games for couples such as Truth Or Dare, Ludo, Monopoly, Never Have I Ever, Roleplay and Dumb Charades are designed to help you do just that! So pick your favorites to make fun-filled and intimate memories, and simply forget the distance while enjoying the moments you spend together in cheer and laughter.
ALSO READ: 30 Best Games for Couples to Have Some Fun Together
About The Author
With a marked inclination toward Interiors and a Post Graduation degree in Interior Design from VIFT Bangalore, Anubhuti... became a certified Home Decor writer to help people design their dreamy homes. With 4+ years of experience, she found her passion and solace when penning content backed with creativity, spice, sarcasm, fun, practicality, and a cup of strong coffee. Anubhuti is an ambivert, dog mom, traveler, critic, epicure, selenophile, nyctophile, bibliophile, and orophile! Read more
Top Comments
There are no comments in this article yet. Be first to post one!