Crash Course in Romance Ep 1-2 Review: Should you tune into Jeon Do Yeon, Jung Kyung Ho's complex love?
With Choi Chi Yeol and Nam Haeng Soon, two people from very different worlds, this story opens with an exciting storyline. Read the first week's review below.
Updated on Jan 23, 2023 | 05:01 PM IST | 1.1M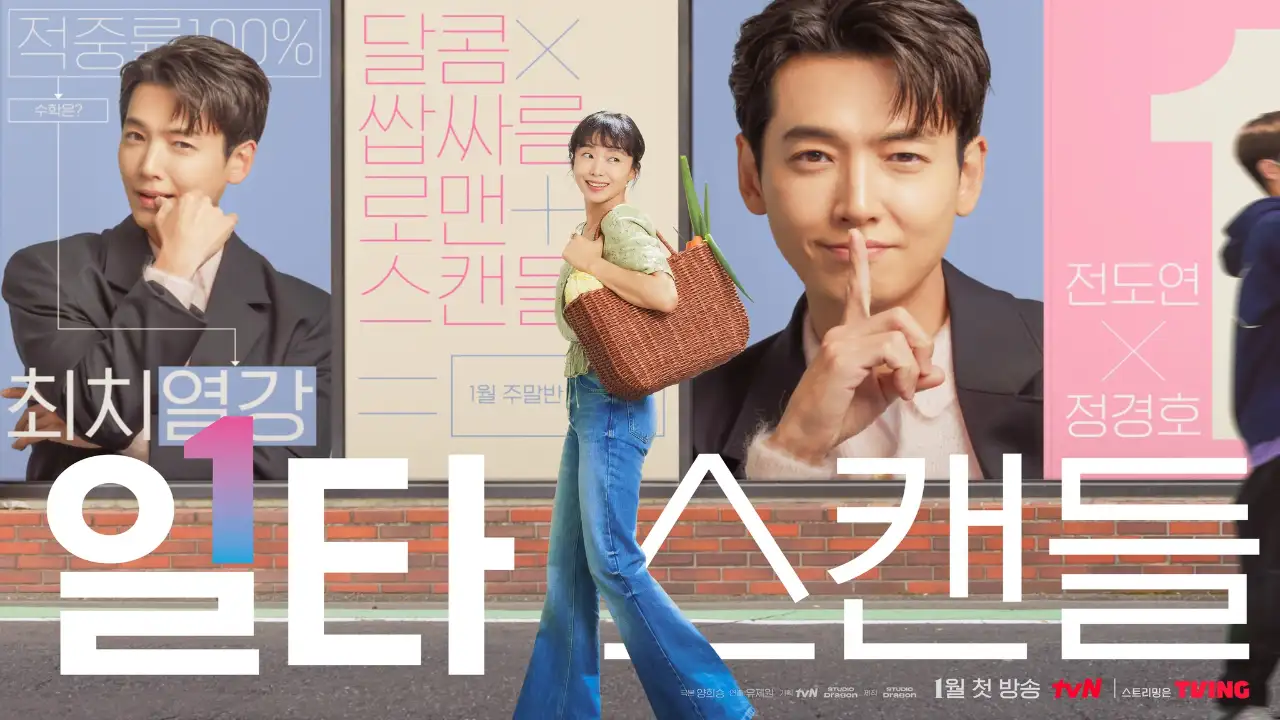 Cast: Jeon Do Yeon, Jung Kyung Ho, Ron Yoon Seo, Shin Jae Ha, Lee Chae Min
Director: Yoo Je Won
Writer: Yang Hee Seung
Number of episodes: 16
Genre: Rom-com
Language: Korean
Where to watch: Netflix
Storyline
Jeon Do Yeon plays Nam Haeng Soon, a former national handball player who is now the owner of a banchan (Korean side dish) shop. Jung Kyung Ho embodies Choi Chi Yeol, the star private academy math professor. The drama centres around Nam Haeng Soon charging ahead into the daunting world of private tutoring in the Korean education system and her encounter with the celebrity teacher's class. The man in question rules the world of private education but has skeletons in his closet that threaten to pop out one after the other. He struggles with an eating problem and deteriorating health and seeks comfort in Nam Haeng Soon's shop's food but gets off on a rocky start with her, ensuing chaos.
Opinion
'Crash Course in Romance' opens with a keen introduction to the bubbling contest between parents of high school students, who line up every day to grab the best front-row seats for their children at a celebrity professor's institute. Nam Haeng Soon's life lies on the other end with a bustling store as she tries her best to make ends meet with a younger brother and a teenage daughter. She used to be a national handball player but was handed off the responsibility of the business, her special brother and the daughter of her sister who was abandoned, after her own mother's sudden death. With an incomplete education and little knowledge of the growing competition in the world outside, she finds herself at odds with the star instructor whose math classes her daughter wishes to take. Choi Chi Yeol is flamboyant and a celebrity on the outside, but has psychological issues that deter him from eating leading to a sick and unhealthy body.
This entire plot is not very common in the K-dramas world, which always comes up with something new. Their encounter cannot be called ill-fated as it proceeds to become one of the changing points of the two leads' lives. The first 2 episodes introduce the audience to the overall setting of the drama, laying the foundation for a fun-filled show. Whether it will bear the results or not is up to the progression of the main characters.
Jeon Do Yeon as Nam Haeng Soon falls flatter than Jung Kyung Ho's Choi Chi Yeol. That also may be due to the way the characters are portrayed in the drama. With her getting the shorter end of the stick and him being this charismatic, boasting celebrity teacher with a big fan following hopefully, the rest of the drama allows more insight into Nam Haeng Soon's strengths. Choi Chi Yeol's past is likely to come haunting him pressingly in the coming weeks with a possible breakdown in front of his lady love, with whom he is at odds as of this moment.
The good
The plot is unique and though it is expected to show some stereotypical curves in the coming days, the start was fairly new with a 'banchan' setting yet to be explored in depth. The hagwon (private tuition) angle has often been criticized in the past with a focus on the pressure students are put on as well as the Asian parent angle of it. A breaking family plot between high schooler Lee Chae Min and Jang Young Nam as his mother is brewing on the side and presents intrigue. Jung Kyung Ho is shown as this cocky man but with skills to back it up, so it does not bring a lot of hate towards him.
The bad
The lacklustre cinematography. For some reason, the shots in the banchan shop are being given a tint to make them look shabby or add a less privileged feel to them, however, they only make the store look old school making a complete contrast with the 'current education system' angle of it. The presence of Shin Jae Ha's character Ji Dong Hee seems unrealistic and while we understand the need for one 'nagging presence' in the life of the successful teacher to keep him sane, it only looks that much more superficial.
Tune in for Two?
The story s nothing enthralling and is likely to be a slow burn of bubbling romance as they go from haters to lovers but the critical angle of the Korean education system and the faults in it are expected to make it worthwhile. We will be waiting for the whole show to be out before binge-watching it.
Stay updated with the latest Hallyu news on: Instagram, YouTube, Twitter, Facebook and Snapchat
ALSO READ: Island Episode 5-6 Review: Choi Tae Joon makes memorable cameo alongside Cha Eun Woo; Part 2 premiere date OUT
About The Author
After completing her engineering, Ayushi followed her passion for journalism and has been a professional writer for o...ver 3 years now. She is a K-drama binge-watcher and grooves to all genres of the K-music world. You can discuss unpopular opinions with Ayushi while she keeps looking for the next artist/show to dive deep into.
Read more
Top Comments
There are no comments in this article yet. Be first to post one!