Happy Jung Kyung Ho Day: From Prison Playbook, to Hospital Playlist, and more, dive into his must-watch roles
Jung Kyung Ho is a cherished name in the K-drama world, who is highly talented and beloved by fans. As we celebrate his birthday, let's journey through some of his most best roles in K-dramas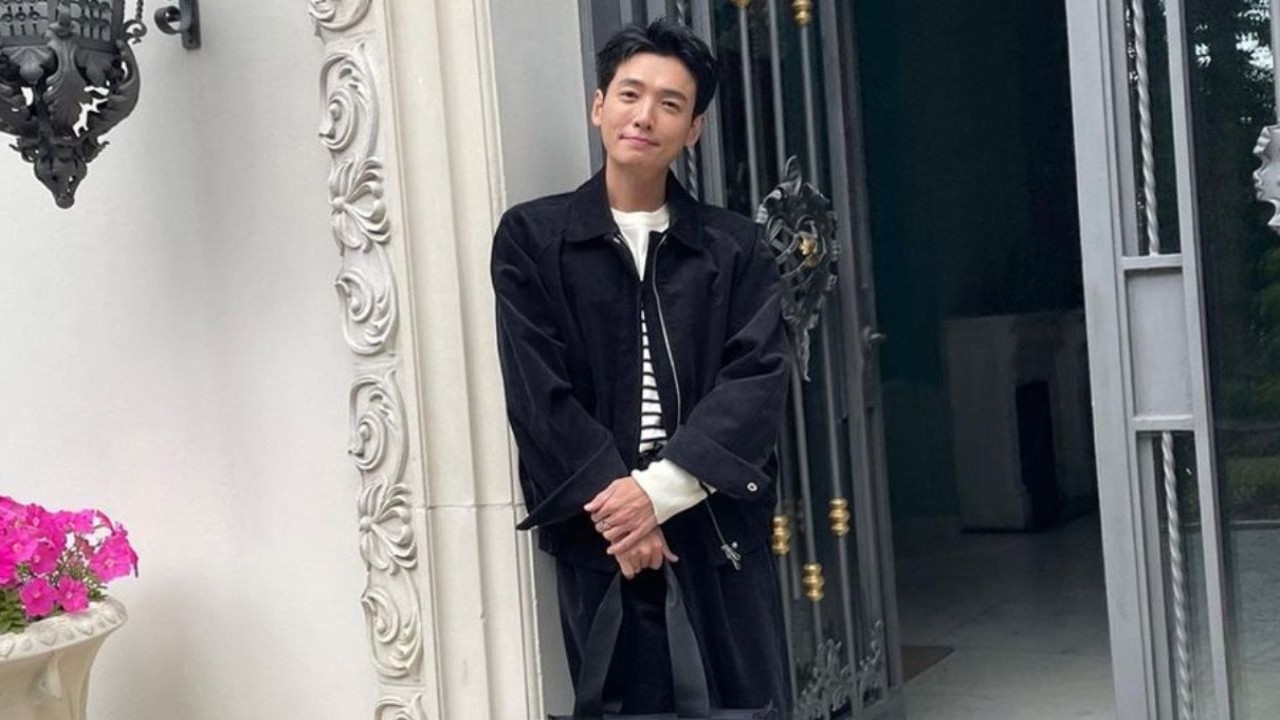 Key Highlight
Jung Kyung Ho is a highly celebrated South Korean actor who has potrayed some amazing characters

On the occasion of his birthday here is a look back on some of his versatile roles
Jung Kyung Ho, born on August 31, 1983, is a beloved South Korean actor celebrated for his exceptional acting skills and versatile roles. He is the son of Jung Eul Young, a veteran TV director who frequently collaborated with writer Kim Soo Hyun, contributing to the success of renowned television dramas such as Mom's Dead Upset, My Husband's Woman, Life Is Beautiful, and Childless Comfort. Despite his father's initial reservations, the 40-year-old actor still chose to pursue his passion for acting. Jung successfully passed the KBS audition and was subsequently signed by the leading talent agency SidusHQ. Making his acting debut in 5 Stars, a mobile drama produced by SidusHQ and broadcast over SK Telecom, he embarked on his journey with a few minor roles on KBS. Jung Kyung Ho's breakthrough came with his pivotal role in the 2004 melodrama series I'm Sorry, I Love You.
Jung Kyung Ho is distinguished among South Korean actors for his authentic approach to portraying characters in the dramas he graces. While he has made a mark in several hit slice-of-life dramas, his talent transcends genres. Whether in the lead role or as the second male lead, Kyung Ho's diverse filmography demands attention. As we celebrate the talented actor's birthday, we present a selection of must-watch dramas showcasing the brilliance of this prominent figure in the realm of Hallyu.
1. Crash Course in Romance
Starting with the latest entry on the list, the Netflix series Crash Course in Romance swiftly captivated fans with its irresistible charm. In this delightful series, Jung Kyung Ho takes the helm as Choi Chi Yeol, a charismatic mathematics instructor at Pride Academy. Despite his popularity, this star professor has garnered a somewhat notorious reputation for his cold demeanor, both among his students and colleagues. Into this equation steps Nam Haeng Seon, portrayed by Jeon Do Yeon, a former athlete turned instructor who holds the potential to thaw his icy exterior. Crash Course in Romance earned widespread love for various reasons –be it the adorable chemistry between Jung Kyung Ho and Jeon Do Yeon, the cozy vibe the K-drama carried or the social commentary it made. Crash Course in Romance is a must watch and should definitely be on one's list.Jung Kyung Ho's portrayal as a math teacher bearing a complex past is executed flawlessly, solidifying his status as one of the most talked-about actors during the K-drama's release period.
2. Hospital Playlist
Set within the genre of slice-of-life drama, the narrative of Hospital Playlist orbits around the lives of five doctors, each stationed in distinct hospital departments, their friendship tracing back to their college days. Across both seasons, the series unravels the individual tales of those seeking treatment from these five doctors, unveiling newfound purpose in the midst of the somber hospital setting. Within this narrative landscape, Jung Kyung Ho seamlessly steps into the role of an associate professor specializing in cardiothoracic surgery throughout both seasons. This fan favorite medical drama takes viewers on a rollercoaster ride, where we witness the character's triumphs and how they overcome challenges. Jung Kyung Ho's immersive portrayal captures the essence of his character, resonating as a surgeon of exceptional skill, fostering profound bonds with friends and patients alike. His performance enriches the storyline, unveiling layers of Kim Jun Wan's personal struggles, growth, and steadfast commitment to the medical field.
3. Prison Playbook
A highly underrated K-drama, Prison Playbook tells the tale of Kim Jo Heok, a celebrated basketball player portrayed by Park Hae Soo, who finds himself in prison after defending his sister from an intruder. Within the prison's confinements, he must navigate a new reality. In this narrative, Jung Kyung Ho takes on the role of Kim's companion, Joon Ho, a compassionate police officer assigned to the jail unit. Prison Playbook is helmed and penned by the director Shin Won Ho and screenwriters Jung Bo Hoon and Lee Woo Jung— the same trio behind the acclaimed Hospital Playlist" Marking his second collaboration with this trio, Jung Kyung Ho's portrayal earned him substantial admiration, as his character emerged as a beloved favorite among the audience. Joon Ho epitomizes the unwavering friend who stands by you without question, an image Kyung Ho masterfully embodies by juxtaposing a tough exterior with a tender heart reserved for those he cherishes. Through its portrayal of prison life, the series sheds light on survival in confinement, presenting a series of narratives that resonate as both genuine and relatable to a wide spectrum of viewers. Prison Playbook takes viewers through a rollercoaster of emotions, ultimately reminding them of life's intrinsic beauty, irrespective of circumstance.
4. Life on Mars
A remake of the British series with the same name, Life on Mars is a masterpiece which embodies mystery, thrill and a perfect storyline. The storyline centers on the brilliant crime investigation team leader, Han Tae Joon, renowned for his analytical powers in solving crimes. However, his trajectory takes an unforeseen twist during a serial murder case investigation, as a fateful accident sends him back to the winter of 1988.
Consequently, he finds himself stationed at a quaint police station in a small town, confronted by the perplexing reality of being stranded in an era decades apart from his own. Driven by curiosity, Tae Joon embarks on a mission mission to discover why he ended up in 1988. The mystery and suspense of the show gives the viewer enough reason to binge watch the K-drama in one sitting. With new cases emerging every other episode this K-drama will surely keep you at the edge of your seat while Tae Joon and his squad figures out who the killer is. The drama has perfect balance of mystery, comedy and subtle romance and the found family trope in the K-drama will surely tug at your heartstrings.
5. When the Devil Calls Your Name
What transpires when a devil offers to fulfill every dream a person has ever held? Wealth, fame, success—the whole package. But, as the fantasy drama When The Devil Calls Your Name illustrates, every boon carries its price. In this scenario, Satan proposes a deal to our protagonist, Ha Rip. A tempting proposition indeed—Ha Rip must trade his soul for a decade of musical genius as a songwriter.
Jung Kyung Ho steps into the role of the self-absorbed musical genius, Ha Rip, and nails it. Handling a wide range of ages, from thirties to sixties, was no small feat, but Jung Kyung-ho effortlessly delivers a fantastic performance. One moment, he embodies the triumphant composer reveling in his glorious moments; the next, he morphs into a discouraged figure, willing to gamble everything for a tight grip on success.
Often labeled an underappreciated masterpiece, the drama garners recognition from K-drama enthusiasts for its innovative storyline, Jung Kyung Ho's magnetic charm, unforgettable soundtracks, and the chemistry that sizzles between the lead characters. It's a journey into the intricate layers of human ambition. When The Devil Calls Your Name leaves an indelible impression in the realm of Korean drama, offering both depth and entertainment.
Stay updated with the latest Hallyu news on: Instagram, YouTube, Twitter, Facebook and Snapchat
ALSO READ: EXCLUSIVE: Crash Course in Romance's Jung Kyung Ho on if it was tough to teach Math, advice to high schoolers

Highlights of the Month
Star Thalapathy Vijay
Born:
22 Jun 1974 (age 49 years), Madras, Tamil Nadu, India
Latest Movies:
Leo (2023)
NET Worth: ~ 53.78 MN USD (RS 445 cr)
Over the last 5 years, Thalapathy Vijay has established himself as the biggest superstar in the modern era from the Tamil Film Industry. His films have attained the status of being 'critic-proof' as his star power is enough to set the cash registers ringing. October was no different, as his collaboration with Loke...
Read more
Movie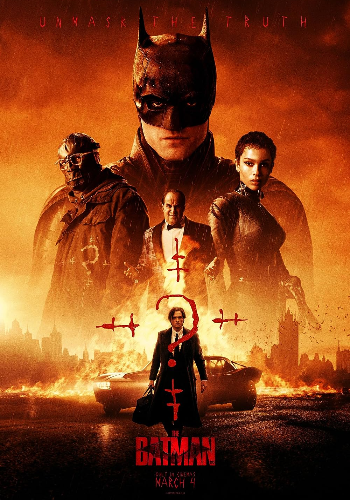 The Batman
Action, Drama, Crime
Cast:
Zoe Kravitz, Jeffrey Wright, Zoe Kravitz
BOX OFFICE Collection: ₹ 77 cr.
Robert Pattinson, who played the role of Batman, in the 2022 movie. The Batman once landed up leaving fans upset. The actor joked about not working out on his physique for his role and left fans enraged. Despite all the love he got for being cast, he also faced a massive negative backlash after one particular joke he made. Ba...
Read more
---