Here's what we know about YG Entertainment's new girl group BABYMONSTER feat. Haram, Ahyeon and Chiquita
YG Entertainment unveils upcoming girl group on YouTube, fans are stunned by the septet's performances.
Updated on Jan 23, 2023 | 07:00 PM IST | 530.6K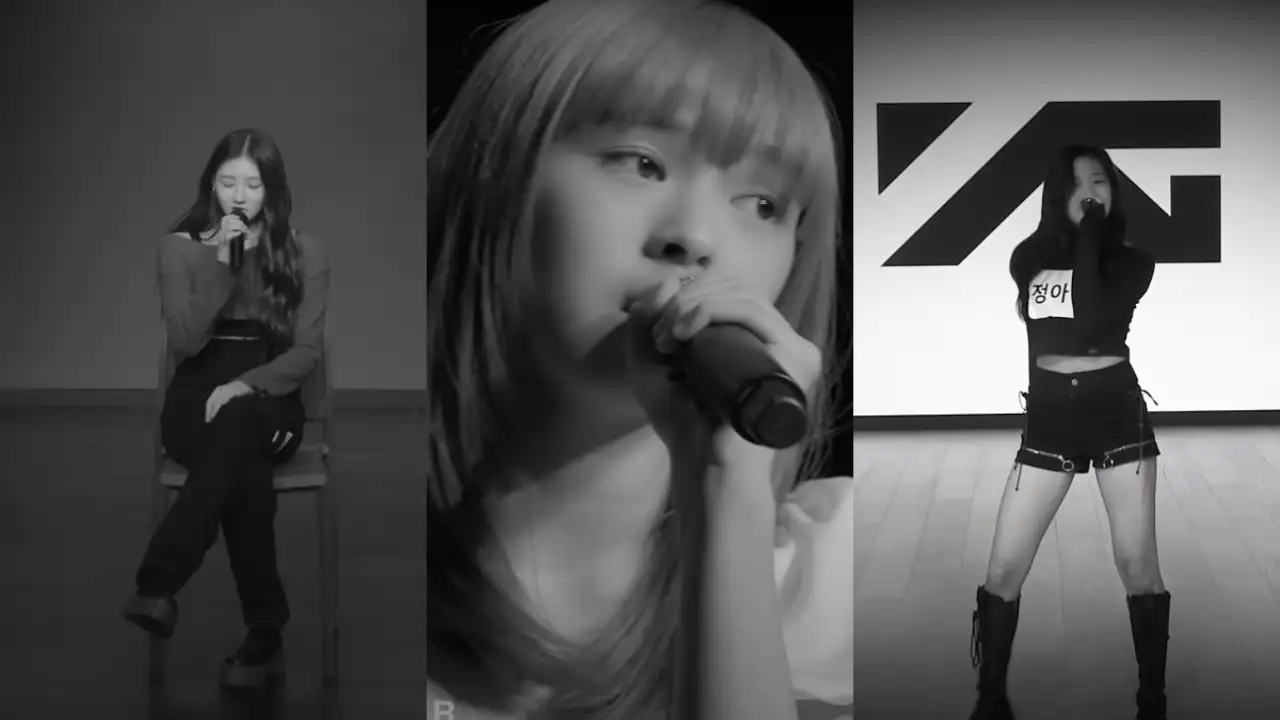 'BABYMONSTER' or 'Baemon' is an upcoming South Korean girl group. Formed by YG Entertainment, this group of 7 girls has come together after a rigorous series of auditions. A myriad of applications was sent to the agency from across the globe. Every member consequently had to compete against hundreds of equally talented youngsters. 'BABYMONSTER' is one of the many names that were initially considered potential band names for BLACKPINK.
The septet was formally introduced to the world on December 30, 2022. Members of the group are being consecutively introduced via their respective performance videos on social media. The group's performance videos and past performances imply an obvious presence of some YG-specific charms in the septet. Oozing with confidence and exuding vibrance with every note and move, the group's debut is right now one of the most awaited ones. 
In a video titled 'YG NEXT MOVEMENT', artists of YG entertainment can be seen appreciating the septet for its talent, coordination and overall appeal. BLACKPINK's Lisa said, "all seven members go well with each other'. Jennie on the other hand can be seen praising how the group is "really good overall". 
The group was first acknowledged on a radio show by labelmate Kang Seung Yoon of WINNER in 2021. He had spoken about the possibility of the group's vocals being used in his album. Rumors of the formation of YG Entertainment's next girl group after 2NE1, launched in 2009, and BLACKPINK, launched in 2016, surfaced online back in as early as 2018. 
Officially introduced to the world on January 12, 2023, Haram can be seen covering 'Let Me Love You' on YG Entertainment's official Youtube channel. Aged 15, this upcoming idol has already spent half a decade at YG entertainment. Fans have been speculating if she is going to be the face of the group since she was revealed to the world first and has been with the company the longest. 
Born on April 11, 2007, Ahyeon's birth name is Jung Hyeon. Born in South Korea, she was the second member of BABYMONSTER to be introduced on YG's official Youtube channel. She brilliantly covered 'Sway With Me' by Saweetie. Fans can not stop praising her for her smooth transition between some mind-blowing rapping and some fantastically high notes. This 15-year-old artist, with her magical voice, is already being loved for her confidence. 
Ruka (루카), Asa (아사) and Rora (로라)
These three members were introduced together on January 18, 2023. The three can be seen performing a magnificently coordinated dance routine along with the entire group. Fans loved the performance for how powerful and mesmerizing it was.
Today, on January 23, 2023, this 13-year-old BABYMONSTER member was introduced with her cover of the song 'Bedroom' by JJ Lin. Despite being this young, the group's maknae gave a promising performance. Chiquita has been with YG Entertainment for a little over a year and a half. Her performance was put up on YouTube less than 24 hours ago and has already garnered over 3.5 million views. 
Expectations from the group
YG Entertainment is one of South Korea's most successful entertainment agencies. With artists like BIGBANG, BLACKPINK, and WINNER under its label, YG Entertainment is known for introducing promising talent to the world. The company's management expertise goes beyond the world of K-pop. They also manage comedians, actors, and models.
Not a lot of people know this but some of the most popular and beloved Korean actors are managed by YG Entertainment. Nam Joo Hyuk from 'Weightlifting Fairy Kim Bok Joo' and Jang Ki Yong from 'My Roommate is a Gumiho' are some of the many well-known actors that were managed by them.
YG Entertainment, alongside SM Entertainment and JYP Entertainment, is considered one of the big three entertainment agencies in South Korea. Just as the advent of great power marks the advent of great responsibility, great popularity raises great expectations. The last girl group to debut under them was BLACKPINK and how much the group has grown since its debut is no news. The bar is set extremely high for these seven young girls.
People are already lauding them for their excellent vocals and confident performances. Their introduction coincided with the news of G-Dragon's comeback as a soloist and overwhelmed fans across the globe. Being one of the big three entertainment agencies of South Korea, YG Entertainment currently manages some of the biggest, most popular names in K-pop. Each artist under this label represents the finesse that YG stands for.
Seeing how brilliant these girls are, at such a young age, it won't exactly be incorrect to say that they will blow minds and win hearts left and right. Something tells us that this septet is here to live up to all it is that YG Entertainment stands for.
About The Author
Journalist. Perennially hungry for entertainment. Carefully listens to everything that start with "so, last night...". C...urrently making web more entertaining place Read more
Top Comments
There are no comments in this article yet. Be first to post one!