From being mocked to physical attack; 10 big claims by Prince Harry about Prince William and Kate Middleton
Prince Harry detailed his childhood and adult struggles with Prince William and his wife Kate Middleton in his explosive new memoir, 'Spare'.
Published on Jan 06, 2023 | 12:25 PM IST | 138.2K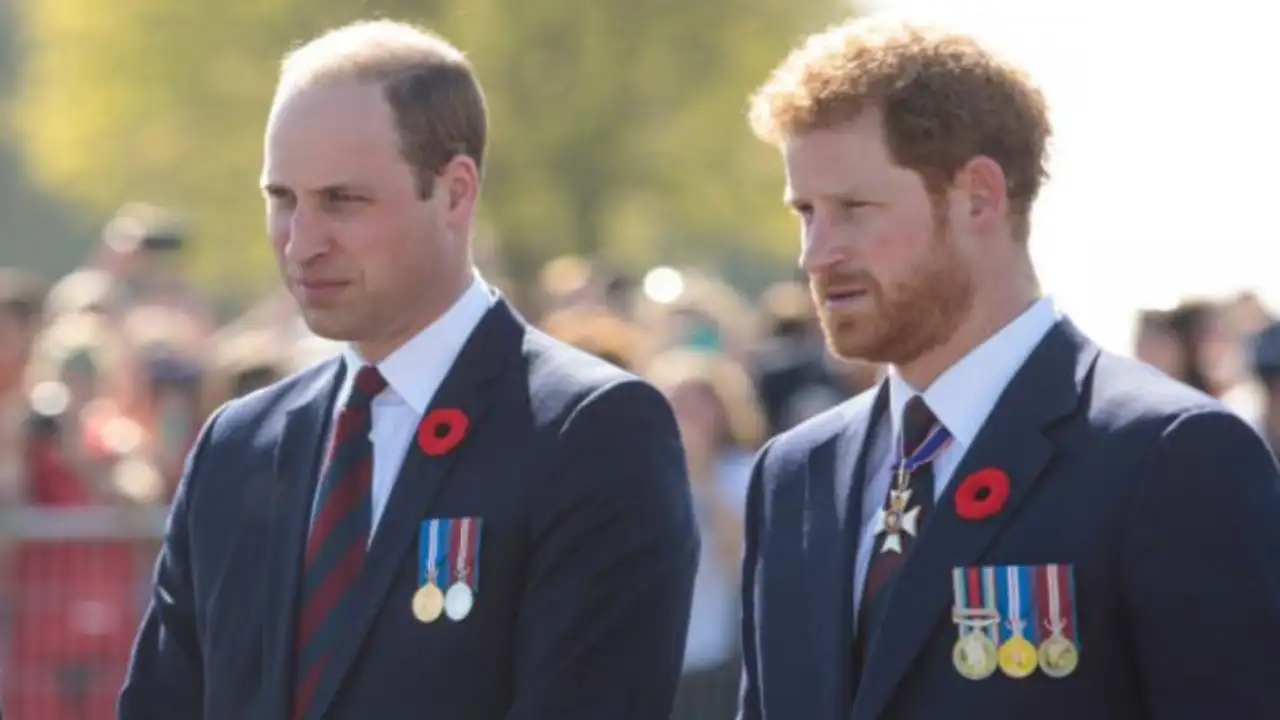 Prince Harry's highly anticipated autobiography 'Spare' is all set to find its way on the bookshelves on January 10. However, the release might not be a happy event at the Buckingham Palace as the revelations could rock the British Royal family. A leaked extract of the memoir shows that the Duke of Sussex doesn't hold back anything and has poured his heart out by making several shocking revelations about his family members, especially about his brother Prince William and sister-in-law Kate Middleton.
Giving a clear picture of the series of ups and downs in their relationship, Prince Harry shared how he often felt that he was "the shadow, the support, the Plan B" and "brought into the world in case something happened to Willy (William)." As the title suggests, the Duke of Sussex deemed himself as the 'spare' behind Prince William in line to the throne. Though he mentioned that Prince William was there for him when he went through mental health struggles "sometimes", he did reinforce the fact that "as boys, [the siblings had] done nothing but fight." Meanwhile, the palace is yet to comment on the various allegations made by Prince Harry in Spare.
Here are the 10 biggest confessions about Prince Harry's rocky relationship with Prince William and Kate Middleton in the long-awaited book:
Struggles in his childhood
According to Prince Harry, the two siblings "had a million physical fights" throughout their lives and Prince William also used to allegedly ignore him when they were studying at Eton College as young boys. The Duke of Sussex recalls his brother telling him that "you don't know me Harold, and I don't know you." He also wrote that when they used to share a cottage together as young adults, the Prince of Wales had also labelled him as messy and snored in a rare joint interview. Harry also recalled that William was the one who instructed him to get help when he initially started having panic attacks, but later he only mocked him after another incident. 
Referring to another instance, the Duke said that when both the brothers were training to get to the front lines, the Palace had stopped William from doing so indicating that Prince Harry can "run around a battlefield like a chicken with its head cut off" if he wants, but the future heir can't take that risk.
Prince Harry feared losing Prince William to Kate
Talking about Prince William and Kate Middleton's wedding in April 2011, Prince Harry said that he was surprised to know that his brother was getting married as he never mentioned it to him while they were together in Lesotho in June 2010. Though being the little brother, he was supportive to William, he also felt as if he was bidding "yet another farewell" to a loved one, after her mother Princess Diana. 
The Duke of Sussex served as his older sibling's best man at his marriage and confessed that the "ceremony is mostly a blank in [his] mind". The only thought he had was that the brother he had escorted into Westminster Abbey was "gone — forever". However, he did accept that he loved his sister-in-law Kate and she was more like his sister.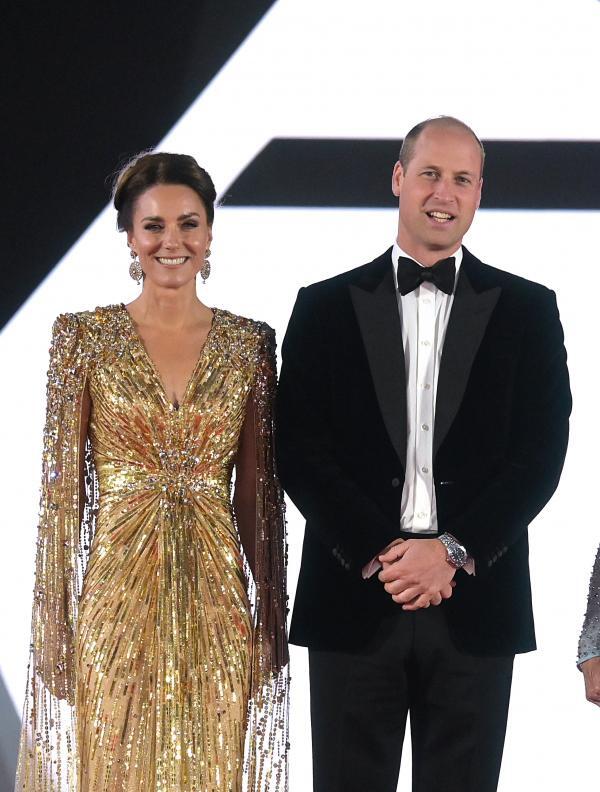 The Nazi costume debacle
Recalling the controversial incident of him wearing a Nazi uniform, Prince Harry blamed Prince William and his wife Kate Middleton for his decision to wear it. For the unversed, when Prince Harry was 20, he had dressed up as a Nazi soldier at a costume party, prompting outrage around the globe. Calling the decision "one of the biggest mistakes in my life", The Duke of Sussex claimed that when the couple saw him in the Nazi uniform, they "howled with laughter" and encouraged him to go ahead with it. Harry said that he was confused between wearing a pilot uniform and Nazi outfit to the Native and Colonial-themed soiree in London, thus he wanted the couple's suggestion, which lead to the massive controversy.
Prince William's initial feelings about Meghan
Harry claimed that both the Prince of Wales and his wife were ardent followers of the USA show 'Suits' and were in shock when they got to know that he was dating actress Meghan Markle in 2016. According to the writer, though William was a fan of the show, he had warned Harry not to have high hopes as Meghan was an American actress. Eventually, when the couple got more serious, William had highlighted her issues with the British media. Initially, the Prince of Wales had told Harry not to worry as "no one believes that s**t," but he allegedly got defensive when Harry claimed that he feels that their mother helped him to find his ladylove.
Prince William's "recoiled" hug
When William and Meghan did meet for the first time, things were not that easy and it became even more awkward when the then 'Suits' actress went in for a hug that completely freaked the Duke of Cambridge out. Prince William "recoiled" as he didn't "hug many strangers", according to Prince Harry.
Kate Middleton had problems with Sussex wedding plans
In his memoir, Prince Harry claimed that his sister-in-law Kate had problems with the way Meghan Markle was planning her Big day. The Duchess of Cambridge wanted a party for the page boys, the young boys who were supposed to go with the bride, whereas half of the kids in the wedding were from North America and they hadn't even arrived. Harry wrote that it was intolerable as the "emotions were running high" but he knew it was "temporary."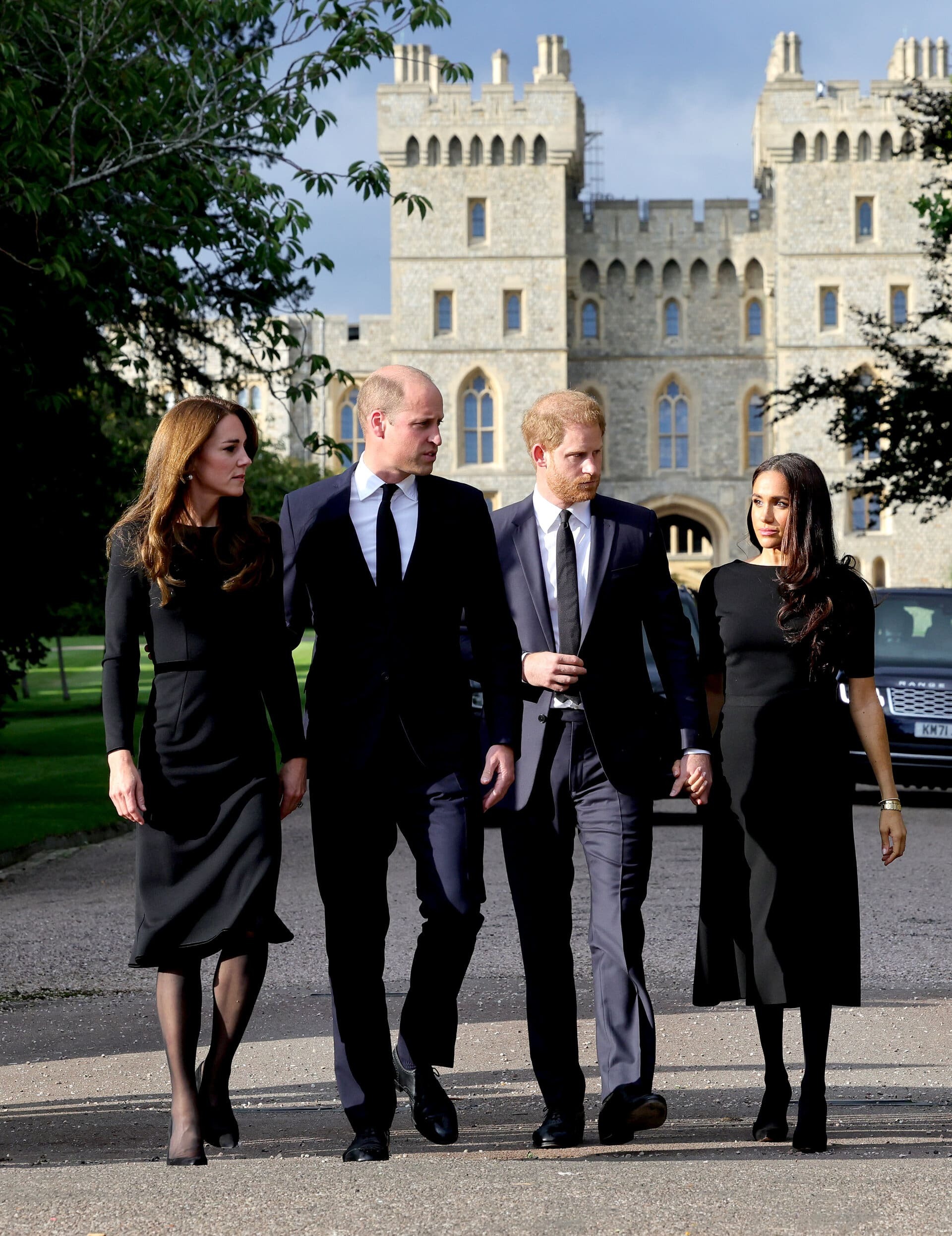 Famous bridesmaids dress row
Days before the Prince Harry and Meghan Markle's wedding in May 2018, Kate had texted Meghan about a problem with Princess Charlotte's bridesmaids dress. At that point of time, the former actress was distracted by the controversy involving her father Thomas Markle and his possible attendance at the wedding, thus didn't respond right away. However, later she did reply and told the Princess of Wales that a tailor was on standby at Kensington Palace to alter dresses for Charlotte, now 7, and the other bridesmaids. But Kate allegedly said that outfits needed to be completely remade and wanted to settle the issue immediately, regardless of what was happening.
It was then Meghan had asked her if she was aware of the drama that was going on with her father, to which Kate had said that she was aware but the dresses were important as the wedding was due in four days. After a back-and-forth conversation, Kate had agreed to Meghan's suggestion, but the confrontation had affected the bride-to-be very deeply. However, Harry added that Kate later had apologised to Meghan with flowers and a card.
Heated argument among the four royals
One month after Prince Harry and Meghan Markle's wedding, the Duke of Cambridge along with his wife had invited the newly-wed over for tea "to clear the air" about any potential drama. According to Harry, the conversation with the four had started off well with "classic small talk" but ended with "shouting". Recalling the details, Harry said that the new couple had expressed their disappointment over William and Kate changing their seats at the Sussex wedding, disrespecting the American tradition. But they denied doing so and blamed Harry and Meghan for doing the same at Pippa [Middleton]'s wedding, resulting in a big fight. In addition, William and Kate were also "apparently upset" about not receiving Easter gifts from Harry and Meghan, which the Duke of Sussex claimed was "never" a tradition for the royal family.
Prince William knocked Prince Harry to the floor during an argument
As per Harry, Prince William had "knocked him to the floor" during an argument in 2019 following the tensions that had cropped up in the Royal Family due to his wife Meghan Markle's presence. The Duke of Sussex claimed that his brother called Meghan 'difficult', 'rude', and 'abrasive'. Describing the horrific incident in his memoir, he said that Prince William had grabbed him by the collar and ripped his necklace before knocking him to the floor and challenged him to hit back, but he refused. He only asked Prince William to "get out." However, he also claimed that later William had returned to the spot of the incident, "looking regretful, and apologized." Harry also added that his brother asked him not to tell Meghan that he had "attacked" him.
William and Kate's reaction to Meghan's pregnancy
In his upcoming memoir, Harry has also recalled the moment when he informed Kate about Meghan's pregnancy. Describing the incident, he wrote that it was right after they learned that they were expecting their first child, when he was having conversation with his elder brother William at St. George's Hall while celebrating their cousin Princess Eugenie's wedding in fall 2018. When Harry informed William, he smiled and insisted on informing Kate who was there across the room. Upon knowing this, Kate also smiled and wished him to which Harry wrote, "They both reacted exactly as I'd hoped — as I'd wished."
ALSO READ: Prince Harry wants his father and brother 'back'; Whole story and 6 facts about the royal rift
About The Author
Journalist. Perennially hungry for entertainment. Carefully listens to everything that start with "so, last night...". C...urrently making web more entertaining place Read more
Top Comments
There are no comments in this article yet. Be first to post one!