Island Ep 3-4 Review: Kim Nam Gil attempts to kill Lee Da Hee and Cha Eun Woo?
Sung Joon's character makes a fleeting appearance in this week's episode as the fantasy-action drama takes a horror turn. Read the full review below.
Published on Jan 07, 2023 | 11:01 AM IST | 903.8K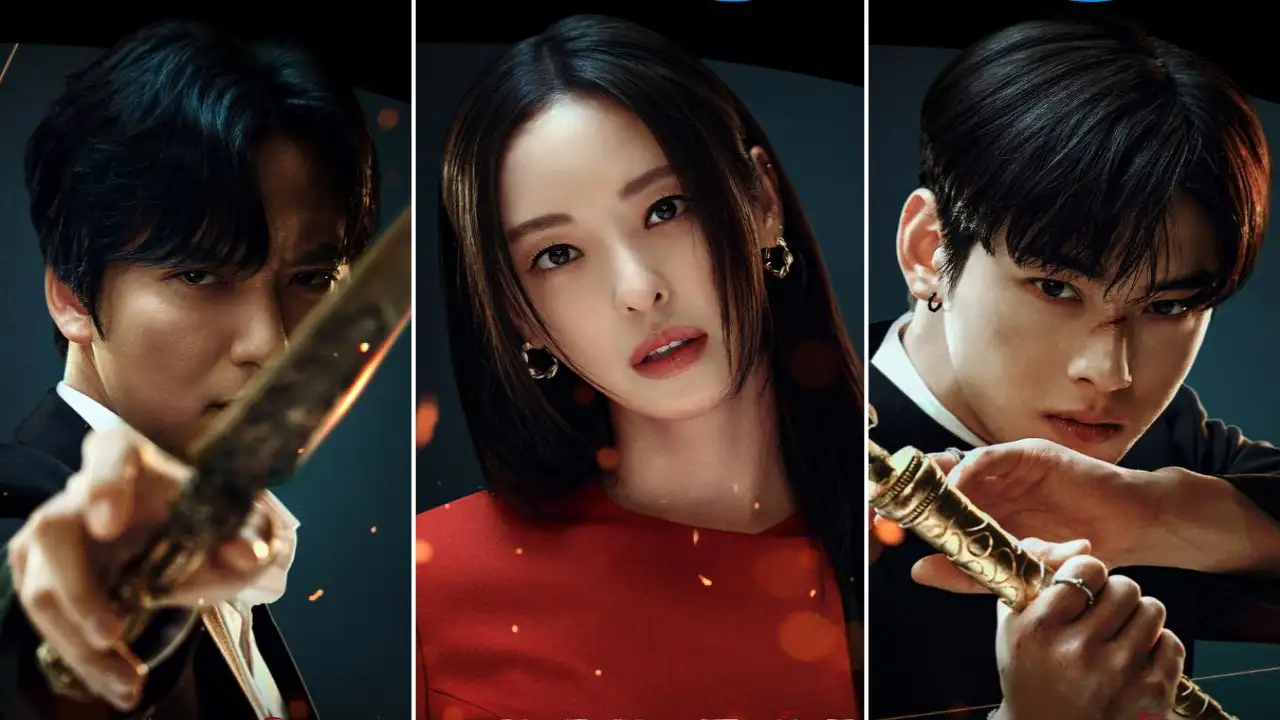 TRIGGER WARNING: Mention of mental abuse and bullying
Name: Island
Premiere date: 30 December 2022
Cast: Kim Nam Gil, Lee Da Hee, Cha Eun Woo, Sung Joon
Director: Bae Jong
Writer: Jang Yoon Mi (based on a webtoon by Yoon In Wan and Yang Kyung Il)
Number of episodes: 6
Genre: Fantasy, Action
Language: Korean
Where to watch: TVING, Amazon Prime Video
What is Island about?
The show follows the lives of 3 people named Van, Won Mi Ho and Yohan, who meet on Jeju island in a series of unfateful encounters. We say unfateful as their meeting itself is not only based on happenstance but also on intertwined fate which plays its wicked game by bringing them together. Van is a half-human, half-demon presence who was forcefully turned into a demonic being. Won Mi Ho is the feisty heiress of the Daeho Group who is sent to the island for repentance of her actions however she comes face to face with evil creatures who are after her life. In reality, she is the reincarnation of a woman named Wonjeong who was killed by Van, however, has no memory of her past life. Yohan is a priest who used to stay in Italy and is brought down to South Korea for the protection of Won Mi Ho. He is infamous for his exorcisms that he carries out ruthlessly and follows the prophecy he has only read about, relating to Van and Wonjeong's life. He wishes to get rid of all evil and restore peace on earth.
The web series began with an introduction to the life of Won Mi Ho, played by Lee Da Hee, whose relatives are after her wealth. In response, she acts out and is sent to Jeju island to look back on her actions by her father who seems to be doubtful of her skills. Another scene ranges back decades as the lore of lust demons and how they came to be as well as their connection to humans is revealed. A boy named Van is infused with the blood (lava like substance) of the demons against his wish and turned into a half-demon to be used as a weapon against them. Wonjeong appears as a girl aiming to help him but fails to do on. On the other hand, in today's world, Priest Yohan who goes by the name of Giovanni in Italy gets rid of evil spirits with exceptional skills. He returns to Jeju island after learning that a famous prophecy has awakened.
Island Episode 3
The story of a school student runs through the episode as she is bullied by her boyfriend who threatens to spread her private images to the world. Won Mi Ho gets entangled in the story as the homeroom teacher at the high school. Her first meeting with Priest Yohan (played by Cha Eun Woo) is quite the memorable one as she gets drunk with him. The two make for a perfect duo filled with mischief and looking for trouble. Unbothered by his handsomeness and he by her beauty, they bring friendliness to the table. Yohan is strangely piqued by Van's presence as he tries to rile him up by reminding the half-demon of his past actions, the guilt of which lives inside him to this day. Van, played by Kim Nam Gil, wary of the holy presence tries his best to not let it bother him.
Deciding to help the student, they enter her room and Yohan begins reading out holy words to get rid of the spirit that has overtaken the young girl. In the midst of this, they get sucked into a forest which endangers their existence by trying to crush them alive.
Island Episode 4
The episode resumes with Van's entry into the forest as he hears whispers behind him, calling out to him. A brief appearance of the character of Gungtan (played by Sung Joon) adds to the curiosity of the show. Won Mi Ho and Yohan try to save the girl who is now captured and about to be buried in the arms of the tree that she sought help from. Van has to intervene after being mocked by Won Mi Ho who questions his powers and saves them. On returning, Won Mi Ho learns that she is the cause of all the mess as the demons tried to lure her in the guise of the girl's problems and seeks justice for her. In the end, it is Van who kills off the boy behind the bullying.
Soon after, Yohan and Van break out into a fight as the priest uses his talents, his faith and his many holy objects to hinder the half-demon. He ends up bringing out the evil who overpowers him. As Won Mi Ho makes herself known Van's demonic form rushes after her, plunging his dagger into her body, slowly piercing it further.
With Won Mi Ho's life on the line and the guilt of Van seeping through his urge to kill, will he be able to stop before she turns to ashes? We await the next week's episodes with bated breath!
Disclaimer: If you know someone who is struggling with abuse or bullying, please reach out to the authorities and report it. There are several helplines available for the same.
Stay updated with the latest Hallyu news on: Instagram, YouTube, Twitter, Facebook and Snapchat
ALSO READ: EXCLUSIVE: Island's Cha Eun Woo, Kim Nam Gil, Lee Da Hee and Sung Joon talk fantasy K-drama
About The Author
After completing her engineering, Ayushi followed her passion for journalism and has been a professional writer for o...ver 3 years now. She is a K-drama binge-watcher and grooves to all genres of the K-music world. You can discuss unpopular opinions with Ayushi while she keeps looking for the next artist/show to dive deep into.
Read more
Top Comments
There are no comments in this article yet. Be first to post one!