NewJeans surpasses BTS to gain THIS title on Spotify Korea; Joins BIGBANG and 2NE1 on Melon Chart
Monster Rookie group NewJeans continue to prove their title as their songs chart alongside and even beating legends, just 6 months after debut.
Updated on Jan 17, 2023 | 11:11 AM IST | 455.7K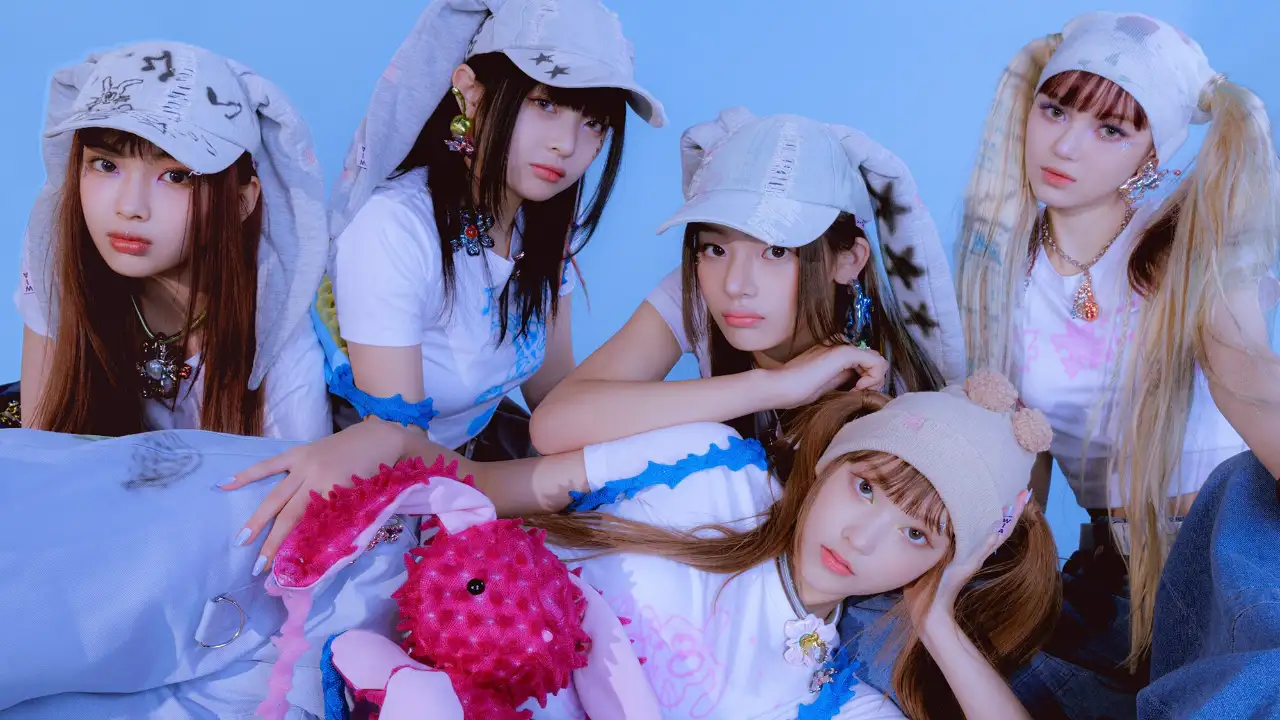 On January 17, NewJeans' Hype Boy became the most streamed song in Spotify Korea with 5.899 Million streams, beating BTS' Butter which currently has 5.895 million streams. This battle between HYBE Label artists is amazing, seeing how NewJeans was able to achieve this feat just 6 months after their debut!
NewJeans on Melon Weekly Charts:
NewJeans also joins BIGBANG and 2NE1 as the third idol group and sixth artist in Melon history to simultaneously occupy all three top spots of Melon's Weekly Charts after Ditto, OMG and Hype Boy took up the top spots. It also makes the first group to achieve this feat in 8 years! Previously, only BIGBANG and 2NE1 were able to do so, once again showing NewJeans' popularity.
Based on the Melon TOP100 chart on January 17th, NewJeans' 'Ditto' is number one. After its release on December 19 last year, it drew attention as it maintains the top spot in competition with the songs of prominent artists. It is also noteworthy that the unchanging top charts, including 'Ditto'. Younha's 'Event Horizon' and BIGBANG's Taeyang's 'VIBE' (Feat. BTS' Jimin) were ranked 4th and 5th, respectively.
NewJeans on Billboard Charts:
Lee Hwa Jeong, a researcher at NH Investment & Securities, said that NewJeans is expected to enter the Billboard main single chart Hot 100 with the new song 'Ditto' and It is a achievement after half a year of debut, and it is not a sparkling effect right after the album release. It deserves special attention. Unlike the album chart (Billboard 200), where K-pop artists frequently appear, in the case of the single chart (Hot 100), publicity indicators such as streaming, sales, and radio airplay for each song must be supported to enter. It is relatively difficult, he emphasized. For reference, considering that the starting point for BLACKPINK's public awareness in the US was when 'DDU-DU DDU-DU' entered the Hot 100 in 2018, it is particularly worth paying attention to.
The 'monster rookie' NewJeans, who entered their 5th month of debut, are doing an overwhelming job. In addition to the long-term box office success of their debut songs, they are building new records by succeeding in consecutive box office hits with two of their recently released singles. NewJeans released their first single album 'OMG' on the 2nd. This album, which contains the title song 'OMG' and 'Ditto', which was released in advance last month, talks about a relationship once again in a slightly strange distance and a little unfamiliar background, showing New Jeans' unique winter sensibility.
Immediately after its release, 'Ditto' landed at No. 1 on the real-time charts of Melon, Bugs, and Genie on domestic music sites, and also entered the Melon Weekly Chart at No. 1. Following this, 'Ditto' has been holding the No. 1 spot on the weekly chart for three consecutive weeks. On the Spotify 'Daily Top Song Global' chart, it ranked 19th with 3.26 million daily streams (as of December 20). Following BTS and BLACKPINK, NewJeans is the only group with more than 3 million global daily streams.
In particular, according to the US Billboard, NewJeans' 'Ditto' ranked 4th on the Billboard 'Global (excluding the US)' and 8th on the 'Global 200' on the chart dated the 14th. This is NewJeans' own highest ranking record, and New Jeans became an artist who entered the top 10 of the 'Global 200' and the top 5 of the 'Global (excluding the US)' in the shortest period as a K-pop group.
'OMG', which was released following 'Ditto', which reached No. 1, also quickly swept the top of the charts and succeeded as a box office success. It ranked first on the real-time music charts in Korea, and ranked second on the daily chart after 'Dito'. It continued to receive enthusiastic responses abroad. It settled at 25th place on the Spotify 'Daily Top Song Global' chart (as of the 6th) and 95th place on the 'Weekly Top Song Global' chart (first week of January).
The album sales also increased significantly compared to the previous work. According to Hanteo Chart, an album sales statistics site on the 8th, 'OMG' sold a total of 701,241 copies during the week of its release. On the second day of release, it recorded cumulative sales of 580,000 copies and achieved a half-million seller (500,000 copies). NewJeans, who set a new record (310,000 copies) in the first week of a girl group debut album release with their previous album 'NewJeans', sold more than twice the record at that time with 'OMG'.
NewJeans, which debuted at the end of July last year, created a syndrome with title songs such as 'Attention' and 'Hype Boy' from their first mini-album 'NewJeans'. At the time, 'Attention' recorded the highest score on the real-time, daily, weekly, and monthly charts of domestic music sites such as Melon, Genie, Flo, Bugs, and Vibe. 1 on the Circle Digital Chart for the month of August. 'Hype Boy' followed that, dominating the music charts by ranking 2nd and 3rd. It also entered the US Spotify weekly chart as the first debut song by a K-pop group.
ALSO READ: Our Beloved Summer's Kim Da Mi to act alongside Jeon So Nee in the Chinese film Soulmate remake
Stay updated with the latest Hallyu news on: Instagram, YouTube, Twitter, Facebook and Snapchat
What do you think of the achievement? Let us know in the comments below.
About The Author
A BMM graduate, Anoushka has been writing professionally for over 2 years. K-Pop and K-Dramas consume her day and she... enjoys writing articles about it. So far, she has written close to 3000 articles. She loves films, music, art, and food! She spends most of her time either discovering a new film or burying her nose in a gripping novel.
Read more
Top Comments
There are no comments in this article yet. Be first to post one!