TWICE's Jihyo spills beauty secrets; from skincare rituals to makeup skills gained through years as K-pop idol
In a recent feature, TWICE's Jihyo revealed her skincare and makeup routine, shared tips, and gave insights into her daily lifestyle practices. Know more.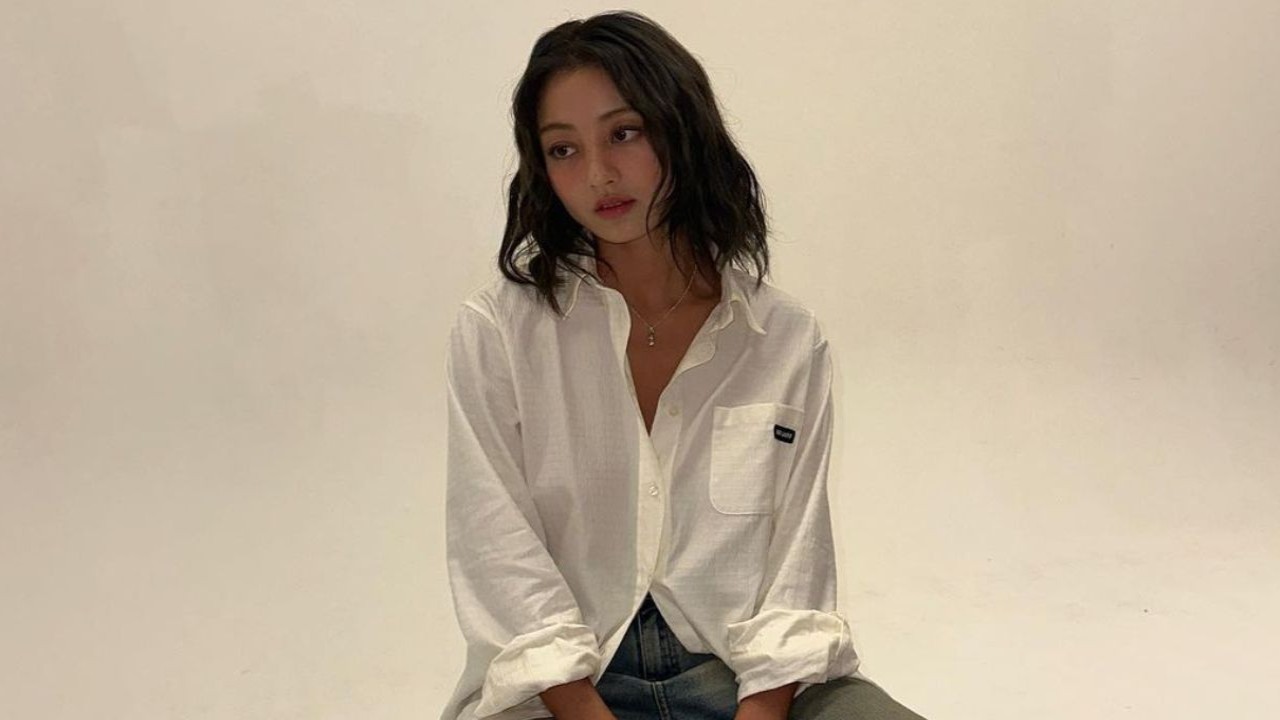 Key Highlight
TWICE's Jihyo reveals her skincare and makeup routine

She gives a detailed step by step of how she does are daily skincare and makeup
In a recent feature on Vogue, TWICE's Jihyo shared how she maintains her flawless skin. The singer shares her 6-step skincare routine followed by her makeup tips simultaneously talking about her features and why she chose those steps of makeup.
TWICE's Jihyo shares skincare routine
In a recent feature, TWICE's Jihyo graciously shared insights into her skincare and makeup routine, offering valuable tips and a glimpse into her daily lifestyle practices.
As any well-structured regimen would dictate, Jihyo prioritizes skincare as her initial step. Commencing this regimen, she opts for cleansing milk as opposed to foam or oil due to her dry skin type. This initial cleansing is followed by the application of a nourishing face mask, which effectively combats dryness. Taking her self-care to a leisurely level, she dedicates 15 to 20 minutes to massaging the mask into her skin, often accompanied by K-drama indulgence. On occasion, she even sleeps with the mask on, nurturing her skin overnight. Notably, her current K-drama preference is the captivating "Revenant."
Proceeding to the subsequent stages, she incorporates toner into her routine, gently applying it to her face and neck using a cotton pad. This is closely followed by her favored essence, a significant component of her routine. Noteworthy is her inclination towards oil-based products, primarily attributed to her dry skin condition and the challenge of sustaining makeup throughout the day. A noteworthy practice she shared is her preference for applying the majority of her skincare products during the night, allowing for optimal absorption and rejuvenation.
Further nurturing her skin, she expertly applies a moisturizer, the final touch in her skincare sequence. In addition to this comprehensive routine, she conscientiously shields her lips with a moisturizing lip balm, acknowledging the importance of lip care.
With her diligent skincare routine concluded, Jihyo seamlessly transitions to her makeup regimen, showcasing a holistic approach to her beauty routine.
TWICE's Jihyo shares how she does her makeup along with some tips
Jihyo initiates her makeup application with precision, beginning by utilizing a pink-toned primer. She astutely acknowledged that during busy days, a quick application of this lightweight primer suffices. Following this, she expertly employs a foundation cushion, ensuring thorough blending to establish a resilient and enduring base. Her adeptness continues as she applies concealer under her eyes to mask any traces of dark circles. In a candid moment, she reminisces about her youth, sharing her early experiences with makeup. Her rigorous training to become an idol fostered a penchant for maintaining a polished appearance. Post-debut, she embraced makeup more earnestly and embraced the opportunity to learn from her makeup artists.
She then introduces eye primer into her routine, a measure designed to counteract smudging, especially when she smiles due to her prominent eyes. She reveals her fondness for her eyes, acknowledging them as her standout feature. "My favorite feature on my face has to be my eyes," says Jihyo. "When people first see my face, they say they notice my eyes first." The application of eyeshadow ensues, with an emphasis on favoring natural looks over shimmer, particularly for her daily makeup. Given the round shape of her eyes, she employs techniques to elongate their appearance. Precision becomes paramount as she navigates eyeliner application, citing the challenge posed by the differing lengths of her eyes. A strategic touch-up of concealer refines the eyeliner's appearance.
She imparts a valuable tip for eyelash curling, advising a gentle upward motion while positioning the curler at the base of the lashes for optimal results. Mascara application follows suit, accentuating her lash volume. Employing eyeliner beneath her eyes becomes pivotal for achieving a desired elongated look. Jihyo states that this step is crucial to achieve an elongated eye appearance.
Eyes adorned, she proceeds to shape her eyebrows using a brow brush and a pencil, opting for a lighter shade to harmonize with her naturally darker eyebrows. Her fondness for blush shines through, even on occasions when eye makeup is minimal. Skillfully placed on the upper regions of her cheekbones, the blush imparts a vibrant and animated aura.
Seamlessly transitioning, she employs a foundation cushion again to maintain a natural look. A masterful touch of contouring ensues, while Jihyo notes the contrasting styles between American and Korean makeup. The former is marked by meticulous detailing, while the latter leans towards a charmingly cute aesthetic.
Her makeup journey concludes with the reapplication of foundation cushion, complemented by lipstick and lip balm to nurture her lips' appearance and moisture. Given her frequent use of hair dye, she extends her care to her locks, applying hair essence prior to stepping out to ensure their well-being.
Check out Jihyo's recent hit track Killin' Me Good here-
Stay updated with the latest Hallyu news on: Instagram, YouTube, Twitter, Facebook and Snapchat
ALSO READ: Poll: BTS' Jungkook with Seven to TWICE's Jihyo's ZONE; Which K-pop Idol dominated August 2023?

Highlights of the Month
Star Thalapathy Vijay
Born:
22 Jun 1974 (age 49 years), Madras, Tamil Nadu, India
Latest Movies:
Leo (2023)
NET Worth: ~ 53.78 MN USD (RS 445 cr)
Over the last 5 years, Thalapathy Vijay has established himself as the biggest superstar in the modern era from the Tamil Film Industry. His films have attained the status of being 'critic-proof' as his star power is enough to set the cash registers ringing. October was no different, as his collaboration with Loke...
Read more
Movie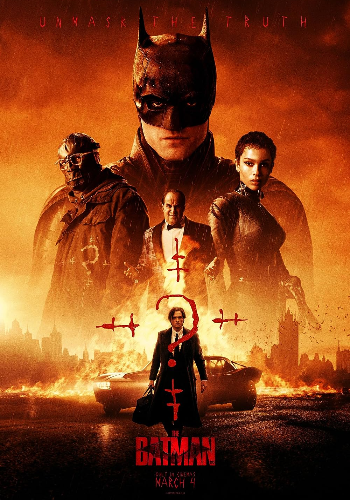 The Batman
Action, Drama, Crime
Cast:
Zoe Kravitz, Jeffrey Wright, Zoe Kravitz
BOX OFFICE Collection: ₹ 77 cr.
Robert Pattinson, who played the role of Batman, in the 2022 movie. The Batman once landed up leaving fans upset. The actor joked about not working out on his physique for his role and left fans enraged. Despite all the love he got for being cast, he also faced a massive negative backlash after one particular joke he made. Ba...
Read more
---