10 Stylish Wrist Watches to Snag from Amazon's Great Republic Day Sale '23
Add these wristwatches to the wishlist today from Amazon's Great Republic Day Sale '23 to spruce up your wardrobe with the hint of a fail-proof timeless style.
Updated on Jan 19, 2023 | 01:20 PM IST | 131.9K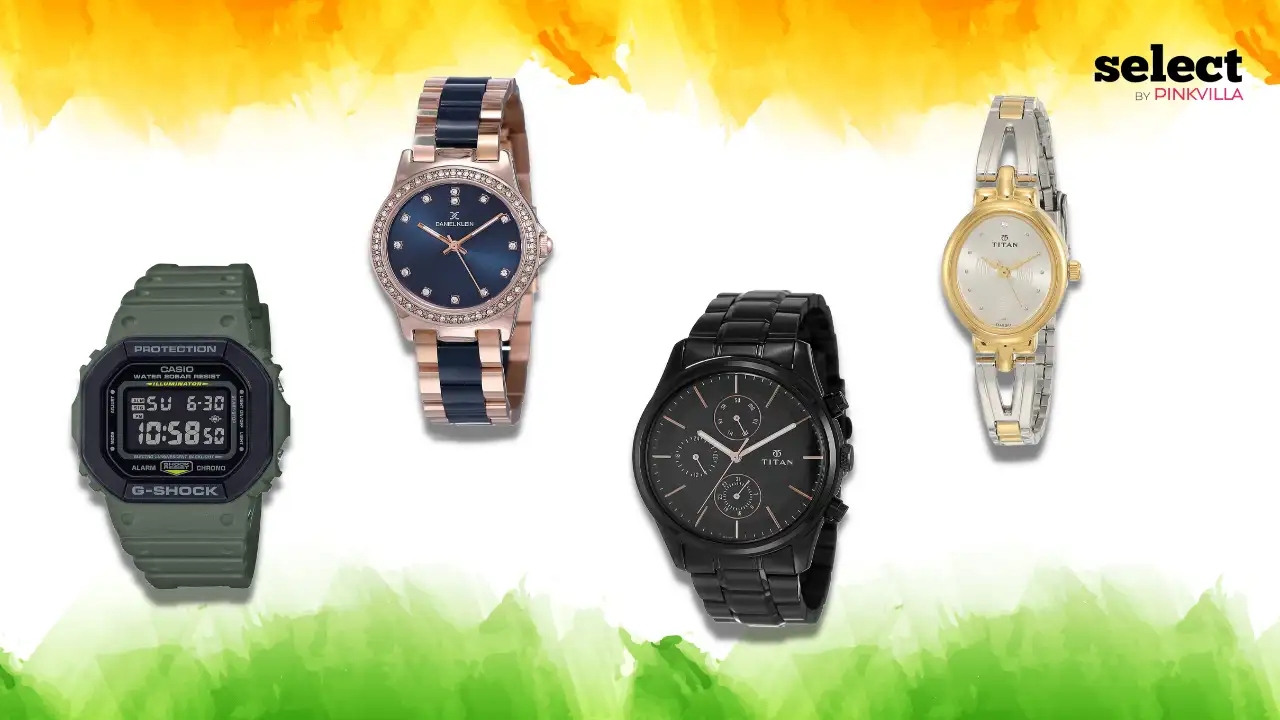 The products curated for this article are independently chosen by the editorial team. If you make a purchase through the
links
mentioned below, we may receive a commission. Check out our
product research & curation process
No matter how we undermine the usage of watches in today's world, it is one of the timeless accessories that will never go out of style. Amazon's Great Republic Day Sale 2023 brings a lot of options this time to add an edge to your outfits by accessorizing them in the right way. Grab this opportunity to load up your wishlist before the great sale festival starts and snatch 'em during the event without thinking twice. Take a look at the products below—
10 Wrist Watches to Spice up Your Outfits
1. Fossil Gwen Analogue Women's Watch
Add this Fossil Gwen Analogue watch to your attire, and be ready to get flattering compliments! The fail-proof rose gold watch comes with stainless steel bracelet to adorn your wrist. It has a 2-pusher foldover clasp closure that lets you wear it without anybody's help. The crystal face has a date window and rose gold dial ornamented with embellishments. Don't miss this chance to grab this fashion piece at amazing discounts in the upcoming Amazon sale!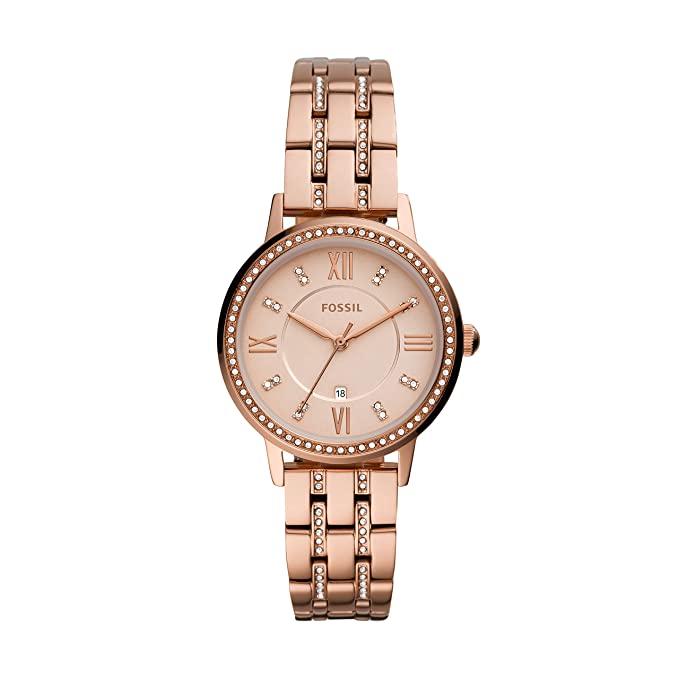 ( as of 14/1/2023 3:00 IST)
2. Casio Enticer Analog Blue Dial Men's Watch
Say hello to elegant fashion by getting your hands on this Casio Enticer Analog Men's Watch from Amazon's Great Republic Day Sale! The watch comes in a blue dial color in a round shape to add an edge to your style. The stainless steel body with a fold-over clasp is sturdy enough to secure the dial to your wrist. Furthermore, it can withstand up to 50 meters of water depth to let you wear it even when you go for a swimming session.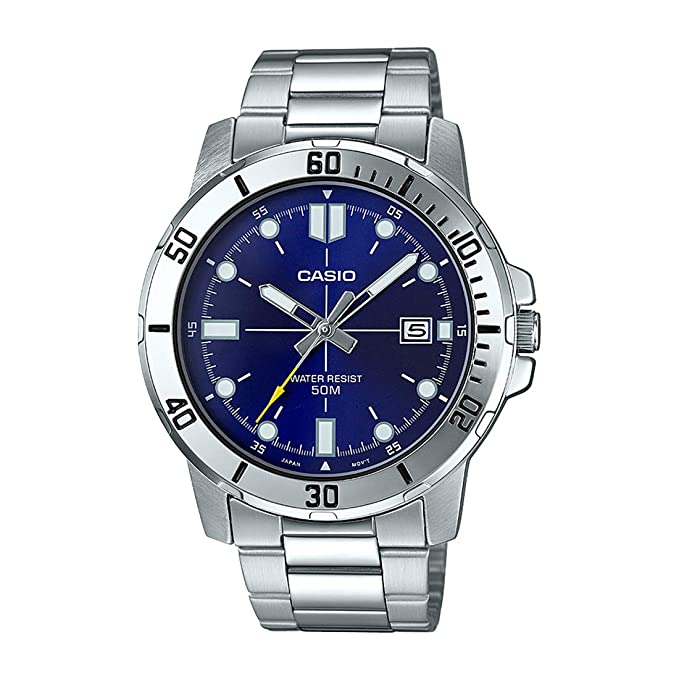 ( as of 14/1/2023 3:00 IST)
3. Daniel Klein Analog Blue Dial Women's Watch
This blue analog watch from Daniel Klein is surely one of the most beautiful watches you will come across! The metal watch is adorned with clear white stones along the circumference to add an edge to the piece. The watch is secured with the push button clasp which clings to the unique golden-blue colored steel strap for added safety. Furthermore, it can resist water up to 30 meters which makes it a great weatherproof accessory.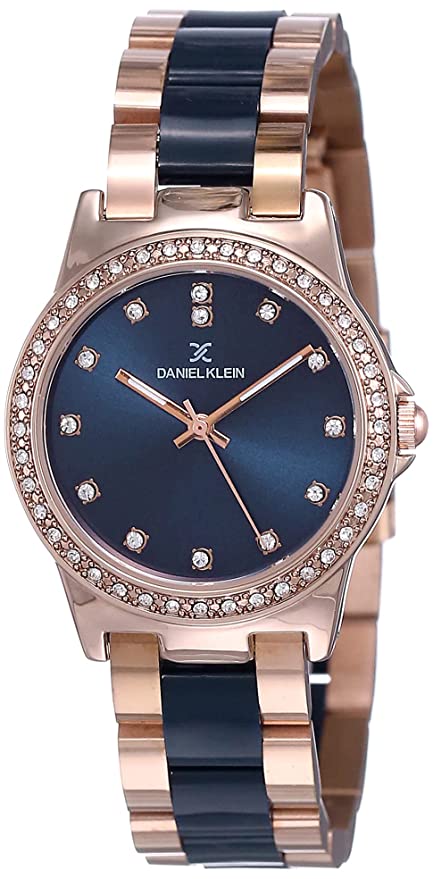 ( as of 14/1/2023 3:00 IST)
4. Titan Karishma Revive Analog Silver Dial Women's Watch
Titan Karishma Revive range is for someone who likes minimalistic style with an elegant touch. The analog watch features a silver dial with an oval-shaped contemporary look. The metal watch is best for daily use and can be easily worn by office-goers. With a 24 months manufacturing warranty, the watch promises a fashion that you can flaunt for a very long time. Don't wait until the sale starts, wishlist it today!

( as of 14/1/2023 3:00 IST)
Spruce up your casual outfit when you wear this smartwatch that comes with an AMOLED display to with 1.3-inch screen size. The smartwatch lets you monitor your blood pressure, heart rate, and sleep cycle, which makes it a great accessory option for daily wear. With 25+ multisport modes, this watch is a must-have for sports fanatics. The easy-to-use watch comes with Bluetooth connectivity technology and a touch screen for a further smooth experience. Add it to your cart to grab it at amazing offers in the Great Republic day sale!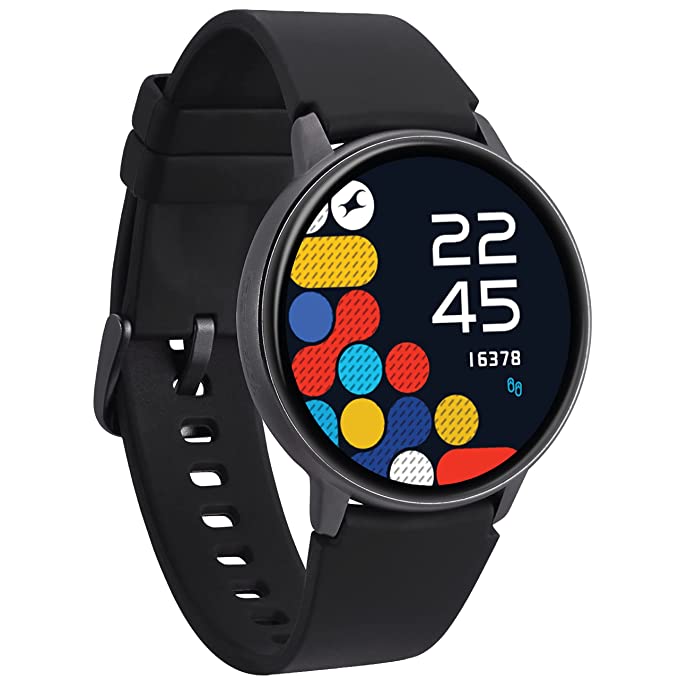 ( as of 14/1/2023 3:00 IST)
6. Titan Neo Iv Analog Black Dial Men's Watch
The sharp look of the analog watch is what keeps everyone hooked to your wrist. The masculine shape, eye-catchy color, and irresistible technology are what make this product an alluring one for your wardrobe. The multifunctional watch comes with mineral glass with a metal black band and black dial to make everything look top-notch and edgy. With a 24 months warranty and water-resistant feature, you can use it without looking back. Add this to your wishlist now!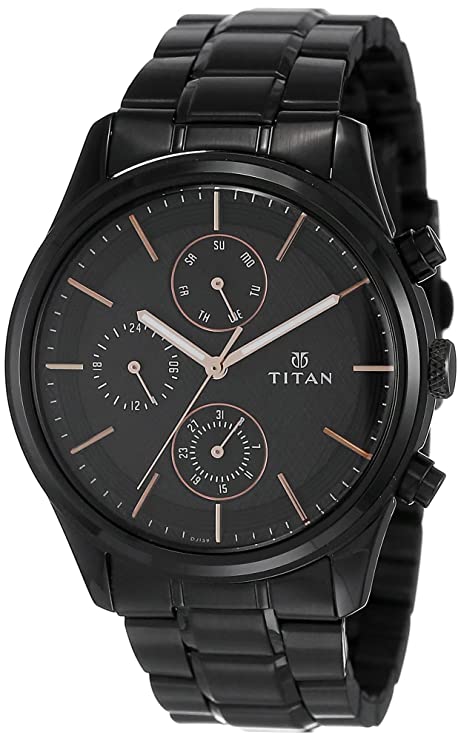 ( as of 14/1/2023 3:00 IST)
7. Casio G-Shock Digital Black Dial Unisex Watch
The Casio G-shock series is a watch that every adventure enthusiast should have in his stash! The uber-stylish unisex watch's band is made up of resin that can withstand any weather while giving you precise information like date, time, and seconds. The digital display of the watch gives a stylish vibe and includes an option for a stopwatch that will be useful for fitness fanatics during their workout sessions. Not to miss, it has a water resistance capacity of up to 200 meters. Wishlist now on Amazon to grab this watch at a steal deal!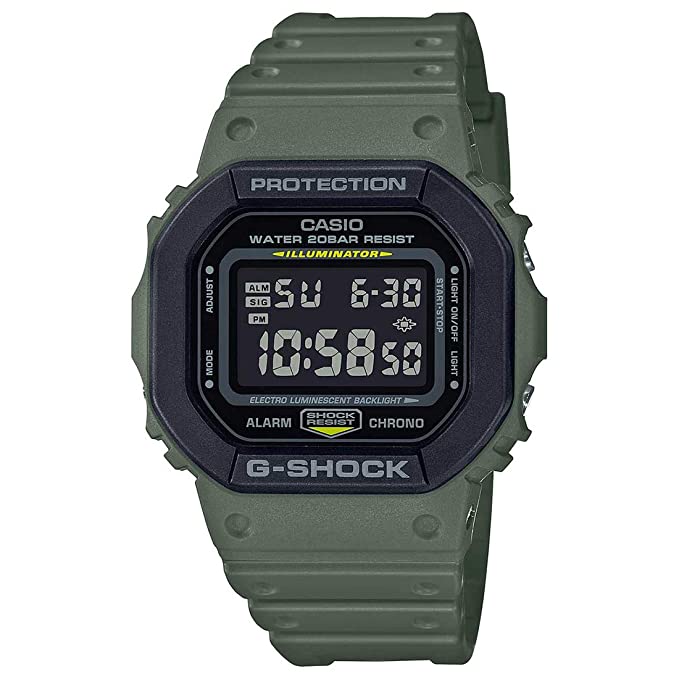 ( as of 14/1/2023 3:00 IST)
Titan's smartwatch allows you to use your devices in the most hassle-free way. With an AMOLED display and 454x454 resolution, the smartwatch gives you a clear picture to monitor your heart rate, sleep, SpO2, etc. Your music playlist is now just one click away right from your wristwatch. You can also control AI voice with this mighty accessory. The dust-resistant device is ideal for daily use and we can ensure it will not disappoint you. Add this to your wishlist now!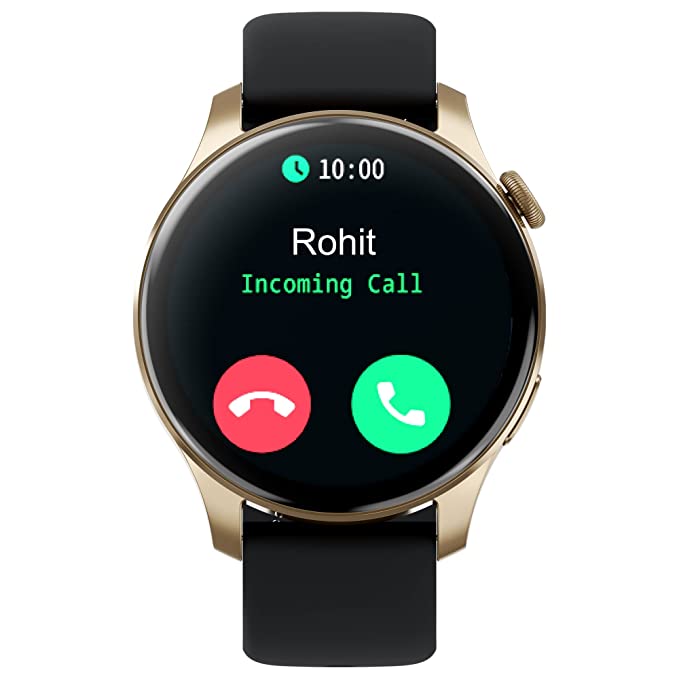 ( as of 14/1/2023 3:00 IST)
9. Fossil Chronograph White Dial Men's Watch
This elegant-looking brown-strapped watch is what you need to stand out at a party, and that too, in a very classy way! Bring out the elegant vibe when you wear this even with the most basic formal suit to woo everyone around you. The watch comes with a stainless steel dial with a unique white colored base that accentuated the black marks on the dial. Also, the water resistance power is a great addition to the feature that cannot be missed!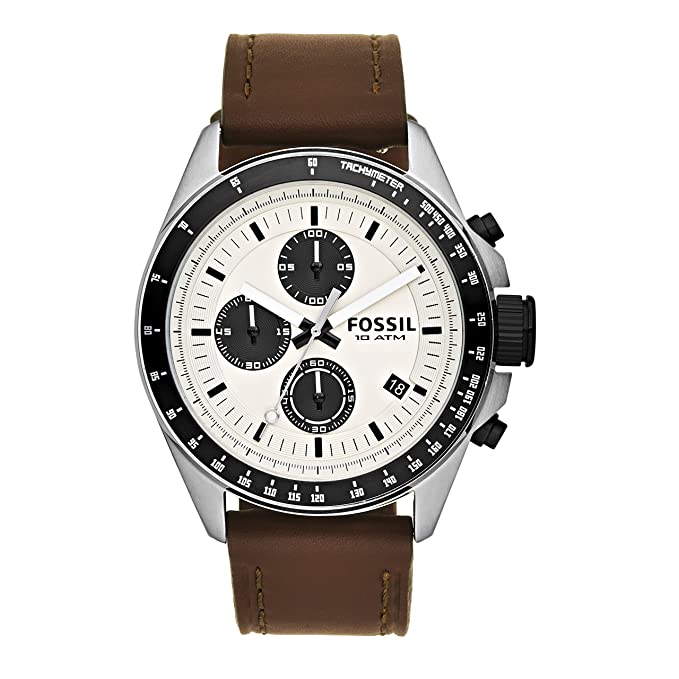 ( as of 14/1/2023 3:00 IST)
10. French Connection Analog Women's Watch
French Connection's Analog watch is best for those who want their fashion note to be elegant and subtle. The watch has a classy appearance with a round dial that is adorned with diamond-like stones in a green base. The leather band has added another dimension to the stainless steel frame. The watch is available in 6 other options to choose from which are equally stylish! Go grab this piece from Amazon's Great Republic Day Sale '23!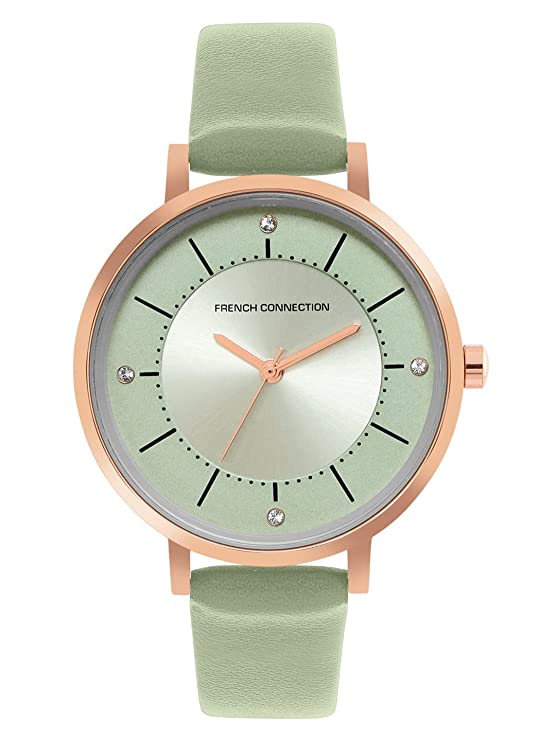 ( as of 14/1/2023 3:00 IST)
We don't get sales like this every day! Amazon's Great Republic Day Sale 2023 offers you some great deals on watches that are more of an investment than a splurge. The watches are downright useful, live up to expectations, and are an excellent addition to your wardrobe!
GTG, need to wishlist my favorite piece!
About The Author
Sayantani is a certified hair and makeup professional turned writer with 2+ years of experience in the same genre. Ap...art from being passionate about imparting knowledge on the things she is enthusiastic about, Sayantani also has a knack for all things creative and aesthetic. When not working, she relies on binge-watching beauty videos and social media surfing for her daily dose of entertainment.
Read more
Top Comments
There are no comments in this article yet. Be first to post one!