102 Father Death Anniversary Quotes: Forever in Our Hearts
On his death anniversary, let's commemorate Dad's extraordinary influence on our lives with these father death anniversary quotes that capture his impact on us.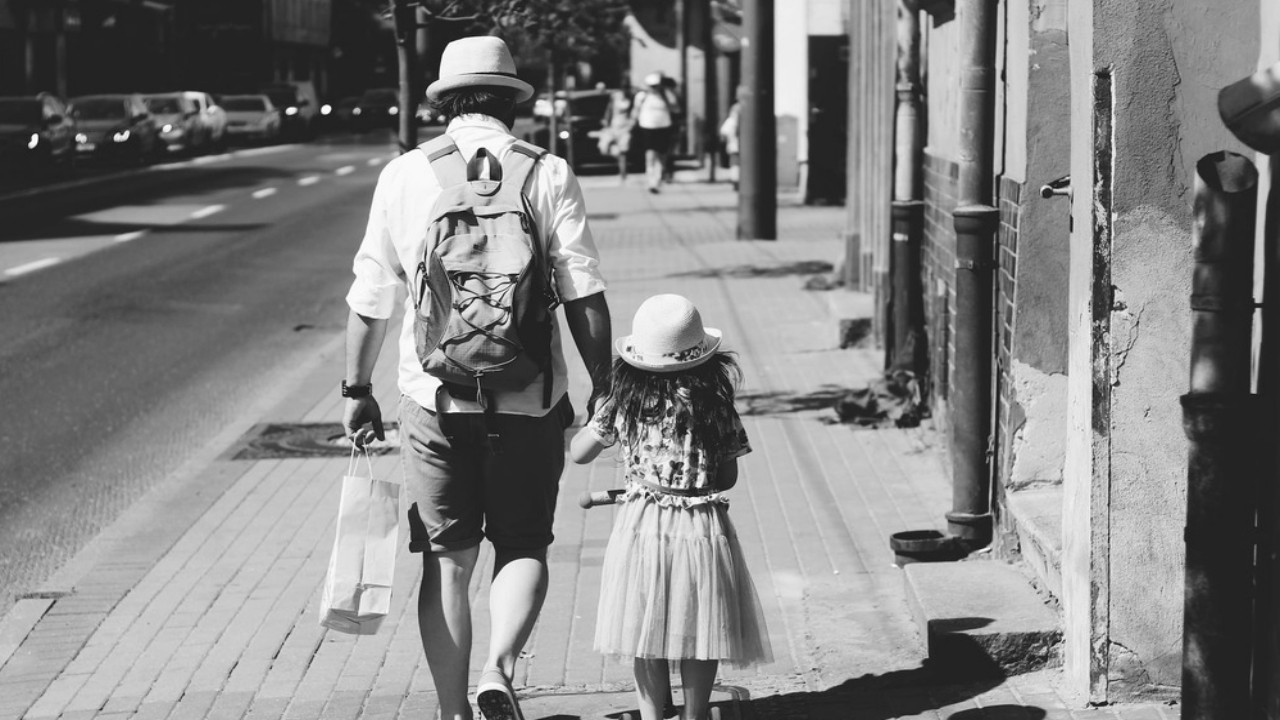 In the tapestry of life, the word "Father" weaves a myriad of emotions - love, respect, care, and the unwavering support that molds us into who we are today. Yet, for those who've felt the void of not having a father by their side, the pain can be indescribable. As the anniversary of his passing approaches, the heartache intensifies, and the longing to feel his presence again tugs at their souls.
On this solemn day, a son or daughter finds solace in the hope that their late father rests in eternal peace. Memories flood their minds, and they are left with an overwhelming sense of emptiness, clinging to moments that were once shared.
Amidst the grief, we offer these heartfelt and emotional father death anniversary quotes, a small tribute to honor their memory and let the tears flow freely, allowing the healing to begin. Though the pain may never fully fade, may these words be a gentle guide to finding strength in the love and cherished moments they hold close to their hearts.
102 Father Death Anniversary Quotes to Celebrate His Loving Memories
Father Death Anniversary Quotes from Daughter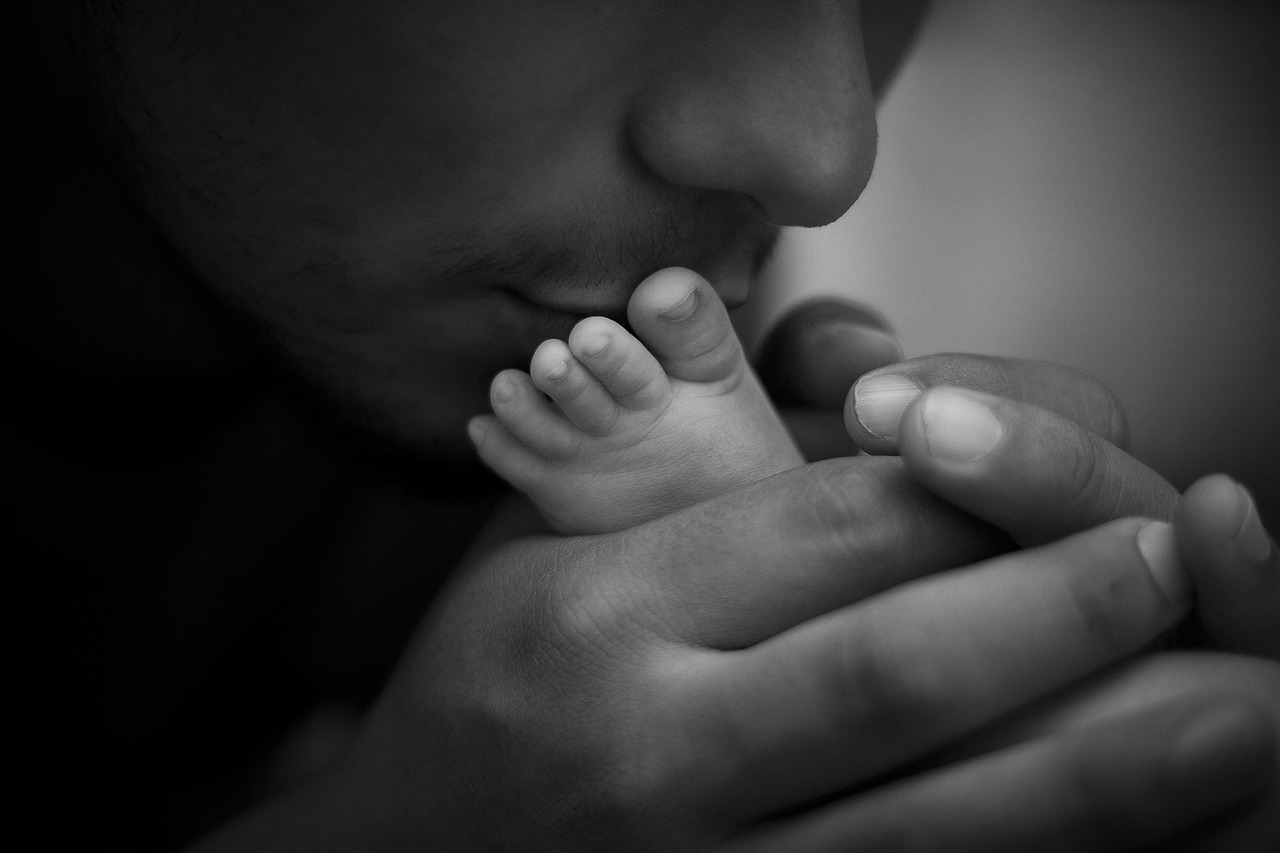 1. "Dad, wherever you are, you are gone but you will never be forgotten."  — Conrad Hall"
2. "No matter how old we are, we still need our dads, and wonder how we'll get by without them."  — Jennifer Williamson"
3. "You see, my father taught me that even our most profound losses are survivable. And that is-it is what we do with that loss-our ability to transform it into a positive event-that is one of my father's greatest lessons."  — Ted Kennedy, Jr.
4. "Ever since I can remember I've always said, 'When I grow up, I want to be just like dad, and as I've gotten older, I've realized that I'm able to carry on in his footsteps and make sure that his legacy continues on forever, in my own way."  — Bindi Irwin
5. "I only hope when I have my own family, that every day I see a little more of my father in me."  — Keith Urban
6. "Let me tell you a secret about a father's love. A secret that my daddy said was just between us. He said daddies don't just love their children every now and then. It's a love without end, amen."  — George Strait
7. "My daddy wasn't one that tried to make no big impressions. Just one heck of a man that worked for what he got. They don't make men like my daddy anymore."  — Loretta Lynn
8. "I met the man I call my dad when I was five years old. He took my mom out to a movie and for once I got to go. A few months later, I remember lying there in bed. I overheard him pop the question, and I prayed that she'd say yes. And then, all of a sudden, oh it seemed so strange to me, how we went from something's missing to a family. Looking back, all I can say about all the things he did for me is, I hope I'm at least half the dad that he didn't have to be."  — Brad Paisley
9. "In every tear shed for a father, there is a memory of love that will never fade."  —  Anonymous
10. "A father's presence may be gone, but his impact remains forever in our hearts."  —  Anonymous
11. "Though you are no longer with us, your guiding hand still leads us through life."  —  Anonymous
12. "A father's love is forever imprinted on his child's heart."  — Jennifer Williamson
13. "The anniversary date of a loved one's death is particularly significant. You will have done something you thought was impossible a few months earlier. You will have survived an entire year without someone who was as important to you as life itself."   — Bob Diets, 
Memory Father Death Anniversary Quotes
14. "A father's love is a beacon, lighting the way for us throughout our lives."  —  Anonymous
15. "A father may be gone, but his love remains a beacon of light in our lives."  —  Anonymous
16. "Though you may not be here in person, your spirit continues to guide us."  —  Anonymous
17. "A great soul serves everyone all the time. A great soul never dies. It brings us together again and again."  — Maya Angelou, 
18. "In your life, you touched so many; in your death, many lives were changed."  — Melinda Jones
19. "Say not in grief 'he is no more' but in thankfulness that he was."  — Hebrew Proverb
20. "Deeply, I know this, that love triumphs over death. My father continues to be loved, and therefore he remains by my side."  — Jennifer Williamson, 
21. "The sands of time will never wash away the love that I have for you. Your sweet memory will remain forever in my heart."  — Louise Hay, Author 
22. "Dad is and always will be my living, breathing superhero."  — Bindi Irwin
23. "My father gave me the greatest gift anyone could ever give another person. He believed in me."  — Jim Valvano
24. "But men who passed paid tribute…It left its mark on me. Its work stands fast."  — Georgia Harkness
25. "Not long enough to walk with this man/who has taught me to be the person I am."  — Kelly Horn
26. "Don't think of him as gone away/his journey's just begun/life holds so many facets/this earth is only one."  — Ellen Brenneman
27. "Remember me when I am gone away/Gone far away into the silent land,"  — Christina Rosetti
28. "A father's influence can never be erased; it lives on in the lessons he taught us."  —  Anonymous
29. "On this day, we remember the man who was not just a father but a true hero."  —  Anonymous
30. "The love of a father is like a compass that never loses its true north."  —  Anonymous
31. "Though you're not here to hold my hand, I still feel your presence guiding me."  —  Anonymous
32. "Time", the Captain said, "is not what you think." He sat down next to Eddie. "Dying? Not the end of everything. We think it is. But what happens on earth is only the beginning"  — Anonymous
1 Year Death Anniversary Quotes for Dad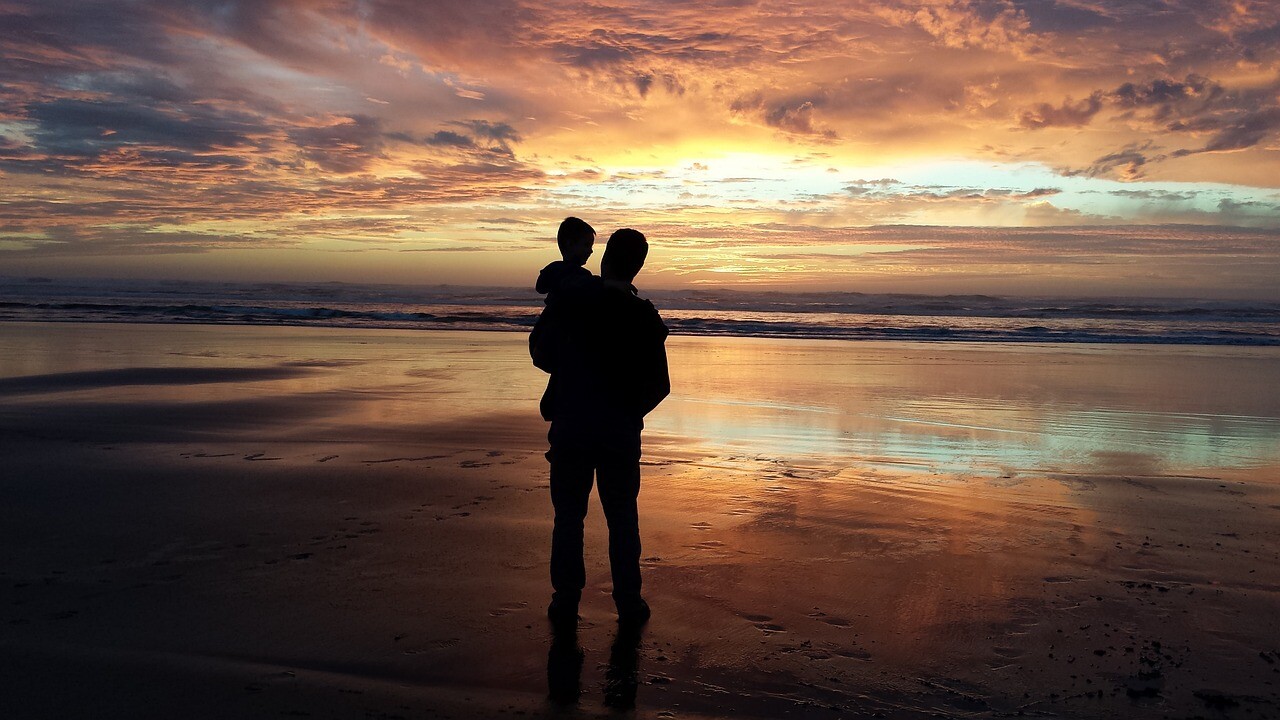 33. "You all have lied/Who told me time would ease me of my pain!"  — Edna St. Vincent Millay
34. "Dad, your guiding hand on my shoulder will remain with me forever."  — Anonymous
35. "The loss of my father will always sting. But now, everything that I do is in honor of him and celebrates his life."  — Adrienne C. Moore
36. "There is no expiration date on the love between a father and his child."  — Jennifer Williamson
37. "My Father didn't tell me how to live; he lived, and let me watch him do it."  — Clarence Budington Kelland
38. "My dad was my best friend and greatest role model. He was an amazing dad, coach, mentor, soldier, husband, and friend."  — Tiger Woods
39. "The loss of my father was the most traumatic event in my life  — I can't forget the pain."  — Frank Lowy
40. "It is not flesh and blood but the heart which makes us fathers and sons."  — Johann Friedrich Von Schiller
41. "A father's love is eternal, forever imprinted in the hearts of his children."  —  Anonymous
42. "On this day, we pay tribute to the man who gave us the gift of life and love."  —  Anonymous
43. "A father's memory is a treasure that time cannot diminish."  —  Anonymous
44. "In the garden of memories, we find solace on this day of remembrance."  —  Anonymous
45. "No matter where I am, your spirit will be beside me. For I know that no matter what, you will always be with me."  — Tram-Tiara T. Von Reichenbach
46. "You will always be in my heart… because in there you're still alive."  — Jamie Cirello
47. "Dad, how ironic is it that I wasted all these years not listening to you. But now that you're not here, I am living life exactly how you told me to. I will always treasure your advice" —  Anonymous
48. "Dad, even though you are not in front of my eyes right now, your picture is saved forever in my heart, and it will remain beautifully framed forever on my heart's wall. I miss you." —  Anonymous
49. "He was a father. That's what a father does. Eases the burdens of those he loves. Saves the ones he loves from painful last images that might endure for a lifetime"  — George Saunders
50. "When you're young, you think your dad is Superman. Then you grow up, and you realize he's just a regular guy who wears a cape"  — Dave Attell
51. "Death leaves a heartache no one can heal, love leaves a memory no one can steal." — Richard Puz
52. "When my father didn't have my hand, he had my back." — Linda Poindexter
53. "If there ever comes a day when we can't be together, keep me in your heart. I'll stay there forever."  — Winnie the Pooh
54. "May each tear and each fond memory be a note of love rising to meet you."  — Jennifer Williamson
55. "When I was little I bragged about my firefighting father: my father would go to heaven because if he went to hell he would put out all the fires."  — Jodi Picoult
56. "To lose your father is to lose the one whose guidance and help you seek, who supports you like a tree trunk supports its branches." — Yann Martel
Quotes for Death Anniversary of Father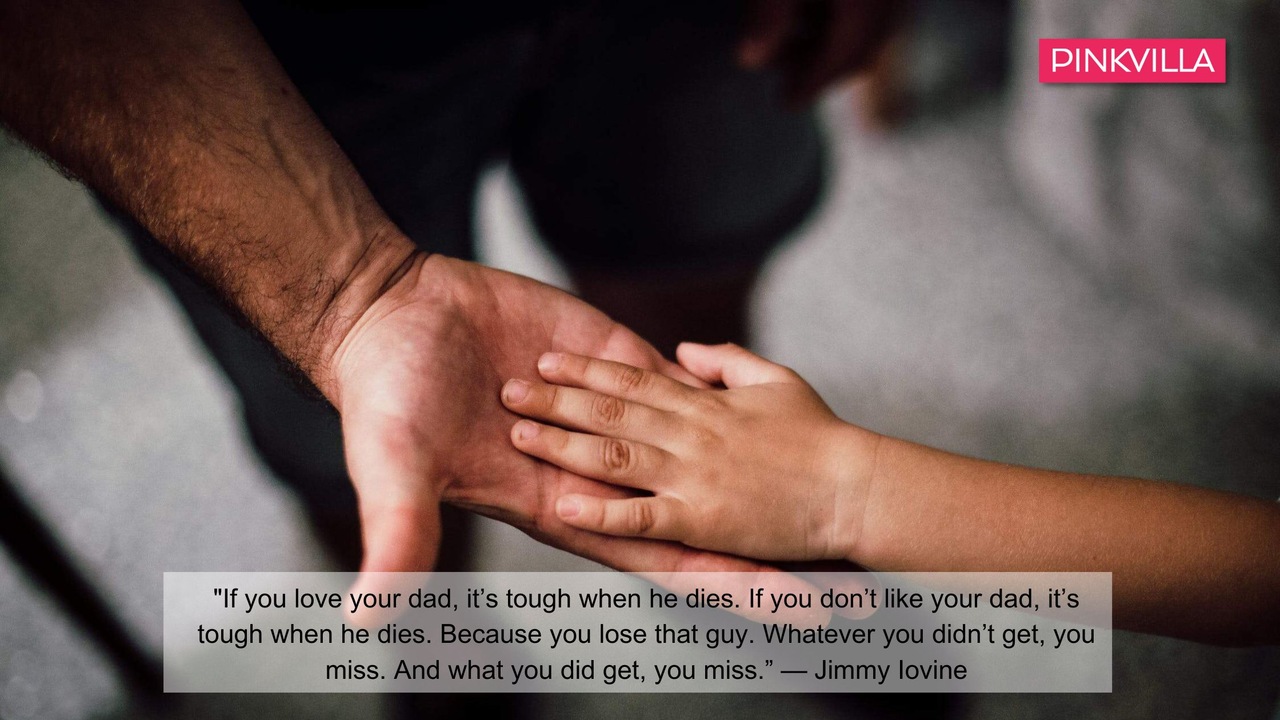 57. "If you love your dad, it's tough when he dies. If you don't like your dad, it's tough when he dies. Because you lose that guy. Whatever you didn't get, you miss. And what you did get, you miss." — Jimmy Iovine
58. "Have you ever lost someone you love and wanted one more conversation, one more chance to make up for the time when you thought they would be here forever? If so, then you know you can go your whole life collecting days, and none will outweigh the one you wish you had back." — Mitch Albom
59. "His death brings a new experience to my life  — that of a wound that will not heal." — Ernst Jünger
60.  "What we have once enjoyed we can never lose. All that we love deeply becomes a part of us." — Helen Keller
61.  "I believe that what we become depends on what our fathers teach us at odd moments when they aren't trying to teach us. We are formed by little scraps of wisdom." — Umberto Eco
62. "This is what you remember of the people you love when they're gone—the ways they knew you that no one else did—even you. In that way, their passing is a death of a piece of yourself." — Jeff Zentner
63.  "Let me tell you, he is the hole in my heart. His loss is my scar. But let me tell you something, his memory drives me forward every single day of my life." — Michelle Obama
64. "You will lose someone you can't live without, and your heart will be badly broken, and the bad news is that you never completely get over the loss of your beloved. But this is also the good news. They live forever in your broken heart that doesn't seal back up. And you come through. It's like having a broken leg that never heals perfectly—that still hurts when the weather gets cold, but you learn to dance with the limp." —  Anne Lamott
65. "Dad, your presence is missed every day, but on this anniversary of your passing, we feel your love and guiding light shining upon us." — Anonymous
66. "A father's legacy lives on through the love he shared with those he cherished."  —  Anonymous
67. "In the tapestry of life, a father's love is a thread that weaves us together."  —  Anonymous
68.  "Death ends a life, not a relationship." — Mitch Albom
69.  "To know you'll never see your father again is to realize one of life's greatest pains." — Saim .A. Cheeda
70. "My daddy was my hero—he was always there for me when I needed him." — Bindi Irwin
71. "Love doesn't die with death. Love is like liquid; when it pours out, it seeps into others' lives. Love changes form and shape. Love gets into everything. Death doesn't conquer all; love does. Love wins every single time. Love wins by lasting through death. Love wins by loving more, loving again, loving without fear." — Kate O'Neill
72. "Although you're no longer with us, Dad, your legacy of love and wisdom lives on in our hearts forever." — Anonymous
73. "Though you may be gone, the love you gave continues to sustain us."  —  Anonymous
Late Father Death Anniversary Quotes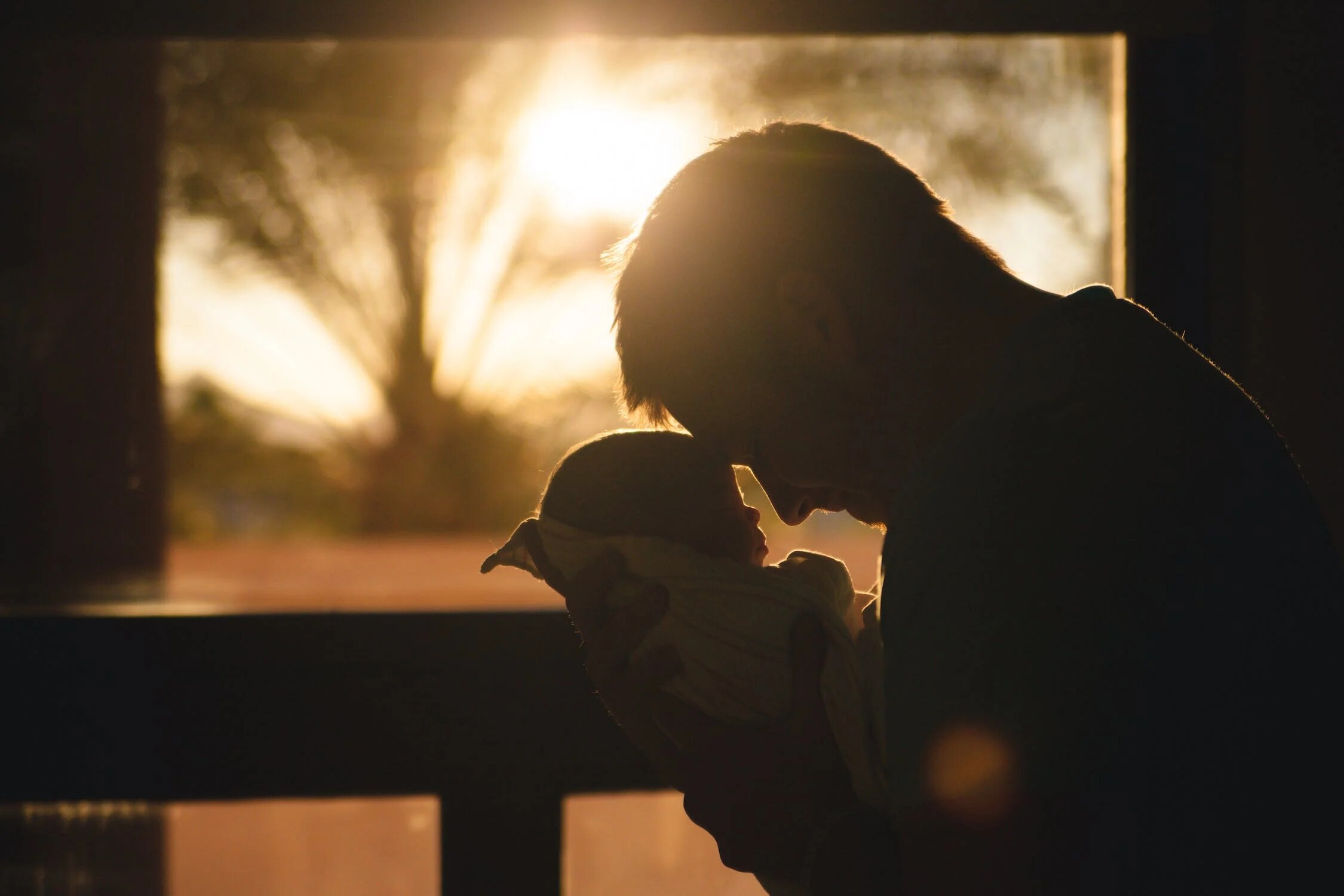 74. "This is the price you pay for having a great father. You get the wonder, the joy, the tender moments  — and you get the tears at the end, too." — Harlan Coben
75. "They live in your mind, the way they always lived inside you. You keep their light alive. If you remember them well enough, they can still guide you, like the shine of long-extinguished stars could guide ships in unfamiliar waters." — Matt Haig
76. "Deep grief sometimes is almost like a specific location, a coordinate on a map of time. When you are standing in that forest of sorrow, you cannot imagine that you could ever find your way to a better place. But if someone can assure you that they themselves have stood in that same place, and now have moved on, sometimes this will bring hope." — Elizabeth Gilbert
77. "In the garden of remembrance, we find comfort on this day of loss."  —  Anonymous
78. "A father's love is a melody that lingers on in the hearts of his children."  —  Anonymous
79. "Though you may have left this world, your love is a guiding star above."  —  Anonymous
80. "A father's impact echoes through generations, shaping the future he won't see."  —  Anonymous
81.  "I am not ashamed to say that no man I ever met was my father's equal, and I never loved any other man as much." — Hedy Lamar
Quotes About Father Death Anniversary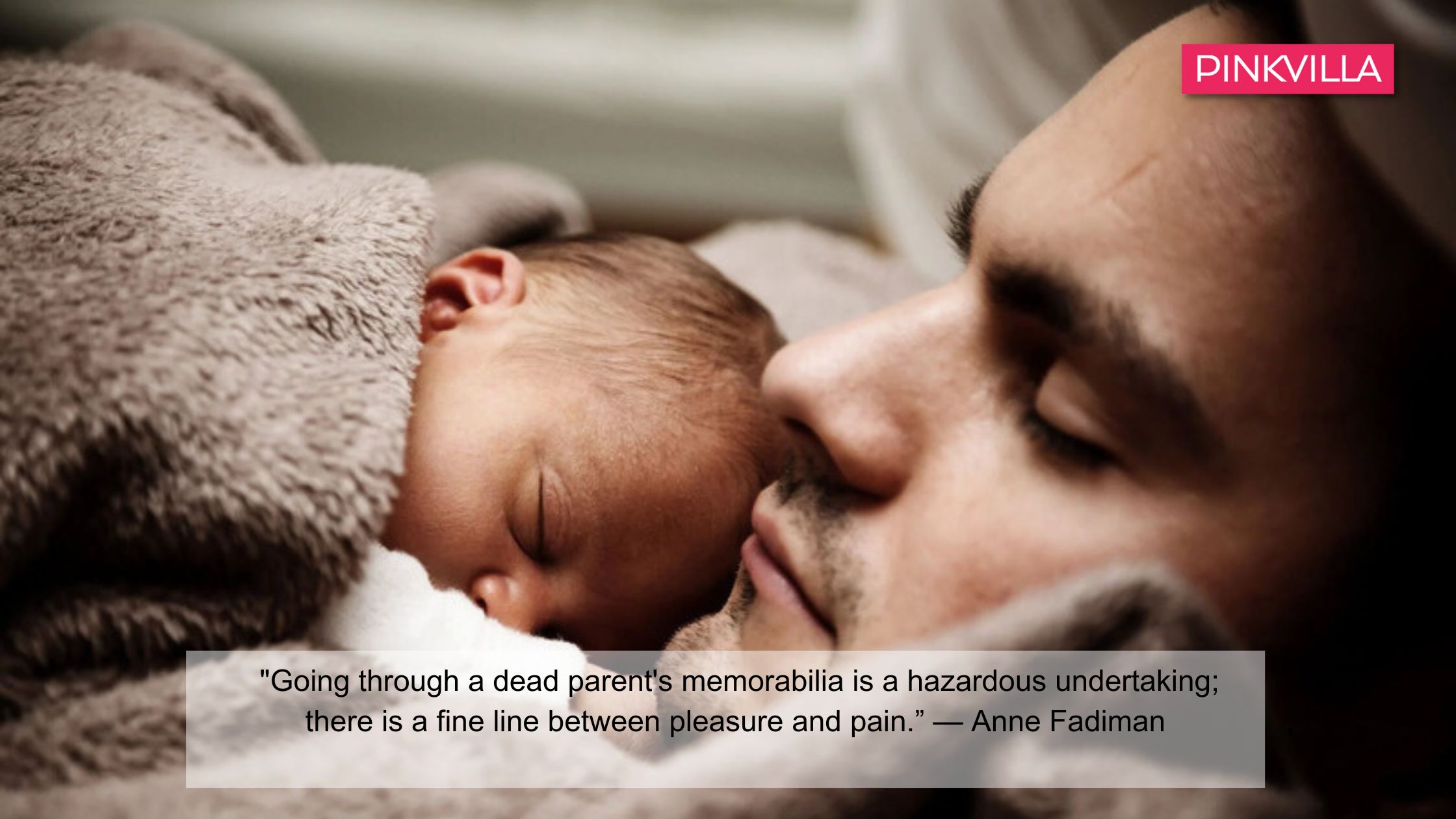 82. "Going through a dead parent's memorabilia is a hazardous undertaking; there is a fine line between pleasure and pain." — Anne Fadiman
83. "My father was always there for me when I lost. But, then, I never really lost when my father was there." — Laurie Beth Jones
84.  "Those we love don't go away, they sit beside us every day." — Liane Moriarty
85. "Everyone grieves in different ways. For some, it could take longer or shorter. I do know it never disappears. An ember still smolders inside me. Most days, I don't notice it, but, out of the blue, it'll flare to life." — Maria V. Snyder
86. "Though you may not be here, your love remains etched in our hearts."  —  Anonymous
87. "In the gallery of memories, a father's love hangs as a masterpiece."  —  Anonymous
88. "On this solemn day, we honor the memory of a remarkable father whose love and kindness knew no bounds." — Anonymous
89. "So it's true, when all is said and done, grief is the price we pay for love." — E.A. Bucchianeri
90. "I will not say: do not weep; for not all tears are an evil." — J.R.R. Tolkien
91. "For the rest of my life, whenever I fall down, I get back up. Whenever I am hurt, I drive on. Whenever I am brought low, I rise. That is not because I am virtuous, strong, resilient, it is simply because [my father] was." — Meghan McCain
92. "That's the thing when your parents die, you feel like instead of going into every fight with backup, you are going into every fight alone." — Mitch Albom
93.  "It doesn't matter who my father was; it matters who I remember he was." — Anne Sexton
94. "The death of any loved parent is an incalculable lasting blow. Because no one ever loves you again like that." — Brena Ueland
95. "It hurts when they're gone. And it doesn't matter if it's slow or fast, whether it's a long drawn-out disease or an unexpected accident. When they're gone the world turns upside down and you're left holding on, trying not to fall off." — Walter Mosley
96.  "Of course, losing my father was traumatic. I was an only child. But from the time my father died, my general theme in life has been to turn adversity into opportunity." — Thomas G. Stemberg
97.  "Mostly it is loss which teaches us about the worth of things." — Arthur Schopenhauer
98.  "Many people long for a father's love. I had it. I have it still." — Jennifer Grant
99. "Your presence may be gone, but the memories we shared will never fade."  —  Anonymous
100. "A father's love is a gift that time cannot steal nor death erase."  —  Anonymous
101. "On this day, we remember the man who taught us the value of love and sacrifice."  —  Anonymous
102. "A father's love is woven into the fabric of our lives, forever binding us together."  —  Anonymous
Conclusion
Remember your dad with these father's death anniversary quotes that touch your heart. Share a heartfelt social media post using these and pay a perfect tribute to celebrate the life of your beloved dad. Handpick as many quotes as you wish to grace this day of profound remembrance for the significant figure in your life. Complement these quotes with a poignant poem, creating a touching memorial dedicated to the cherished memories of your dad. 
ALSO READ: 85 "Miss You Dad" Quotes to Remember Your Beloved Father

---