Analysing Indian Box Office: Decluttering of movie releases post COVID-19 gives big films a long and open run
Post-Covid box office scenario has resulted in big films get a long and uninterrupted theatrical run.
Published on Mar 14, 2023 | 06:35 PM IST | 77.2K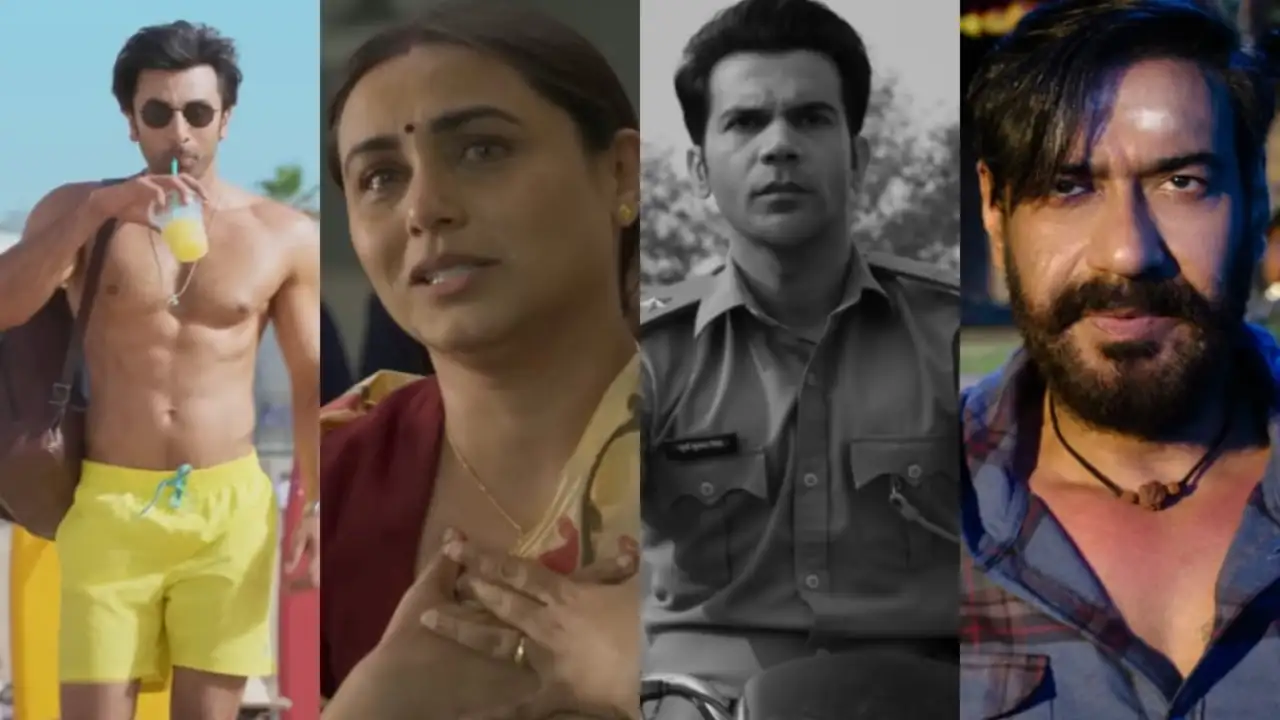 There used to be a time in Indian cinema history when no ticketing week would go without notable film releases. Films clashing with one another was quite a norm, even if it was on a non-holiday Friday. There was a growing appetite to watch films on the big screen and community experience was something that was endorsed by many. Even until a few years, there used to be notable releases almost every week, creating healthy competition within the industry, apart from coaxing filmmakers to better their craft and get the love from audiences. 
The Consumption Pattern Of Theatre-Going Audience Has Changed Post Covid-19
Since Coronavirus that hit us in March 2020, a lot has changed with respect to the consumption of movies. The change has been radical and many filmmakers have had to face the wrath of the changing tides with outright theatrical rejections of their movies. Many big films have failed to pull in audiences on the first day and it is alarming because the same kind of films did have an audience atleast initially if not in the long run. Also, the word of mouth spreads like fire, making no pre-release estimation good enough. In short, the post-pandemic box office cimate has changed all dynamics.
Most Films Are Able To Get An Open Box Office Run Due To The Changed Consumption Pattern Of Audiences
Most films are able to get an open run of two weeks or even more. The small films or films targetting just a small section of the audience are no longer a threat that they used to be pre-pandemic. Most of these films are preferred to be watched digitally, whenever they release because they don't generally warrant a theatre-viewing. 
Films Holding Limited Appeal Are Preferred To Be Watched Later On Digital
If we take the case of film releases this year, Pathaan got a 3 week open run, Selfiee got a 2 week open run, Tu Jhoothi Main Makkaar is getting 3 open weeks, Bholaa will get 3 weeks and Kisi Ka Bhai Kisi Ki Jaan will get over 2 weeks as well. It's not to say that no films release every subsequent week. It is just that they are no threat, to the point that they will eat into the business of the relatively bigger or more hyped film. The decluttering process that many producers have talked about previously, is now happening. What the digital boom has done is that it has taken away a good chunk of audiences that preferred watching art-house films, films having limited appeal and films not having a big starcast, in theatres. During the Covid-19 outbreak, many of these films directly released digitally but the digital platforms too want these films to release in theatres first, now, so that they can acquire those films at lower costs. There definitely are exceptions but they are too few, mostly from the platforms that also are partners in the film. 
Audiences Are Searching For The WOW-Factor In Movies That They Are Likely To Watch In Theatres
The audience verdict is loud and clear. Films need to have that 'Wow' factor and there should be some scale to back it so that it gives the audiences a bang for their buck. With exposure to content from world over, it is not as easy to please the audiences as it once was. Upon that, the surging ticket rates surely make audiences more critical abt the movies that they watch, because it is a significant amount of money.
Which kind of movies do you prefer to watch in theatres and which is the next film that you are likely to purchase tickets for?
ALSO READ: Ranbir Kapoor and Shraddha Kapoor led Tu Jhoothi Main Makkaar enters the Rs 100 crore club worldwide in 6 days
About The Author
A journalist who is perennially hungry for entertainment. Loves tracking and analyzing box office collections of movi...es. Also enjoys studying the functioning of different economic bodies associated with the film industry.
Read more
Top Comments
There are no comments in this article yet. Be first to post one!