BTS' Busan concert behind-the-scenes highlights: Septet promises 20 more years to ARMY
BIGHIT MUSIC released the official sneak-peek into their preparation for BTS' last concert and we loved every minute of it. Read ahead to know more.
Published on Jan 23, 2023 | 01:45 PM IST | 736.3K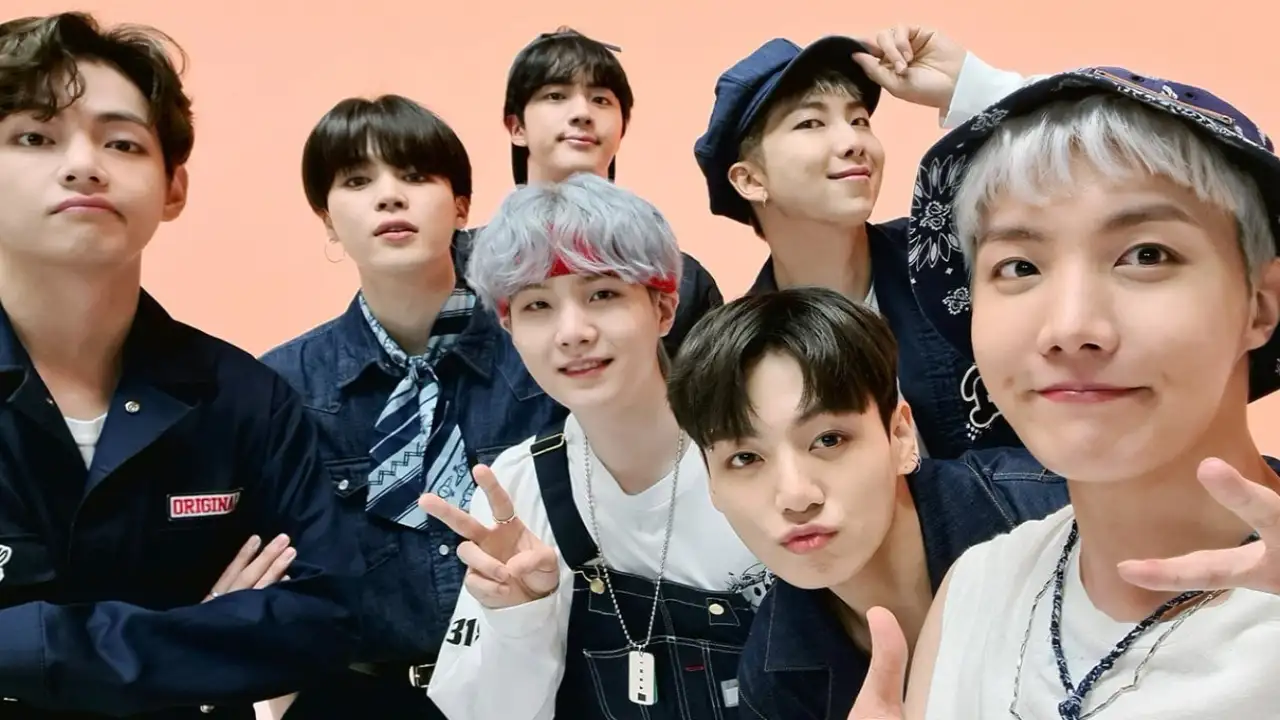 On January 23, BIGHIT MUSIC released the behind-the-scenes video for BTS' Busan concert and seeing them working so hard for ARMYs got us emotional! The video began with them going through Run BTS choreography, which had been the best highlight of the concert itself. As they go through the hard choreography, one could see that even after so many years, they maintain the dedication to their craft with the time and patience they take to perfect every aspect of their performance. 
The choreography session:
From Run BTS to Butter to Zero O'Clock and Mic Drop, they practiced everything and laughed at their mistakes or just enjoyed their time together. One could see just how talented they are as they work hard to give a flawless performance to their fans. As they reached the venue and did their run throughs, one could also see why J-Hope is called the dance leader- he keeps his eye on everyone and makes sure nobody is out of line. 
One can see that they were to see ARMY one last time as a group before they went on their break and tried even harder to give them a great experience. They teared up hearing ARMYs sing their songs, do special things for them and singing 'Happy Birthday' to Jimin who celebrated his birthday a few days prior to the concert. During the individual comment time, each member expressed how much they missed performing for them and how much they love ARMYs. SUGA said that he wants to be there for them for another 20 or 30 years- implying they are going to be around for a long time. 
The video also showed Jin talking about his solo debut, which was a surprise for ARMYs at the time. Once the concert was over, the members talked about how they were sad that it was a one day concert and Jungkook specifically said that it felt like they were doing something halfway and stopping- it felt incomplete to him, which made him sad. J-Hope said that as long as ARMYs loved their performance, he would consider it a job well done. They had many worries as some things that they had planned out could not follow through due to security reasons but seeing their fans dancing and singing along made all those worries melt away! 
On January 21, BTS released their Lunar New Year Greeting video. The released video shows members of BTS wearing hanbok and giving New Year's greetings. The image of Jin, who enlisted in December of last year, also drew attention. RM said, "Finally, the New Year's Day has come," and Jin sang "New Year's Day" with the members, saying, "This song is indispensable when it comes to New Year's Day." Next, RM said, "Everyone, please eat a lot of rice cake soup like it's New Year's Day." V laughed by shouting "Yutnori". In addition, RM said, "I'm filming this video hoping that I will change my age from this year." J-Hope said, "It's also a time to meet family after a long time. I hope it will be a meaningful time." Jimin greeted, "For today, put down your worries and eat delicious food and have a comfortable day." SUGA added, "Eat a lot."
When asked if he would spend the Lunar New Year holidays with his family, J-Hope replied, "I don't have any plans, so I guess I'll have to go." Jimin asked Jin, "How is it there?" Jin jokes, "My comrades are making rice cake soup, and it's so delicious." Jungkook greeted, "I hope you make many good memories and have a happy time," and finally, BTS shouted "Happy New Year" together, creating a sense of warmth.
On January 20, Jimin attended the 2023-2024 Fall/Winter Dior Men's Fashion Show as his first official activity as a Dior Global Ambassador. Thousands of fans and reporters chanting Jimin's name filled the Concord Square and its surroundings in Paris, creating an all-time sensational spectacle. In particular, the movie-like scene of Jimin, the icon and face representing Dior, cutting through the huge crowd and heading to the venue, excites social media as well as the scene, and Jimin's overwhelming popularity and influence are unanimous. Also, despite the news that taking pictures was unusually restricted due to the crowds and concentrated spotlights on Jimin from both inside and outside, world-famous football star David Beckham posted a photo with Jimin. Uploaded on his IG and followed BTS's official Instagram, drawing attention as if he were a fanboy.
Jimin showed off a beige tone styling with a modern sensibility that enhances the mysterious visuals of the day, and in particular, showed off his majesty as a global ambassador with an elegant and dignified attitude befitting the reputation of a luxury brand. This is the part that convinces us why Dior chose Jimin following the world-wide ripple power beyond imagination.
ALSO READ: The Glory Part 2: Song Hye Kyo narrates her last letter to Im Ji Yeon in the harrowing teaser
Stay updated with the latest Hallyu news on: Instagram, YouTube, Twitter, Facebook and Snapchat
What did you think of the video? Let us know in the comments below.
About The Author
A BMM graduate, Anoushka has been writing professionally for over 2 years. K-Pop and K-Dramas consume her day and she... enjoys writing articles about it. So far, she has written close to 3000 articles. She loves films, music, art, and food! She spends most of her time either discovering a new film or burying her nose in a gripping novel.
Read more
Top Comments
There are no comments in this article yet. Be first to post one!