The Glory Part 2: Song Hye Kyo narrates her last letter to Im Ji Yeon in the harrowing teaser
Netflix released the first teaser for The Glory Part 2 starring Song Hye Kyo, Lee Do Hyun, Im Ji Yeon, Park Sung Hoon, Jung Sung Il and more.
Published on Jan 23, 2023 | 11:54 AM IST | 344.4K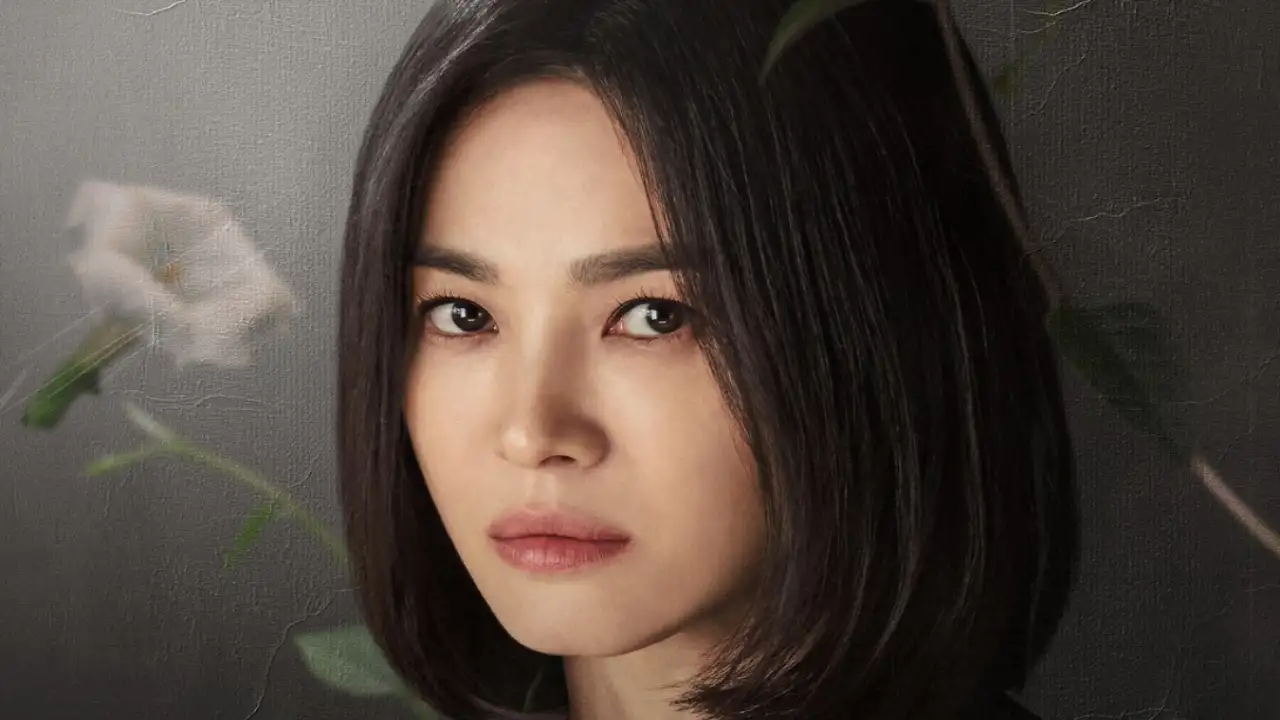 On January 23rd, Netflix's official social media handles released the official teaser for 'The Glory Part 2'. The trailer began in part 1 in the form of a letter written by Moon Dong Eun (Song Hye Kyo) to Park Yeon Jin (Im Ji Yeon). Next, the scene where Moon Dong Eun screams at someone, "Don't laugh like that!", the scene where Joo Yeo Jung (Lee Do Hyun) is caught by people, the scene where Ha Do Yeong (Jung Sung Il) is shocked by something and gets angry with Park Yeon Jin, Kang Hyeon Nam (Yeom Hye Ran) was locked up in a police detention center, raising expectations. Finally, Moon Dong Eun said, "This is my last letter. Yeon Jin ah," and an article came out saying that it would be released on March 10th. 
The Glory Part 2:
Moon Dong Eun said, "Dear Yeon Jin. I thought of you every day, Yeon Jin. Where should I meet you again? When I meet you again, I forget your name and your face, who are you? Please don't even remember you." Then, "All the feet that walked side by side with the feet that took the lead in the suffering of others. The mouth that laughed loudly at the misfortune of others, and all the mouths that kissed. The eyes that were somber, all the eyes that met kindly. The hands that mocked and ruined, and all the hands that held hands. . And your soul that rejoiced in every moment. I plan to go there, Yeonjin-ah."  
Then she left a message, "I hope you still miss my dance, Yeon Jin. Of course, it will be a crazy sword dance. My Yeon Jin, who wanted to kill me. This is my last letter."  Season 2 spoilers were also revealed along with Moon Dong Eun's last letter. In the video, you can see the changes of various characters. You can see Lee Sa Ra (played by Kim Hieora) with bleached hair, Joo Yeo Jung (played by Lee Do Hyun) holding a syringe toward Park Yeon Jin, and Park Yeon Jin holding her hairpin and smiling bitterly. In addition, Mun Dong Eun, who is angry at someone by saying "don't laugh like that!", made people look forward to season 2 even more, such as a fire accident and a woman with burns on her arm.  
About the drama:
'The Glory' is a work that depicts the desperate revenge of a woman whose soul was shattered by violence in her childhood and prepared meticulously for her entire life. It is Kim Eun Sook's first revenge drama and a drama that received a lot of critical appreciation. Right after the release of Part 1 (Episodes 1-8) on December 30 last year, the actors' excellent acting, writer Kim Eun Sook's writing skills, and director Ahn Gil Ho's directing all received favorable reviews. It was successful at the box office, ranking second in the weekly TV category and exceeding about 400 million cumulative hours.
What to look forward to the drama:
While Part 2 of Netflix's original content 'The Glory' will be released on March 10, the main character Moon Dong Eun will have a furious revenge play. Accordingly, in Part 2, attention is focused on who will help Dong Eun. Lee So E, who appeared in the Netflix variety show 'Single's Inferno 2', who played Yoon So Hee, a victim of school violence in The Glory. In part 1, Yoon So Hee left a strong impression despite her short acting. Dong Eun sometimes feels guilty for neglecting it. Yoon So Hee in Dong Eun's revenge plan also exists. There is a scene in which Dong Eun tells one of the assailants, Son Myung Oh (playing the role of Kim Gun Woo), that the culprit who killed So Hee is Park Yeon Jin. However, the body of Yoon So Hee, who had not been found by anyone for 18 years, was missing when Dong Eun's helper Joo Yeo Jung (played by Lee Do Hyun) went to her mortuary.
In the middle of the main journey, people are curious about why they checked her corpse, who stole her corpse or whether it wasn't there from the beginning, and in Part 2, Soi Lee is known to appear heavily. Another victim of school violence, Kim Gyeong Ran (played by Ahn So Yo), is a character that many expect to hold another key to the drama. Many netizens speculate that he is the real culprit who killed Son Myeong Oh. Gyeong Ran is a person who became the target of bullying after Dong Eun dropped out.
He is a character who is bullied and still does not understand being with the perpetrators. While working at the perpetrator Jeon Jae Joon's (Park Sung Hoon)'s shop 'Siesta', Gyeong Ran still appears in a scene where he is abused by Yeon Jin. Accordingly, it is speculated that Gyeong Ran is also planning his own revenge in a different way from Dong Eun. On the other hand, there is speculation that Gyeong Ran is Dong Eun's hidden sword dance assistant, as in the line in the play, "Which is stronger between the victims and the perpetrators?" In the drama, there was a scene where Gyeong Ran and Dong Eun met.
Eden Villa's building owner and grandmother (Son Sook), who runs a real estate in Semyung City, is also interested in what she will reveal. Her grandmother, who has a normal visual but an unusual force, takes an interest in Dong Eun in many ways and asks questions, and his lines are especially meaningful. Her grandmother tells Dong Eun about the devil's morning glory, which only smells at night. It is an observation that lines such as 'handle the garbage well' to Dong Eun will also be meaningful. While there is an analysis of whether she is the grandmother of Yoon So Hee, a victim of school violence, expectations are rising as to what the building owner's grandmother will look like.
ALSO READ: TWICE marks new milestones with their latest English track MOONLIGHT SUNRISE on Spotify
Stay updated with the latest Hallyu news on: Instagram, YouTube, Twitter, Facebook and Snapchat
Are you excited for the drama? Let us know in the comments below.
About The Author
A BMM graduate, Anoushka has been writing professionally for over 2 years. K-Pop and K-Dramas consume her day and she... enjoys writing articles about it. So far, she has written close to 3000 articles. She loves films, music, art, and food! She spends most of her time either discovering a new film or burying her nose in a gripping novel.
Read more
Top Comments
There are no comments in this article yet. Be first to post one!