Castaway Diva Ep 7-8 review: Park Eun Bin inches closer to fulfilling her singing dreams
Castaway Diva Park Eun Bin, Chae Jong Hyeop and Cha Hak Yeon kicked off its second half with more tension in the plot as the drama maintains its high viewership ratings.
Updated on Nov 20, 2023 | 06:29 PM IST | 169.7K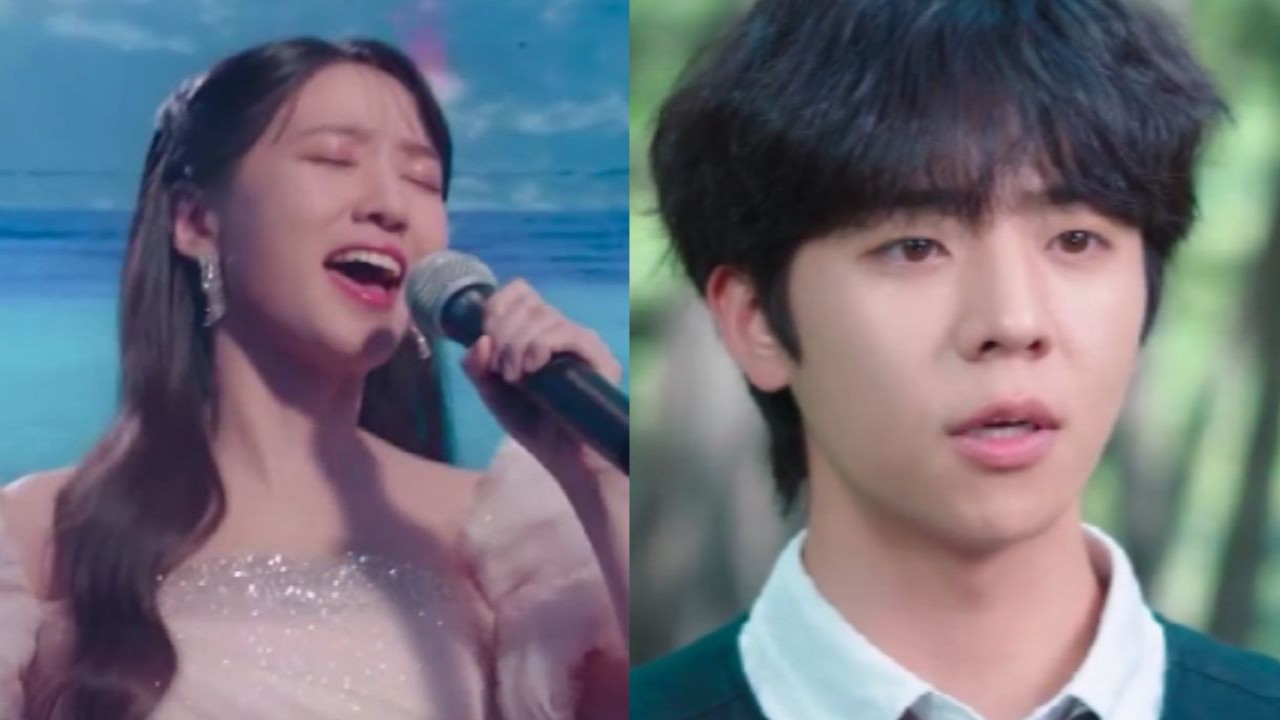 Castaway Diva featuring Park Eun Bin, Chae Jong Hyeo and Cha Hak Yeon is a heartwarming story of a girl who is rescued from a deserted island after 15 years and is determined to fulfil her dreams. The drama started off with decent ratings but by the second episode, the viewership ratings almost doubled and since it has been taking the top spot in its time slot week after week. 
Name: Castaway Diva
Release date: October 28
When: The show airs every Saturday and Sunday
Cast: Park Eun Bin, Chae Jong Hyeop, Cha Hak Yeon, Kim Hyo Jin
Director: Oh Choong Hwan
Writer: Park Hye Ryun
Where to watch: Netflix
Castaway Diva: Recap
Seo Mok Ha is a girl in her teens who dreams of being a popular singer. She befriends Jeong Gi Ho and they discover that they both have similar backgrounds. The two friends have abusive fathers. One day Gi Ho finds Mok Ha all beaten up and hence helps her escape from him. As they run away from him, they get on a ferry but unfortunately, Mok Ha drifts to a deserted island and Gi Ho reaches his hometown. 
15 years pass and Mok Ha is finally rescued finally rescued by Kang Bo Geol and his older brother, Kang Woo Hak. She returns to the urban world and everything is familiar but yet unfamiliar to her. She is determined to look for her friend Gi Ho who had risked his own life to save her. In her search, she comes across Yoon Ran Joo who is her inspiration. Yoon Ran Joo is a singer who has lost her popularity and is not treated well by her company anymore. They start living together and realize that they live in the same building as Kang Bo Gyeol. Mok Ha takes on the role of Ran Joo's manager.
Gi Ho's father is still looking for him and he seeks out Mok Ha pretending to be his son. She is saved by Bo Gyeol. A cutaway hits that one of the brothers, Bo Gyeol or Woo Hak might be Gi Ho. 
Ran Joo slowly starts gaining popularity as she approaches a former president who has rights to her music. Har albums start selling like hotcakes. Ran Joo is challenged to a singing battle with the famous singer Eun Mo Rae. But in the recent past, Ran Joo has been lipsyncing as Mok Ha sings. Bo Gyeol is the producer of the show and he makes it very sure that no lipsync is to happen during the recording. He adds another condition, if Ran Joo wins, Mok Ha will have to reveal the secret as to who has been singing. 
Castaway Diva: Summary of Episodes 7 and 8
Episode 7 picks up from the competition and Ran Joo and Mo Rae are all ready to settle the battle. In the dressing room, Ran Joo confesses to Mok Ha that she is sure that she will betray her as people always change. Mok Ha tells her about a seagull she befriended on the deserted island. One time, there was a typhoon and there was no food to eat for 10 days. Yet Mok Ha decided to not eat her friend's eggs and starved herself because friends are more important to her. This brings Ran Joo to tears and she asks her stylists to dress Mok Ha up with the best they can. 
Up on the stage, Ran Joo confesses to the audience that she had been lipsyncing to Mok Ha. She asked them to choose the winner carefully according to their voice. Mok Ha wins against Mo Rae by a small number. After the performance, Mo Rae appreciates Mok Ha and warns her to beware of Ran Joo because she leaves people. 
Mok Ha overhears a conversation between Bo Gyeol and Woo Hak. Woo Hak confronts his brother about his memories and the truth. Bo Gyeo confirms that he is indeed Gi Ho and they along with their mother had escaped their father. After they came to Seoul, their mother started a new life with Mr Lee who is their father now. Woo Hak had no memory of this because he got into an accident. Hearing this, Mok Ha gives up on her dreams and runs away. 
Bo Gyeol is quick to find her as she has now become something of a celebrity. She comes clean to her that he is her long-lost friend and tells her that she doesn't need to hide to protect the two brothers and their families. Mok Ha admits that she ate the seagull's eggs for survival. After the argument, Woo Hak asks the two if they like each other. Bo Gyeol confirms his feelings but Mok Ha is quick to say no. Back home, Woo Hak's mother asks him about his feelings for the girl. He admits that he had feelings for her but he gave up as he does not wish to fight with his brother over this. 
At the end of episode 8, Bo Gyeol goes to meet his father. 
Castaway Diva: Episodes 7 and 8 review
Castaway Diva concludes the mystery of Bo Gyeol and reveals the secret. The episodes also hint at a love triangle so it would be interesting to see how that plays out. Ran Joo and Mok Ha's relationship started as stable and loving but faced turbulence, very much like friendships in real life. The drama started as a heartwarming piece but soon it has turned into something more gripping and interesting. 
Stay updated with the latest Hallyu news on: Instagram, YouTube, Twitter, Facebook, and Snapchat
ALSO READ: Castaway Diva Ep 5-6 review: Is Chae Jong Hyeop Park Eun Bin's long-lost friend she is looking for?
About The Author
Moumita Chakraborty did her Master of Arts in Mass Communication and has been writing professionally since 2022. She is a
...
Read more
Top Comments
There are no comments in this article yet. Be first to post one!