Best to worst dressed Bollywood celebrities of the week: Deepika Padukone, Alia Bhatt to Janhvi Kapoor
Are you wondering which Bollywood stars aced it with their awesome style statements this week? Well, we're here with the ultimate list for you!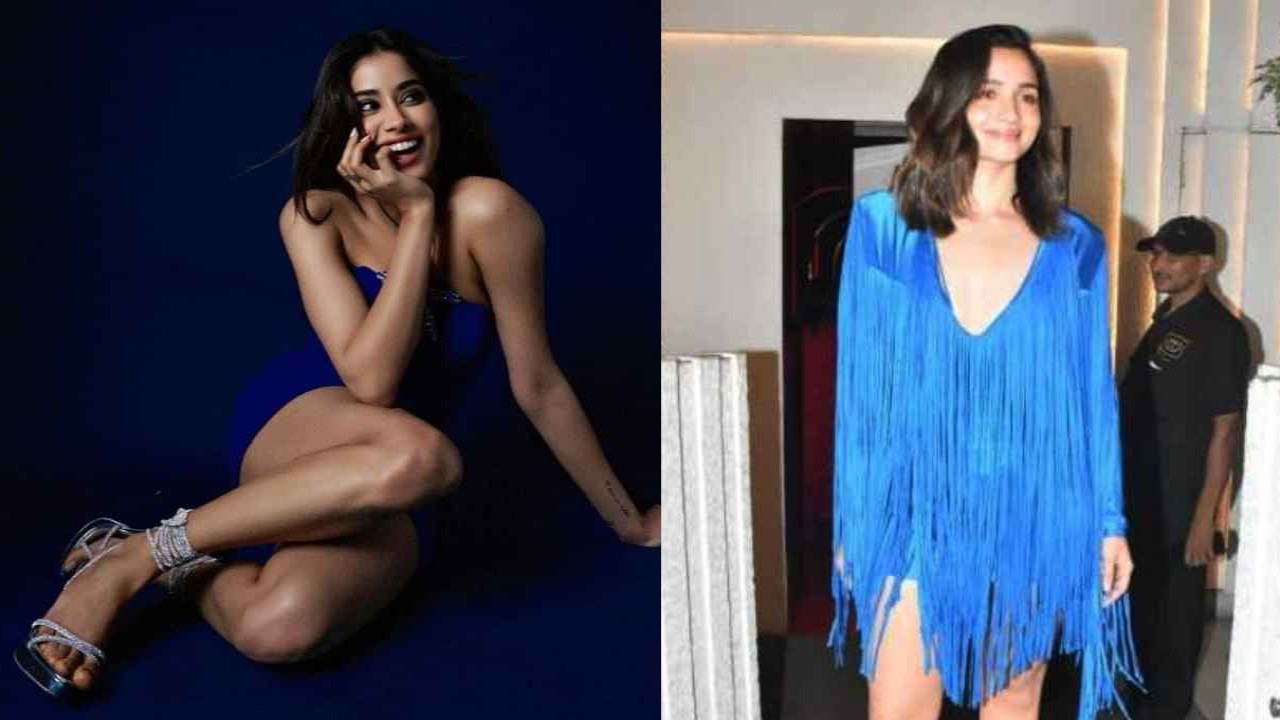 Fashion in Bollywood has always been a topic of fascination and inspiration for people around the world. With each passing week, our favorite Bollywood stars continue to set new fashion trends and make headlines with their impeccable styles. This week was no exception, as we witnessed a stunning array of fashion choices from some of our beloved actresses. From Alia Bhatt's chic fringed mini-dress to Priyanka Chopra Jonas' Oscar de la Renta chiffon dress, these leading ladies left us in awe with their sartorial selections.
Why don't we take a closer look at the ten Bollywood stars who redefined elegance and glamour in the world of fashion this week? Let's go ahead and dive in.
10 Bollywood stars who left us thinking about their outfits this week
Alia Bhatt's sky-blue fringed mini-dress by Alexandre Vauthier
The talented Student of the Year actress chose to wear a sassy full-sleeved sky-blue mini-dress featuring a sultry deep and plunging v-shaped neckline. This exceptional dress served us with a fierce 1920s flapper vibe with its shoulder pads and exceptional fringed design. This piece from Alexandre Vauthier's collection was a great choice for the talented actress' curvalicious body. Doesn't she look amazing?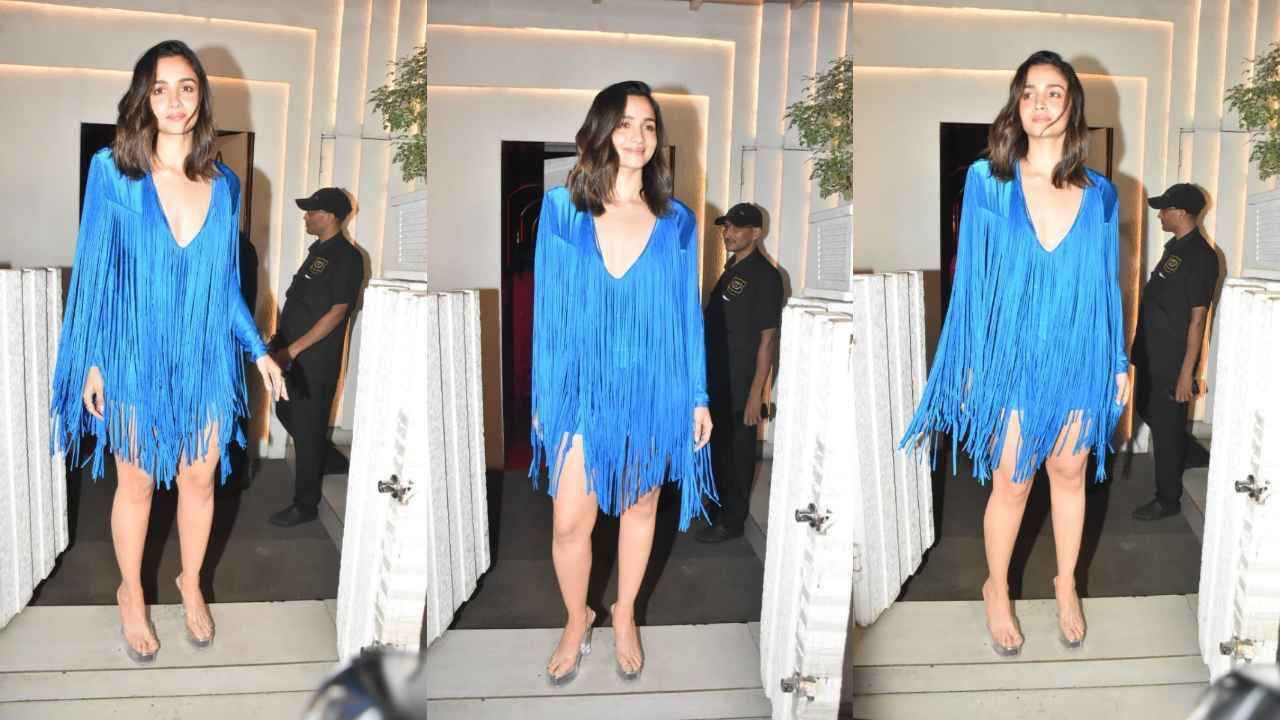 Sonam Kapoor Ahuja's blue and white Burberry-print midi-dress
The talented Blind actress attended the Burberry show at the London Fashion Week, this week, in a seriously gorgeous blue and white Burberry-print midi dress. The gorgeous actress and model chose to pair her ensemble with a matching Burberry formal coat replete with sharp collars, lapels, and black buttons in the front. The calf-length had a classic oversized look that added to its allure. Doesn't she look pretty?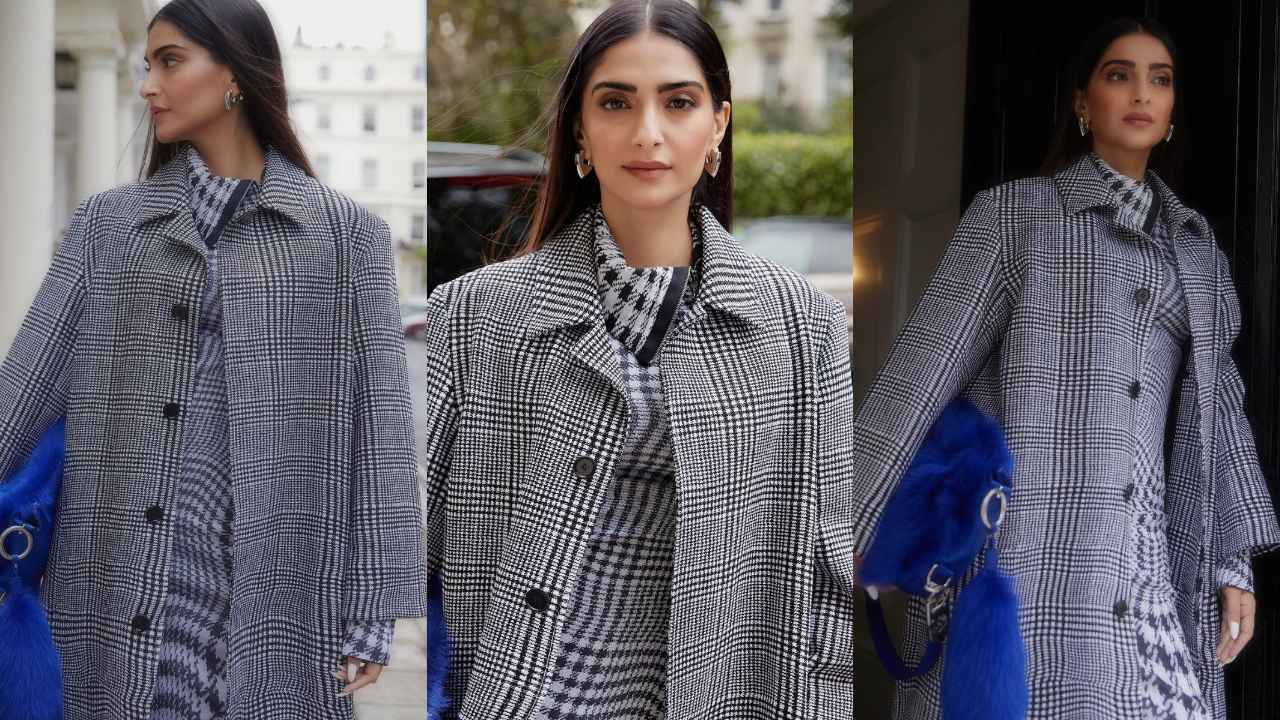 Shraddha Kapoor's vibrant red silk saree from Ekaya Banaras
This week, the Ek Villain actress was seen wearing a gorgeous all-red silk saree with a modern twist from Ekaya Banaras. The handwoven ruby red saree is an easy-to-drape piece that can seamlessly work as an everyday outfit to an ensemble that's specially made for evenings out and celebrations. She paired it with a sleeveless, halter-neck blouse that featured an appealing backless design to add to the outfit's overall allure. Doesn't she look exceptional?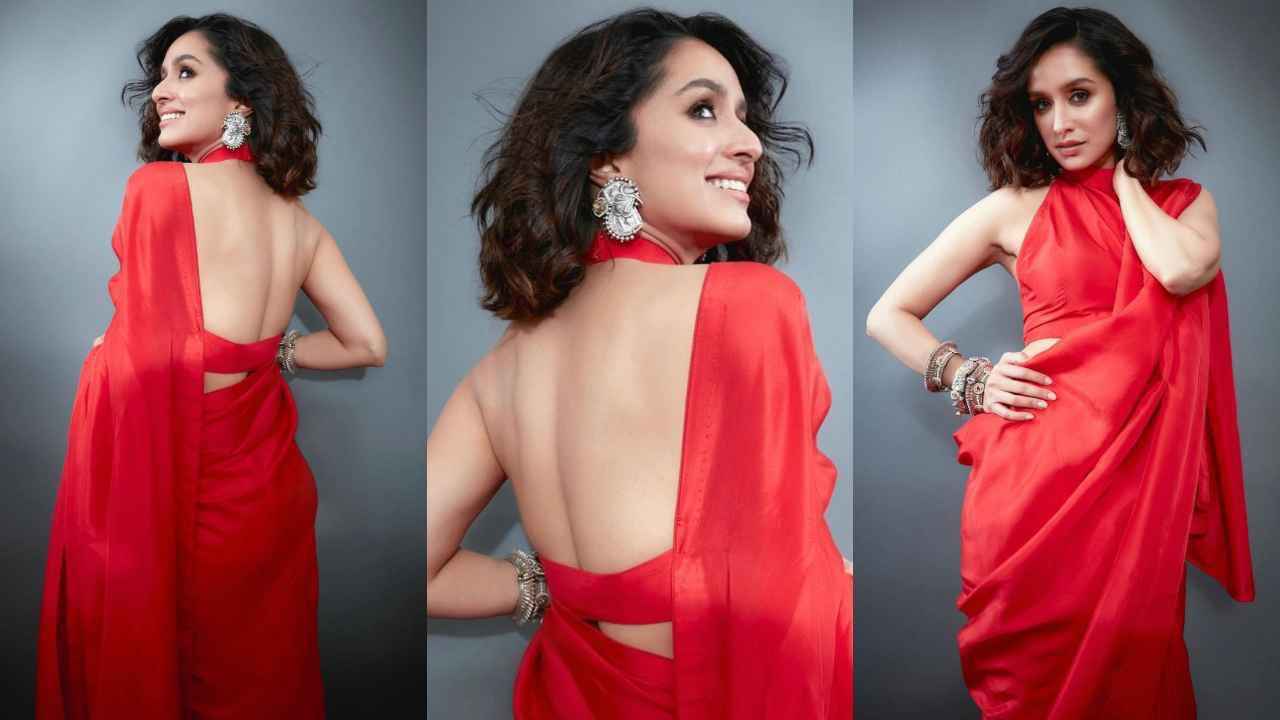 Nora Fatehi's Dior belted shirt dress with iconic Lady Dior bag
The classy Sexy In My Dress diva attended the Jaane Jaan screening this week wearing a super classy Dior belted shirt dress that was well-adorned with Pietro Ruffo's Toile de Jouy Voyage motif, featuring Mr. Dior's iconic pattern in the heart of Indian flora and fauna. This dress with black buttons in the front presented a flared silhouette that was further enhanced by an officer collar and tonal belt highlighting the waist. She completed her outfit with Christian Louboutin black pumps and the iconic small Lady Dior bag. Doesn't she look super classy?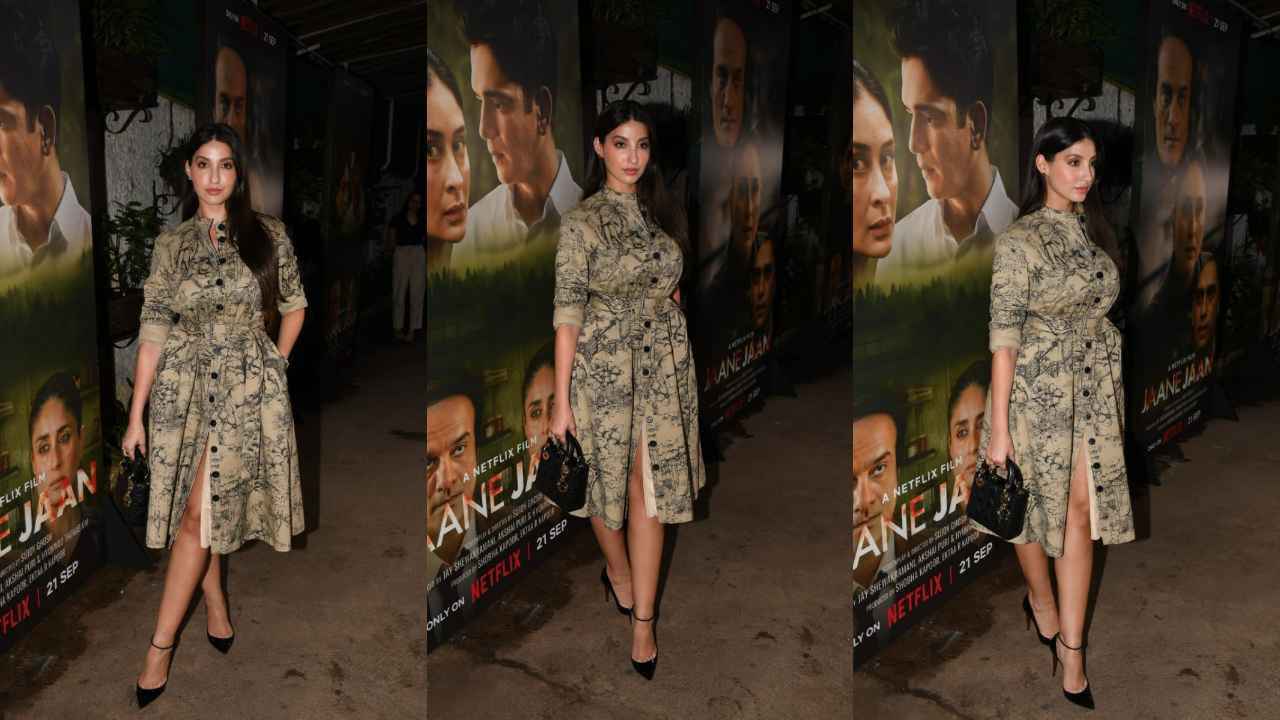 Ananya Panday's red Arpita Mehta saree with a matching blouse
Bollywood's modern-day Dream Girl 2 actress attended the Ambani family's Ganesh Chaturthi celebration this week. For the occasion, the gorgeous actress chose to wear a vibrant red saree by the renowned label Arpita Mehta. The exquisite and shimmery piece was embellished with gold traditional borders and sequins which added a layer of splendor to her attire. She paired it with a matching full-sleeved blouse with a deep neckline. Doesn't she look gorgeous?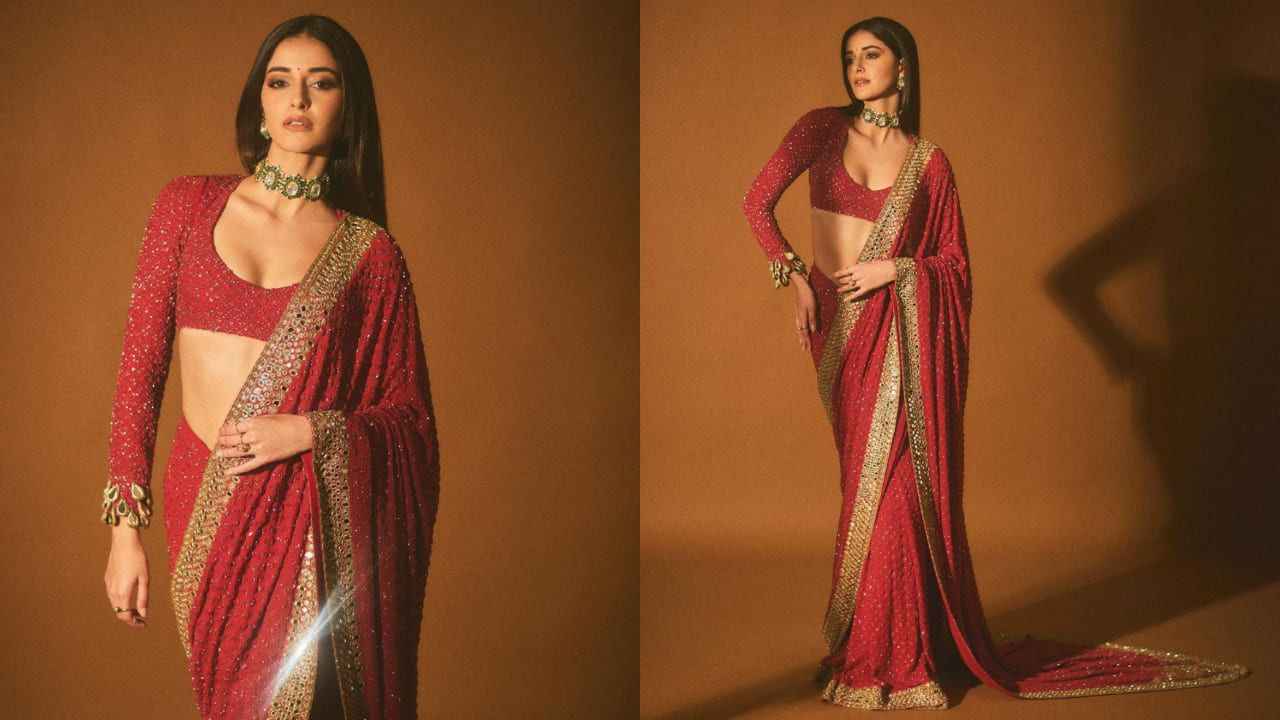 Deepika Padukone's resplendent red kurta set from Sabyasachi
The xXx The Return of Xander Cage actress attended the Ambani family's Ganesh Chaturthi celebration this week. She chose to wear a vibrant red short, full-sleeved, and oversized kurta with an intricate V-shaped neckline with elaborate gold embroidery at the edges. The gorgeous Yeh Jawaani Hai Deewani actress further paired it with red dhoti-style ankle-length pants in a crinkled design and a beautiful dupatta. Doesn't she look seriously beautiful?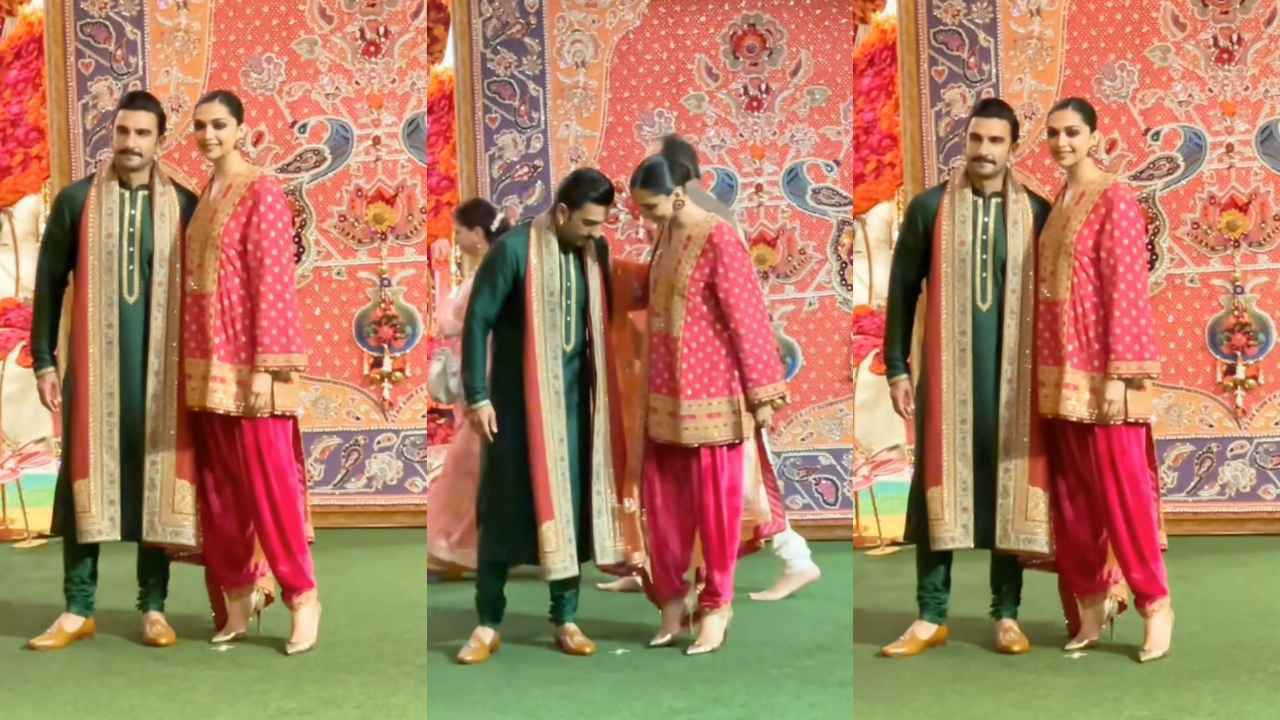 Athiya Shetty's red Tarun Tahiliani saree with gold embroidered blouse
The talented Mubarakan actress chose to attend the Ambani Ganesh Chaturthi party this week. She decided to wear a gorgeously vibrant red saree with gold borders which was beautifully created by Tarun Tahiliani in pure georgette. She chose to pair this piece with a heavy jewel-encrusted tulle blouse with a plunging square-cut neckline and a unique cut-out design at the back. Doesn't she look stunning?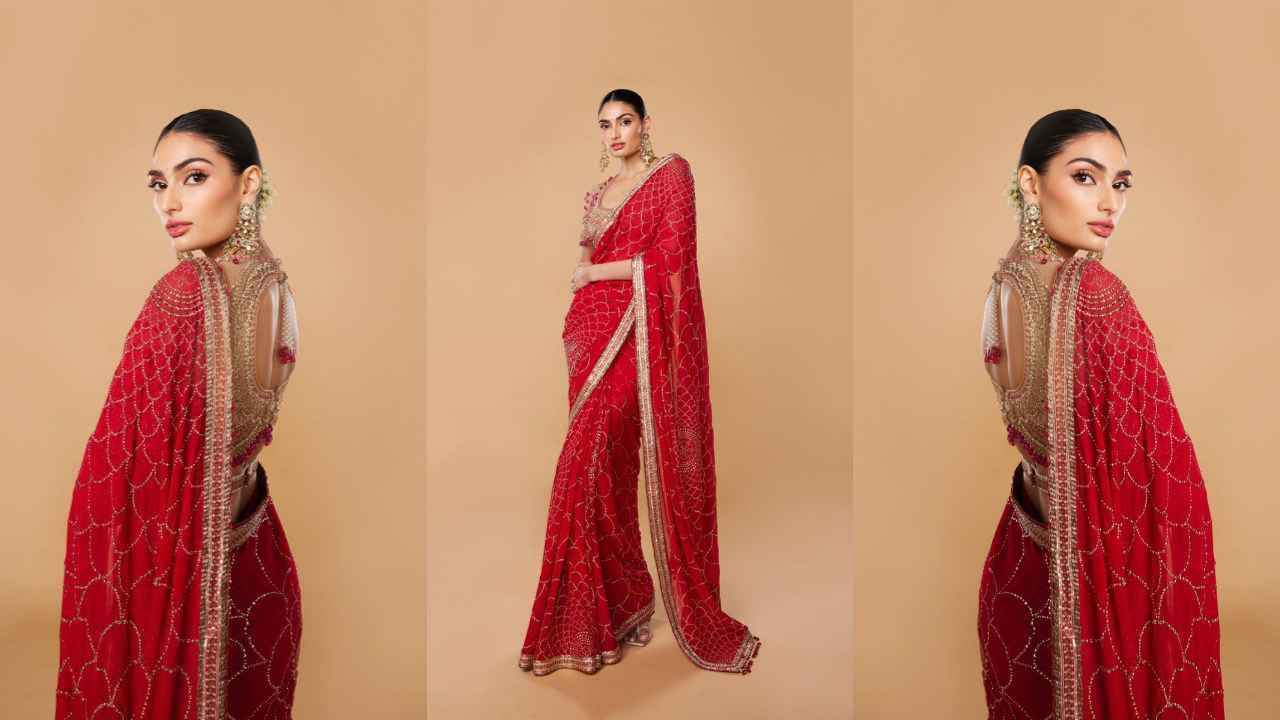 Priyanka Chopra Jonas' Oscar de la Renta chiffon dress with matching blazer
The talented Don 2 actress attended the Victoria Secret's Goals House panel event this week. For this event, the diva chose to wear a dark blue Oscar de la Renta jewel-neck eyelet chiffon dress. The diva paired this timeless statement dress with a slim-fit silhouette with Oscar de la Renta's woven fringe-trim cardigan created with petal lace, tweed, and botanical prints. She also chose to complete her outfit with black pumps. Doesn't she look amazing?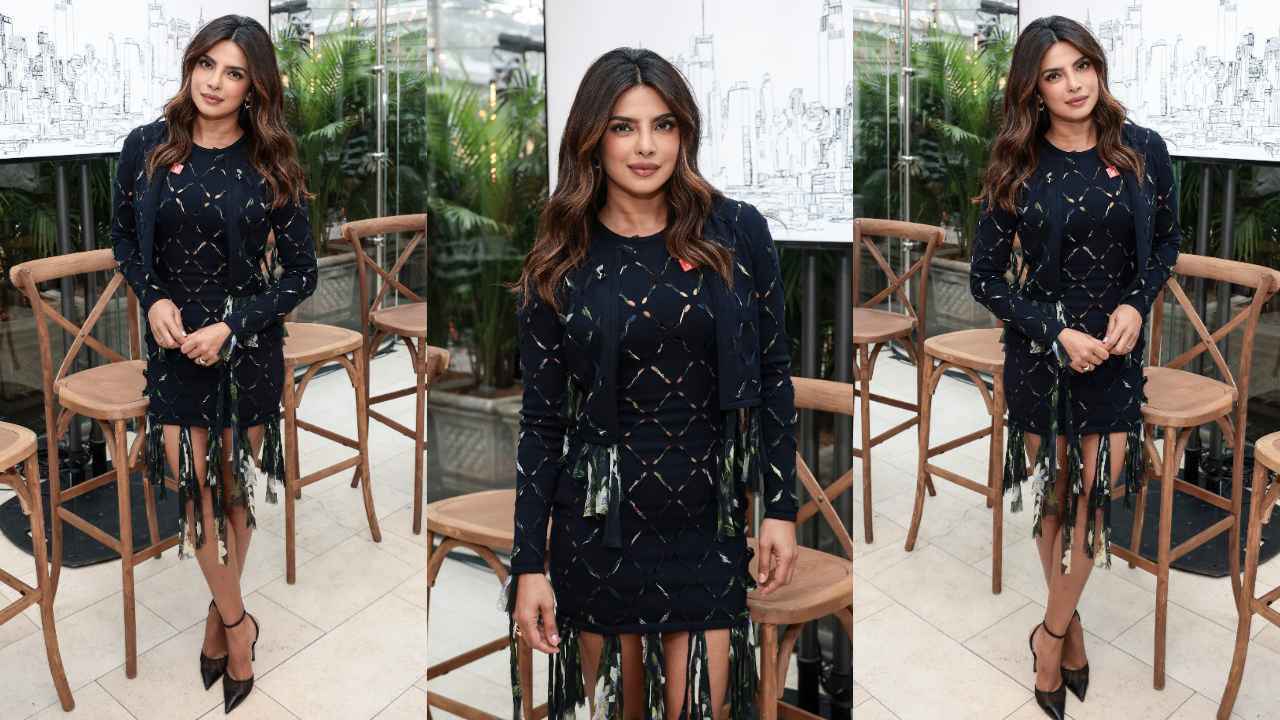 Disha Patani's white Alex Perry mini-dress with matching gloves
The gorgeous Welcome to the Jungle actress attended an event in Singapore this week. For this occasion, the talented model and actress chose to wear a white Alex Perry mini-dress that was a little too mini for its good. But, with its plunging neckline, sleek straps, and a body-hugging, corset-like silhouette that hugged all her curves while helping her flaunt her toned body, the piece worked well on her. She further added to her outfit's allure with long sheer white gloves and beige-colored stiletto heels. Doesn't she look sultry?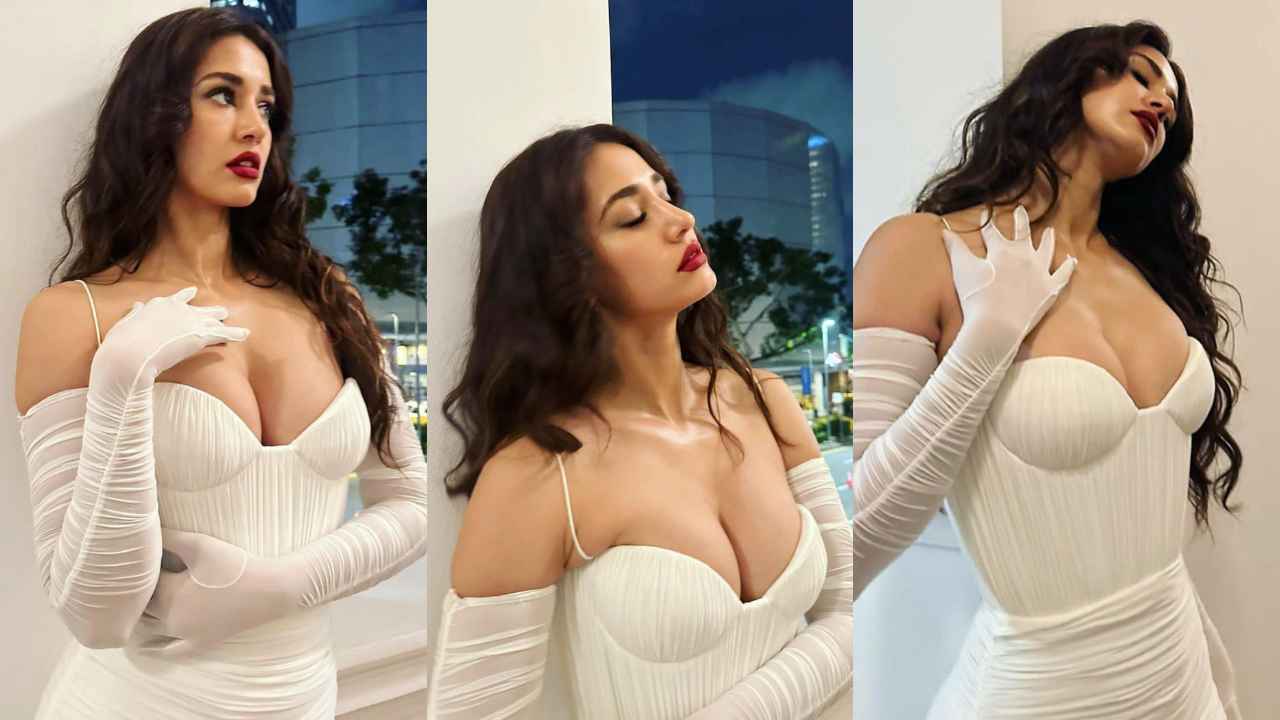 Janhvi Kapoor's electric blue David Koma halter-neck mini-dress
The talented Bawaal actress recently attended a fashion event in a classy David electric blue Koma mini-dress with a halter-neck with a 3D-looking silver starfish design on the same which added to the outfit's overall allure. The piece left us questioning if it was a swimsuit which took away from the look but hey, the dress' body-hugging silhouette hugged the talented diva's curves well all whilst helping her flaunt that toned body of hers, can't hate it, right? Plus, she completed the outfit with gladiator-style heels from Aldo. Doesn't she look exquisite?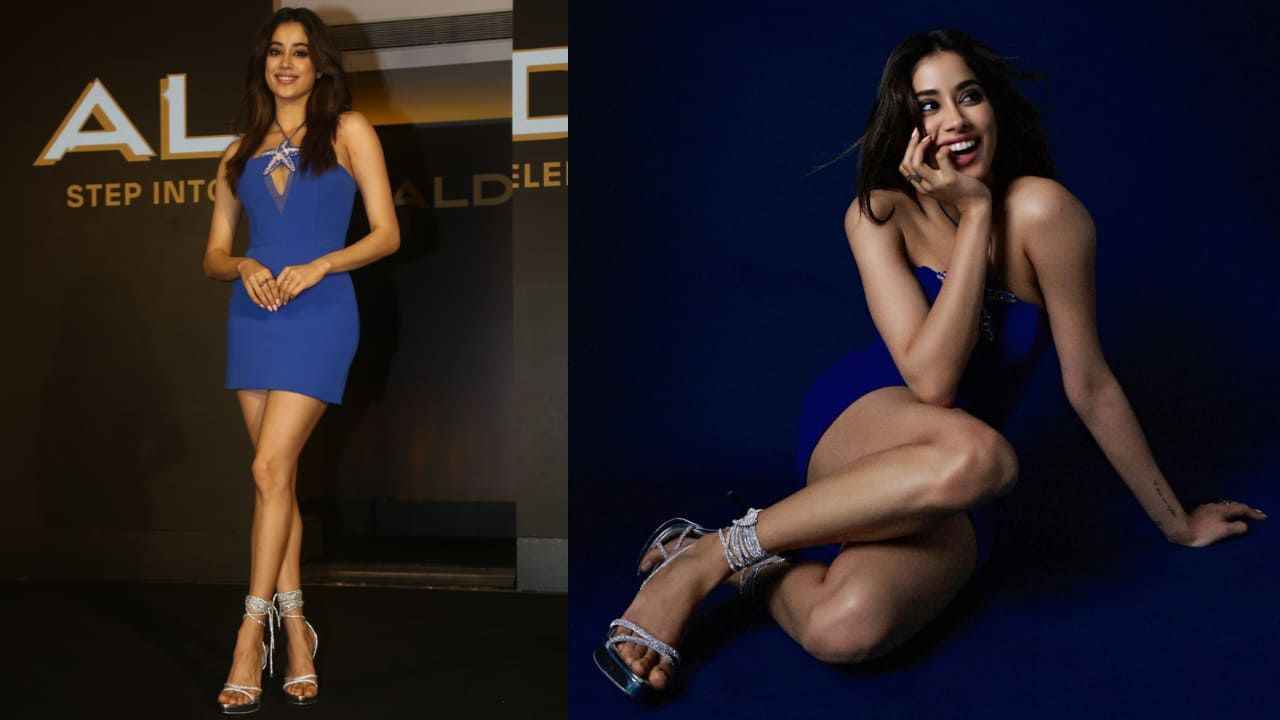 In a week filled with stunning fashion moments, these Bollywood stars have proven yet again that they are not just actors but also style icons. From traditional sarees to contemporary mini-dresses, each actress showcased her unique fashion sense and left us in awe of their impeccable style. These ten stars have certainly set the bar high for the weeks to come. As we eagerly await next week's fashion highlights, one thing is for sure: the world of Bollywood fashion will continue to dazzle and inspire us all.
So, which one of these outfits is your favorite? Comment below to share your thoughts and opinions with us. 
Disclaimer: We won't talk about the celebrities considered to have the worst fashion sense, but we can compile a list in increasing order from the best-dressed to those who may be seen as less sartorially inclined.
ALSO READ: Disha Patani dons a ruched white Alex Perry mini-dress with plunging neckline and matching gloves

---