Sobhita Dhulipala's outfits in Made In Heaven S2: From classic sarees, revenge dress to office wear
Made In Heaven Season 2 is streaming and Sobhita Dhulipala's outfits styled by Bhawna Sharma have us on a chokehold. Read on and know why!
Published on Aug 12, 2023 | 05:43 PM IST | 794.9K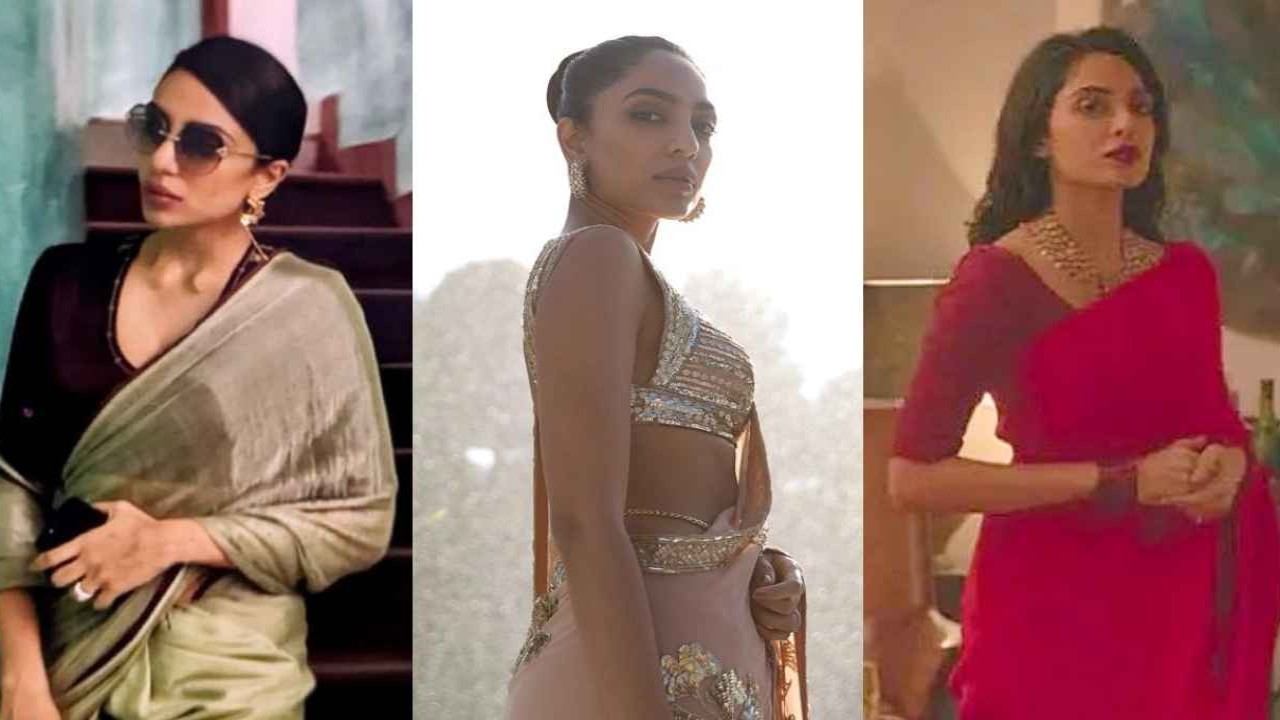 The much-anticipated second season of the successful Amazon Prime Video series, Made In Heaven, has taken the digital world by storm. Among the many elements that make the show captivating, one aspect that has caught the attention of audiences and fashion enthusiasts alike is Sobhita Dhulipala's impeccable styling. Portraying the complex character of Tara Khanna, Sobhita Dhulipala's wardrobe curated by stylist Bhawna Sharma has been nothing short of a fashion extravaganza. From classic sarees that exude timeless elegance to making heads turn in revenge dresses radiating fierce determination to chicing it up in classy office wear that balances professionalism with style, Dhulipala's outfits in Made In Heaven Season 2 are a masterclass in versatility and impactful dressing.
Let's delve right in and take a closer look at the iconic outfits that the talented actress from The Night Manager wore while taking on Tara Khanna's character throughout the series.
8 times Sobhita Dhulipala left us mesmerized with her outfits
The iconic sexy revenge dress with is an embroidered midi-dress from the older Sabyasachi collection, is the perfect choice for this scene. Dhulipala's passionate acting in this scene combined with the plunging neckline, the figure-hugging silhouette, and the fancy accessories including a choker, earrings, and bracelets, looked seductive beyond compare. We're obsessed.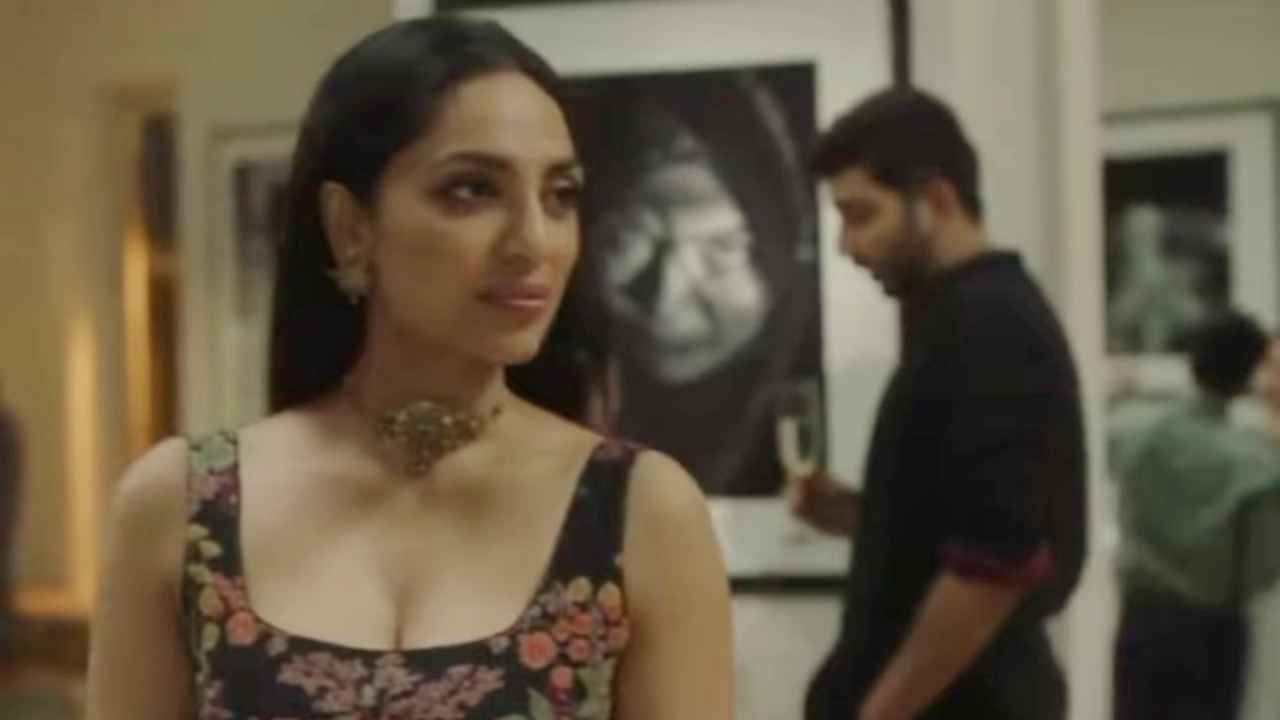 The classy champagne gold saree with a full-sleeved maroon blouse, with a deep and round neck for the wedding that Dhulipala wore, from Raw Mango's saree collection, was just beautiful. This timeless classy look that was completed with minimalistic accessories like subtle earrings, a ring, and dark-tinted sunglasses, totally made us fall in love.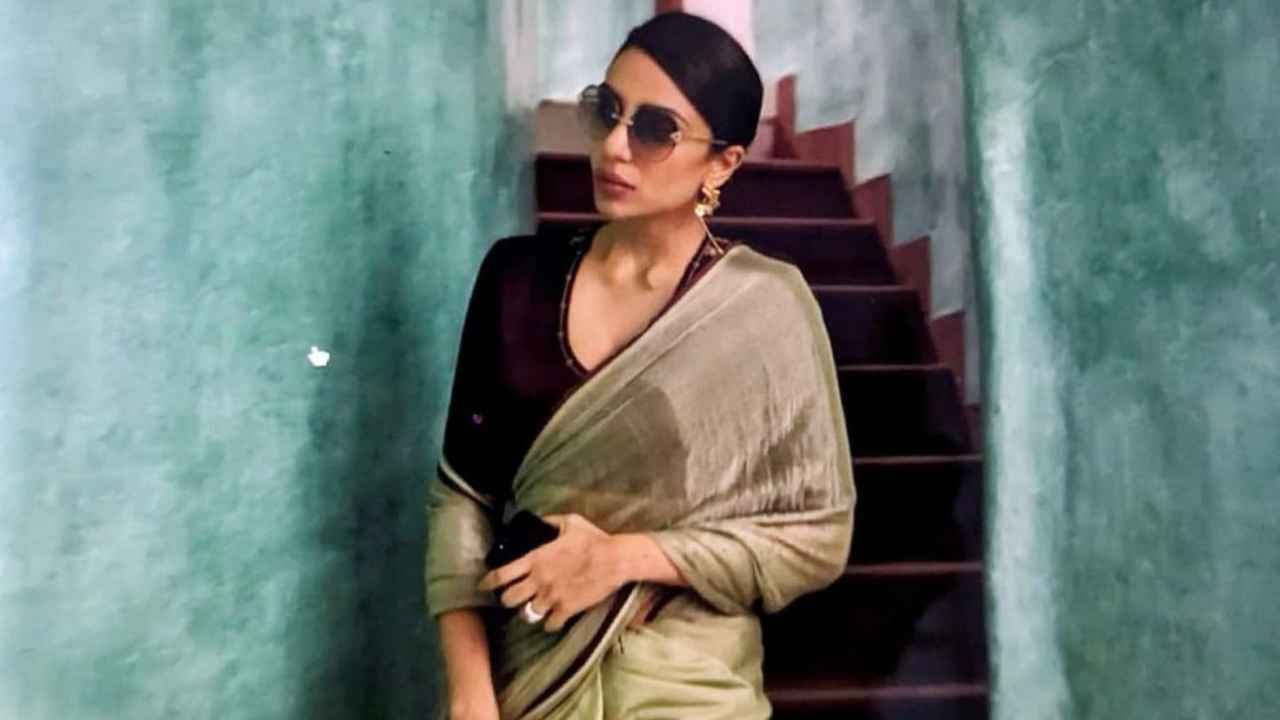 Sobhita's formal office wear throughout Amazon Prime's Made In Heaven Season 2, always kept us on our toes. These classy outfits were fabulous. One of our favorites would be the black buttoned-up shirt tucked into crisp olive-colored pants. This look was completed with modern statement earrings, a silver watch, and reflector shades.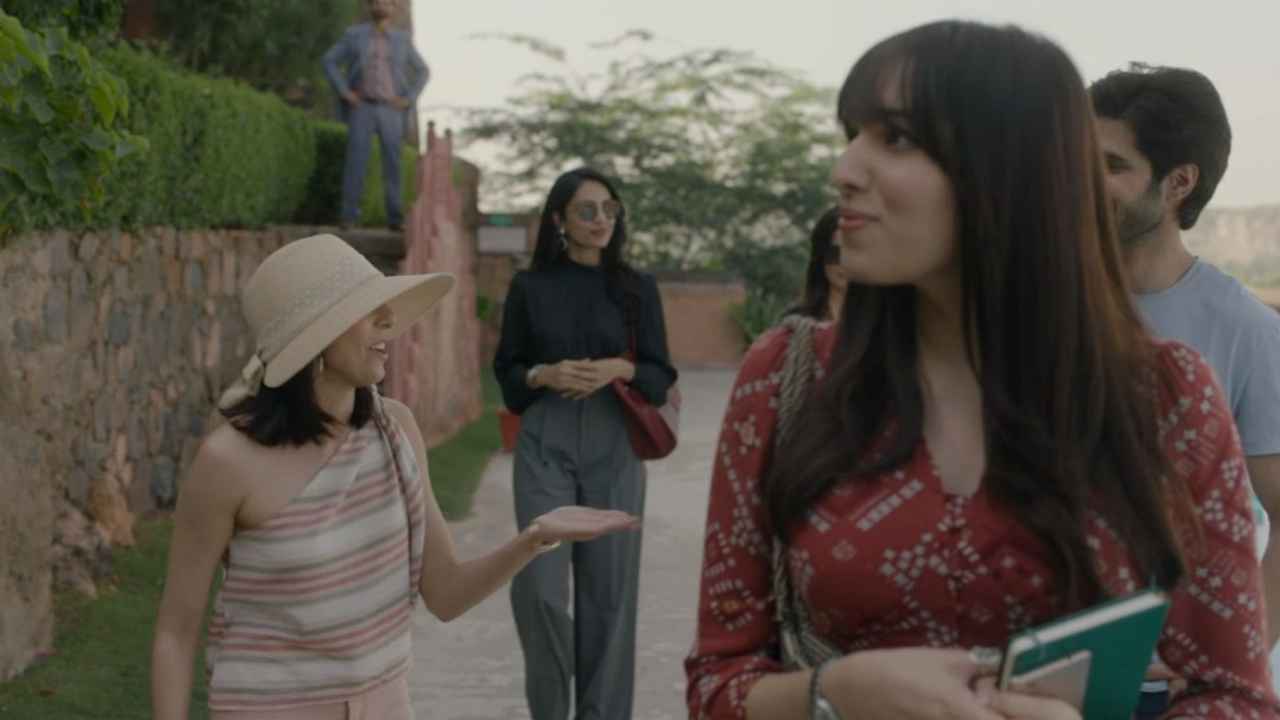 Speaking of formal wear throughout the show, another classy formal outfit that stunned us was the monochromatic all-white outfit. This look featured a white v-neck blouse which was tucked into matching white plaid pants. This was completed with a watch, wide sunglasses, minimalistic stud earrings, and a long beaded necklace.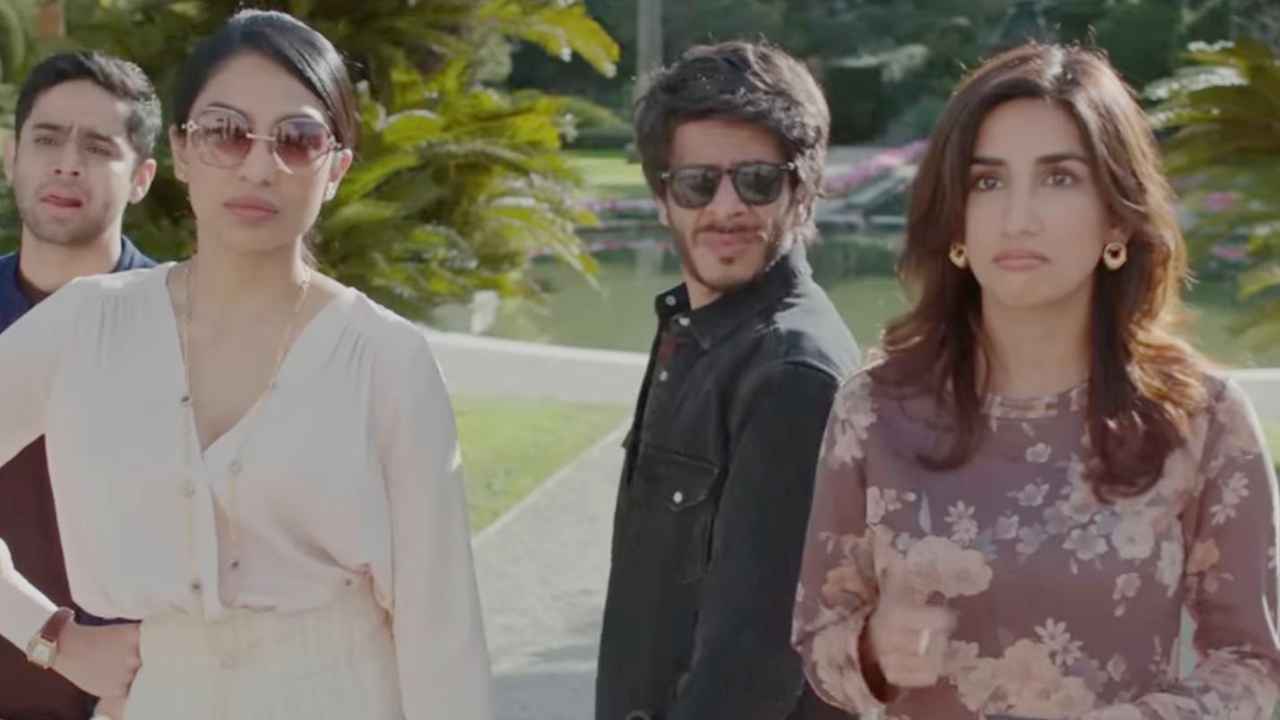 A lot of sarees draped by Dhulipala throughout the series had us falling in love. Another such look was the timeless vibrant blood-red classic saree that was paired with a dark-red blouse and matching bangles. This look was completed with a stylish statement necklace and a bold makeup look with red lipstick.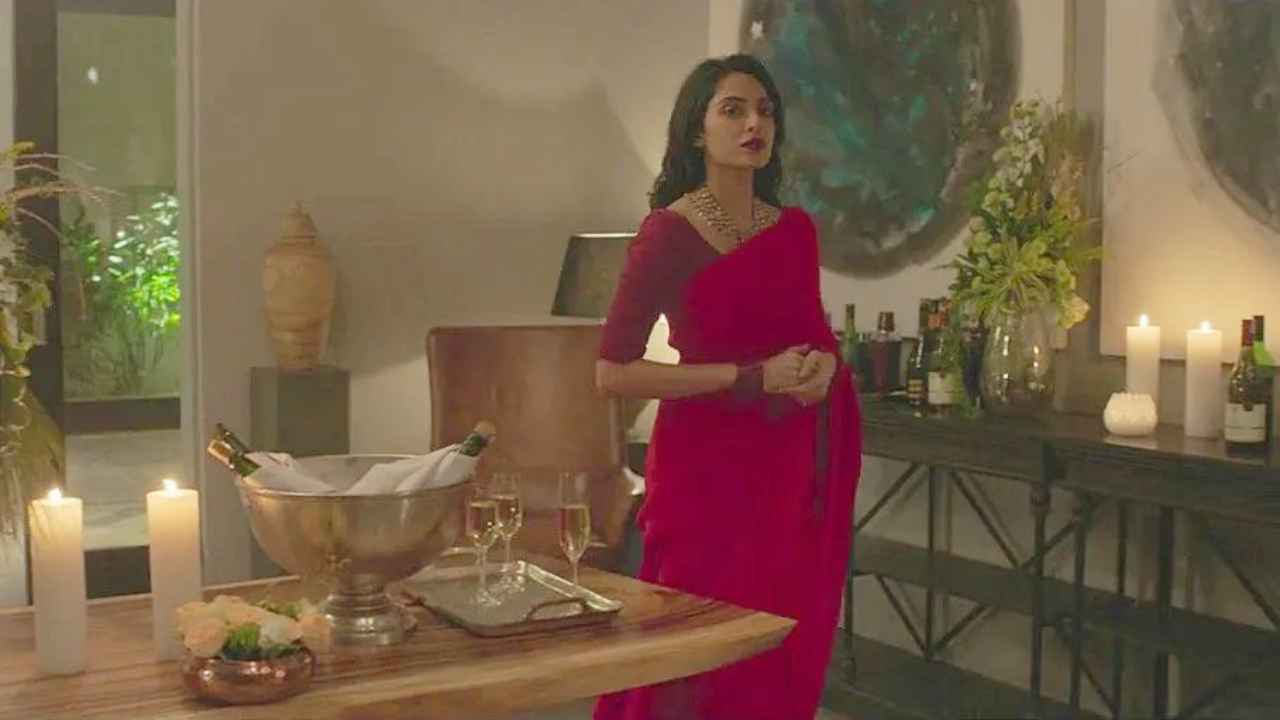 The classy formal-wear outfit that legit reminds us of the iconic dialogue, "You can't do fashion in this office", is Dhulipala's long steel green shirt dress with a classy and crisp collar and buttons in the middle. This look was completed with minimalistic accessories with a cherry tote bag and matching lipstick. Hard not to ship her fashion choices, isn't it?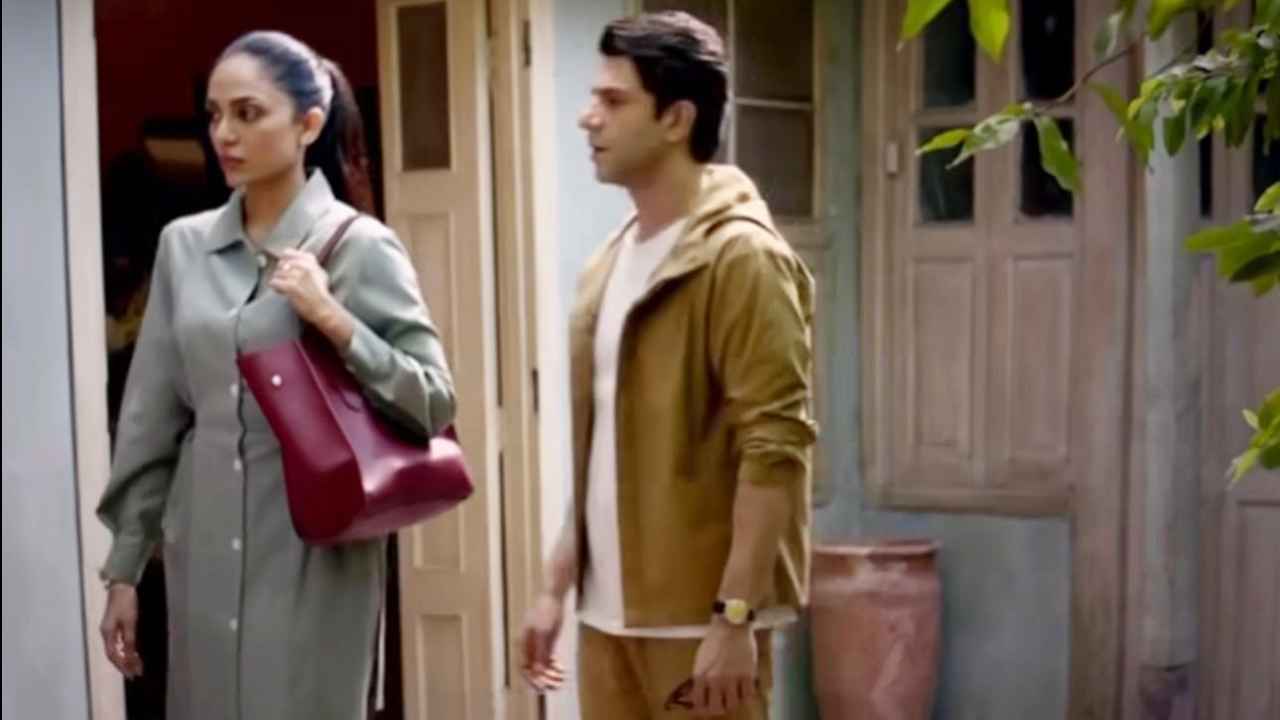 Another saree look that left us obsessed was the iconic gold and nude-colored saree with a sequin and beads-laden blouse from Manish Malhotra's collection. Dhulipala completed this look with statement gold hoop earrings along with a classy watch. She also tied her hair into a tight bun with a subtle makeup look.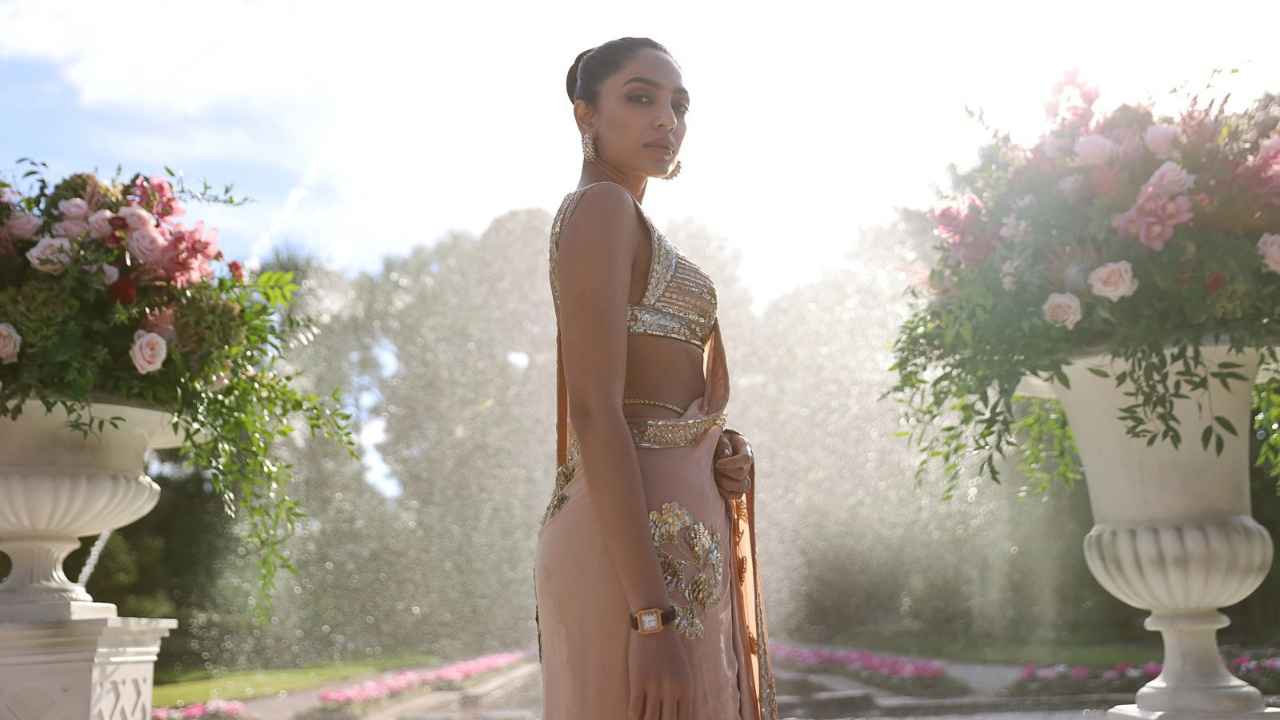 One of the most powerful looks from the series would be a black satin slip dress which Dhulipala wore in the scene where she decided that she dresses up for herself and her fashion choices are for herself. This dress with sleek straps and a deep neckline from Zara, paired with classy makeup, looked sincerely hot, don't you agree?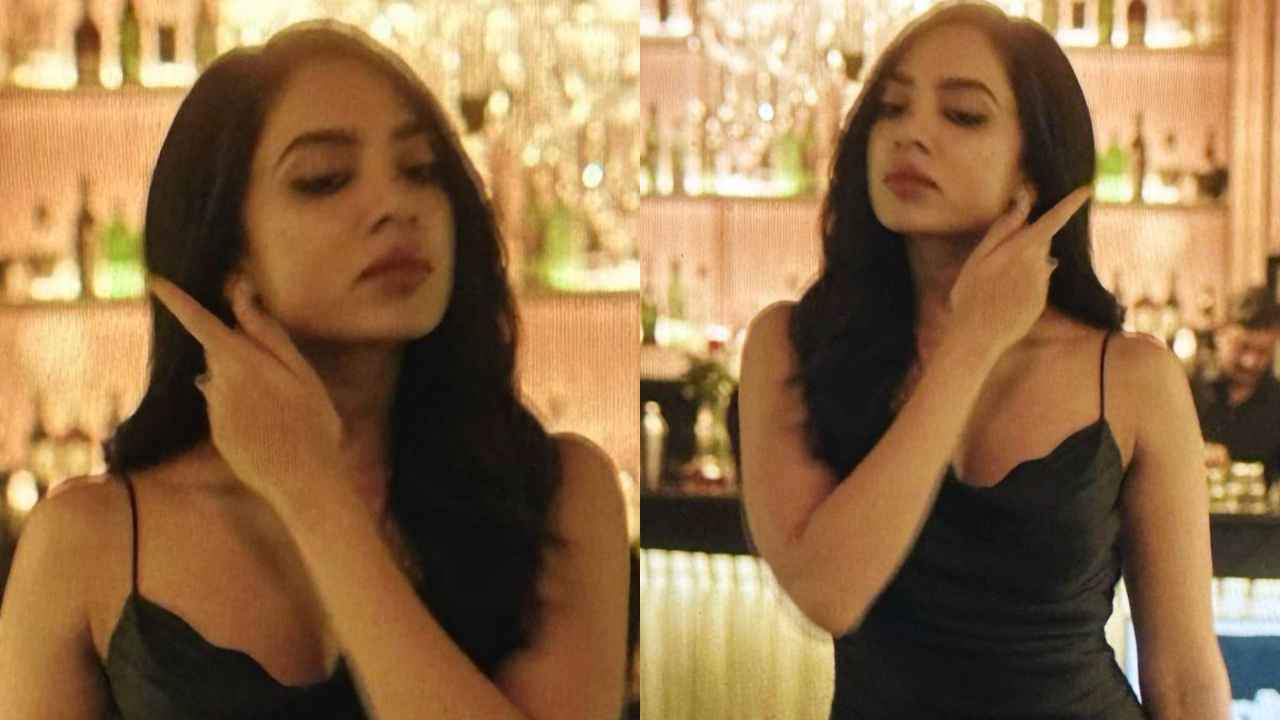 However, it's also essential to note that there are other influential characters played by Mrunal Thakur, Dia Mirza, Trinetra Haldar Gummaraju, Kalki Koechlin, and others, who left a major impact on the viewers. Their outfits and fashionable choices throughout the series also left us wanting more. So, it's essential to commend their stylists and fashion sense as well. Don't you agree?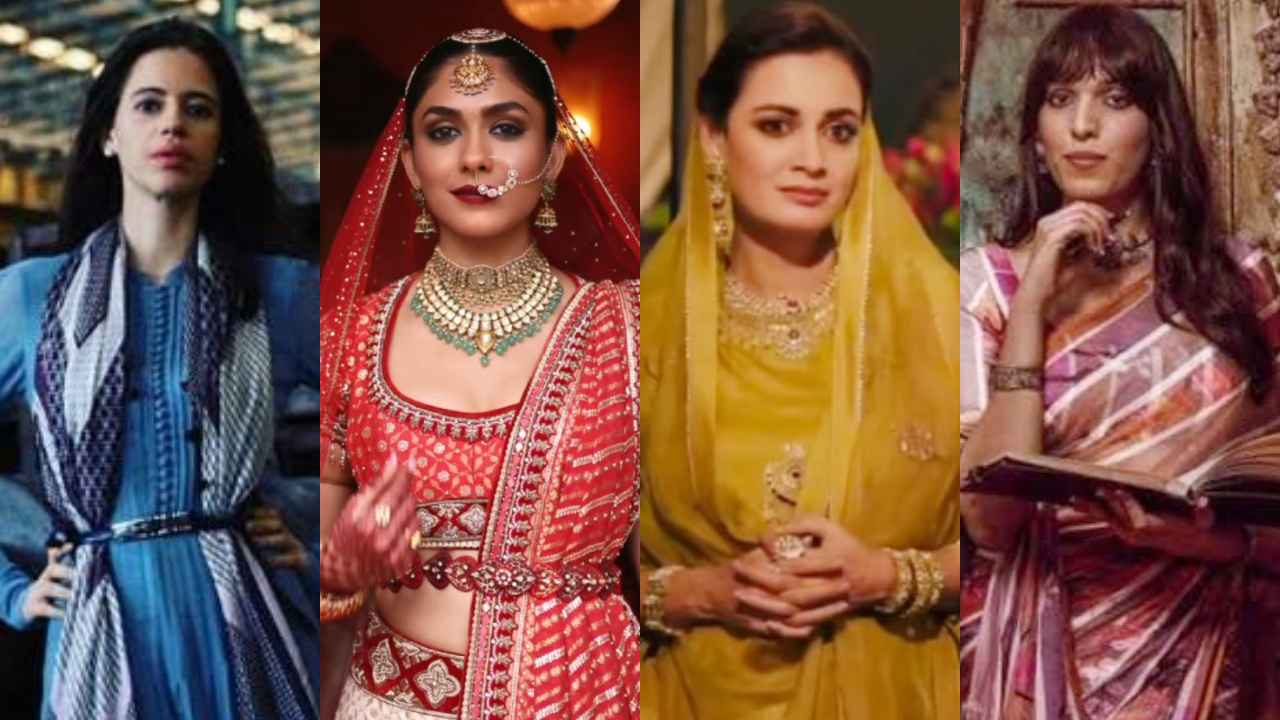 It's safe to say that Sobhita Dhulipala's portrayal of Tara Khanna in Made In Heaven Season 2 transcends the screen to become a source of fashion inspiration. With a wardrobe that effortlessly transitions from classic sarees to revenge dresses and office wear, Dhulipala's character embodies the multifaceted nature of modern women. Her stylist's meticulous curation further enriches the viewing experience, showcasing the versatility of Indian fashion and its ability to adapt to diverse narratives. As audiences continue to revel in the engaging storyline, Sobhita Dhulipala's outfits serve as a testament to the power of fashion in storytelling and self-expression. 
So, what did you think of her outfits? Which one of them is your favorite? Share your thoughts and opinion with us in the comments section below.
ALSO READ: Mrunal Thakur aces androgynous mood with some mystique gloves, custom power suit from Manika Nanda
About The Author
Mehak Walia is an award-winning author and journalist who has been writing for about 4 years now. She is obsessed
...
Read more
Top Comments
There are no comments in this article yet. Be first to post one!