Twomad's Weight Loss: All About the YouTuber's Transformation
By shedding 37 pounds within a short time in 2022, Twomad's weight loss transformation piqued fans' interest. Here's what his journey looked like.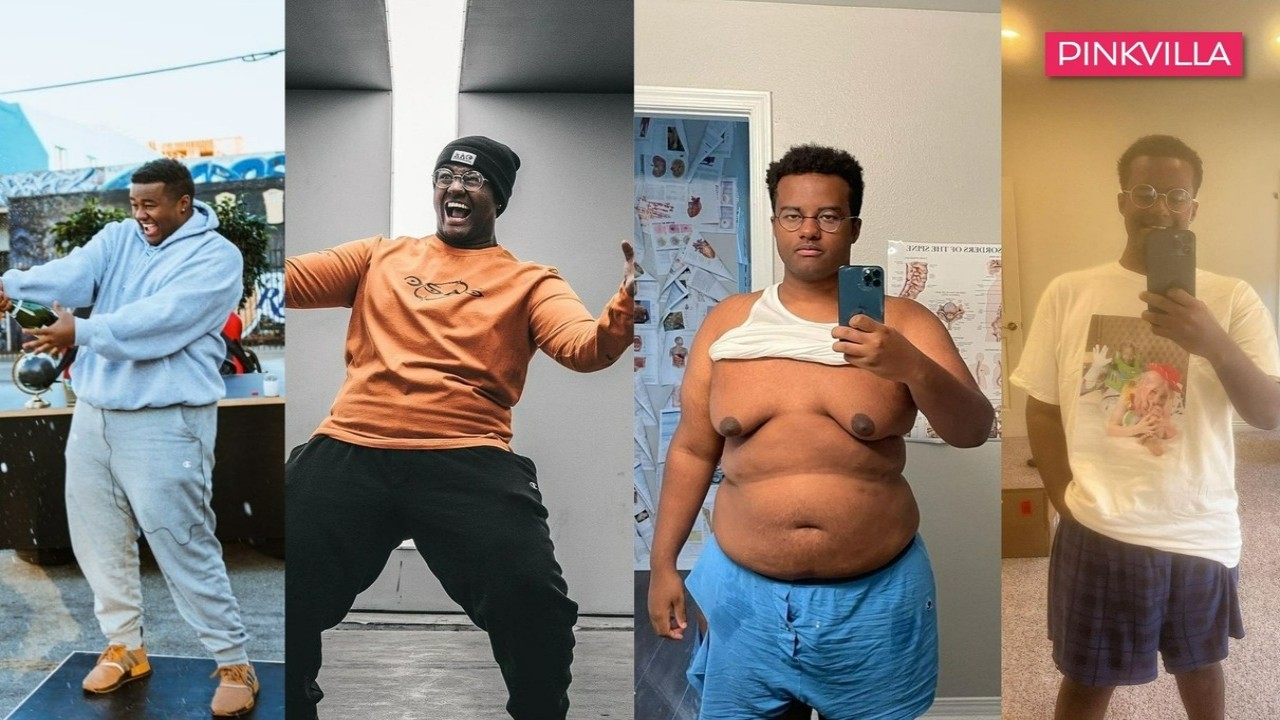 With a soaring subscriber community of 2.21 million on YouTube, Twomad is a well-known content creator and streamer. Of late, he has been on a content-posting break, but that hasn't kept his fans from being curious about Twomad's weight loss transformation. In 2022 fans began noticing Twomad's drastic weight loss and slimmer appearance. The Instagram posts and mirror selfies made Muudea's transformation all the more evident, making his fans and followers invested in his diet and workout plan. Another reason for Twomad's sudden popularity, especially towards his weight loss at the time can be credited to his then-latest pictures with model Belle Delphine, wherein he appeared slim and more toned.
Read on to learn more about the internet-icon Twomad's weight loss journey.
Who Is Twomad?
Twomad's real name is Muudea Sedik. The Canadian YouTuber was born on 17 December 2000. Sedik initiated his content-based career when he joined YouTube in 2017. Within a short span, the now 23-year-old gamer and streamer rose to popularity. Being a pro in the live-stream gaming genre, Twomad attracted more than two million subscribers by posting videos of games like Fortnite and Overwatch. Twomad is also a Twitch streamer and posts videos revolving around skits and commentary. He also entertains his fans with reaction videos. 
Twomad's Remarkable Weight Loss Journey
A gamer or streamer's audience does not really fixate on the creator's physique or appearance. However, this was not the case with Twomad. Being slightly overweight made him exposed to online bullying. When he started out as a teenager, he weighed around 176 pounds. As his weight-related insecurities took a leap, he was quick to begin shedding those extra pounds. His weight loss intentions were confirmed with the following Twitter interaction that took place in 2019. When Twitch celebrity Dimitri, famously known as @GGXupdates posted his views on being healthy and fit, he encouraged others to lose weight. It was Muudea who responded to the tweet by commenting that he was losing weight.
The only reason i post selfies is to give people encouragement to lose weight and get healthy i feel really weird posting them i'm yet to get used to everything. i feel like i have a duty to help others. i just want to show people if i can do it they can to!

— Dimitri (@GGXupdates) September 25, 2019
I'm losing weight now

— Niggapokemon333 (@twomad) September 25, 2019
How Did Twomad Lose Weight?
Within a brief span, Twomad lost approximately 37 pounds. His avid transformation is credited to his diligent weight loss goals and sincere efforts in following a dedicated strict diet and a targeted workout with regular exercises. Some of his stunned fans did not hesitate in assuming that Sedik underwent weight loss surgery. There have also been speculations of him being on medication. However, the young YouTuber has not revealed any details on the topic as of now. 
Based on what we have gathered, it was owing to his hard work and motivation that Twomad successfully slimmed down to 139 pounds. He proudly used his social media platforms to show his newer and healthier version. 
Twomad Weight Loss Before And After Photos
Before:
After:
Conclusion
It is no secret that when you put your mind to it, achieving a healthier lifestyle and fitter body can become your reality.  Twomad's weight loss transformation is all about the young YouTuber's insecurities turning to motivation and resulting in a loss of around 17 kgs of weight. This also sheds light on how online bullying in a close-knit and interactive community like that of YouTube can affect someone. Aiming for a wholesome diet, hearty workout, and effective weight loss strategy is a great choice, but it should not occur due to certain nuances created by commenters. Being mindful is primarily the most essential aspect when it comes to bagging a healthy and happy life.
ALSO READ: Jorge Garcia Weight Loss: An Overlook at His Journey

---