Hungama 2 stars Aakash, who is about to marry his father's friend Bajaj's daughter. Everything seemed to be going swimmingly until his college lover Vaani arrives at his home, claiming to be the mother of his child.
Critics Review
TOI
Hungama 2 is mildly entertaining, but for most of its run time, the film is stretched, has too many stereotypes and lame punchlines passed off as jokes. That said, it may just strike a chord with Priyadarshan movie fans.
Rotten Tomatoes
The film is stale wine in an old bottle, and harsh spotlight is being trained on the actress for reasons that have nothing to do with the film.
Movie of the Month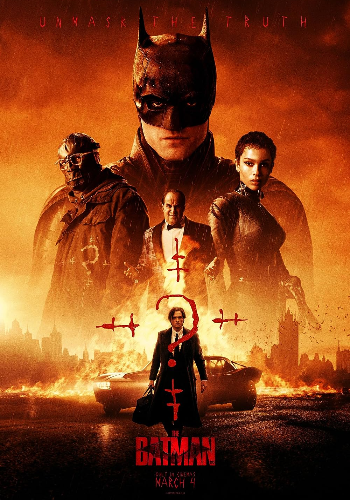 The Batman
Action, Drama
Cast:
Zoe Kravitz, Jeffrey Wright
BOX OFFICE Collection: ₹ 77 cr.
BOX OFFICE Collection: ₹ 77 cr.
Robert Pattinson, who played the role of Batman, in the 2022 movie. The Batman once landed up leaving fans upset. The actor joked about not working out on his physique for his role and left fans enraged. Despite all the love he...
Read more
Disclaimer: Box office numbers mentioned in the article are obtained from our own sources and diverse public platforms. We take all efforts to share possible accurate numbers, however, unless otherwise mentioned they are all approximates, but appropriately portrays the BO performance of the project. We are open to feedback and suggestions on editorial@pinkvilla.com.