32 hottest elements of Korean Street Fashion trending in 2023
From plaid skirts and military boots, to oversized t-shirts, scroll through the hottest, most happening fashion picks that define Korean street fashion in 2023.
Updated on May 29, 2023 | 04:55 PM IST | 1.1M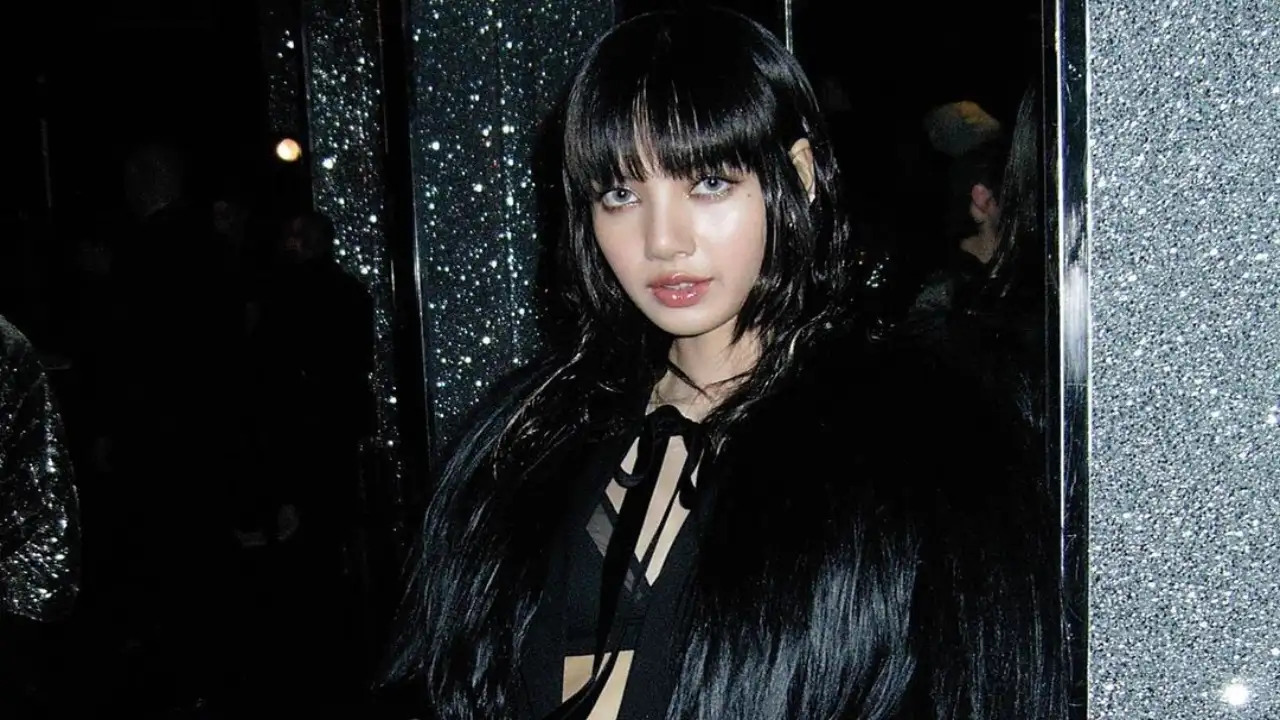 Korean street fashion is popularised through a variety of Korean pop culture phenomena. Some of the most common sources of its popularity are  K-pop celebrities and famous Korean actors. Known for its innovation and out-of-the-box combinations, Korean streetwear fashion is gradually paving its way to international recognition. 
Street Style Fashion offers a lot of scope for experimenting with different styles. Since you are not exactly dressing up for work or a particular event, you can just put together an outfit however you want with as much creative liberty as you like. 
32 Korean Street Fashion trends to recreate right away
1 | Military Boots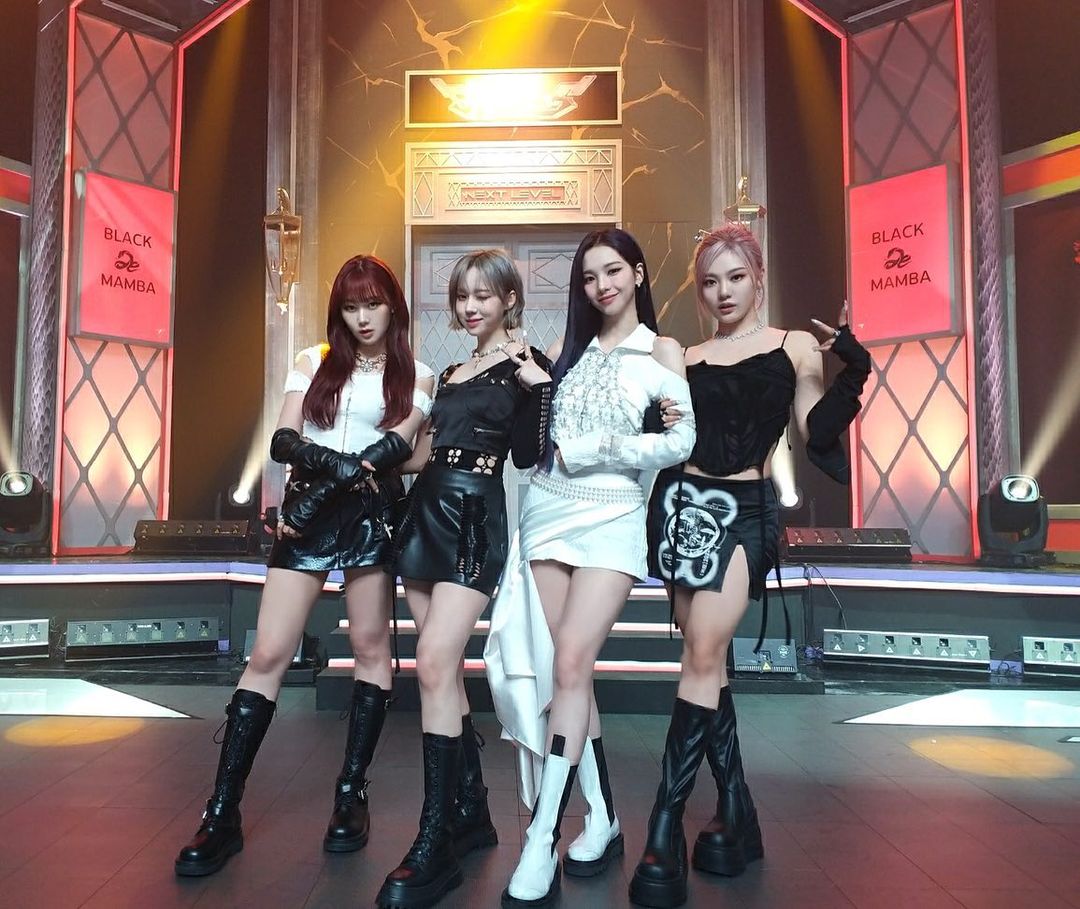 Who wouldn't want a pair of shoes that is able to offer both comfort and style? Once preferred for their durability or reliability, military boots are the highlight of Korean street fashion today. Military boots can subsequently be paired with a myriad of outfit options like skinny jeans and oversized tops, wide wide-leggeds, and fitted tops. 
2 | Uniform Shoes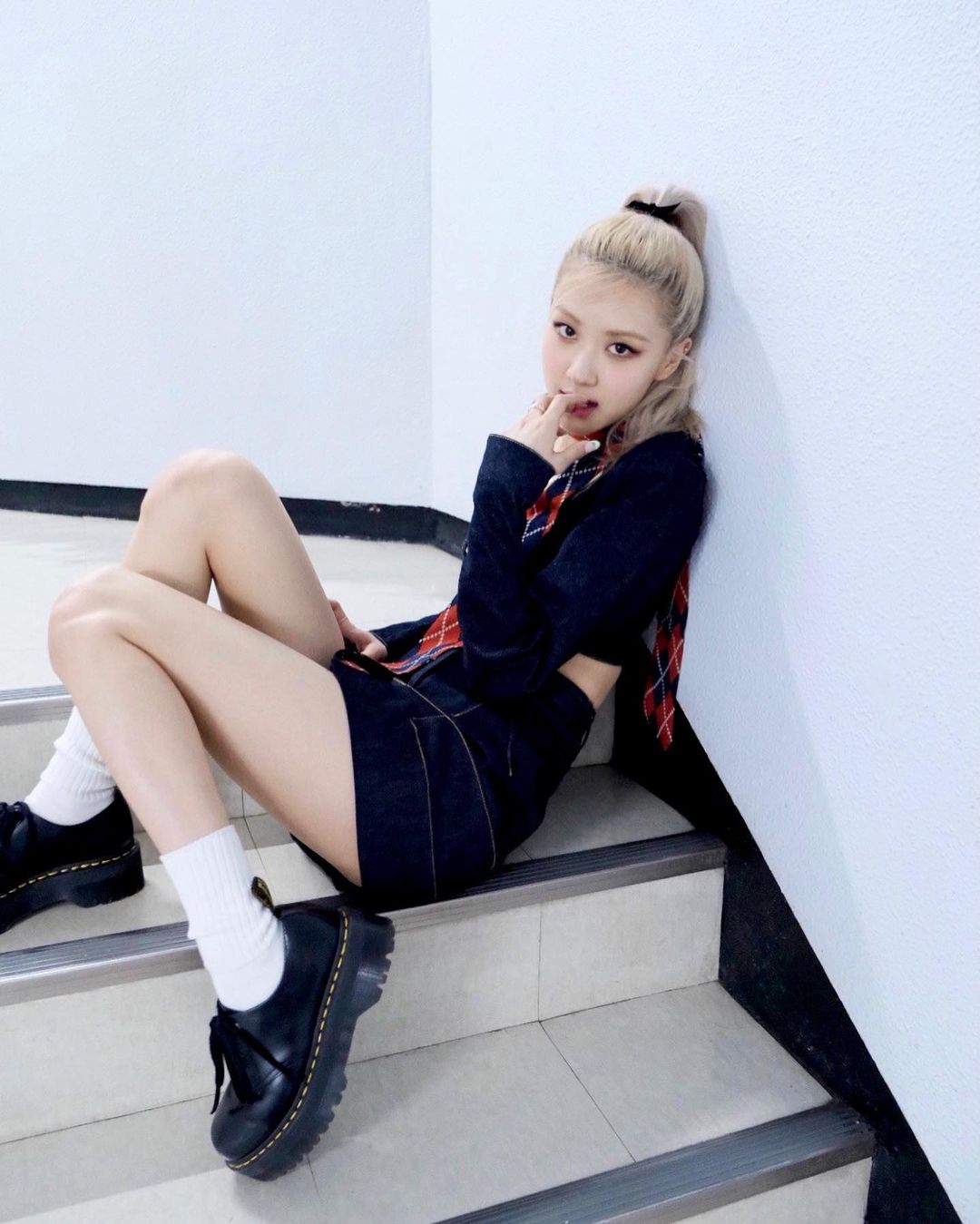 Uniform shoes are stylish and symmetric. They can be paired with skirts and dresses to add a hint of schoolgirl aesthetics to one's outfit. While it is not  mandatory, you can accentuate the schoolgirl aesthetic by adding a pair of socks to your outfit. Depending on the overall outfit, you can either go for the classic white socks or a fashionable pair of black fishnet stockings. 
3 | Denim Jackets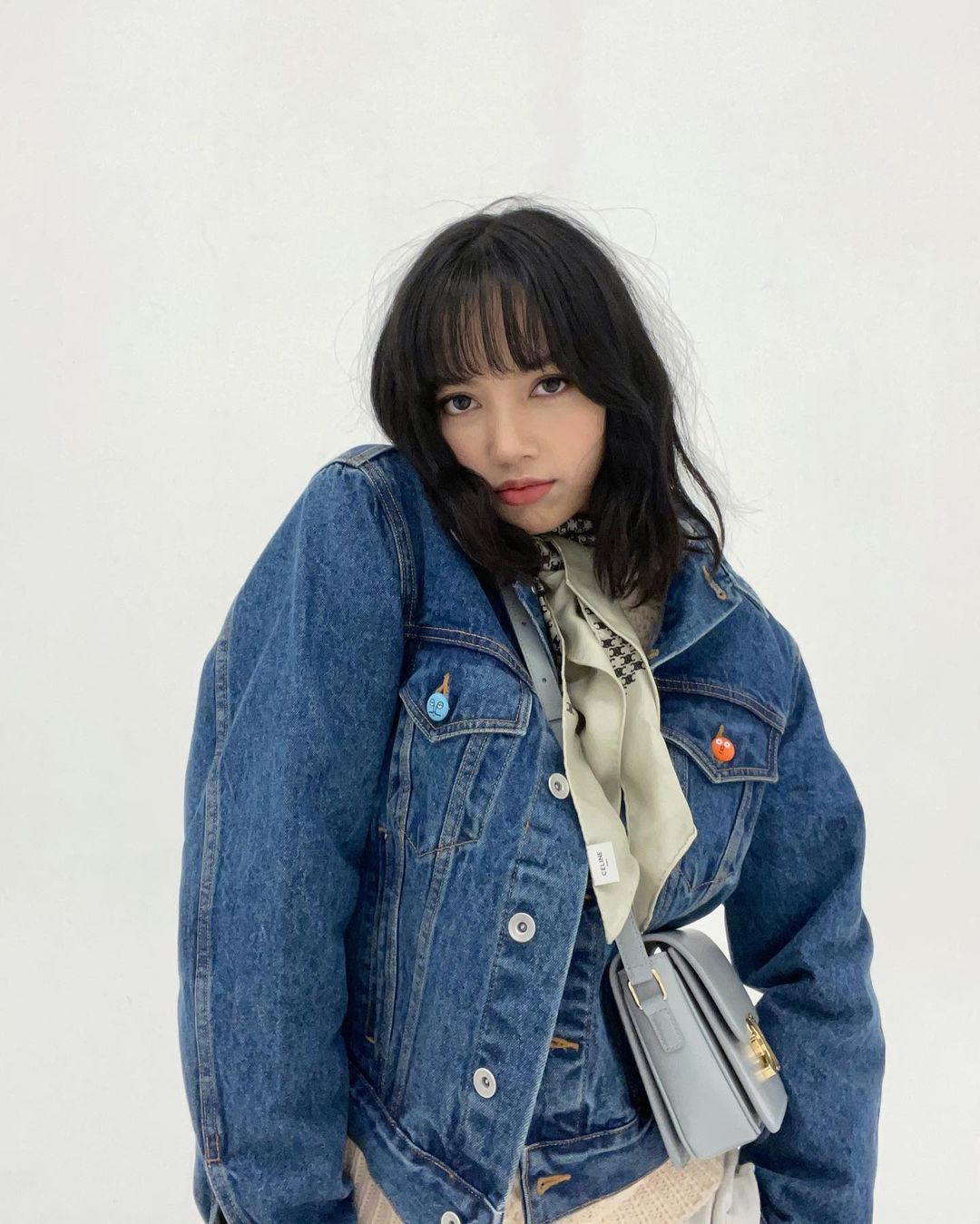 Denim jackets made their debut in the world of fashion at the edge of the 19th century and have been around ever since. While their fit and visual are altered with every fashion trend, their overall appeal has always been incredible. Oversized denim jackets with light-colored t-shirts and pants have been all the rage in Korean street fashion for quite some time now. 
4 | Blazers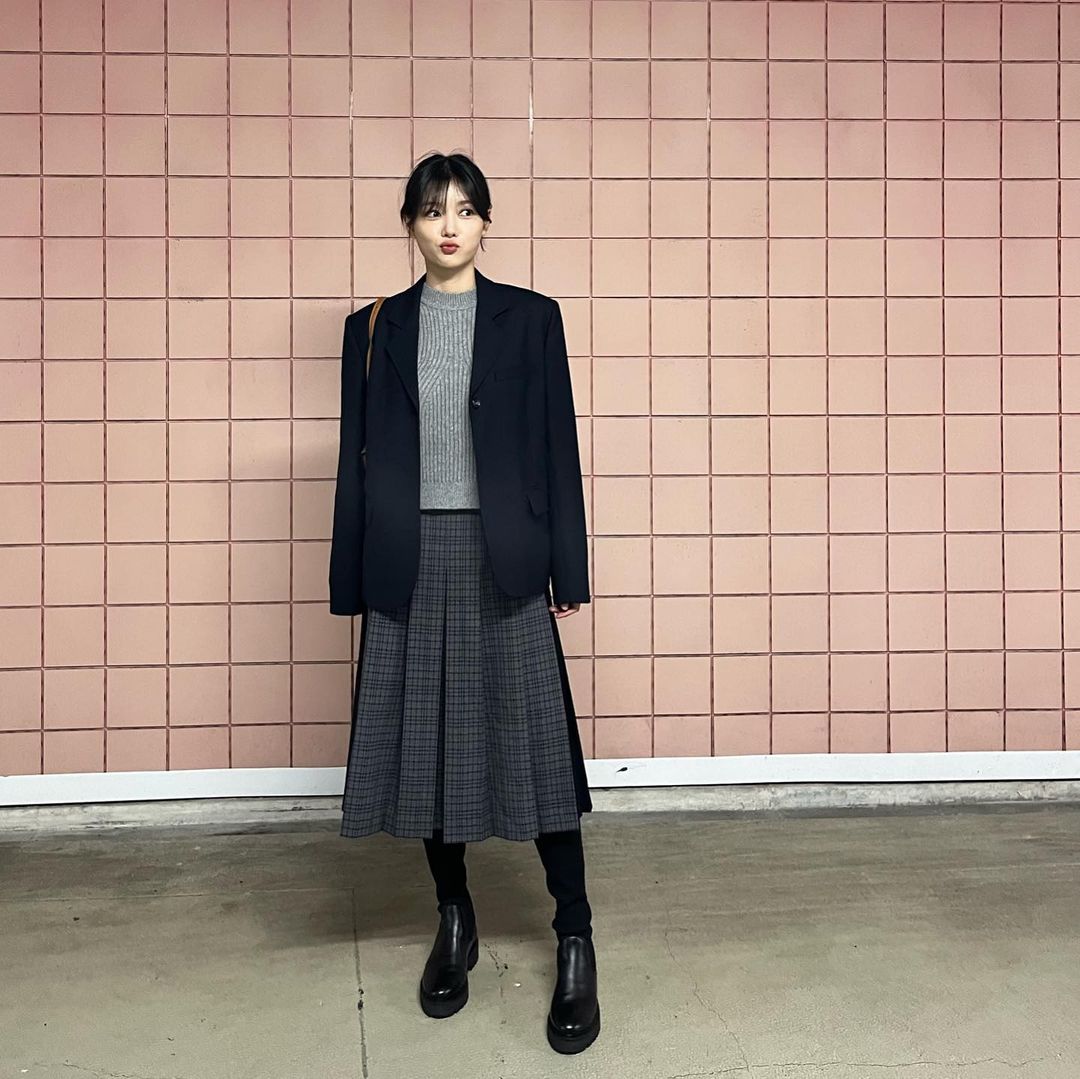 While blazers sound a little too formal for street fashion, they aren't exactly unfit for it. Nowadays it is quite common to pair a loose fit blazer with a t-shirt and a pair of joggers. That way, you get to keep your comfort intact and also add the needful touch of street style aesthetics. Whatever you pair the blazer with, you can always add a finishing touch with a crossbody bag. There you have it, an excellent amalgam of comfort and a fabulous sense of style. 
5 | Baseball Jackets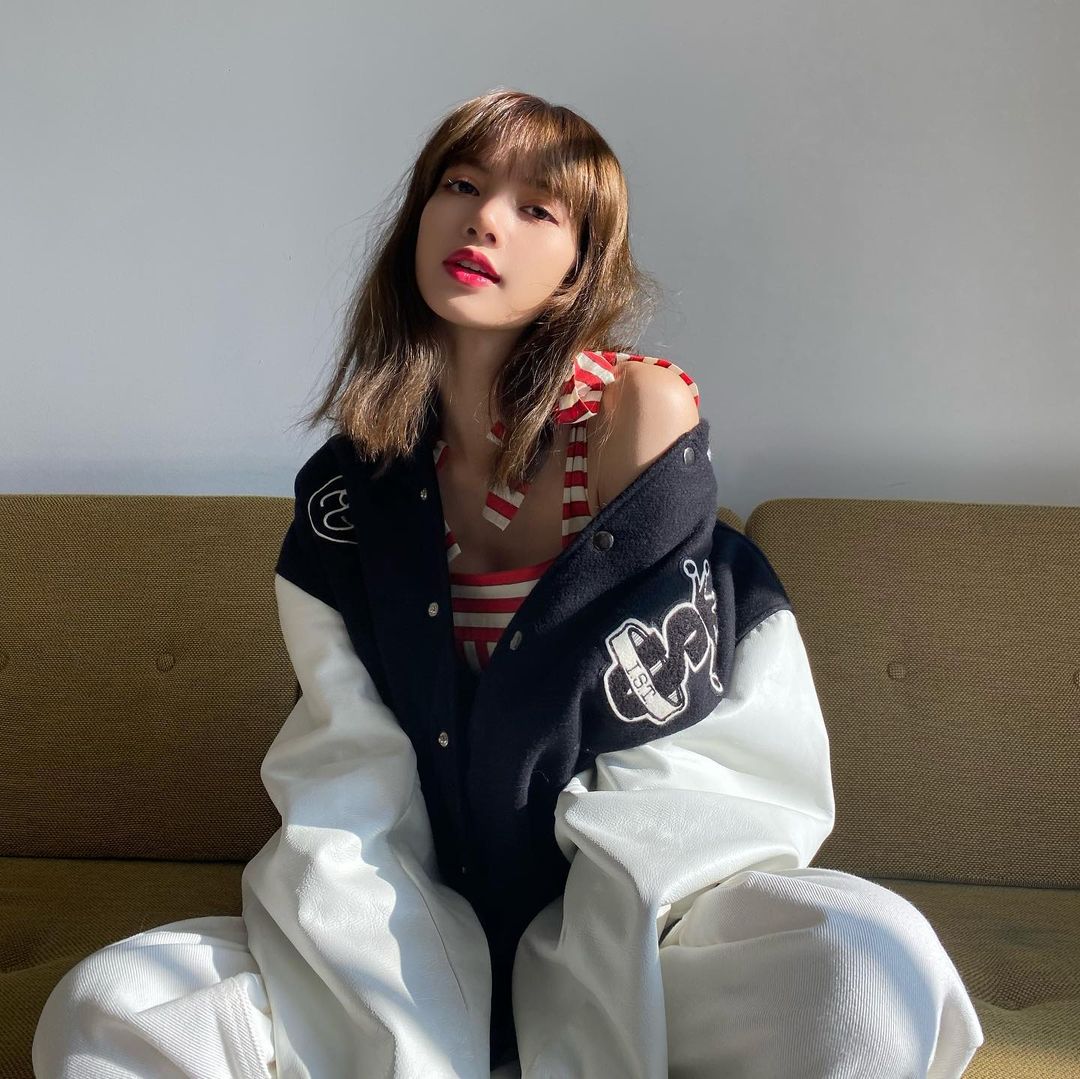 Baseball jackets are almost synonymous with South Korean fashion. They are capable of adding texture to even the simplest of outfits. Even though baseball jackets exhibit a simple approach to design, they have a unique charm that makes them an unmissable element of Korean street fashion. Baseball jackets should preferably be brought in darker colors and larger sizes. While darker colors make it easy to pair them with different types of outfits, larger baseball jackets brilliantly complement Korea's love for oversized fashion apparels. 
6 | Loose Belts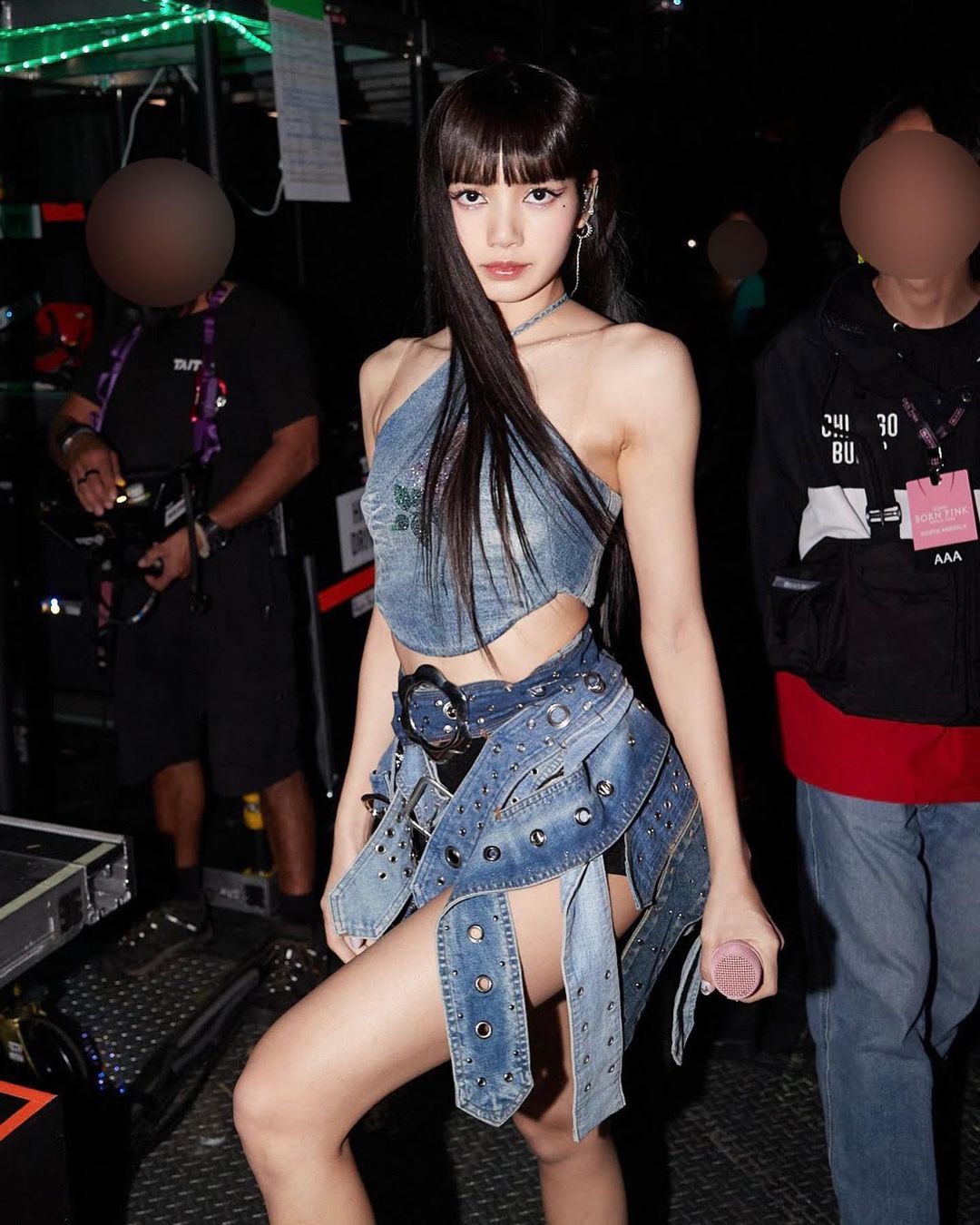 Belts are a wardrobe staple but they also are a  fashion must have. If you have an unusually large belt that is just sitting around in your wardrobe, you can use it for much more than just keeping your pants in place. Belts help in adding a sort of definition to one's outfit. They mark a periphery between tops and pants thus adding more detail to the outfit. Contemporary loose belts are designed in a way where if a part of the belt is left hanging, it can still become a fashion statement. 
7 | Oversized Jackets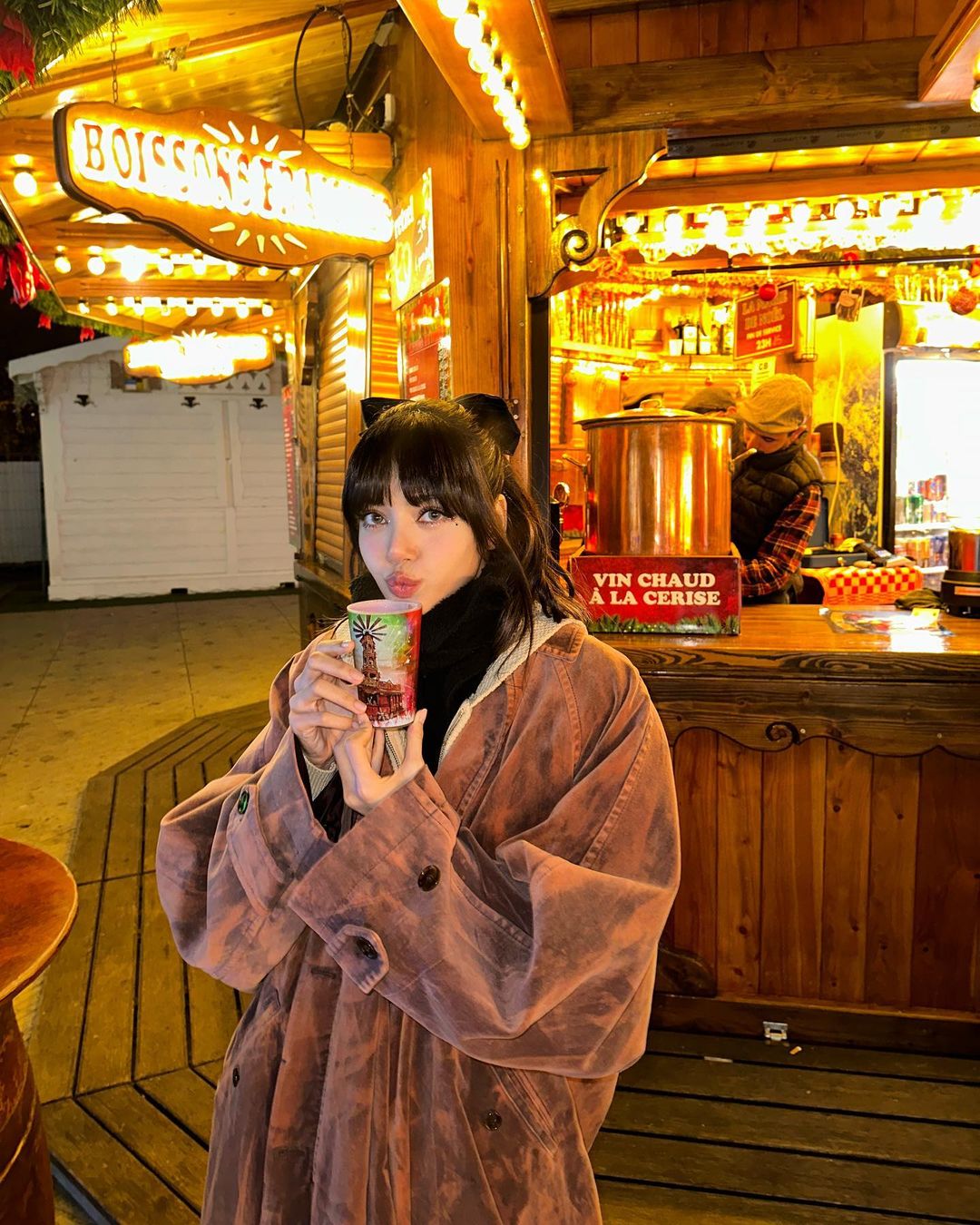 Korean street style is undoubtedly the flagbearer of oversized fashion. Oversized t-shirts, baggy jeans, name it and you will find it on the streets of Seoul. These simultaneously chic and comfy jackets are loved by both Korean celebrities and their fans. You can find some of your favorite idols rocking oversized jackets in airports and on reality TV shows. 
8 | Baggy Jeans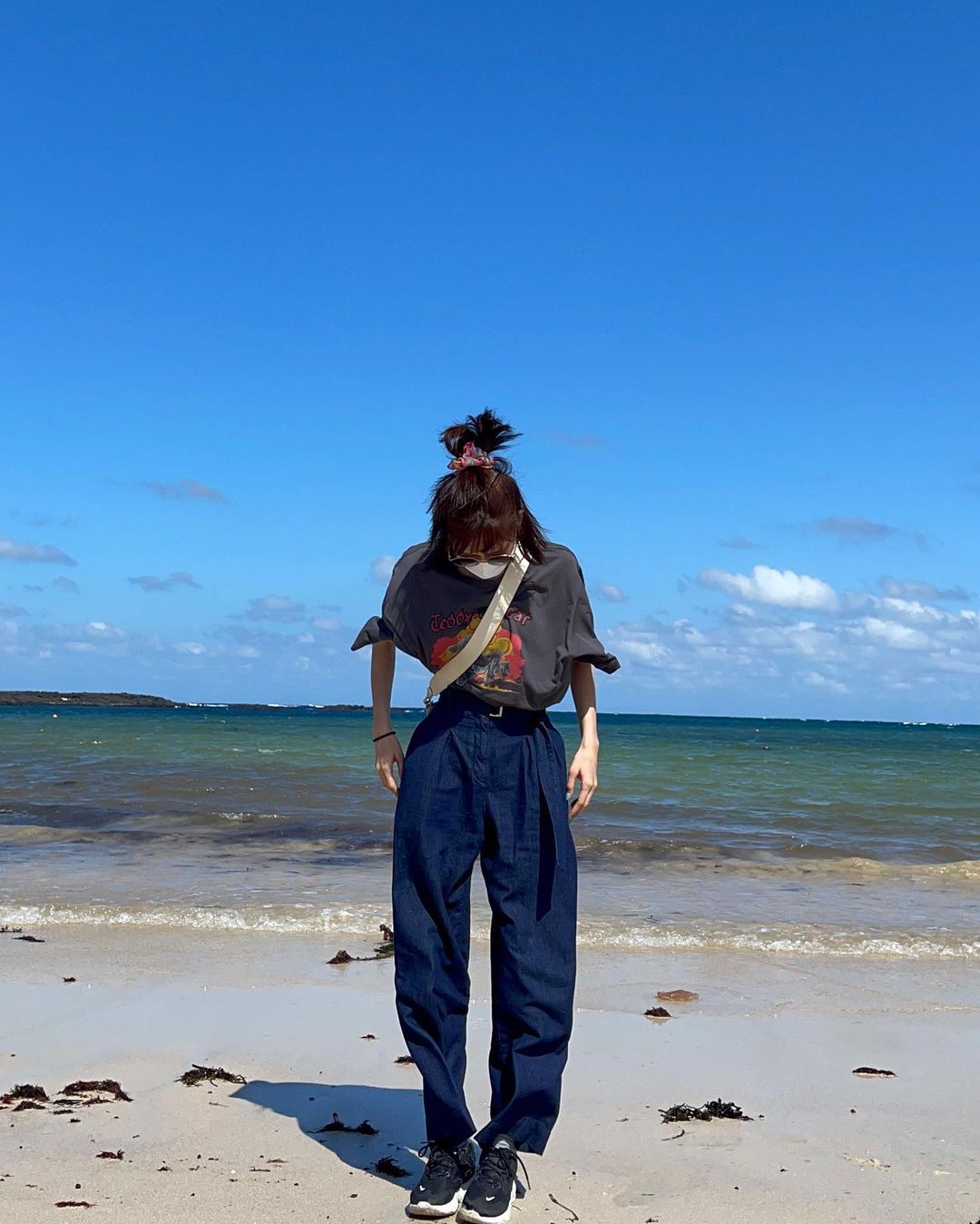 Fitted tops or oversized ones, no matter what you pick for your outfit, you can pair them all with a classy pair of baggy jeans. While many would like to claim that baggy jeans are finally making a comeback, the recent fashion trends will tell you a different story. Baggy pants were never really obsolete. They are paired with a different pattern of top every year but they have always been around. 
9 | Layered Collar Shirt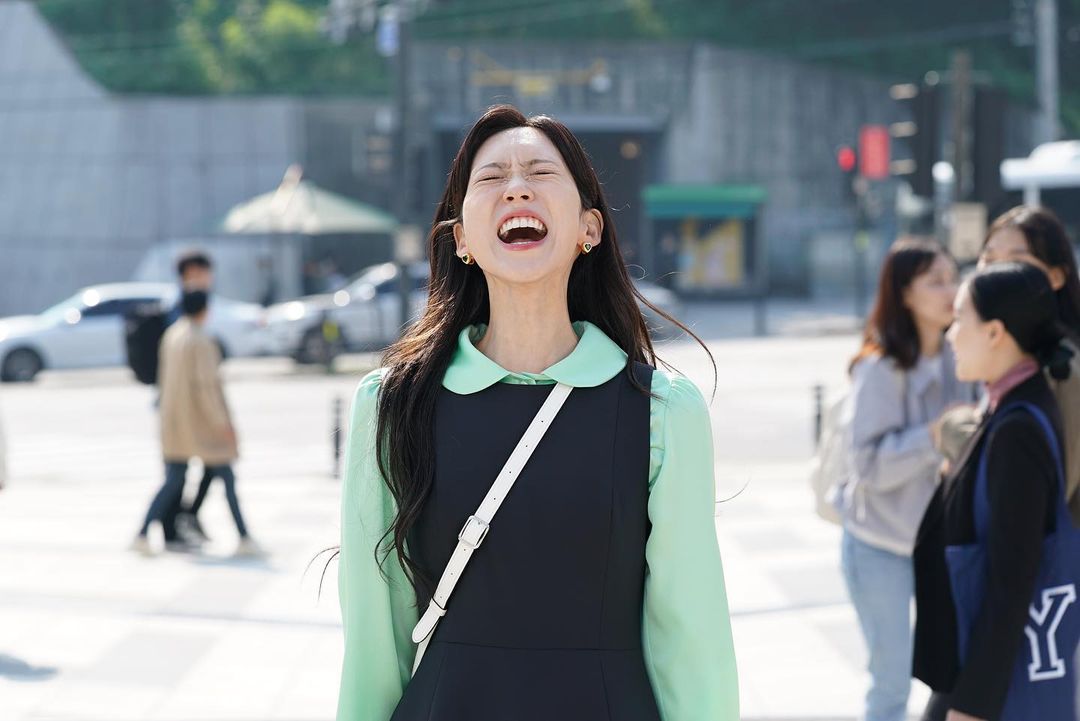 The best thing about layered collar shirts is that you can pair them with absolutely anything. They are easy to style and extremely comfortable. Korean street style relies on creativity and innovation. You can wear a layered collar shirt beneath an oversized sweatshirt or sweater or pair it with the craziest pair of baggy jeans that you own. There are outfit combinations that might not sound too plausible in your head but have runway potential in real life, all you need to do is try. 
10 | Hanbok-inspired Clothing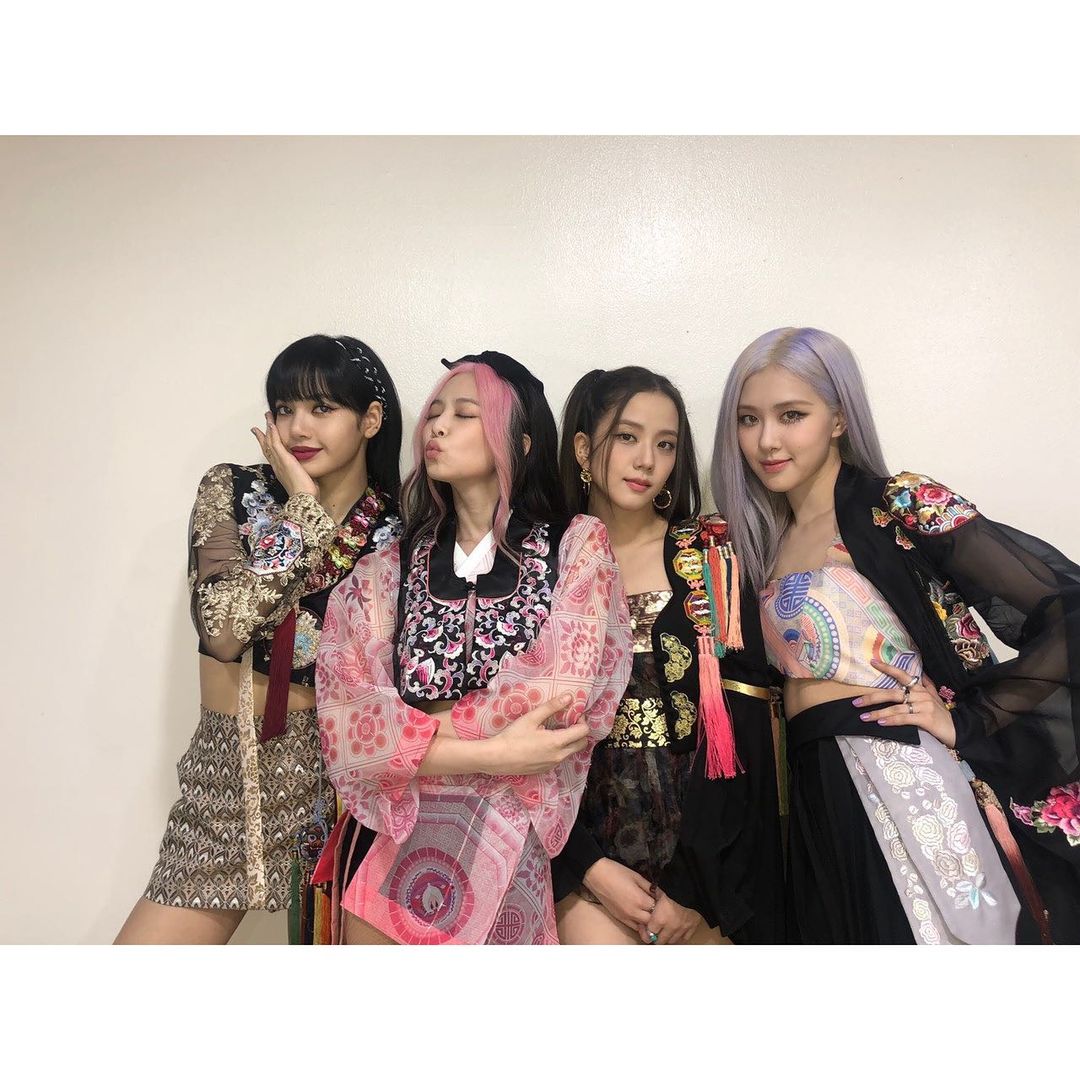 Sageuks (Korean historical dramas) have successfully paved their way into the hearts of K-drama fans. From the architectural aesthetics of Joseon to that magnificent hanbok, fans love it all. While putting anything even remotely close to a Hanbok in a list of Korean streetwear fashion essentials might sound simply bizarre, it can actually be a great innovation. Korean brands have come up with a plethora of modern, Hanbok-inspired designs that can very well complement contemporary fashion trends.
11 | Ankle-length Skirts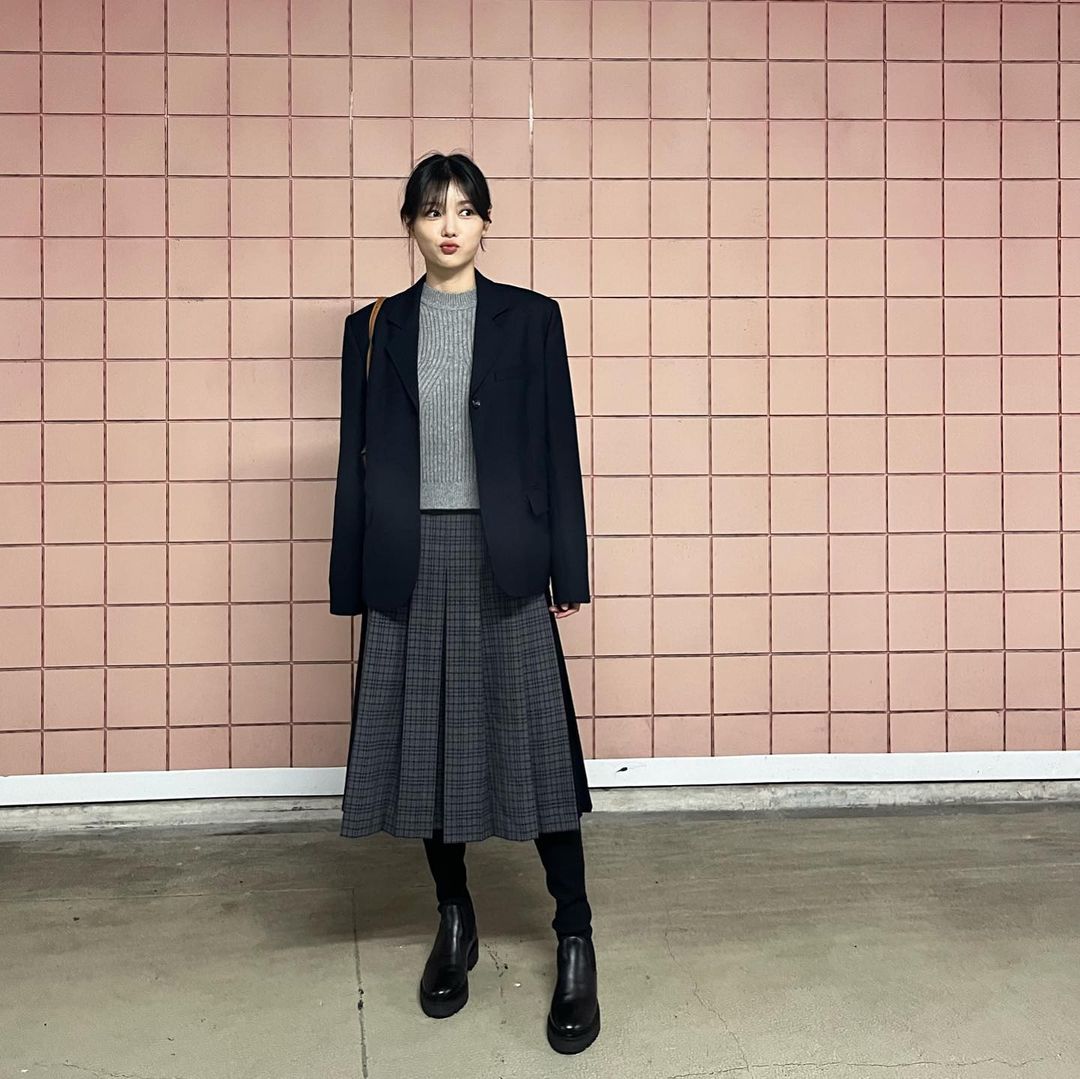 A lot of people dismiss ankle-length skirts as a potential outfit assuming they are too hard to style. So, are they really that hard to style? Absolutely not. A fitted top, an ankle-length skirt, and those shiny black boots that you have been saving for a special occasio, put them all together and you have a fantastic street fit. This outfit conveniently prepares you to show up to a shopping date or an actual party. Stylish, chic and innovative, this has to be one of the finest elements of Korean street style. 
12 | Tracksuits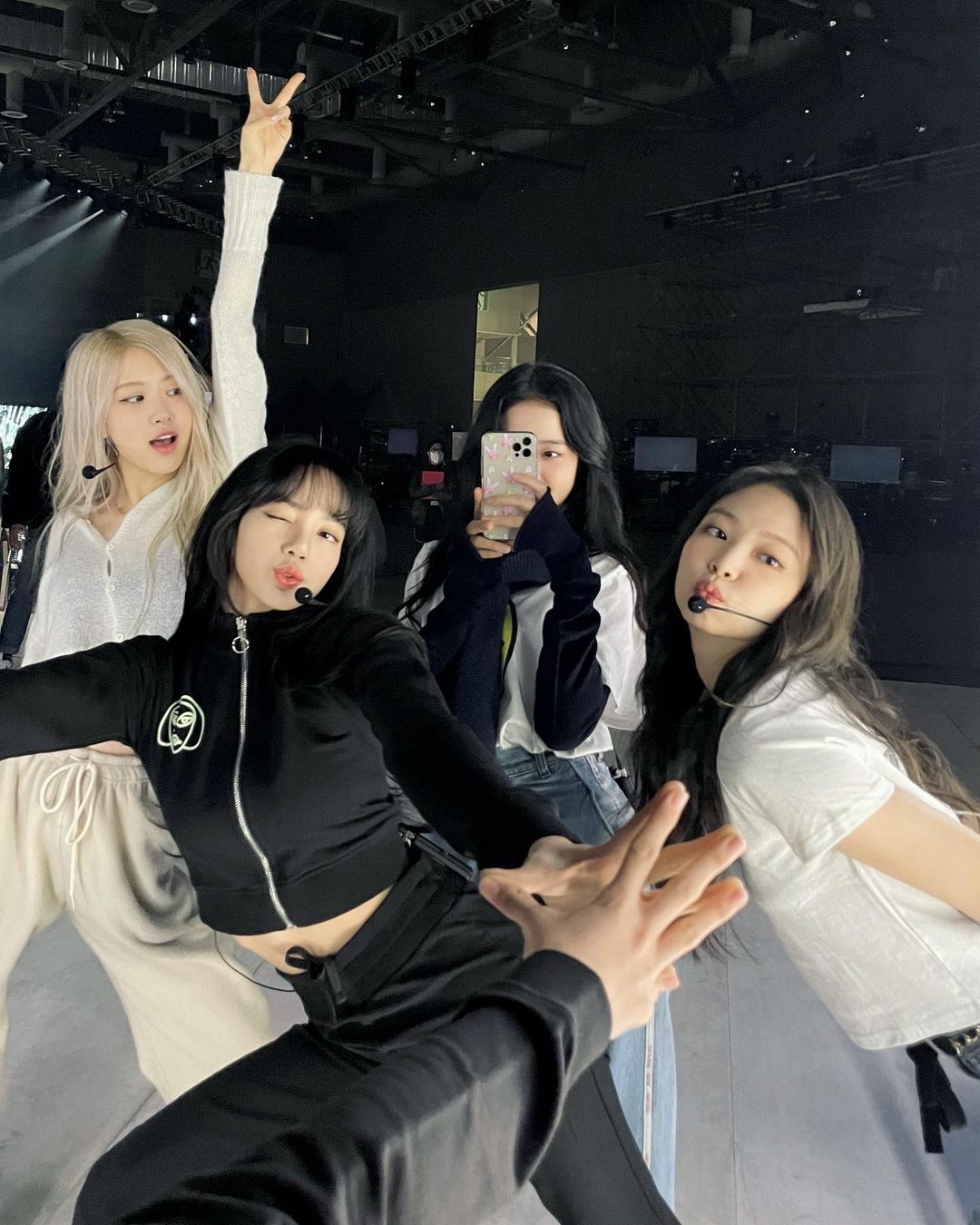 Athleisure and Korean street style are almost an inseparable combination. While it is common for people to pair joggers with a formal shirt and create a part-comfy, part-chic outfit, turning a full-fledged tracksuit into a fashionable street-style outfit might sound undoable. Spoiler alert: it's possible. Tracksuits can further be accessorized with a fanny pack and a pair of sneakers or even a pair of heels!
13 | Fleece Coats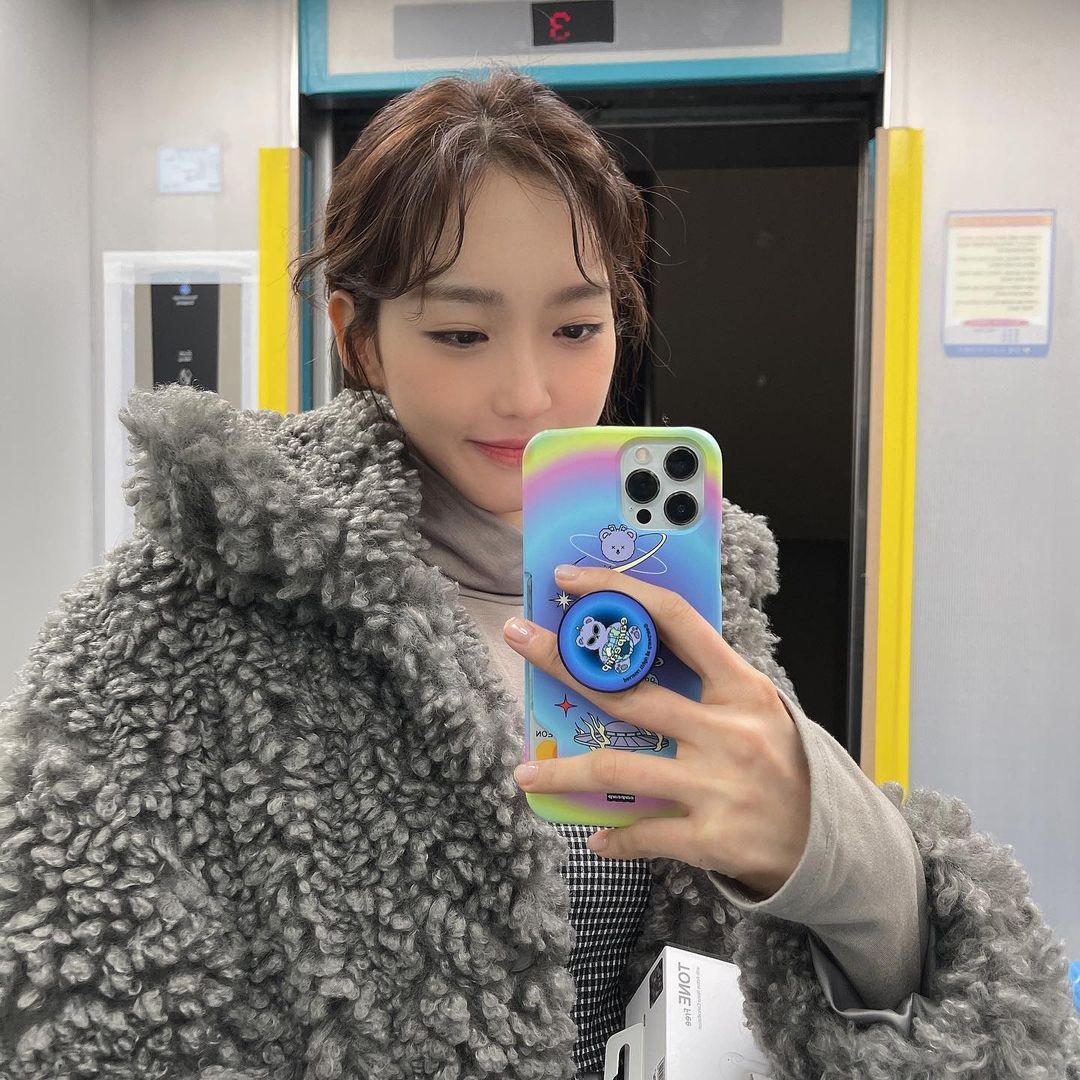 Warm, comfortable, and stylish, fleece coats are nothing short of a street fashion essential. If you want to add a little pizzazz to your winter streetwear, wear that fleece coat over your shoulders instead of simply putting it on. That way, you could be wearing the simplest of clothes beneath your coat and you will still have an incredibly chic outfit at your disposal.
14 | Ripped Pants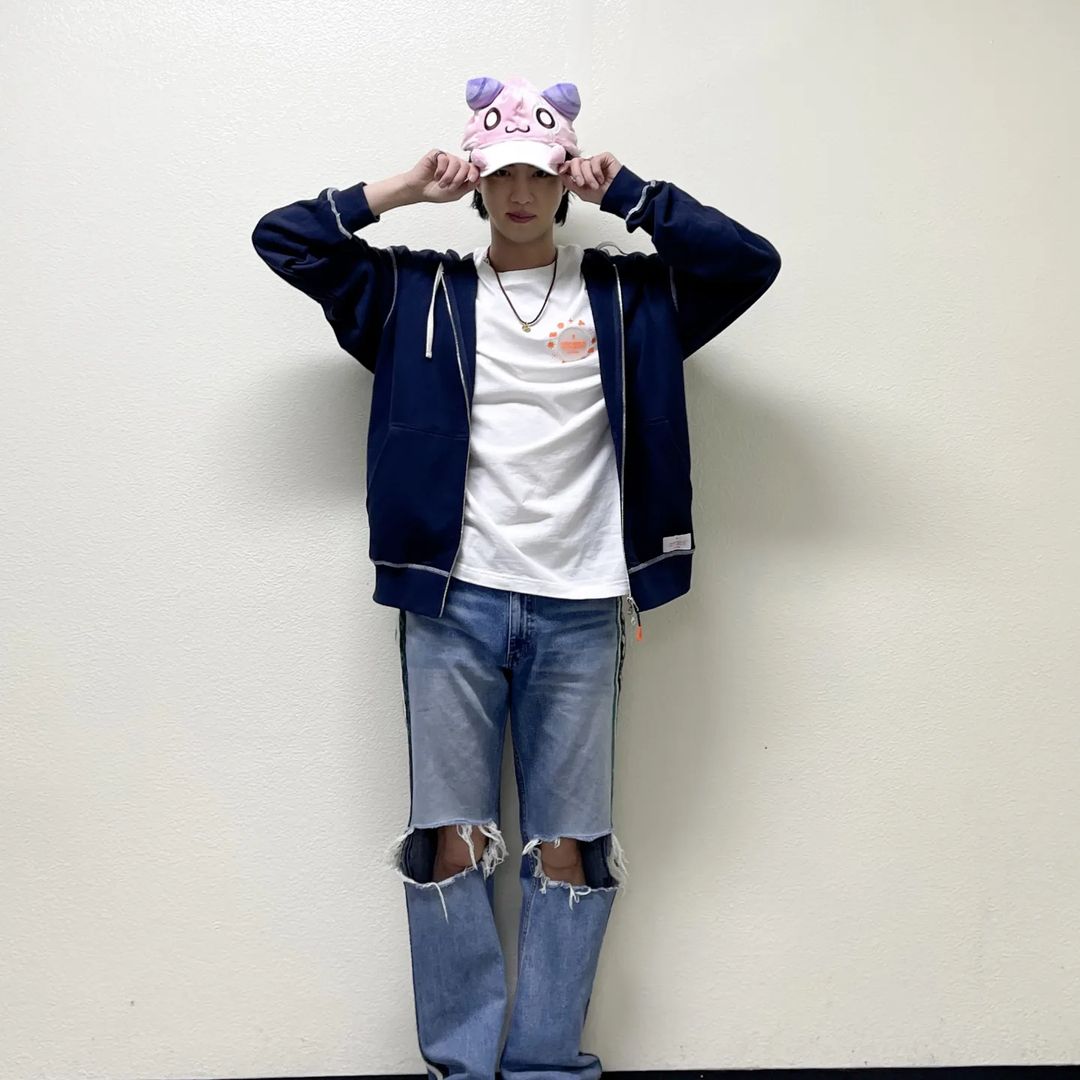 While ripped pants have been around for quite some time, they simply refuse to go out of style. Their simultaneously laid-back and playful vibe make them a perfect fit for most street-style outfits. In summer, you can simply pair a pair of ripped jeans with an oversized shirt and some funky sneakers. Wintertime on the other hand can give you a lot of options in terms of experimenting - more clothing items, more options. 
15 | Bomber Jackets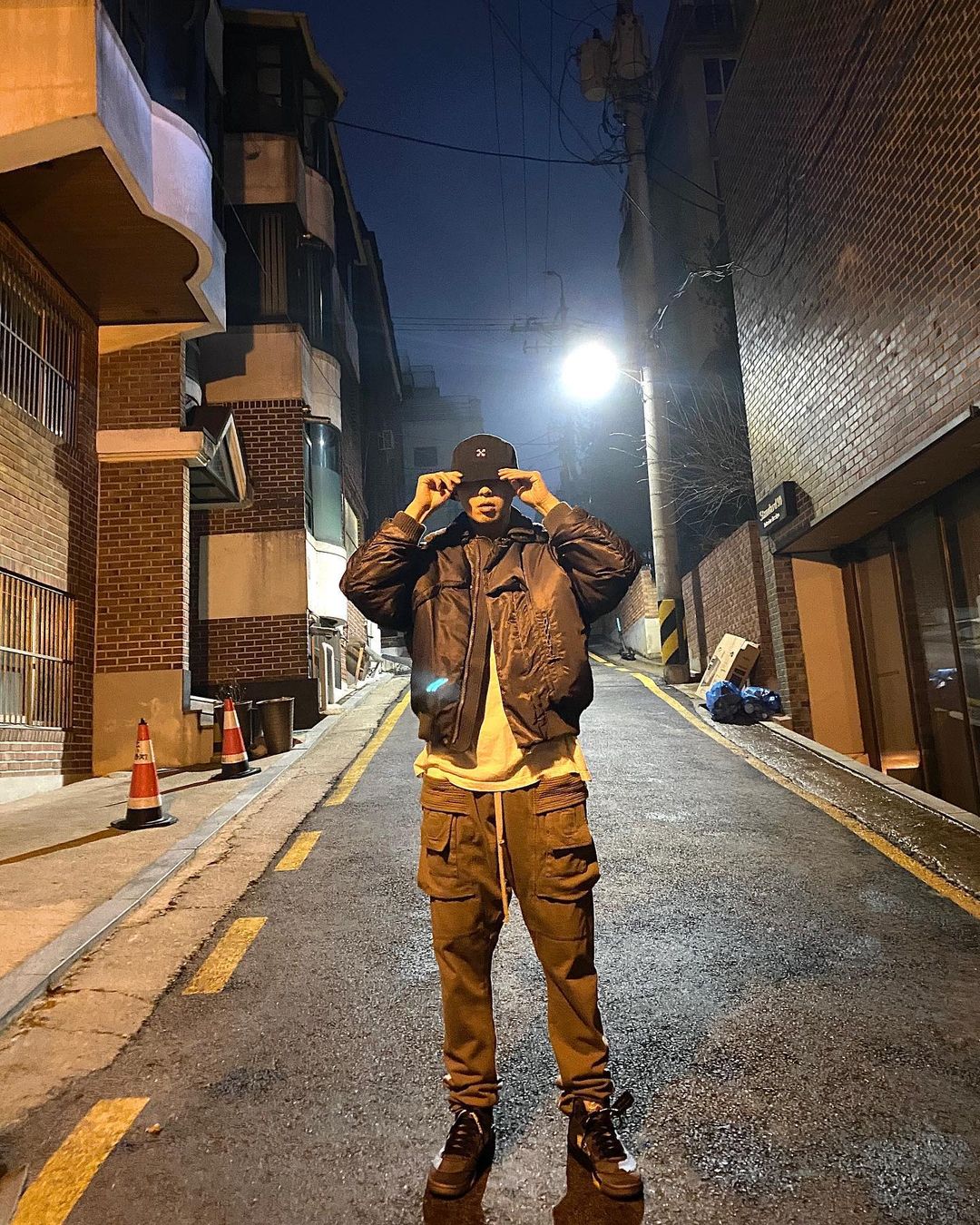 A fashion phenomenon today, bomber jackets were introduced to the world during World War  II. Once worn by military men as part of their uniform, these fancy jackets are a winter-wardrobe staple today. They have been repeatedly improvised to go well with contemporary fashion trends. Instead of pairing a bomber jacket with something unconventional, you might as well let those creative juices run free. Pair that hip bomber jacket of yours with a high-toned bodycon dress!
16 | Cargo Pants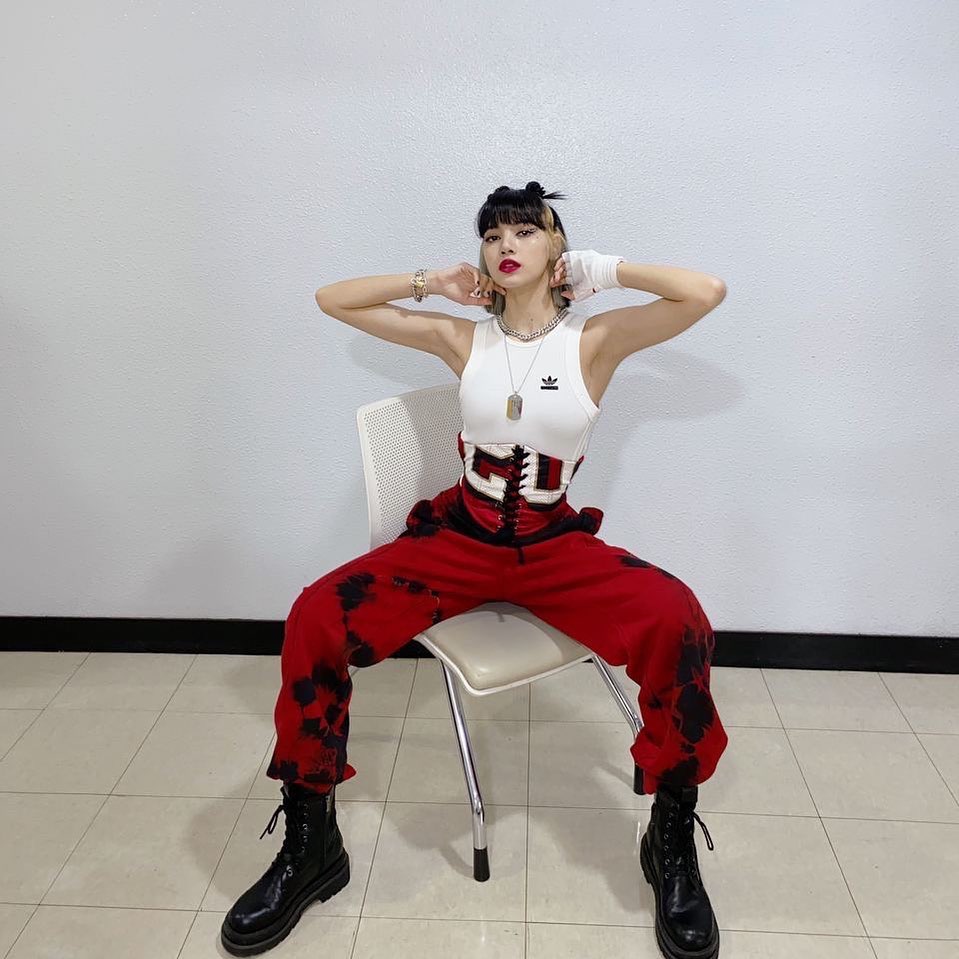 A pop culture phenomenon from the early 2000s, cargo pants seem to have found their way right back into the heart of fashion trends. There are a few things however that one must keep in mind before buying a pair of cargo pants. Cargo pants today are preferred in their high-waisted versions. That way, even with their street-friendly appeal, they make for a refined outfit.
17 | Ribbed Shirt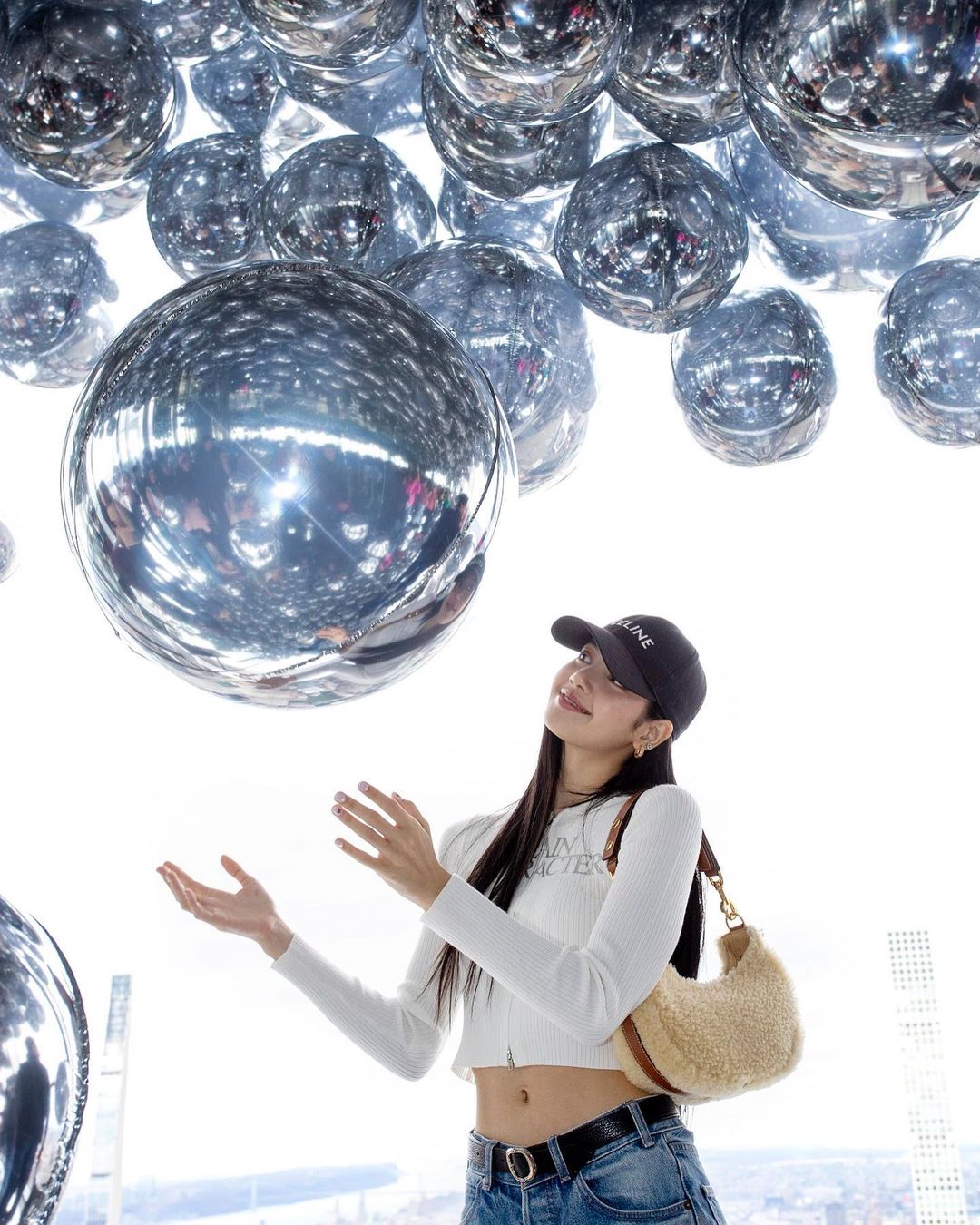 Usually chosen as undershirts, ribbed shirts can do pretty well on their own. . Their minimal texture and design can complement a humongous pair of baggy jeans. The contrast in the latter-mentioned outfit makes it an excellent fit for Korean street style which is already encased in a decent number of contrasting outfit combinations. When worn in winter, ribbed shirts can conveniently become undershirts beneath a bomber jacket or a fleece coat. 
18 | Denim Dungarees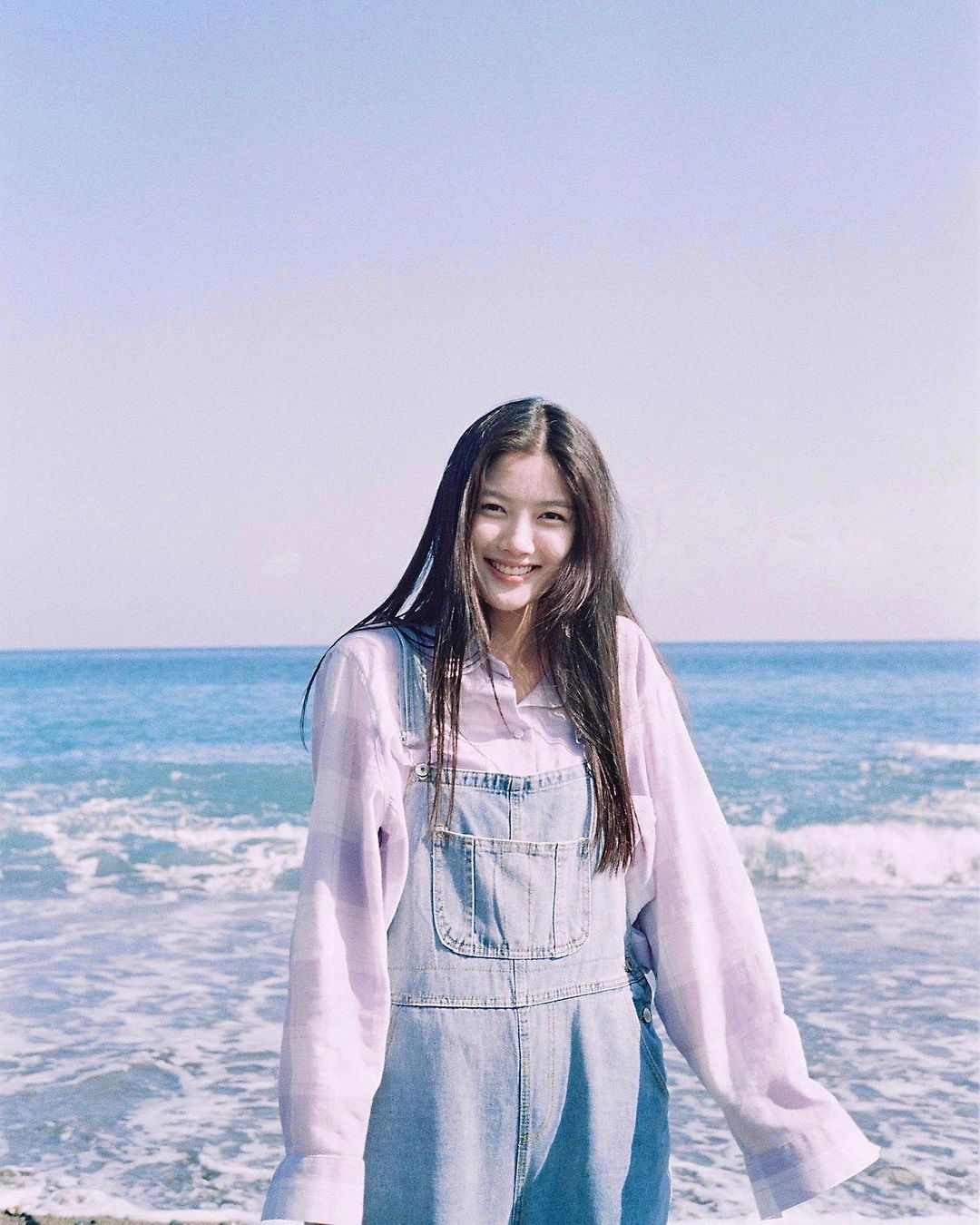 If you are unable to come up with just the right street style outfit, denim dungarees could be your fashion nirvana. Pair this simple yet fantastic piece of clothing with a half-sleeved ribbed shirt or a high neck pullover and there you have it, the perfect Korean street style outfit. You can pair a denim dungaree with bright undershirts to give your outfit more definition. 
19 | Joggers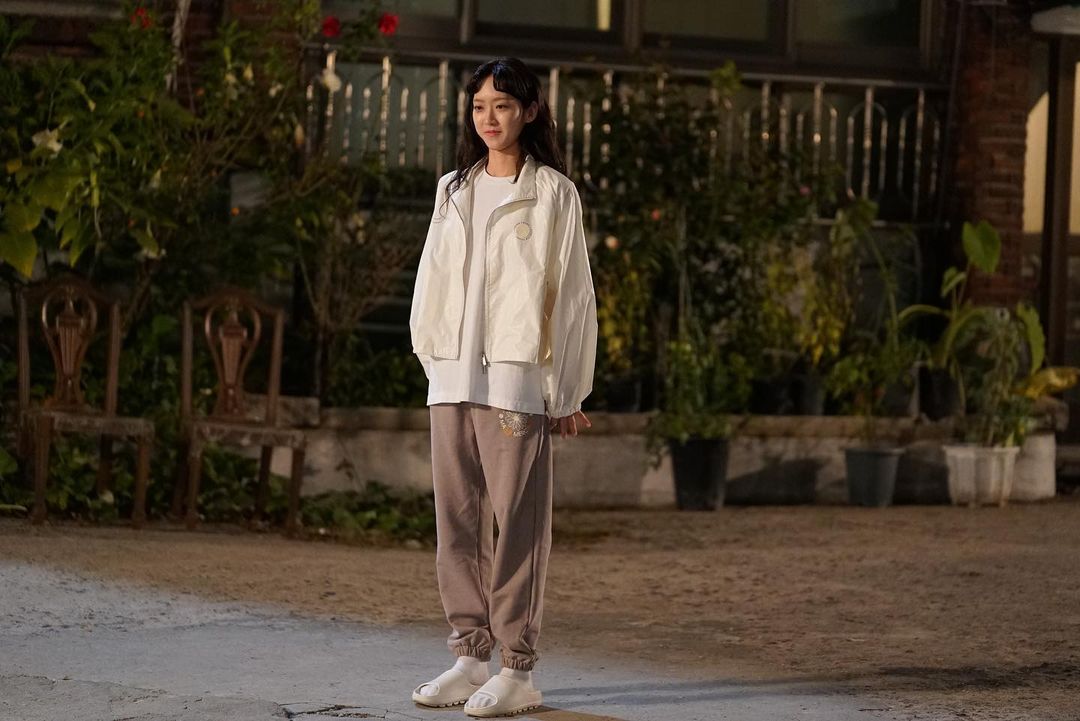 Simultaneously comfortable and fashionable, joggers are not just sweatpants 2.0. They are the face of athleisure. An athletic wear essential that you can conveniently pair with a cropped top or sweatshirt, joggers are a street fashion staple in Korea. Some of the most popular K-pop idols can be seen rocking a pair of joggers with various, personalized outfit combinations. You can pick a pair of dark-toned joggers and pair them with a relatively light-colored crop top or a cropped sweatshirt. 
20 | Sneakers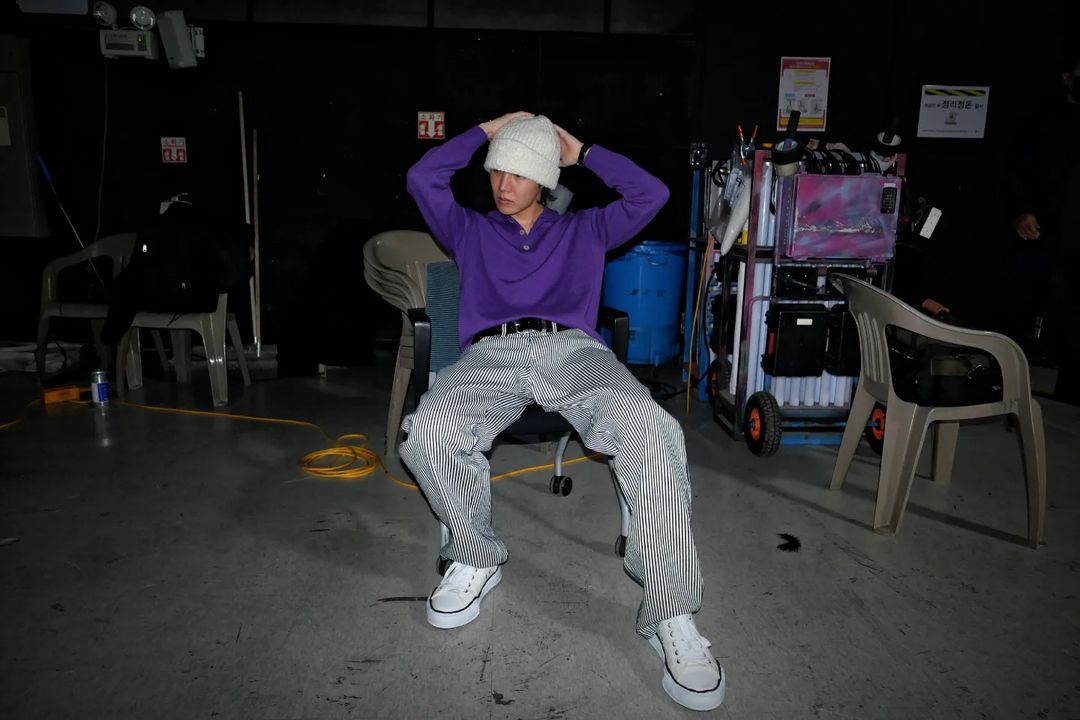 While sneakers are not specific to Korean fashion, they are paired with the most innovative outfit combinations here. The right pair of sneakers effortlessly exudes a hip flair. Sneakers are a fail-proof streetwear element that can give your outfit just the flair it needs. From tracksuits and joggers to co-ord sets and bodycon dresses, there is absolutely nothing that you cannot pair with a fantastic pair of sneakers. Getting sneakers in white, black, or other neutral colors is always a good call for it leaves you with more creative freedom. 
21 | Ankle-length Pants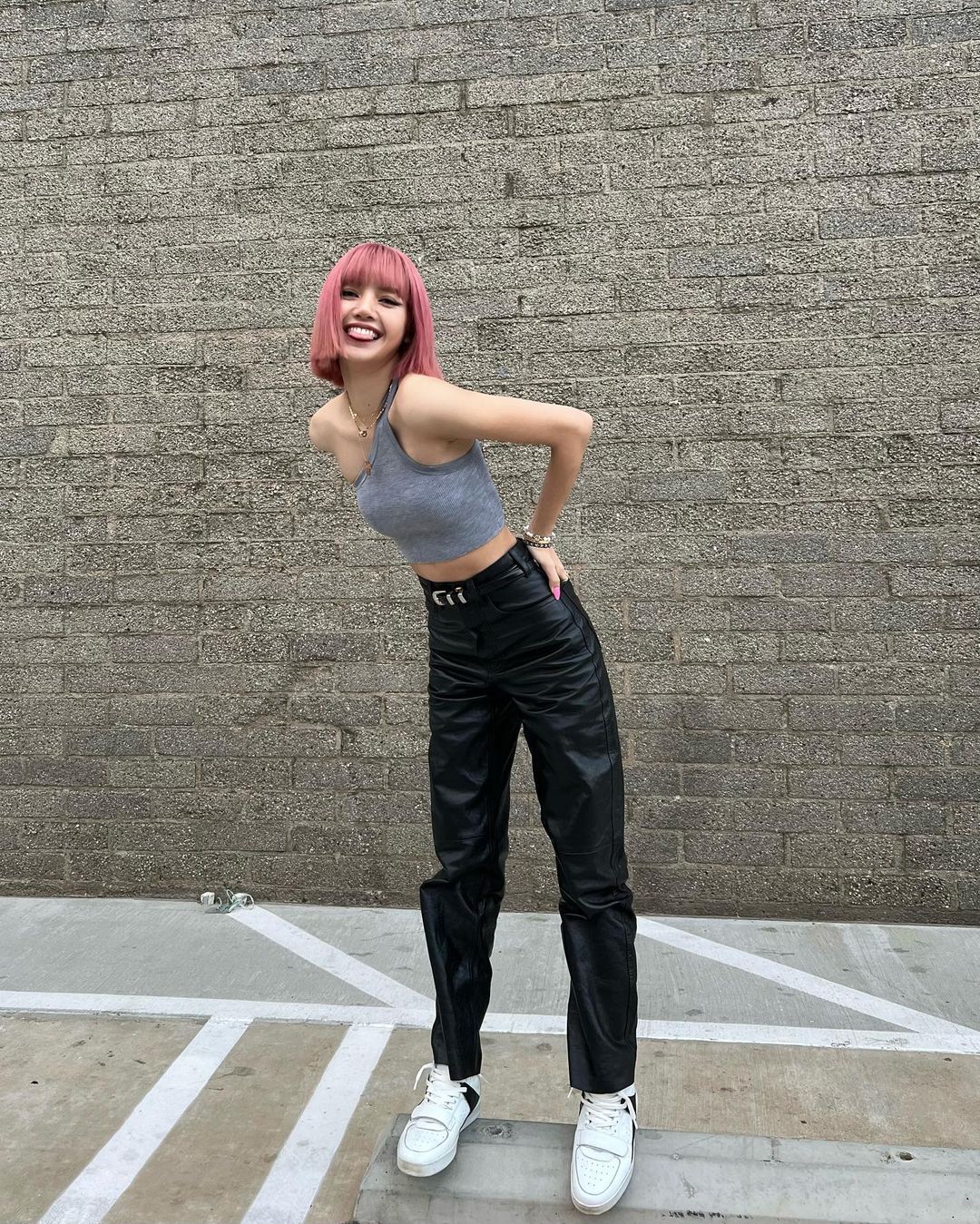 Grab a fitted blouse or an oversized one and pair it with a pair of wide-leg, ankle pants and you have a classic Korean street-style outfit ready. This is another fail-proof element of Korean fashion. Ankle-length pants let you flaunt your favorite sneakers almost effortlessly. Street-style fashion doesn't always have to be all over the place, a little definition can never harm any fashion personalizations.
22 | Plaid Skirts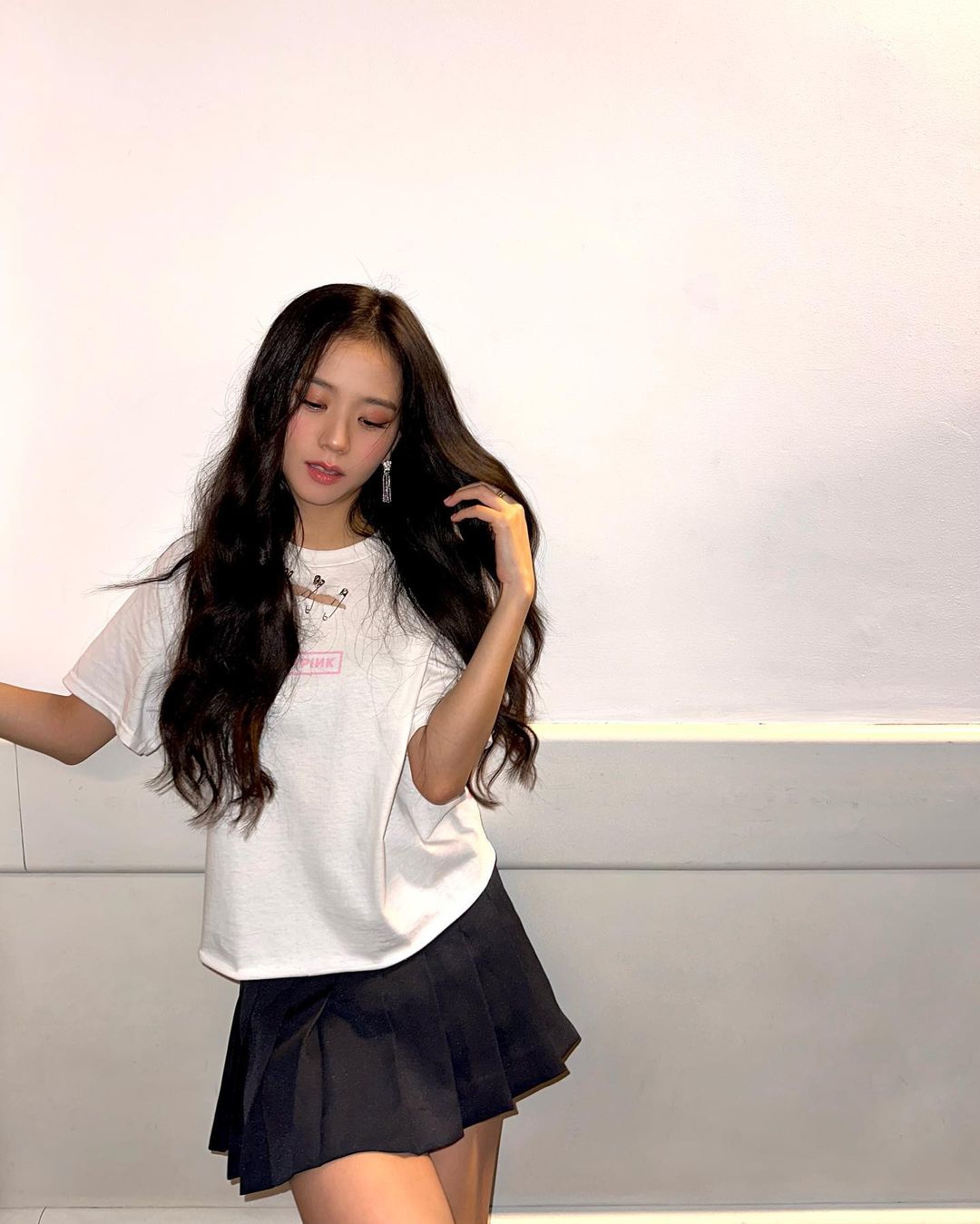 Plaid skirts don't exactly sound like they constitute a part of streetwear fashion anywhere. However, they are not only a part of the Korean street style but are almost imperative to it. Pair them with chunky boots or fishnet stockings and you have a chic ensemble up for a day out. Just a few conspicuously playful additions and these plaid skirts can be the go-to Korean fashion club attire. 
23 | Oversized T-shirts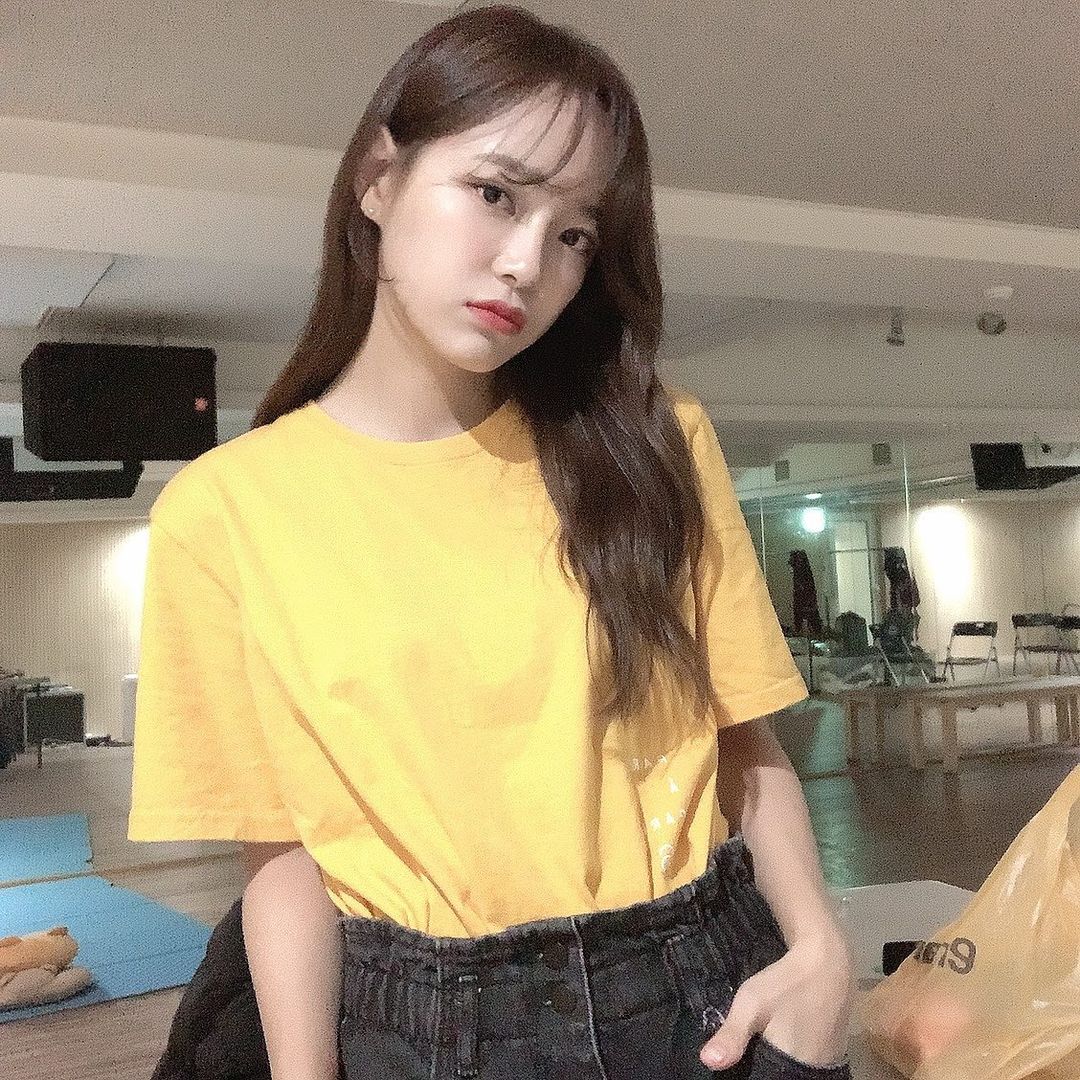 Korean dramas have established quite well that oversized clothing is a fashion favorite in Korea. Idols rocking oversized t-shirts at airports and never failing to make a fashion statement further add to their fashion credibility. Oversized t-shirts can form part of a plethora of outfit combinations. They can be worn as undershirts beneath bomber jackets or can be paired with a pair of wide-leg trousers. No matter what you pair them with, they never fail to exude that laid-back yet playful flair. 
24 | Bucket Hats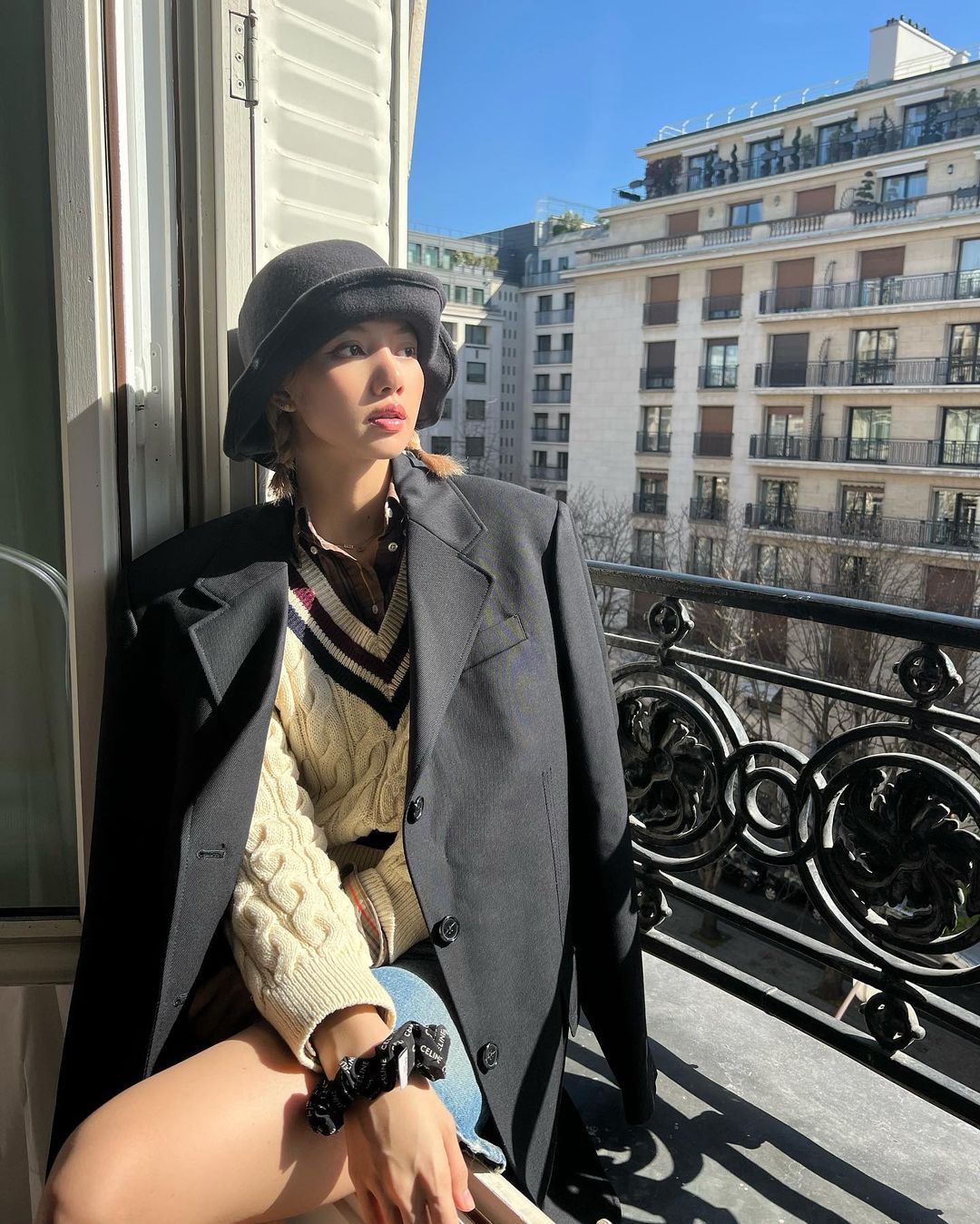 Bucket hats are undeniably the representative symbol of Korean street fashion. Spotted not just on the streets but also in some of the famous K-pop music videos, these hats are worn and flaunted by commoners and celebrities on almost a daily basis.Tiny and useful, bucket hats have the potential to add a charming finishing touch to absolutely any street-style outfit.
25 | Oversized Shirts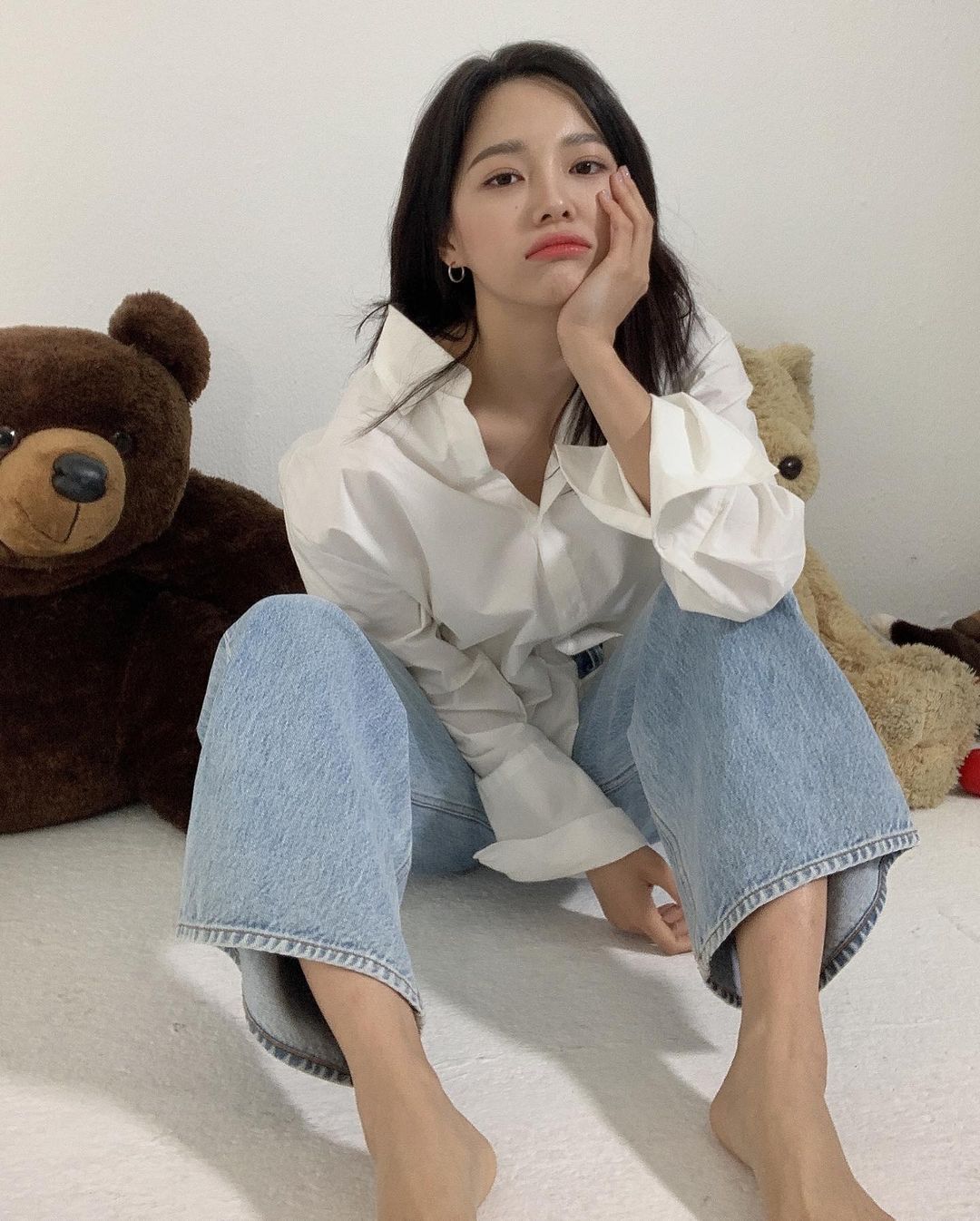 Another oversized wardrobe favorite of Koreans are oversized shirts. They can be paired with a pair of skinny-fit jeans to make a distinctly neat outfit, something that is a little all over the place and yet composed enough. Oversized shirts can also become undershirts beneath fitted vests. Getting the right Korean street-style outfit with an oversized shirt shouldn't be too hard, all you need to do is chase contrast - both in fit and color. 
26 | A-line Skirts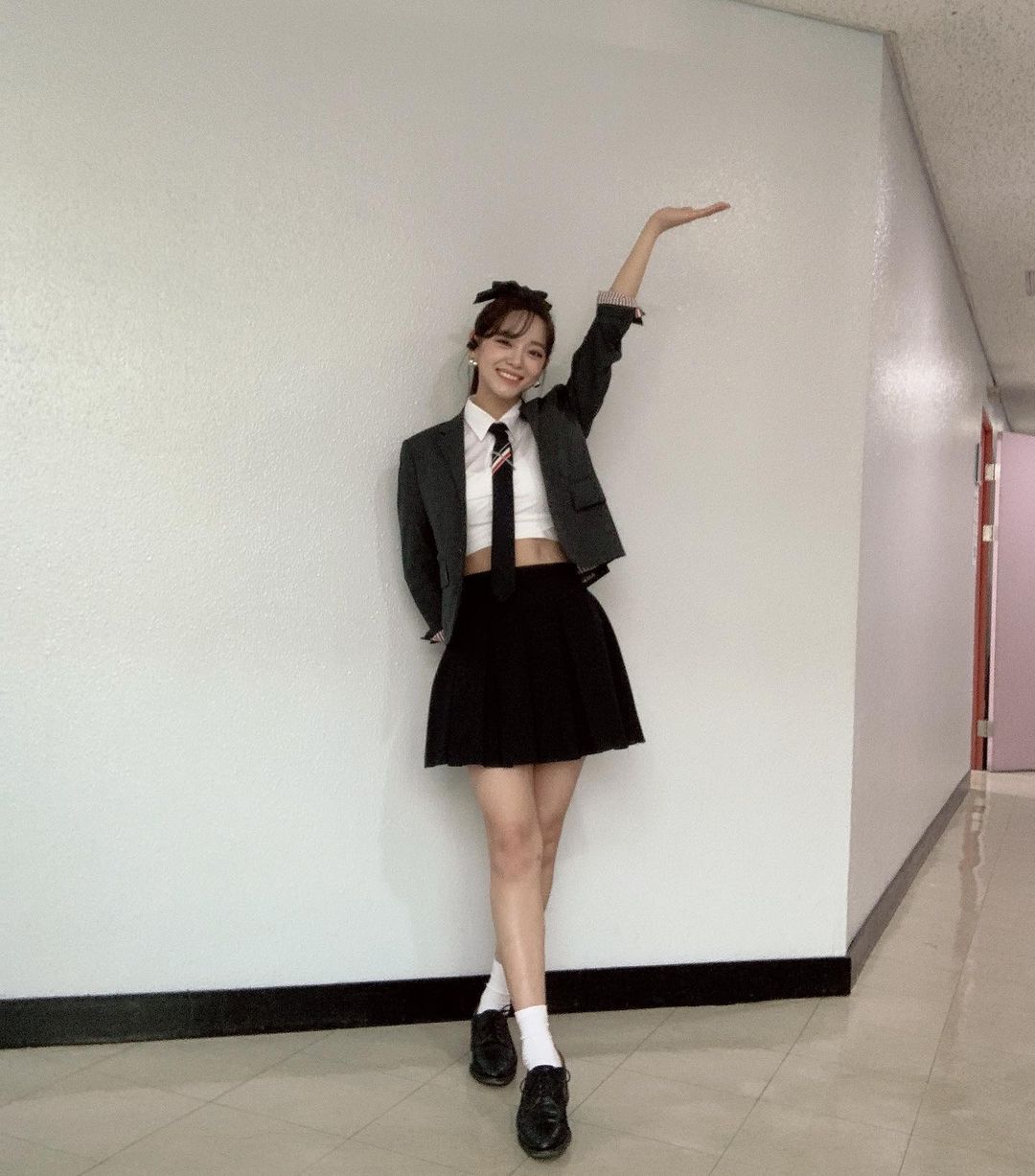 An A-line skirt is yet another chic slice of Korean street style fashion. They are best suited for outfit elements that blend effortlessly well together. A-line skirts can be paired with fitted, half-sleeve tops. To add a hint of signature street fashion, they can be paired with a pair of chunky shoes too.
29 | Ruffled Tops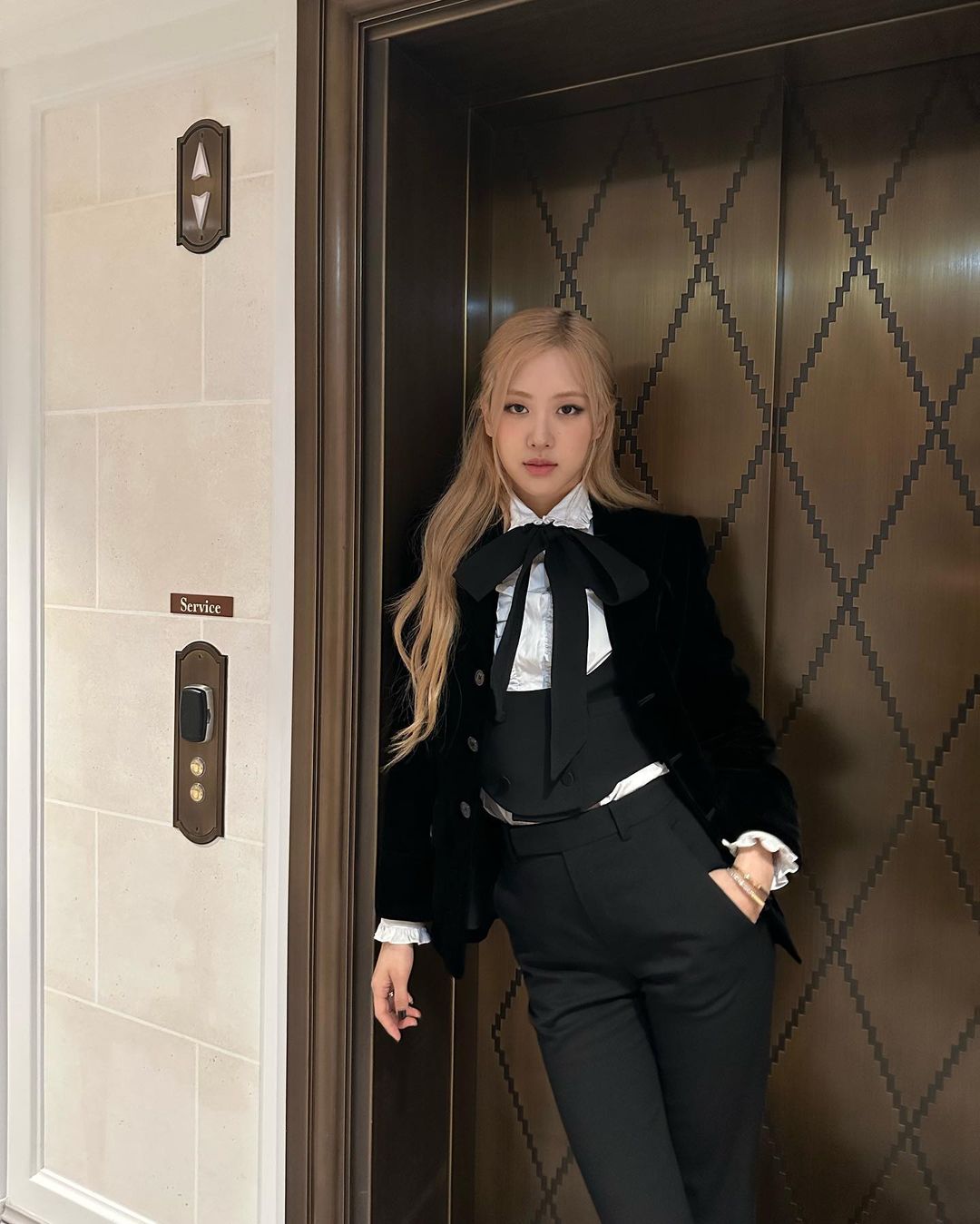 While 'ruffled' and 'street style' are two words that you don't expect to hear in the same sentence, ruffled tops can very well form part of some of the most funky streetwear. While this one tilts a little too much towards experimentation, you can always come up with some brilliant outfit combinations while you're at it.
30 | All-black Outfits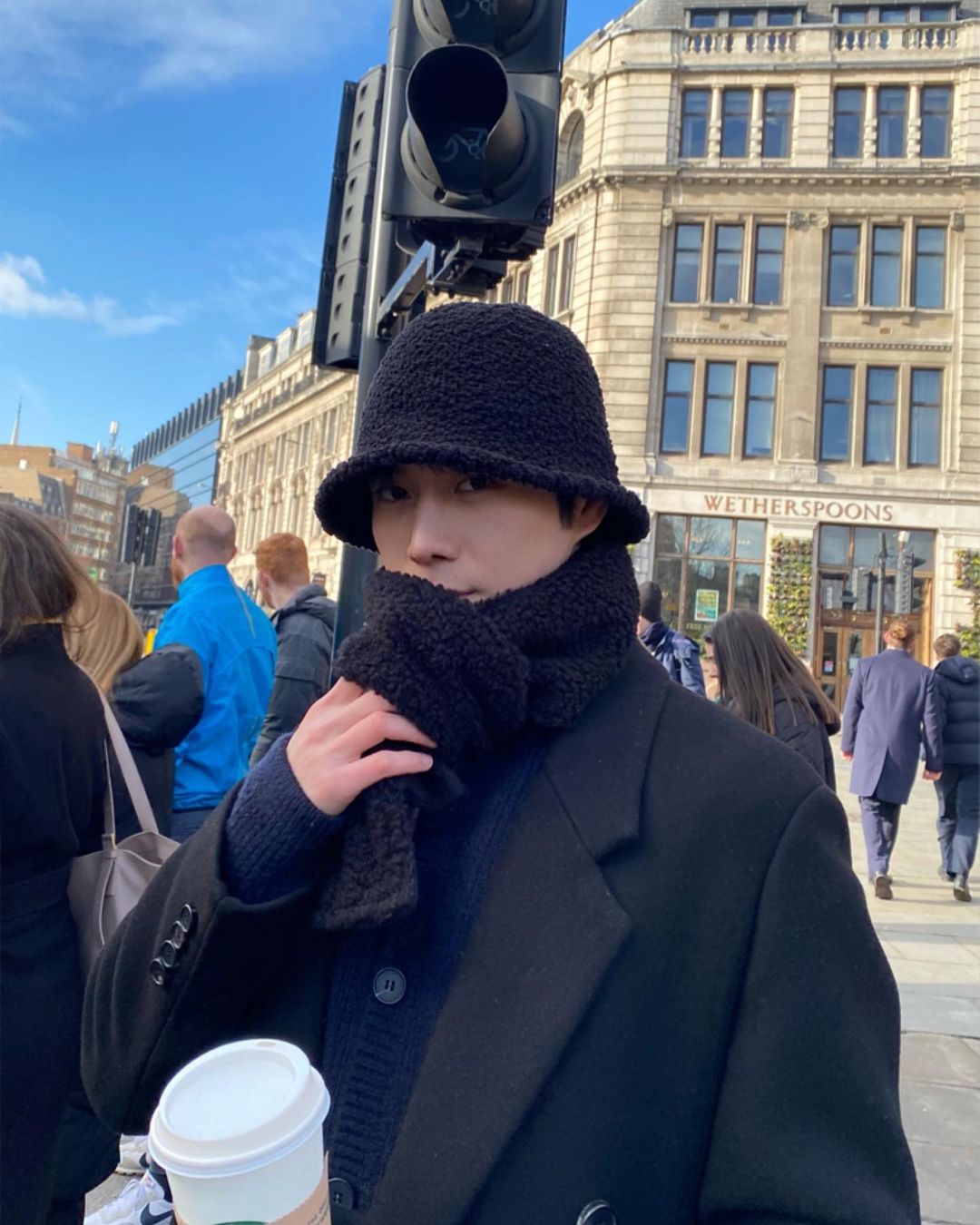 Now this is a combination that simply never gets old. All-black outfits are an impeccable amalgam of chic, monochrome and glam. If you are too afraid to try this one, you can start with keeping most of your outfit black and gradually progress towards more monochrome options. A fitted top and a pair of wide leg trousers can be paired with some distinctly bright accessories so as to highlight certain portions of your fashion quotient. . 
31 | Belts and Buckles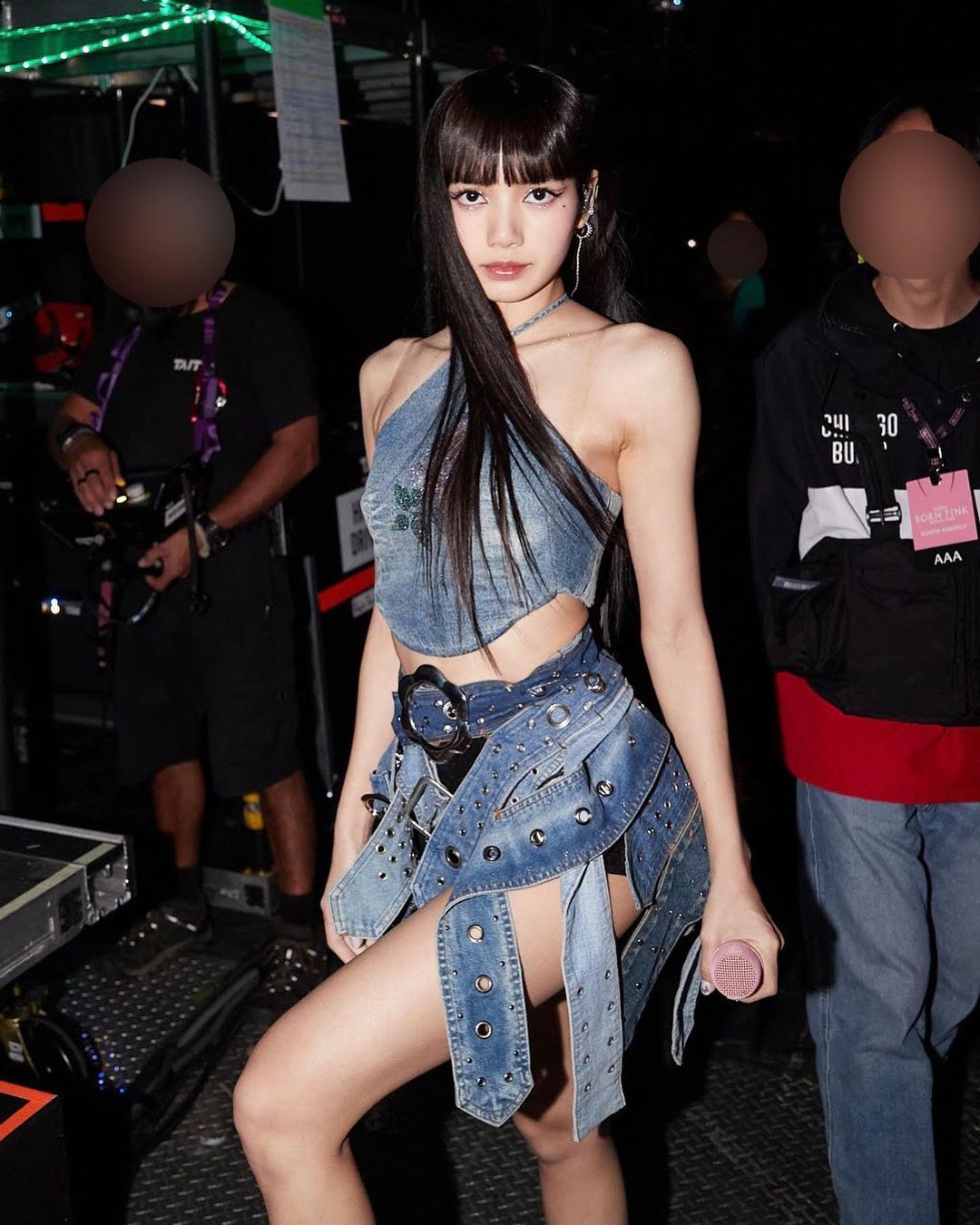 Korean street-style fashion is a walking example of how Koreans love adding belts and buckles to their outfits. An oversized t-shirt and a pair of trousers can easily pass off as cute fashion too. The latter can be accentuated by adding some belts and buckles to that cute outfit and making it street-appropriate and effortlessly hip.
32 | Accessories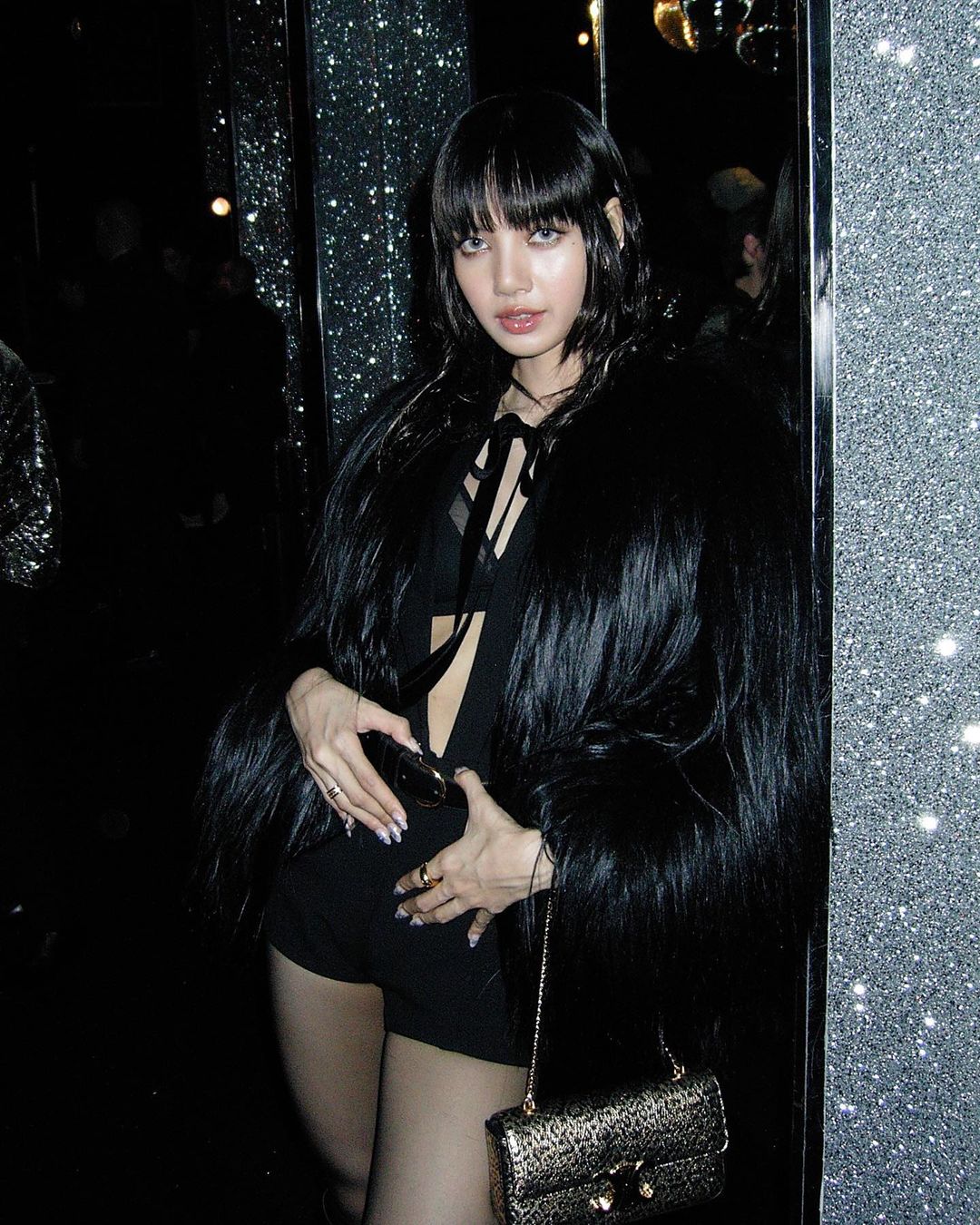 The fact that it simply never shies from accessorizing has to be one of the best features of Korean street-style fashion. Fanny packs, bucket hats, tote bags, signature jewelry, flip flops, and chunky shoes are some of the many examples of fashion elements that have paved the way to streetwear across the globe. 
Korean street style is known for its multi-faceted approach to fashion. It is glamorously comfortable. It encapsulates the most mundane elements of fashion and presents something unimaginably impressive. 
While the above-mentioned elements of Korean street fashion are some of the most popular and iconic ones, you can always add a personalized touch to them all and come up with something completely mind-blowing. For more updates on your favorite Korean celebrities and trends, stay tuned.
Stay updated with the latest Hallyu news on: Instagram, YouTube, Twitter, Facebook and Snapchat 
ALSO READ: Korean Dresses For Women: Top 10 Korean Outfits to Try This Year
FAQs
What is Korean street fashion called?
Korean street fashion is popularly referred to as 'Ulzzang Fashion'. Originally a Korean word, Ulzzang translates to 'best face'. One of the most incredible facets of South Korean fashion is therefore referred to as Ulzzang Fashion.
---
How do you dress in Korean street style?
There are a few signature elements of Korean street style that one can choose in order to dress the Korean street style way. These elements include oversized clothing, bucket hats, belts and buckles, wide leg pants, chunky shoes among others.
---
Is streetwear popular in Korea?
Streetwear is extremely popular in South Korea, so much so that celebrities and commoners can both be seen rocking some of the most iconic outfits on their way to get groceries.
---
Why is Korean street fashion so popular?
Korean street fashion is popular on account of a variety of factors. It is comfortable, practical and impeccably chic. Korean streetwear fashion has also been popularised by K-pop idols and Korean celebrities who have a legion of fiercely loyal fans who religiously follow them.
---
How to style oversized tshirt the Korean way?
Korean dramas have established it quite well that oversized clothing is a fashion favourite in Korea. Idols rocking oversized t-shirts at airports and never failing to make a fashion statement further adds to their fashion credibility. Oversized t-shirts can form part of a plethora of outfit combinations. They can be worn as undershirts beneath bomber jackets or can be paired with a pair of wide-leg trousers. No matter what you pair them with, they never fail to exude that laid-back yet playful flair. 
---
About The Author
A 22-year-old writer who recently graduated with a degree in Humanities. She finds great pleasure in leading, reading,
...
Read more
Top Comments
There are no comments in this article yet. Be first to post one!