Chae Jong Hyeop recalls scary epilepsy incident while touching on military enlistment: I would collapse…
Unlock the Boss and Love All Play star Chae Jong Hyeop recently revealed his diagnosis as questions regarding his military service were raised.
Published on Jan 19, 2023 | 07:51 PM IST | 212.6K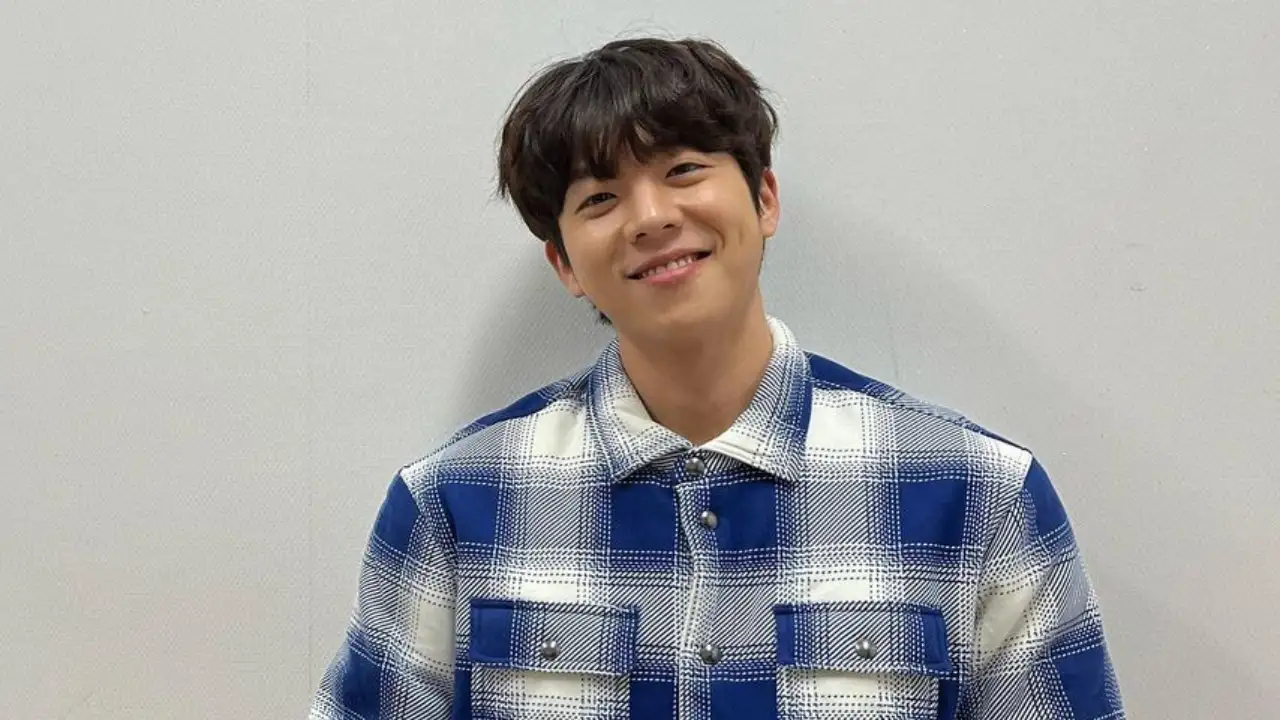 Chae Jong Hyeop is a South Korean model turned actor who started out fairly recently in the Korean acting industry. He made his debut with the TV show, 'Webtoon Hero Toondra Show' in which he starred as King Sejong in the second season. This was followed by a few smaller roles and supporting characters, and he soon went on to take up lead roles with his infectious personality. Born on May 19, 1993, Chae Jong Hyeop will soon turn 30 years old making many question about his mandatory military service.
Now in a new interview with Star News, the actor has spoken about his health and given an update about his military service.
Chae Jong Hyeop's military enlistment
As military enlistment is a sensitive topic, many celebrities refrain from publicly commenting about it. Chae Jong Hyeop put a rest to all rumours about himself with the talk of his impending service and if he will be enlisting anytime soon. The actor revealed that he has been exempted from active duty service in the military due to his health issues. Instead, he has been confirmed to complete his service as a Wartime Labor Service Agent.
This process came to be as the actor revealed he went through the Military Manpower Administration's physical examination for military enlistment and was determined to be a Grade 4 which would mean that he had to serve as a supplementary service agent or a social service agent. However, in such cases, the actor clarified, one has to enlist within four years of the examination or they have to get a re-examination. The actor expressed that as the military was an important topic he wished to recover fully and retake the test. When he went in for the second physical examination in 2018, he got an got an electroencephalography [EEG] test done and truthfully revealed to the administration that he had epilepsy.
Chae Jong Hyeop's epilepsy
According to the diagnosis made and what the actor revealed in the interview, Chae Jong Hyeop has been taking epilepsy medicines for years now following the detection. He further revealed that the symptoms first occurred when he was studying abroad and they continued even as he returned so he decided to get it diagnosed and the results came to be epilepsy. The actor recalled moments of horror when he would faint and foamed at his mouth a few times.
About Chae Jong Hyeop
As previously mentioned, the actor started off with supporting roles. He starred as a talented pitcher in 'Hot Stove League' and the people adored his character. He was then cast in the role of Choi Jae Sun in 'Sisyphus: The Myth' where his character harboured feelings for Park Shin Hye's character. Later, his main role in 'The Witch's Diner' as a high school student who works with a witch during nighttime at a restaurant that fulfills people's wishes and takes away their most prized possession. Chae Jong Hyeop earned the audiences' favour after starring as Yang Do Hyeok in 'Nevertheless' where he pined over his childhood crush and did everything right for her, only for her to end up in a toxic relationship but with the guy she really had feelings for. Viewers of the show sighed over his lack of 'winning the girl' moments but appreciated his true feelings.
Our personal favourite has to be his role in 'Love All Play' as the skilled badminton player who only has to change his mindset while playing and falls in love with a fellow athlete who is strangely connected to him. He exhibited top-notch 'green flag' behaviour as the fans called him and finally had a happy ending. His latest project was the fantasy thriller named 'Unlock My Boss' alongside Seo Eun Soo and Park Sung Woong. Chae Jong Hyeop is set to star in 'Is It Fate?' next alongside Kim So Hyun who plays his first love.
Recent public response to military enlistment and exemption matters
In early January it was revealed that a group of brokers was caught by the South Korean authorities who admitted to having falsely diagnosed health conditions for aiding in military service exemption or military service grade adjustment to their clients. K-pop idol, VIXX member and soloist Ravi's name has been mentioned during the coverage of this case, and his agency has so far said that they are checking the facts, hoping to release detailed information later. They have also said that the singer would be fully cooperating with the investigation. The latest update comes in the form of the arrest of the doctor responsible for issuing fake health certificates or diagnoses. The uproar has made the topic of military enlistment even more sensitive.
However, with the revelation of actor Chae Jong Hyeop's health condition, many netizens have come forward to lend their support.
Stay updated with the latest Hallyu news on: Instagram, YouTube, Twitter, Facebook and Snapchat
ALSO READ: Love All Play Ep 1 & 2: Chae Jong Hyeop and Park Ju Hyun's shuttling love story, should you Tune In For Two?
About The Author
After completing her engineering, Ayushi followed her passion for journalism and has been a professional writer for o...ver 3 years now. She is a K-drama binge-watcher and grooves to all genres of the K-music world. You can discuss unpopular opinions with Ayushi while she keeps looking for the next artist/show to dive deep into.
Read more
Top Comments
There are no comments in this article yet. Be first to post one!