25 Best Netflix Web series to keep you busy for days
Right from hits like Gilmore Girls, Jane The Virgin, to Netflix originals like Emily In Paris, keep scrolling for the perfect list of the best Netflix web series.
While Netflix has something for everyone, with a number of web series streaming on Netflix, it's pretty easy to be confused, what to watch? That's precisely why we have curated the ultimate assortment of best Netflix web series. In fact, if you are on the look out for something light hearted and cheerful, you will be glad you scrolled on. From fun shows like Emily in Paris, and Gilmore Girls,  to Jane the Virgin, we have hand-selected shows that you can sync with for this relaxing weekend by pausing your daily busy life. 
Chuck the random search of "best Netflix web series" on the Internet and take a look at our detailed list of all the best Netflix web series. So what are you waiting for? Scroll on for a collection of the top 25 best Netflix web series that is guaranteed to keep you busy for days or weeks.
 1. Anne with an "E" (2017 - 2019)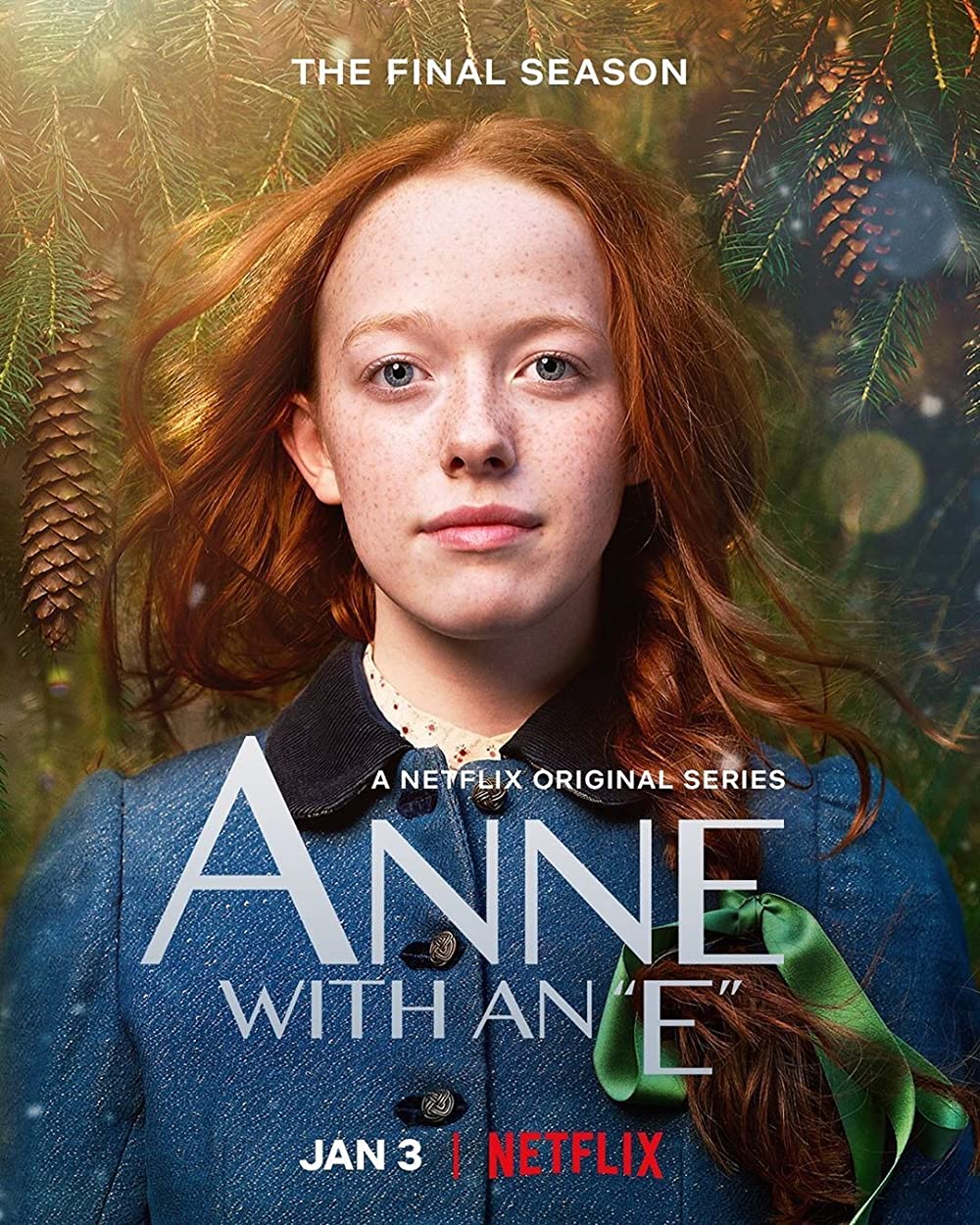 The narrator of this adaptation of Lucy Maud Montgomery's 1908 classic piece of children's literature, Anne of Green Gables, is based on a young orphan looking for love, acceptance, and a place in the world. Amybeth McNulty plays Anne, a 13-year-old who had to suffer an unpleasant upbringing in orphanages and strangers' homes. In the late 1890s, Anne is unintentionally transferred to live on Prince Edward Island with two frail older siblings, Marilla, and Matthew Cuthbert. Anne, who demonstrates a distinct personality, imagination, and intelligence, influences the lives of Marilla, Matthew, and everyone else in their little village by bringing joy.
Release Year - 2017
Written By – Moira Walley – Beckett
Star Cast – Amybeth McNulty, Geraldine James, R.H Thomson, Corrine Koslo, Dalila Bela, Lucas Jade Zumann, Aymeric Jett Montaz, Dalmar Abuzeid, Cory Gruter – Andrew and Joanna Douglas
Genre – Period Pieces, Teen TV show, Based on Lucy Maud Montgomery's 1908 classic work of children's literature, Anne of Green Gables.
Episodes – 27 Episodes, 3 Seasons
IMDb Rating – 8.7 / 10
2. Emily in Paris (2020 - Present )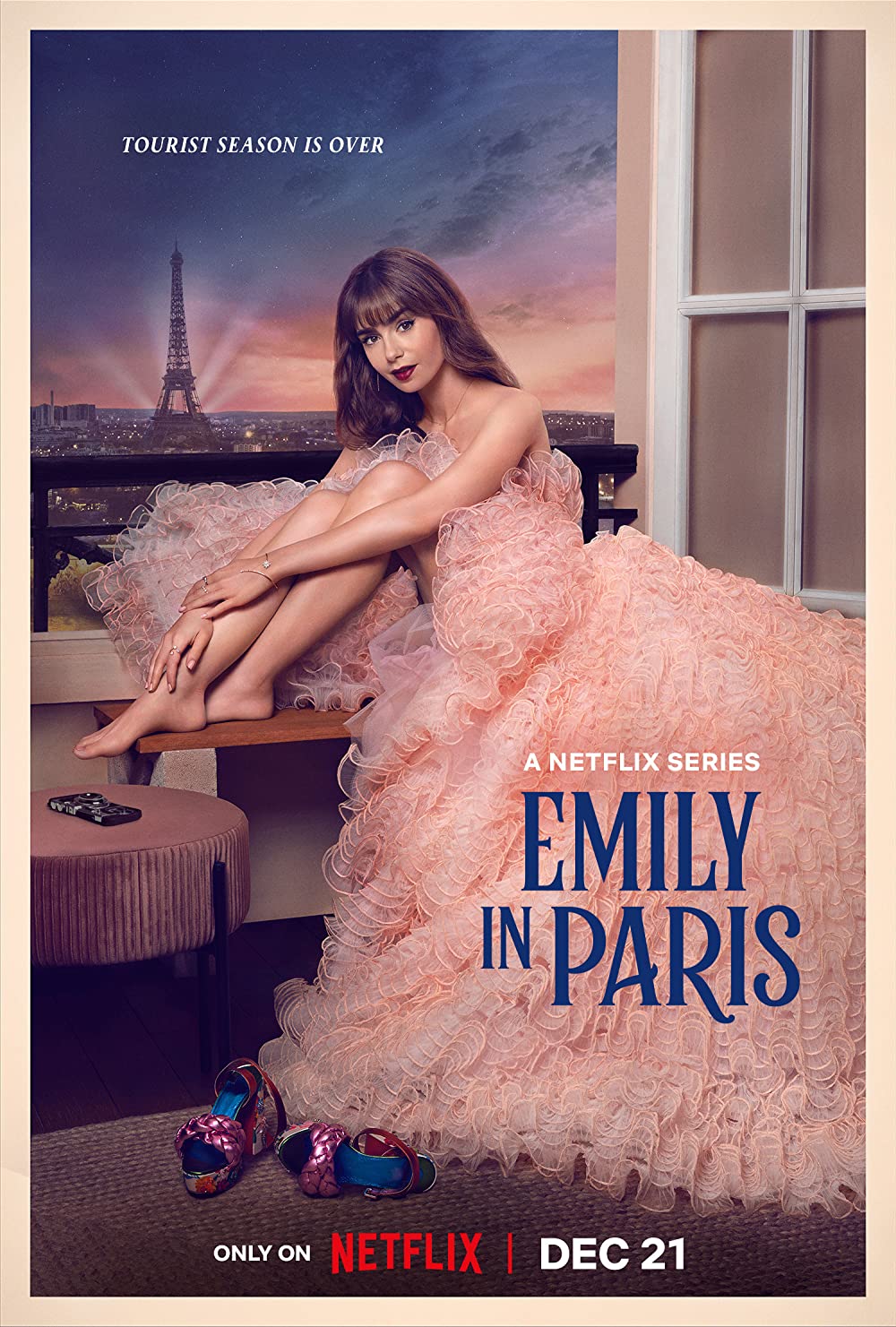 A Netflix Original streaming service which is in line with the American romantic comedy titled Emily in Paris was produced by Darren Star. The series, which is set in Paris, stars Lily Collins as aspiring marketing professional Emily Cooper, an American, who relocates to France to give a French marketing agency an American perspective. There, she encounters a culture clash due to her traditional Midwestern U.S. upbringing and tries to be successful at work while looking for love. It is one of the best Netflix web series of all time. 
Release Year - 2020
Written By – Darren Star
Star Cast – Lily Collins, Philippine Leroy-Beaulieu, Ashley Park, Lucas Bravo, Kate Walsh, Samuel Arnold, Bruno Gouery, Camille Razat, Lucien Laviscount, Paul Forman, Melia Kreiling and Kevin Dias
Genre – Romantic TV Drama and Comedy
Episodes – 30 Episodes, 3 Seasons
IMDb Rating – 6.9 / 10
3. Workin' Moms (2017 - Present )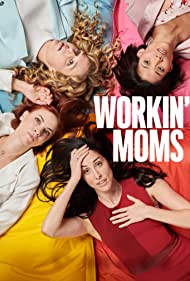 Love, career, and motherhood are all juggled by four women. When life throws them curveballs of bad times like identity crises, postnatal depression, professional opportunities, or unforeseen pregnancies, they encourage, confront, and strive not to condemn one another. With elegance and wit, they deal with both positive and negative aspects of life.
Release Year - 2017
Written By – Catherine Reitman
Star Cast – Ryan Belleville, Sadie Munroe, Nikki Duval, Dennis Andres, Katherine Barrell, Olunike Adeliyi, Peter Keleghan, Kevin Vidal, Aviva Mongillo, Victor Webster, and Wendy Crewson
Genre – Comedy Drama
Episodes – 73 Episodes, 7 Seasons
IMDb Rating – 7.8/10
4. Ginny and Georgia (2021 - Present)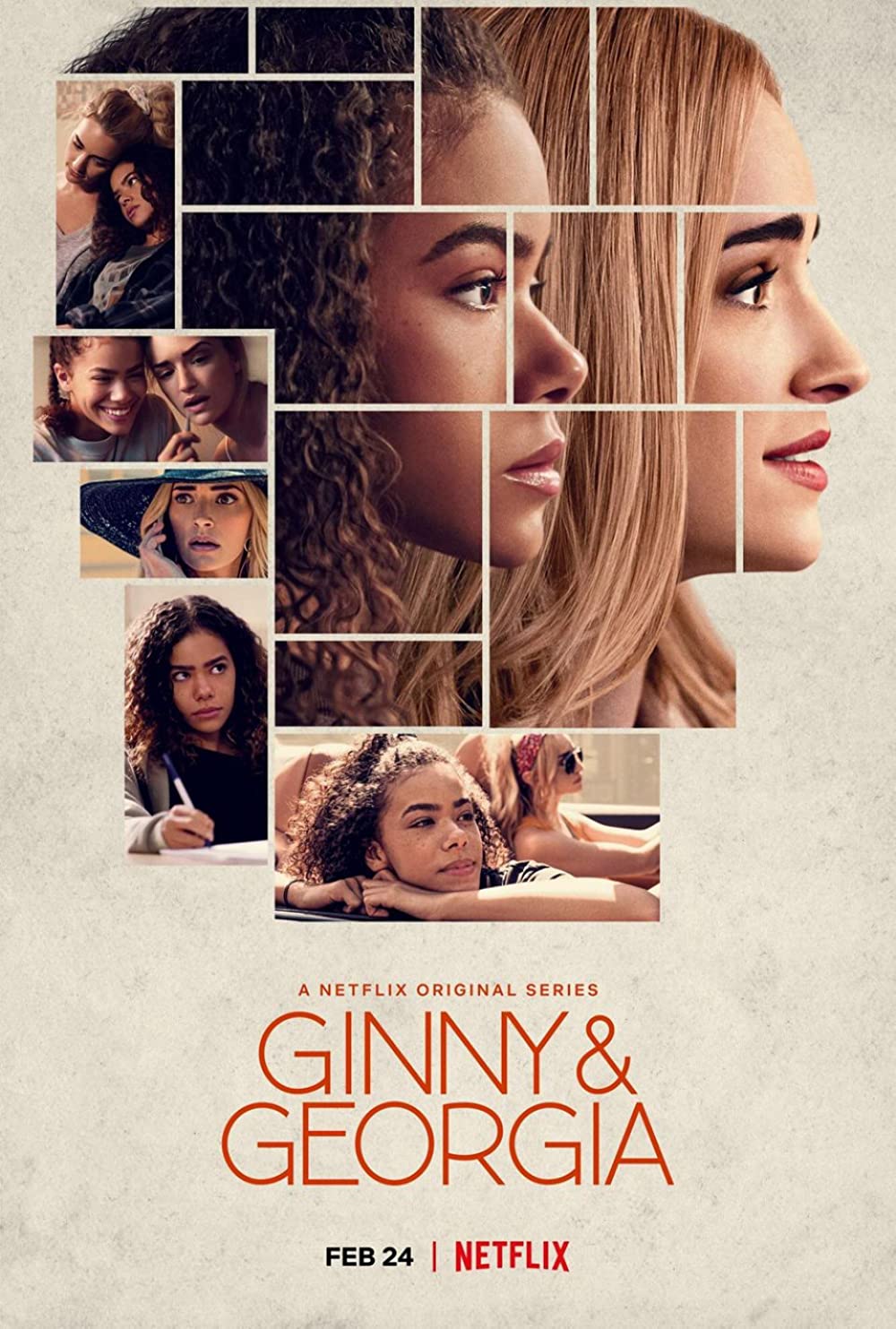 Ginny and her family are eager to establish roots in a beautiful English region after years on the run. In the New England town of Wellsbury, where Georgia decides to settle down with her daughter Ginny and son Austin in order to give them a better standard of living than she had, Ginny Miller, a fifteen-year-old who is more mature than her thirty-year-old mother, Georgia, is the central protagonist.
Release Year - 2021
Written By – Sarah Lampert
Star Cast – Brianne Howey, Antonia Gentry, Diesel La Torraca, Jennifer Robertson, Felix Mallard, Sara Waisglass, Scott Porter, Raymond Ablack, Aaron Ashmore, and Nathan Mitchell
Genre – Romantic and Comedy Drama
Episodes – 20 Episodes, 2 Seasons
IMDb Rating – 10 / 10
5. Jane the Virgin (2014 - 2019)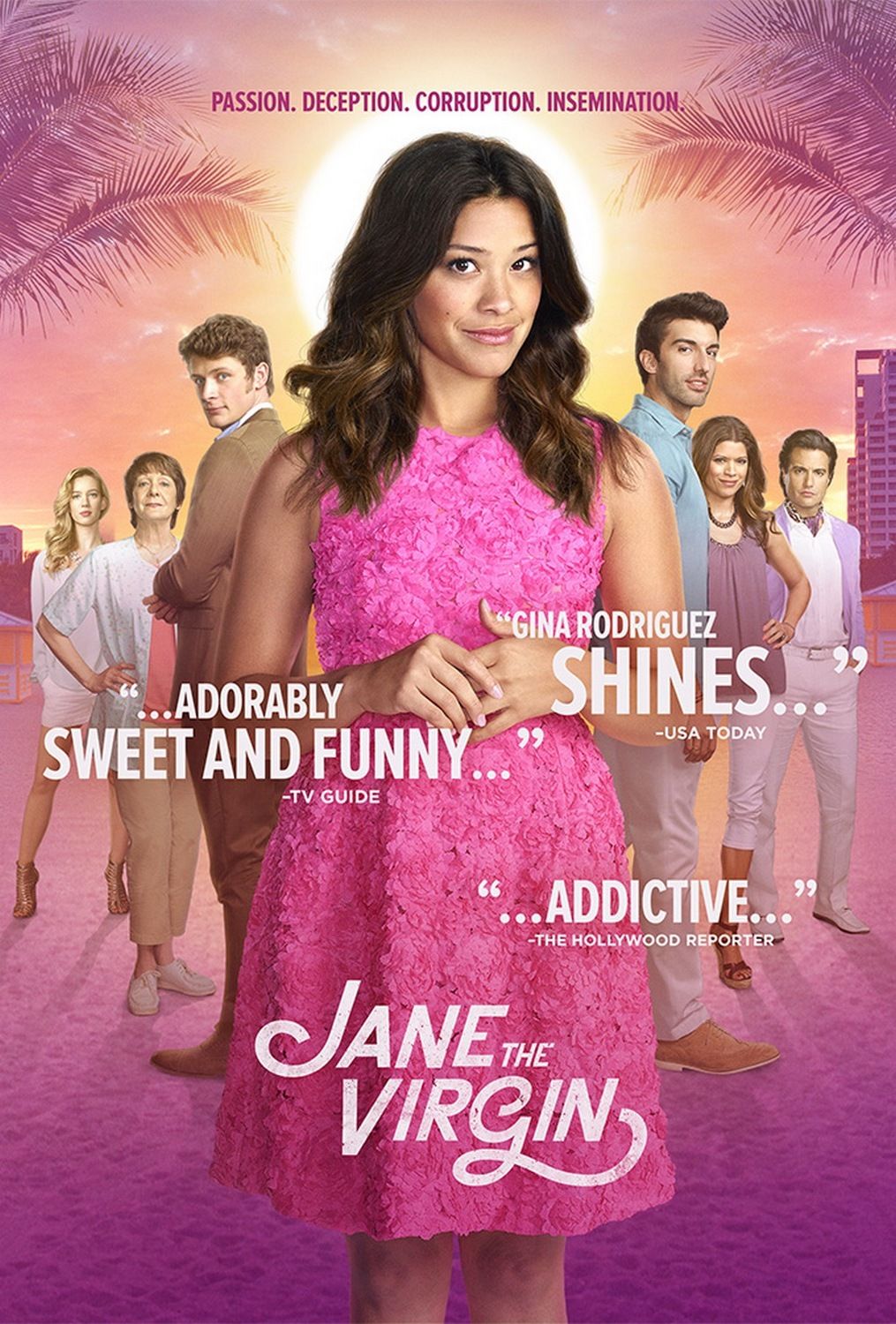 Jane Villanueva, a teen mother's daughter, grew up committed not to make the same mistake as her mother. Jane is engaged to a charming detective who supports her desire to remain virgin until marriage while she furthers her education to become a teacher. However, a regular trip to the clinic completely dismantles Jane's plans. Jane finds herself in an unusual scenario after being inseminated by a specimen intended for a patient in the adjacent room and discovering that the sperm donor is Rafael, her boss. She has to face a number of difficult decisions regarding the future as her beautifully planned life begins to resemble the telenovelas she adores.
Release Year - 2014
Creator – Jennie Snyder Urman
Star Cast – Gina Rodriguez, Andrea Navedo, Justin Baldoni, Yael Grobglass, Jaime Camil, Ivonne Coll, Brett Dier, Yara Martinez, Priscilla Barnes, and Anthony Mendez
Genre – Romantic TV Drama
Episodes – 100 Episodes, 5 Seasons
IMDb Rating – 7.9 / 10
6. Gilmore Girls – A Year in the Life (2016)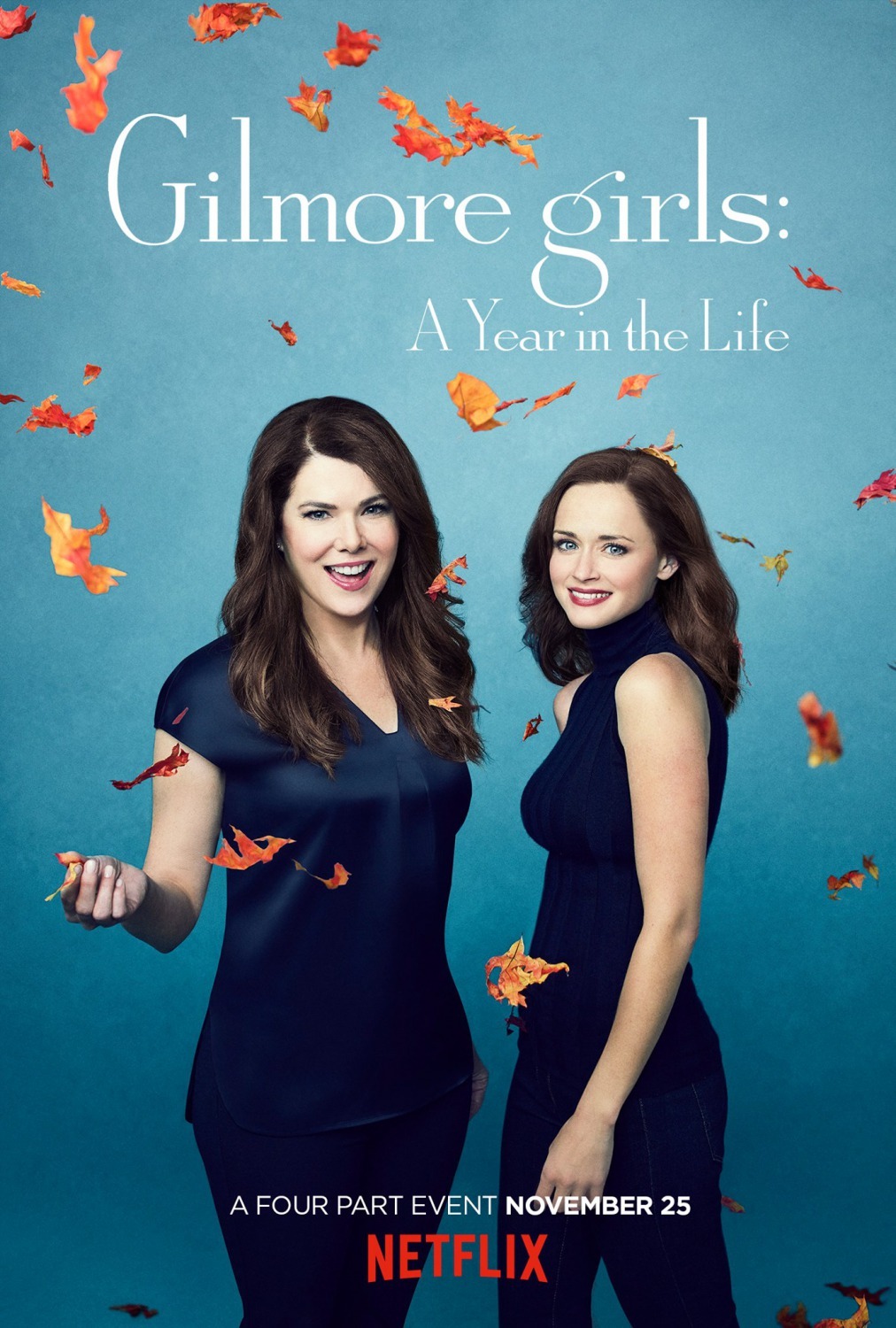 The Gilmore girls are back from that period of time! Along with several other original cast members, Lauren Graham and Alexis Bledel reunite as the quick-witted, coffee-loving mother-daughter team of Lorelai and Rory. With a season-specific episode starting with winter and ending with fall, this revival transports viewers to Stars Hollow for a full year. For all of the new episodes, the series creators, Amy Sherman-Palladino and Daniel Palladino, direct, write and act as executive producers.
Release Year - 2016
Creator – Amy Sherman - Palladino
Star Cast – Lauren Graham, Alexis Bledel, Kelly Bishop, Scott Patterson, Yanic Truesdale, Matt Czuchry, Liza Weil, Milo Ventimiglia, Sean Gunn, Keiko Agena, Rose Abdoo and Melissa McCarthy
Genre – TV Drama and Tv Comedies
Episodes – 4 Episodes, 1 Season
IMDb Rating – 8.2 / 10
7. Derry Girls (2018 - 2020)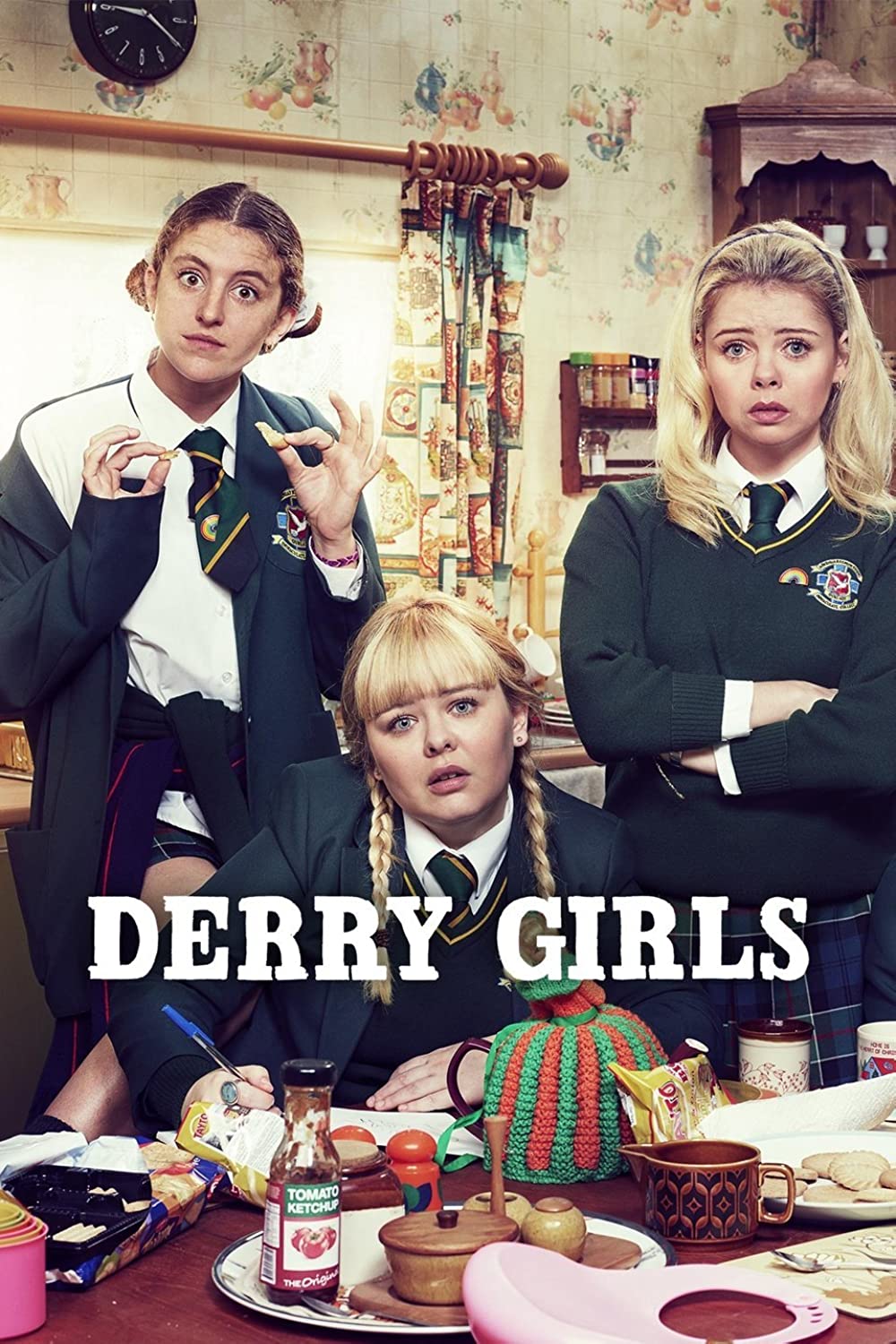 This comic series follows a group of friends as they manage adulthood in the early 1990s against the backdrop of the Northern Ireland Troubles. In Derry, where they all attend a Catholic girls' high school, the series follows Erin Quinn (Saoirse Monica Jackson), her cousin Orla (Louisa Harland), their friends Clare (Nicola Coughlan), Michelle (Jamie-Lee O'Donnell), and Michelle's English cousin James (Dylan Llewellyn). In the midst of the current political instability and cultural conflicts, acquaintances regularly find themselves in unlikely circumstances.
Release Year -2018
Creator – Lisa McGee
Star Cast – Saorise-Monica Jackson, Nicola Coughlan, Louisa Harland, Jamie-Lee O'Donnell, Dylan Llewellyn, Tara Lynne O'Neil, Kathy Kiera Clarke, Tommy Tiernan, and Lan McElhinney
Genre – Teen TV Drama and Tv Comedies
Episodes – 19 Episodes, 3 Seasons
IMDb Rating – 8.5 / 10
8. Girlboss (2017)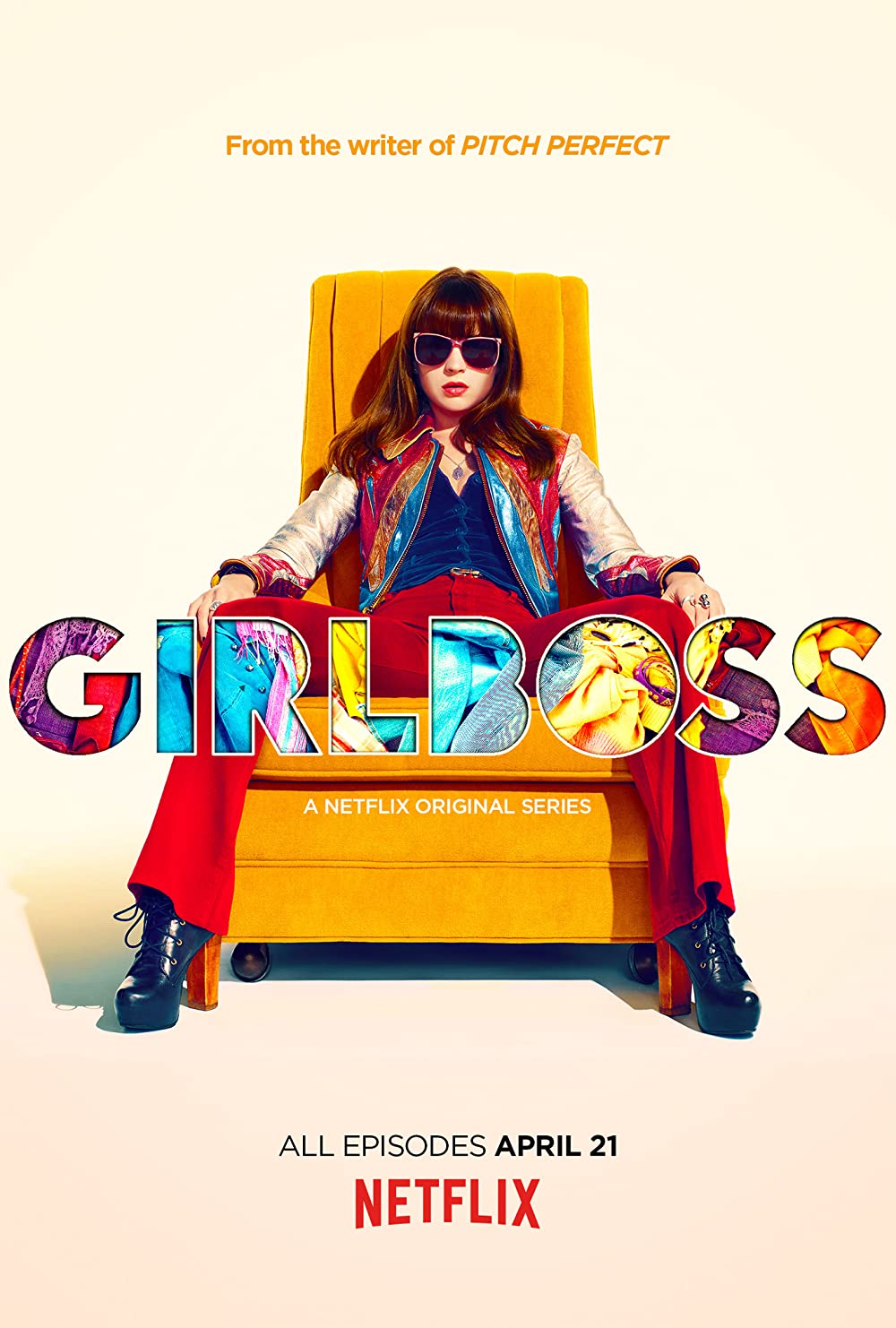 This series, which was inspired by Sophia Amoruso's best-selling book, charts the development of Amoruso's multimillion-dollar business model - fashion enterprise, Nasty Gal. Sophia, a disobedient, impoverished anarchist who chooses to start selling antique clothing through an internet service provider, is portrayed in the lead role by Britt Robertson. Sophia suddenly transitions into an entrepreneur as her enthusiasm—and her fashion empire—begin to develop, and she begins to understand the benefits and challenges of being in charge of her own destiny. Executive producers include Charlize Theron and Kay Cannon, among others, including Sophia Amoruso.
Release Year -2017
Creator – Kay Cannon
Star Cast – Britt Robertson, Ellie Reed, Johnny Simmons, and Alphonso McAuley
Genre – TV shows based on books and TV Comedies
Episodes – 13 Episodes, 1 Season
IMDb Rating – 7 / 10
9. The Bold Types (2017 - 2020)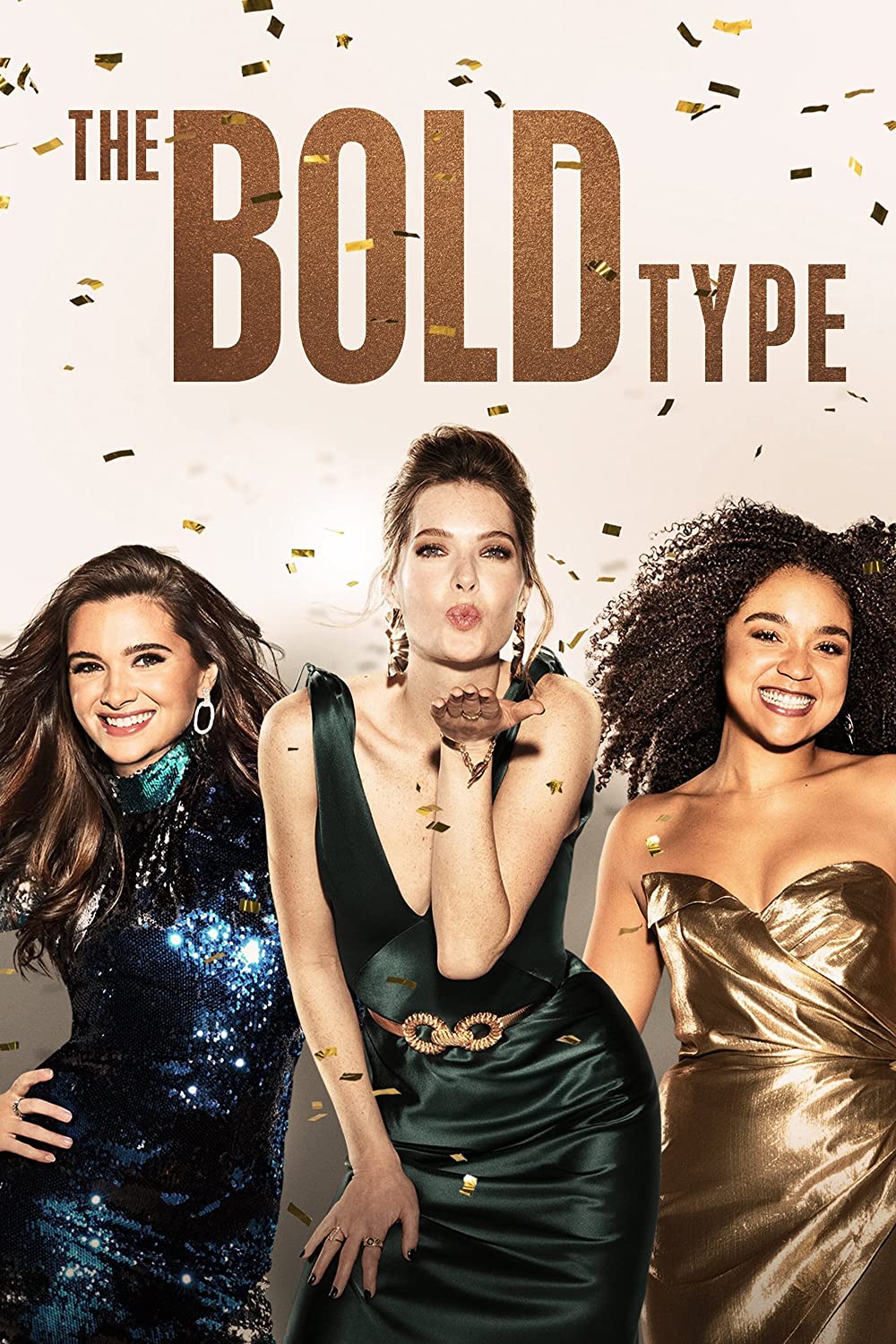 The three best friends are employed at Scarlet, a fictitious international women's publication managed by Jacqueline Carlyle as its editor-in-chief (Melora Hardin). The young ladies manage their love lives, professional paths, and other aspects of life in the large metropolis, chase their lives through bad times, and evolve into making things right by their side.
Release Year - 2017
Creator – Sarah Watson
Star Cast – Katie Stevens, Meghann Fahy, Aisha Dee, and Melora Hardin
Genre – TV drama and TV Comedies
Episodes – 52 Episodes, 5 Seasons
IMDb Rating – 7.8 / 10
10. Insatiable (2018 - 2019 )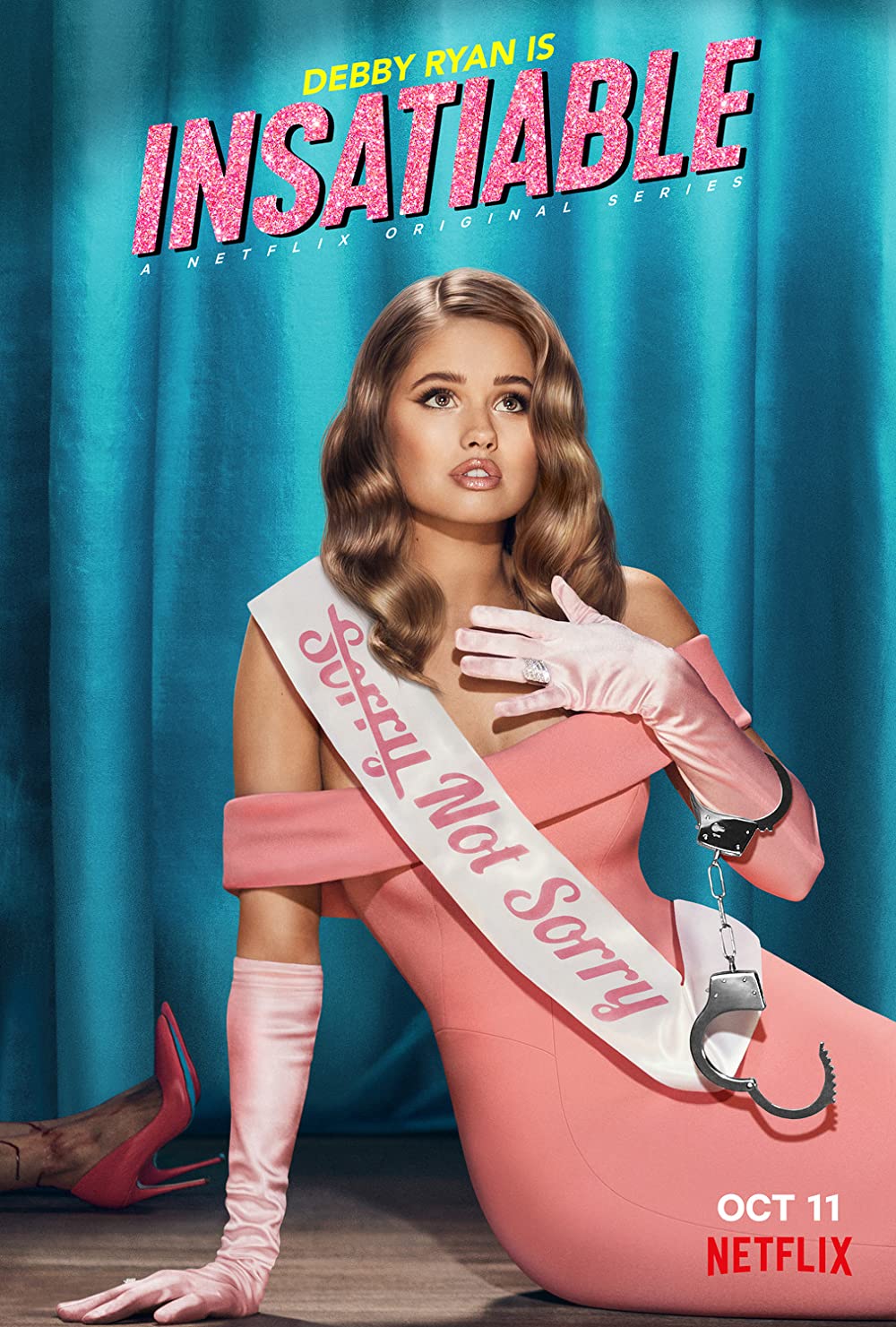 Patty suffered bullying, oblivion, and underestimation from others around her for years because of her weight. However, when she turns skinny, she looks for vengeance on people who make her feel terrible about herself. Meanwhile, Bob Armstrong, who is a lawyer and has a knack for mentoring participants in beauty pageants, takes Patty under his wing, first as a legal client and then as a contender in a pageant, since he is one of the few individuals who recognize her potential. Bob wants to help Patty succeed in the pageant world, but he and his wife Coralee are unaware of the depth of her wrath or the lengths to which she would go to get revenge on those who have mistreated her.
Release Year - 2018
Creator – Lauren Gussis
Star Cast – Dallas Roberts, Debby Ryan, Alyssa Milano, Christopher Gorham, Kimmy Shields, Michael Provost, Erinn Westbrook, Daniel Kang, Arden Myrin, and Sarah Colonna
Genre – Teen TV Shows, TV Drama, and TV Comedies
Episodes – 22 Episodes, 2 Seasons
IMDb Rating – 6.5 / 10
11.Heartstopper (2018 - 2022)
Heartstopper, based on the eponymous comic book by the series' creator Alice Oseman, focuses on high school sweetheart Charlie (Joe Locke), who falls for Nick, a jock classmate (Kit Connor). The show consistently favors heart-stopping romance over pain, which is a pleasant tone for stories featuring teens coming out which has been converted into a beautiful movie series. 
Release Year - 2018
Creator – Alice Oseman
Star Cast – Kit Connor, Joe Locke, William Gao, Yasmine Finney, Corinna Brown, Kizzy Edgell, Tobie Donovan, Rhea Norwood, Jenny Walser, Sebastian Croft, and Cormac Hyde-Corrin, Fisayo Akinade, Chetna Pandya and Olivia Colman and Stephen Fry
Genre – Romantic TV Drama, Teen TV show, and Family-based series
Episodes – 8 Episodes, 1 Season
IMDb Rating – 8.3 / 10
12. Maid (2021)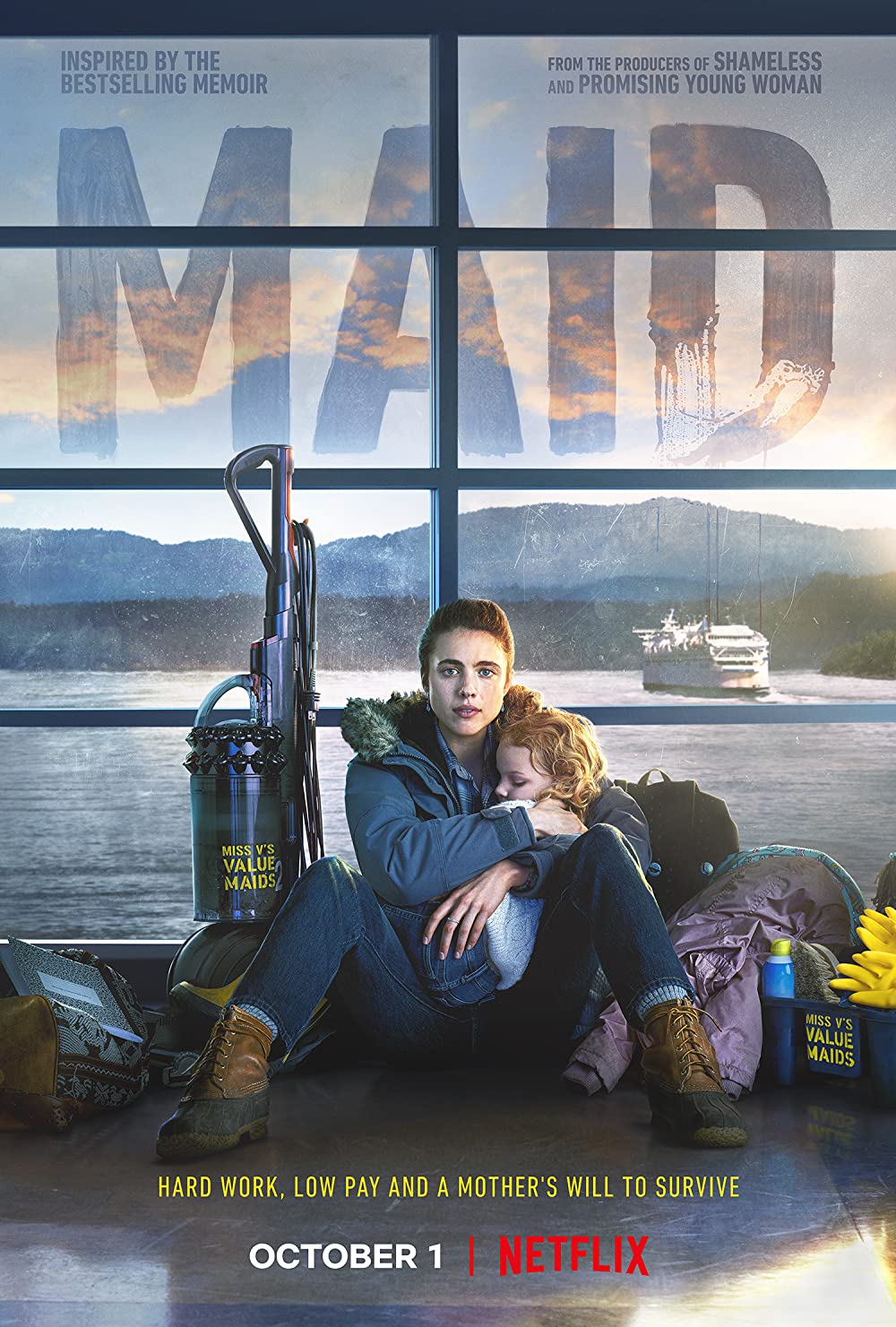 The memoir Maid: Hard Work, Low Pay, and a Mother's Will to Survive by Stephanie Land served as the source material for the series. The narrative centers on a young woman who leaves an abusive relationship and then battles to support her daughter by taking a job cleaning houses.
Release Year - 2021
Creator – Molly Smith Metzler
Star Cast – Margaret Qualley, Andie MacDowell, Nick Robinson, Anika Nani Rose, Tracy Vilar, Billy Burke, and Rylea Nevaeh Whittet
Genre – TV Dramas, TV Shows based on books, and Social Issues TV Drama
Episodes – 10 Episodes, 1 Season
IMDb Rating – 8.4 / 10
13. Dash & Lily (2020)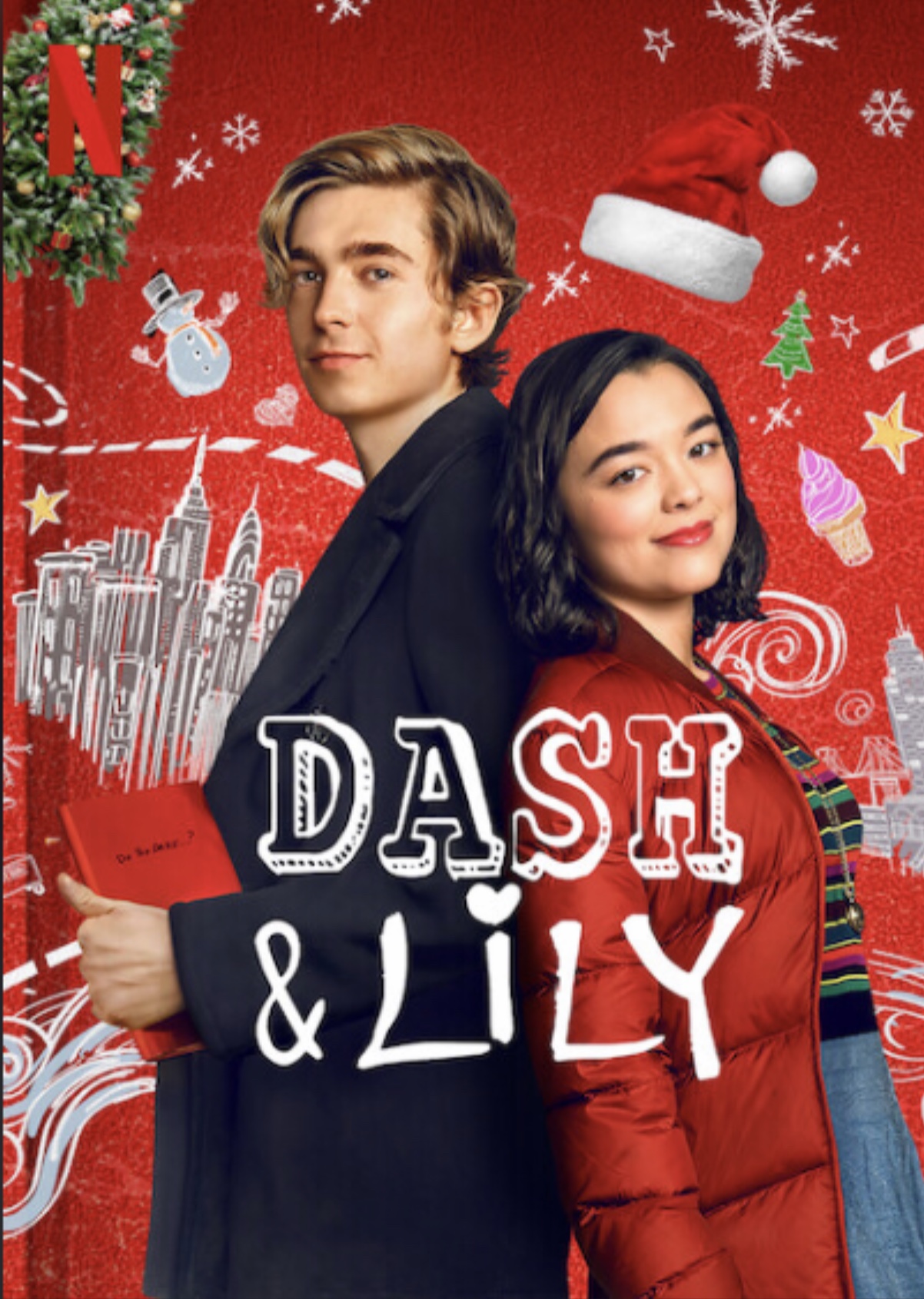 Based on Rachel Cohn and David Levithan's series of young adult novels, Dash & Lily's Book of Dares, Dash & Lily is an American romantic comedy television show produced by Joe Tracz. As cynical Dash and optimistic Lily share dare, aspirations, and wishes in the notebook they pass back and forth in New York City, a whirlwind holiday romance develops.
Release Year - 2020
Creator – Joe Tracz
Star Cast – Midori Francis, Austin Abrams, Dante Brown, and Troy Iwata
Genre – Romantic TV Drama, Romantic TV comedies, Teen TV shows based on books
Episodes – 8 Episodes, 1 Season
IMDb Rating – 7.5 / 10
14. Unorthodox (2020)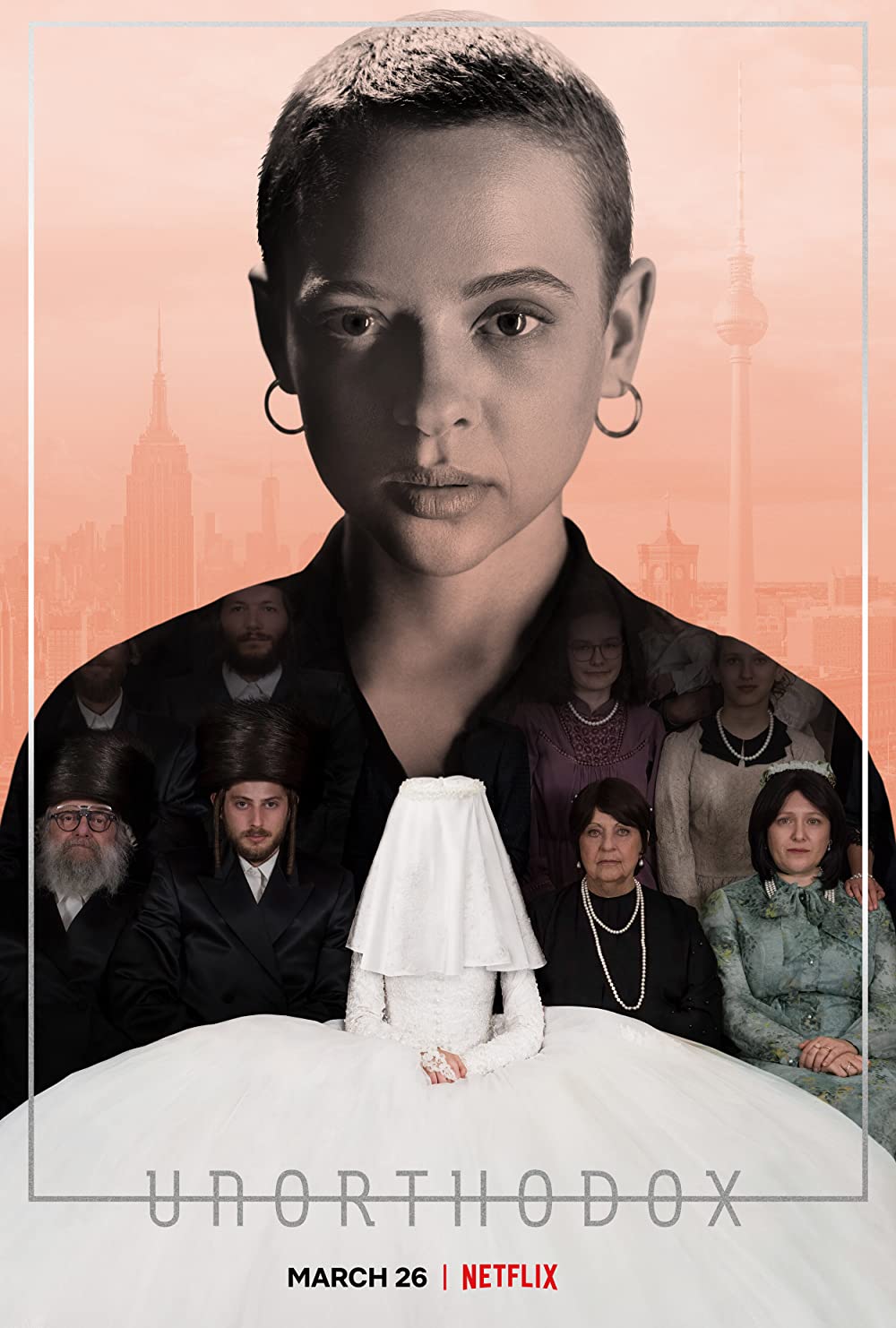 A lady escapes an arranged marriage in Brooklyn and moves abroad to start a new life, but her past eventually catches up with her. On March 26, 2020, Netflix released the first episode of the German drama television series Unorthodox. It is the first Yiddish-language Netflix series and was influenced by Deborah Feldman's memoir Unorthodox: The Scandalous Rejection of My Hasidic Roots, published in 2012. Anna Winger and Alexa Karolinski wrote the four-part series, which Maria Schrader directed. It's a beautiful activity watch that will put you in awe and won't let you leave your seat.
Release Year - 2020
Creator – Anna Winger
Director – Maria Schrader
Star Cast – Shira Haas, Amit Rahav, Jeff Wilbusch, Alex Reid, Ronit Asheri, Delia Mayer, Dina Doronne, David Mandelbaum, Yousef "Joe" Sweid, Dennenesch Zoudem Isabel Schosnig, Aaron Altaras, Tamar Amit-Joesph and Safinaz Sattar
Genre – Social Issue TV Drama, TV Show based on books, and TV Drama
Episodes – 4 Episodes, 1 Season
IMDb Rating – 8/10
15. Schitt's Creek (2015 - 2020)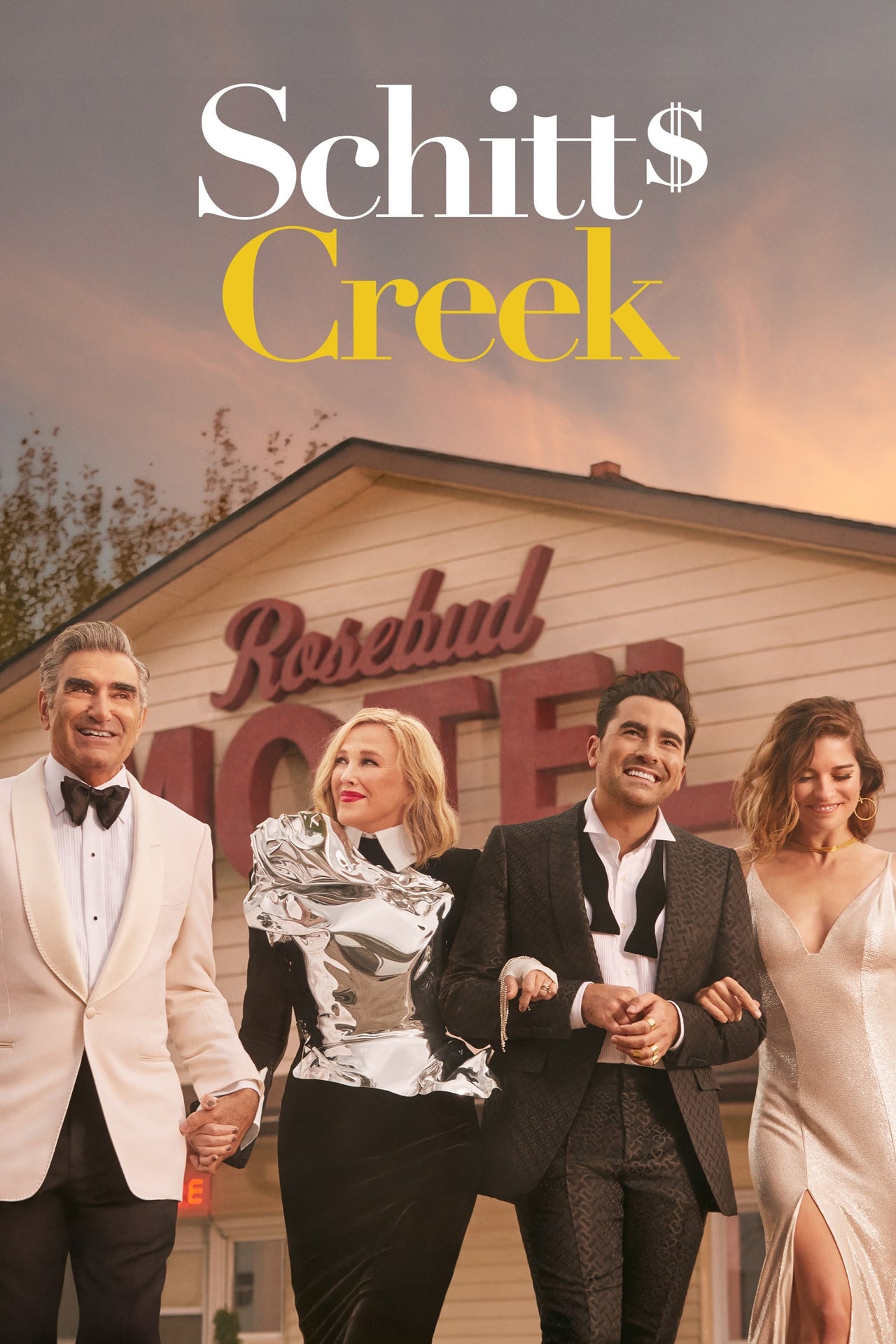 A rich couple—video store magnate Johnny and his soap opera star wife Moira—find themselves unexpectedly bankrupt in the satire "Schitt's Creek". The Roses, a once-wealthy couple, are forced to abandon their way of life since their sole surviving asset is a little village named Schitt's Creek that they acquired as a joke years before. Roses must confront their sudden poverty and work as a family to survive with their two spoilt children, leaving their privileged past behind them.
Release Year - 2015
Creator – Eugene Lavy and Daniel Levy
Star Cast – Eugene Levy, Catherine O'Hara, Daniel Levy, Annie Murphy, Chris Elliot, Jennifer Robertson, Emily Hampshire, Noah Reid, Sarah Levy, Dustin Milligan, Karen Robinson, and Tim Rozon
Genre – Sitcom
Episodes – 80 Episodes, 6 Seasons
IMDb Rating – 8.5/10
16. Everything Sucks (2018)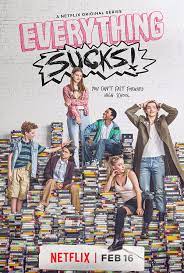 In a simpler time without mobile devices where no digital devices existed and other 21st-century technology, groups of outcasts in Boring High School's AV and theatre clubs are attempting to navigate the ups and downs of adolescence. It's the 1990s in Boring, Oregon. The two groups of geeky teenagers believe that the best way to go through high school is to work together and produce a movie because it will help them stand out as they are fed up with no one taking them seriously.
Release Year - 2018
Creator – Ben York Jones and Michael Mohan
Star Cast – Jahi Di'Aloo Winston, Peyton Kennedy, Patch Darragh, Claudine Mboligikpelani Nako, Rio Mangini, Quinn Liebling, Sydney Sweeney, Elijah Stevenson, Zachary Ray Sherman, and Abi Brittle
Genre – Sitcom, Teen TV Show, and Drama
Episodes – 10 Episodes, 1 Season
IMDb Rating – 7.5 / 10
17. Teenage Bounty Hunter (2020)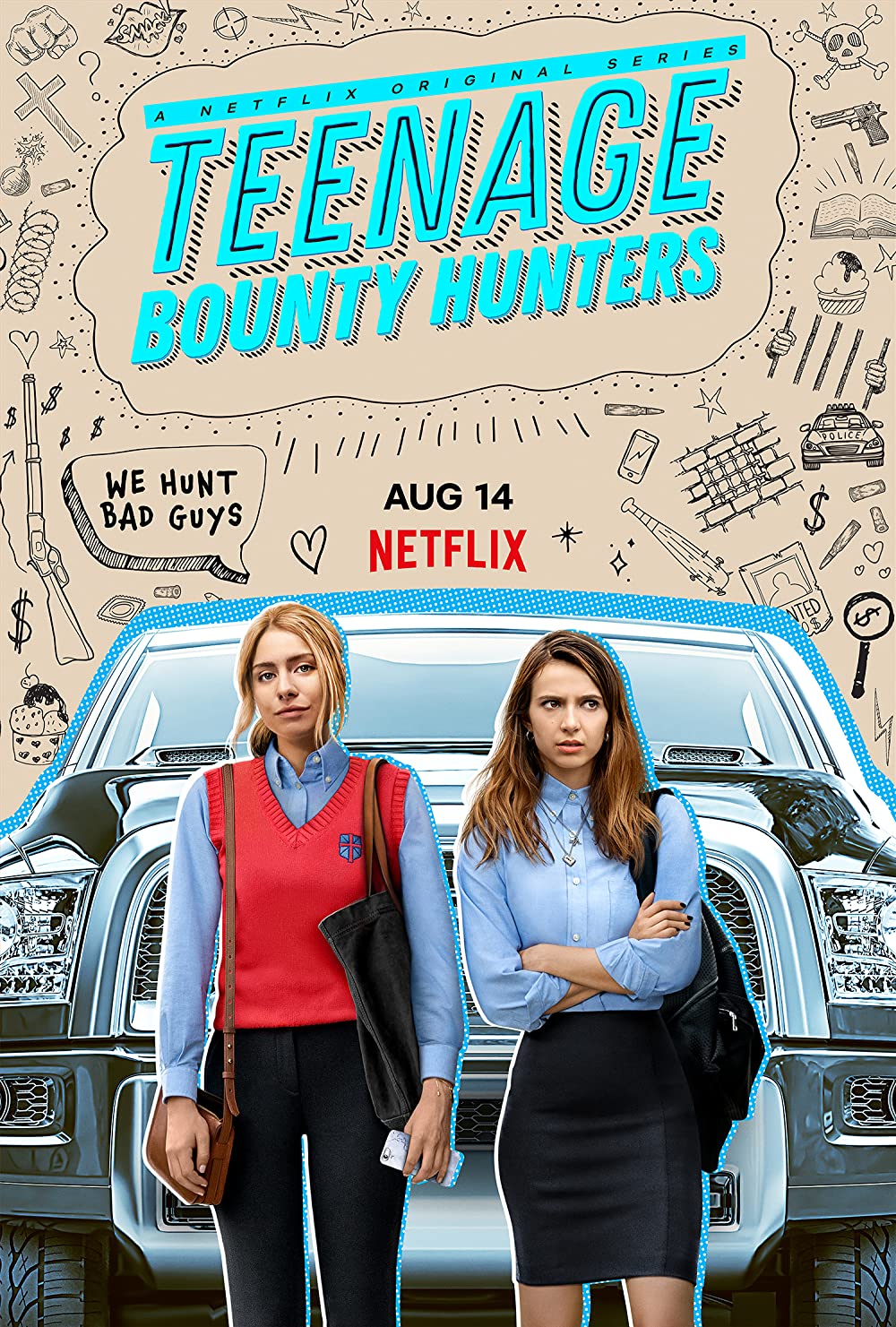 Blair and Sterling, twin sisters, juggle their teenage years in a prestigious Southern high school while pursuing an unusual new job as rump bounty hunters. Sterling and Blair, two 16-year-old fraternal twin sisters who have teamed up with a seasoned bounty hunter, enter the world of criminal characters who flee bail while juggling the high risks of adolescence.
Release Year - 2020
Creator – Kathleen Jordan
Star Cast – Anjelica Bette Fellini, Maddie Phillips, Kadeem Hardison, Virginia Williams, Mackenzie Astin, Shirley Rumierk, Myles Evans, Devon Hales, Spencer House, Eric Graise, Charity Cervantes, and Wynn Everett
Genre – Teen TV Shows, TV Drama, and TV Comedies
Episodes – 10 Episodes, 1 Season
IMDb Rating – 8.5/10
18. Pretty Smart (2021)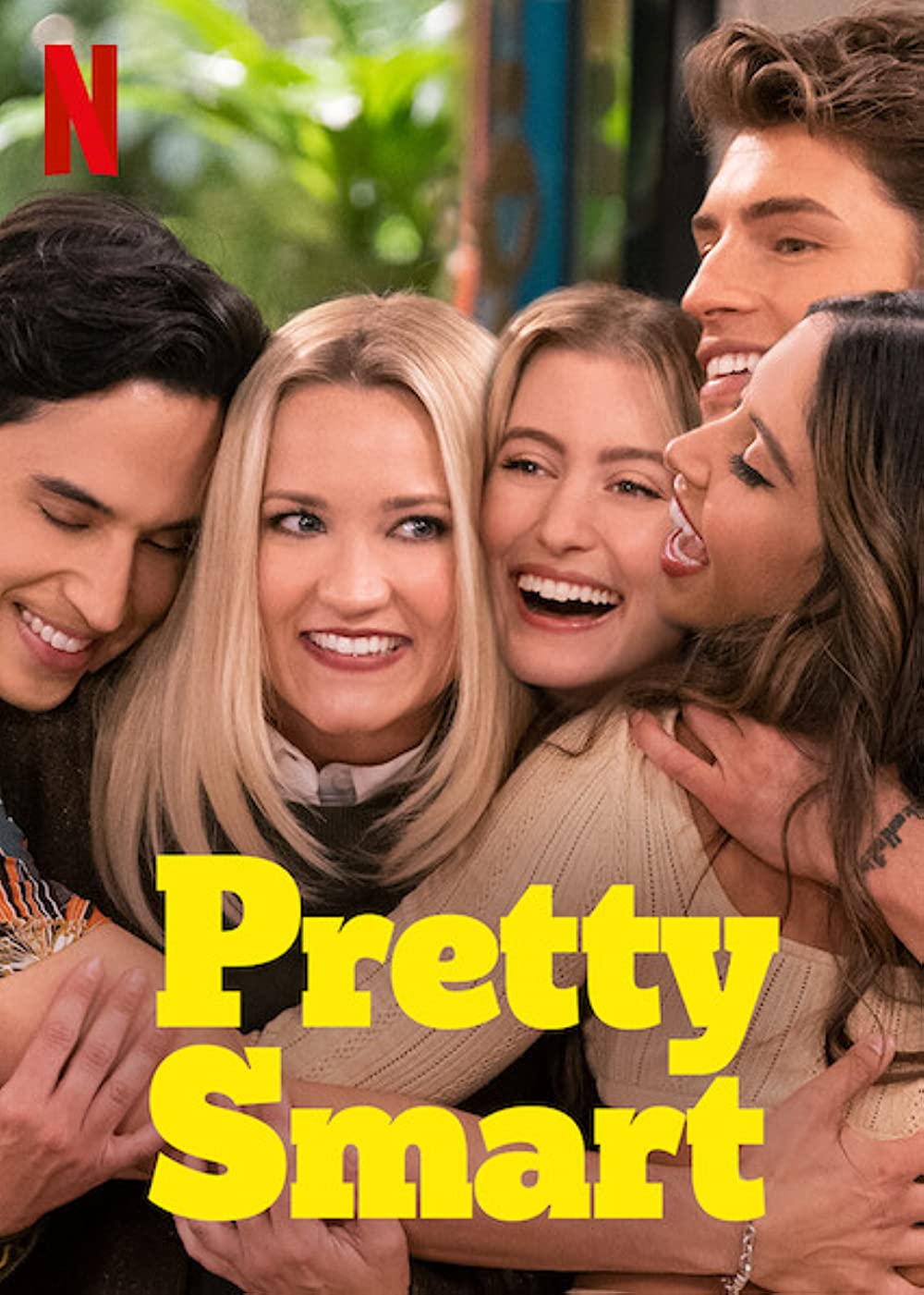 Chelsea (Emily Osment), a high-brow, Harvard-educated intellectual and aspiring novelist, is forced to move in with her bubbly, carefree, not-so-intelligent West Coast sister Claire (Olivia Macklin) and her three lovably eccentric, not-so-intelligent roommates: Grant (Gregg Sulkin), a distractingly handsome personal trainer; Solana (Cinthya Carmon), a But as she becomes acquainted with her new pals and they start to become an unexpected family, Chelsea's hard, at times judgmental veneer starts to soften.
Release Year - 2021
Creator – Jack Dolgen and Doug Mand
Star Cast – Emily Osment, Gregg Sulkin, Olivia Macklin, Cinthya Carmona, and Michael Hsu Rosen
Genre – Sitcoms and TV Comedies
Episodes – 10 Episodes, 1 Season
IMDb Rating – 5.8/10
19. Boo, Bitch (2022)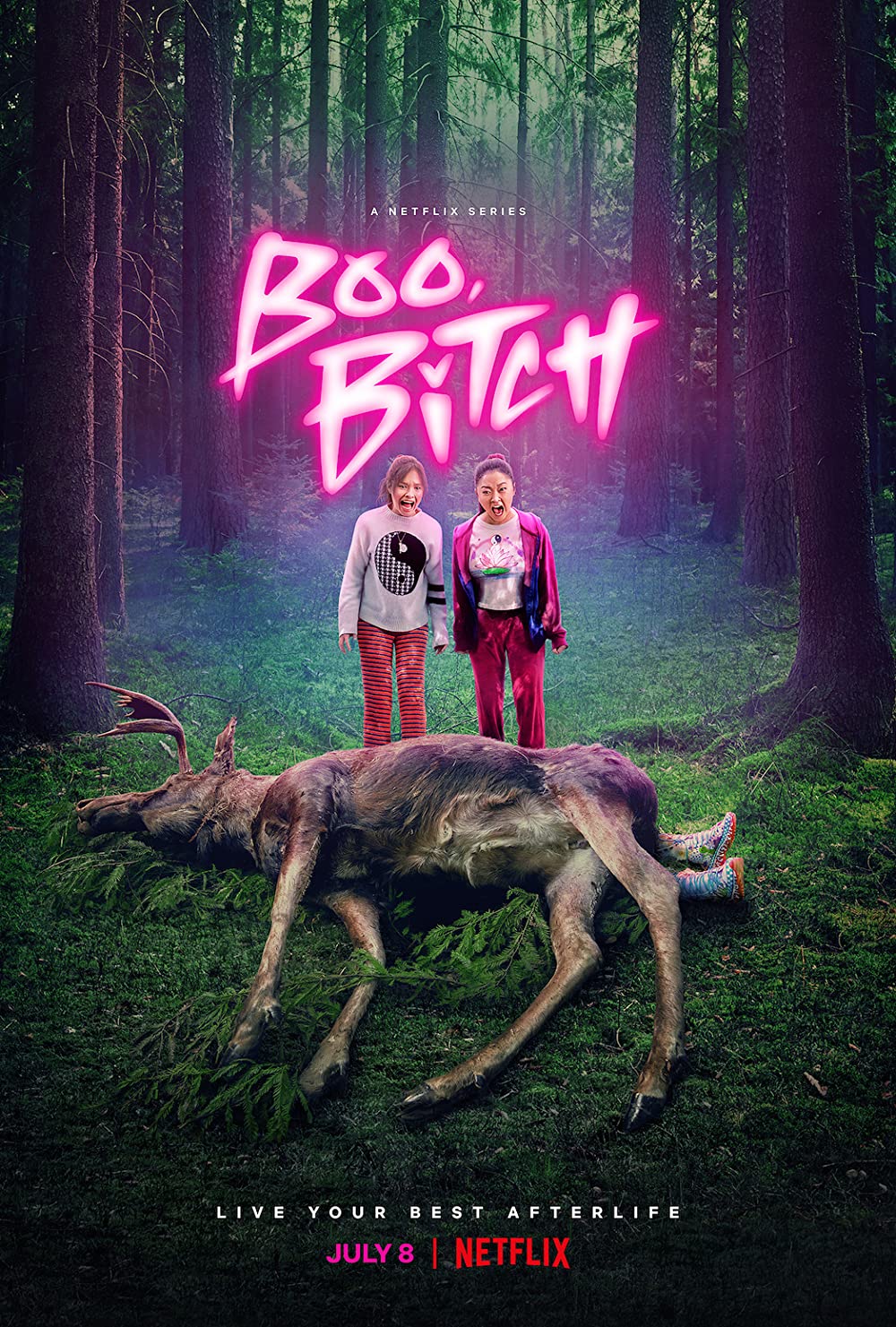 A high school senior who had previously lived quietly seizes the chance to alter her story and begin leading an extraordinary life, only to learn the next morning that she is actually a ghost. A desperate attempt is made by two elderly BFFs to be seen. She will need to live her best life now, while she still can, for one of them will eventually turn into a ghost.
Release Year -2022
Creator – Lauren Lungerich, Erin Ehrlich, Tim Schauer and Kuba Soltysiak
Star Cast – Lana Condor, Zoe Colletti, Mason Versaw, Aparna Brielle and Tenzing Norgay Trainor
Genre – Teenage drama and TV Comedies
Episodes – 8 Episodes, 1 Season
IMDb Rating – 6.6/10
20. Crashing (2016)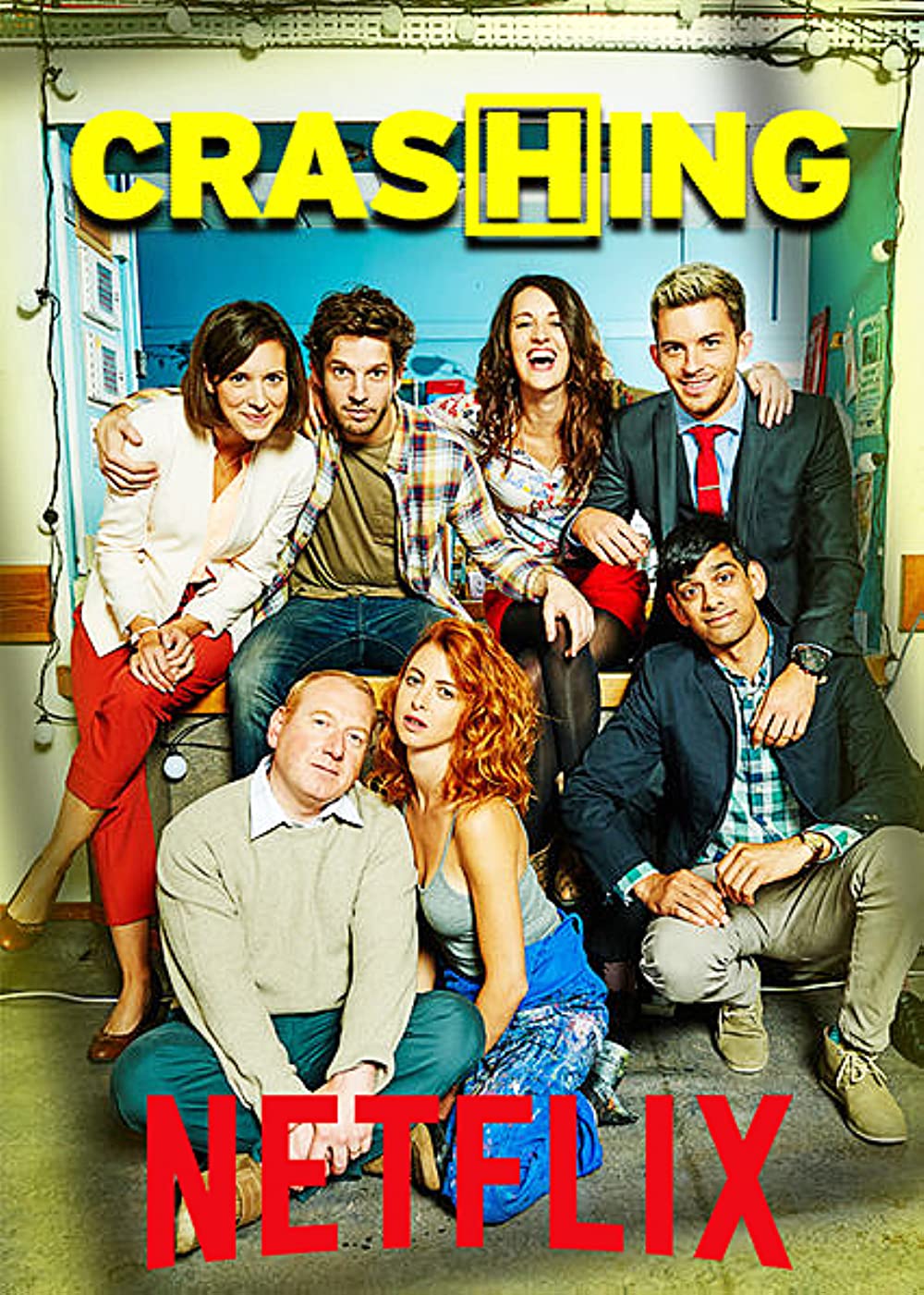 This sitcom centers on six 20-somethings who share a vacant hospital as property guardians and maintain order there in exchange for reduced rent and a rigid set of regulations. Prior to their inevitable eviction, the group steers mutual attraction and personal baggage as their intimate personal ties begin to merge.
Release Year - 2016
Creator – Phoebe Waller-Bridge
Star Cast – Phoebe Waller-Bridge, Jonathan Bailey, Adrian Scarborough, Damien Molony, Louise Ford, Julie Dray, and Amit Shah
Genre – Sitcom and TV Comedies
Episodes – 6 Episodes, 1 Season
IMDb Rating – 7.7/10
21. Merry Happy Whatever (2019)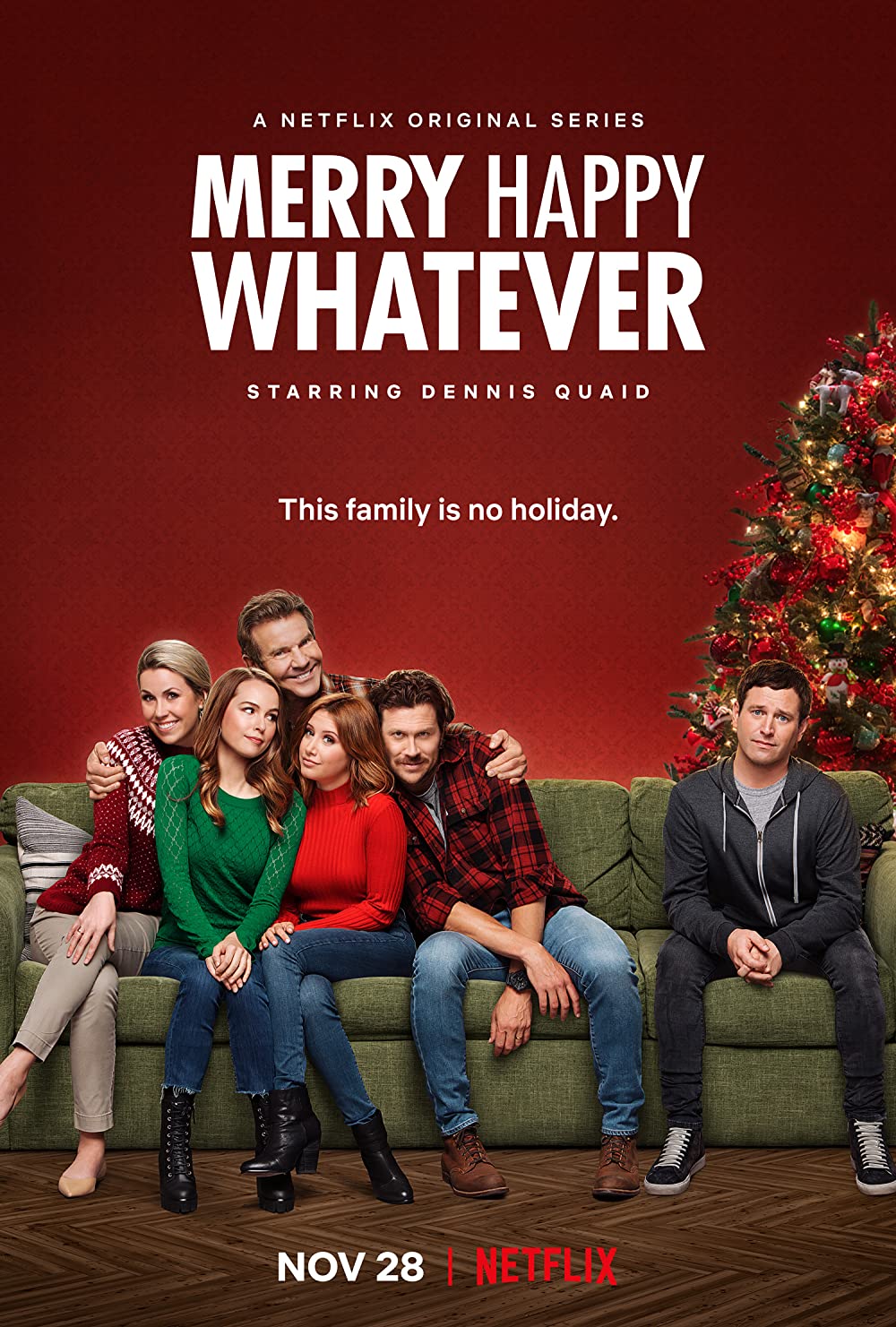 A Christmas sitcom satire series with unexpectedly poignant themes and humorous moments about a strong-willed father navigating the stress of the holiday season when his daughter brings her new boyfriend home for the holidays.
Release Year - 2019
Creator – Tucker Cawley
Star Cast – Dennis Quaid, Bridgit Mendler, Brent Morin, Ashley Tisdale, Siobhan Murphy, Adam Rose, Elizabeth Ho, Hayes MacArthur, Garcelle Beauvais, Tyler Ritter, Mason Davis, and Lucas Jaye
Genre – Sitcom and TV Comedies
Episodes – 8 Episodes, 1 Season
IMDb Rating – 6.3/10
22. After Life (2019-2022)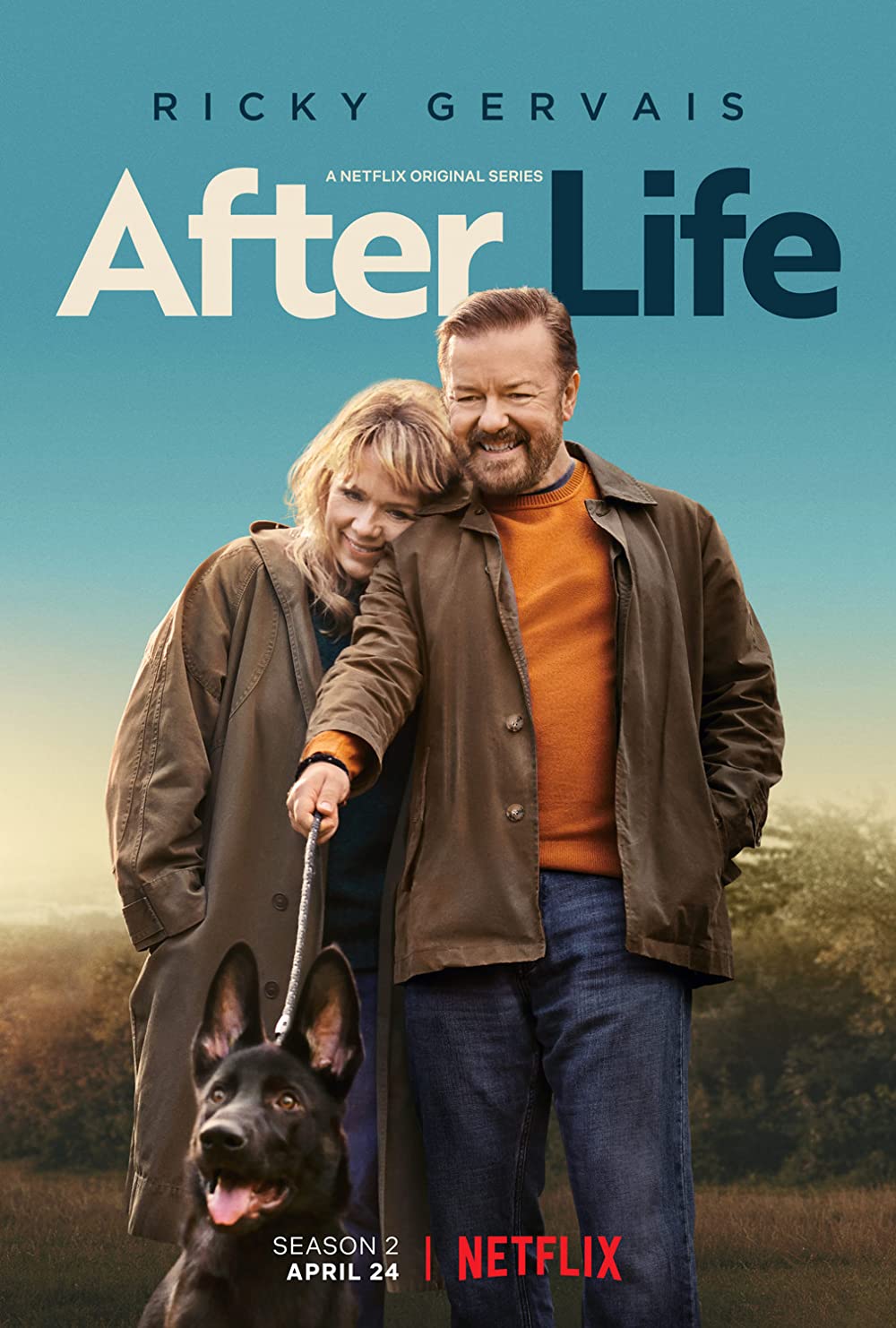 Tony's life was ideal up until the death of his wife, Lisa. After that tragic tragedy, the once-nice person became unpleasant. After considering suicide, Tony decides he would rather live long enough to say and do anything he wants as retribution for the world. He views it as a superpower since he doesn't care about himself or anybody else, but when his friends and family try to salvage the kind person they used to know, he finds that it's tougher than he anticipated. Ricky Gervais, a Golden Globe winner, not only writes but also stars in and directs the comic series.
Release Year - 2019
Creator – Ricky Gervais
Star Cast – Ricky Gervais, Tom Basden, Tony Way, Diane Morgan, Mandeep Dhillon, David Bradley, Ashely Jensen, Kerry Godliman, Penelope Wilton, Jo Hartley, Paul Kaye, Roisin Conaty, Joe Wilkinson, David Earl, Ethan Lawrence, and Kath Hughes
Genre – TV Drama and Comedy
Episodes –18 Episodes, 3 Seasons
IMDb Rating – 8.4/10
23. Grand Army (2020)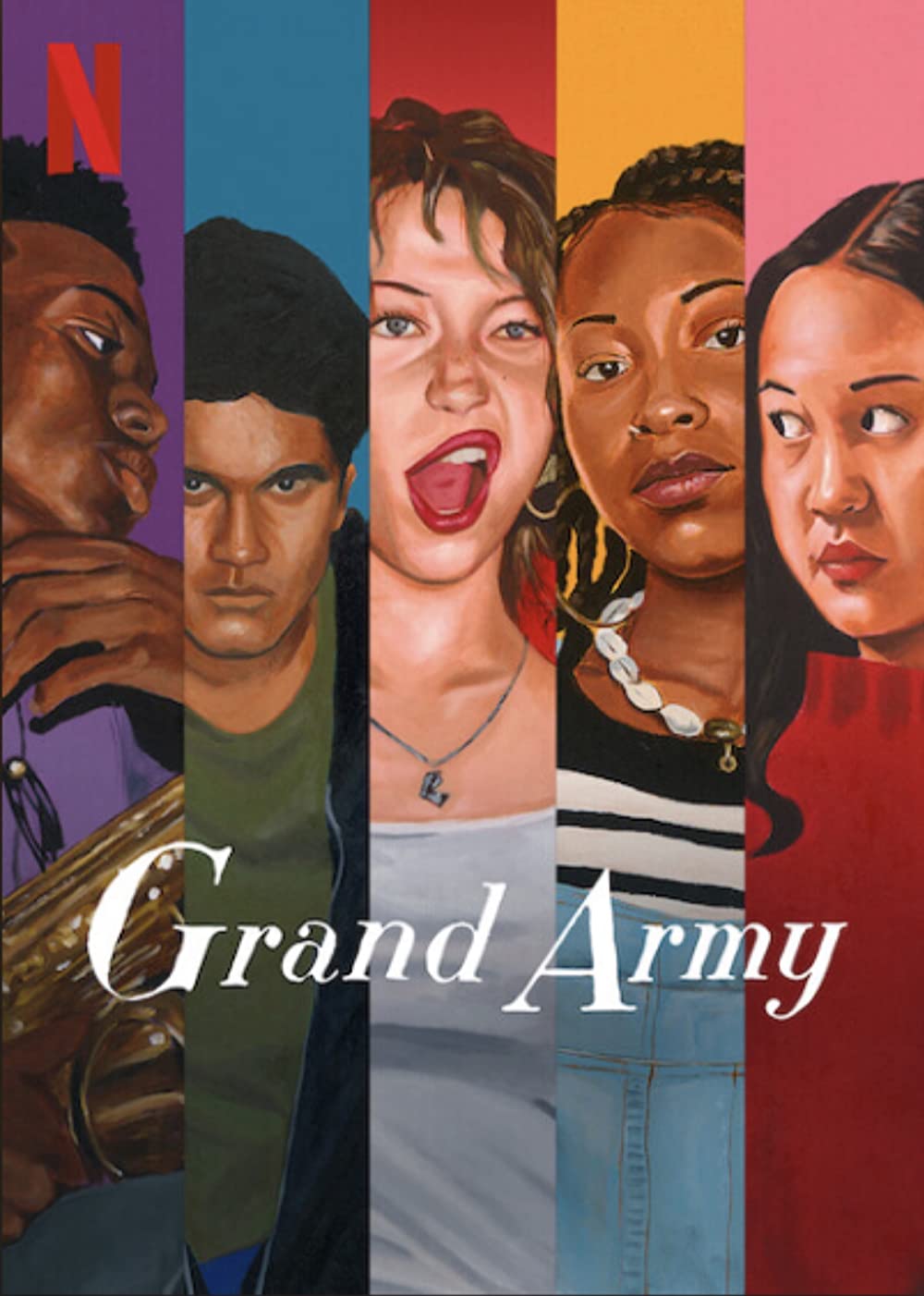 In their struggle to thrive, survive, find freedom, and embrace the future, 5 kids at Brooklyn's largest public high school confront a tumultuous environment. The sitcom covers the lives of a group of teens who all attend Grand Army High School in New York City and are remarkably different from one another. The program examines issues such as racism, sexual assault, poverty, and identity through the lives of these children.
Release Year - 2020
Creator – Katie Cappiello
Star Cast – Odessa A'zion, Oddly Jean, Amir Bageria, Maliq Johnson, Amalia Yoo, Alphonso Romero Jones II, Thelonious Serrell-Freed, Anthony Ippolito, and Brian Altemus
Genre – Teen TV show
Episodes – 9 Episodes, 1 Season
IMDb Rating – 7/10
24. When calls the heart (2014-2018)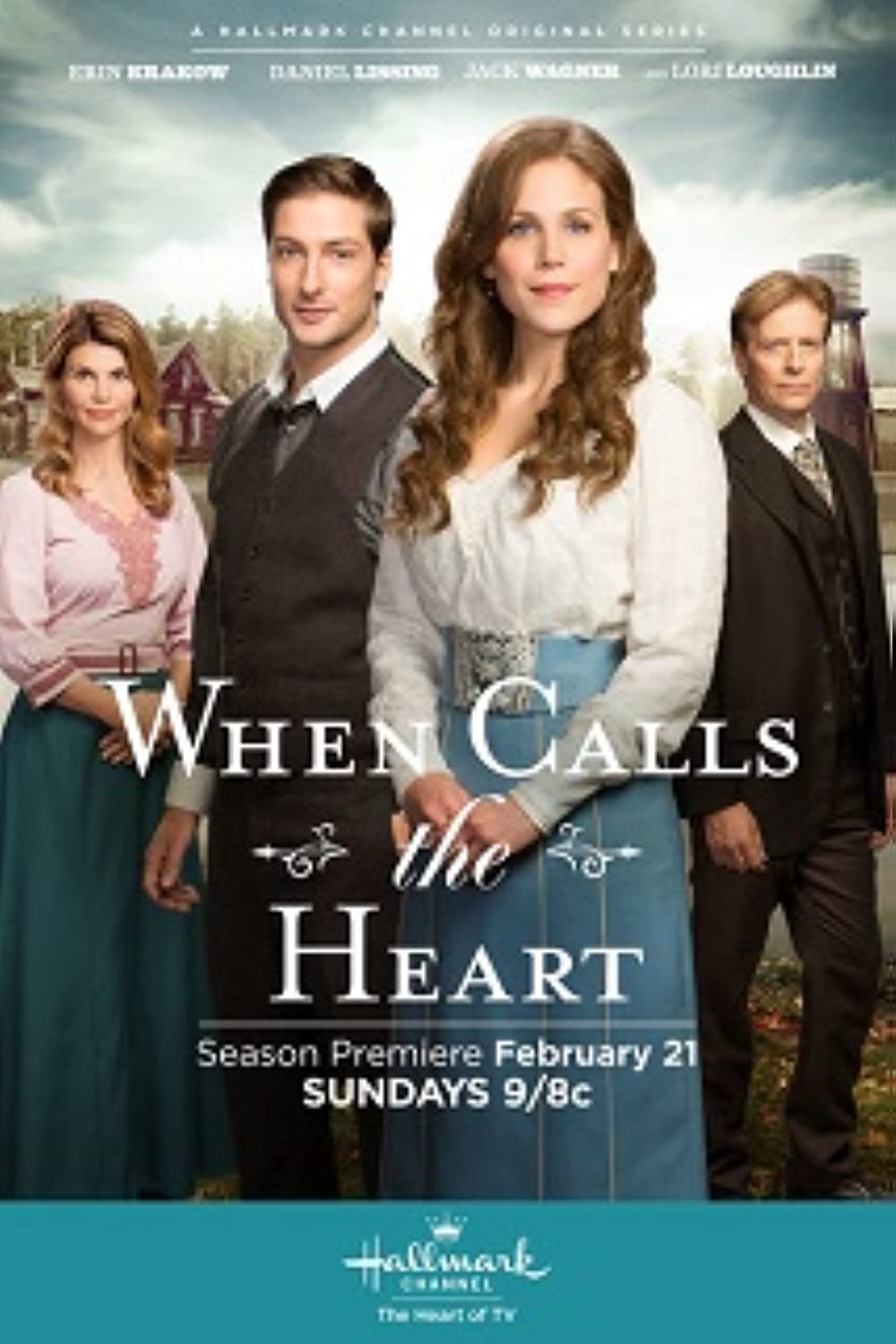 When Calls the Heart is a wonderful cliffhanger classic prairie romance set in the early 1900s. It tells the tale of Elizabeth Thatcher, a sophisticated young woman from the big city, who decides to leave her home, family, and comfort in order to follow her dream of becoming a teacher in an impoverished frontier coal-mining town.
Release Year - 2014
Creator – Michael Landon Jr.
Star Cast – Chelah Horsdal, Gracyn Shinyei, Jack Wagner, Mitchell Kummen, Loretta Walsh, Erica Carroll, Darius Zaviceanu, Charlotte Hegele, Steve Bacic, Adrian Hough, and Kristina Wagner
Genre – Period Piece, TV Drama, TV Show based on the book
Episodes – 95 Episodes, 9 Seasons
IMDb Rating - 8/10
25. The Alienist (2018-2020)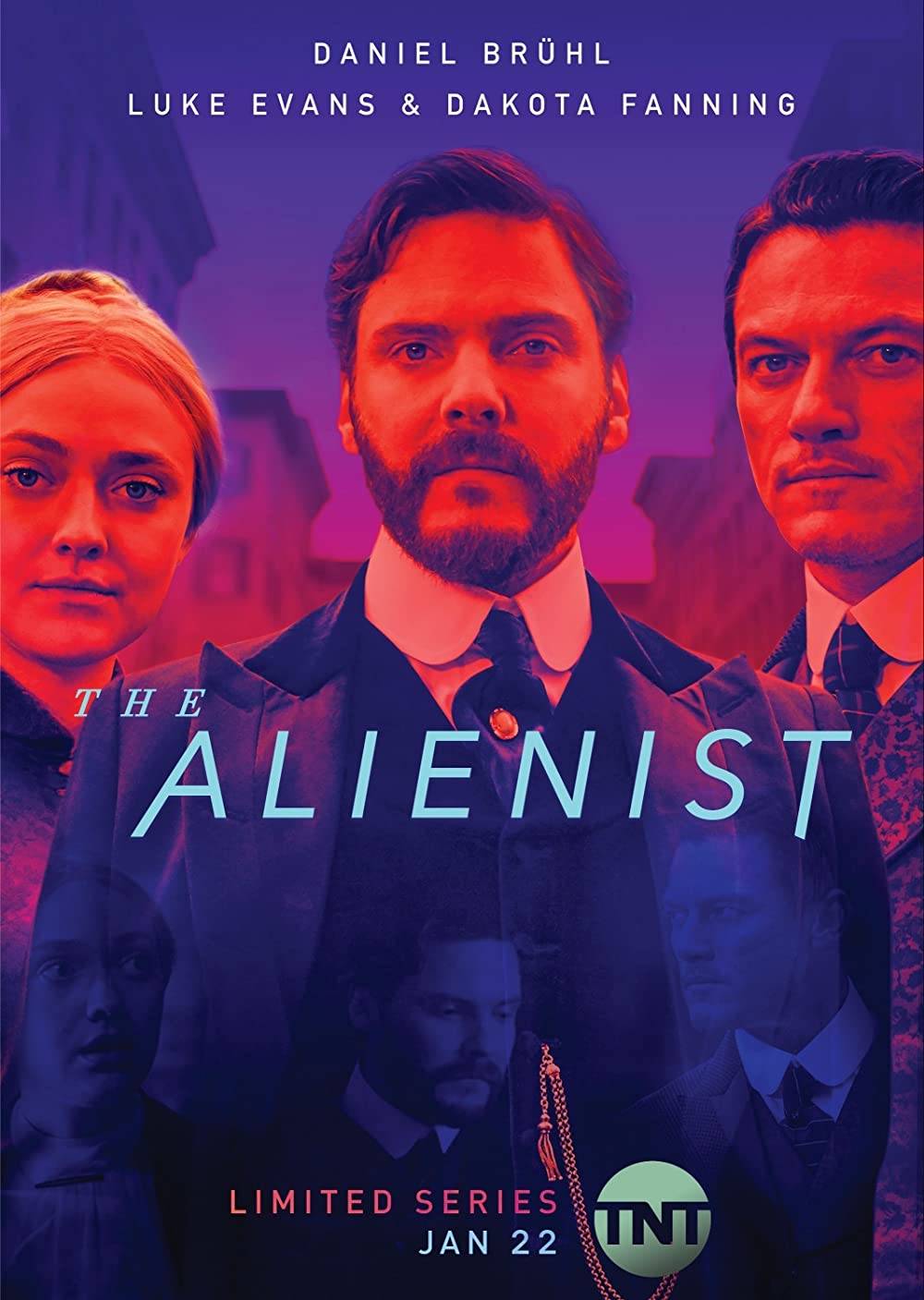 The psychological thriller "The Alienist'' is based on the best-selling book by Caleb Carr and is set in 1896 New York, a time of great affluence, catastrophic poverty, and scientific innovation. Theodore Roosevelt, a newly appointed police commissioner, asks Dr. Laszlo Kreizler, a criminal psychologist, newspaper illustrator John Moore, and police department secretary Sara Howard to help him with a secretive investigation into the grisly murders of boy prostitutes, which have been committed by an unknown ritualistic killer.
Release Year - 2018
Creator – Jakob Verbruggen
Star cast – Daniel Bruhl, Luke Evans, Dakota Fanning, Brian Geraghty, Robert Wisdom, Douglas Smith, Matthew Shear, Q'orianka Kilcher, and Matt Lintz
Genre – TV Mystery, Crime TV Shows, TV Show based on book and Period Piece
Episodes – 18 Episodes, 2 Seasons
IMDb Rating - 7.7/10
Whether you are looking for binge-worthy content to escape from everyday challenges, to take a break from your daily monotonous schedule, to divert yourself on a bad day, or to feel instantaneous satisfaction, we highly recommend you bookmark this list for the next time you worry about what to watch. With all of the great cast, overwhelming emotions, and a beautiful storyline, we have enlisted the best Netflix web series that can instantly lift the weight off your shoulders and calm you down. 
FAQ
1. What are the top 10 web series on Netflix?
The top 10 web series that are trending are: Wednesday, Fauda, Ginny & Georgia, Vikings Valhalla, Kaleidoscope, Alice in Borderland, Kung Fu Panda, That '90s Show, Emily is in Paris, and Harry and Meghan.
---
2. What is Netflix's No. 1 web series?
The most trending Netflix web series that has remained in the number one position for quite some time is Wednesday.
---
3. What is the best series currently on Netflix?
After Wednesday, the other show which is binge worthy shows on Netflix is Vikings Vallahal which is currently trending and being watched by a large number of people on Netflix.
---
4. Shows based on real-life events on Netflix?
Orange is the New Black and Inventing Anna are the current trending show that are based on real-life events on Netflix and are also binge worthy shows on Netflix
---
5. Which show to binge-watch for a good laugh on Netflix?
Popular netflix shows like Schitt's Creek, Friends, and Jane the Virgin are a few such series that can get you in a bubbly mood.
---

Highlights of the Month
Star Thalapathy Vijay
Born:
22 Jun 1974 (age 49 years), Madras, Tamil Nadu, India
Latest Movies:
Leo (2023)
NET Worth: ~ 53.78 MN USD (RS 445 cr)
Over the last 5 years, Thalapathy Vijay has established himself as the biggest superstar in the modern era from the Tamil Film Industry. His films have attained the status of being 'critic-proof' as his star power is enough to set the cash registers ringing. October was no different, as his collaboration with Loke...
Read more
Movie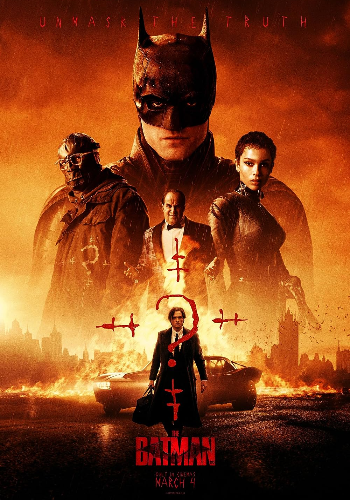 The Batman
Action, Drama, Crime
Cast:
Zoe Kravitz, Jeffrey Wright, Zoe Kravitz
BOX OFFICE Collection: ₹ 77 cr.
Robert Pattinson, who played the role of Batman, in the 2022 movie. The Batman once landed up leaving fans upset. The actor joked about not working out on his physique for his role and left fans enraged. Despite all the love he got for being cast, he also faced a massive negative backlash after one particular joke he made. Ba...
Read more
---