Screen Icons: Ajith's stardom may be limited to Tamil Nadu but that doesn't discredit his disruptive success
Ajith is one of the biggest stars in Tamil cinema at the moment. There is no denying his enormous success and disruptor status.
Updated on Jul 17, 2023 | 12:31 PM IST | 292K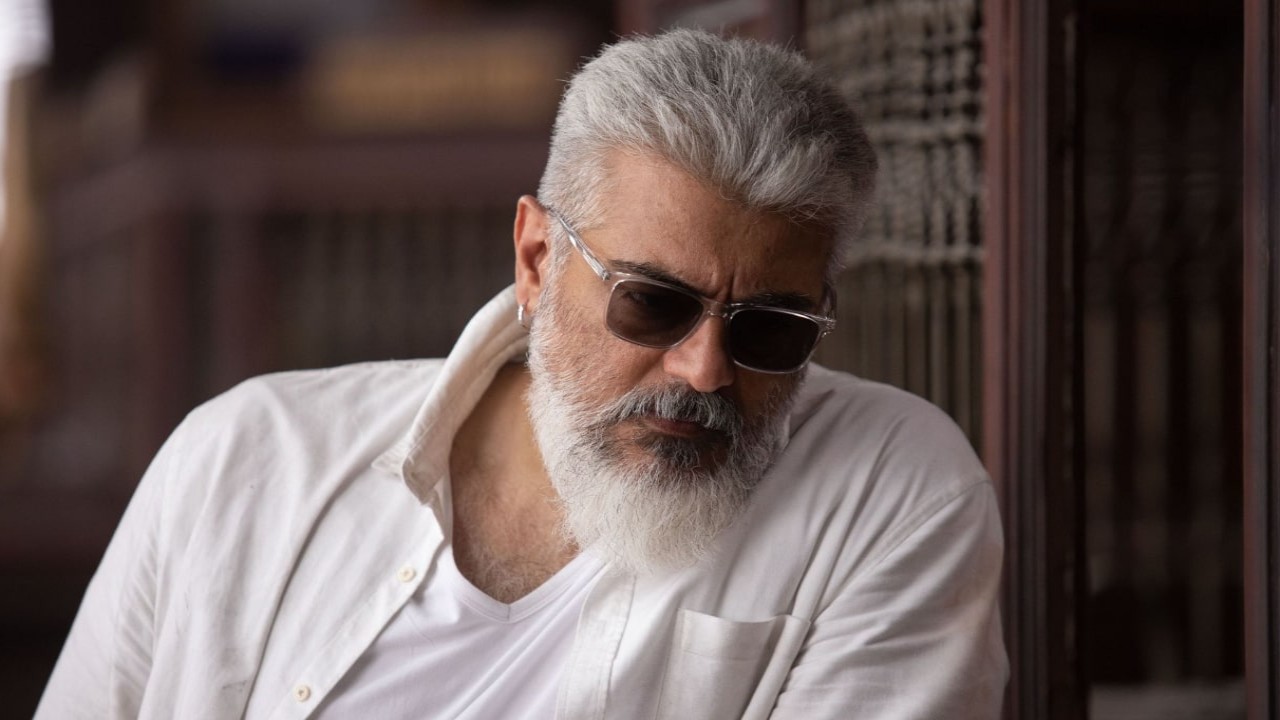 Rajinikanth, at the age of 72, has completed Jailer and Lal Salaam shoots and will start his next project soon.
Vijay completed Leo shoot and is moving on to Thalapathy 68 project.
Kamal Haasan completed Indian 2 shoot and is getting ready for Project K.
Meanwhile, Ajith…
For context, the aforementioned comments were from a recent meme that went viral on social media. It is clear that the meme was a dig at Ajith for not announcing films back-to-back like the other big stars of Tamil cinema. And it is not like Ajith has no films coming up. Vidaamuyarchi, his next film directed by Magizh Thirumeni, has already been announced. But it seems that the Tamil cinema fanatics aren't just content with that. They want multiple film announcements from the star.
Usually, the biggest Tamil stars commit to one film at a time. So it is obviously not a big deal for Ajith to just do this one film and commit to his next after Vidaamuyarchi's release. But Ajith not doing multiple films is not the issue here; the issue is that Ajith is not doing multiple films while Kamal Haasan, Rajinikanth, and Vijay are signing films back-to-back. If you still wonder why this is such a big deal, then welcome to Tamil cinema!
It is a sad reality that, in this day and age, being a fan has changed from just adoring someone to hating (a more appropriate term would be trolling) their competitors. In the internet age, if you are an Ajith fanatic, your day is arguably filled with hyping up the star on social media and bringing down his competitor Vijay, and vice versa. From Thyagaraja Bhagavathar and P U Chinnappa to MGR and Sivaji Ganesan to Rajinikanth and Kamal Haasan to Ajith and Vijay, the dual star system has always been prevalent in Tamil cinema. When Vijay fans trend a hashtag supporting their favorite, Ajith fans trend another hashtag demeaning Vijay in retaliation. Obviously, this also happens the other way around and continues to happen like a never-ending cycle.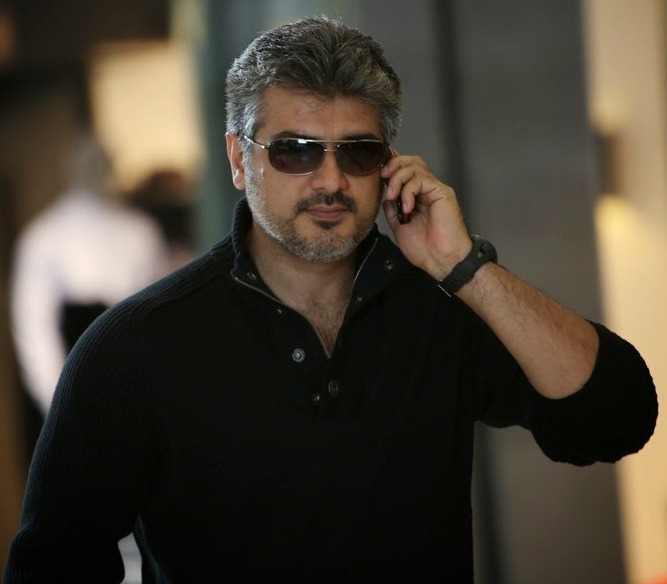 What is the need to mention the dual star system and Ajith's rivalry with Vijay in an article about the Yennai Arindhaal star and his 'disruptive' success, you may wonder? It is because it is impossible to mention Ajith's legacy and stardom without touching upon Tamil cinema's fascination with two leading actors ruling the roost. 
Introduction to Ajith
Growing up in Kerala, every child is asked a question at least once: Mammootty or Mohanlal? The two actors represent the dual-star system in Malayalam cinema. Well, this phenomenon is not just exclusive to the world of Tamil films. People constantly like to pit the Big M's against one another. Also, it is well known that Tamil cinema has a huge market in Kerala; the people here love Tamil actors just like their own. So, naturally, there was another Actor vs Actor question asked to most of the late 90s and 2K kids. It was not to pick one between Vijay or Ajith, as one would expect, but to pick one between Vijay or Suriya. 
Even though Ajith was the bigger star in Tamil Nadu, Suriya is the one who has a die-hard fan following in its neighboring state of Kerala. Therefore, when I found out that it was not Vijay vs Suriya but Vijay vs Ajith in Tamil Nadu, I wasn't heartbroken, but as a Suriya fan, I felt a tinge of sadness.  Another introduction to Ajith's stardom came in 2014, when Vijay's Jilla clashed with the former's Veeram. Jilla was, of course, the much-hyped collaboration of Vijay and Mohanlal. Two of the biggest stars are coming together, playing father and son, and dancing for the mass song Sivanum Sakthiyum Serntha Mass Da. No one could hold their own when they were up against two giants sharing the screen together. But this wasn't the case. After ten days of its release, Veeram had overtaken Jilla in Tamil Nadu collections. Shocking indeed for someone from Kerala like me, but this also made me aware of Ajith and his humongous popularity.
Even today, Ajith is made fun of for being a star in only his state and nowhere else. There have been many reasons for that, including the fact that the actor has not marketed himself in other states. And no matter how much we deny it, marketing does play a huge role in building a star image. But this should not be a reason to discredit his superstardom, which he built even after going against many existing norms of Tamil cinema.
The disruptor named Ajith Kumar
From attaining peak stardom even after dissolving his fan clubs to renouncing the title of Thala, Ajith has been a disruptor in the truest sense of the word. For instance, when he dissolved his fan clubs, the question prevailed: how is Ajith now going to continue his stardom and compete with the ever-rising fandoms of his competitors? This was a valid question, as he may have dismantled his fan clubs, but those of his competitors were working in full force. But more than ten years later, he has proved his naysayers wrong. Definitely, there are also negatives to his lack of public appearances and marketing. But he continues to sustain himself in an industry that is all about which actor has the biggest fandom, and that too without even an official fans association. 
Also, at a time when actors chose to always dye their hair black and never reveal their gray hair in films, Ajith took the bold stand of appearing in Mankatha (and all his subsequent films, barring a few) with a salt-and-pepper look. He was too young in terms of both his literal age and his cinematic age to make that bold choice. Usually, actors never appear with gray hair on screen because they are required to be ageless and timeless. But Ajith disrupted this notion. This resulted in other actors also letting go of their inhibitions about appearing in a film with gray hair. 

Of course, there is no denying that his last few film choices have been questionable. It is even more frustrating to think that this comes after his most risque role in recent times, that of a lawyer in Nerkonda Paarvai, the official Tamil remake of Pink. One wonders what would have happened if a film like Yennai Arindhaal had been a huge success. On a side note, one positive aspect of the recent Ajith films is that the female characters are not present in the film just for the sake of it. They also have a part to play in the story. 
All in all, the actor is taking time to pick his next project. Let's hope it works in his favor and Ajith comes back with a bang like he always does. 
ALSO READ: Nayanthara amps up travel style in a blue ethnic suit as she gets clicked at Mumbai airport; VIDEO
About The Author
A post graduate in Mass Communication who loves watching and writing about films. No matter the language or the
...
Read more
Top Comments
There are no comments in this article yet. Be first to post one!