WATCH: Kim Woo Bin, Park Seo Joon, Han So Hee and more to star in 2023 Netflix K-Dramas and films
Netflix released a video and stills of the latest 2023 Netflix K-Dramas and films and we are excited to see them!
Updated on Jan 17, 2023 | 10:33 AM IST | 716.3K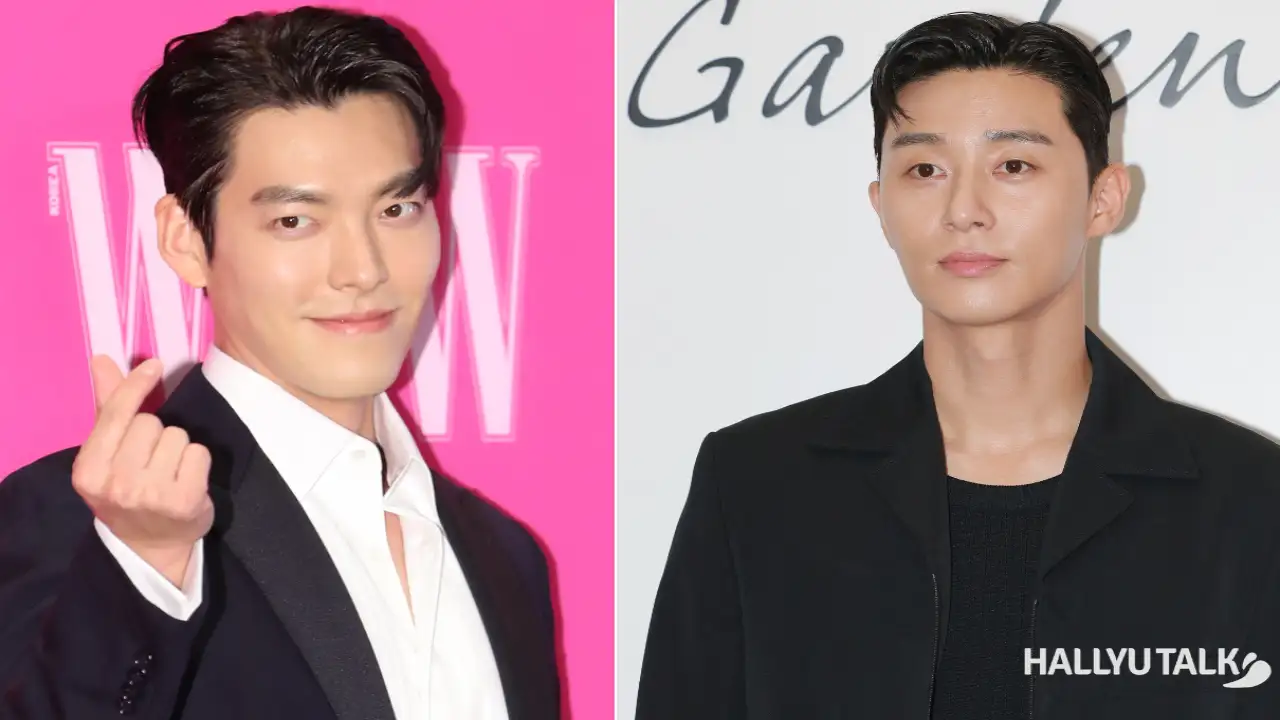 Netflix, which had lower-than-expected ratings for Korean content last year, is showing signs of flying again, starting with Song Hye Kyo's revenge drama 'The Glory' at the end of the year. This year, there are a lot of new works by Korea's representative big stars Lee Byung Hun, Kim Hee Ae, Go Hyun Jung and Jeon Do Yeon, Yoo Ah In, Kim Woo Bin, Park Seo Joon and Park Bo Young. Season 2 of popular works such as 'The Glory', 'DP' and 'Sweet Home' are also included in the lineup.
Netflix said, "28 Korean works on Netflix, such as Gyeongseong Creature' starring Park Seo Joon and Han So Hee, 'Black Knight' starring Kim Woo Bin, 'Bandit: The Sound of a Knife' starring Kim Nam Gil and 'The Glory' Season 2, will be released." To this extent, Korean works have deeply established themselves in everyday life around the world." First of all, as many as six Korean movies on Netflix will be released this year. According to Netflix, the Korean movie 'Carter', which was released last year, recorded 65 million viewing hours in 28 days after streaming. As of the end of last year, it was the ninth highest viewing time ever for a non-English film on Netflix.
This year, starting with the sci-fi movie 'JUNG_E' on January 20th, the noir 'Gil Bok Soon' starring Jeon Do Yeon and the crime action movie 'Delicious 2', which pursues the reality of a drug gang, are on the lineup. Starring Lee Byung Hun and Yoo Ah In, 'The Game' depicts the unavoidable battle between two Korean Go legends, Jo Hoon Hyun (Lee Byung Hun) and Lee Chang Ho (Yoo Ah In), who were both master and disciple and rivals. Also, 'Ballerina' starring Jun Jong Seo and Kim Ji Hoon,  and 'Unlocked' starring Im Siwan and more will be released.
New seasons of K-Dramas:
Subsequent parts and new seasons of popular works also return. 'The Glory', which recorded 82.48 million cumulative viewing hours from January 2nd to 8th, and topped the Netflix Global Top 10 TV (non-English) category in the Top 10 in 62 countries. 'The Glory' part 2 will be released in March. Season 2 of 'Sweet Home' starring Song Kang, which opened a new horizon for the Korean creature genre, and 'DP' Season 2, which posed a question to our society through the arresting team of deserters starring Jung Hae In, Koo Kyo Hwan, and Son Seok Gu, also ended the long wait and opened up to fans.
'Mask Girl' starring Go Hyun Jung, Ahn Jae Hong, Yeom Hye Ran and Nana will be released in the second quarter. Based on a webtoon of the same name, it is a story about an ordinary office worker, Kim Mo Mi, who has a complex about her appearance, who gets caught up in an unintended incident while working as an internet broadcasting BJ while covering her face with a mask every night. Go Hyun Jung and Nana play Kim Mo Mi, whose appearance changes over time and Ahn Jae Hong plays the role of Joo Oh Nam, her co-worker who loves Mo Mi, and Yeom Hye Ran plays the role of Kim Kyung Ja, the mother of Joo Oh Nam.
'Queen Maker' starring Kim Hee Ae and Moon So Ri will also be released in the second quarter. It is a series depicting the story of Hwang Do Hee, a genius of image making, jumping into the election board to make human rights lawyer Oh Kyung Sook, who has lived like a weed, become the mayor of Seoul. Kim Hee Ae plays the role of Hwang Do Hee, head of the strategic planning office of Eunsung Group, and Moon So Ri plays Oh Kyung Sook, a human rights lawyer.
'Bandit: The Sound of a Knife' starring Kim Nam Gil and Seohyun will be released in the third quarter. During the turbulent Japanese colonial period, it is an action drama in which those who head to Gando, a lawless land with different stories, unite to protect the home of the Joseon people.
Park Seo Joon and Han So Hee meet with viewers around the world in the fourth quarter of 'Gyeongseong Creature'. In the spring of 1945, when the darkness of the times was at its darkest, it is a creature thriller in which two youths, who were all about survival, confront a monster born out of greed.
Morning Comes to Psychiatric Ward:
Starring Park Bo Young and more, it is a series depicting various stories of the world and people who are heartbroken by Da Eun, a nurse who first started working in the Department of Psychiatry.
The Last Fool:
'The Last Fool' starring Ahn Eun Jin and Yoo Ah In, based on the novel 'The Last Fool' by Kotaro Isaka, is also scheduled to be released in the fourth quarter. 200 days until an asteroid collides with the earth, it is the story of a world in chaos and people living out the remaining time ahead of the foretold apocalypse.
Unscripted Shows:
Netflix's investment and challenge will continue into 2023. Following 'Physical: 100' to be released on January 24, 'Devil's Plan', 'Siren: Island of Fire', 'Zombie Bus', '19/20', etc. The Netflix Korean documentary lineup is also starting in earnest. 'Yellow Door: Searching for Director Bong Joon Ho's Unreleased Short Film (tentative title)' is scheduled to be released this year. On March 3, the 8-episode documentary series 'I am God: People Betrayed by God' will be released to reveal the self-proclaimed 'messiahs' in the modern history of Korea, which are shocking enough to be recorded, and the events and people hidden behind them.
Celebrity:
'Celebrity', which will be released in the second quarter, is a story about the colorful and fierce bare faces of celebrities Ari, who has jumped into the world where becoming famous can make money. Park Kyu Young is a celebrity who has appeared like a comet, and took on the role of Seo Ari, who experiences a reversal in her life in an instant with an unconventional move that is different from other influencers.
Into Your Time:
'Into Your Time' which will be released in the third quarter, is a remake of the popular Taiwanese drama 'Sangyeonni'. It is a time-slip romance that takes place as fate goes back to 1998 and meets Siheon, who looks just like her boyfriend. Ahn Hyo Seop will show off a variety of chemistry by challenging the role of Jun Hee's boyfriend Gu Yeon Jun and Nam Si Heon, a boy from 1998 who resembles him. Jeon Yeo Been took on the roles of Han Jun Hee and Kwon Min Ju. Jeon Yeo Been, who has the same face but opposite personality, will show her delicate acting by playing both characters at the same time.
Doona!:
Doona, which will be released in the fourth quarter, is a remake of the webtoon of the same name. It tells the story of Won Jun (Yang Se Jong), an ordinary college student, who meets Doona (Bae Suzy), who retired after leaving her colorful K-pop idol days behind at a share house. It's a romance drama.
About The Author
A BMM graduate, Anoushka has been writing professionally for over 2 years. K-Pop and K-Dramas consume her day and she... enjoys writing articles about it. So far, she has written close to 3000 articles. She loves films, music, art, and food! She spends most of her time either discovering a new film or burying her nose in a gripping novel.
Read more
Top Comments
There are no comments in this article yet. Be first to post one!