Pathaan box office collections; Shah Rukh Khan starrer nears Rs. 400 crores overseas
Pathaan is celebrating 50 days of its box office run today. As of yesterday, the film has collected $48.48 million (Rs. 397 crores) internationally.
Updated on Mar 21, 2023 | 05:14 PM IST | 136.7K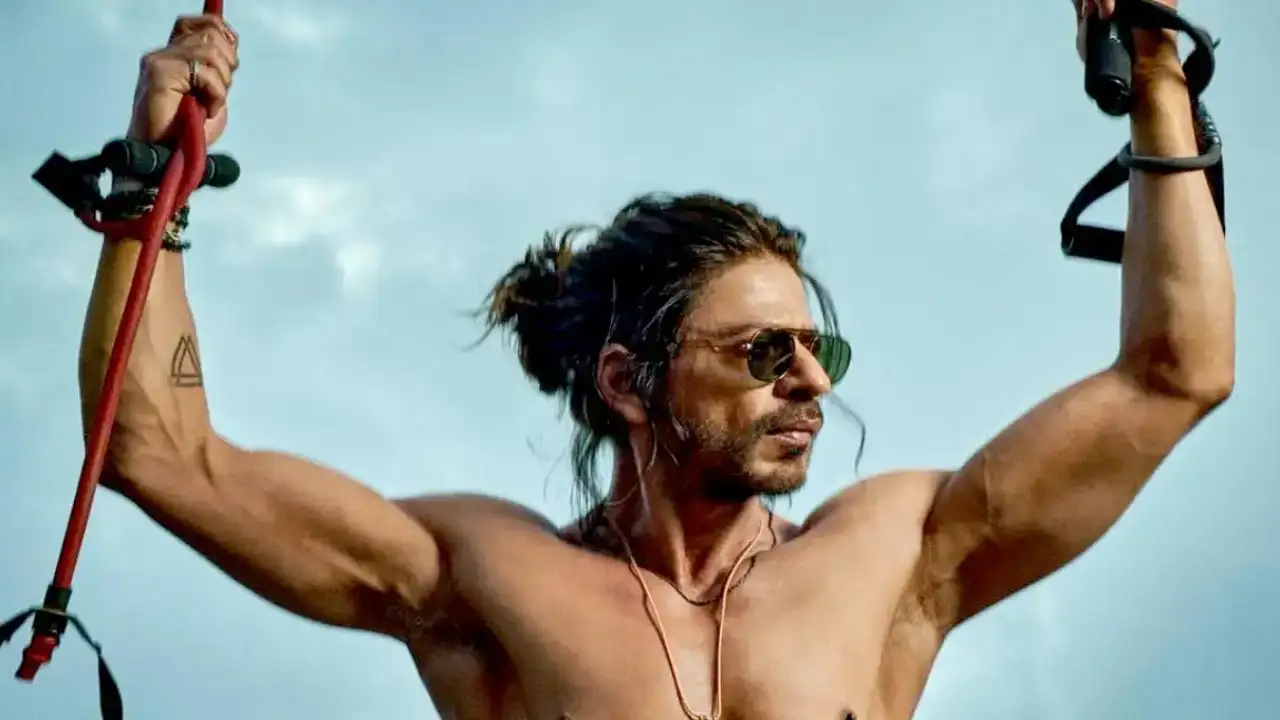 Pathaan is celebrating 50 days of its box office run today. The Shah Rukh Khan starrer continues to play at more than 900 cinemas globally, including 135 outside India. As of yesterday, the film has collected $48.15 million (Rs. 394 crores) internationally. This sum represents the highest ever off-shore earnings for a Bollywood film sans China. 
Pathaan nearing Rs. 400 crores overseas
The film has concluded its run in most markets and the collections are now coming from the four main markets i.e. North America, Gulf, the UK and Australia. In the seventh weekend, the film grossed $125K and will likely add another $250K to its run. That will put it just under Rs. 400 crores. There were reports of Bangladesh release, which would have helped hit the benchmark, but that has gone cold since then. It will be upon the actuals in some of the estimated markets to come higher for hitting the quad-century.

Pathaan sets new benchmarks
Over the last decade, there have been several Bollywood films that have grossed between $20 million to $30 million overseas. However, in most cases, it used to be one or two markets doing the heavy lifting, with other territories putting okay to good numbers. Pathaan, on the other hand, managed to perform exceptionally well everywhere, enabling it to not only surpass $30 million but also $40 million, and almost top the $50 million mark.
The territorial breakdown for the overseas box office collection of Pathaan is below. 
Americas - $17,745,000
United States - $11,420,000
Canada - $6,025,000
Peru - $100,000
Rest of America - $200,000
Asia/Oceania - $7,020,000
Australia - $3,300,000
Malaysia - $910,000
New Zealand - $890,000
Singapore - $560,000
Nepal - $535,000
Indonesia - $375,000
Thailand - $100,000
Rest of Asia - $350,000
Middle East and Africa - $14,890,000
UAE - $8,140,000
GCC - $3,800,000
Saudi Arabia - $1,975,000
South Africa - $325,000
Africa and Rest of M.E. - $650,000
Europe - $8,500,000
United Kingdom - $5,330,000
Germany - $970,000
Nordics - $510,000
Netherlands - $455,000
France - $370,000
Switzerland - $160,000
Austria - $105,000
Rest of Europe - $600,000
Total - $48,155,000 / Rs. 394 crores
ALSO READ: Top highest grossing Indian films worldwide - RRR overtakes KGF Chapter 2, Pathaan headed towards 1050 crores
About The Author
Jatinder joined Pinkvilla in December 2021. He covers the film and media business, with a particular focus on South Indi...an and international box office. Over the years, he has closely followed the movie box office across the globe, spanning various languages and industries. He also has a strong presence in box office communities on social media and provides expert analysis and insight into the film and media business. Read more
Top Comments
There are no comments in this article yet. Be first to post one!