Ben Affleck doesn't want to 'work again' with James Gunn post Justice League's debacle: 'I started drinking..
Ben Affleck was rejected from working with James Gunn on any DC movie. Know what the fuss is about
Published on Mar 18, 2023 | 07:28 PM IST | 147.3K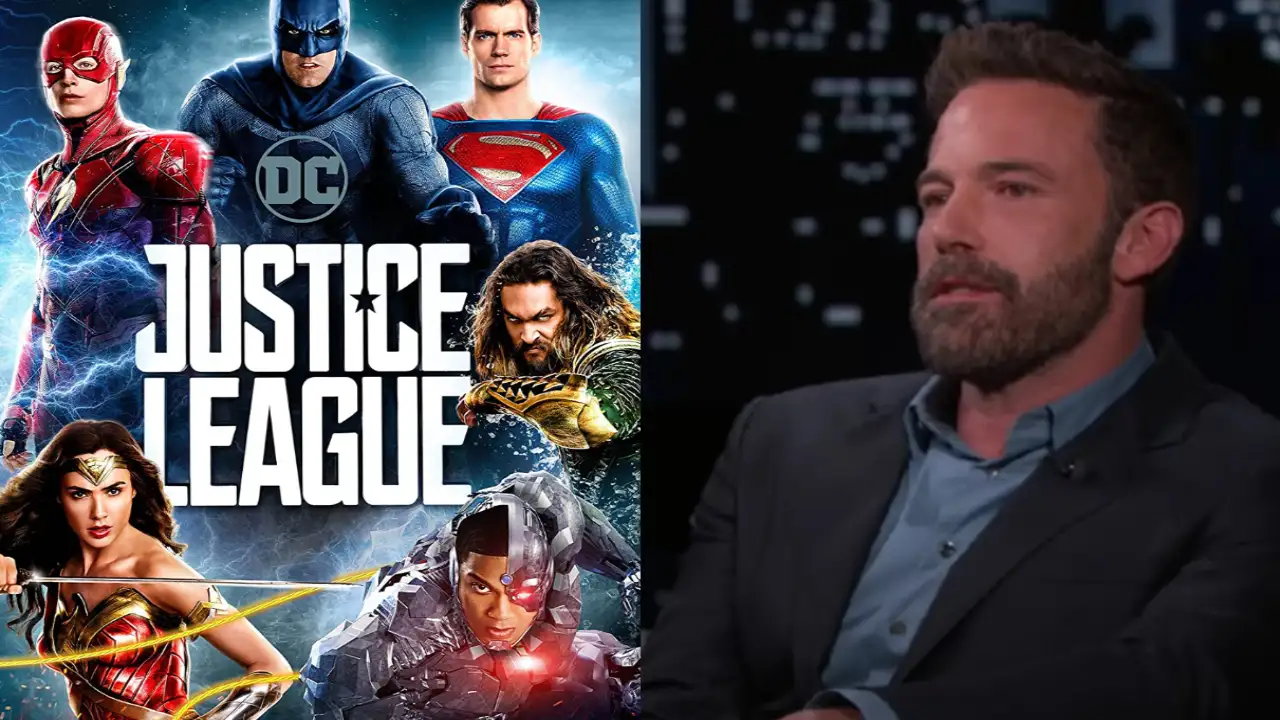 Ben Affleck, aka Benjamin Géza Affleck, has always left a mark with his outstanding performance, which has earned him accolades, including two Academy Awards. Affleck, who began his career as a child actor, has reached the greatest heights. Being in his career for a very long time, he has established his name as a well-known actor in the Hollywood industry.
His generous personality and diversity as an actor and filmmaker have always made audiences look up to the American actor, but recently, it seems like Ben Affleck couldn't keep the calm to himself as the actor candidly shared about his worst experience with James Gunn, which made him say he "won't work again' with James after the Justice League debacle. He also went on to explain how he inhibited his drinking habits due to ongoing mental pressure.
To know what made Ben Affleck say this, let's dive in to know the crux and surface line of the plot.
It's no secret that the making of "Justice League" was one of the most difficult approaches ever; the production was not a piece of cake, which made Ben Affleck discouraged from ever wanting to direct his own superhero film.
A quick recap: After the death of his daughter and continuous disputes with the studio over cuts, Zack Snyder resigned from finishing the movie, which saw Batman, Superman, The Flash, Aquaman, Wonder Woman, and Cyborg link up for the first time on screen. The movie, which was given to Joss Whedon to complete, was a huge letdown for audiences, reviewers, and the box office.
The #ReleaseTheSnyderCut effort eventually persuaded Warner Bros. to invest an additional $70 million in the film and give Snyder the freedom to complete it the way he desired—with both new and previously unreleased footage and a four-hour runtime—for HBO Max.
ALSO READ: Justice League Snyder Cut Review: Ben Affleck & Henry Cavill's film is justice served on a fan service platter
In a conversation with The Hollywood Reporter, Affleck reflected his thoughts on the movie.
'You could conduct a seminar on all the reasons why doing this is a bad idea'. He stated the process leading up to the first film's release left him "with the most terrible taste in my mouth" until Snyder got his way. A further day of filming with Affleck in the director's backyard and all of the slow motion that he shot in black and white, according to Affleck, made up the Snyder Cut.
While Affleck was initially engaged to direct a movie of his own, "Batman," he claimed that after participating in "Justice League," he said, "I'm out. I never want to do any of this again. I'm not suited" --"the worst experience I've ever had in a business, which is full of some s---y experiences."
"It broke my heart,"claiming that stand-in director Joss Whedon's attempt to "save" an almost finished movie in under 60 days failed. "That was awful. I gradually started drinking too much". Affleck reached a point where he felt like either doing that or jumping out of the window. He felt like this when he was in a hotel in London. After which he thought about his life, and this is not the life he wishes to have. "I thought as I was thinking about this that my children were not here. I'm unhappy," he recalled as he spoke about it.
The procedure left him lacking in creative fulfillment, and he made the decision that he didn't "want to squander any more of my life, of which I have a limited quantity," on endeavors that didn't make him happy. 
That statement appears to also apply to any upcoming DC movies produced by the new team of James Gunn and Peter Safran. "For the [James] Gunn DC, I wouldn't make a film. No, I have nothing against James Gunn," he assured THR. He's a kind person and will no doubt do a fantastic job. Simply put, I wouldn't want to intervene and direct them in that manner as they want me to do," Afflecks commented.
Having said that, Affleck stated that he thought "Batman v. Superman" was a huge success and he delivered his best to the role by "nailing it"in the upcoming Flash movie. For the five minutes I'm there, it's absolutely amazing, he continued. "I did eventually figure out how to play that character," he said.
Ben Affleck, who was determined to create magic through his work, ended up being discouraged seeing the way the recent DC team has been functioning. For the same reason, it's been a difficult road for many actors who were once closely associated with the DC Family.
All that being said, it is now up to James Gunn to sit in a drawing room and formulate a plan that works for all. As is clearly seen, he is unable to manage the system, which is leading to  well-known contributors to the DC family's fallout.
ALSO READ: Was Amber Heard in Justice League? Here's everything you need to know
FAQ
1. Who is Ben Affleck married to?
Ben Affleck is married to Jennifer Lopez.
---
2. How many kids does Ben Affleck have?
Ben has three kids.
---
3. Which was Ben Affleck's last movie?
Ben Affleck's last movie to hit the screen was The Way Back.
---
About The Author
Expertise: Hollywood, Entertainment, Philosophy, and Lifestyle - "Mirror of Life" complier and co-author ...of several other anthologies. Summerizes' love for writing and creating magic with words has always been her passion. Akanksha, who comes with 2.5 years of experience, has contributed to a diverse field of content creation. For her, writing is what completes her. Read more
Top Comments
There are no comments in this article yet. Be first to post one!