Annathhe is a story of a devoted brother going after the bad guy who has made his estranged sister's life a living hell.
Critics Review
TOI
During the scene which sets up the intermission in Annaatthe, we see a woman in trouble walking out of a club in which the people who have been troubling her are lying in bad shape, thanks to a mystery man. As she walks away, we see this saviour standing atop a building casting a large shadow that s
Rotten Tomatoes
Though his wig and makeup are woefully obvious, a velinattavar would have never guessed he's actually 70.
Movie of the Month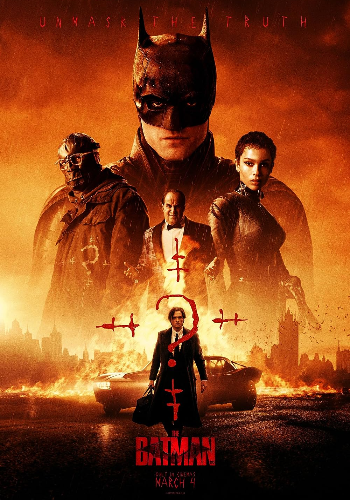 The Batman
Action, Drama, Crime
Cast:
Zoe Kravitz, Jeffrey Wright, Zoe Kravitz
BOX OFFICE Collection: ₹ 77 cr.
BOX OFFICE Collection: ₹ 77 cr.
Robert Pattinson, who played the role of Batman, in the 2022 movie. The Batman once landed up leaving fans upset. The actor joked about not working out on his physique for his role and left fans enraged. Despite all the love he...
Read more
Disclaimer: Box office numbers mentioned in the article are obtained from our own sources and diverse public platforms. We take all efforts to share possible accurate numbers, however, unless otherwise mentioned they are all approximates, but appropriately portrays the BO performance of the project. We are open to feedback and suggestions on editorial@pinkvilla.com.