Baaghi 3 is the story of Ronnie, a young man who has a close relationship with Vikram, his elder brother and a police officer. Ronnie goes out to rescue Vikram when he is kidnapped in Syria while on an assignment.
Critics Review
TOI
Rippling muscles, sixpack abs and a chiseled face. Meet Ronnie the handsome hunk whose only job is to magically appear from thin air whenever his elder brother Vikram is in trouble. He will bash up the bad guys to a pulp and go back to minding his own business. But in a sudden twist, Vikram is kidn
India today
Baaghi 3, the third instalment of the super successful Baaghi franchise, remains true to its genre through its 143minute runtime. Which means, theres truckloads, no tank and chopperloads of action, but zero logic. Amid corona scare, we walk into an empty theatre, deciding to stay away from the popco
Movie of the Month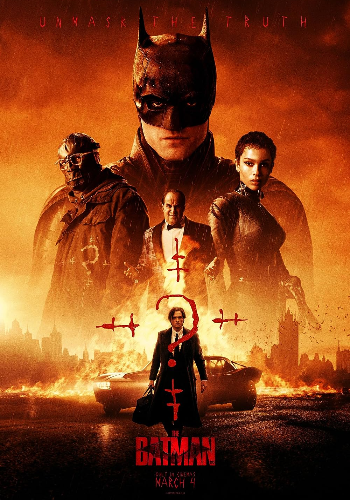 The Batman
Action, Drama, Crime
Cast:
Zoe Kravitz, Jeffrey Wright, Zoe Kravitz
BOX OFFICE Collection: ₹ 77 cr.
BOX OFFICE Collection: ₹ 77 cr.
Robert Pattinson, who played the role of Batman, in the 2022 movie. The Batman once landed up leaving fans upset. The actor joked about not working out on his physique for his role and left fans enraged. Despite all the love he...
Read more
Disclaimer: Box office numbers mentioned in the article are obtained from our own sources and diverse public platforms. We take all efforts to share possible accurate numbers, however, unless otherwise mentioned they are all approximates, but appropriately portrays the BO performance of the project. We are open to feedback and suggestions on editorial@pinkvilla.com.