Creed III Review: Michael B. Jordan, Jonathan Majors know what they are doing but the film misses Sylvester Stallone
Michael B. Jordon brings Creed III with a fresh take along with Jonathan Majors. It is a fight that you cannot miss. Read Pinkvilla review.
Updated on Mar 02, 2023 | 07:38 PM IST | 92.7K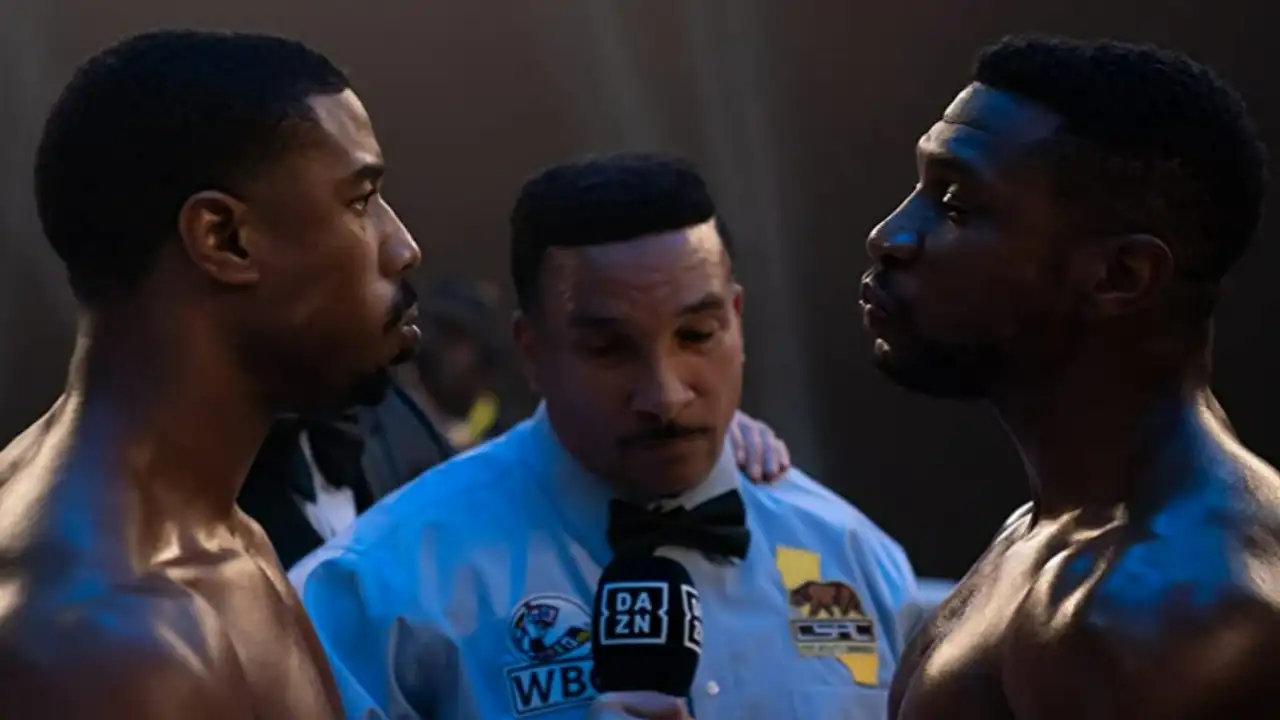 Name: Creed III
Director: Michael B Jordan
Cast: Michael B. Jordan,Tessa Thompson,Jonathan Majors
Rating: 3.5 / 5
Plot
For the first two movies, we saw Adonis (Michael B. Jordan) focusing on standing on his own feet with the help of Rocky (Sylvester Stallone). Now, in the threequel, Adonis is a well-settled man. Having retired from boxing, he has a beautiful family with Bianca (Tessa Thompson). They also have a daughter named Amara (Mila Davis-Kent). With such an easy, settled life, Adonis now focuses on making boxers like him. Little did he know that his past would end up haunting him. Damian Anderson (Jonathan Majors) returns after 18 years of imprisonment with ulterior motives. Will they end up becoming friends again or will they fight to death? 
What's hot?
Creed III marks the debut of Michael B. Jordan as a director. It is safe to say that he knew what he was doing. He managed to capture the intensity of scenes where you are bound to feel certain emotions. The fight sequences felt real. At some point, you'd also feel that you are a part of the audience at the stadium. 
What sets this movie apart from the prequels is its fresh take. It is a whole new version of Adonis that you will witness. He loves to go to tea parties with his daughter while also handling the gym. He is enjoying his post-retirement time to the fullest.
When Damian Anderson returns from prison, things change for Adonis and his family. The movie takes a turn. You will get to see the tension building up. The fighting scenes are barbarous with blood splattered all over. With the sudden interest in the blood and gore trope in the movies, Creed III has many bleakly compelling splatter scenes. 
Moreover, there are also a few moments in the film where you will be on the edge of your seat. 
Adonis and Damian are not fighting for the title, there is a personal touch to it. They have way too many unresolved issues. Creed III manages to draw parallels between former friends who turn into enemies because of their deeds. Ryan Coogler (who wrote Black Panther) has given an emotional touch to this movie. Like I said before, it's not about fighting each other; it's more about finding peace that was once lost. 

Since the vulnerable side of Adonis is shown throughout the movie, it wouldn't be wrong to deduce that the writer wanted to portray him as emotionally blind. A little maladroit in expressing himself, he is finally managing to open up and deal with his past.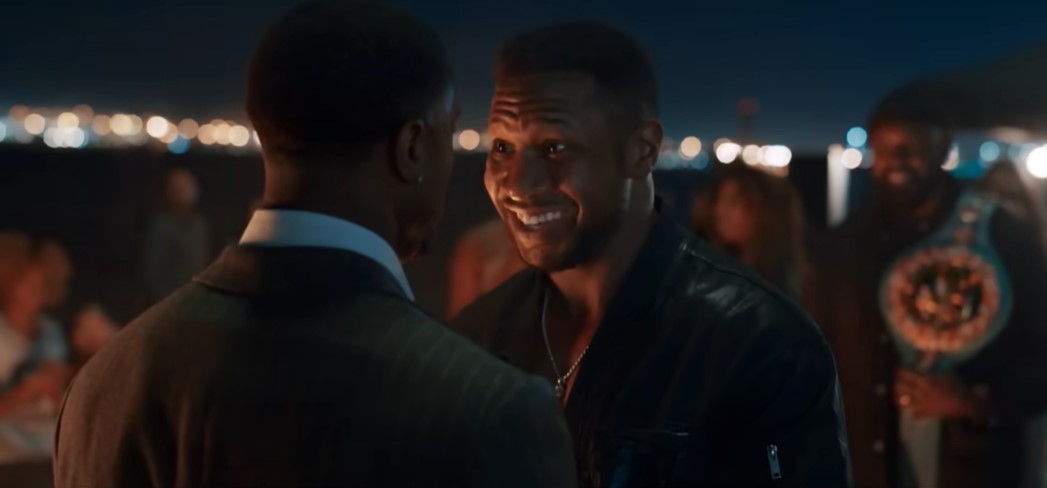 What's not?
Creed III is missing Slyvester Stallone. The first half feels short since the build up takes up too much time. The real movie actually starts in the second half. The rage, the indignation, the willingness for revenge and the training to become the best begins in the second half. Part 3 is surely close but not as good as the first. 
Performances:
With Ant-Man and the Wasp: Quantumania, Jonathan Majors started 2023 with a bang. Just a few weeks later, he managed to showcase how good of an actor he is. It is safe to say that 2023 is truly his year. Creed III shows him in a bad light, a man who is full of anger and is out for revenge. He literally took over the movie from his first scene. What I loved about his character is the spectrum of emotions he brings to the table. Not only anger but disappointment, passion, and sadness. He surely knows how to be a villain. Plus points! He has ripped abs in the movie. 
Michael B. Jordan shows why he is fit to play this role. He has indulged himself in the film and it shows. You will see him being a protective father and a friend who wants to help. Nonetheless, his performance will show you different sides of a man. 
Tessa Thompson is a strong woman who knows how to deal with people. She brings her power-packed personality into the movie. She plays the role of a producer, a mother and a wife. Without her endless support and wit, Adonis would have never realized what is happening around him. Special shout out to Mila Davis-Kent for bringing her cuteness to the film. 
Final Verdict: 
Call it Beast vs Beast or Kang vs Killmonger, Creed III should surely be on your list. The movie is packed with emotions, fighting scenes, intense drama and a heartfelt climax. With three powerful characters from the MCU and a writer like Roger, this movie is made to be watched in theaters. So what are you waiting for? Book your tickets for Creed III this weekend. 

ALSO READ: Michael B. Jordan's new Calvin Klein ads set the internet on fire; Find out fans' reaction here
About The Author
Entertainment journalist who is also a cinephile. With over 4 years of experience in the industry, Ruchi brings her... journalism ethics to the table. She loves talking about what is going on in the world and will surely engage you in endless conversations. Her aim is to provide the best possible news from the industry. She has worked in various organisations like Republic World and Netflix Junkie. Currently working as Content Manager (Hollywood) at Pinkvilla. Read more
Top Comments
There are no comments in this article yet. Be first to post one!