How to wear oversized t-shirts the right way: Silhouette of the season
From Kendall Jenner's off duty vibe to Deepika Padukone's chic approach. Here we share with you fifteen exciting tips on how to wear oversized t-shirts and look absolutely stunning in them.
Updated on Mar 04, 2023 | 01:11 AM IST | 141.7K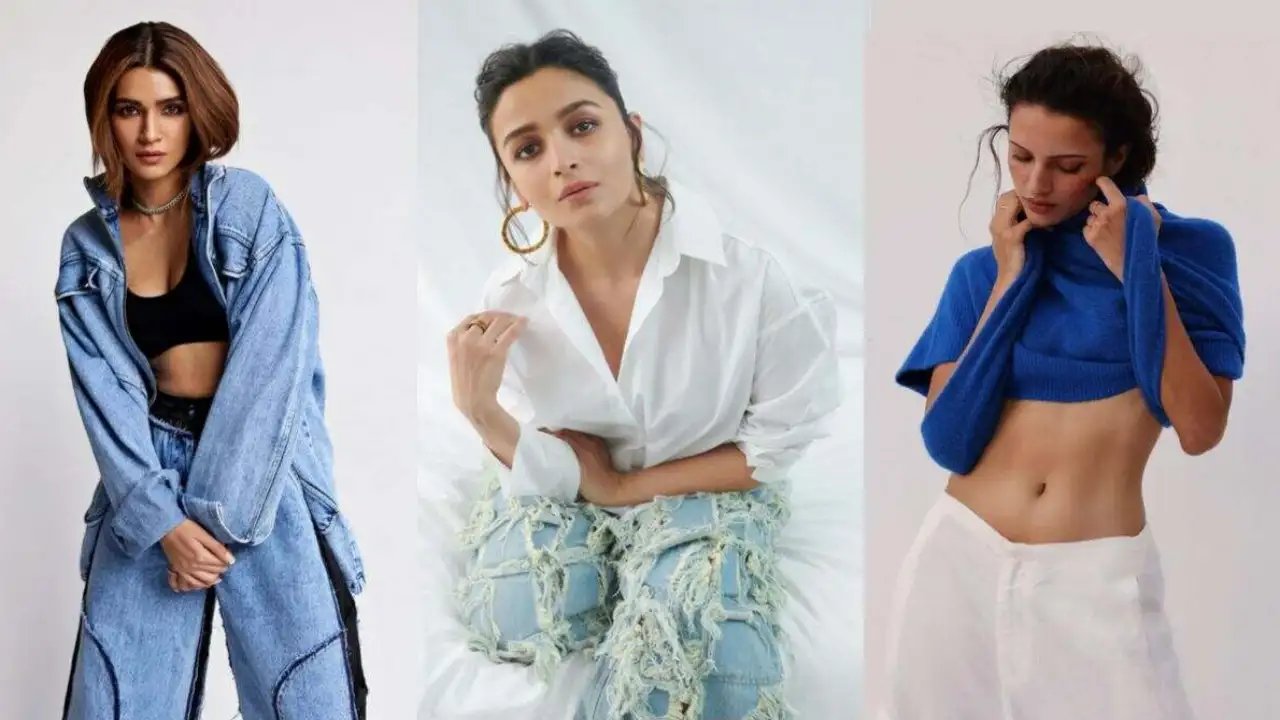 In a time where fashion is synonymous with comfort, feeling good is as important as looking good. And nothing is more on-trend than striking the right balance between casual and chic, and opting for effortless and comfortable silhouettes. If you're not too fond of body-hugging and slim-fit clothing, don't worry because we're going to tell you how to wear oversized t-shirt outfits the right way.
As sported by some of our favourite celebrities, including our Bollywood Girls- oversized t-shirt outfits are an off-duty wardrobe must-have. Loose t-shirts are flexible and comfortable and versatile enough to be styled in several ways. Whether it's millennial fashion icon Alia Bhatt who has rocked the oversize t-shirt style by keeping it casual with a graphic number or Genelia D'Souza who elevated the trend by switching up an oversized glitter t-shirt for a dress- the versatility of the oversized t-shirt look brings to your wardrobe is immense.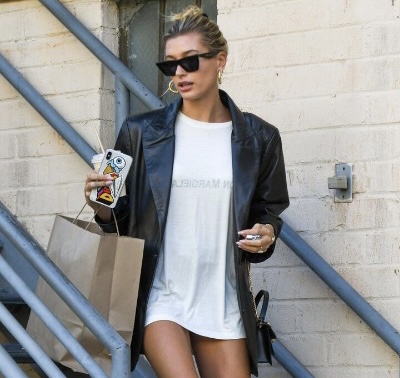 Overall, the trend of opting for oversized outfits is here to stay, because the playful edge they add is unmatched. If you're confused about how to incorporate -shirts into your fashion repertoire, we've got your back. Refer to this guide for fashion inspiration on ways to wear oversized t-shirts.
Slay the style: 15 ideas for how to wear oversized T-shirts
1. Over Boyfriend Jeans
Nothing goes together like the classic combination of blue loose-fitted jeans and an oversized t-shirt. This foolproof combination, if styled right, is not only timeless but also extremely stylish. It gives you the perfect opportunity to accessorise and play around with other elements such as your hairstyle and makeup.
Whether it's Kendall Jenner, for whom this trend is a go-to look on a daily basis or Deepika Padukone who turns to this look for airport style inspiration- this oversized t-shirt style is a must-have.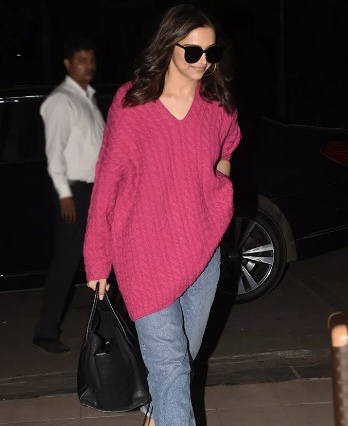 2. High Rise Jeans
It's amazing how changing something as easy as tucking your shirt in can change the way your entire outfit looks. A tucked-in shirt will do the trick if you ever feel like your jeans and tee ensemble is way too casual or lousy for an occasion. An oversized t-shirt look which includes it tucked in elongates your legs and gives you an hourglass figure.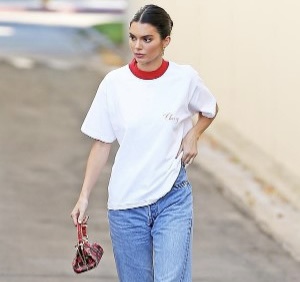 Opt for straight fit or looser jeans to avoid crunching up at the waist. Just like Deepika Padukone, you can always opt for a belt to elevate the outfit- and make it look more put together or stylish.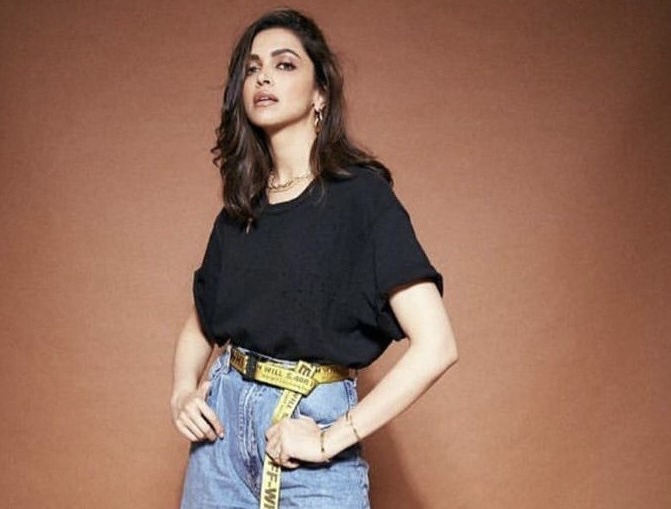 3. With biker shorts
One of the trendiest ways to wear oversized t-shirts is to pair them with a pair of fitted cycling shorts. The shorts not only accentuate your curves but perfectly balances the baggy t-shirt by providing a bit of definition.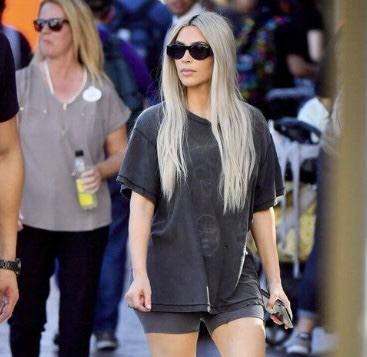 From Priyanka Chopra to Deepika Padukone, this trend has been tried and tested by loads of celebrities. So if you're wondering how to wear an oversized t-shirt with shorts, just throw on a loose tee and pair it with some fitted shorts. Opt for clean styling so that your outfit looks well styled rather than thrown together casually.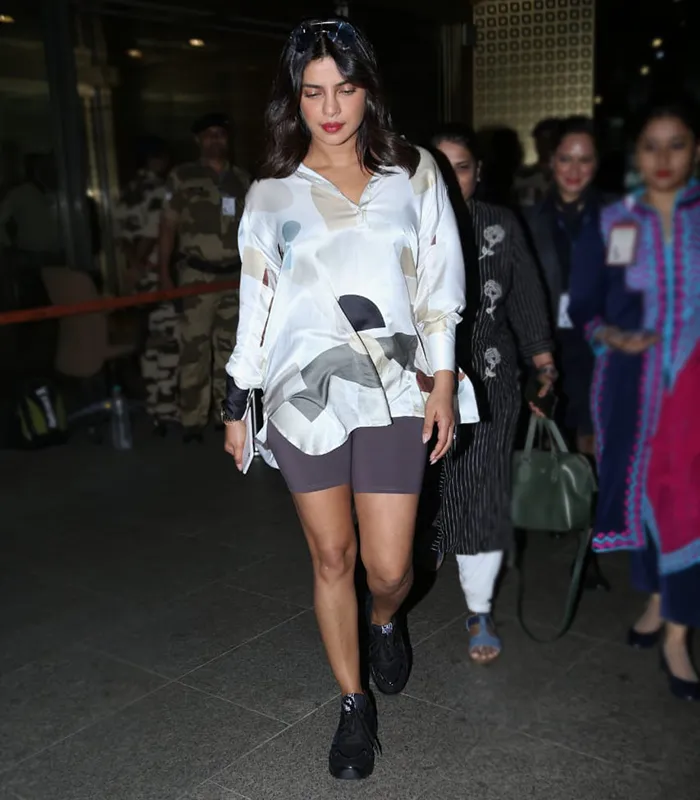 4. As A Dress
Probably the most fashionable and elevated way to style an oversized t-shirt is to double it up as a dress! It's comfortable, it's experimental and it manages to look great while keeping it effortless. However, it's important to opt for great prints and designs, or level up the look with good accessories and makeup to make sure it doesn't look like you've just rolled out of bed.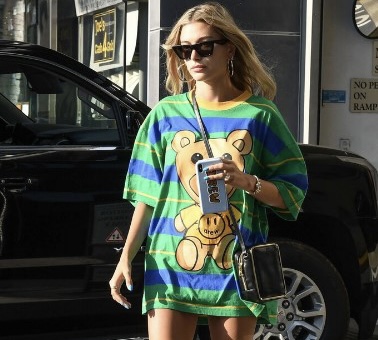 Styling an oversized t-shirt as a dress with either boots or a leather jacket is the ideal route to go. Gold jewellery or a slicked-back bun, are also routes you can take. Bollywood actresses have also found ways to style oversized t-shirt outfits differently including styling it as sequin dresses by Kiara Advani, and Genelia D'Souza. Others have opted for comfier alternatives for their airport looks or a casual day out.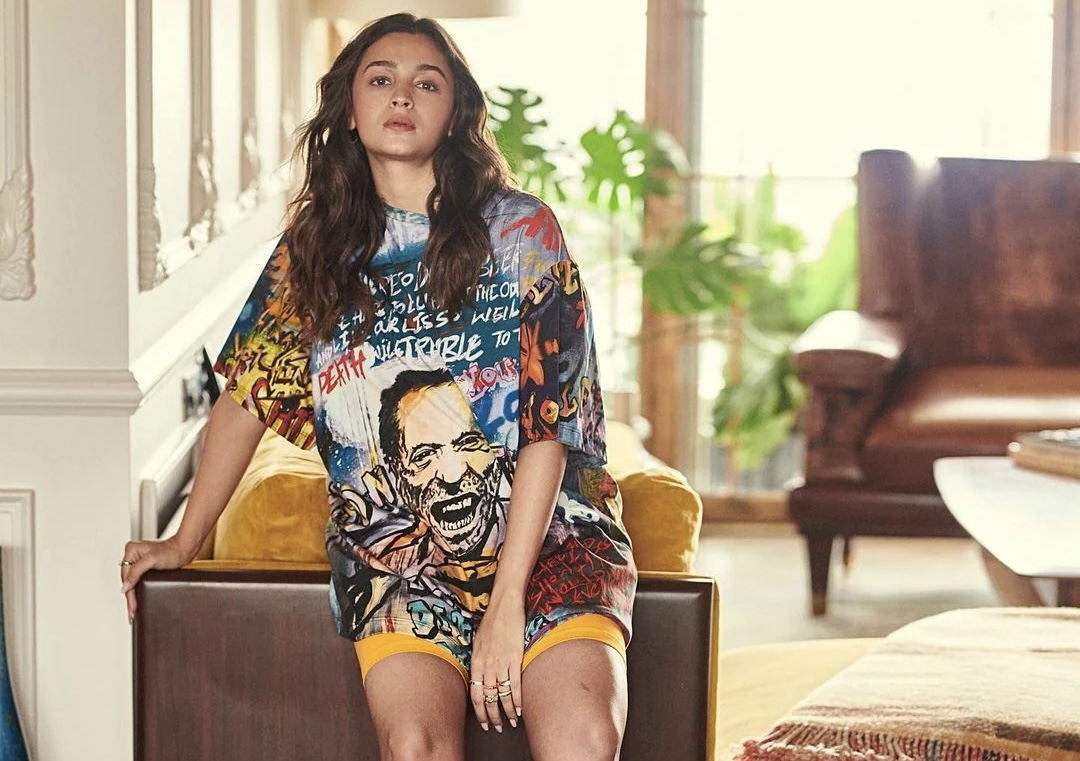 5. Under a Denim Jacket
There's nothing that doesn't look good with a classic denim jacket. A denim jacket can elevate the most basic of looks, and goes along with almost all patterns, designs and materials. And so, it comes as no surprise that a denim jacket is one of the best outer wears to opt for, when wearing an oversized t-shirt.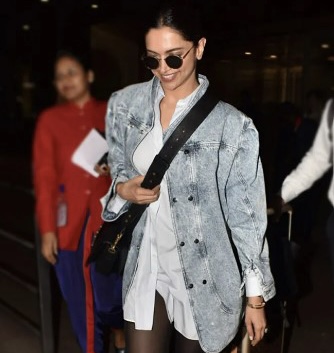 Style with some classic sneakers and sweats for a casual day out or pair a denim skirt and oversized shirt with a denim jacket for something more exciting. This is definitely one of the most versatile ways to wear oversized t-shirts, and great for a number of occasions.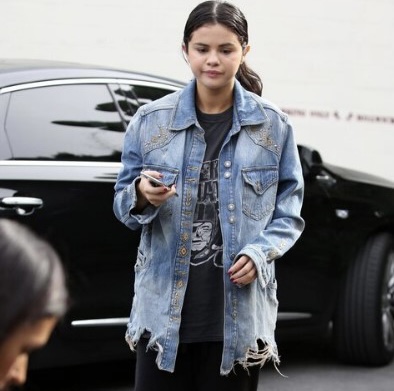 6. As a Co-Ord Set
You can always work on an oversized shirt look by styling it outerwear as well, rather than layering it up. An oversized t-shirt doubles up as a great jacket when you're trying to look easy and breezy. Pair it with a bralette and shorts for the ultimate summer look or go for detailed patterns and colours for an exciting pop of details.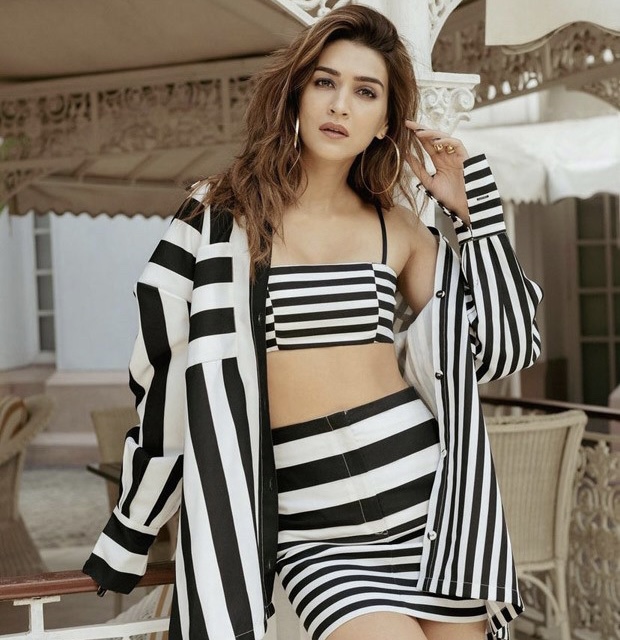 7. With Denim Shorts 
Another timeless look that includes denim is the denim shorts and oversized t-shirts duo. Especially when it comes to summers, nothing feels better than a baggy t-shirt and shorts, to help you escape the heat and sweat, and keep you airy. Moreover, this oversized t-shirt outfit gives you enough flexibility to experiment with styles- allowing you to jazz it up in terms of footwear or accessories or even go completely casual with minimal details.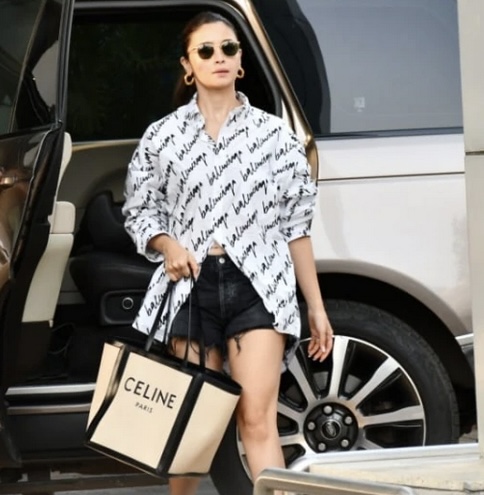 9. With a skirt
Another foolproof way to beat the heat is to opt for a skirt. From tennis skirts and mini skirts to long flowy maxis, if styled well a skirt is the perfect piece of clothing to style an oversized t-shirt. You can tuck your oversized t-shirt, and even accessorise with a belt or corset at the waist, because that will help with enhancing your body silhouette by clinching your waist.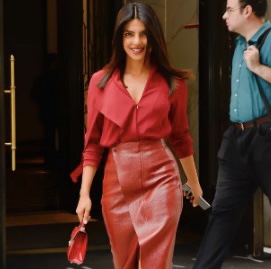 10. With sweatpants
Nothing says comfort like sweatpants and a baggy t-shirt for days when your priority is being cosy, rather than making a statement. This duo is the ultimate outfit for your lazy days in, or for a casual hangout in the city.
Whether it's Kendall Jenner, for whom oversized t-shirts are an integral part of both fashion and comfort or Anushka Sharma who has aced the oversized t-shirt trend multiple times- this is one of the easiest ways to wear oversized shirts. You can always add some basic hoops or stack some bracelets to add a touch of detail.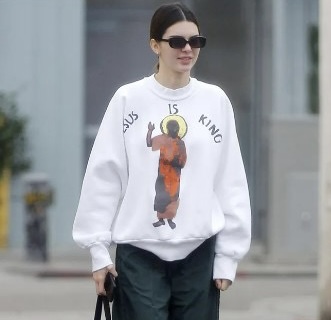 10. With leggings
Similar to the sweatpants combinations, leggings and an oversized t-shirt are a classic, timeless duo that one can opt for when they are feeling the comfortable vibes. Leggings give you some additional dimension and are more fitted when compared to sweatpants, and so can also be styled in multiple ways. Kendall Jenner has slayed this look multiple times, opting for leggings paired with an oversized sweatshirt or shirt while stepping out for her coffee run. She's also paired an oversized tee in the past with leather leggings, to elevate the look for another occasion.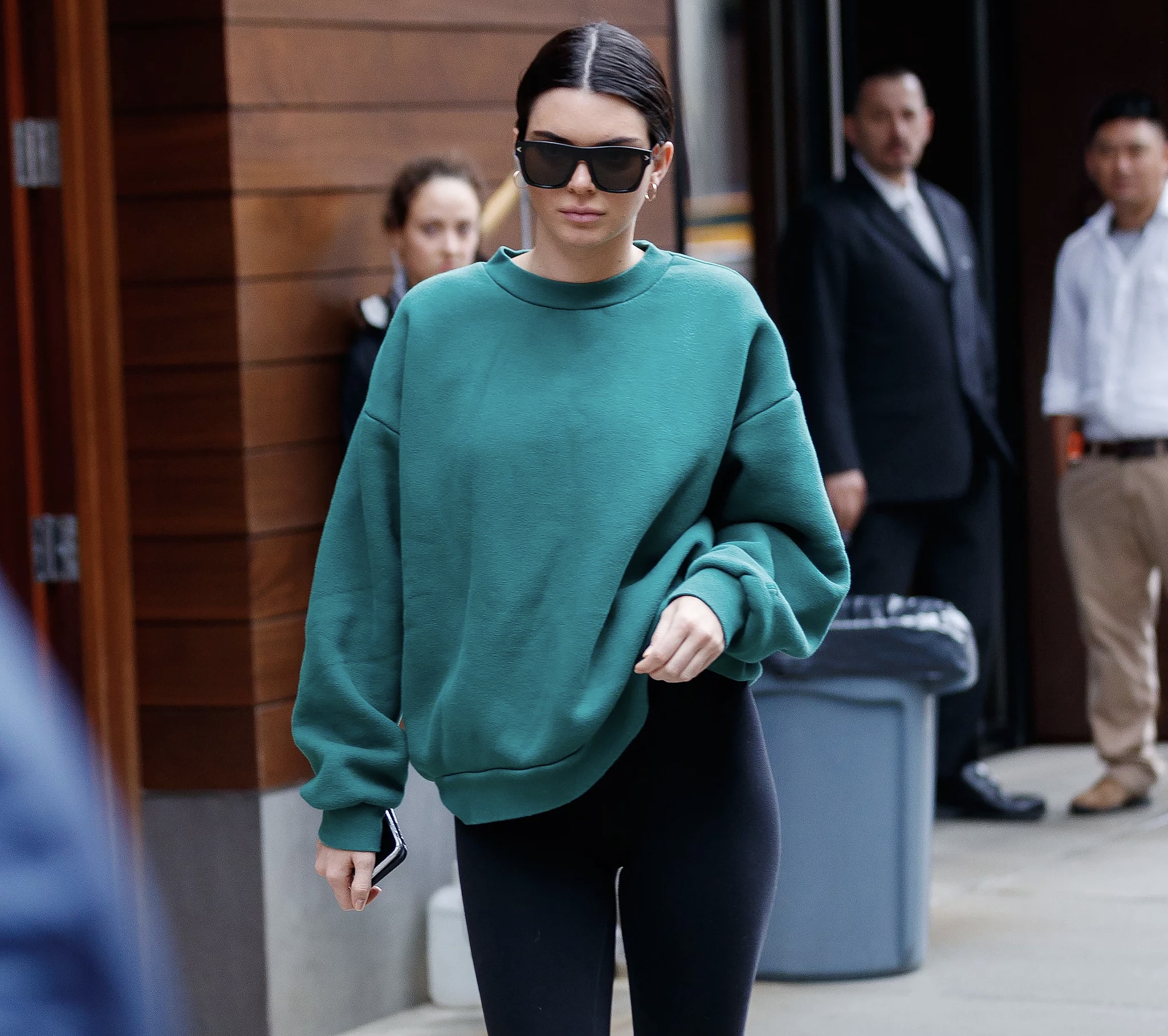 Bollywood celebrities including Malaika Arora to Janhvi Kapoor have also opted for this trend for workout days, when they're heading to the gym. 
11. Under a corset 
Corsets are the trend of the season, and there's no better way to spice up an oversized shirt than to add a corset over it. From Alia Bhatt to Deepika Padukone, all our fashionista icons have hopped on this trend already and so can you. Add that extra oomph to your classic shirt by layering it up with a detailed corset and chunky jewellery! 
12. Under a blazer
Oversized t-shirt outfits can sometimes look overly casual and relaxed, and so if you want to level up by adding something formal you can always add a blazer to elevate the look. A well-fitted blazer will add that stylish touch to your oversized t-shirt and make the whole look a lot more put together.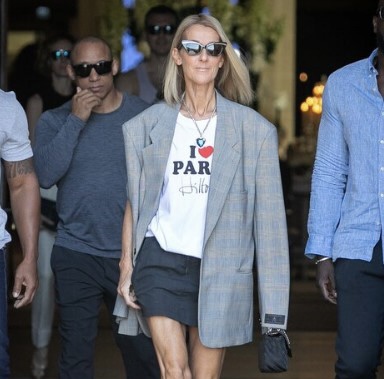 From Celine Dion who championed this look in 2019 at Paris Fashion Week to Deepika Padukone and Kareena Kapoor Khan who have experimented with the oversized shirt and blazer trend time and again, an oversized t-shirt and blazer look is a versatile combination that you can style completely depending on what vibe you're feeling that particular day.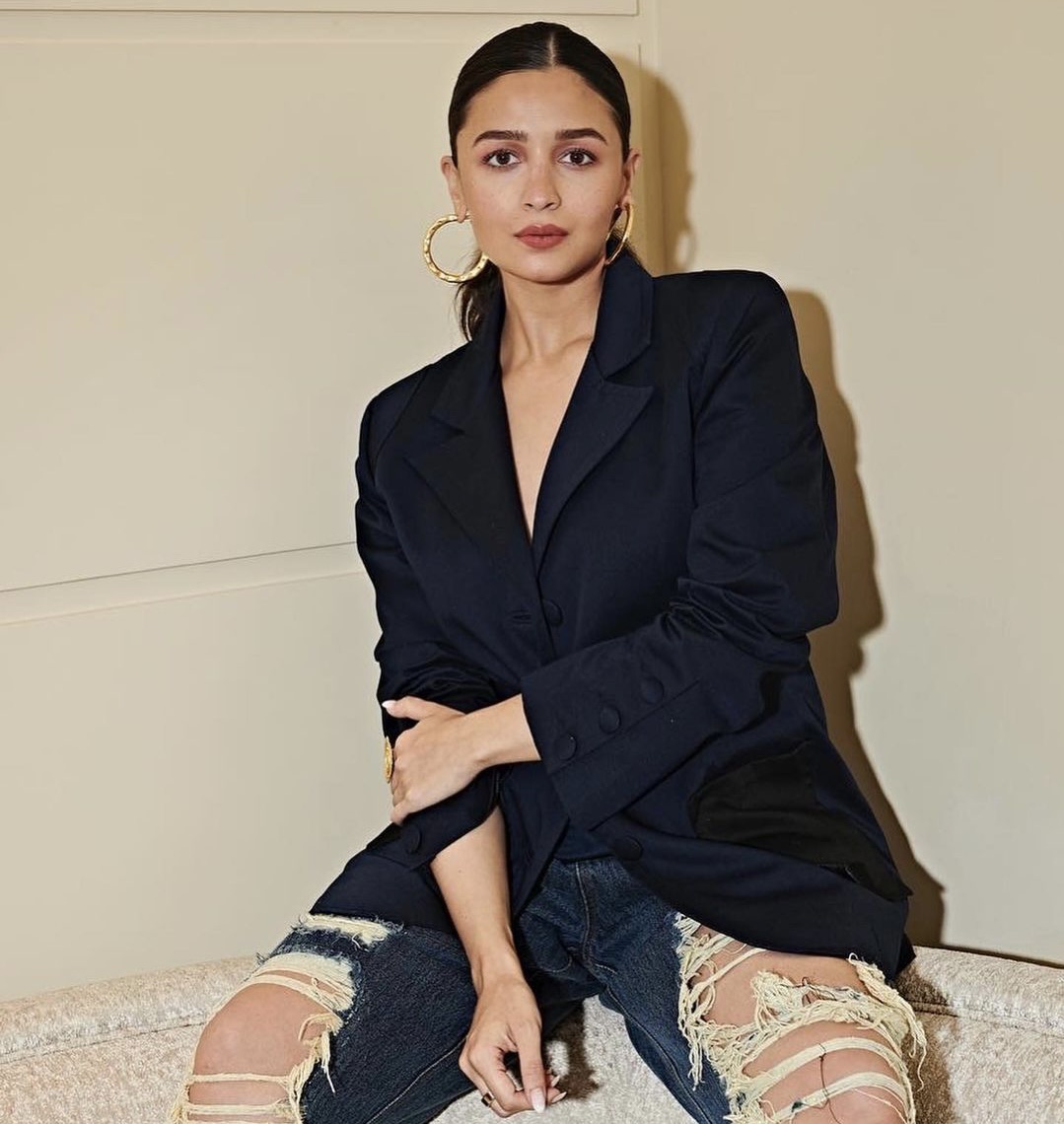 13. With formal pants
Another must-have piece that will contribute to building a capsule wardrobe for formal occasions is a pair of formal trousers. You can always pair an oversized t-shirt with formal looking pants, to make the outfit more work appropriately, especially if you work in an office where the dress code is business casual.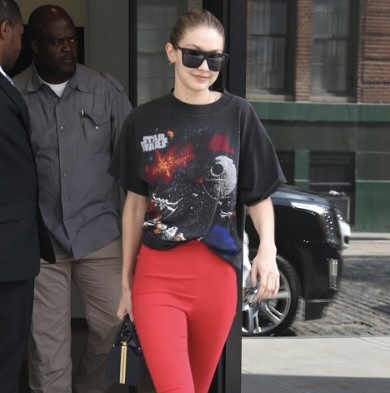 Take inspiration from Gigi Hadid and opt for high waisted pants. You can accessorise with a belt or jewellery. Opt for sunglasses like Priyanka Chopra to add some extra jazz. and pair the look with stilettos or boots, to look effortlessly chic and elegant for any occasion.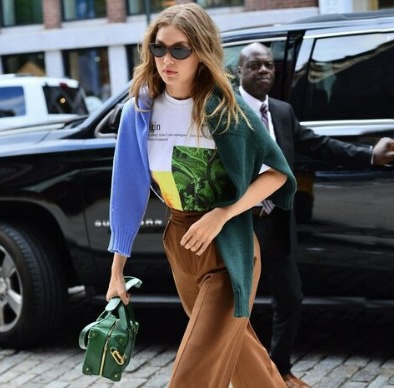 14. With Dungarees 
Another effortless way to style an oversized tee is dungarees. A perfect off-duty look- this combination looks stylish while also being extremely comfortable. Pairing a cool graphic t-shirt with a denim dungaree has also been styled by many of our celebrities from Alia Bhatt and Shraddha Kapoor to Elizabeth Olsen. This casual yet chic combination is definitely one to bookmark.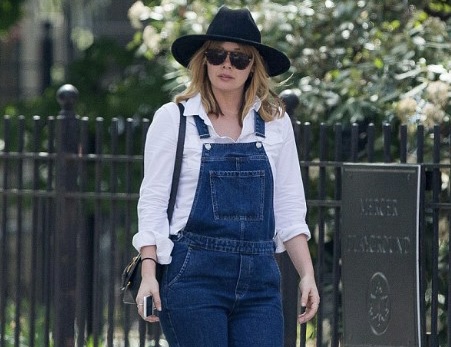 15.With a dress
Even though oversized t-shirts are synonymous with comfort rather than style when compared- there are always ways to elevate any piece of clothing. Pairing an oversized t-shirt with a dress is not only stylish but also experimental. Rihanna opted for this combination not once but twice, where she paired an oversized graphic tee over a red maxi dress as well as a short mini dress on two different occasions. Not only did the combination look out of the box, but also looked glamorous in a quirky and modern way.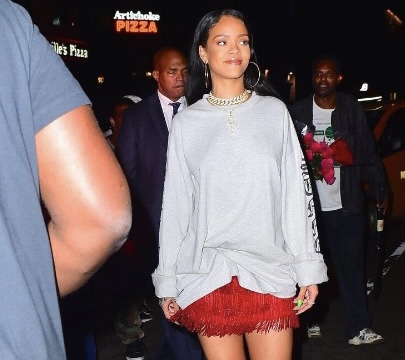 So you can throw on a casual t-shirt and dress and go all out in terms of makeup and hair. Glamming it up with fun details and glitter. Accessorising is always a bonus!3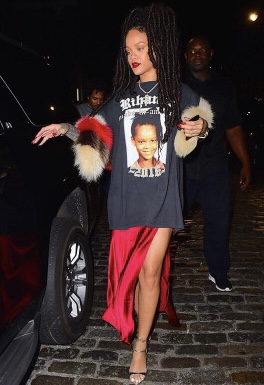 We can safely assume that for the foreseeable future, we'll be living in XXL t-shirts, shirts and tanks given the variety of ways you can dress up and tone down this combination. So run, don't walk to the store to stack up for an oversized fit season especially after we've given you all the insider information on how to wear oversized t-shirts!
Frequently Asked Questions
Do oversized T-shirts look good?
Oversized t-shirts are a wardrobe staple to have. In this article, 15 different ways on how to style and wear an oversized t-shirt have been elaborated on, proving their versatile nature. Adding some cool and casual tees to your wardrobe lookbook is a great idea, because they definitely look good!
---
How do you tuck an oversized shirt neatly?
Pull the t-shirt all the way up to the front before swiping it to the side to tuck it in. To prevent the shirt from bunching up after being unzipped, start at the front and essentially just push all the cloth as far down as you can. Next, zip the jeans up and make the necessary adjustments. Loosen it just a touch to let some cloth flow over if you want the t-shirt to slightly spill over.
---
How do you make an oversized shirt look good plus size?
It doesn't matter whether you're plus size or not- oversized shirts are roomy and breezy and look good on all body types. Since the whole concept of oversized t-shirts is to hide any features you may feel conscious about, they will blanket you and keep you comfortable. So if you're wondering how you can style oversized t-shirts plus size, don't stress and just be yourself.
---
About The Author
A student of mass communication and journalism, Anusha enjoys nothing more than cinema and couture. A fashion enthusiast..., she channels her love for style into her articles and draws from her styling experience to deliver content that resonates with the readers. Read more
Top Comments
There are no comments in this article yet. Be first to post one!