11 Most Trending Korean Haircuts For Girls, Featuring Lisa's bob and Jennie's Bangs
From symmetrical bob cuts to fun pixie ones, below is a curated list of 11 trending Korean haircuts for girls.
Published on Mar 01, 2023 | 11:08 PM IST | 337.5K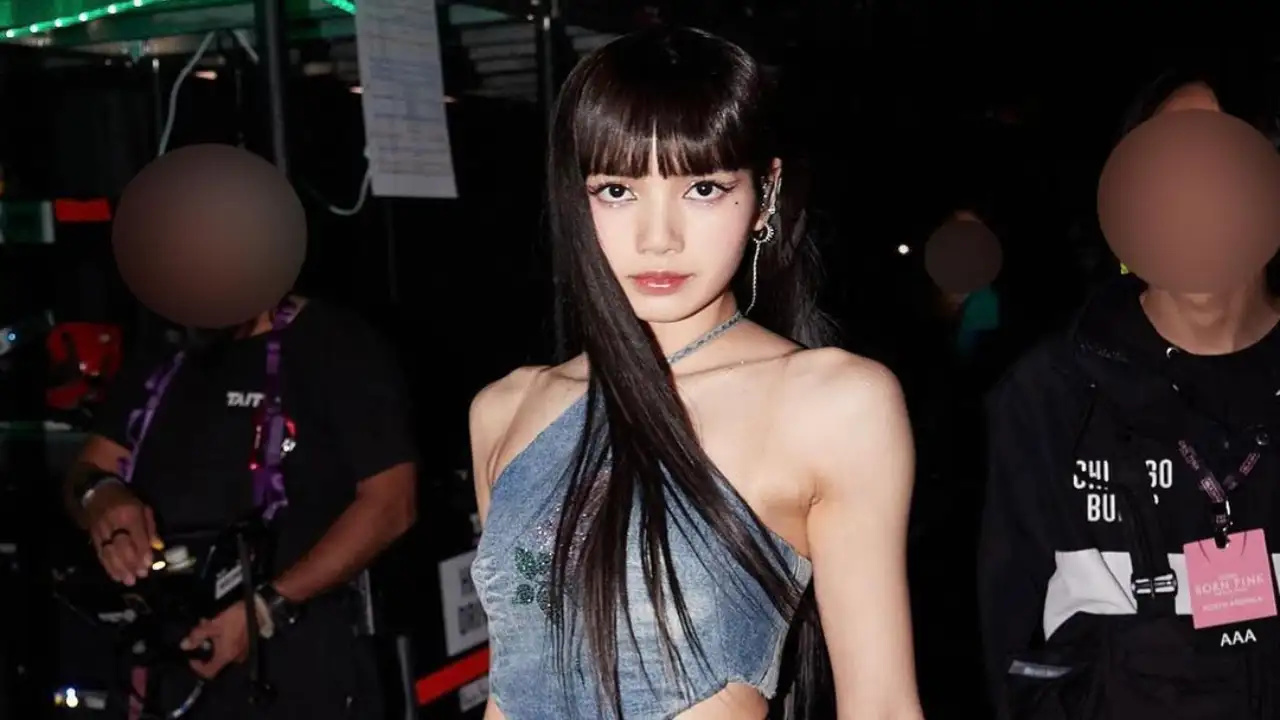 Korean haircuts for girls are all the rage right now. Bob cuts, bangs, pixie cuts and their improvised versions keep resurfacing as trendy hairstyles. Surging popularity of K-pop idols and actors from K-dramas has also massively contributed to the rise in popularity of Korean haircuts. 
People are flabbergasted as to how these Korean entertainment artists are able to pull off such unconventional hairstyles so effortlessly. Koreans pay special attention to how they style themselves. Their hairstyle for starters, has to be in alignment with their face structure; their dressing sense in turn has to complement them both.
If you are looking to get your next haircut for your  love for everything Korean, there are a myriad of Korean haircuts for girls to choose from. Playful, chic and textured, the below mentioned Korean haircuts for girls are some of Korea's all time favourites.
1 | Bob Cut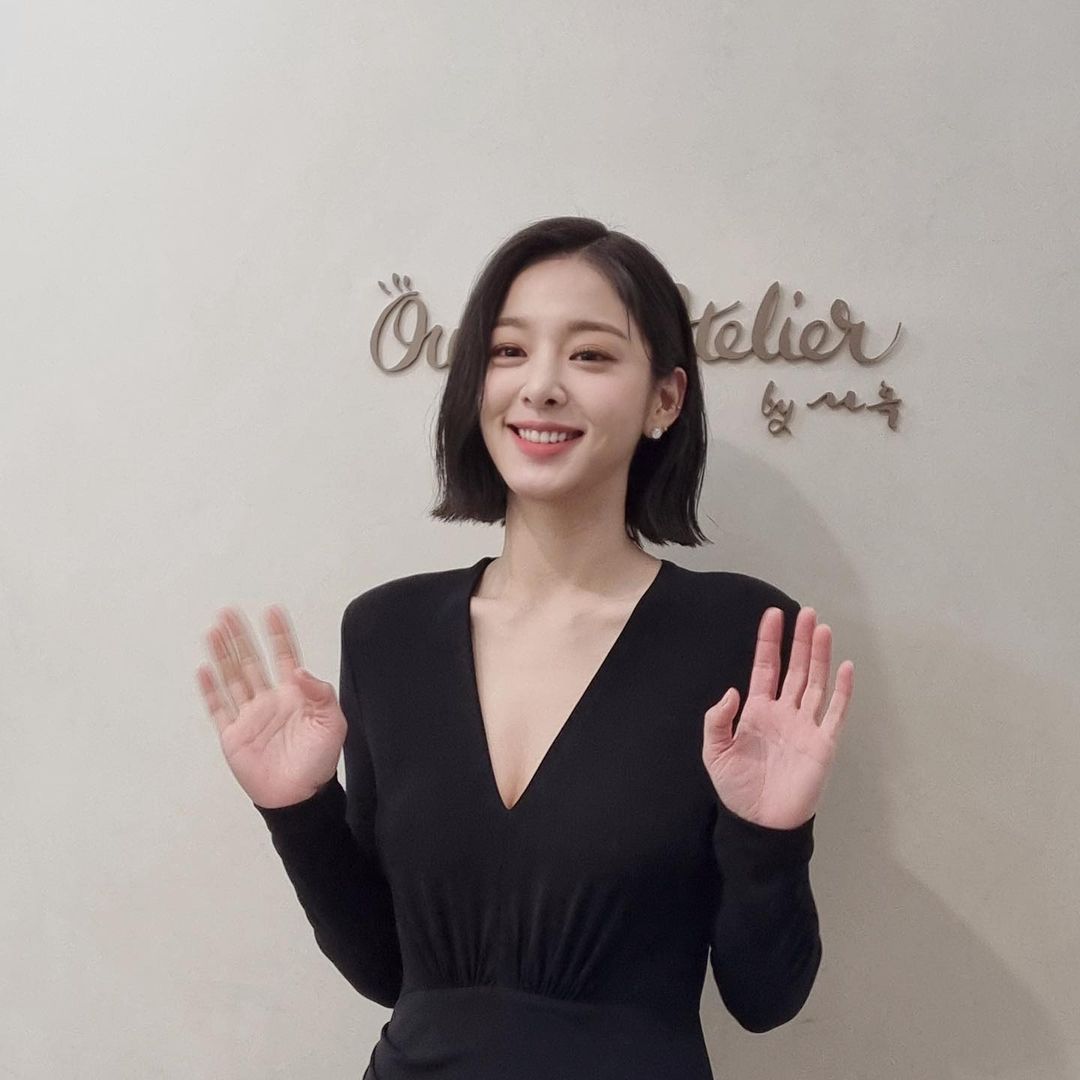 This haircut is for anyone who wants to keep their hair length somewhere between short and medium. Here, the hair is cut in a straight line, usually parallel to one's jawline. While the length may vary for different people, the usual range lies between one's jawline and right above their shoulders. 
This is one of the most easy-to-maintain, hassle-free hairstyles. This haircut makes hair care exponentially easy. This low-maintenance hairstyle is quite common among Koreans. With its undeviating lines and petite length, bob cuts give one's face a finishing touch.
This hairstyle blends exceptionally well with Asian faces. While a lot of women choose to pair bangs with a bob cut, keeping a simple bob cut is always an option. Bob cuts are extremely common in Korea and can often be spotted in more than just some Korean dramas and K-pop music videos. 
2 | Short Layers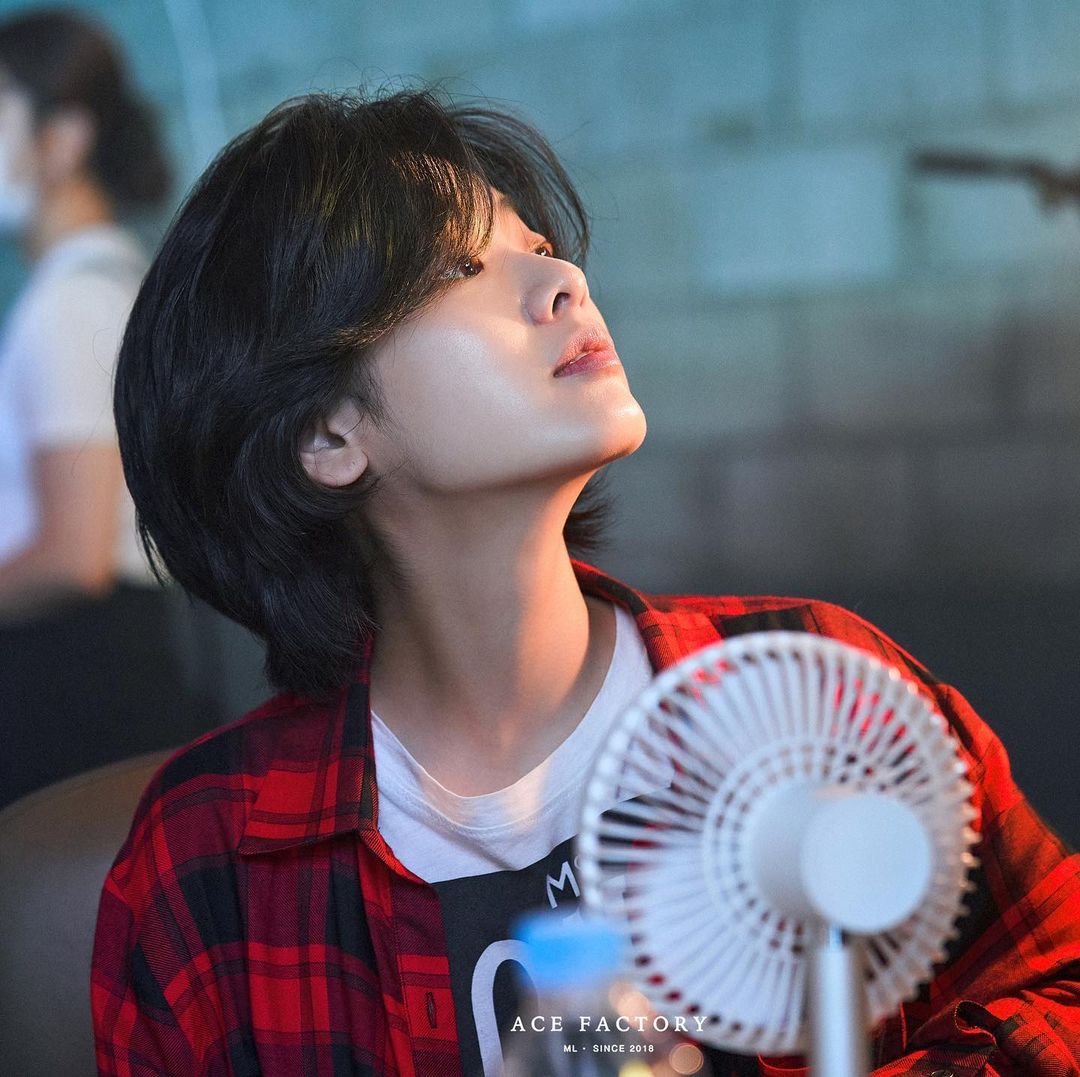 Koreans are very particular about their haircuts. They want hairstyles that are able to best complement the overall structure of their face. People with longer faces usually pick short layers so as to give a finishing touch to their overall look. This hairstyle can often be spotted in K-dramas and old K-pop music videos. 
This is a hairstyle with a lot of texture. It adds details to one's face. People who wish to add a little volume to their hair tend to pick this hairstyle for themselves. Layers add a hint of definition to one's face. Amongst all Korean haircuts for girls, short layers are the ones most chosen by people who want a chic, edgy look. The distinct texture of short layers is further enhanced by many with the help of highlights and hair dyes. 
Before getting short layers, there are a few things that one must keep in mind. For starters, layers are better suited to longer faces. Layers rely on details, it is therefore important to get them cut by a professional. Layers are also fairly demanding when it comes to hair care. 
3 | Bob with Bangs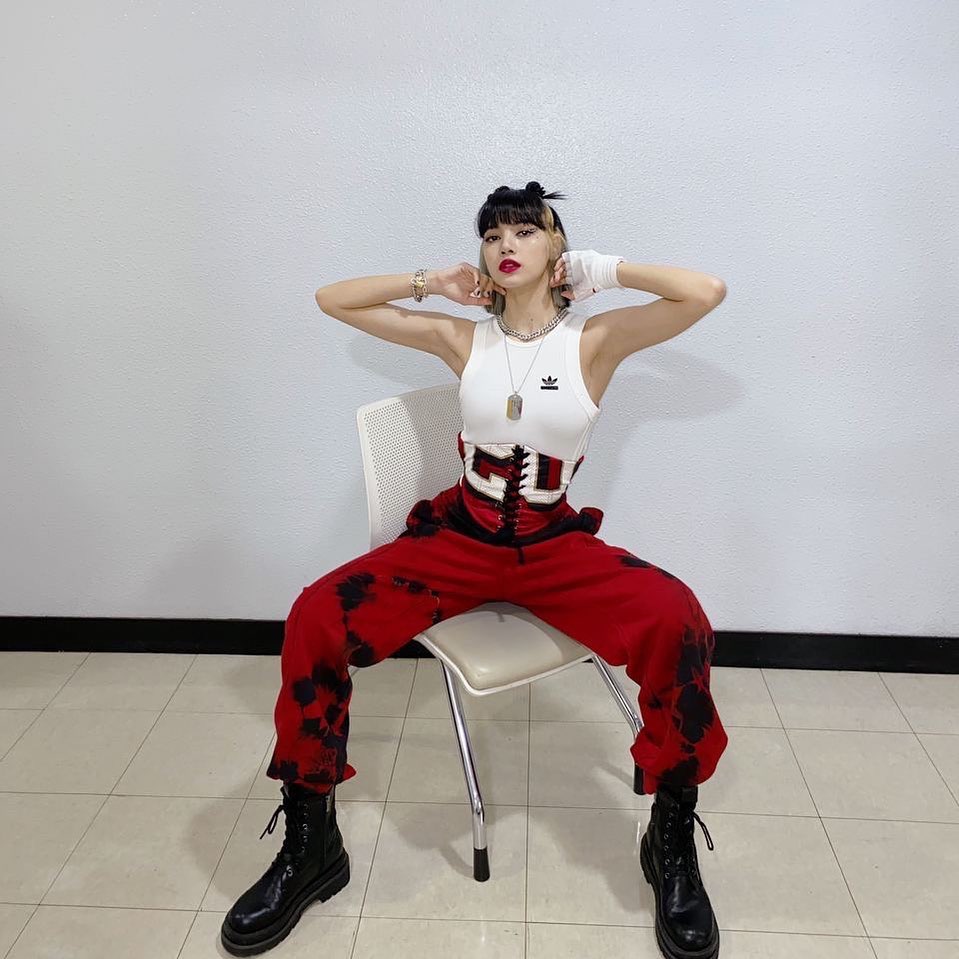 This is a hairstyle for anyone and everyone who wants to keep their hair short and hip. Bob cuts are known for being hassle-free and looking iconically charming. While bob cuts are fairly adorable on their own, adding bangs to them further accentuates their charm.
Bob cuts are usually preferred by women looking to add a touch of definition to their face. People with thin hair can pick this haircut to make their hair look more voluminous. 
This is another low-maintenance hairstyle option that is quite common amongst various actors and K-pop idols. This hairstyle became one of the signature elements of some of the most famous Korean dramas including 'Weightlifting Fairy Kim Bok Joo' and 'Strong Girl Bong Soon' whose leading ladies Lee Sung Kyung and Park Bo Young sported it. 
A bob cut with bangs is nothing short of an epitome of symmetry and therefore mostly preferred by women who have an impeccably chic sense of style. While there are other chic Korean haircuts for girls, this is one that is very often seen on the streets and the small screen of South Korea.
4 | Sleek Pixie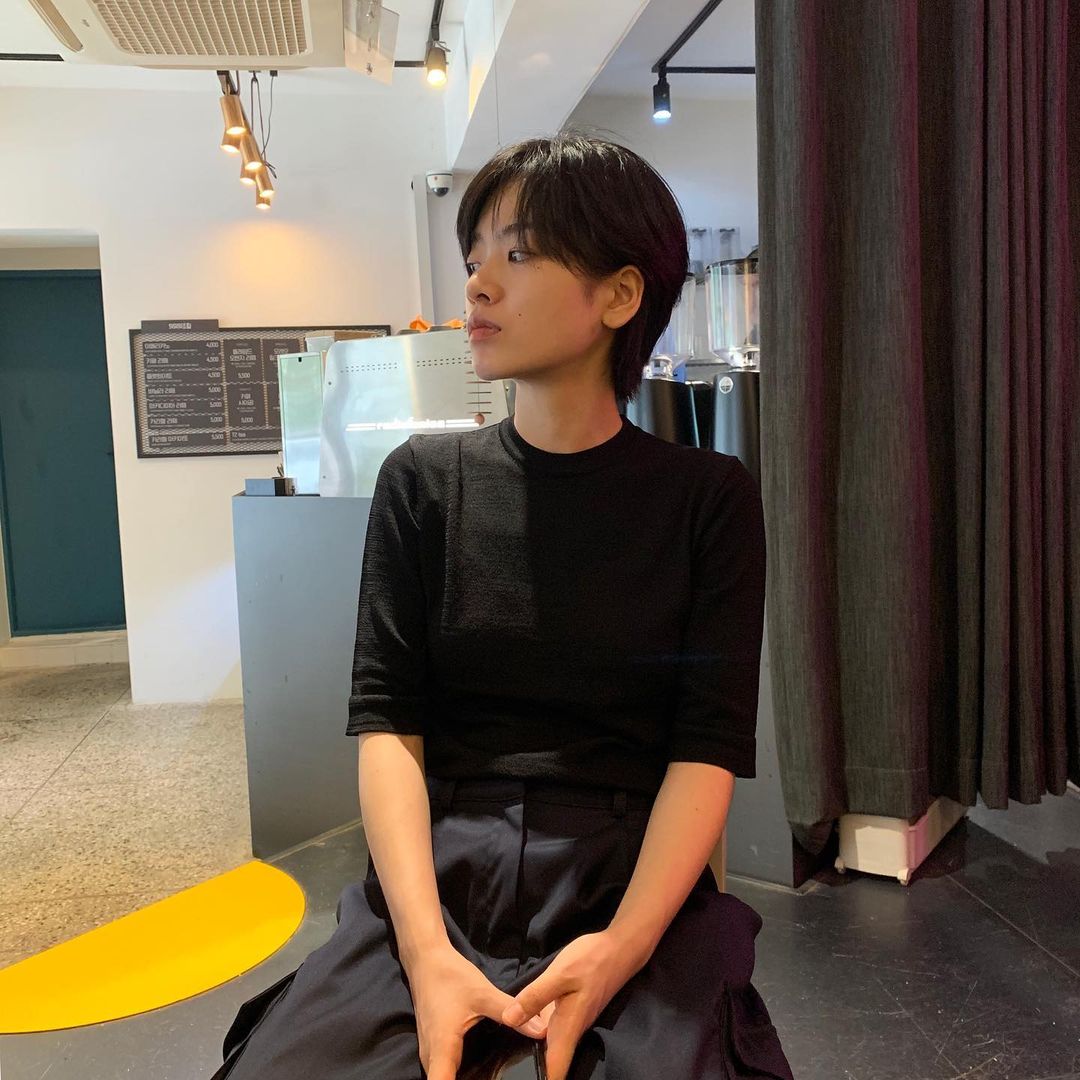 Pixie cut is a hairstyle with short length and a good amount of layers. This is one of the most chic hairstyles a woman with short hair can have. This undemanding and stylish hair cut is quite popular in South Korea. 
As opposed to various other Korean haircuts for girls, pixie cuts are preferred by women because they are extremely easy to care for. This is one of the few hairstyles that go well with most categories of style. 
While pixie cuts make even the most simple faces look straight-up iconic, it is important to note that they are more suited for sharper faces as opposed to round ones.  
The best thing about pixie haircuts is that it works well for both straight and curly hair. While pixie cuts give straight hair more texture, the definition of curly hair is further accentuated by them. 
5 | Wispy Choppy Bob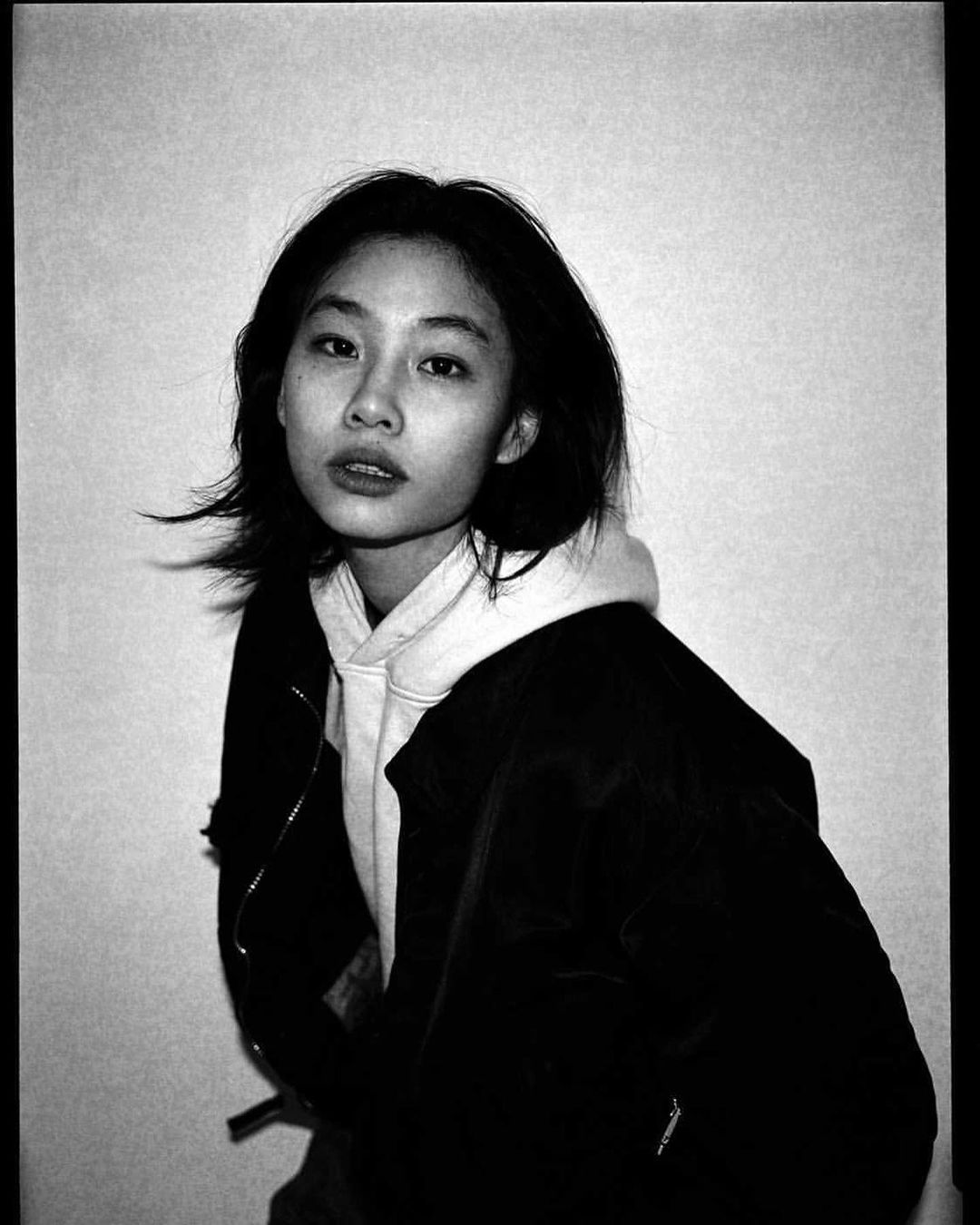 A wispy choppy haircut is nothing short of an optical ploy. This haircut effortlessly contours one's face thereby adding more detail to it. This jazzy haircut is one of the most iconic hairstyles women with short hair can choose. 
This is a hairstyle that has both texture and funk. Anyone who does not want to settle for the standard bob cut can go for this fun alternative. While a bob cut is defined by symmetry, wispy choppy hair extract their beauty from their non-uniformity. 
As opposed to a typical bob cut, a choppy bob works well for all kinds of face structures. Its sharp, pointed ends add more character to one's face. A wispy choppy bob will give you the advantages of short hair as well as the needful touch of style.
6 | Blunt Bangs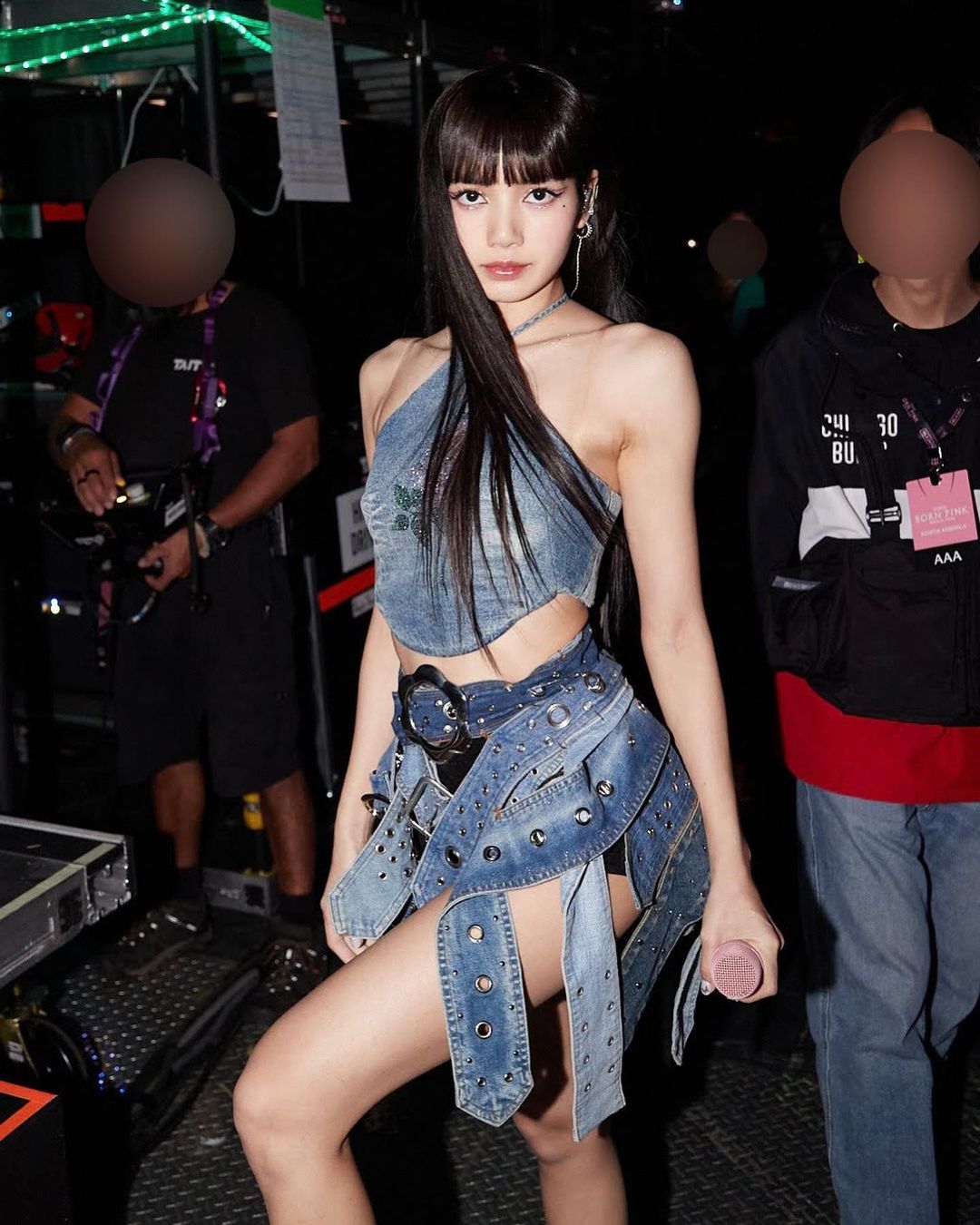 Can't stand how mundane that straight bob cut looks? Here's a little tip: add bangs to it. Fun, prim and light, bangs are an excellent addition to a standard bob cut. Here, the finesse of a bob is kept intact while also adding a hint of fun. 
This is a hairstyle that heavily relies on symmetry, it is therefore very important to get it done by a professional. Blunt bangs must be cut in a straight line with no elevation or unevenness along the border. 
BLACKPINK's Lisa can rightly be referred to as the flagbearer of this hairstyle. The South Korean singer and dancer can be seen rocking this hairstyle in some of BLACKPINK's most famous music videos.
7 | Pixie Cut With Side Swept Bangs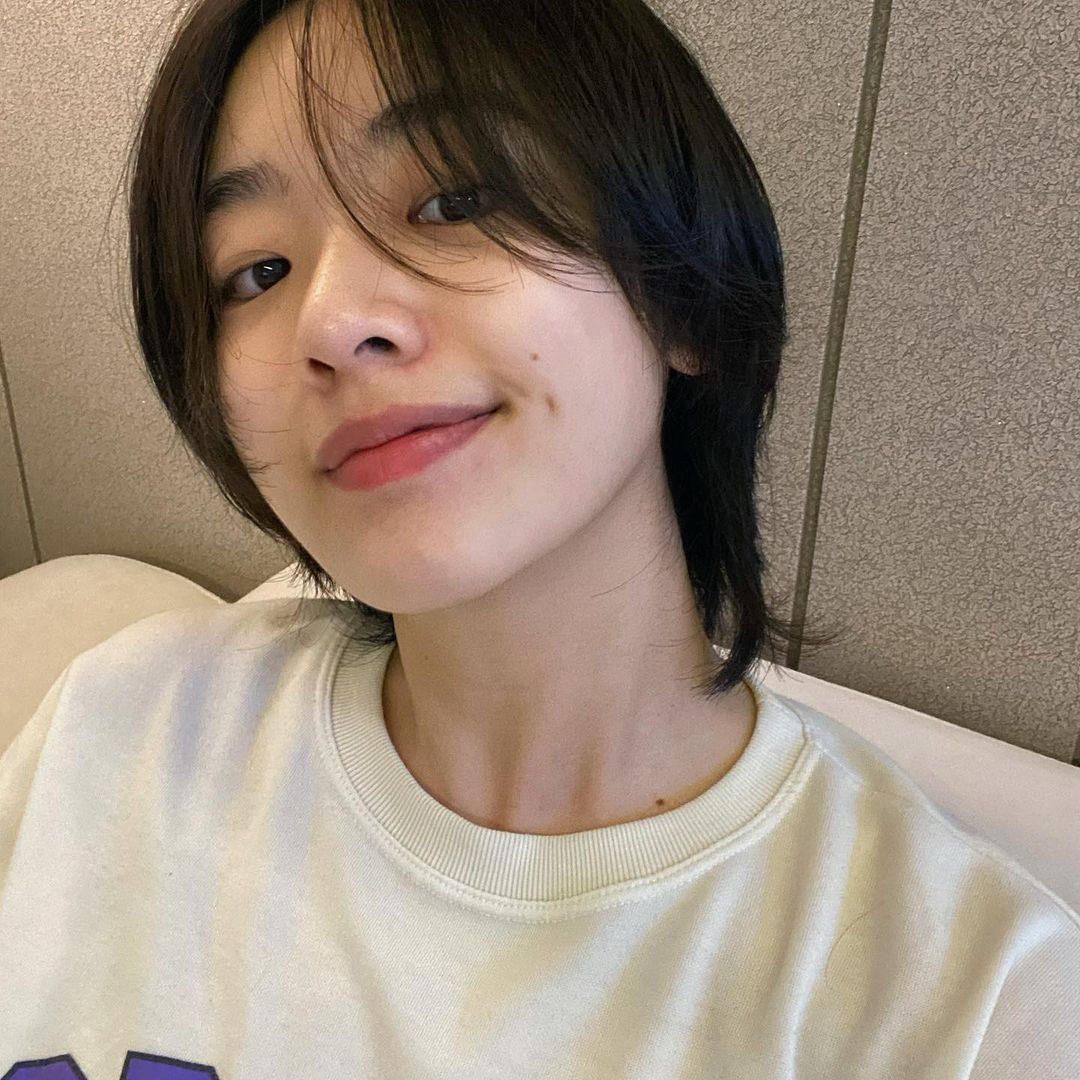 Popularly referred to as the leaf cut this is yet another hairstyle that contributes to the overall definition of one's face.  While pixie cuts give more texture to one's hair, bangs add a hint of funk. 
Pixie cuts blend well with both straight as well as curly hair. While straight hair derives texture from pixie cuts, the intricacies of curly hair is further enhanced by them. 
Like any other hairstyle with this much detail, a pixie cut with side-swept bangs helps in softening one's facial features. The attention to facial detail diverges towards the details of one's hair. Itaewon Class fame Lee Yoo Young has rocked a pixie with side bangs on multiple occasions. 
8 | Tassel Cut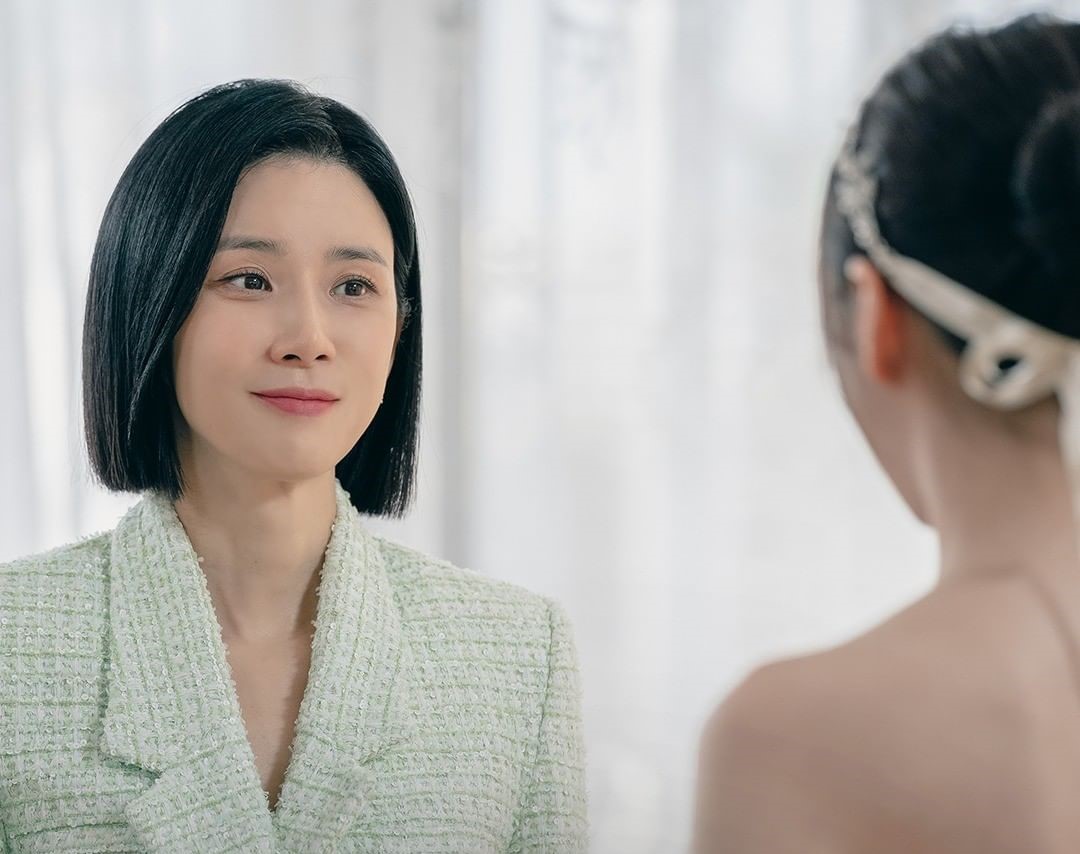 As opposed to the conventional bob cut, tassel cut flaunts razor sharp edges that are simply refreshing to look at. Tassel cut is all the rage in South Korea right now and is a trend that is gradually pushing its influence to other parts of Asia. 
Tassel cuts are chic, fun, and feminine, all at once. One might look at short hair as a hairstyle with less creative scope, but that is not the case. Short hair can be styled in as many ways if not more, as long hair.
Tassel cut is one such haircut for short hair that is both minimalistic and textured. It has a messy flair that gives a cleaner look to one's face. Tassel cut goes well with a lot of fashion styles but blends exceptionally well with street style fashion. Lee Bo Young was seen rocking a tassel cut in her drama 'Agency'.
9 | Side Swept Bangs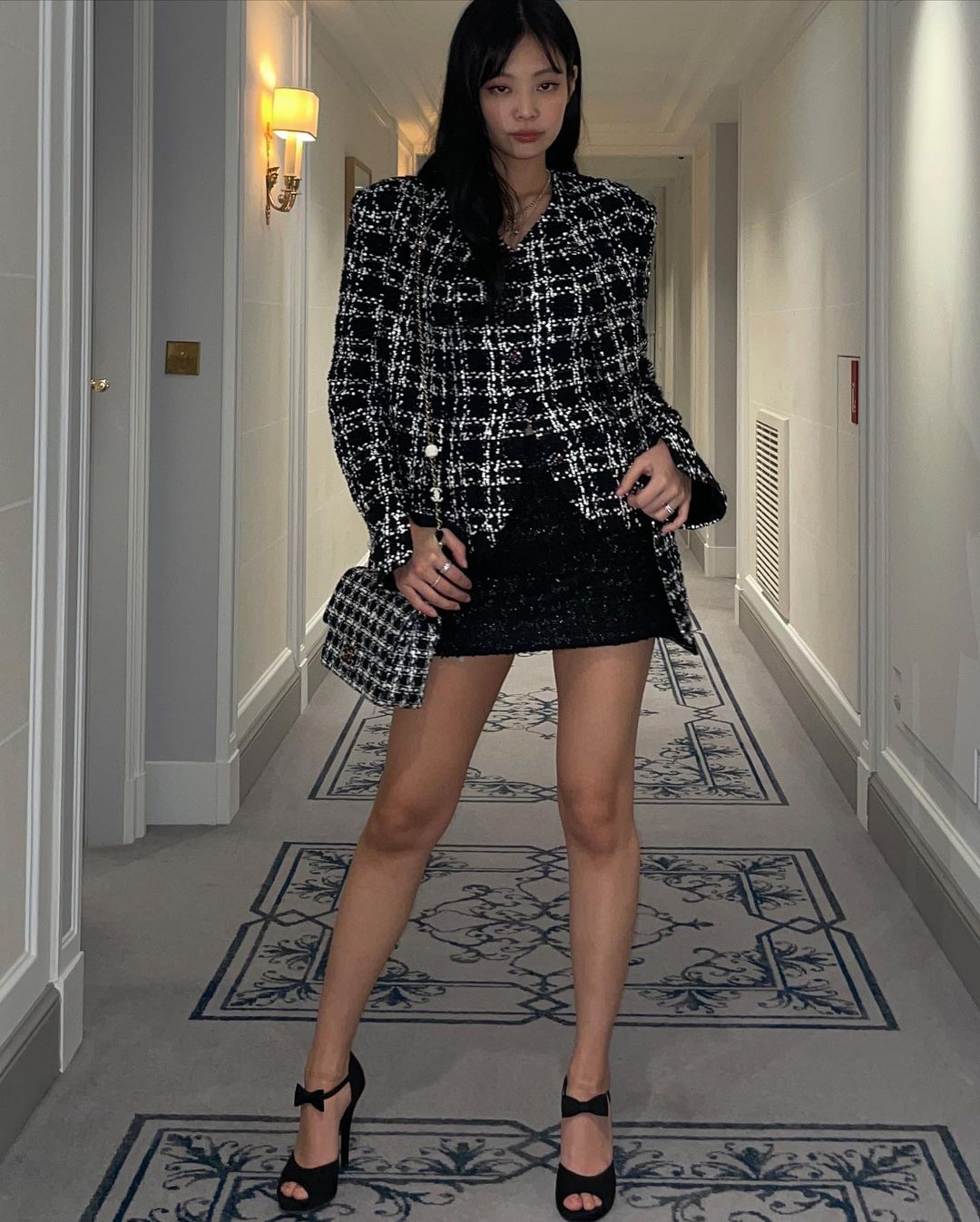 Another twist on the evergreen bangs haircut are side swept bangs. These bangs are cut and styled in a manner that lets them effortlessly lean and fall towards one side of the face. 
By adding another facet to one's face, it helps in making a face look smaller and sharper. This was a go-to hairstyle for every third woman in the last decade. With passing years, this hairstyle has seen a decline in its popularity.
Side swept bangs are positioned diagonally across the face thereby giving the face more definition. This hairstyle can be spotted more than just sometimes in older Korean dramas. It is a hairstyle that is both summer-friendly and exceptionally chic.
10 | Pixie Cut With Front Bangs
Pixie cuts are concurrently fun and feminine. With a hint of bangs, pixie cuts can have just the edge they need. This is a fun haircut that anyone with short hair can pick. If you are tired of conventional haircuts, this Korean haircut for girls can help you break free from monotony.
While getting a pixie cut with front bangs, there are a few things that one must keep in mind. Peripheries are very important for this haircut, it, therefore, becomes imperative to rely on professionals to get this haircut. 
Pixie cuts with front bangs are better suited for straight hair as opposed to curly ones. The simple reason behind the latter is that curly hair will not be able to highlight the needful details of the said haircut. 
11 | Textured Bangs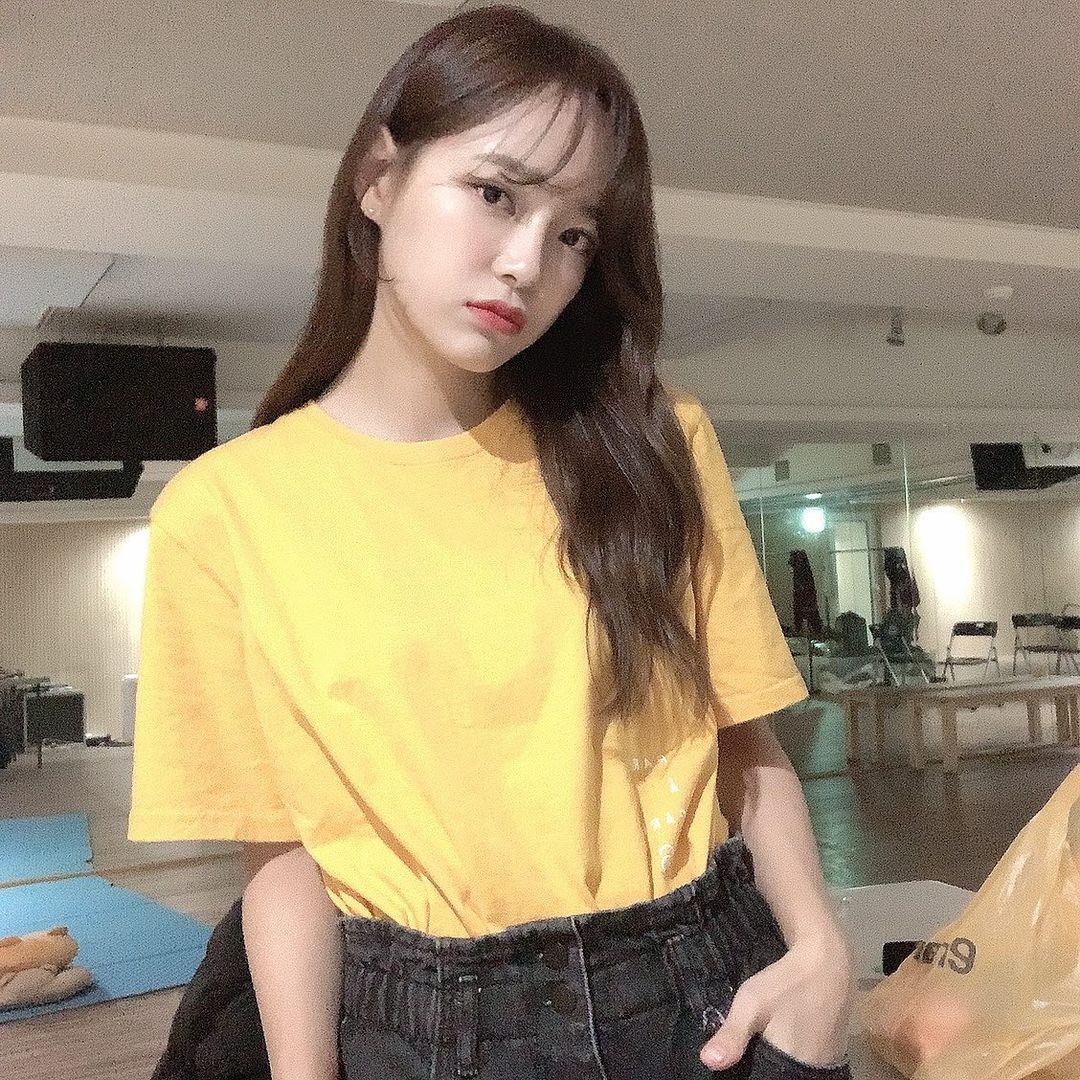 While bangs have been around for quite some time, their new and improvised versions keep setting trends time and time again. One such trendy haircut is texture bangs. Textured bangs are also called choppy bangs. Instead of being cut in a straight line, these bangs derive their charm from their unevenness.  
They are deliberately kept uneven so as to add more detail and texture to them and thereby one's overall face. Textured bangs can complement large foreheads really well.
Textured bangs are undeniably one of the chicest haircuts ever. They have a youthful appeal that makes people look younger. BLACKPINK's Jennie is a remarkable role model for textured bangs. The BLACKPINK member can be seen glamorously pulling off textured bangs in a variety of music videos and on a plethora of different events. 
While almost a dozen a Korean haircuts for girls have been curated above, you can always mix things up, experiment a little and come up with a haircut that works best for you. When choosing a haircut for yourself, you might want to factor in a few things. The latter might include your face structure, the amount of time you can spare for hair care and more. 
Lastly, the best haircut for someone else might not be the best haircut for you. You need to be careful with the style you pick for yourself because hair can really alter how one looks.
Stay updated with the latest Hallyu news on: Instagram, YouTube, Twitter, Facebook and Snapchat 
ALSO READ: NewJeans' OMG joins BLACKPINK's Pink Venom as 2nd longest-charting K-pop girl group on Billboard's Hot 100
What is the best Korean haircut for girls?
While Koreans like to really experiment with their hair, there are a few haircuts that are loved by them all. Some of the best Korean haircuts for girls include Textured Bangs, Pixie Cut With Front Bangs, Side Swept Bangs, Tassel Cut, Blunt Bangs, Wispy Choppy Bob, Sleek Pixie, Bob with Bangs, Short Layers and the Classic Bob Cut. You can pick any hairstyle as long as you make sure that is in alignment with your face structure and overall sense of style. You can further style any haircut by dying or highlighting your hair in a myriad of different colours.
---
What Is The Most Popular Hairstyle In Korea?
The most popular hairstyles in South Korea right now include textured bangs, bob cuts with front bangs among many others. Instead of the conventional straight-line, symmetrical haircuts people are gradually leaning towards more messy haircuts. Wispy Choppy Bob, Sleek Pixie and Tassel Cut are some of the most common messy yet chic and refreshing Korean haircuts for girls.
---
About The Author
A 22-year-old writer who recently graduated with a degree in Humanities. She finds great pleasure in leading, readi...ng, singing, and making things look presentable. Subjects or fields that excite her include entertainment, entertainment and what was that? Oh yes, entertainment. Read more
Top Comments
There are no comments in this article yet. Be first to post one!