EXCLUSIVE: Siddharth Anand on SRK's romantic image: "Shah Rukh Khan's persona was always of an action hero"
Shah Rukh Khan, Deepika Padukone and John Abraham led Pathaan, directed by Siddharth Anand is 2023's biggest blockbuster so far, with a global cume exceeding Rs. 700 crores after 9 days.
Updated on Feb 06, 2023 | 01:01 PM IST | 161.9K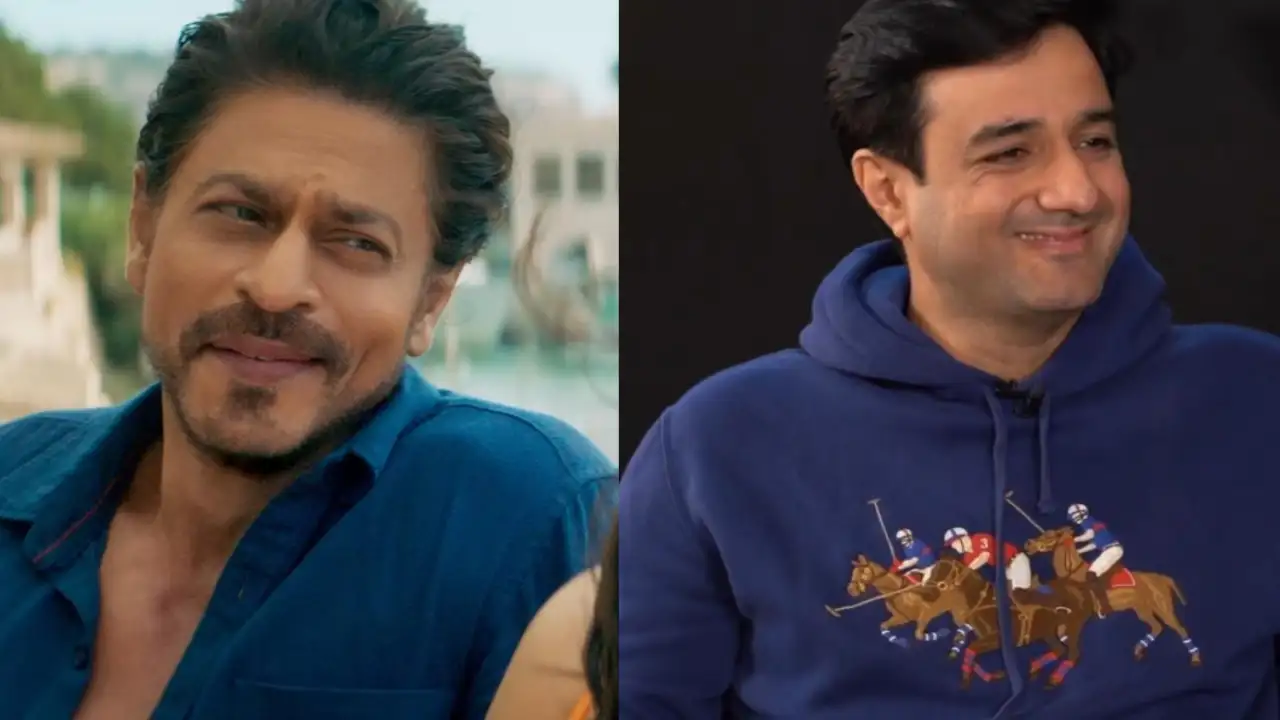 Shah Rukh Khan, Deepika Padukone and John Abraham led Pathaan, directed by Siddharth Anand, is doing roaring business at the box office and is getting numerous accolades from the movie industry and the viewers in general. Pathaan is on its way to become the highest grossing Hindi film and it is to be seen whether it is able to topple Baahubali 2's Hindi version or not. Siddharth Anand, in an exclusive interview with Pinkvilla, talked in length about his recent release, the future of the Spy Universe that he has curated, and his upcoming projects.
Shah Rukh Khan And His Action Image

In an exclusive interview with Himesh Mankad from Pinkvilla, Siddharth Anand answered many brewing questions pertaining to Pathaan and its cast. One question that has been lingering on everyone's minds is how and when was Shah Rukh Khan approached for the film and what went into making an action image for the actor, as he is seen more of a romantic hero. Siddharth answered saying that Shah Rukh Khan has got an action image and although he has done romantic films, it never feels like he hasn't done an action film. He continued saying that he always wanted to do an action film with Shah Rukh and zeroed upon the title, Pathaan. It was not a conscious decision to do an action film, just that everything from script to the timeline fell into place.
How Shah Rukh Khan Came Onboard For Pathaan
Siddharth stated that him and Aditya Chopra thought of Pathaan and approached Shah Rukh Khan before War released, that is sometime in July, 2019. They approached SRK, knowing that the actor was also looking for a film after Zero. They took a chance since they had a broad story in place and all they required was the actor's interest, so that they could mould the story to fit his character. About how Shah Rukh was approached, Siddharth said, "Adi went to him and met him since they are very close friends. He just sussed it out to know what his headspace is; not to offer him the film but just to chat with him. The energy he gave to Adi was that he is open to it. Adi told him the idea and he instantly said a yes and that he's on." Siddharth said that he was out with his friends, then, and when he was told about Shah Rukh coming onboard, he fumbled and was in total shock. The first thing he did was to ask his friends imagine Shah Rukh Khan being a part of his film.
How Important It Is For Female Leads To Have Stronger Parts
In another segment of the one-on-one chat, Siddharth Anand also laid emphasis on having a strong part for his female leads, while talking about how Deepika Padukone aced her grey character role in Pathaan. He said, "It was important, not to think of it as a girl but to look at it as a character who is adding to the twist and helping move the plot ahead. If we start looking at it as a heroine and giving that (critical or meatier) part to the hero, it is small thinking. That is where the growth won't happen. That is where the audience will not get a newer experience. We have traditionally and unfortunately been doing that. It (Pathaan) just breaks those shackles and gives the actress a lot more meat." He further added, "She does the action. She saves the hero in that scene in the villa, while Shah Rukh is tied and watches her do all that. You enjoy all that. All this is new. Hopefully, this will empower more filmmakers to give actresses more meatier roles", he concluded.
Meanwhile, Pathaan is firing great guns at the box office and is sure to remain the first preference for moviegoers, as it enters its second box office week. The film targets an India nett of Rs. 500 crores and a worldwide cume of of Rs. 1000 crore gross. You can watch Pathaan at a theatre near you. Stay tuned to Pinkvilla for more exclusives like this.
About The Author
A journalist who is perennially hungry for entertainment. Loves tracking and analyzing box office collections of movi...es. Also enjoys studying the functioning of different economic bodies associated with the film industry.
Read more
Top Comments
There are no comments in this article yet. Be first to post one!