Dave Bautista calls his MCU exit a 'relief'; 7 things to know about his Guardians of the Galaxy journey
Dave Bautista in a recent interview opened up about bidding adieu to the Marvel universe after playing Drax in Guardians of the Galaxy and also spoke about his Hollywood journey.
Updated on Jan 05, 2023 | 11:30 AM IST | 100.2K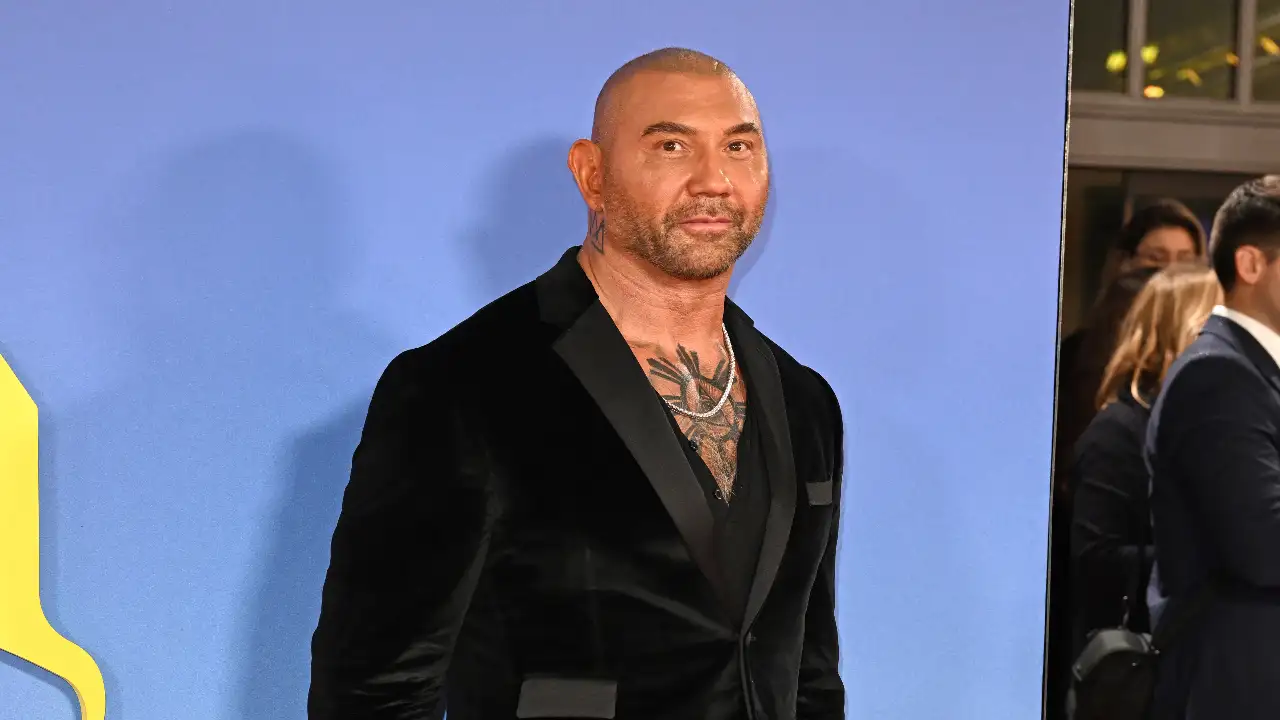 Dave Bautista has been proving time and again with every new project the amount of versatility he can bring and following the release of his latest film, Glass Onion: A Knives Out Mystery, the actor has several other films lined up that showcase his acting prowess. The former wrestler's most popular role though remains as Drax in the Marvel films.
With Guardians of the Galaxy Volume 3, Bautista has already revealed that he will be bidding adieu to the Marvel universe an recently while speaking to GQ, the actor revealed why is excited to take on other roles after his superhero stint. Speaking to GQ, Dave called his Marvel exit a "relief" and added that playing Drax wasn't an easy task given the makeup process which was beating him down. Adding on the actor also revealed that he doesn't want Drax to be his legacy and called it a "silly performance" stating that he wants to take more dramatic roles. 
Dave Bautista on MCU 'dropping the ball' with Drax
Previously, Dave Bautista had expressed his frustration with MCU for not completely developing Drax's character. Speaking to Collider last year, the former wrestler said Drax had more story to tell, especially since had had an interesting backstory, which he claimed Marvel dropped the ball on. He stressed on how the studio "really missed the ball on Drax" but added that it wasn't a dig at Marvel.
Dave Bautista on exploring different sides of Drax
The wrester-turned-actor has been eager to up his acting talents and doesn't want to enjoy a movie star image as admitted by him several times in the past. In the case of Drax's character as well, Bautista wanted to explore more to the character than it was developed and he added that if Marvel had explored the character more fully, he would have had the opportunity to show different sides of the character emotionally as well as physically. 
Dave Bautista's support for James Gunn
In 2018, it was reported that Disney had fired director James Gunn from Guardians of the Galaxy Vol. 3. Following the same, Bautista was among the first ones to come out and speak in support of Gunn and also put his own acting career on the line for the same. Dave told The Hollywood Reporter at the time that he wasn't concerned about his career at that point and could have fallen back on professional wrestling.
Dave Bautista on creating Drax in Guardians of the Galaxy 1 & 2
In the second Guardians of the Galaxy and the Avengers films, Dave admitted that he didn't overthink anything and felt like he was Drax. He later told The Hollywood Reporter, that he developed the character and that Drax was a part of him. The actor maintained that by the second film, he was really comfortable. Bautista also opened up about feeling eased into the character after he had a chemistry test with Pom [Klementieff] who plays Mantis in the MCU.
Dave Bautista on MCU casting changing his life
Dave Bautista left wrestling to chase his acting career and previously also spoke about how the MCU casting changed his life. Speaking to IGN, the former wrestler revealed how he was broke and his house was foreclosed, The actor also revealed that he had sold everything that he made from wrestling. Bautista admitted that Drax's character and the MCU casting "started opening major doors," and "literally changed the trajectory of [his] life."
Dave Bautista's post-MCU projects
While Glass Onion has already released and also managed to receive rave reviews for all the cat members, Bautista is now set to star in several other major upcoming projects where he will be taking on different genres. In 2023, Bautista is set to appear in A Knock at the Cabin, directed by hitmaker M. Night Shyamalan. He will also reprise his role as the lead antagonist in Denis Villeneuve's highly-anticipated Dune: Part Two after making an impressive mark in the original film. As for his Marvel release, Guardians of the Galaxy Vol. 3 is slated to release in May 2023. Bautista last essayed the role of Drax in James Gunn's TV special, The Guardians of the Galaxy Holiday Special which was released on November 25, 2022.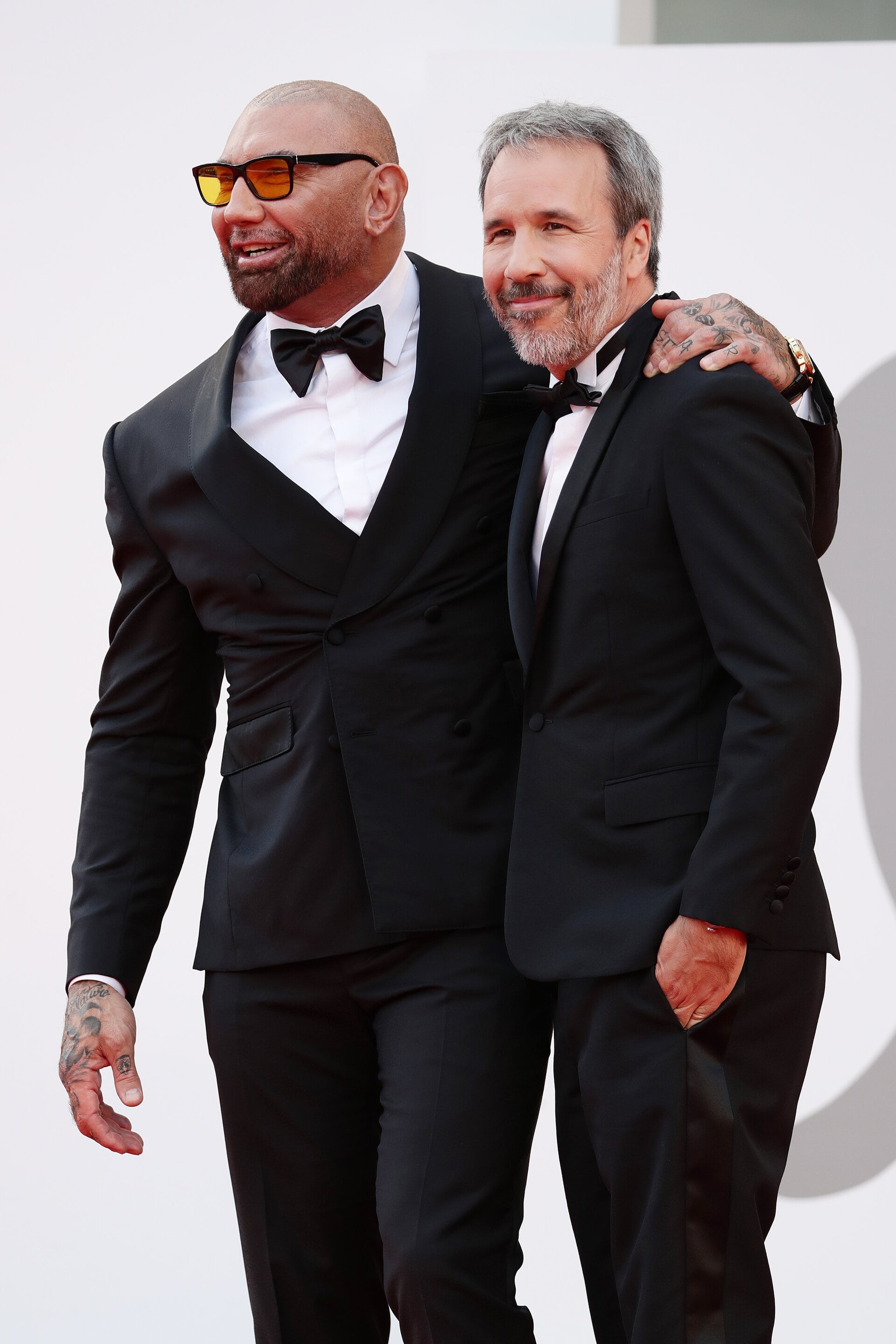 Dave Bautista on Dwayne Johnson's Hollywood career
Former wrestler Dwayne Johnson has carved out a massive Hollywood career and played several roles including that of DC superhero Black Adam. Although, Bautista has maintained that he never wanted to be the "next Rock." Speaking to GQ about his Hollywood aspirations beyond MCU, the actor said he wants to be a respected actor. Previously, in a 2019 interview with The Tampa Bay Times, he called Johnson a movie star before he was even a movie star and stated that he doesn't consider him a great actor.
ALSO READ: The Guardians of the Galaxy Holiday Special Review: Pom Klementieff, Bautista are a CRACKLING Christmas combo
About The Author
A writer with 6 years of experience, addicted to coffee, films, and sarcasm. Currently exploring all things Hollywood..., from movies to TV shows in a never-ending loop of watching stuff and writing about it. Movie trivia is my thing.
Read more
Top Comments
There are no comments in this article yet. Be first to post one!