From Michelle Yeoh's Best Actress win to Cocaine Bear presenting award: 6 BEST moments from Oscars 2023
The 2023 Oscars moments that you cannot miss and forget until they are replaced by next year Osacr's ceremony: Insightful details
Updated on Mar 14, 2023 | 06:51 PM IST | 57.1K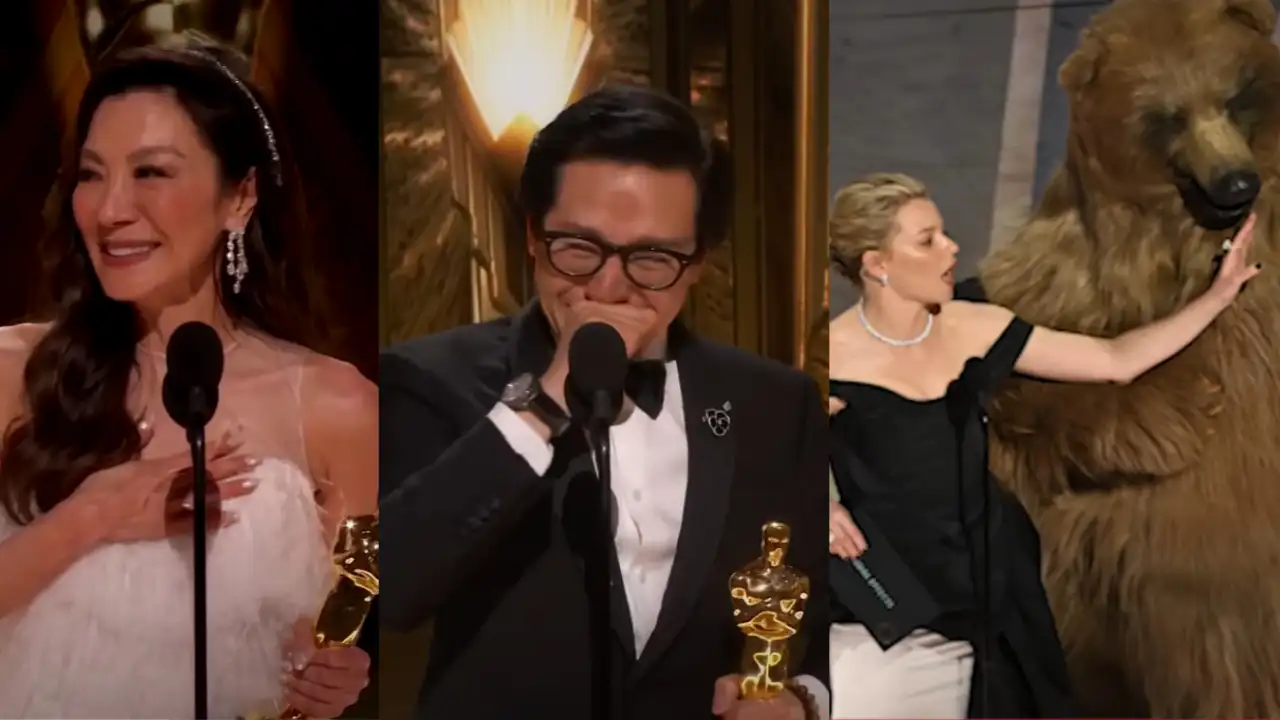 The Oscars are incomplete until there are a set of fresh moments that will always be cherished. All eyes were glued to the screen for this year's Oscars to see how the stone would turn its color considering the historic slap, which is still making headlines and can never be forgotten by many viewers. 
But this year's Oscars have brought magical and cynical memories that will always be looked back at. Jimmy Kimmel's hosting has been making headlines but is also viewed as a healthy discourse. 
While the deserving nominees went back home holding the golden knight, others had difficulties hiding the loss for which they worked so hard to achieve.
 Nevertheless, the 95th Annual Academy Awards, which were held at the Dolby Theatre in Los Angeles, are making the rounds and breaking headlines, as these moments are best to cherish and speak about.
ALSO READ: Oscars 2023: Full Winners List of the 95th Academy Awards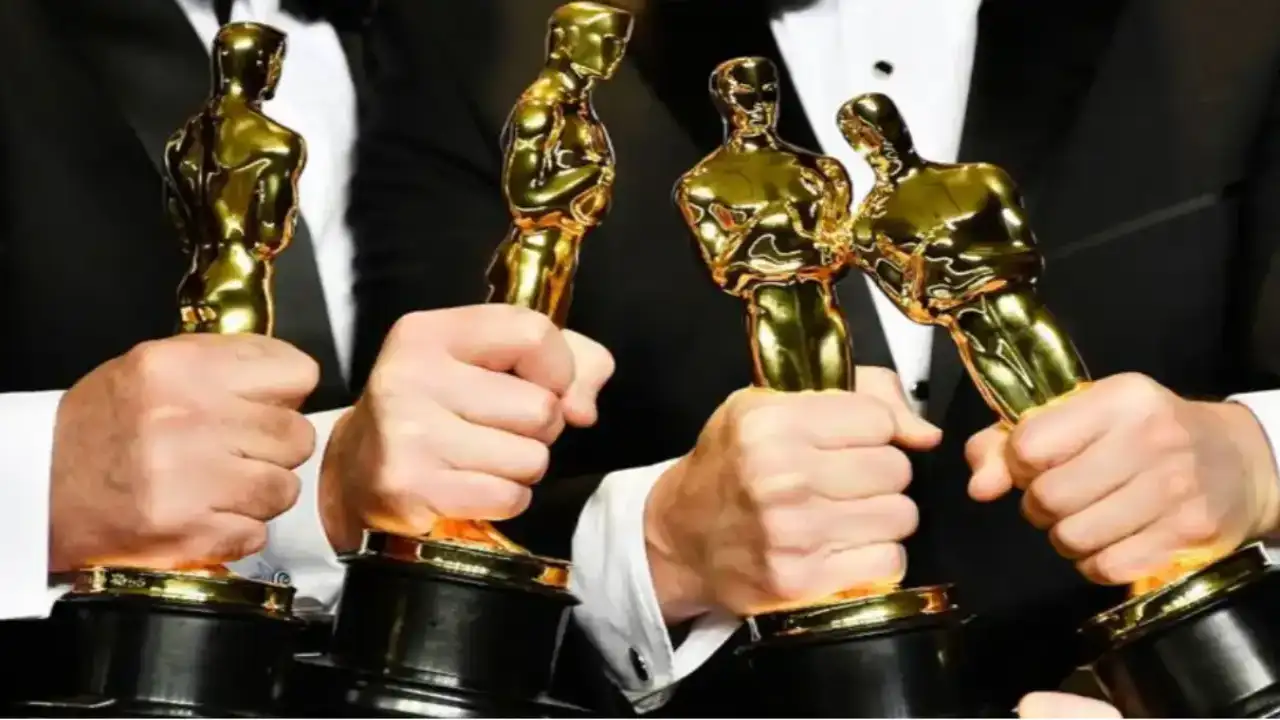 Sneak-peak into "moments you will never forget" at the Oscars Awards 2023 
1. Jimmy Kimmel's marked the platform through his opening monologue
Jimmy Kimmel definitely swept the floor by making a dramatic cinematic appearance. 
As he established himself as one of the best Oscar hosts, his third appearance as emcee was exactly what the audience wanted. The late-night host and Emmy winner has officially been named the "best host." Kimmel didn't have to bear the weight of the entire show on his back. The 95th Academy Awards ceremony was fast-paced, emotional, and, with a few minor quibbles, as strong as one could hope for.
Kimmel's impact as a host is primarily determined by his monologue, which he didn't fail to deliver. And this marked one of the revolution's best moments. Kimmel's monologue was refined—pointing and biting without hurting anyone's feelings or throwing shade at any. 
Comparing Best Director nominee Steven Spielberg and "The Fablemen" star Seth Rogen to the "Joe and Hunter Bidens of Hollywood" was the perfect Oscar joke, which couldn't allow the audience to stop them from cracking up.
2. 'Mom, I just won an Oscar.' Emotional yet joyous, Ke Huy Quan's winning moment 
Ke Huy Quan, 51, won the title of "Best Supporting Actor" for his performance in "Everything Everywhere All at Once." It was an expected victory, but it was well-deserved and exciting to see the actor win. 
He's had an inspiring Hollywood comeback story, as the former "Indiana Jones" star had been out of work for years prior to this. He was overcome with emotion and sobbed onstage. 'My mother is 84, and she's at home watching—mom, I just won an Oscar!'  he exclaimed. which moved the audience to joyous applause.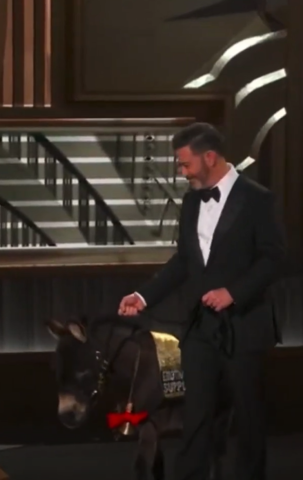 3. I don't know about others, but Jenny the Donkey did make an appearance at the Oscars, which cracked up the viewers.
Jenny the Donkey, the star of "The Banshees of Inisherin," did not receive an Oscar nomination. But she was still invited to the ceremony.
 Jimmy Kimmel introduced her onstage, and Colin Farrell kissed her from the audience, which quickly became a meme. Although it was not the real Jenny, it was still a stellar moment at the Oscars.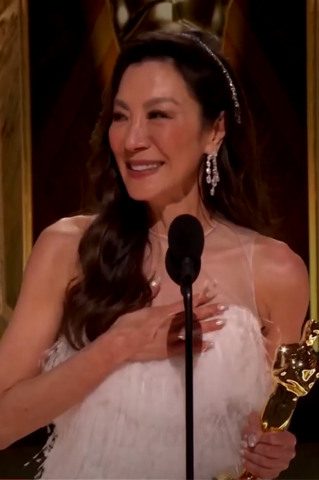 4. Michelle Yeoh's acceptance speech, while she makes history, is definitely a "not to miss moment."
Michelle Yeoh definitely had her moment when she got her hands on the golden knight as she won the Oscar for "Best Actress" for her phenomenal performance in "Everything Everywhere  All at Once."  She won for the first time and became the first Asian woman to win the Academy Award for Best Actress. 
As being one of the second woman of color to win the award, it was indeed an expected moment, but it was still thrilling to watch.
Michelle Yeoh quoted this during her acceptance speech:
'For all the little boys and girls who look like me watching tonight, this is the beacon of hope and possibilities,'  Yeoh added. 'Dreams do come true.'  And ladies, don't let anybody tell you you are ever past your prime!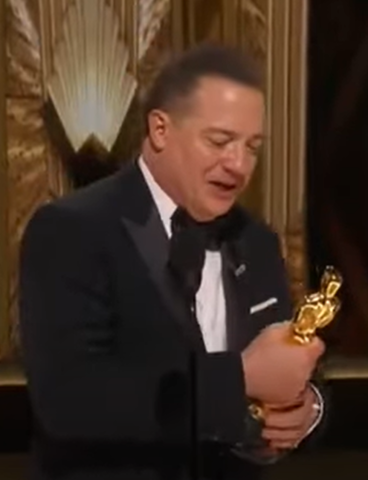 5. Brendan Fraser did mark his moment by completing his comeback.
With a Hollywood night of comebacks and an emotional ride, the Oscars 2023 did make a mark this year with historic victories and touching stories. 
Fraser and Ke Huy Quan graced the platform with a comeback. Whereas Fraser has had quite the comeback story, beginning as an action star in the 1990s and then disappearing for a while, in part because he claimed in 2003 that the head of the Hollywood Foreign Press Association sexually assaulted him.
'I started in this business 30 years ago, and things didn't come easily to me." But there was a facility that I didn't appreciate at the time until it stopped... Thank you for this acknowledgement. Fraser said in his acceptance speech that he choked up.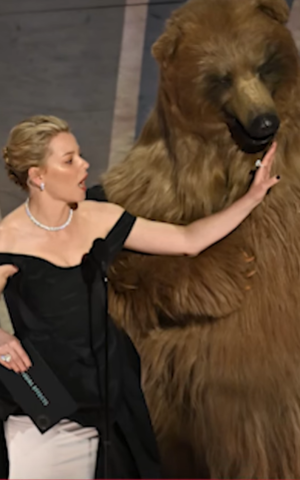 6.  "Cocaine Bear," are you there? Oh, wait, because he took more screen time at the Oscars than anyone.
Last but not least, the cocaine bear had to be addressed. Through all the emotional turmoil and glimpses of happiness Cocaine definitely made a splash.
Elizabeth Banks presented the award for visual effects, and her co-presenter was a person dressed as a bear, which, she joked, is what the bear in her film "Cocaine Bear" would have looked like without the visual effects. Banks said this as the bear next to her became agitated.
Oscar performances can be hit or miss. But this one was genuine and not too random, as it was related to the award she was presenting.
ALSO READ: Oscars 2023: Why did Jimmy Kimmel make a joke about Hollywood's Ozempic? Here's everything you need to know
ALSO READ: Oscars 2023: What are Jimmy Kimmel and Matt Damon still feuding about? Find out
FAQ
1. Is Oscar 2023 still live streaming?
Yes, you can watch the live stream on YouTube at the official Oscar page.
---
2. Who won the Oscar for Best Picture in 2023?
Everything Everywhere All At Once, won the best movie award at the 2023 Oscars.
---
3. When did the first Oscars happen?
On May 16, 1929, the first Academy Awards were held. 
---
About The Author
Expertise: Hollywood, Entertainment, Philosophy, and Lifestyle - "Mirror of Life" complier and co-author ...of several other anthologies. Summerizes' love for writing and creating magic with words has always been her passion. Akanksha, who comes with 2.5 years of experience, has contributed to a diverse field of content creation. For her, writing is what completes her. Read more
Top Comments
There are no comments in this article yet. Be first to post one!