John Wick Chapter 4 Review: Keanu Reeves goes berserk with action in a long-drawn-out movie
John Wick is back in action with the fourth installment of the franchise. Read Pinkvilla's review!
Updated on Mar 24, 2023 | 01:45 AM IST | 278.1K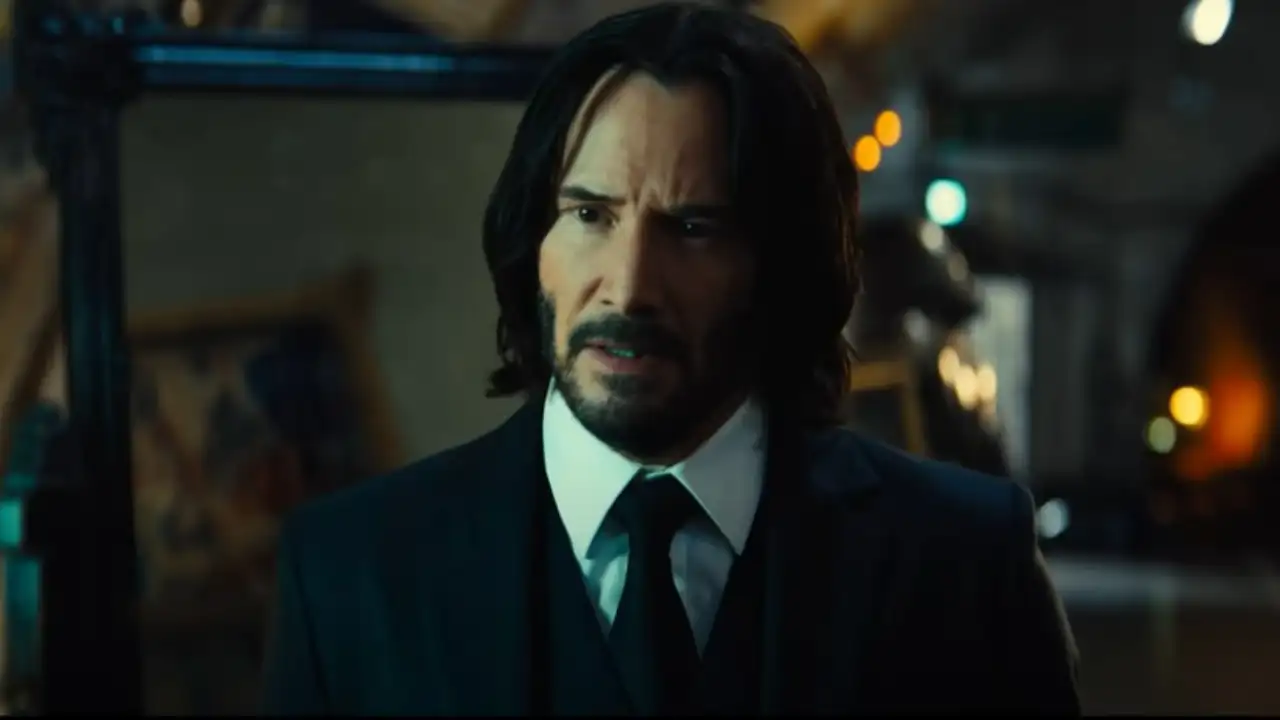 Name: John Wick: Chapter 4
Director: Chad Stahelski
Cast: keanu reeves,Scott Adkins,Bill Skarsgård
Rating: 3.5 / 5
Plot
John Wick is back in action and is all set to fight against the High Table. In the fourth installment of the franchise, our legendary hitman will now travel across Paris, Berlin, Osaka, and New York to encounter the powerful men. He is on his way to kill anyone in his way to get his freedom back. Classic John Wick! Now that he is left with very few people that he can trust, he has to make difficult choices. After the incident of the last movie, he is now taking help from Osaka Continental where he meets Shimazu Koji (Hiroyuki Sanada). Things don't go as planned and the High Table attacks the hotel. The movie then shows his journey until he challenges Marquis Vincent de Gramont for combat. Will John Wick win against the powerful men? To know this watch John Wick Chapter 4. 
What's Hot?
 
John Wick Chapter 4 takes the action to a whole new level. Right from the beginning till the last scene of the movie, you will witness our beloved hero fighting every person who comes his way. Director Chad Stahelski knows his audience and has left no stone unturned when it came to classic action scenes. What I loved about this movie is how you will be on the edge of your seat every time John (Keanu Reeves) appears on the screen. There is no waiting for the story to build up. Writer Shay Hatten, along with co-writer Michael Finch did a great job with the idea of duel between protagonist and antagonist. What stands out is that both John and Marques create moments of tension where you await the final scene of them coming face to face. With recurring characters like Winston Scott (Ian McShane) and Bowery King (Laurence Fishburne), it was a delight to see them in their iconic roles. A new character called Mr Nobody (Shamier Anderson) adds more to the already rip-roaring scenes. He tracks our hitman in hope of killing him and getting the prize money. 

With a bounty of $40 million, John Wick has to now engage in a fight with bounty-hunters. This leads us to the most thrilling action sequence in the movie. Fight at  Arc de Triomphe. The whole sequence follows John fighting off hundreds of hunters. Be it on foot, car or even a bike, John aces it all. Not only this, but the addition of scenic places be it hotels, church or even a club with waterfall enhances the beauty of this film. 
John Wick Chapter 4 is not just about guns or pistols, you will now witness Japanese swords (Katana) and even guns that sets people on fire. There are moments when you are indulged in fights to a point that you will end up feeling the pain. The "Oof" moments are never-ending. One particular fighting sequence apart from the one mentioned above is at the club. This is where John Wick along with Mr. Nobody and his old friend Caine (Donnie Yen) meets up Killa (Scott Adkins). The whole chase sequence with the backdrop of a waterfall club is sensational.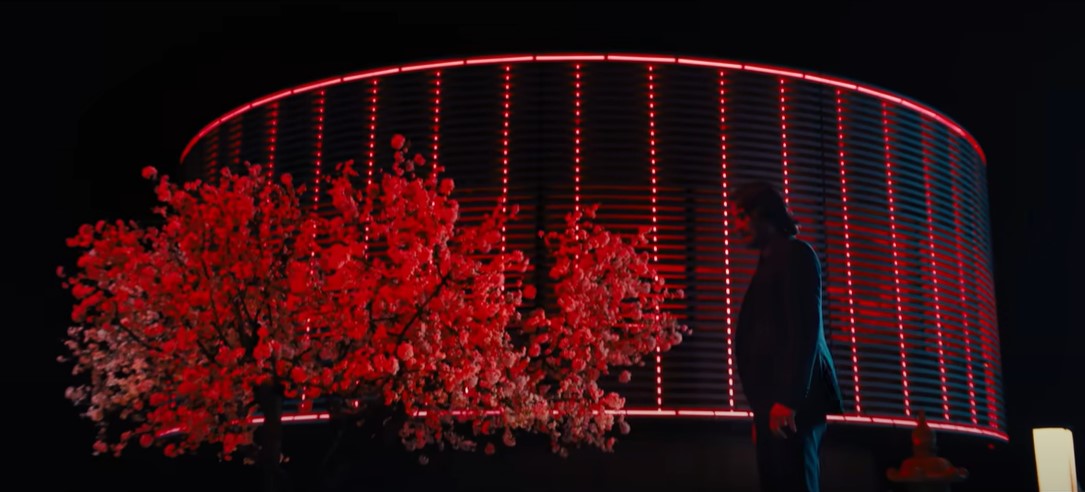 What's not? 
While the movie delivers what it promised, there is one thing that did not work out. With 171 minutes and unending action sequences, there was a moment when I felt that it could have been cut short. While trying to show every hurdle that the protagonist has to face, it takes it too far in the second half. 
Performances
Keanu Reeves will forever be our John Wick. His screen presence is everything. The man who rose up from the dead to avenge the High Table is going to do whatever it takes. Throughout the movie, you can see how hard he is trying to win this war. Every emotion runs through the body and his character makes you feel that you are indeed a part of the Wick-verse. 
Bill Skarsgard and his power as the ultimate antagonist is unmatched. It takes a lot of effort to be hated and Bill does it really well. The merciless yet charming character manages to show how one would do anything to stay in power. 
Donnie Yen who plays the character of a blind hitman that kills people so easily is outstanding. He stands apart from the whole cast and takes home the award for being the ultimate villain/friend. From his walk to the way he kills people with guns and sword is what we call mindboggling. 
Watch the trailer of John Wick Chapter 4:
Final Verdict 
Don't miss watching this in the theatre. This is the kind of movie that will give you an immersive experience. Watching Keanu Reeves on screen is delightful and watching him in action? Well, it is something that one needs to witness. In every action scene, right from punches to every bullet, the movie lives up to the standard of the franchise. Remember to sit back and watch the post credits. John Wick: Chapter 4 releases on 24th March. Don't wait up, book your tickets and enjoy. 

ALSO READ: Keanu Reeves 'deeply sad and heartbroken' by Lance Reddick's death, dedicates John Wick: Chapter 4 to him
About The Author
Entertainment journalist who is also a cinephile. With over 4 years of experience in the industry, Ruchi brings her
...
Read more
Top Comments
There are no comments in this article yet. Be first to post one!