Prince Harry calls Prince William 'archnemesis', remembers bond with Princess Diana: Explosive deets of Spare
In an explosive new memoir, 'Spare,' Prince Harry reveals new details about the British Royal Family.
Published on Jan 06, 2023 | 07:08 AM IST | 133.2K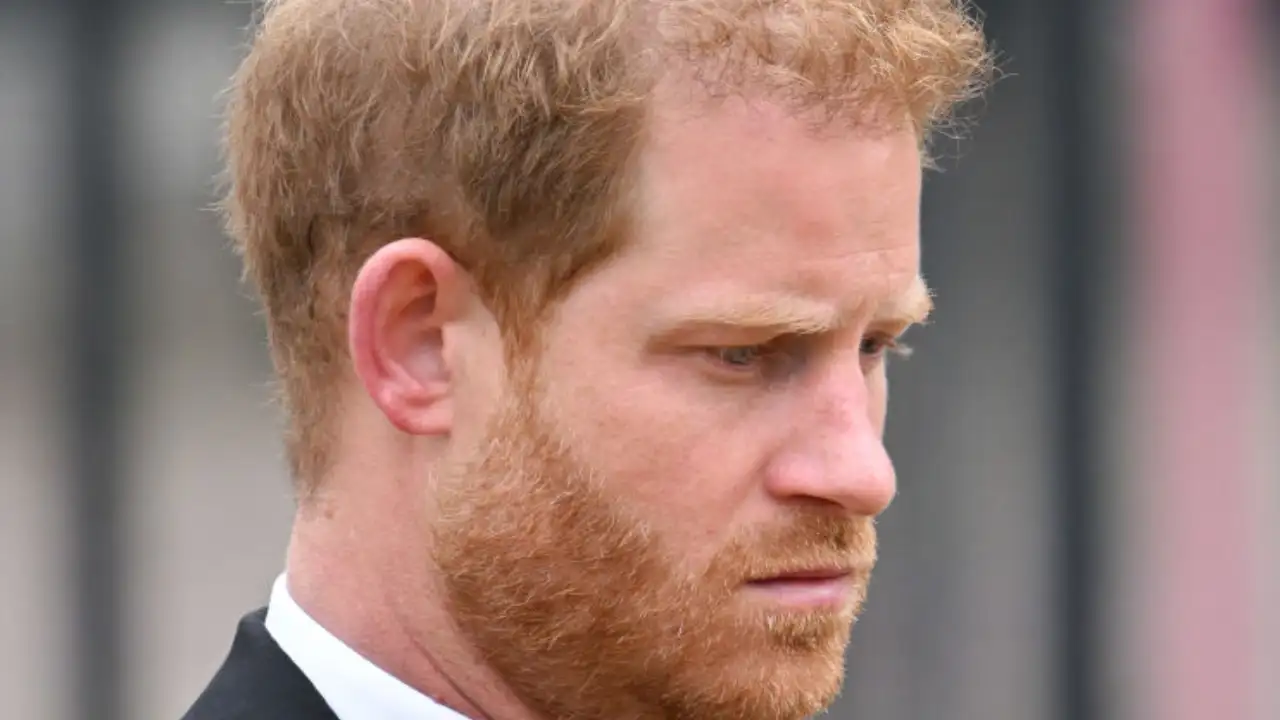 Prince Harry, the Duke of Sussex's long-awaited memoir, Spare, has already gone on sale in Spain – five days prior to its official release date. In the leaked version of the memoir, it is being reported that Prince Harry has made several explosive comments about the British Royal Family. From calling his equation with brother Prince William 'archnemesis' to reminiscing about his bond with his mother Princess Diana, he has spilled beans on a number of incidents that grabbed headlines in the past.
Have a look at what Prince Harry said in his much-awaited memoir, 'Spare'. 
1. Prince Harry says his older brother Prince William knocked him to the floor during an argument 
Britain's Prince Harry, in his memoir, has opined that his older brother and heir to the throne Prince William "knocked him to the floor during a 2019 argument" due to tensions prevailing in the Royal Family because of Meghan Markle's presence. 
In the memoir, as reported by Reuters, Prince William called Prince Harry's wife Meghan 'difficult', 'rude', and 'abrasive'.
"He grabbed me by the collar, ripping my necklace, and he knocked me to the floor," Harry wrote in the memoir Spare and added, "I landed on the dog's bowl, which cracked under my back, the pieces cutting into me. I lay there for a moment, dazed, then got to my feet and told him to get out."
William then challenged his younger brother to hit back but Harry, as mentioned in the memoir, refused. Reuters reported that William later returned to the spot of the incident, "looking regretful, and apologized." Harry mentioned that his brother asked him not to tell Meghan that he had "attacked" him.
Also Read: Prince Harry claims Prince William physically attacked him in a 2019 row; 6 details about their bond amid rift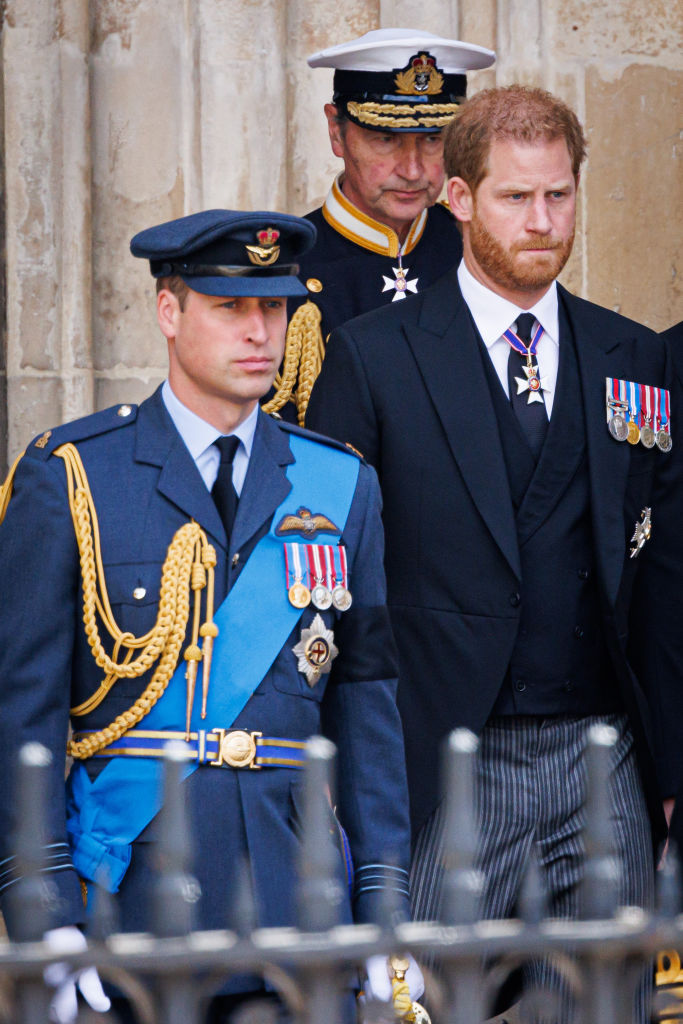 2. Prince Harry and Prince William requested Prince Charles not marry Camilla: Memoir
In the memoir, Harry recalled his first meeting with Camilla, whom Diana had blamed for the break-up of her marriage. Prince Harry highlighted that he and William felt reluctant toward their father Prince Charles' decision to marry Camilla, who is now the Queen Consort.
"Despite the fact that Willy and I asked him not to do it, my father went ahead," Harry wrote in his memoir. "Despite the bitterness and sadness we felt in closing another loop in the history of our mother, we understood this was irrelevant."
Also Read: Prince Harry wants his father and brother 'back'; Whole story and 6 facts about the royal rift
3. Prince Harry blames the British Royal Family for spreading negative news about Meghan Markle
In the memoir, Prince Harry mentioned that the British Royal Family was bent on spreading negative news in the press and media about his American wife Prince Harry. He further held his brother Prince William accountable for this fiasco that tried to tarnish the image of the family in toto.
4. Prince Harry claims he killed 25 people in two tours of Afghanistan in his memoir
Sky News reported that Prince Harry, in his memoir, has accepted the fact of killing 25 people in Afghanistan during his military service. Harry, for those unaware, severed in the British Army for about a decade. Penning down his moments as an Army official, Harry wrote, "it was not something that filled me with satisfaction, but I was not ashamed either."
The memoir further highlighted that Prince Harry's father, King Charles III, who is now the King of Britain, blamed himself for his son's mental health struggles after he returned home from the Afghanistan war.
"I suppose it's my fault. I should have gotten you the help you needed years ago," said King Charles III to Harry as mentioned in the memoir.
Also Read: 5 times Duke of Sussex echoed mom Princess Diana's fearlessness to voice his opinion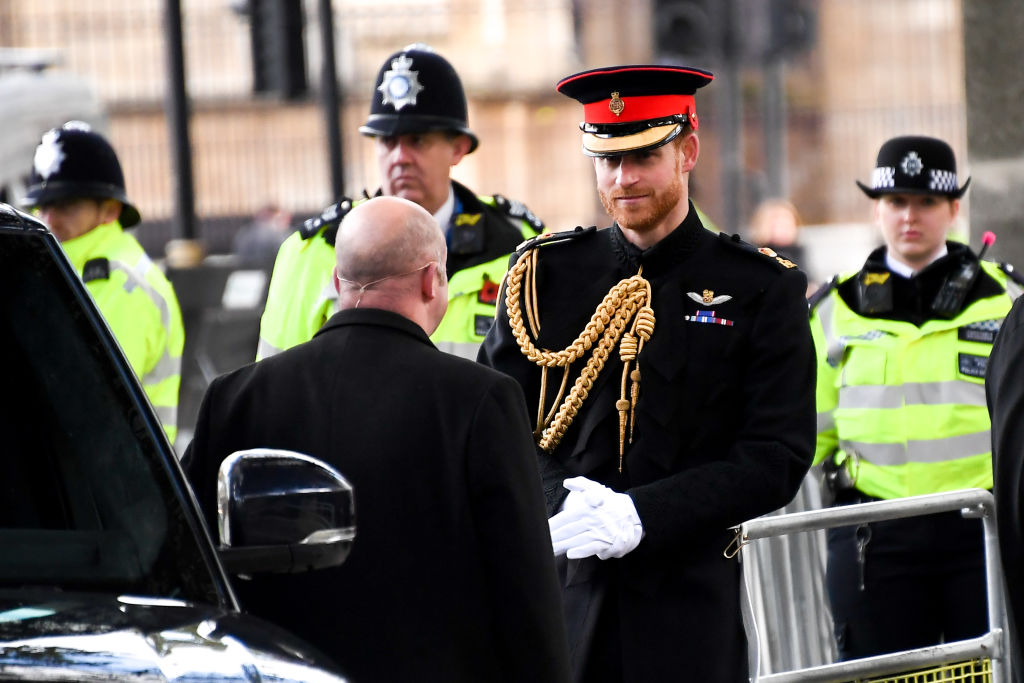 5. Prince William and his wife Kate Middleton encouraged Prince Harry to don a Nazi uniform: Memoir
In one segment of the book, as reported by Page Six, it is mentioned that Prince William and his wife Kate Middleton encouraged Prince Harry to sportingly wear a Nazi uniform for a party in 2005.
"I phoned Willy and Kate and asked what they thought. Nazi uniform, they said," Harry writes, adding that when "he went home and tried it on for them,"
"They both howled. Worse than Willy's leotard outfit! Way more ridiculous! Which, again, was the point," Harry wrote.
Those who are unable to comprehend the link between Nazis and the Britishers can know that after the second world war, the German people were often viewed with contempt because they were blamed by other Europeans, including the British, for Nazi crimes.
Also Read: Harry & Meghan Volume 2: Prince Harry's 7 major confessions about rift with brother Prince William
6. Prince Harry once believed Diana faked her own death to escape the press: Memoir
The Duke of Sussex was just 12 years old when his mother, Diana, passed away in a tragic car crash in a Paris tunnel. For years, Harry wondered about what exactly happened on the day of his mother's accident. Harry, in his memoir, even mentioned a phase of his life where he believed that his mother faked her own death to escape the press.
Harry wrote: "With nothing to do but roam the castle and talk to myself, a suspicion took hold, which then became a firm belief. This was all a trick."
"And for once the trick wasn't being played by the people around me, or the press, but by Mummy. Her life's been miserable, she's been hounded, harassed, lied about, and lied to. So she's staged an accident as a diversion and run away," he wrote.
Also Read: Amid Prince Harry's explosive new comments about the royal family, 7 things to know about his memoir Spare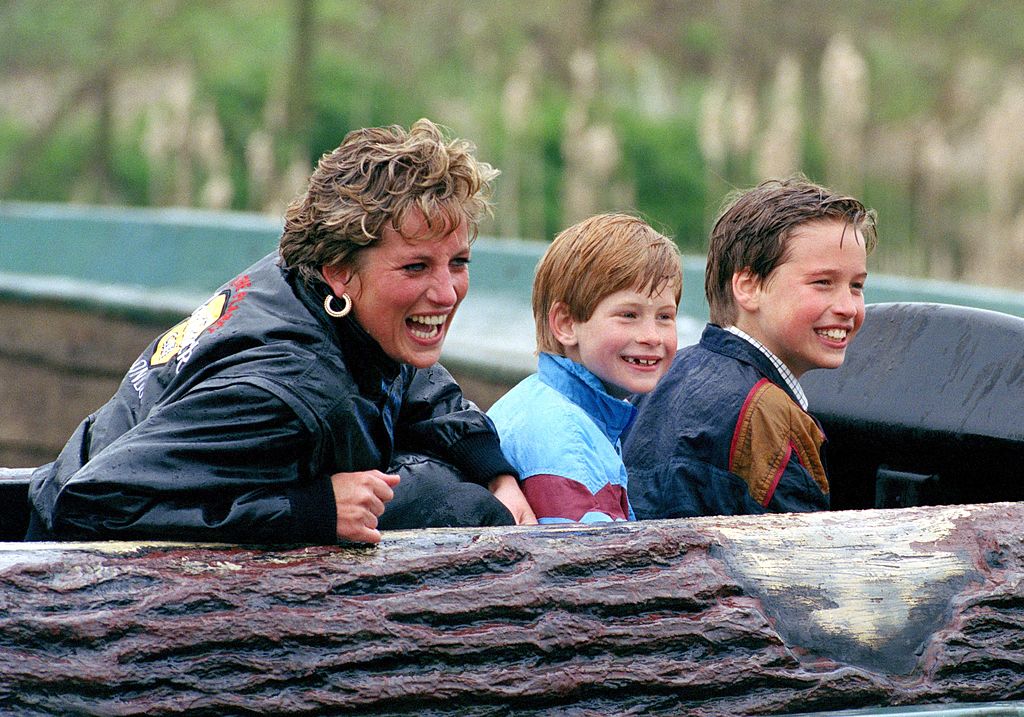 7. Prince Harry admits he did cocaine as a teenager: Memoir
Prince Harry, the Duke of Sussex, admitted that he did consume cocaine when he was 17. In his memoir Spare, he penned down that he was first offered the drug "at someone's country house, during a shooting weekend."
"I had been offered a line, and I had done a few more since," Harry revealed and added, "It wasn't much fun, and it didn't make me particularly happy, as it seemed to make everyone around me. But it did make me feel different, and that was the main goal."
8. Prince Harry calls Prince William his 'archnemesis': Memoir
Prince Harry highlighted in his memoir that he called Prince William his "beloved brother and archnemesis" in his Spare memoir. "There has always been this competition between us, weirdly," the 38-year-old Prince said and added, "I think it really plays into or is always played by the heir [and] spare [labels]."
9. Prince William and Kate Middleton were 'religious' fans of Meghan Markle starrer 'Suits': Memoir
Prince Harry, in his bombshell memoir, claimed that his elder brother Prince William and Kate Middleton passionately followed and watched all the episodes of Meghan Markle starrer Suits.
Page Six wrote based on excerpts from the book reported Harry's version which read, "All this time I had thought Willy and Kate might not welcome Meg into the family, but now I had to worry about them hounding her for an autograph."
However, the situation changed when Meghan entered Harry's life, per Page Six.
Prince Harry revealed that Prince William and Kate Middleton gave a jaw-dropping reaction soon after they knew that Harry was interested in continuing his association with Meghan Markle. This reaction came when Prince Harry was unmarried. In the Spare, Prince Harry said, "Their mouths fell open. They turned to each other. Then Willy turned to me and said, 'F–k off?'"
Also Read: All about Harry & Meghan Volume 2: Trailer, release date, bombshell revelations, and more
10. Prince Harry claims in his memoir that King Charles branded him a 'Spare' the day he was born
According to the leaked excerpts of Spare in the Guardian, the then-Prince of Wales made a painful remark to the since-deceased Lady Diana on September 15, 1984, the day Harry was born. "Wonderful! Now you've given me an heir and a spare — my work is done," Charles said, according to Harry's book.
According to the Guardian, "Harry's resentment of being the 'spare' is the unifying theme of his book, through chapters on his childhood, his schooling, his career as a royal and in the British army, his relationship with his parents and brother and his life with Meghan through courtship, wedding, and marriage to their own experience of parenthood."
Spare is a forthcoming memoir by Prince Harry, Duke of Sussex which will officially be released in the US on January 10.
Also Read: King Charles III's 1st Christmas Speech: Prince William-Kate mention to Prince Harry-Meghan snub; 5 HIGHLIGHTS
About The Author
For Mansi, creativity combined with hard work is the way forward in life. She studied broadcast journalism at the Asi...an College of Journalism. With close to 2 years of work experience in writing about celebrities, fashion, and entertainment news, she is exploring her journey as an entertainment news journalist at Pinkvilla.
Read more
Top Comments
There are no comments in this article yet. Be first to post one!