Prince Harry claims Prince William physically attacked him in a 2019 row; 6 details about their bond amid rift
Prince Harry's memoir reportedly reveals an incident where Prince William attacked his brother during a 2019 confrontation. Read more on the royal siblings' rift inside.
Published on Jan 05, 2023 | 08:50 AM IST | 101.7K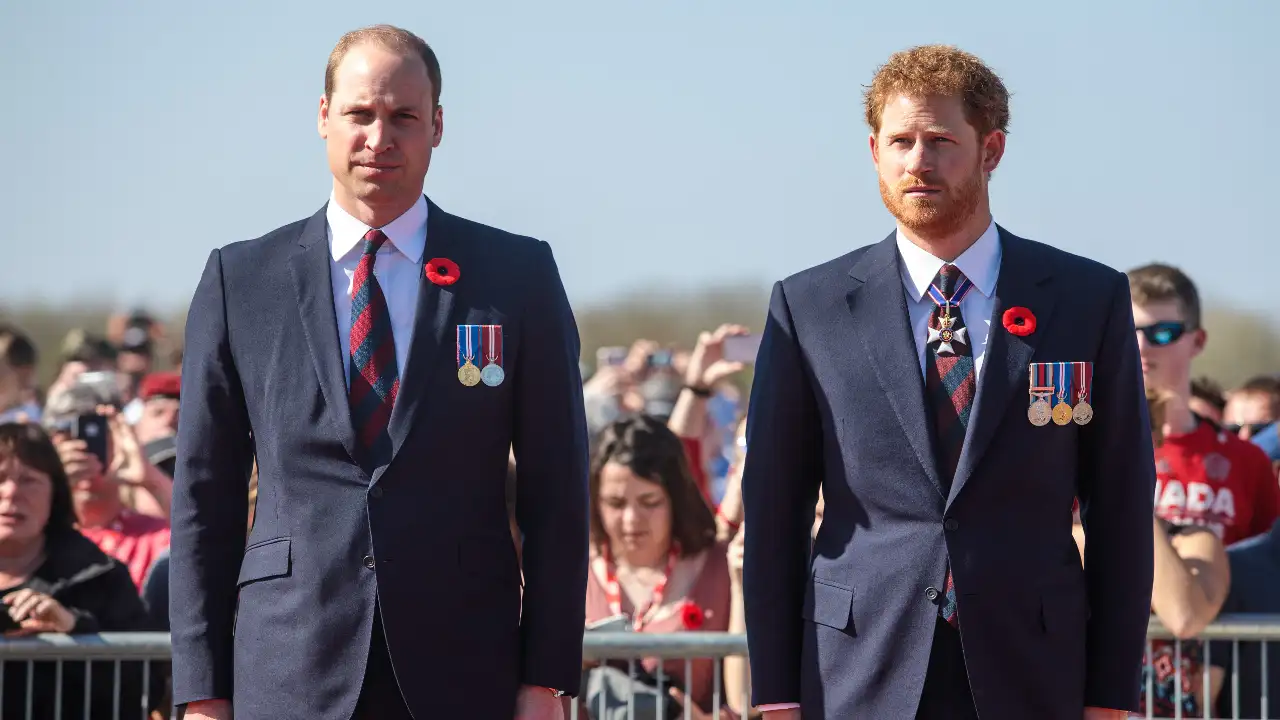 Prince Harry and Prince William's relationship may be reaching a point of no return amid new claims made in the former's book. The siblings have been making the headlines for their royal rift since 2020 when the Duke of Sussex stepped down from his royal role as well as moved to the US with his wife Meghan Markle. As per Harry's new book Spare, things were heated up between the brothers back in 2019 during their London meet. 
Ahead of the release of Prince Harry's tell-all memoir, an excerpt from the book has been released by The Guardian and it features a portion where the Duke of Sussex has claimed that he was physically attacked by his brother amid one of their arguments about Meghan Markle. The book reveals a shocking incident where Harry reveals William's violent reaction towards him.
Harry was 'knocked to the floor' by William
As reported by The Guardian, Prince Harry has now opened up about a shocking incident in his book where he reveals what went down during the conversation between him and his brother after the Prince of Wales described Meghan Markle as  "difficult" and "rude." The excerpt reveals Harry revealing how he offered his brother a glass of water to calm down but recalls that William came at him and grabbed him by the collar and knocked him to the floor.
In the book, Harry further claims that he landed on the dog's bowl after his brother knocked him and says that it cracked under his back, the pieces of which cut into me. He reveals that he asked William to leave after the incident. 
Beginning of Harry and William's royal feud 
The breakdown of Harry and William's relationship can be traced back to November 2018 when royal expert Katie Nicholl claimed that the brothers had a falling out around Christmas when Harry told William that he wasn't doing enough to include Meghan in the royal family. It was reported then that the issue was resolved between the duo by the father, King Charles who intervened.
William's reaction to Harry-Meghan's relationship
By February 2019 there seemed to have been a wedge formed between the brothers and royal expert Katie Nicholl had mentioned about the same in Kate v. Meghan: Princesses at War? a documentary where it was suggested that Prince William had concerns about Harry and Meghan's relationship moving too fast. Harry reportedly considered this as a criticism and felt like his brother was trying to wreck his relationship.
Harry and William didn't speak at Easter 2019 service
Even before the incident mentioned in his book, it seems things were already downhill for the brothers during the 2019 Easter service. Many reports claimed that the brothers attended the Easter service together but didn't speak. People reported that while Harry was seen talking to [his cousin] Zara and also exchanging pleasantries with Kate Middleton, he didn't speak to his brother.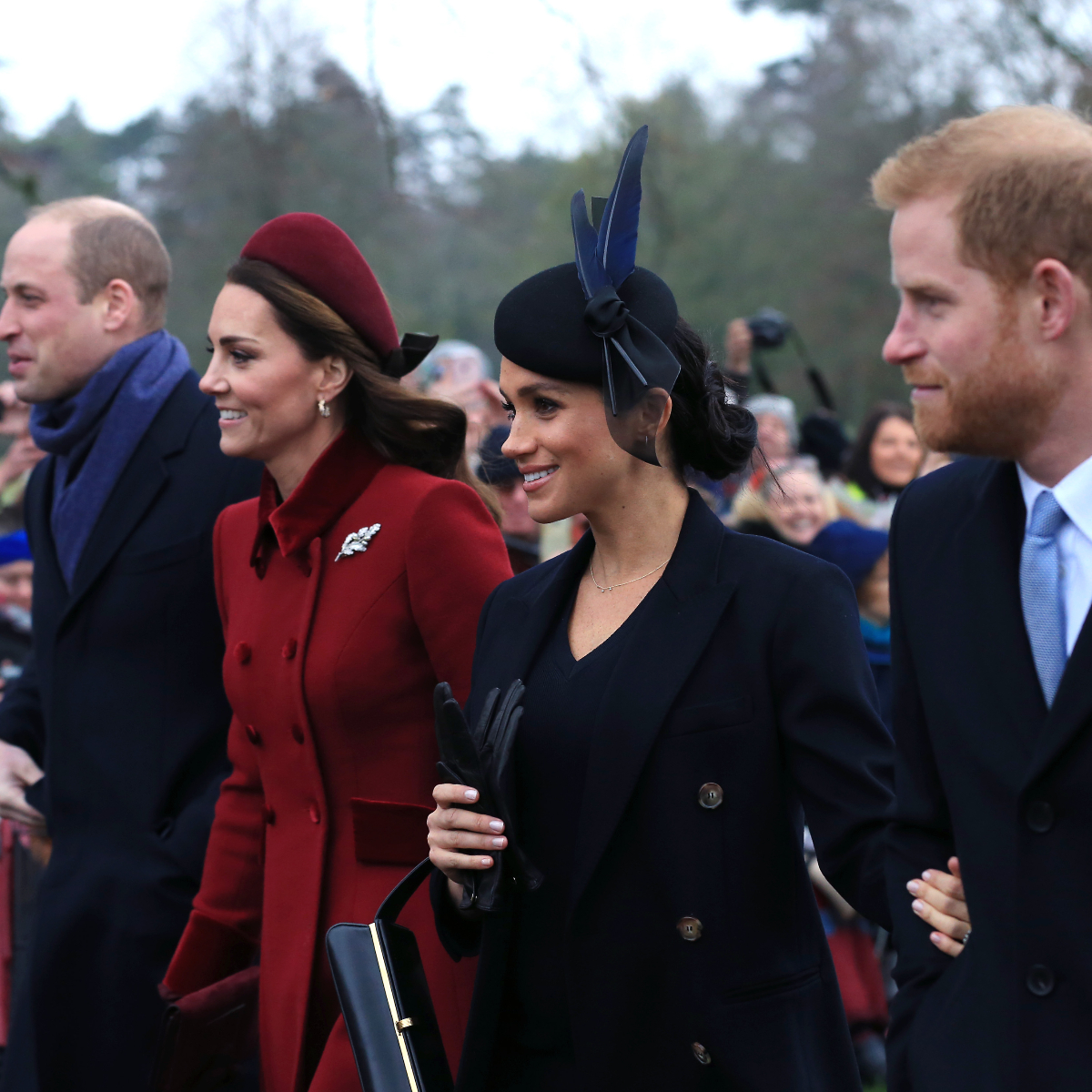 Prince Harry addressed the royal rift
In October Prince Harry admitted that things weren't like before when it came to his relationship with his brother. In ITV's documentary Harry & Meghan: An African Journey, the Duke of Sussex spoke about his changed bond with his elder brother and noted that while they were certainly on different paths. He also spoke about as brothers having good days and bad days but maintained that he loves William dearly. Harry also added that they didn't see each other as much as they used to amid busy schedules.
Prince Harry's docuseries confessions
A month before the release of his book, Prince Harry also featured in Netflix's docuseries Harry & Meghan where he made shocking claims about his brother. Harry revealed in the series that early on, he and his brother Prince William made a deal to not trade negative stories about one another but was shocked to learn about his brother's betrayal. Speaking about certain stories that came out about him and Meghan Markle, Harry said that it was heartbreaking to see his brother's office copy the very same thing that they had promised the two of them would never ever do.
While the details of the message weren't included in the series, Harry at one point showed Markle the message he received from his brother after the couple's Oprah Winfrey interview. Reacting to the message that his brother wrote to him, Harry can be seen reacting, "I wish I knew what to do."
As for Prince Harry's upcoming memoir, Spare is slated to release on January 10 and will also be released as an audiobook read by the Duke himself which will also be released on the same day. Ahead of the same, Harry will be appearing in two bombshell interviews, one with Anderson Cooper on 60 minutes and another on ITV as he will discuss his new book.
ALSO READ: Harry & Meghan Volume 2: Prince Harry's 7 major confessions about rift with brother Prince William
About The Author
A writer with 6 years of experience, addicted to coffee, films, and sarcasm. Currently exploring all things Hollywood..., from movies to TV shows in a never-ending loop of watching stuff and writing about it. Movie trivia is my thing.
Read more
Top Comments
There are no comments in this article yet. Be first to post one!