A troubled past haunts Bhavani (Vijay Sethupathi), which makes him a vicious gangster. JD (Vijay), a college professor who struggles with alcoholism, is sent to an observation facility for juvenile criminals, where he confronts Bhavani. He soon unfolds the crimes Bhavani had committed controlling th...
Critics Review
TOI
Like any good filmmaker, Lokesh Kanagaraj knows that it takes a fearsome antagonist to turn a protagonist into a hero. This is why he begins Master by establishing the myth of his antagonist Bhavani Vijay Sethupathi. A teenager who is sent to an observation home by the powerful men who had killed hi
Koimoi
Master is not the best or most perfect, but it is a entertaining. It has the masala and dont interpret nobrainer when I say this. You will have to have a suspension of disbelief, but then once Vijays begin the action, they sell it in the package, just like the guy on the window gave me a mask with t
Movie of the Month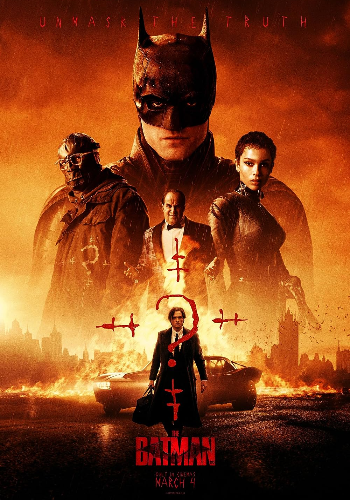 The Batman
Action, Drama, Crime
Cast:
Zoe Kravitz, Jeffrey Wright, Zoe Kravitz
BOX OFFICE Collection: ₹ 77 cr.
BOX OFFICE Collection: ₹ 77 cr.
Robert Pattinson, who played the role of Batman, in the 2022 movie. The Batman once landed up leaving fans upset. The actor joked about not working out on his physique for his role and left fans enraged. Despite all the love he...
Read more
Disclaimer: Box office numbers mentioned in the article are obtained from our own sources and diverse public platforms. We take all efforts to share possible accurate numbers, however, unless otherwise mentioned they are all approximates, but appropriately portrays the BO performance of the project. We are open to feedback and suggestions on editorial@pinkvilla.com.