10 boAT Headsets And Earphones to Grab from Amazon's Great Republic Day Sale '23
Enjoy a seamless experience during phone calls, gaming, and music sessions! Grab these boAT earphones from Amazon's Great Republic Day Sale at a steal deal.
Updated on Feb 01, 2023 | 04:52 PM IST | 191.4K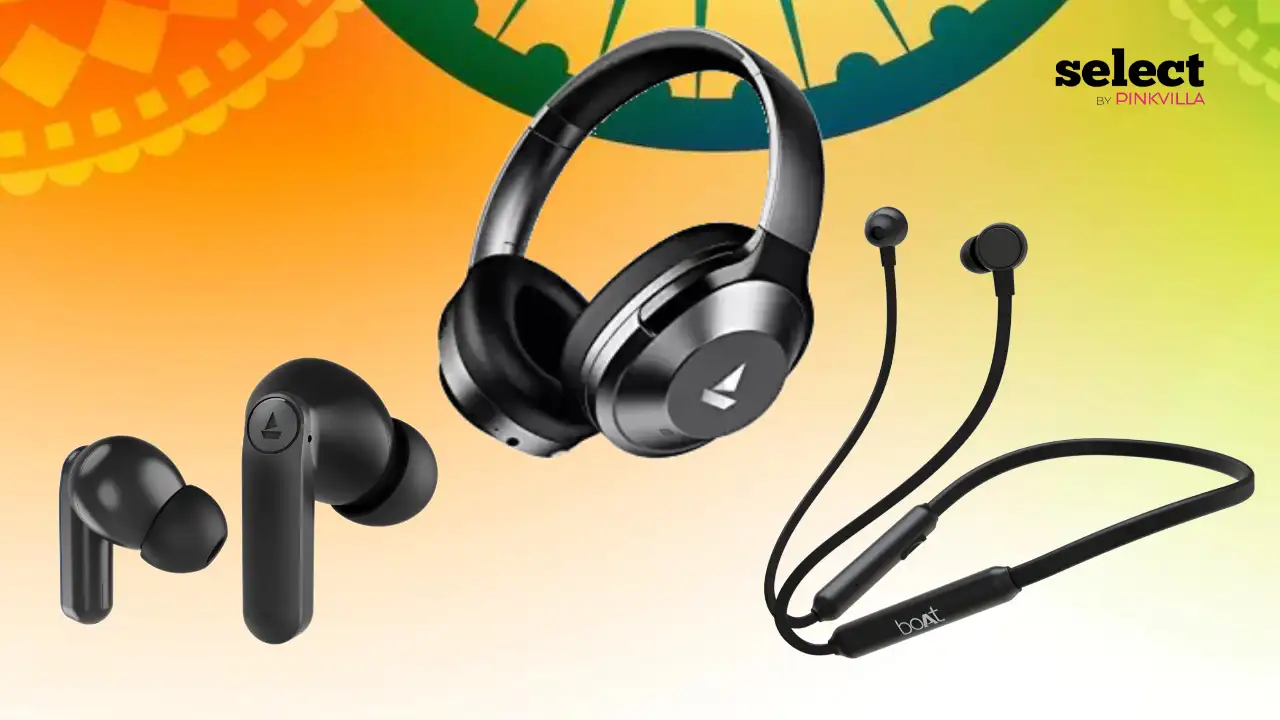 The products curated for this article are independently chosen by the editorial team. If you make a purchase through the
links
mentioned below, we may receive a commission. Check out our
product research & curation process
Headphones are must-haves for any tech geek! Not only them, but earphones are also as essential as mobile phones in today's era with the rising number of work-from-home jobs. As it brings a lot of smooth experiences in our day-to-day lives, this pair of magical gadgets needs our special attention. From listening to music to indulging in gaming to attending phone calls, we just cannot highlight the advantages of pair of good earphones and the convenience it brings to our life. This is your chance to grab 'em all if you are planning to invest in one. From budget-friendly to top-rated, we have rounded off a whole bunch that you cannot miss—
10  boAT Headsets And Earphones for Music Lovers
1. boAt Airdopes 121 PRO True Wireless In-Ear Earbuds
A dash of ease for a music lover who likes to experiment with earphones! These earbuds from boAT are a must-have in your collection and you will be amazed to know what this tiny piece can do. The truly wireless earbuds come with 40 hours of playtime with a battery indicator screen that allows you to keep in check the charge time left. With quad mic ENx, a noise cancellation control, and a special beast mode for gaming, this earpiece is a must-pick from Amazon's Great Republic Day Sale.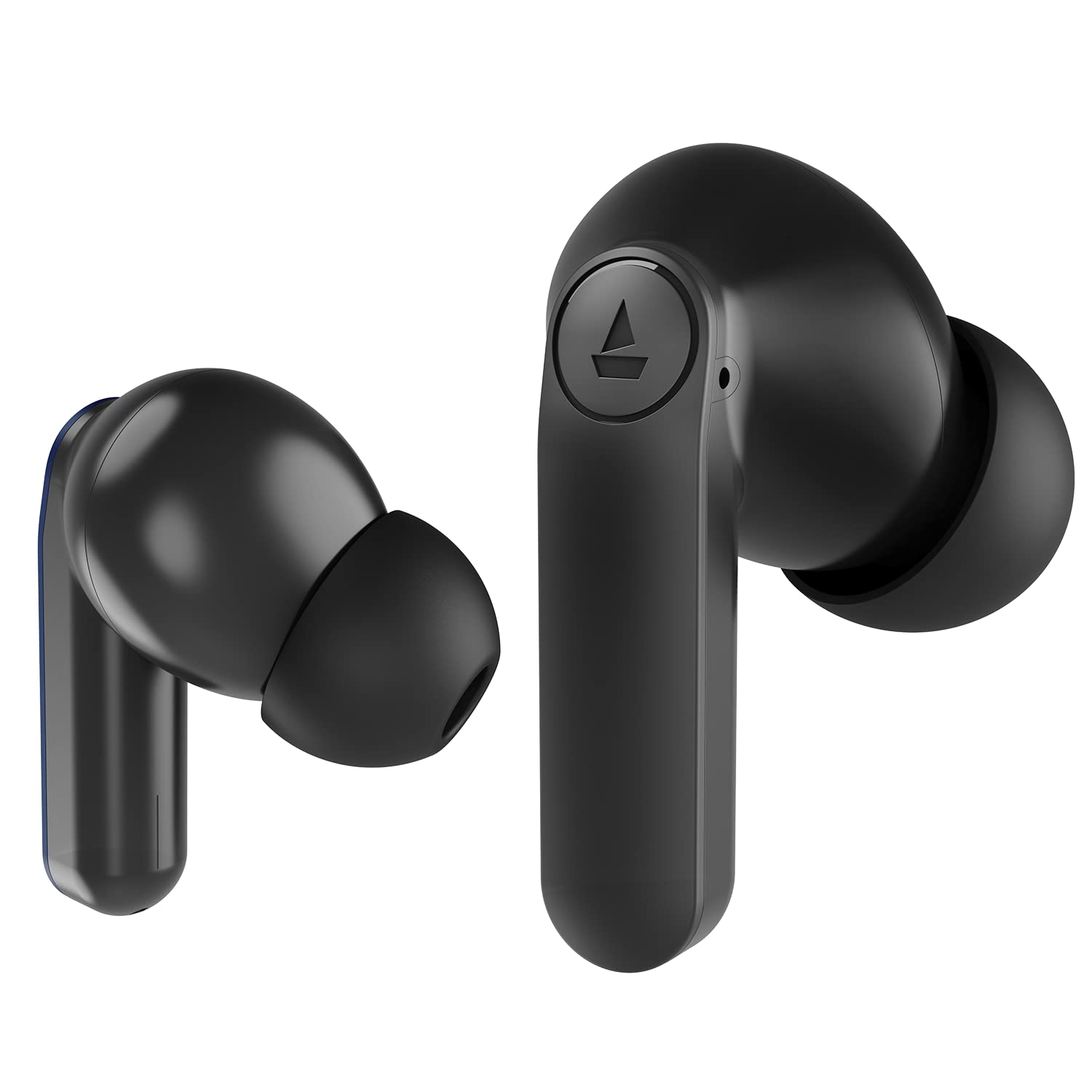 (as of 17-01-2023 12:00 IST)
2. boAt Nirvana 751 ANC Wireless Over-Ear Headphones
Say goodbye to all the outside chaos with the noise-cancellation feature of the boAt Nirvana 751 wireless over-ear headphones that are specially built to take your music experience to a new level. With an attractive gunmetal color and ergonomic design, the headphones have plenty of other features including an ambient mode that allows you to stay alert to the sounds around you. Other than that, it delivers 54 hours of playtime with ASAP charge technology gives you 10 hours of playtime with just 10 minutes of charge. It wouldn't be wise of you if you let this opportunity go!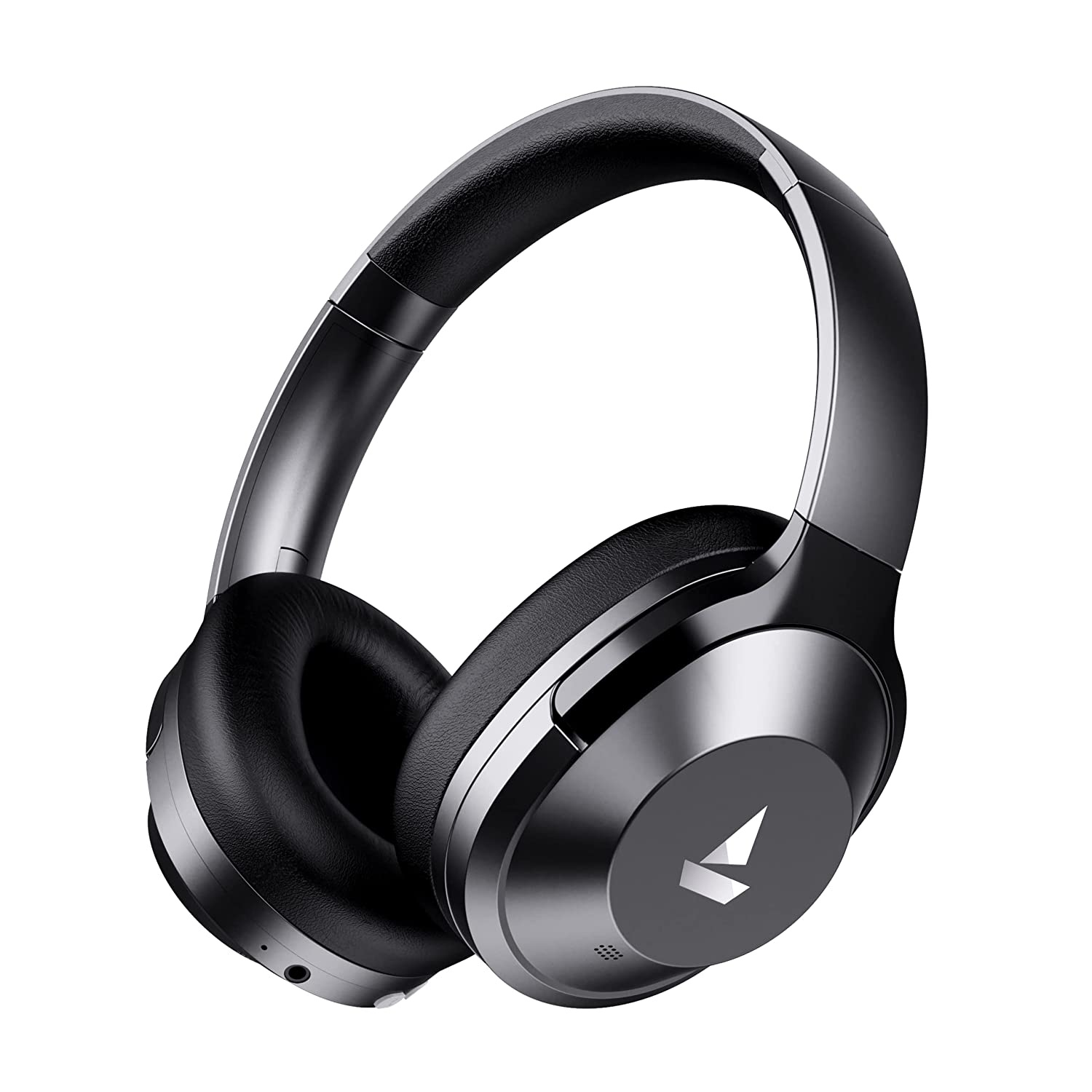 (as of 17-01-2023 12:00 IST)
3. boAt Rockerz 103 Pro Bluetooth Neckband
This 103 pro neckband from boAT comes with a beast mode that makes your experience seamless and smoother than before. With ASAP charging technology, it offers 10 hours of playtime with just 10 minutes of charging. Other than that, it gives you a playback of up to 20 hours for an uninterrupted and flawless sound experience. The latest technology comes with ENx technology that cancels unwanted background noise during calls for a smooth encounter. Snatch them before they are gone!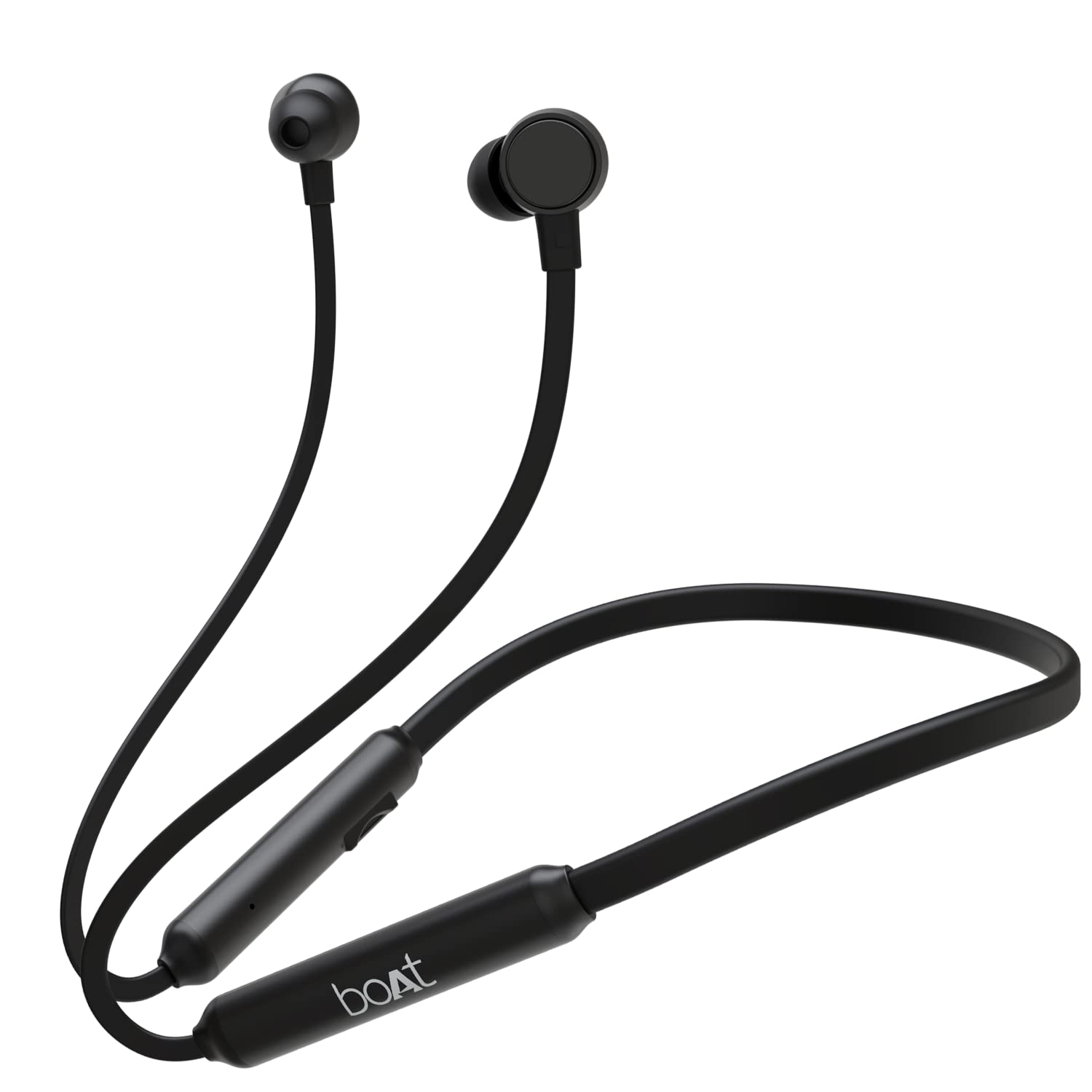 (as of 17-01-2023 12:00 IST)
4. boAt BassHeads 100 in-Ear Wired Headphones
This budget-friendly boAT bass head is a tiny little beast for its immeasurable features! The hawk-inspired earphones come with a frequency response of 20Hz-20KHz to take your music experience to another level. With a speaker resistance of 16 ohms, it has a 10mm dynamic driver that enables the set to deliver a punchy response to your favorite tracks. It comes with an HD microphone that allows crystal-clear phone calls which are one click away. Buy now!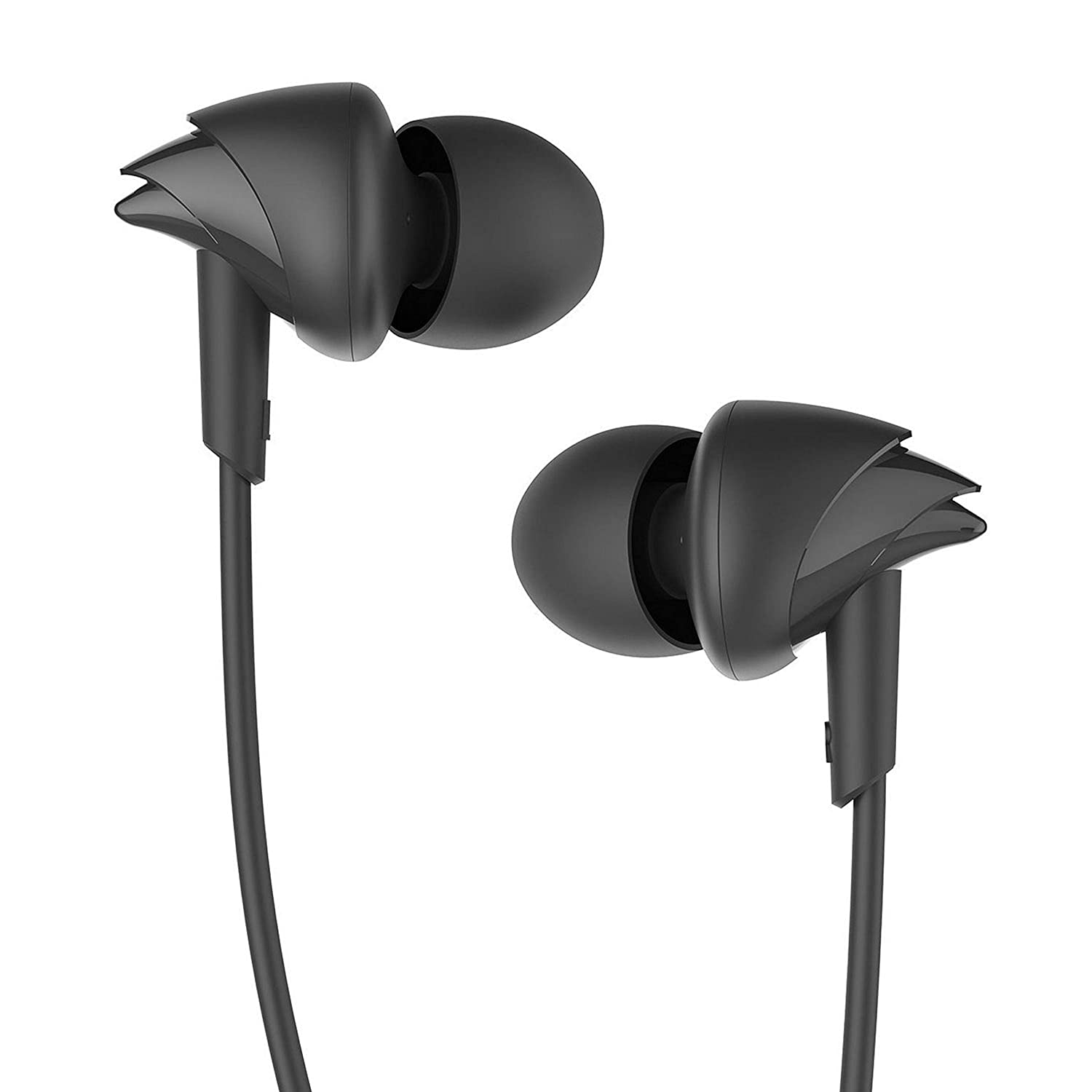 (as of 17-01-2023 12:00 IST)
5. boAt Rockerz 450 Bluetooth On Ear Headphones
boAT Rockerz headphones are at your rescue if you wish to get everything at once! It comes with 15 hours of playback time with a charging time of 3 hours only. The 40mm driver allows you to experience lag-less HD calls for the best user experience. The comfortable and soft ear cushions ensure painless ears as you use them for a long time. Plus point? It can be used in two modes, Bluetooth and AUX. Amazon's Great Republic Day sale is the right time for you need to snag this, isn't it?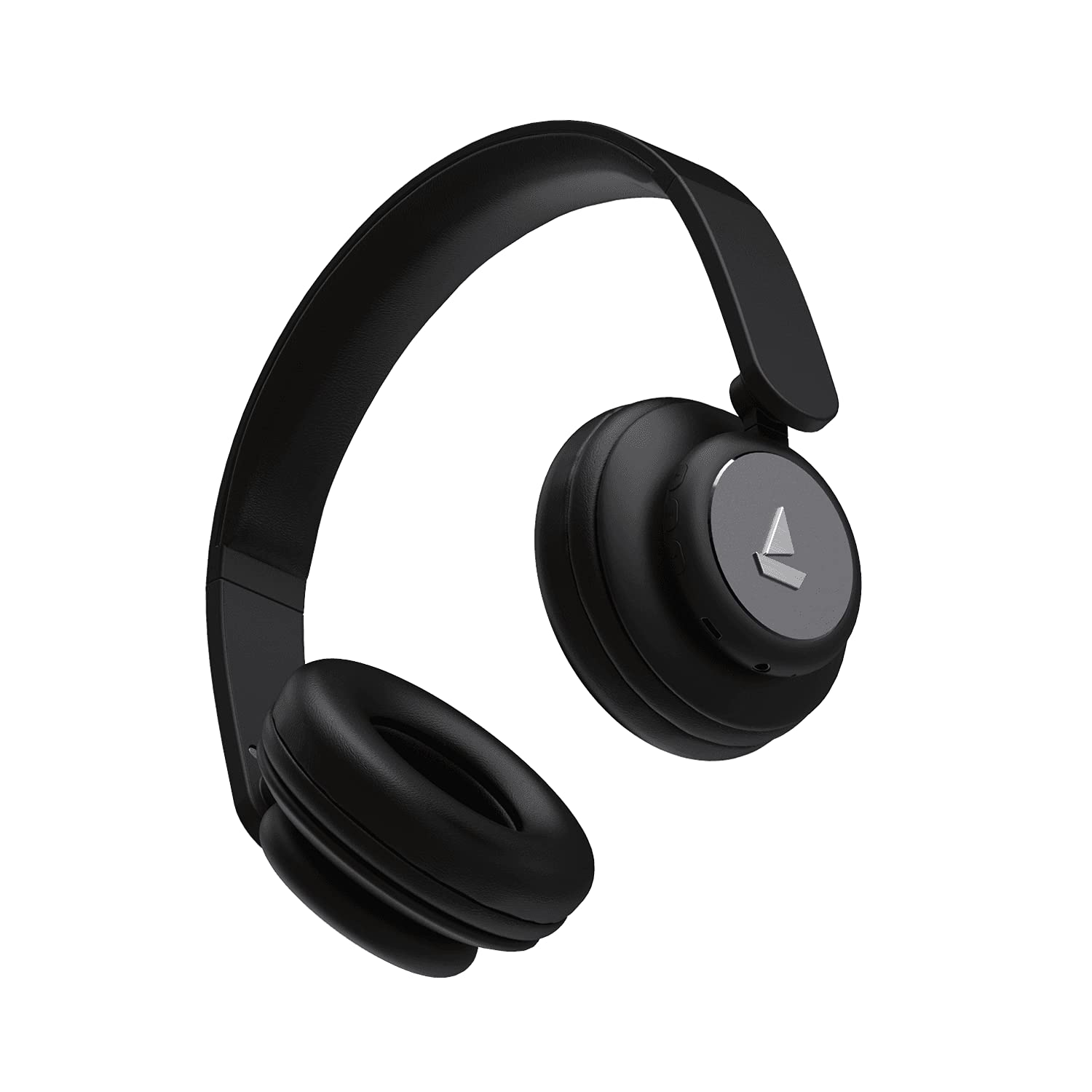 (as of 17-01-2023 12:00 IST)
6. boAt Airdopes 121v2 in-Ear True Wireless Earbuds 
The airdropes are truly wireless earbuds that come with multifunctional controls to ease your music and gaming experience. The earbuds come in a case that possesses a battery LED indicator to show the remaining battery power for the charging case. With 14 hours of playback time, the earbuds offer real-time audio with Bluetooth v5.0. Moreover, the in-built multifunctional button allows you to access instant voice assistant with just one click. Do we need to say more? Add it to your cart!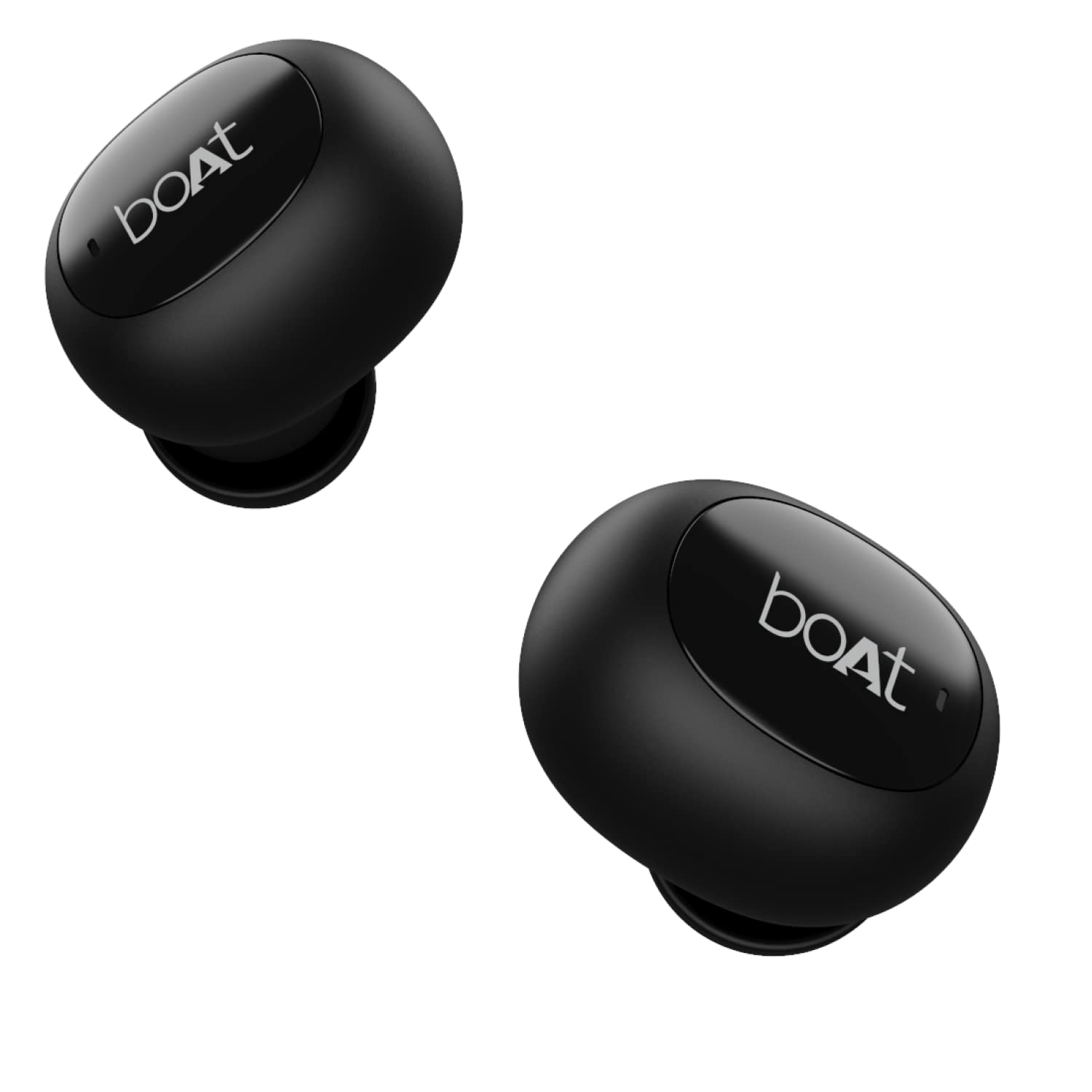 (as of 17-01-2023 12:00 IST)
7. boAt Rockerz 330ANC Bluetooth Neckband
Experience a crystal clear sound with the wireless neckband that is powered by DIRAC opteo. The neckband is specially built for transparent audio to deliver you the highest quality possible. The ASAP charging technology allows super-fast charging and facilitates 5 hours of playtime with just 10 minutes of charging. It comes with v5.3 Bluetooth connectivity to ensure a seamless delivery of music every time while the ENx tech gives a noise-cancellation effect to make the experience even smoother. This is your chance to grab them at a steal deal!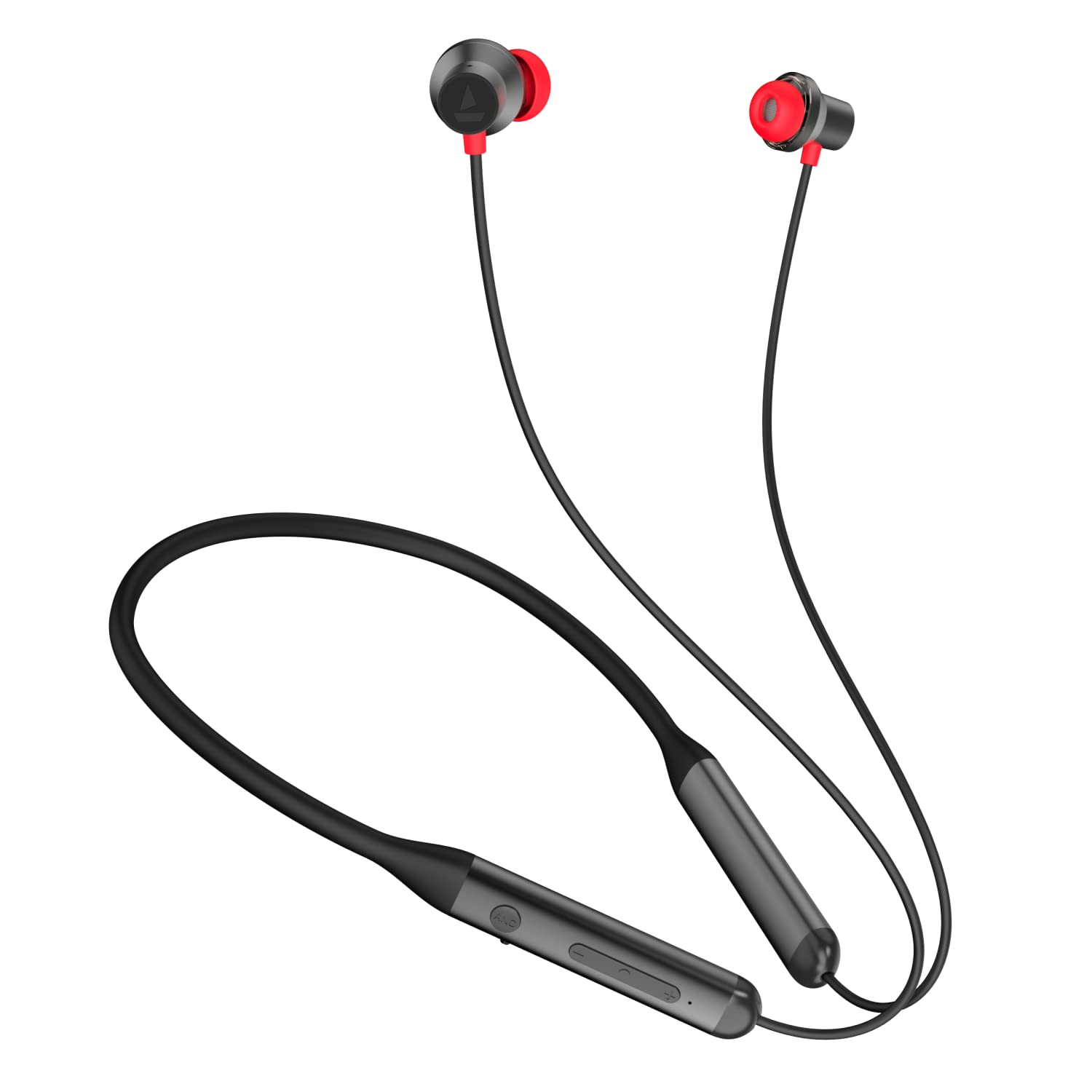 (as of 17-01-2023 12:00 IST)
8. boAt Airdopes 181 in-Ear True Wireless Earbuds
Delve into the new generation of sound experience by grabbing this pair of earbuds! The wireless earbuds come with 20 hours of lag-less playtime that is further backed up with ASAP charging tech to ensure that you get 90 minutes of playtime with just 10 minutes of charging. Enjoy hands-free voice calls with a smooth voice assistant with one click. Not to miss, the airdropes come with IPX4 water resistance technology to save them from any accidental incidence.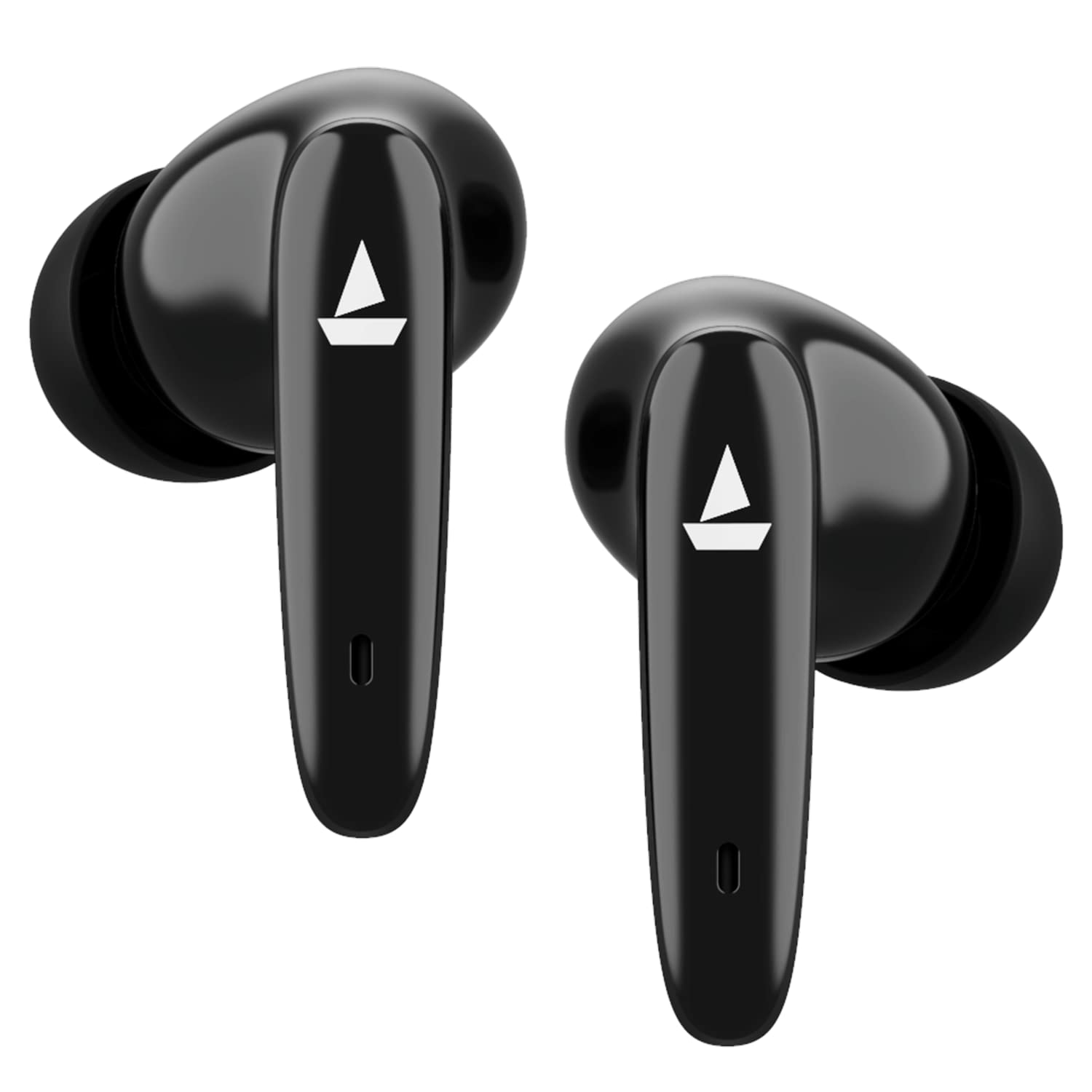 (as of 17-01-2023 12:00 IST)
9. boAt Rockerz 255 Pro+ in-Ear Bluetooth Neckband
Welcome the new generation of music experience with this boAT rockerz neckband that is IPX7 rated and perfect for your outdoor activities. The neckband comes with multifunctional integrated controls that let you enjoy an intuitive listening experience with volume increase and decrease buttons. The massive battery backup the product offers needs special mention! With 40 hours of playtime at 50% volume, the magnetic earbuds let you enjoy a seamless music experience for a long time. Get this at a massive discount from Amazon's Great Republic Day sale.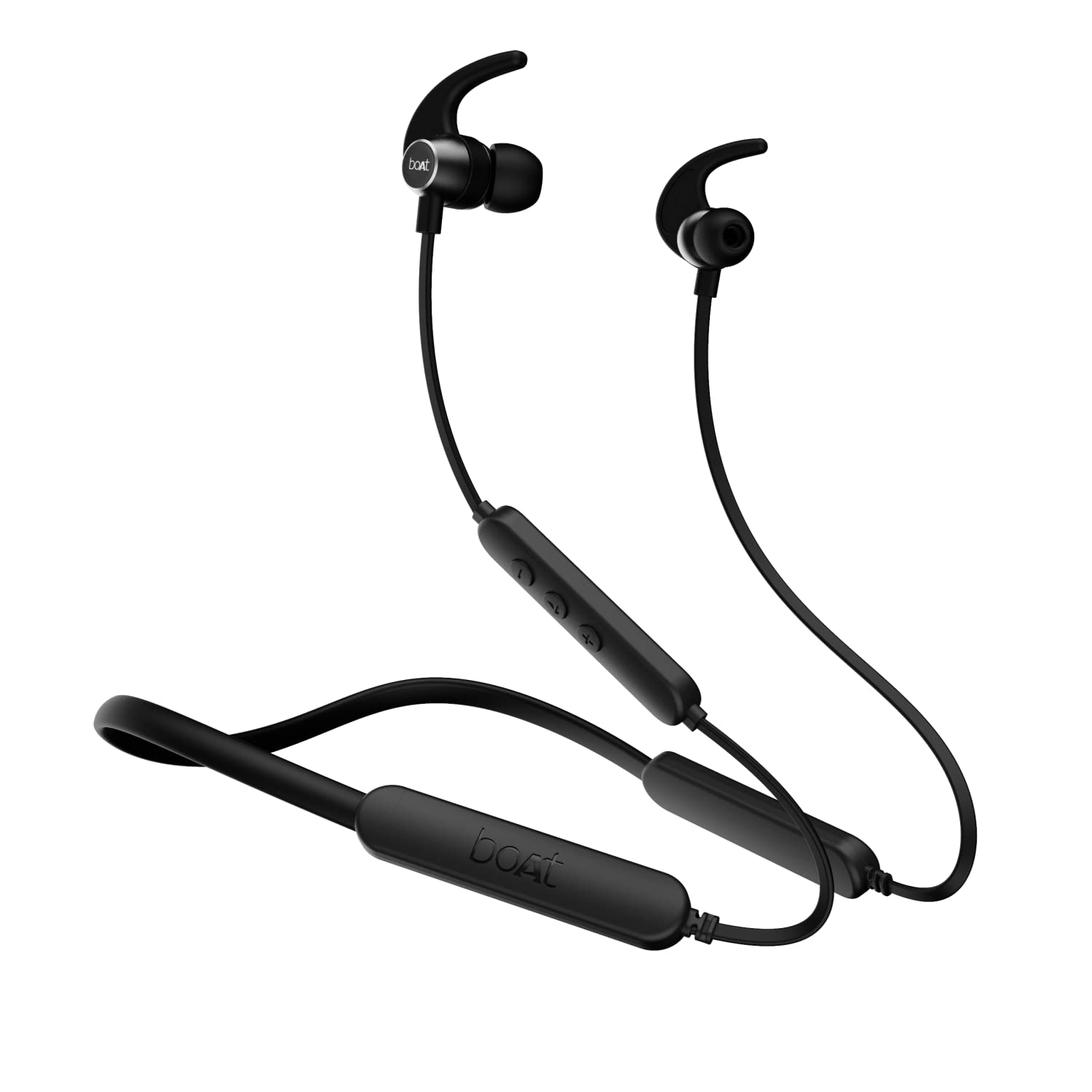 (as of 17-01-2023 12:00 IST)
10. boAt Airdopes 190 True Wireless Earbuds
The boAT airdopes come with quad mics with ENx tech to make your music and calls experience smoother by canceling out background noises. The low latency technology provides a lag-less gaming experience with its inbuilt beast mode. With 40 hours of playtime, the earbuds have ASAP charging technology that gives you 180 minutes of playtime in just 10 minutes of charging. Furthermore, the IWP tech ensures instant connectivity as soon as the lid is open. Don't wait, and just add it to your cart!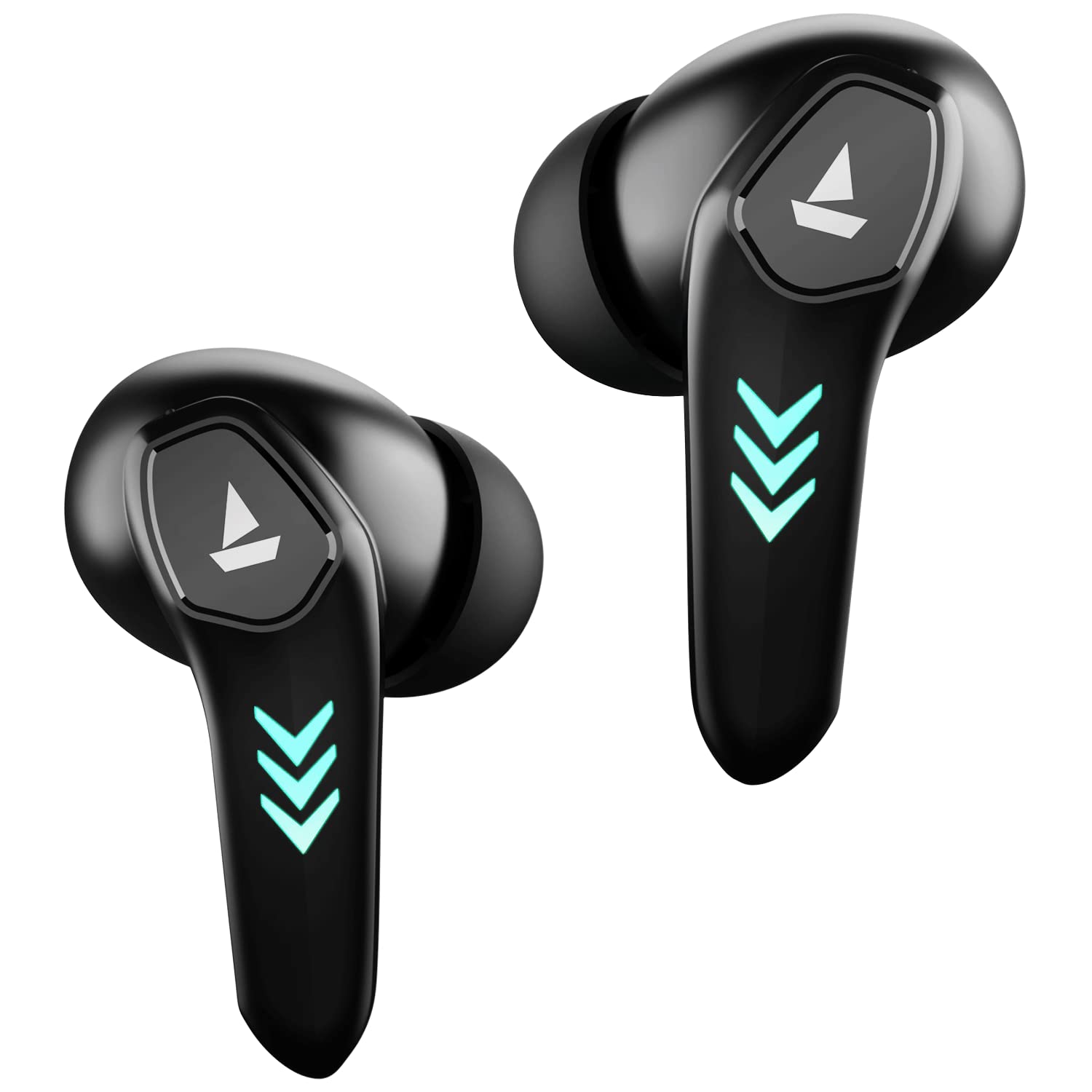 (as of 17-01-2023 12:00 IST)
These boAT earphones and headphones come in handy if you are fascinated with quality sound. They give you high-class experience as you delve into the latest technology. Enjoy seamless calling, gaming, and music experience by grabbing these from Amazon's Great Republic Day sale.
About The Author
Sayantani is a certified hair and makeup professional turned writer with 2+ years of experience in the same genre. Ap...art from being passionate about imparting knowledge on the things she is enthusiastic about, Sayantani also has a knack for all things creative and aesthetic. When not working, she relies on binge-watching beauty videos and social media surfing for her daily dose of entertainment.
Read more
Top Comments
There are no comments in this article yet. Be first to post one!