11 Best Smartwatches to Stay in the Game
Discover the best smartwatches on the market from the Amazon sale. Choose from a range of features, designs, and best prices to suit your individual needs.
Updated on Feb 01, 2023 | 04:47 PM IST | 106.5K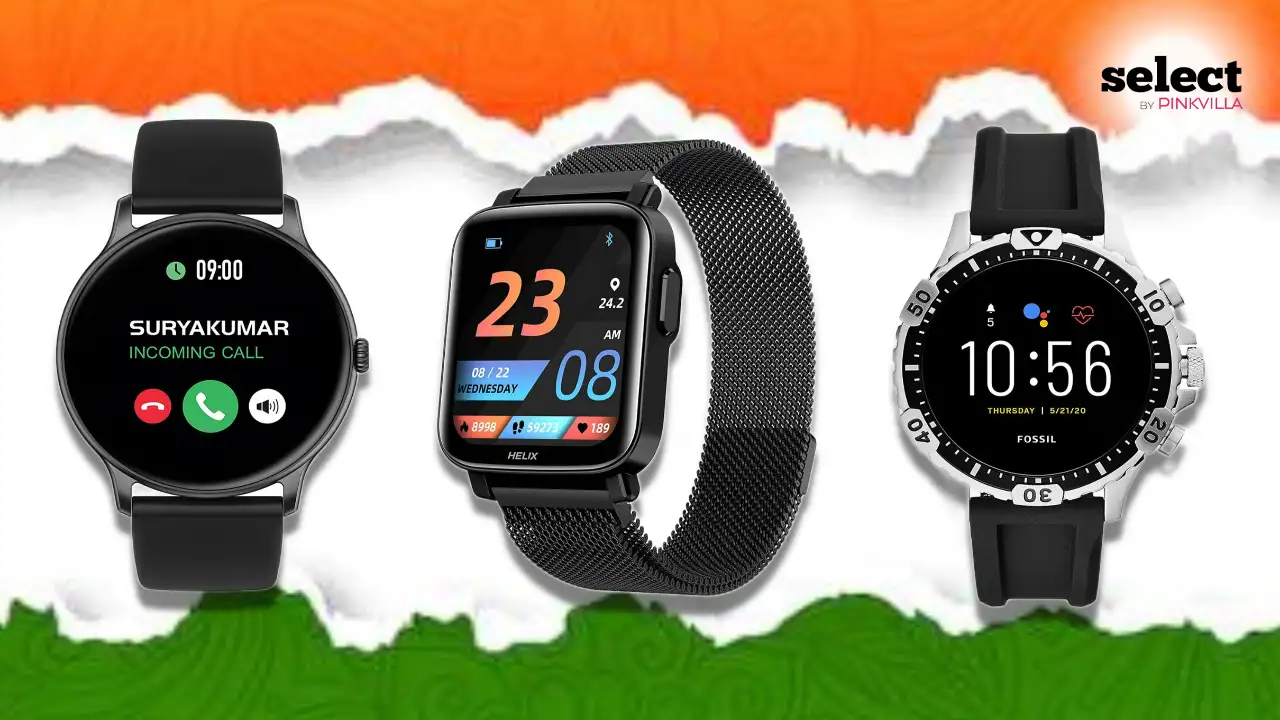 The products curated for this article are independently chosen by the editorial team. If you make a purchase through the
links
mentioned below, we may receive a commission. Check out our
product research & curation process
Smartwatches have become the must-have accessory for everyone, and it's hard to beat the top brands in the industry. Not only do they offer a range of features, from tracking fitness goals to streaming music, but they also provide a variety of styles that can fit any look or lifestyle. Be it something sleek and modern or something more classic and timeless, the top brands have something to suit your needs and style.To get the ultimate in smartwatches, let's take a look at the 11 best smartwatches from the most popular brands that you can shop at a low price due to the unimaginable sale deals on Amazon.
11 Best Smartwatches to Shop Now
1. Fossil Gen 5 Garrett Silicone Men's Smartwatch
The Fossil Gen 5  Men's Smartwatch is the perfect combination of the latest technology and classic design. This stunning timepiece features a black silicone wristband and a 46mm black case that lets you make a bold statement. The touchscreen display allows you to quickly access your favorite apps, such as music streaming, heart rate monitoring, and GPS tracking. Plus, it has an in-built speaker, so you can carry your favorite music with you anywhere you go. With the Fossil Gen 5, you can stay connected to your phone with notifications, and even store up to 300 of your favorite songs. It's the perfect blend of form and function.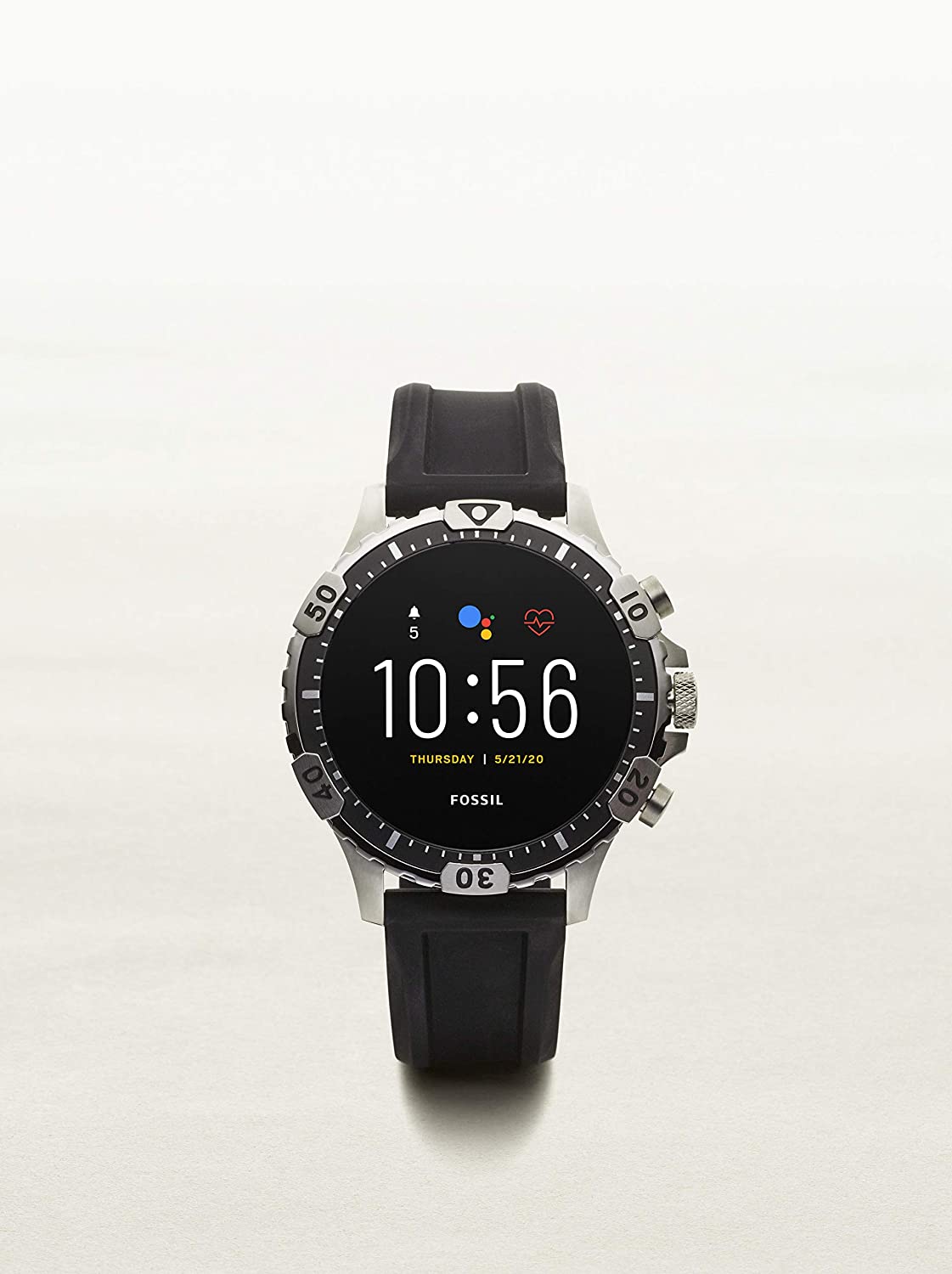 (as of 16/1/2023 13:00 IST)
The Fossil Gen 5E Smartwatch is the ultimate companion for your modern lifestyle. With it, you'll be able to stay connected to your world like never before. The intuitive "Wear OS by Google" and its accompanying app give you access to all the notifications and data you need at a glance. The built-in speaker allows you to make and take calls without taking your phone out of your pocket. With its medical-grade SpO2 sensors, you can get accurate heart rate and oxygen saturation data to help you stay healthy. You can also keep an eye on your location with the integrated GPS, and make payments quickly and securely with the "NFC" feature. And lastly, its wellness features let you monitor your overall health and fitness goals.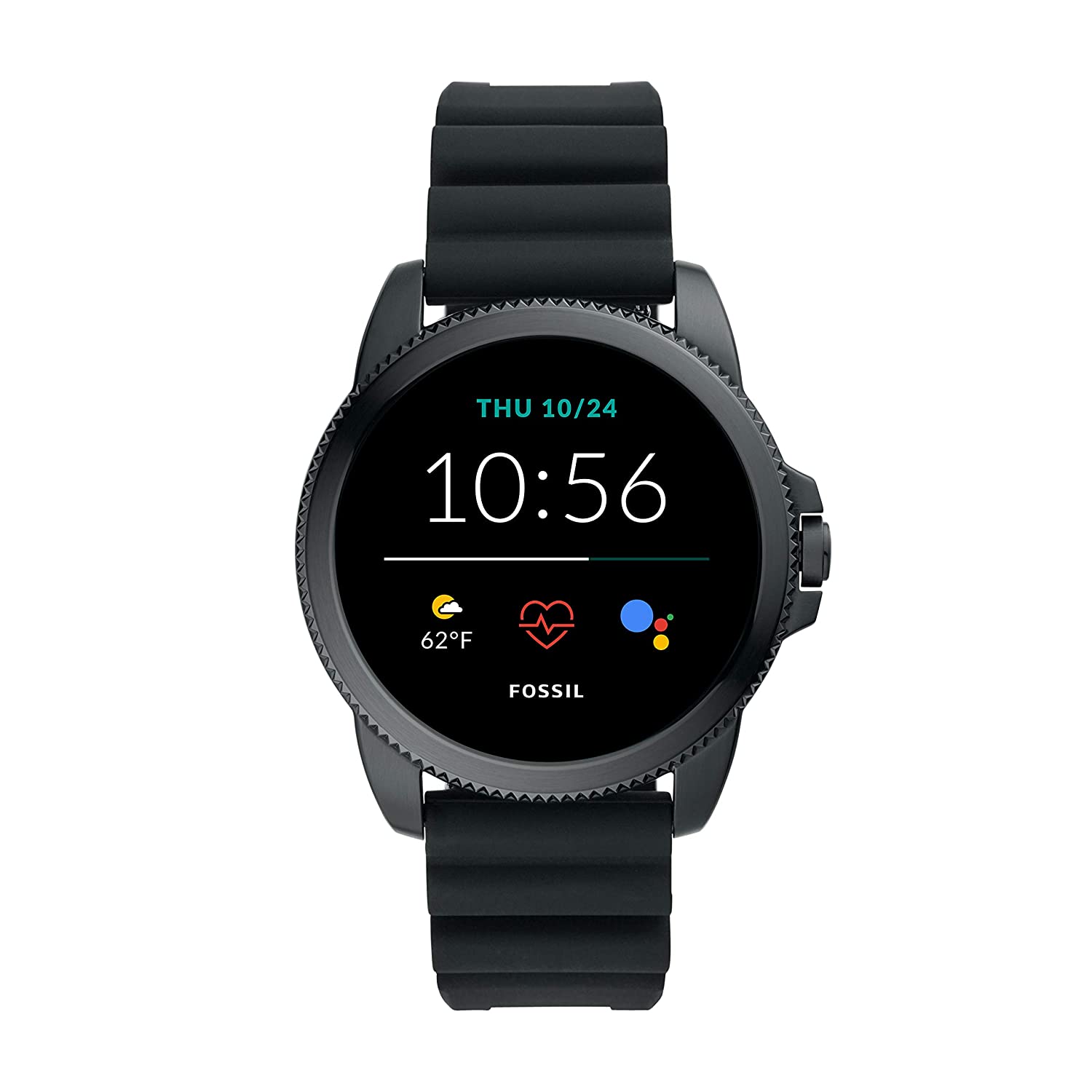 (as of 16/1/2023 13:00 IST)
The Titan Smart 2 Smartwatch features a stunning Amoled display of 1.78" with a high quality metal body and is designed to make a statement. Its various sports modes, over 100 watch faces, proper health suite and stress monitor make it the perfect companion for your active lifestyle. With a remarkable 7 days of battery life and 3 ATM water resistance, you can rely on this smartwatch to keep up with your daily routine. Whether you're looking for a stylish accessory or a powerful fitness tool, it is one of the best choices. Add it to your watch collection by buying it at an amazing deal from the ongoing sale.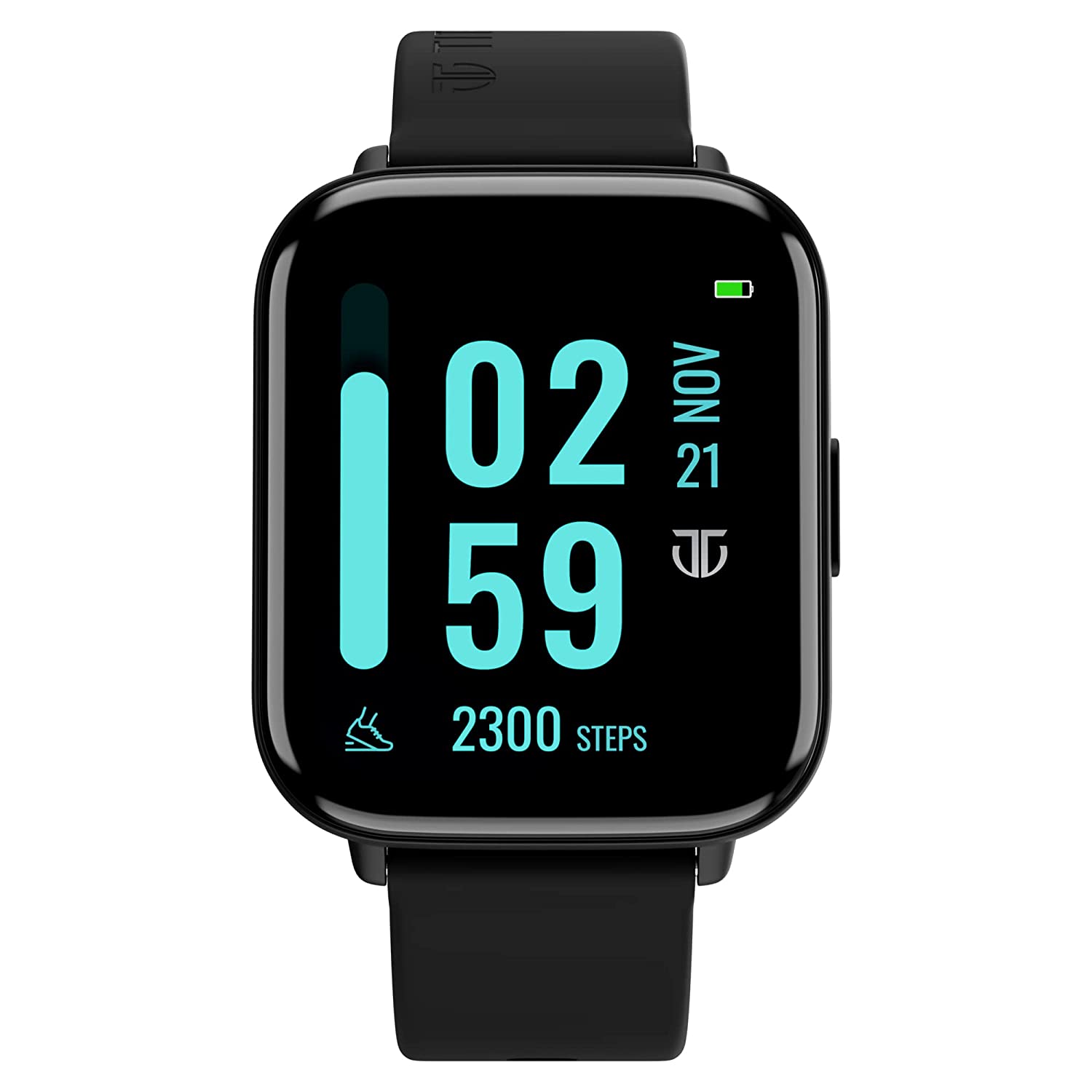 (as of 16/1/2023 13:00 IST)
4. Maxima Max Pro Turbo Smartwatch
The Maxima Max Pro Turbo Smartwatch is the ideal addition to any active lifestyle. Featuring a 1.69" top quality touch display, this stylish smartwatch offers a vivid display and easy navigation. With Bluetooth calling, you can make and receive calls on the go. The built-in heart rate, SpO2 monitor and AI sleep monitoring allow you to better track your health and wellness. With the voice AI (Google/Siri) assistant, you can easily access information and ask questions. Get the Maxima Max Pro Turbo Smartwatch and stay connected without sacrificing style.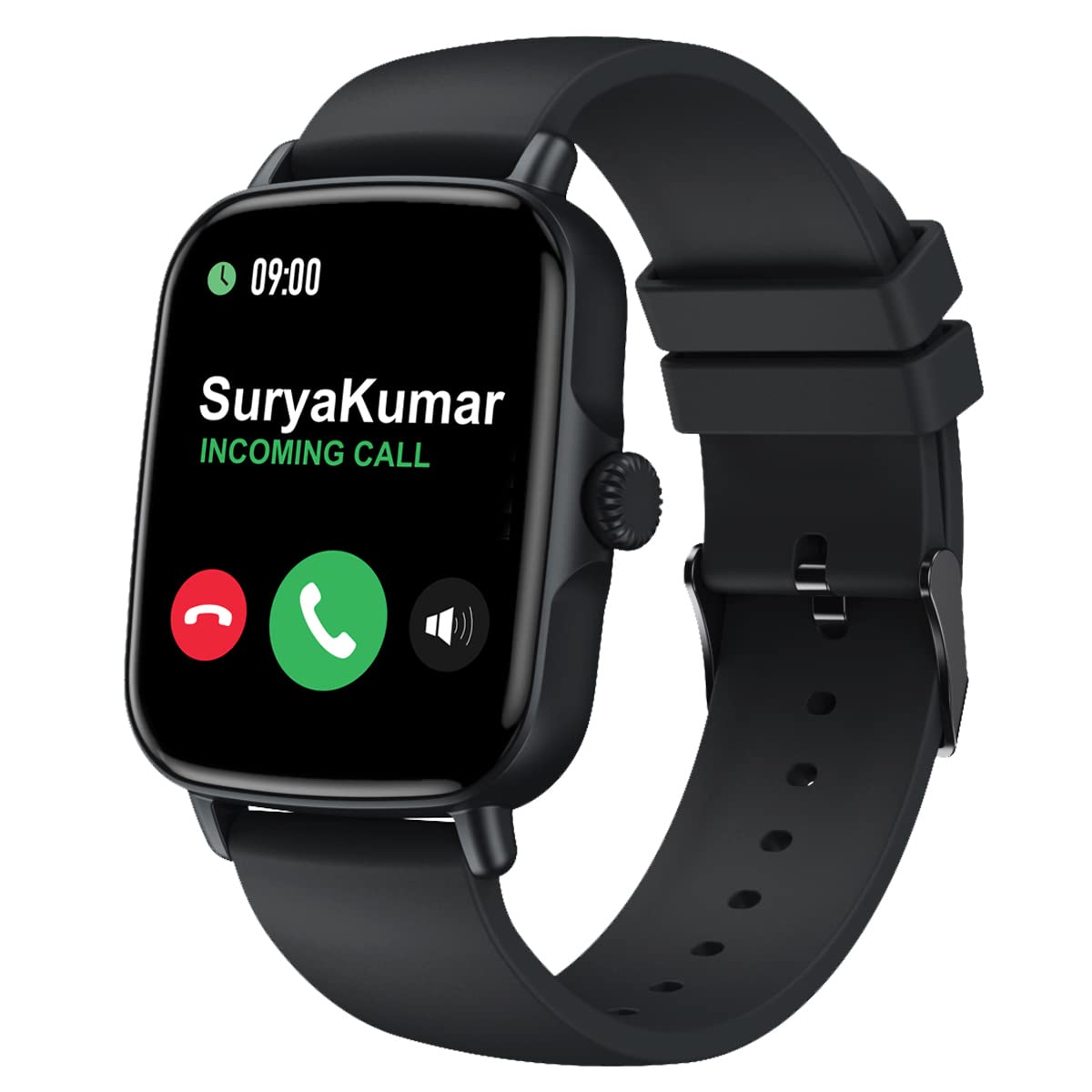 (as of 16/1/2023 13:00 IST)
5. Vibez by Lifelong Urbane Smartwatch
Vibez by Lifelong Urbane Smartwatch is a stylish smartwatch that is great for everyday wear, with a sleek and modern design. With 24x7 heart rate and blood oxygen tracking, you can monitor your health in real-time. An 8-sport mode allows you to customize your workouts and track your progress. The sleep monitor helps you get a better night's sleep and the IP67 waterproof rating ensures the watch can withstand splashes and immersion in water. The 7 days battery backup ensures that you are never left without power. And with a 1-year manufacturer's warranty, you can rest assured that your watch is always in perfect condition.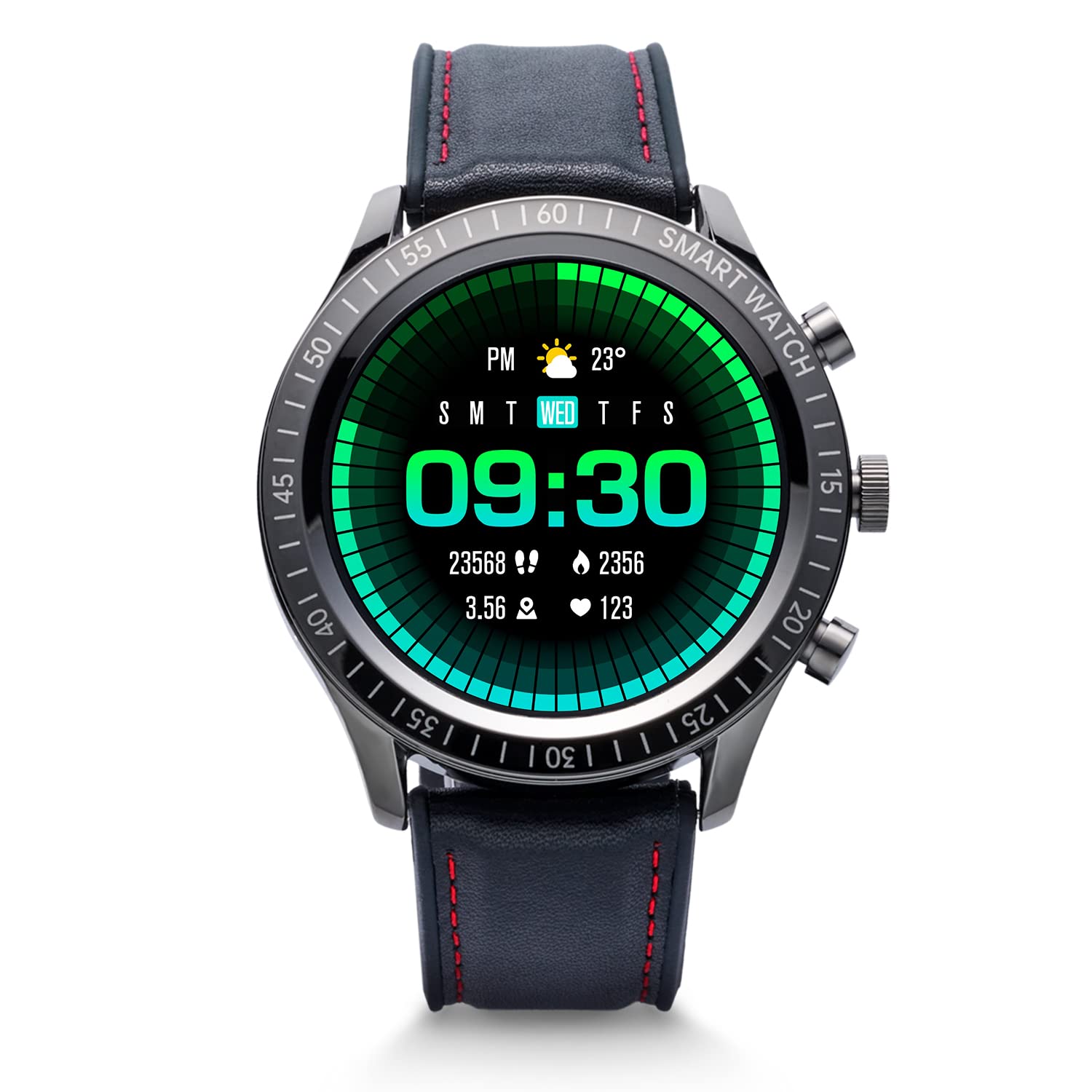 (as of 16/1/2023 13:00 IST)
6. Maxima Max Pro Knight Smartwatch
Maxima Max Pro Knight Smartwatch is a feature-rich smartwatch that is designed to meet your daily needs and provide you with an incredible user experience. With its 550 Nits brightness, crystal clear sound, and voice assistant, you can stay connected and never miss a beat. It also features a heart rate monitor and SpO2 monitor to keep track of your health and fitness levels. Additionally, you can enjoy up to 30 different exercise modes and inbuilt games to keep you entertained and engaged. Stay connected, monitor your health, or just have some fun, this smartwatch is sure to exceed your expectations.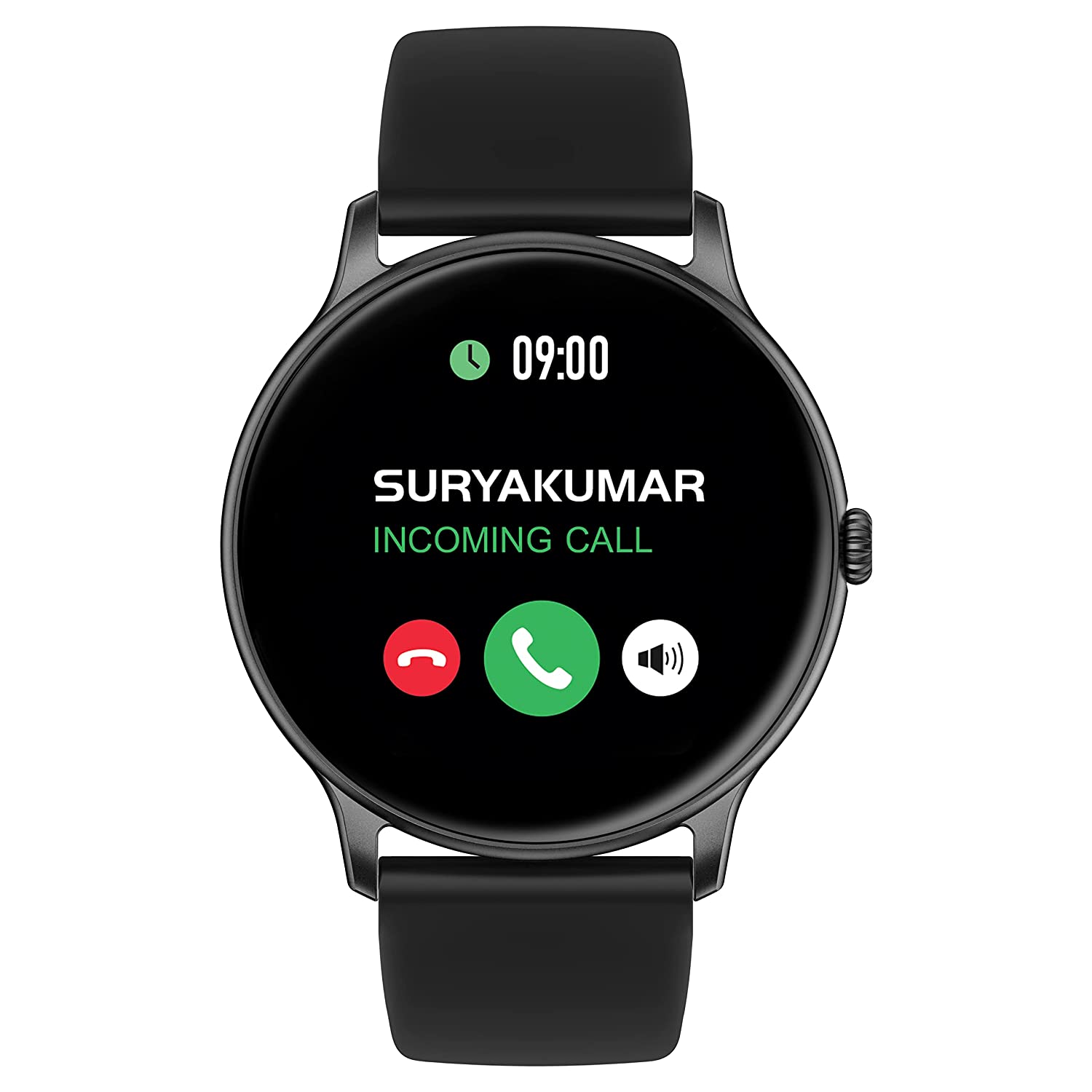 (as of 16/1/2023 13:00 IST)
7. Maxima Max Pro Hero Smartwatch
The Maxima Max Pro Hero Smartwatch is the perfect choice for those looking for an advanced and versatile smartwatch. With its advanced dual-chip Bluetooth calling, the largest display at 1.83", and 600 nits of brightness, this watch is designed to provide you with an unparalleled experience. The 100+ sports modes ensure that you stay active and in shape, while the premium metal design gives it a stylish and sophisticated look. But that is not all, it also offers 24X7HR, SpO2, and sleep monitoring, as well as in-built games, so you'll never be bored. With this smartwatch, you can stay connected and stay active no matter where you are.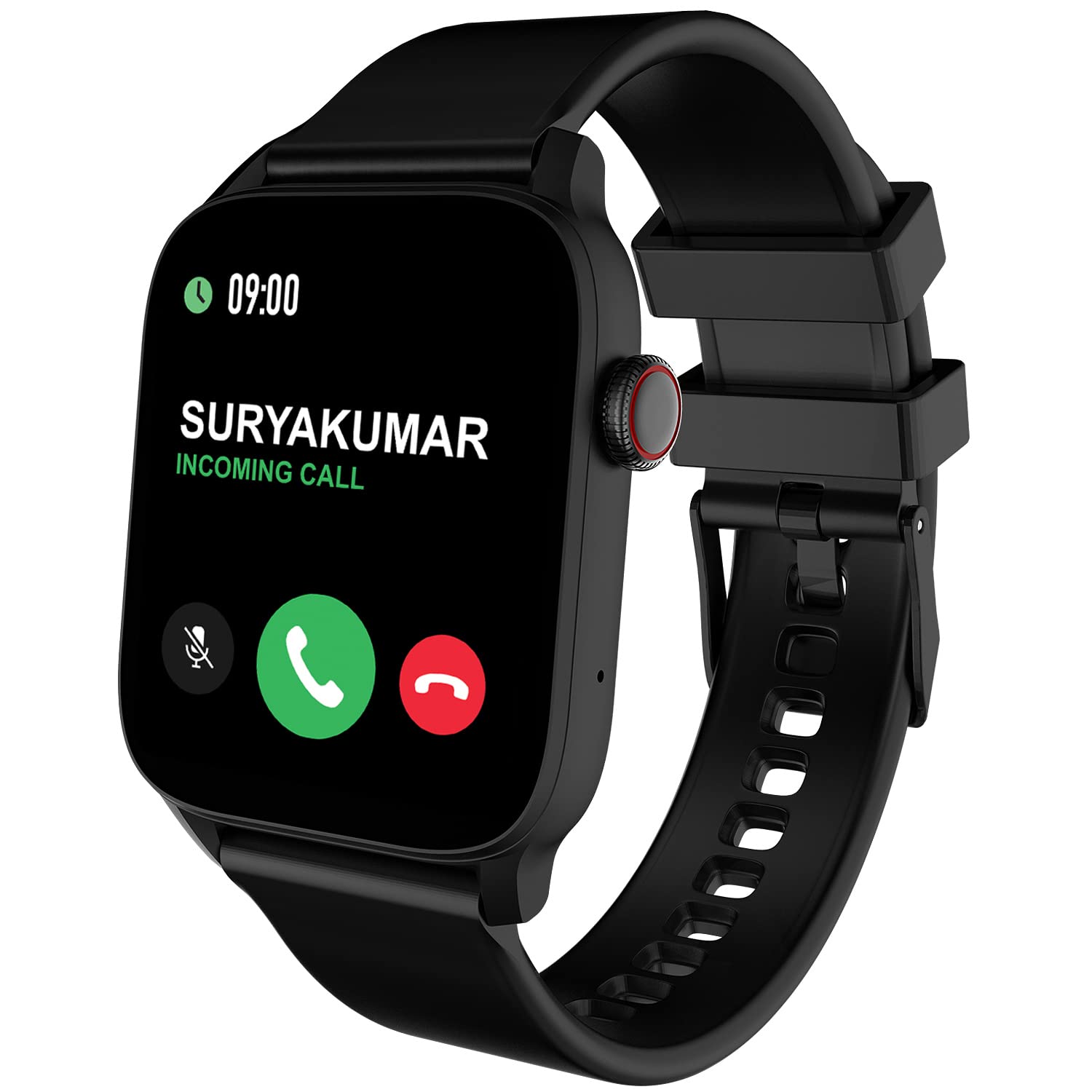 (as of 16/1/2023 13:00 IST)
8. Fire-Boltt Phoenix Smart Watch
Get ready to go the distance and push your limits with this amazing smartwatch from Fire-Boltt. This sleek and stylish watch is perfect for tracking your fitness, health, and wellness goals. It features a 1.3" display with a 240*240 PX resolution for crystal clear visuals, as well as Bluetooth calling capabilities. With over 120 sports modes, you can measure a variety of activities from running and cycling to swimming and even yoga. The watch also includes SpO2, heart rate monitoring, and IP67 rating, so you can stay informed on your health and fitness levels. The durable and water-resistant design ensures your watch will last for years to come.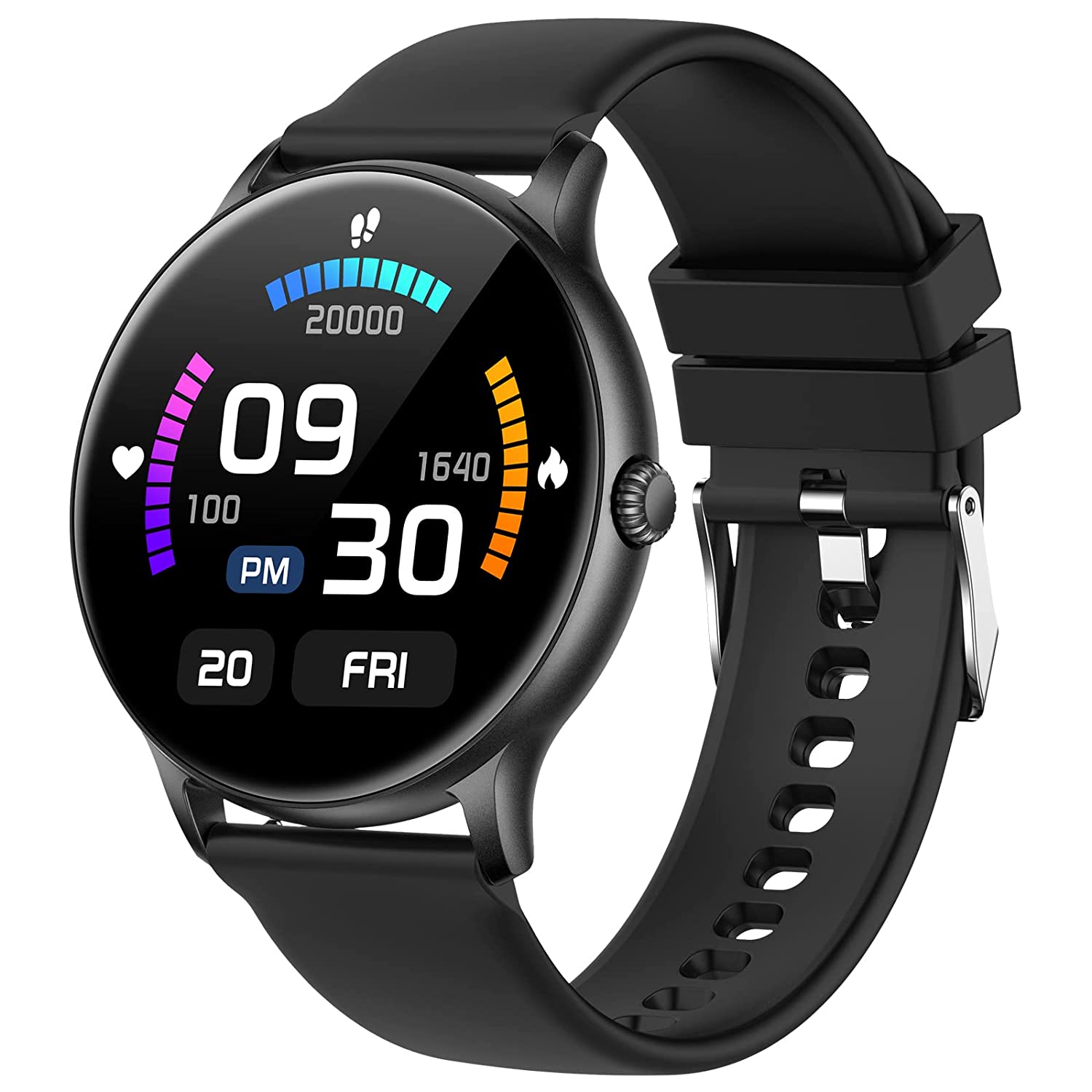 (as of 16/1/2023 13:00 IST)
The Amazfit Bip 3 smartwatch is the absolute choice for health-conscious individuals looking for a stylish and reliable timepiece. With its 1.69" large color display, you can easily monitor your health, fitness, and sports data. The watch offers 2 weeks of battery life and is water-resistant to up to 5 ATMs, making it a great choice for swimming and other water-related activities. It also has a cricket sports data monitoring feature and 60 sports modes to choose from. Additionally, this watch is capable of measuring blood-oxygen saturation levels.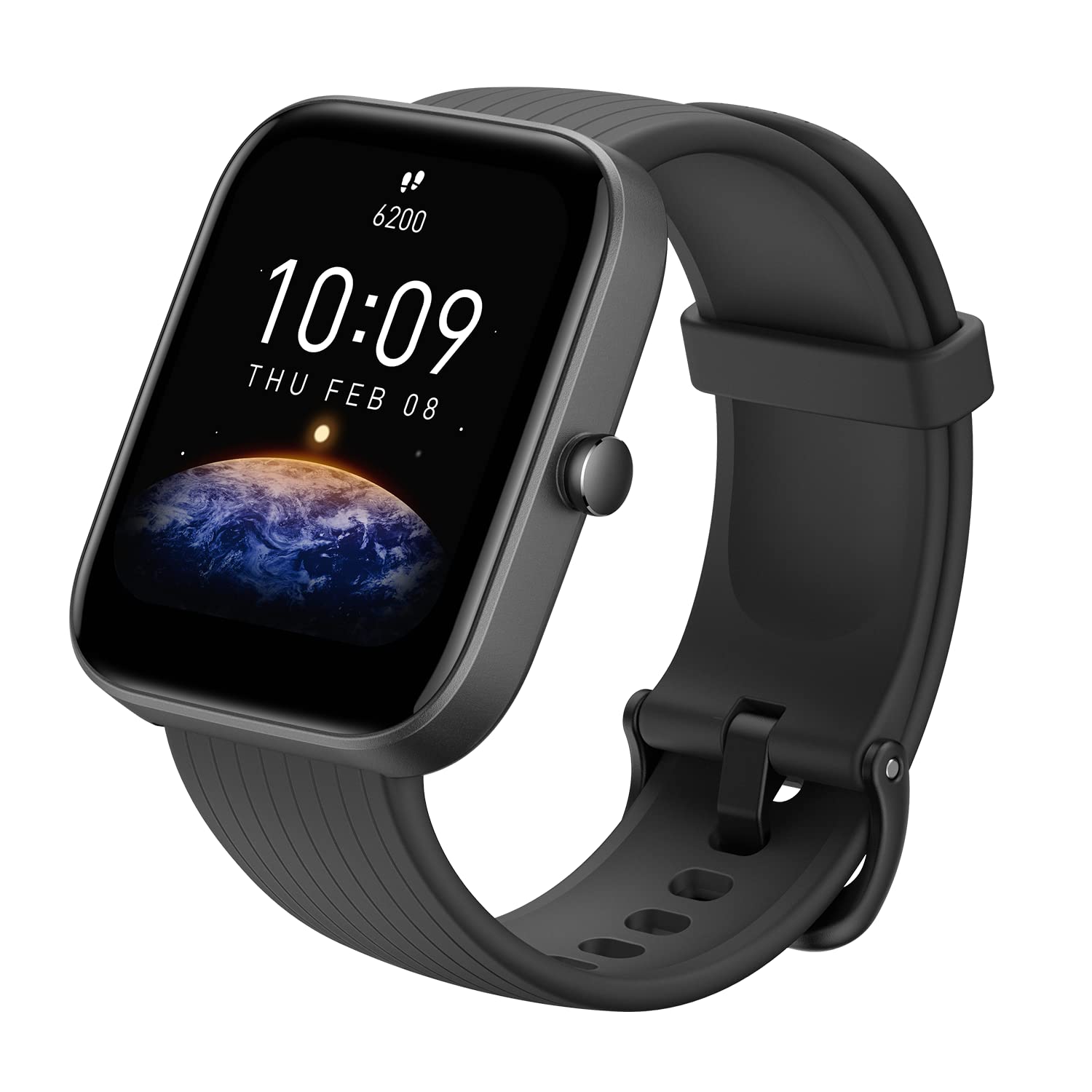 (as of 16/1/2023 13:00 IST)
10. Vibez by Lifelong Cacia Women Smartwatch
Vibez by Lifelong Cacia Women Smartwatch is a superb blend of fashion and technology for the active woman. Featuring a 1.09" HD display for crystal clear visuals, it ensures you can stay connected with your loved ones and stay informed of the latest happenings. With 24x7 heart rate and SpO2 tracking, this watch provides you with reliable and accurate data to monitor your health. Moreover, it also has 8+ sports modes and a sleep monitor to help you track your activity and rest. The IP67 rating makes it waterproof and dustproof, while the 3-day battery backup ensures you stay powered all day long. Finally, this smartwatch comes with a 1-year manufacturer warranty for added peace of mind.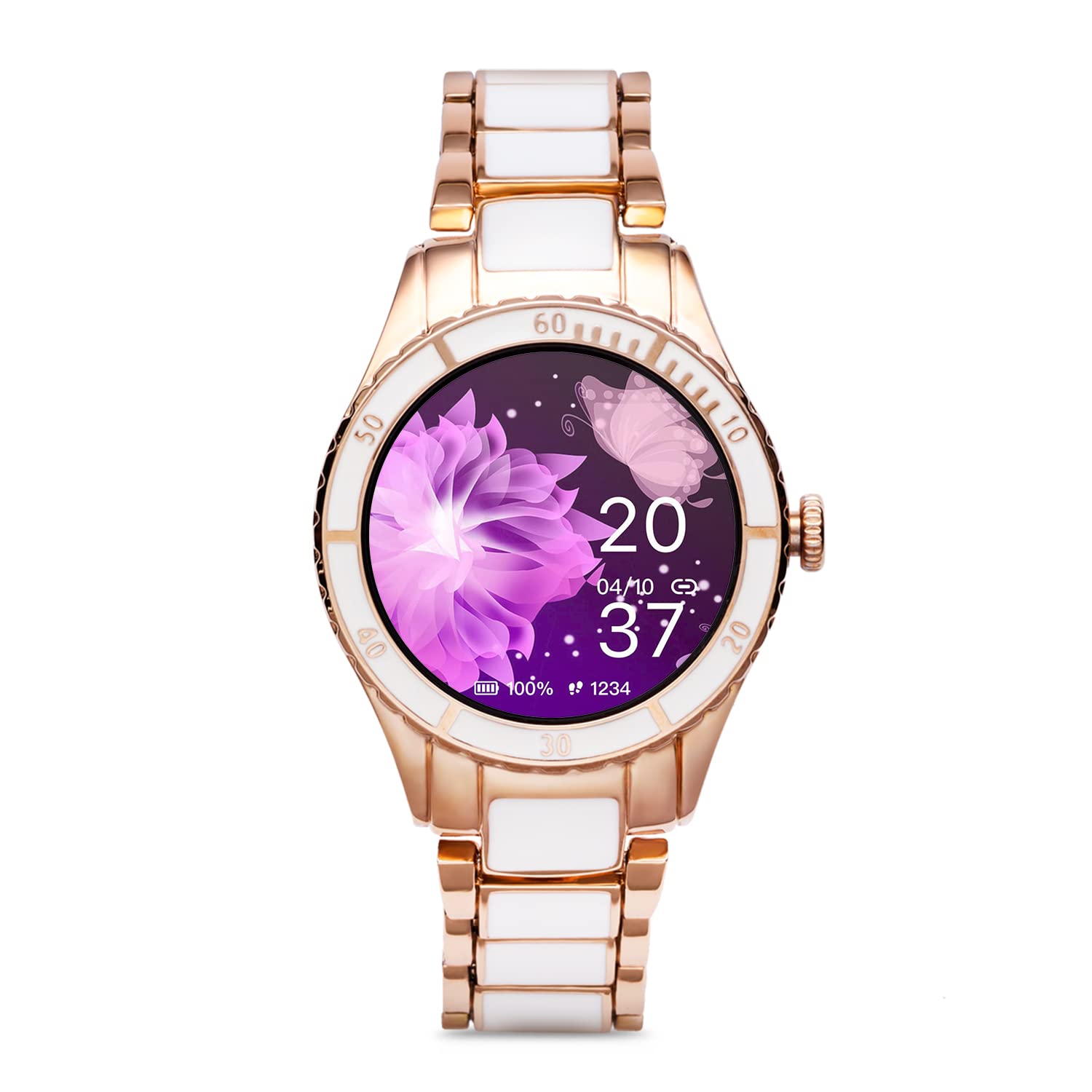 (as of 16/1/2023 13:00 IST)
11. Helix Timex Metalfit Smartwatch
The Helix Timex Metalfit Smartwatch is an advanced timepiece designed to help you stay active, healthy, and connected - all while looking stylish. It features a complete metal body and a feature of "touch-to-wake", allowing you to access your data quickly and easily. You can also track your heart rate monitor, activity and sleep with the included step counter and sleep monitor. Plus, with its waterproof design, you can take it with you everywhere you go. With an incredible discount on it, you will be happy to buy it from this sale.
(as of 16/1/2023 13:00 IST)
New technology is changing the way we interact with our devices, and thus the choices for smartwatches from different brands are growing. Be it a device to track your fitness goals, stay connected while traveling, or just want to stay in style, it's worth exploring the above-mentioned options. With the ongoing Amazon sale, it is your chance to grab your favorite smartwatch at the best price. So, what are you waiting for? Head to the sale as with discounts, offers, deals, and payment options, it's the perfect time to shop and get the most out of your money. Get ready to shop and save on your favorite smartwatch and enjoy the best of the best this Republic Day. Happy shopping!
About The Author
Shebna is a content creator with an experience of over 6 years and likes to delve into all things health and fit...ness. She is passionate about the ever-expanding digital world and is always on alert for trends & innovations in the health & fitness world! She enjoys story writing, especially about modern lifestyle, holistic wellness, fashion & more! She spends most of her time on the internet and social media trying to gather useful information regarding the same. She's a dog mom & a true lover of animals. She volunteers for their well-being in her spare time.
Read more
Top Comments
There are no comments in this article yet. Be first to post one!