10 Best Cameras to Capture Memories With on Amazon Great Republic Day Sale
Capture the sweetest moments in life with no trepidations with our best selection of 10 cameras you need for photography from Amazon's Great Republic Day Sale.
Published on Jan 19, 2023 | 06:05 PM IST | 111K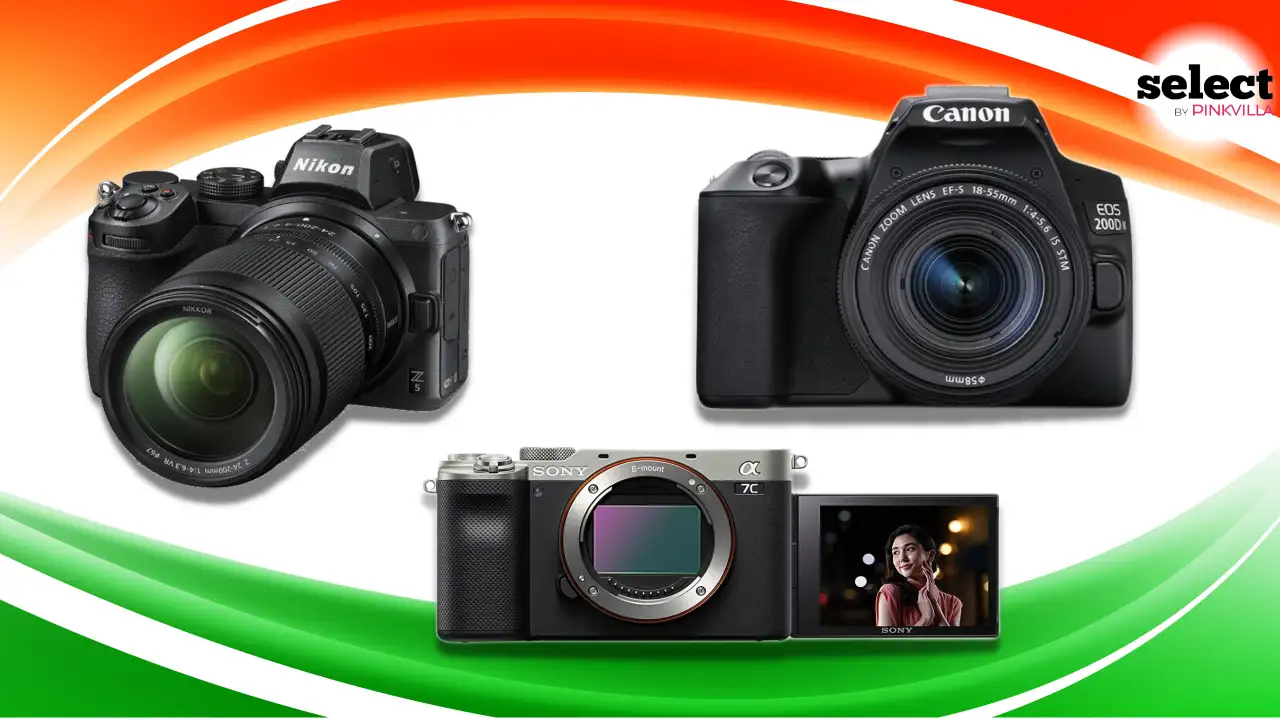 The products curated for this article are independently chosen by the editorial team. If you make a purchase through the
links
mentioned below, we may receive a commission. Check out our
product research & curation process
There's no shortage of cameras out there, including many that are well-rounded enough to fit all methods and genres of photography. Whether you're looking for the ideal camera to document your favorite vacation trips or capture beautiful landscapes in your hometown, it all depends on your purpose.  It's worth mentioning that the overall performance of a camera might vary greatly depending on the lens used. In short, it is preferable to purchase a less costly camera body with higher-quality lenses rather than an expensive camera body and low-quality lenses. Here, we have selected the top 10 best cameras that are ideal for photography, with a range from beginners to professionals!
Top 10 Cameras to Snap the Best Pictures On!
1. Nikon Digital Camera Z 5 Kit with NIKKOR Z 24-200mm f/4-6.3
The Z 5 is designed to develop with you. It is simple yet complex, small yet powerful. This digital camera supports interchangeable lenses and provides high detail and panoramic perspectives thanks to the large frame. Furthermore, with features such as superb low-light capability and 4K UHD video, among others, this camera is an excellent choice for intermediate to expert photographers. Get this amazing camera at the best price available now!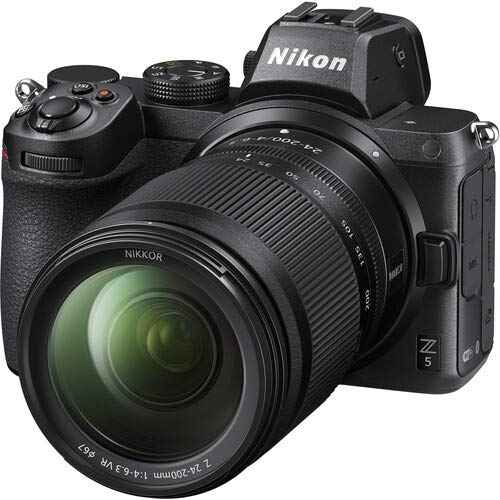 (as of 19/01/2023 12:00 IST)
2. Fujifilm Instax Mini 11 Gift Box
The Fujifilm Instax Mini 11 is a selfie camera that is both fun and affordable. It's the one to acquire if you're searching for an immediate camera but don't want to spend a lot of money. It has a mirror, tight focus, automatic exposure, and is powered by an AA battery. The camera is portable and easy to carry despite the fact that it cannot be supported by a tripod stand. You receive 10 shots bundled along with, and everything comes in a lovely gift box for you to gift your friends and family this shopping season.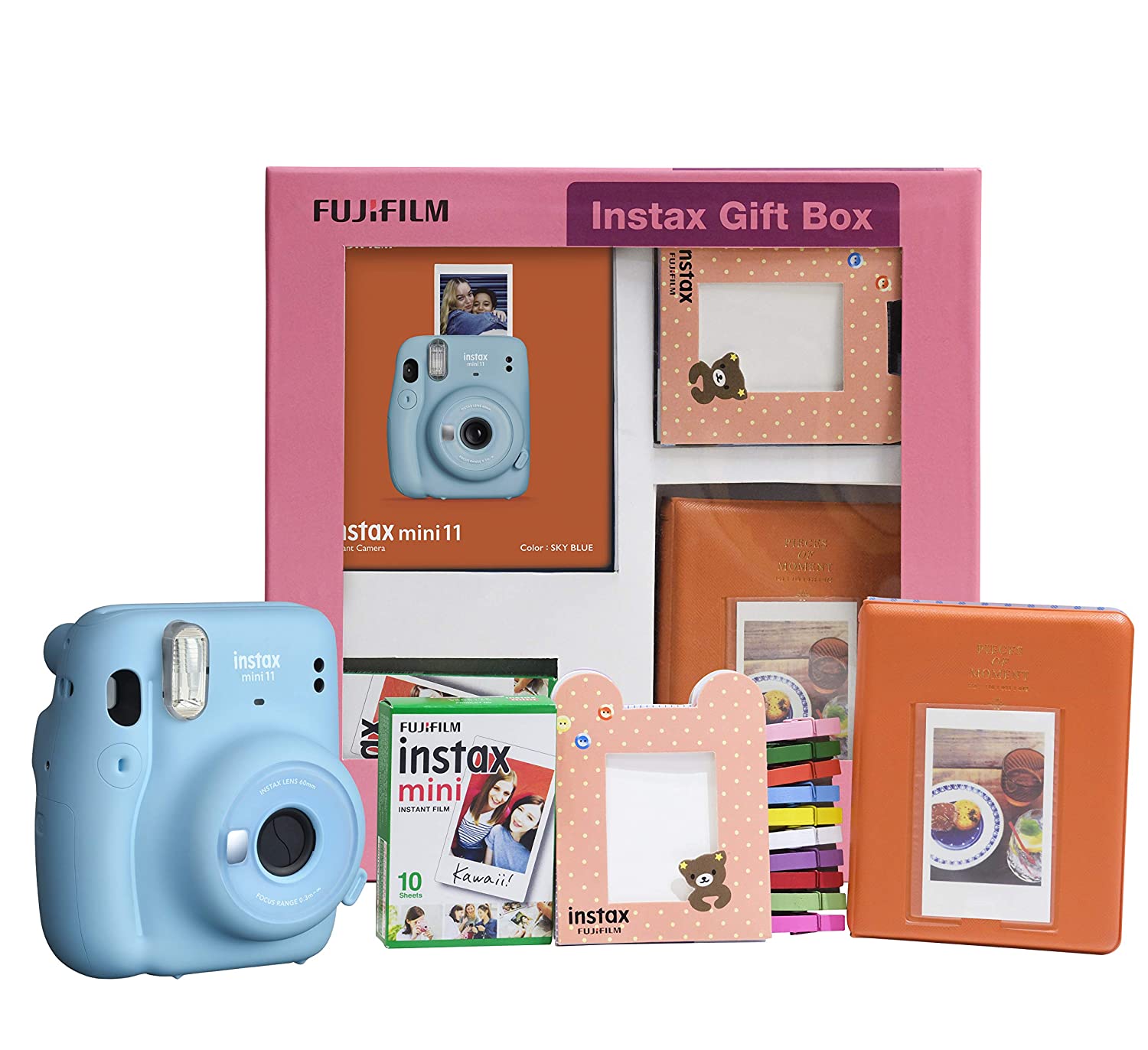 (as of 19/01/2023 12:00 IST)
3. Canon EOS 1500D 24.1 Digital SLR Camera with EF S18-55 is II Lens
One-handed shooting is simple, and the camera's extensive rubber coating on the right side provides a firm grip. The apparent plastic finish is recognizable, and the 3-inch TFT LCD with a 920K dot resolution doesn't seem particularly luxurious but works like a charm. A flap on the side conceals inputs for a corded remote, a mini-USB connector, and a mini-HDMI port. In the box, you'll receive a shoulder strap, a 16GB Class 10 SD card, a battery, and a charger.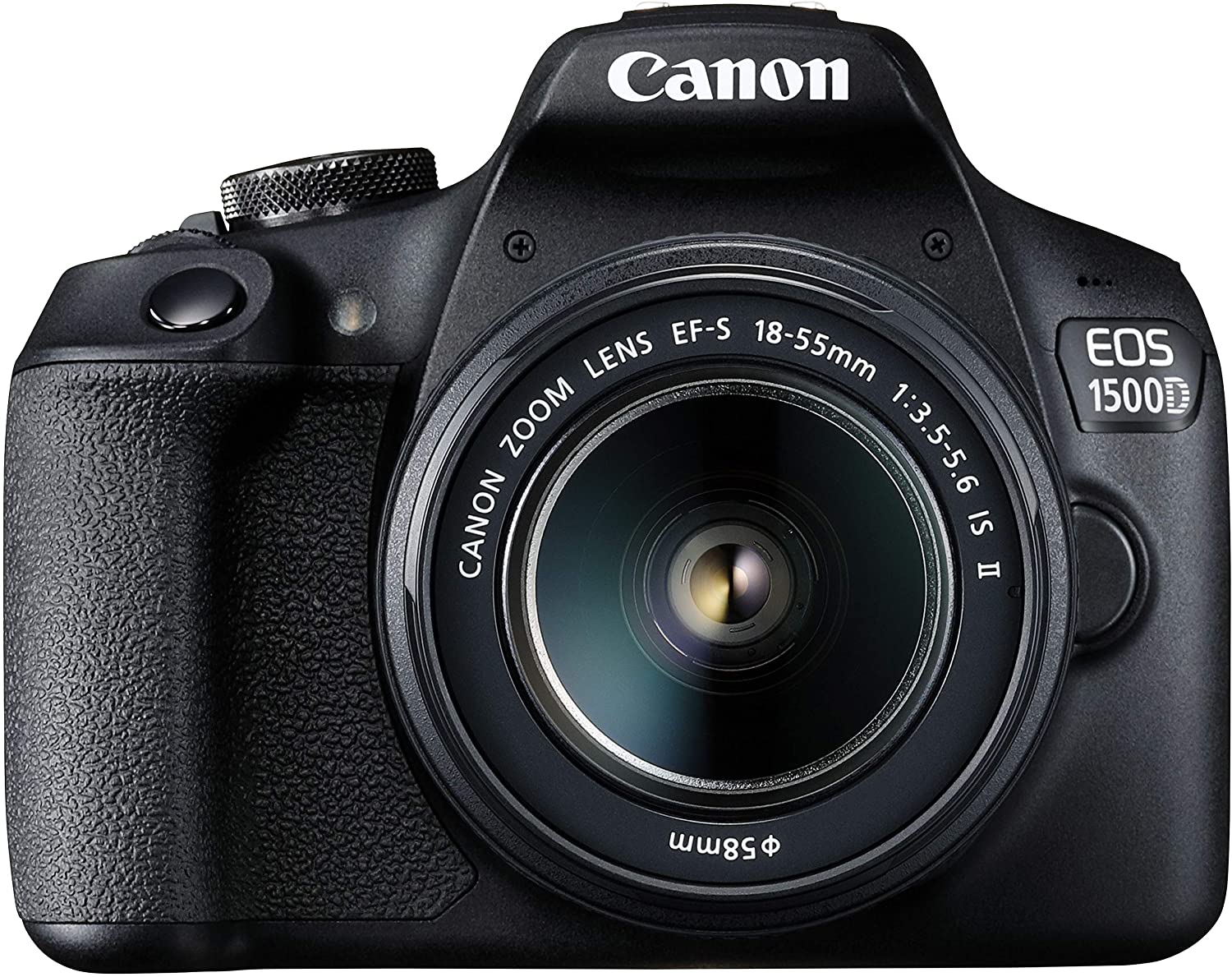 (as of 19/01/2023 12:00 IST)
4. Sony Alpha ILCE-7C Compact Full Frame Camera
The Sony a7C is the latest and smallest full-frame interchangeable lens camera from Sony. It incorporates a 24MP full-frame sensor and image stabilization into a body that is more akin to the APS-C sensor a6600. It has a fully articulating 921k-dot touchscreen, a 2.36M-dot EVF with 0.59x magnification, mic, and headphone connections, and a huge 'Z-type' battery rated at 740 photos per charge, as well as a 24MP BSI CMOS full-frame sensor. It also contains a real-time tracking AF system for recognizing human heads, faces, eyes, and animals. Perfect for professionals, it's now available at a great deal on Amazon!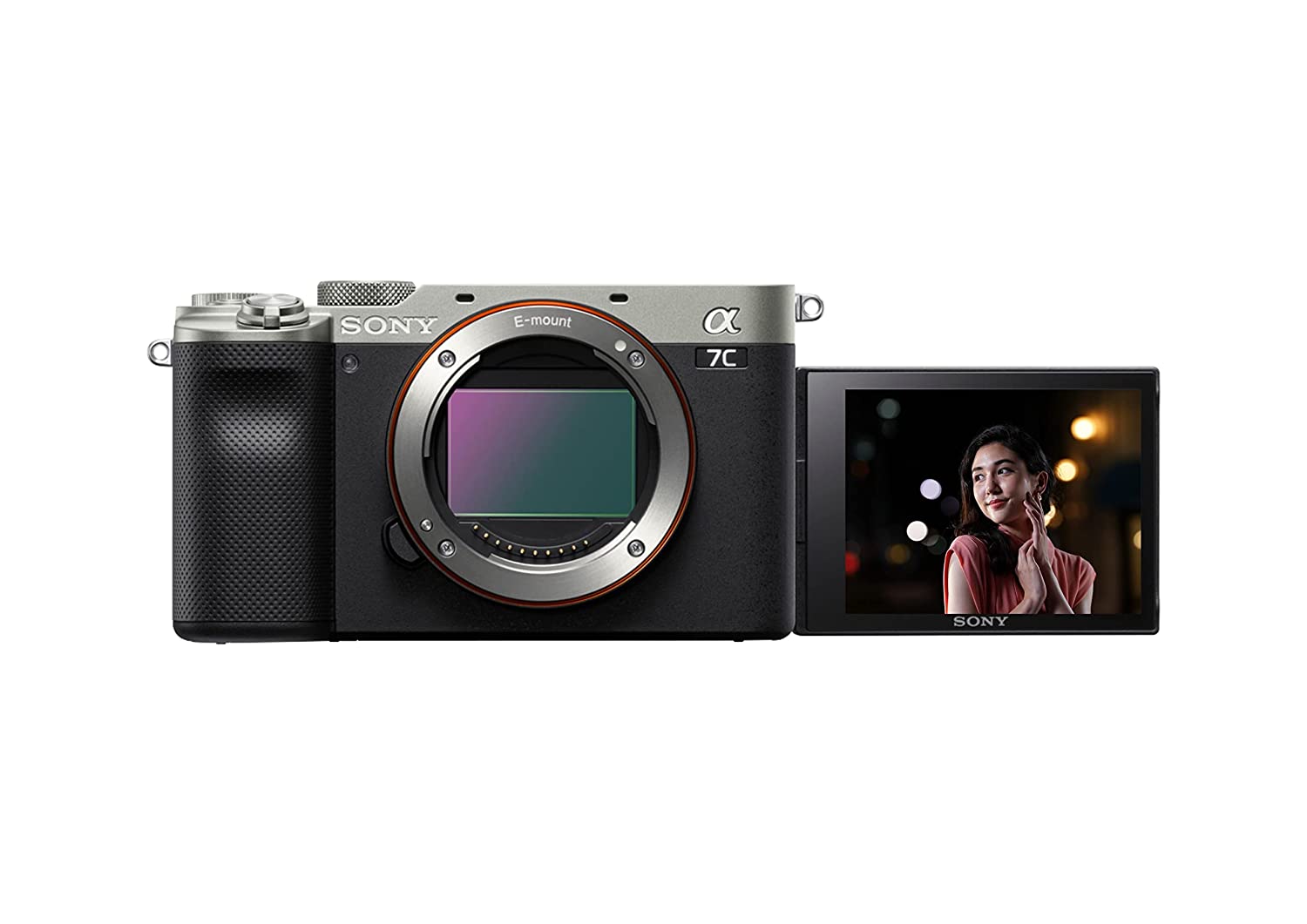 (as of 19/01/2023 12:00 IST)
5. Canon EOS 200D II 24.1MP Digital SLR Camera + EF-S 18-55mm f4
The smallest and lightest Canon DSLR to date, it is aimed at entry-level customers who desire a more powerful camera than their smartphone. Physically, the Mark II model is very identical to the original EOS 200D, with the same-sized body but a few grams lighter. Selfie mode, 3-inch guided UI display, eye recognition autofocus, Wi-Fi, and creative help capabilities are all suited for snapshooters. It is an ideal choice for a novice photographer.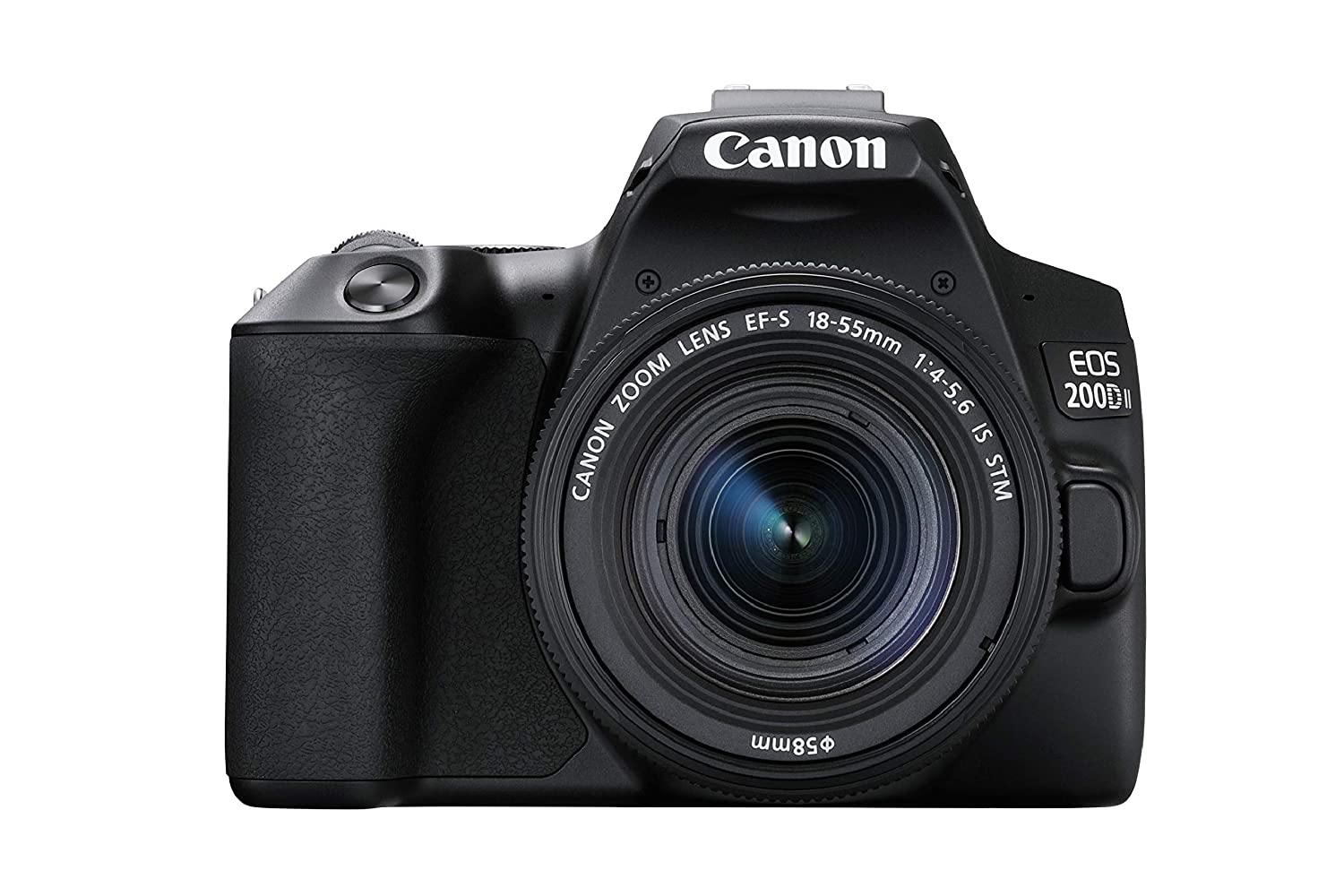 (as of 19/01/2023 12:00 IST)
6. KODAK Mini Shot 3 Retro 3x3" Portable Wireless Instant Camera & Photo Printer
Portable photo printers and instant cameras are fantastic for folks who wish to physically share photographs taken with their phones. This concept is combined in the Kodak Mini Shot. The rectangular Mini Shot includes a power button on top, a 1.7-inch LCD and a five-button pad on the back that allows you to pick images, print them, and the right side has a micro USB plug for charging the built-in battery. Grab this 60% deal before it ends!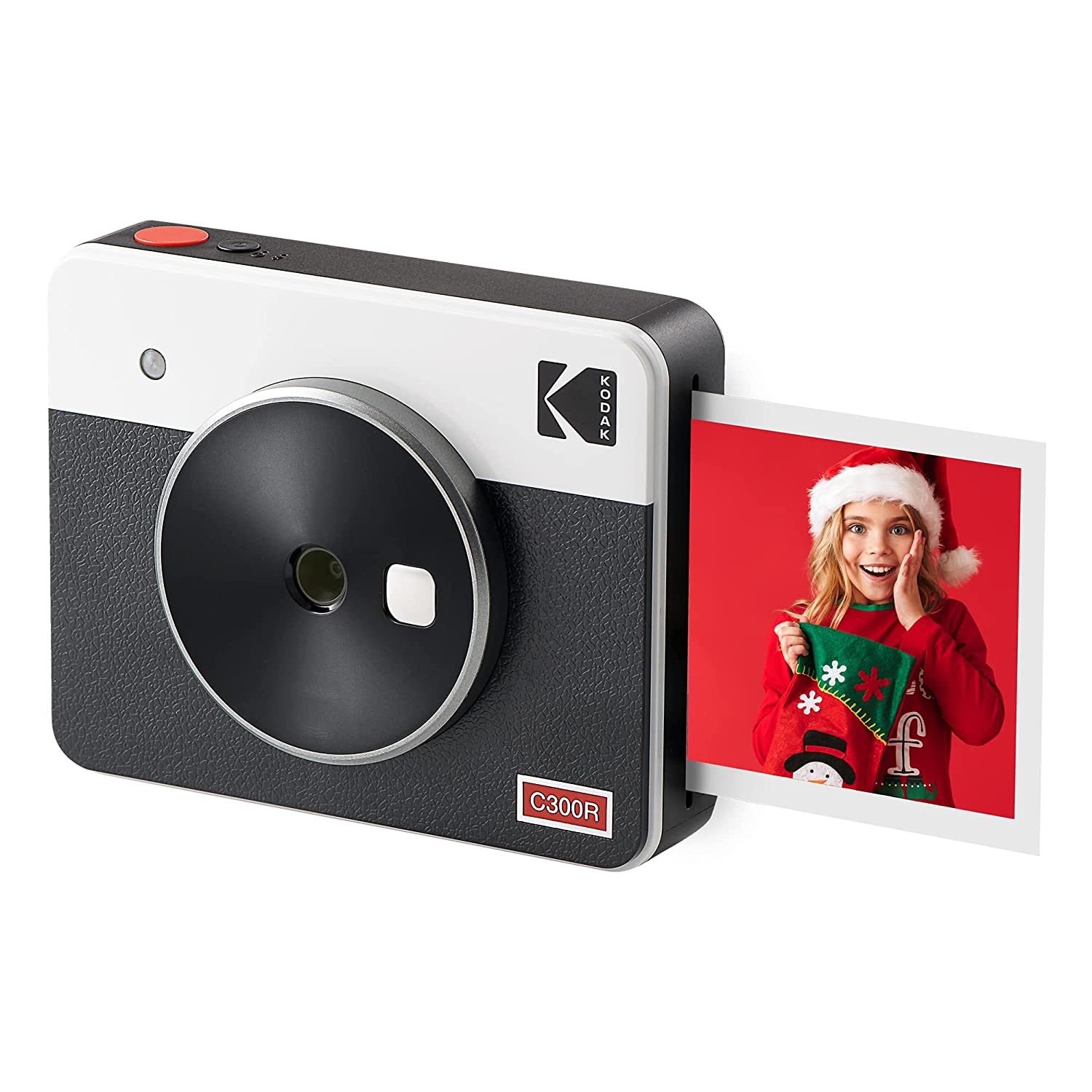 (as of 19/01/2023 12:00 IST)
7. Fujifilm Instax Mini 9 Instant Camera (Lime Green)
The Fujifilm Instax Mini 9 is completely made of plastic, yet the fit and quality are excellent, with no rough edges or uneven connections. Near the rear is a small box for the film cartridge, an optical viewfinder, and a counter that displays the number of unused film sheets. These film sheets are 62 by 46cm and have a two-element lens with a shutter speed of 1/60th of a second. Get yourself a cute polaroid to frame the memories with this tempting offer and buy before the sale ends!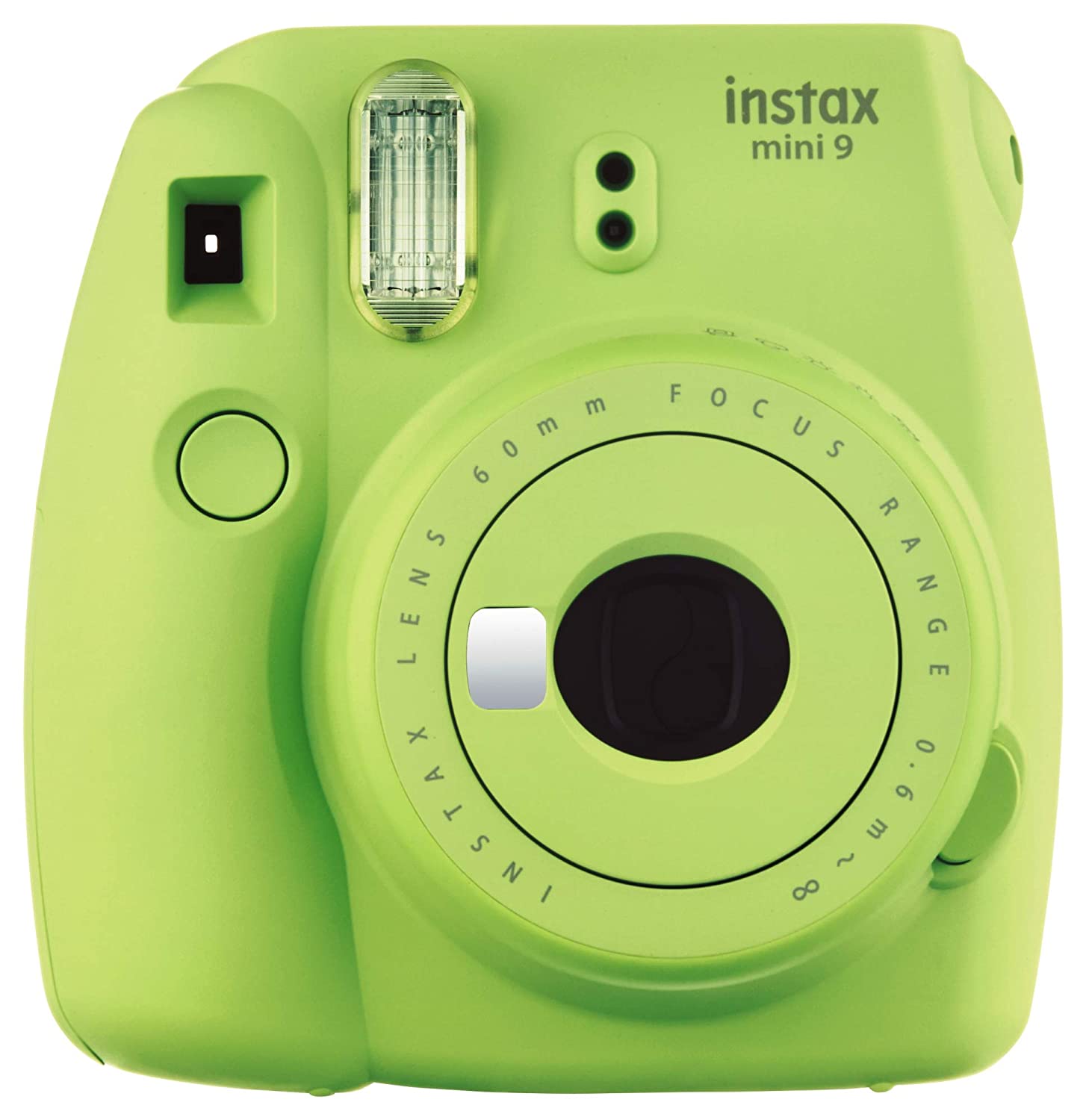 (as of 19/01/2023 12:00 IST)
8. Canon M50 Mark II 15-45mm f3.5-6.3
The Canon EOS M50 Mark II is a small and simple mirrorless camera with a 24MP APS-C sensor. The dual pixel autofocus with eye tracking, a fully articulated touchscreen LCD, a 2.36M-dot electronic viewfinder, and 7.4 fps bursts with continuous autofocus are the features included in it. It has an appealing price point, pleasant ergonomics, and great image quality. It also has a battery rating of 305 shots per charge! Take advantage of this Amazon Republic Day Sale immediately.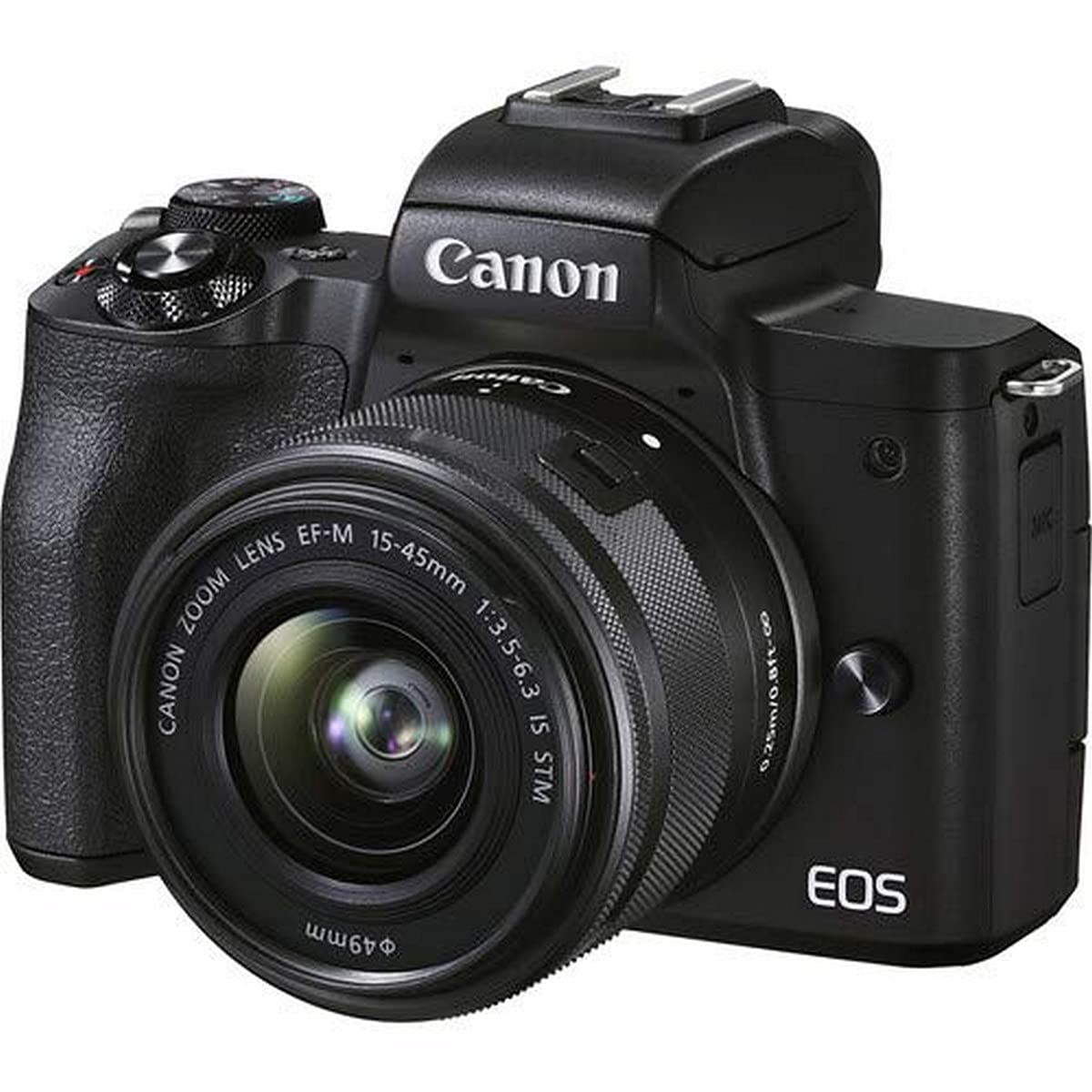 (as of 19/01/2023 12:00 IST)
9. Fujifilm Instax Mini 90 Neo Classic Instant Film Camera
The look and feel of Instax Mini 90 Neo Classic will surely bring that nostalgic look and feel back to you. It has a rechargeable battery, and completely automated exposure and the view is comparable to a 35mm full-frame lens, with an optical viewfinder for optimal image framing. It is 3.6 x 4.5 x 2.3 inches in size and weighs 10.4 ounces. The brown leatherette and two-tone silver accents make it the best-looking Fujifilm mini-model camera. Buy it at an amazing deal on Amazon Great Republic Day Sale.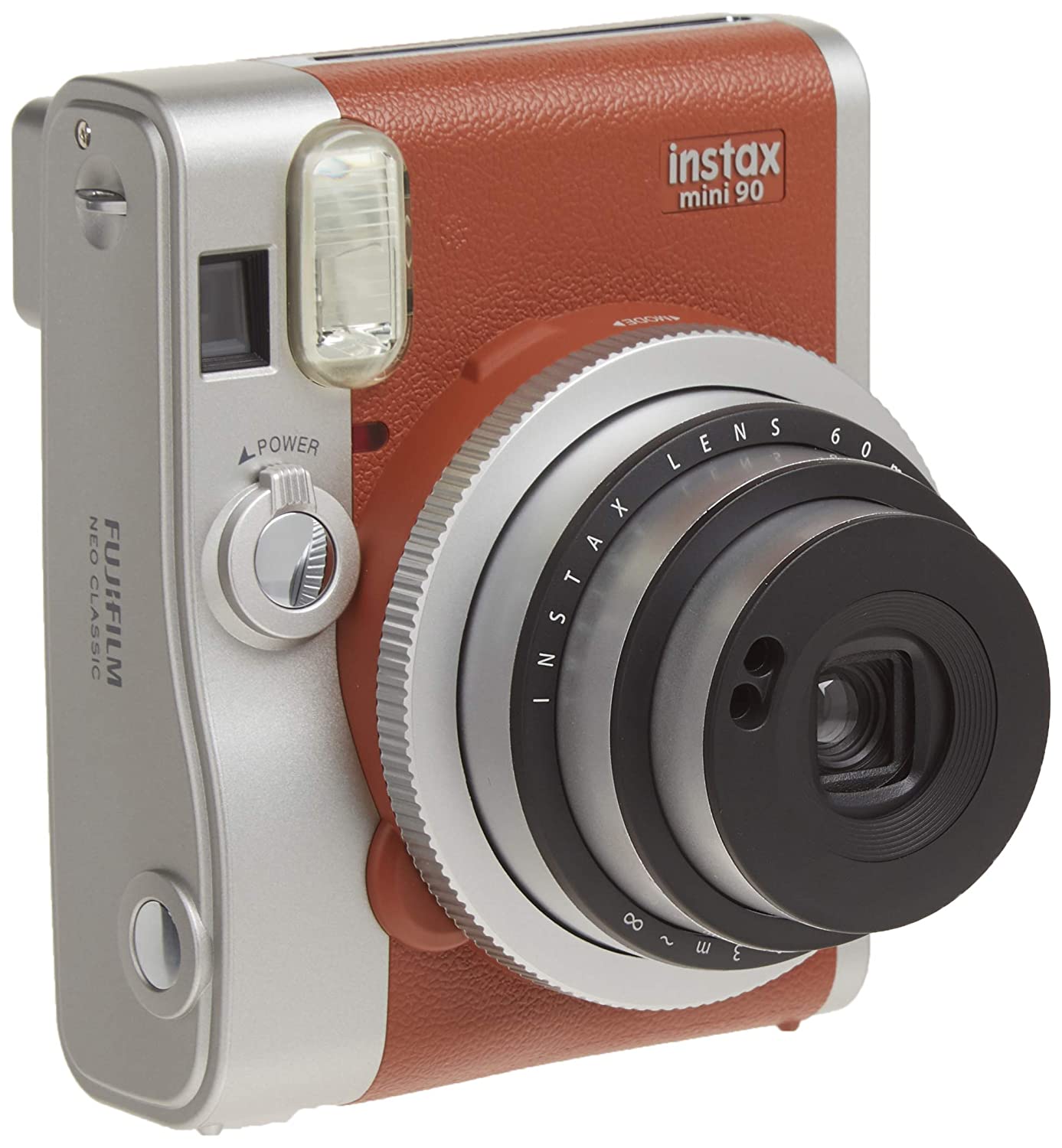 (as of 19/01/2023 12:00 IST)
10. Panasonic LUMIX G7 16.00 MP 4K Mirrorless Interchangeable Lens Camera
The Lumix G7 is a very powerful camera that should be considered by anybody looking to upgrade from inexpensive versions. It has built-in WiFi, timelapse, quiet shooting up to 1/16000, and up to seven-frame bracketing for optimal capture. The G7 makes it simple to capture 8 Megapixel still shots from video, effectively offering you 30fps burst shooting. Despite its low price, it contains the features and capabilities of higher-end cameras. Don't miss out on this once-in-a-lifetime opportunity!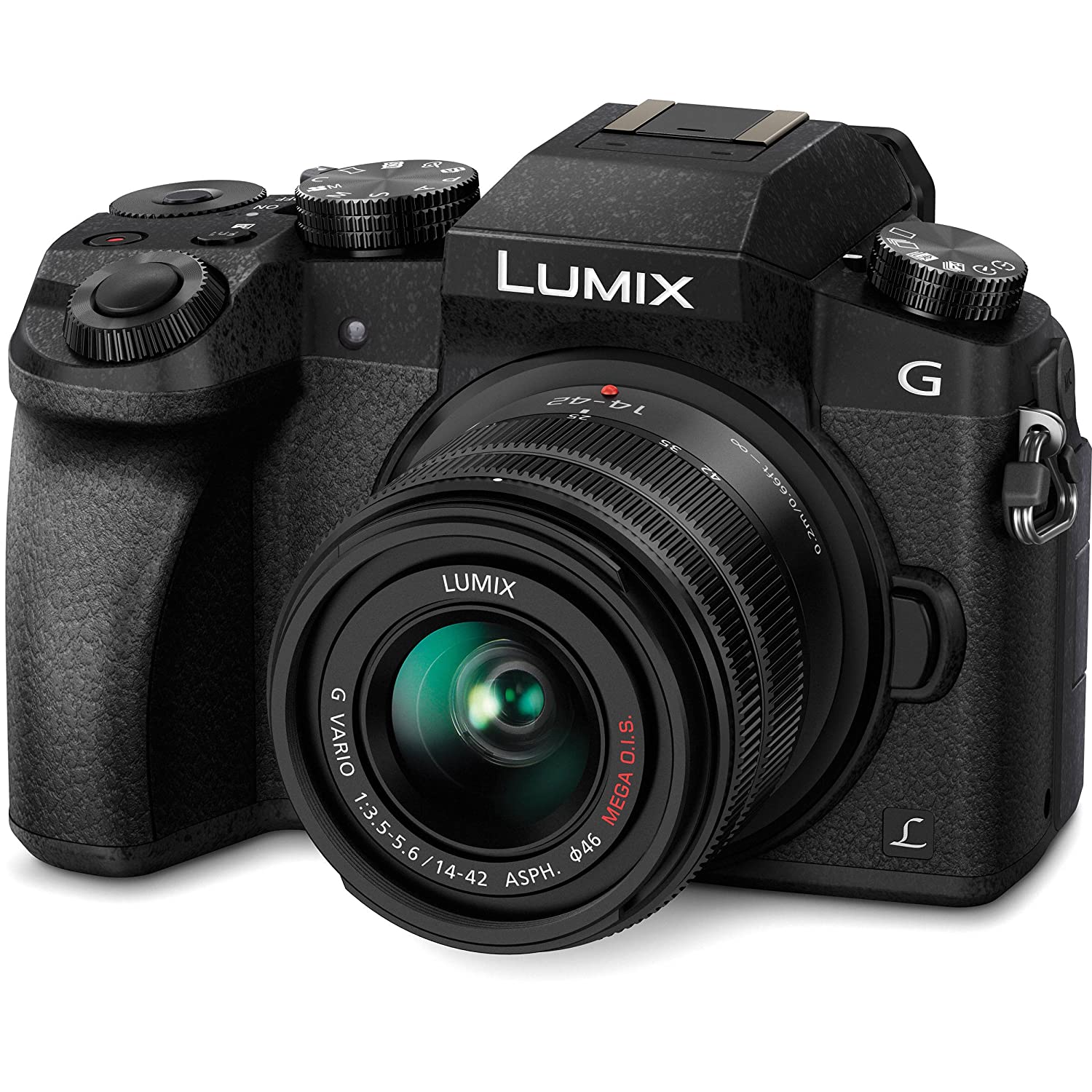 (as of 19/01/2023 12:00 IST)
One mustn't believe that only expensive cameras are reliable ones, it is the photographer who matters, not the camera. Always keep in mind that the specifications of the camera will help you achieve the best photo you desire. The above-mentioned cameras will provide a better view of what you need for the next camera you decide to purchase. Cameras are built to capture the sweetest moments in life, so don't forget to capture this sweet deal available just for you on Amazon Great Republic Day Sale.
About The Author

With a keen eye for detail and a passion for lifestyle, Alvira is a certified Interior Designer who brings the... latest trends and lifestyle talks to your fingertips. With an experience of 2+ years as a content writer, she loves to share anecdotes and write her heart out when it comes to decor, lifestyle, and makeup. This chirpy bird loves to sing and as an avid reader loves to steer up some drama. If you are interested in some mind-refreshing facts and talk about decor & lifestyle, then Alvira is the one to go to.

Read more
Top Comments
There are no comments in this article yet. Be first to post one!