EXCLUSIVE: Adah Sharma on The Kerala Story labeled as propaganda film: Never taught to take down any religion
The Kerala Story headlined by Adah Sharma is directed by Sudipto Sen and produced by Vipul Amrutlal Shah.
Published on May 25, 2023 | 07:32 PM IST | 49.4K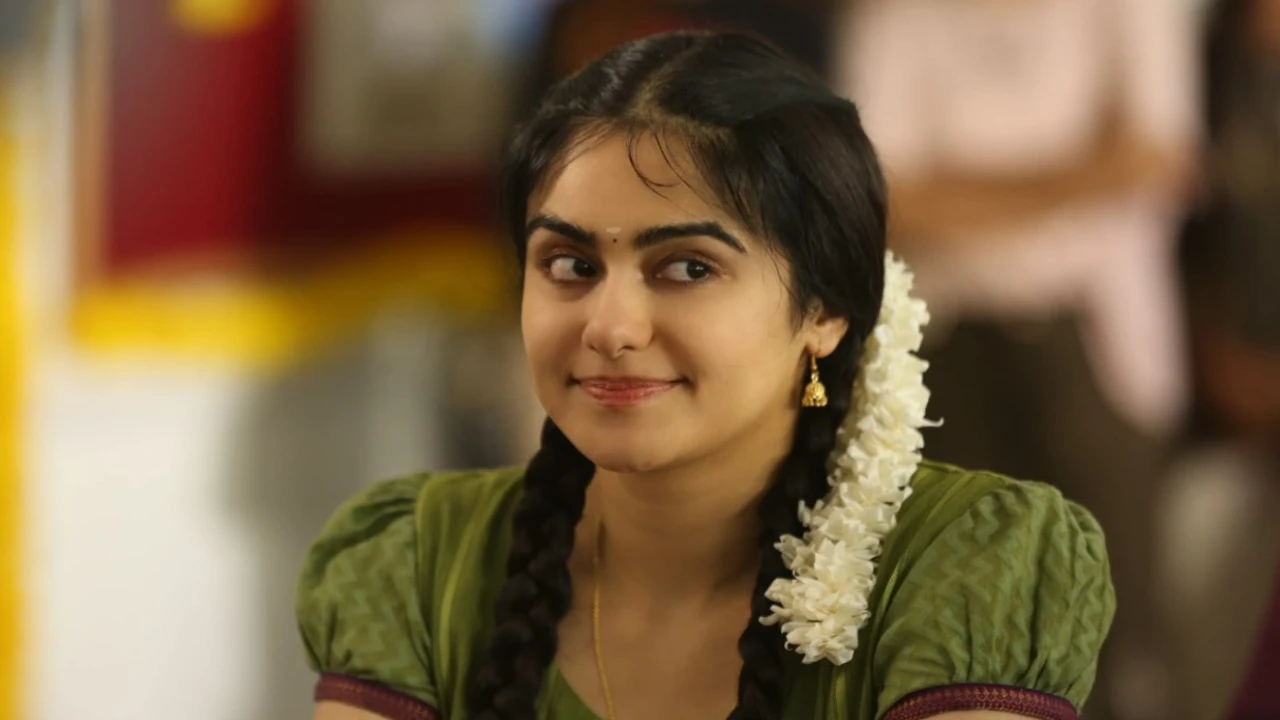 Adah Sharma's The Kerala Story is surrounded by many controversies, with the movie reportedly being called a propaganda film containing hate speech, and being Islamophobic. In an exclusive conversation with Pinkvilla, Adah Sharma addressed these criticisms. "When I signed the film, I knew that we are talking about something that is a threat to national security. I love my country, I love being an Indian, and I am very proud to be an Indian. So when I know that something is going to harm the security of my nation, my country, I totally stand up for it. This is nothing to do being an actor, just as a girl, an Indian girl," says Adah Sharma.
She adds, "I also know that as an Indian girl, the place that I live in, I do have the freedom of thought and speech, and I can't imagine being in a place where it's curbed. For anyone of any gender, freedom of thought and speech if you are going to curb it's going to be so problematic. I can't imagine living in a place like that, like the place I lived in this movie. I think it's so inhuman to take somebody out, and forcefully put them in a place where that's how life is going to be for them. I stood up for the film because I said, it's terrorism against humanity, for me when I signed it. After actually whoever has seen the movie has not really said things to me about how the film has wronged them or something, but before (the release) yes."
Adah Sharma further shares that nowhere in The Kerala Story they have said anything that's anti any religion. "I would never do that. I have never been taught to take down any religion, forget religion, anyone of any race, ethnicity, even any species actually. My parents have brought me up in such a way that even an elephant's life is as important as your life, a dog's life is as important as yours. So religion is a man created thing, I have never discriminated between species. I would never stand up for anything that discriminates anyone from any part of our society, any living being. But I would discriminate against people who bully, I would discriminate against terror, and I think we should all stand up against terror," she says.
ALSO READ: Ashish Vidyarthi ties the knot with Rupali Barua at 60; Actor says 'It is an extraordinary feeling'
About The Author
Journalism is not just a profession, but a passion for him. 'Just between you & me' is his favorite l...ine, if you know, you know! A post-graduate in journalism and mass communication with an experience of over 10 years, Avinash has thousands of news breaks to his credit over the years. In the past, Avinash has worked with Mumbai Mirror, Absolute India, and BollywoodLife. He always loves a good conversation, whether it's in front of the camera or behind it. Currently, works as Assistant Editor (Entertainment) for Pinkvilla.
Read more
Top Comments
There are no comments in this article yet. Be first to post one!