EXCLUSIVE: Barbie actor Simu Liu and set decorator Katie Spencer open up about Greta Gerwig movie
With Barbie's release just around the corner, Simu Liu and Katie Spencer sat down with Pinkvilla to talk about Greta Gerwig's movie.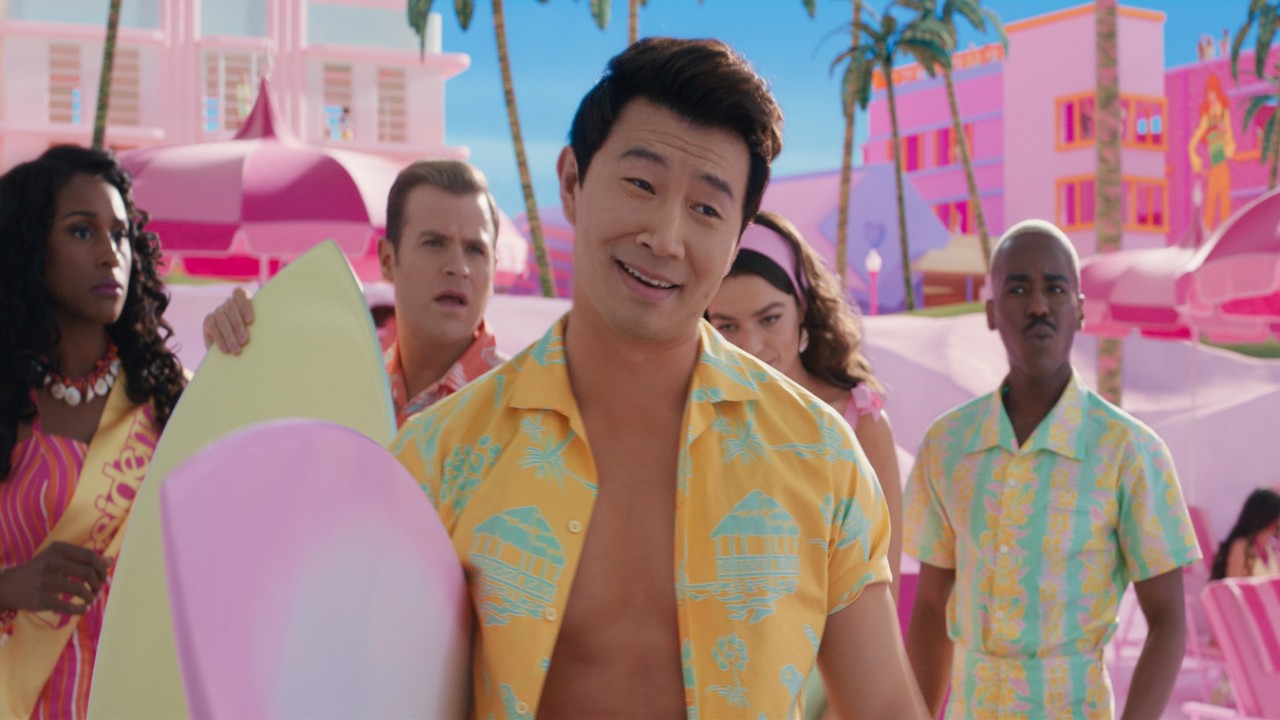 Key Highlight
Barbie actor Simu Liu and set decorator Katie Spencer reveal behind the scene details

Greta Gerwig's film is set to release on July 21, 2023
Barbie is one of the most awaited films of the year. The Ryan Gosling and Margot Robbie starrer movie has created a lot of buzz even before its release. The first reaction was out a few days ago and people are definitely loving the film, which has garnered attention for its unique setup as well as the number of Barbies and Kens. As the anticipation grows, we got a chance to sit down with Ken aka Simu Liu, and set decorator Katie Spencer for a chat. During the interaction, we got to know a lot about what went on behind the scene as well as how beautifully the movie was shot. 
Simu Liu talks about his character as well as director Greta Gerwig 
In an exclusive interview with Pinkvilla, Simu Liu shared the insights of playing the role of Ken and how he came about it. 
I mean, just really, really incredible. I mean, Greta is someone that I've admired for so long. She's one of those like just really smart, unique filmmakers. And hearing that she was gonna do a project like Barbie, I think it made a lot of people really, really excited about it. And you know, that, that's before I even met her, by the way. And actually getting to be on set with her and work with her, um, It's just incredible. She's so collaborative. I think the most important thing for actors is that they feel like they're heard and, they feel like it's a safe space to try things and to throw ideas out. And Greta's so good at just kind of creating that space and, there's a, a patience and a kindness with her that. And, it's just so special to be able to, you know, go through that process and that journey with her and Margot. By the way, it's such an exceptional, you know, she's not just an actress, but the producer.
Yeah, that's a really good question. Cause Shang doesn't really dress that well. Yeah. Let's be, let's be honest. Yeah. His sense of fashion is, is a little bit lacking. I think he would look at Ken and be like, wow, that guy dresses really well. He'd be like, first of all, that guy dresses really well. Second, his hair is always so perfect. Yeah. And third, why does he kind of look like me? I think those would be the three things going through. It's not fine. 
You know granted it was very deliberate in the way that Greta showed Barbie land. I think Barbie land needed to feel like it was a place for everyone from the cast to the other dancers. Everybody inhabiting that world. Um, it's, it's meant to be inclusive and it's meant to be, meant to show the world for, for what it is. 
I think yeah, unsurprising that, you know, when you look at our cast of Barbies and Kens that, we're definitely reflective of that. I think it's a big, you know, it's big, it speaks very well of a company like Mattel. Also especially in the last few years, really pivoting from this very kind of Eurocentric, white-centric version of what Barbie is. This very narrow definition to like really opening up what Barbie means and what Barbie can look like, you know, and yeah, I guess what Ken can look like too.
It's so funny that you mentioned, well, I mean, first of all, I have to, I have to say like, RRR this year was so phenomenal. Um, it was absolutely incredible. And, it blew me away. There are a lot of similarities between I think Barbie and Bollywood.
There's, you know, just the focus on musicality. There's such music, songs like singing and dancing, like, you know, the actors are, are performing and they're singing and there have to be such triple threats and yeah, I feel like, um, you know, I feel like it's such a natural thing for an actor to look at Bollywood and to want to, you know, want to kind of participate and want to be a part of it in some way.
So, yeah, I'm putting it out there. I want to be in a Bollywood movie. I wanna be part of a b a Bollywood dance number. Um, So I really wanna make it happen.

ALSO READ: Barbie: Why is Margot Robbie starrer getting banned in Vietnam? Details inside
Barbie set decorator Katie Spencer spills the beans on behind the scenes 
It always starts with the script. And obviously, Greta and Noah wrote this incredible script. It's just, You're on a journey you can't imagine. But it was always more about the script than anything else. Greta is so passionate when she talks about things and also cuz she's an actress, you know, she acts things out. So you feel like you are there.
I never had a Barbie when I was growing up. I never had one right? In the UK we had something called Cindy, but we can't talk about that. But, so I never had a Barbie. So what we did, we bought, um, a Barbie dreamhouse from Amazon to have a look at it. Cause everybody knows what the Barbie doll is like, but the Dreamhouse is a little bit something.  And looking at that was an amazing breakthrough cuz you look at it and see how children play with dolls. You know, things like that. There are no walls in the house, you know, there are no stairs. You could just float through and do whatever you like. It was about, the scale of items, within that space.
Some things were out of scale, like the hairbrush. But of course, Margot is human size. It's not Lord of the Ring, so we're not shrinking her or doing anything like that. So everything can be made like the car or anything like the choices we made were quite small. Because Barbie lives in a world approximately 23% smaller than the one we live in. And then of course you bring in the color pink. Yeah. And that's a whole different story. 
It was a very abrasive thing and what we like to do, Sarah (production designer) and I, we do like a show and tell, which is we have this big sort of prop store and everything. And we did a show and tell for Barbie and for Ken and they came down because the more that you can involve the actors, the more the better, whatever film you are doing because their environment is so important. So, yes, every step of the way, we said, what about, you happy with this? From Greta, Sarah, and me, Rodrigo, Jacqueline, Ivan, and the actors, everybody had to be on the same page to make this peculiar world work. 
It's interesting having been on this sort of Barbie boot camp right, and getting to know all the Barbies. Let's have one Barbie as a writer. One Barbie is a painter. You know something aspirational and something enjoyable. So thinking of those characters and thinking how to say it, because like in Barbie land, there's no water, right? There's no paper, there's no electricity. So when you get to see, you'll see that all the newspapers and all the books are solid like a toy. You know, there's no proper writing about it. A bit of a toy. Just writing is just a squiggle. So there were huge challenges there. Yeah. And then how they would interact and then with Greta's script. So yeah, I would think this is probably the most challenging film we've ever done. 
I would like for the audience to come out visually. There are lots of other things I could tell you, but if I was to take, um, one, it is the power of color. I think the message is, I think go with your expectations. Open it. Think you're going to see this and you are okay. And then hopefully you'll go, God, that was it. But you will have the best time in the cinema.
About Barbie 
Barbie, directed by Greta Gerwig is all set to release on July 21, 2023. The movie stars Ryan Gosling, Margot Robbie, Simu Liu, Alexandra Shipp, Kingsley Ben-Adir, Hari Nef, Scot Evans, Kate McKinnon, Sharon Rooney, Dua Lipa, Nicola Coughlan, Ana Cruz Kayne, Issa Rae, and more.
ALSO READ: Margot Robbie channelises her inner Barbie at press tour; Dresses up like vintage dolls

Highlights of the Month
Star Thalapathy Vijay
Born:
22 Jun 1974 (age 49 years), Madras, Tamil Nadu, India
Latest Movies:
Leo (2023)
NET Worth: ~ 53.78 MN USD (RS 445 cr)
Over the last 5 years, Thalapathy Vijay has established himself as the biggest superstar in the modern era from the Tamil Film Industry. His films have attained the status of being 'critic-proof' as his star power is enough to set the cash registers ringing. October was no different, as his collaboration with Loke...
Read more
Movie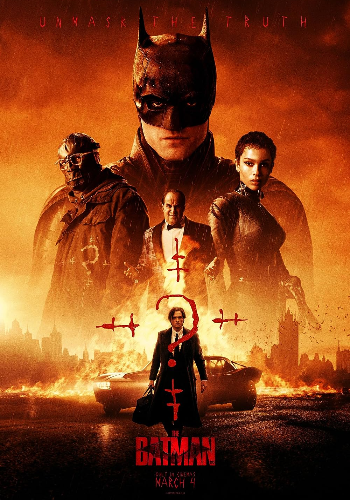 The Batman
Action, Drama, Crime
Cast:
Zoe Kravitz, Jeffrey Wright, Zoe Kravitz
BOX OFFICE Collection: ₹ 77 cr.
Robert Pattinson, who played the role of Batman, in the 2022 movie. The Batman once landed up leaving fans upset. The actor joked about not working out on his physique for his role and left fans enraged. Despite all the love he got for being cast, he also faced a massive negative backlash after one particular joke he made. Ba...
Read more
---