St Patrick's Day Binge: 5 Irish movies to watch this holiday
As St. Patrick's Day is approaching, here are the top 5 movies that you shouldn't miss out on
Published on Mar 18, 2023 | 10:18 AM IST | 39.5K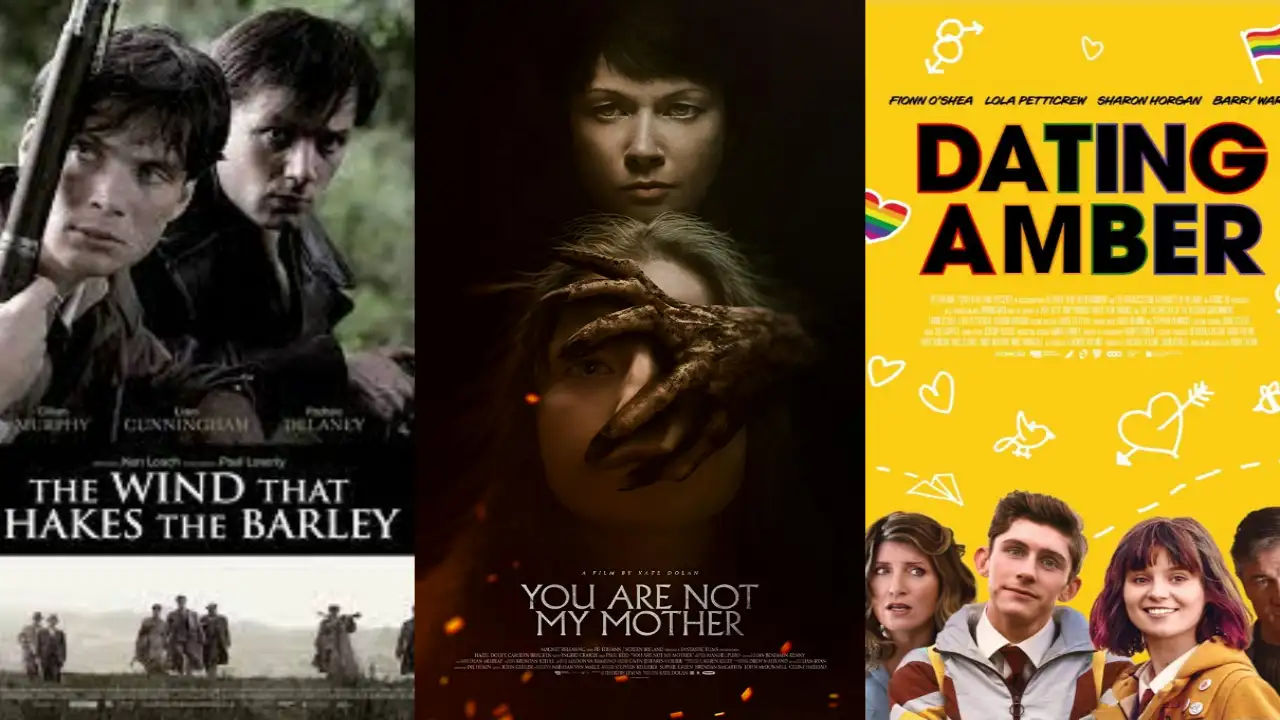 1. The Wind That Shakes the Barley (2006)
Where to watch: Amazon Prime or Apple
It's been a long wait to witness Cillian Murphy in the eagerly awaited Oppenheimer. Especially since we'll be watching for the Irish acting prodigy to appear in a rare starring role in a Hollywood film. The Wind That Shakes the Barley is a worthwhile film to pass the time until festive mode kicks in. 
The Palme d'Or winner centres on two brothers who are ripped apart by war and was inspired by actual occurrences. In an effort to liberate Ireland from British tyranny, Teddy (Pádraic Delaney) and Damien (Cillian Murphy) O'Donovan both enlist in the IRA.
Nevertheless, a new civil war breaks out, with the brothers taking opposing sides as soon as the Irish War of Independence comes to a close and the Anglo-Irish Treaty, which mandated that the majority of Ireland remain under British rule, is signed. As startling as the fighting scenes may be, watching a strong family tie be torn apart in such a way is a sad example of how pernicious war is in Ken Loach's masterpiece.
2. You Are Not My Mother (2021)
Where to watch: Hulu
You Are Not My Mother is another strong folk horror film that connects the supernatural to both parental relationships and mental illness, so anyone who liked Hereditary might enjoy it.
Char's (Hazel Doupe) mother detects abrupt changes in her behaviour when she abruptly comes home. Char has to contend with a group of female classmates who are continuously hostile to her as she tries to figure out what might be possessing her mother. Things become as unsettling as the mystery Char seeks to unravel in a novel that is disturbing in a less conventional, jump-out-of-your-seat kind of way when you witness the tactics her bullies use to torment her.
3. Dating Amber (2020)
Where to watch: HBO Max
Dating Amber is a wonderful story about coming of age and a little case of PTSD. Anyone, including this writer, who has had to deal with mockery and hasty assumptions about their sexuality and who they like during their adolescence will find the storyline of two teenagers, Eddie (Fionn O'Shea) and Amber (Lola Petticrew), who have to fake a relationship to get through high school.
When Eddie mulls over joining the Irish Army in the hopes that it will help him feel more manly, things become more complicated for him. Amber has second thoughts about keeping up their ruse once she develops feelings for a classmate. The dramatic performances from the two characters help give the movie its emotional punch as they embark on a turbulent path towards self-acceptance. Even though it can be upsetting, dating Amber serves as a poignant reminder that even though high school can seem like the end of the world, that's not really the case.
4. Brooklyn (2015)
Amazon Prime and Apple TV are two options for watching movies.
The classic expression "Home is where the heart is" is the thesis of the plot to John Crowley's Brooklyn. After leaving her Irish tiny town to start over in New York City, Eilis (Saoirse Ronan) questions if it would be better for her to make the greatest choice for herself or to return home to be nearer to her family and get over her homesickness. In the city that never sleeps, there are no limits to what she can become and accomplish. However, the evenings she spent sobbing while reading her homeward-bound letters must have taken a toll.
Eilis' misfortune is perfectly encapsulated in her love triangle with Tony (Emory Cohen), a kind working-class plumber whom she falls for in New York, and Jim Farrell (Domnhall Gleeson), a bachelor from back home in Ireland who can give her financial security. This is due to the nuanced nuances in Nick Hornby's Oscar-nominated screenplay.
The romantic lead, Ronan, who is radiant and nuanced in her portrayal of her, struggles more with whether Jim can bring her love and happiness. Ronan is the reason this movie works so effectively, even though the picture that surrounds her is a strong exercise in filmmaking. Extra marks go to Julie Walters, who steals every scene as Mrs. Kehoe, Eilis' New York landlord.
5. Hunger (2008)
Where to watch: Tubi and Amazon Prime
Based on a true story, Hunger tells the story of Bobby Sands (Michael Fassbender), an IRA member who organized the 1981 Irish hunger strike at Maze Prison in Northern Ireland to help prisoners regain political status after it was taken away from them by the British government in 1976.The majority of the plot is told by the events that are happening once director and co-writer Steve McQueen have brought the audience within the prison walls and have seen both the strike as it is happening and the circumstances building up to it.
Instead of expositional discourse, the movie focuses more on depicting the violent acts committed against the prisoners and their difficult living conditions. Although being a strict acting and filming exercise, the iconic confrontation scene involving Sands and Catholic priest Father Dominic Moran (Liam Cunningham) was shot in a single continuous take.
ALSO READ: 25 Best Netflix Web series to keep you busy for days
FAQ
1. What is the best Irish series on Netflix?
The best Irish series on Netflix are Puffy Rocks, Maudie, and Rebellion.
---
2. Best Irish actor?
The best actor of all time is Cillian Murphy.
---
3. Best Irish actress?
Saoirse Ronan is the best Irish actress.
---
About The Author
Expertise: Hollywood, Entertainment, Philosophy, and Lifestyle - "Mirror of Life" complier and co-author ...of several other anthologies. Summerizes' love for writing and creating magic with words has always been her passion. Akanksha, who comes with 2.5 years of experience, has contributed to a diverse field of content creation. For her, writing is what completes her. Read more
Top Comments
There are no comments in this article yet. Be first to post one!