Shah Rukh Khan's Pathaan, death threats to wedding plans and kids; 7 things Salman Khan REVEALED
From wanting to embrace fatherhood to confirming his next with Karan Johar, seven interesting things that Salman Khan revealed in his latest interview.
Updated on Apr 30, 2023 | 05:34 PM IST | 290.4K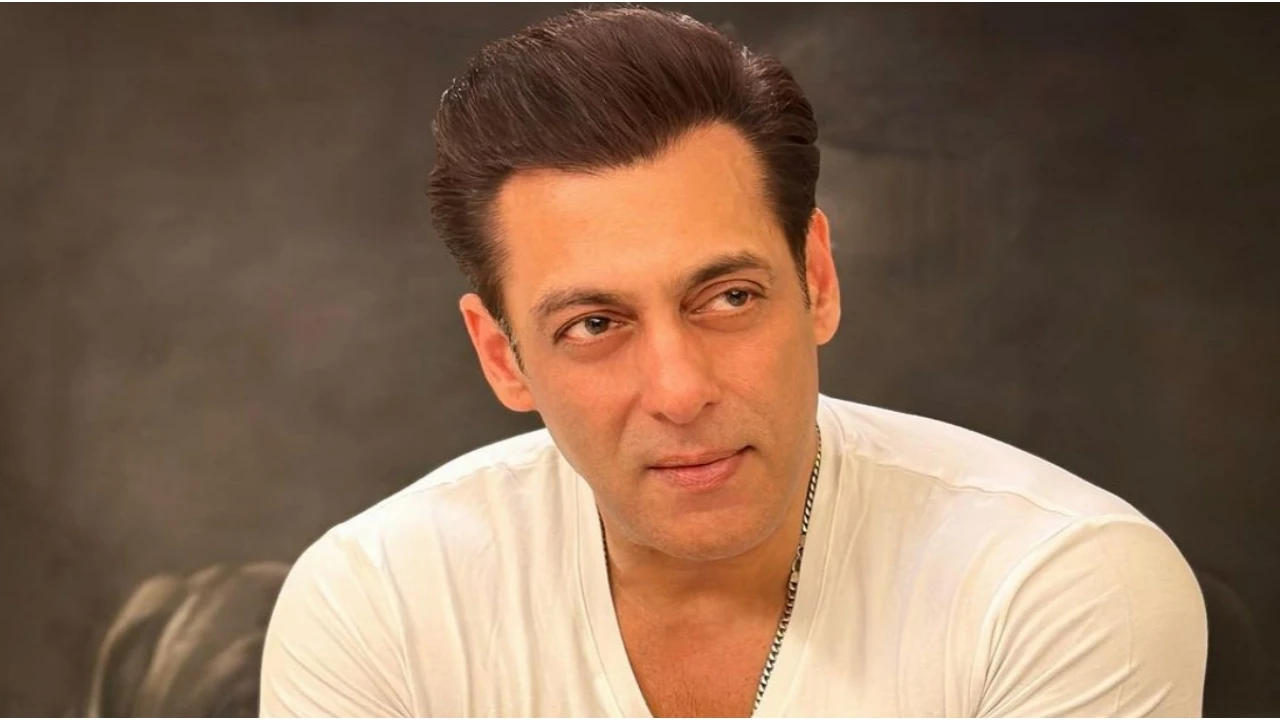 Salman Khan is currently enjoying the success of his recently released film, Kisi Ka Bhai Kisi Ki Jaan. Despite receiving mixed reviews, the film has managed to score a decent number at the box office. The audience loved watching his and Pooja Hegde's chemistry on the big screen. Amid enjoying a positive response from the audience, Salman was recently seen gracing the first episode of Aap Ki Adalat in Dubai. The actor spoke about a lot of things including his personal and professional life. He also finally spilled the beans on the million-dollar question - marriage and fatherhood. From wanting to embrace fatherhood to confirming his next with Karan Johar, seven interesting things that Salman revealed on the show.
1. Salman Khan on his marriage plans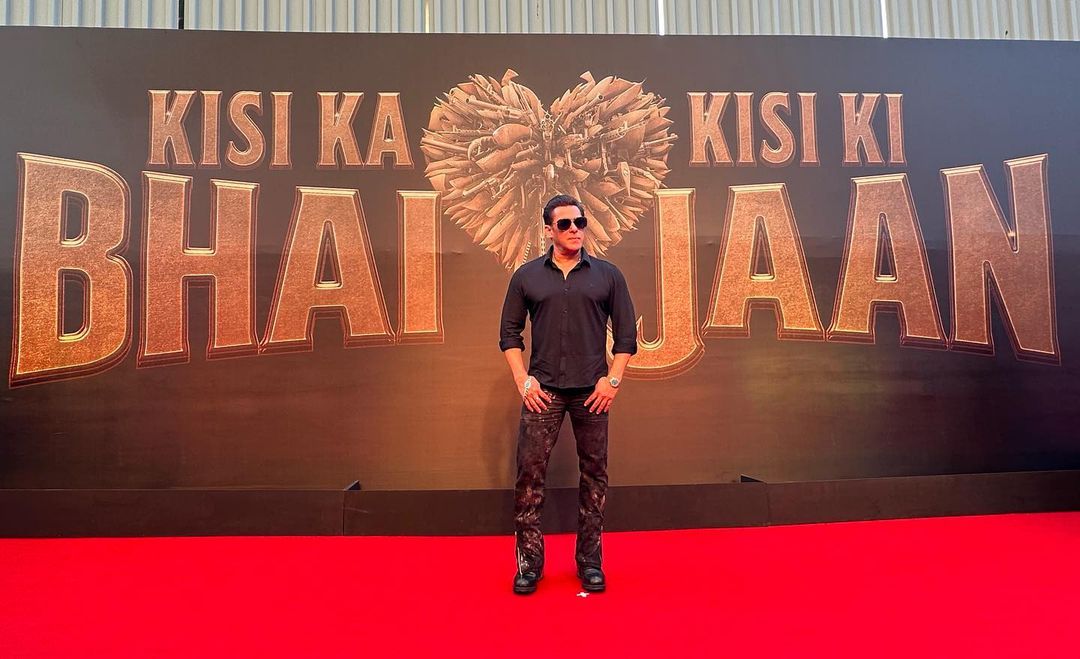 While brewing interesting conversations on the show, Bollywood's Bhaijaan, who is the most eligible bachelor in town, was quizzed about his much-awaited marriage. The superstar is often asked about this and he keeps avoiding it. This time, he decided to finally answer the question with a dash of humour. He said, "When that person comes, it will happen sir. Two individuals are needed for marriage. In the first case, the marriage did not happen. When I said yes, somebody said, no. When somebody said yes, I said no. Now there is 'no' from both sides. When both sides say 'yes', the marriage will take place. There's still time. I am 57. I want this time it should be the first and last. Matlab ek biwi honi chahiye."
He further joked, "All my previous girlfriends were good, the fault lies in me. When the first one left, it could have been her fault, when the second one and then the third one left, there could be faults with them, but with the fourth one, doubt creeps in whether the fault lies with them or me. In the fifth case, it could have been 60:40. But when more left, it is then confirmed that it was my fault. None of them had any fault. It is only my fault. Probably a kind of fear in their mind that I may not be able to give them happiness in life. I am sure they are all happy wherever they are."
2. Salman Khan opens up on having kids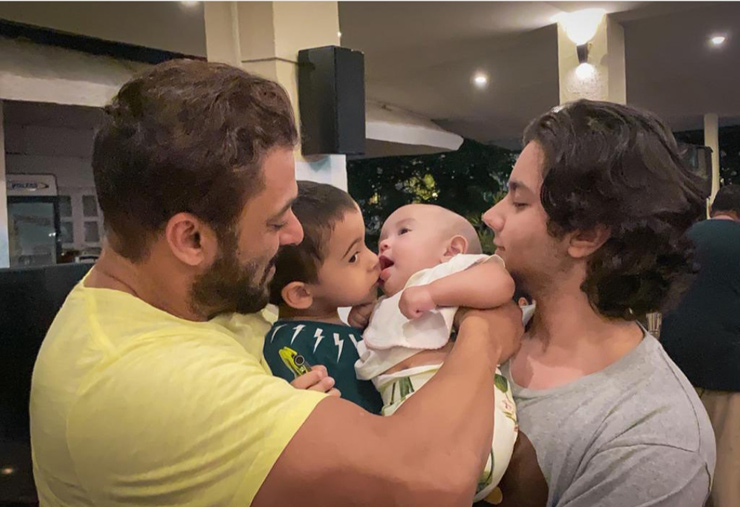 Salman was asked about his plans of having kids since he loves them. How many children does the actor want? He replied, "Many. If I have one, and another after 5-6 years, I can play with them for 20-25 years. This is called dedication, consistency, and persistence. There was no plan for a bahu, it was for kids. But the laws of India do not permit (adoption). I am very fond of children. We have the whole district, the whole village. But my kid's mother will be my wife (laughs)."
3. Salman Khan reacts to Palak Tiwari's 'low neckline rule for women on sets'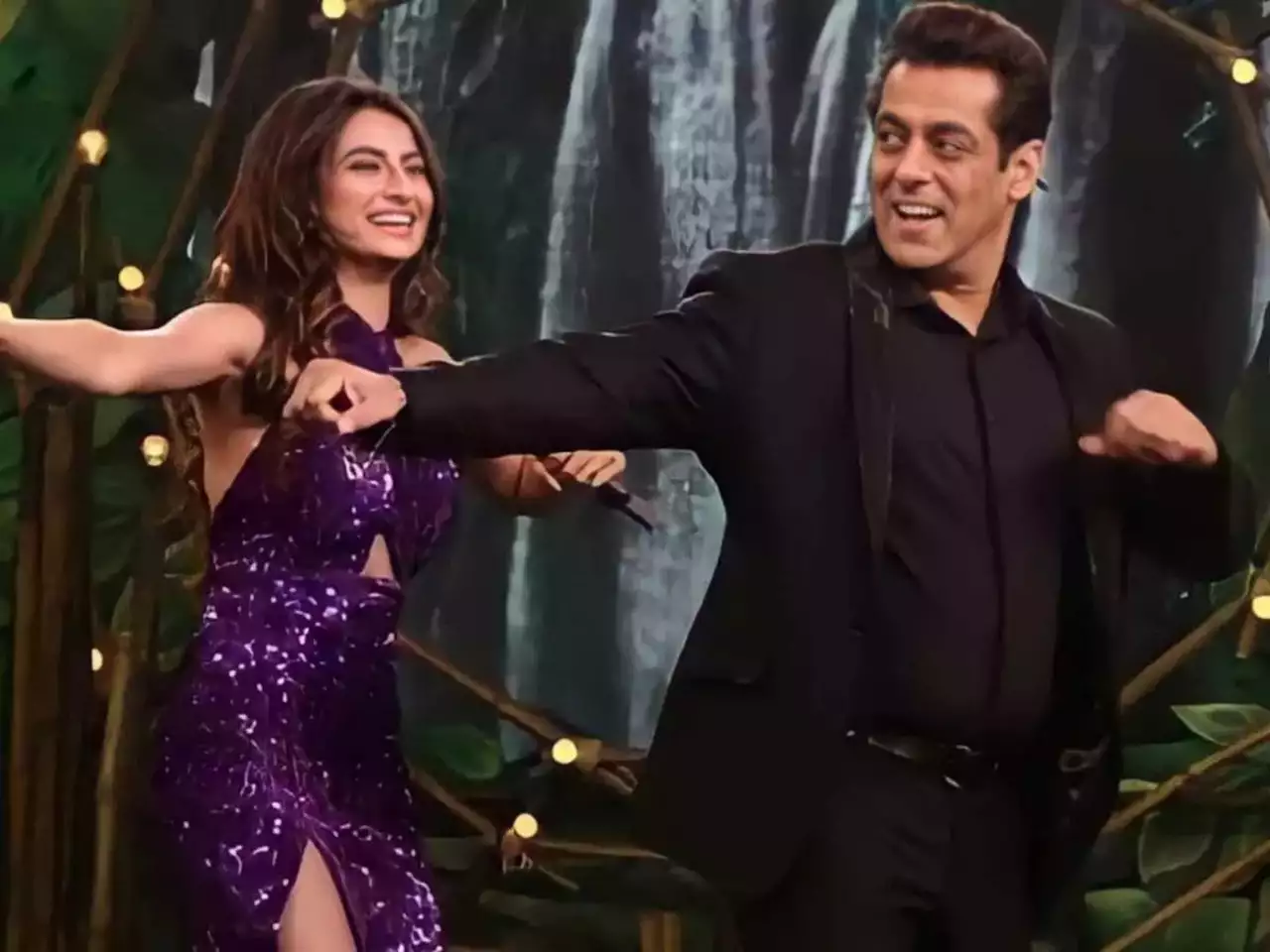 Recently, during the promotions of Kisi Ka Bhai Kisi Ki Jaan, Palak Tiwari, who made her debut, revealed how Salman has a rule against low necklines on sets for women. Her statement took over the Internet by storm. During the show, Salman was asked about his 'alleged rule' and he clarified why he asks his female co-stars to do so. 
Salman shared, "I think, yeh jo auraton ki bodies hai woh bahut precious hai. Woh jitni dhaki huyi hongi, mujhe lagta hai utni better hai." When the host reminded him about his own shirtless scenes in the films and flaunting his body, he recalled how he wore swimming trunks in his first ad. He added, "Usmein mai swimming trunks mein tha. Aur tab ki baat alag thi. Ajkal ka mahaul thora sa… Yeh ladhkon ka chakkar hai. Jis hisaab se ladhke ladhkiyon ko dekhte hai, you know, apke bahene, apke biwiko ko, apki maa o ko…woh mujhe achha nehi lagta, I don't want them to go through these humiliations."
4. Salman Khan talks about receiving death threats and travelling with security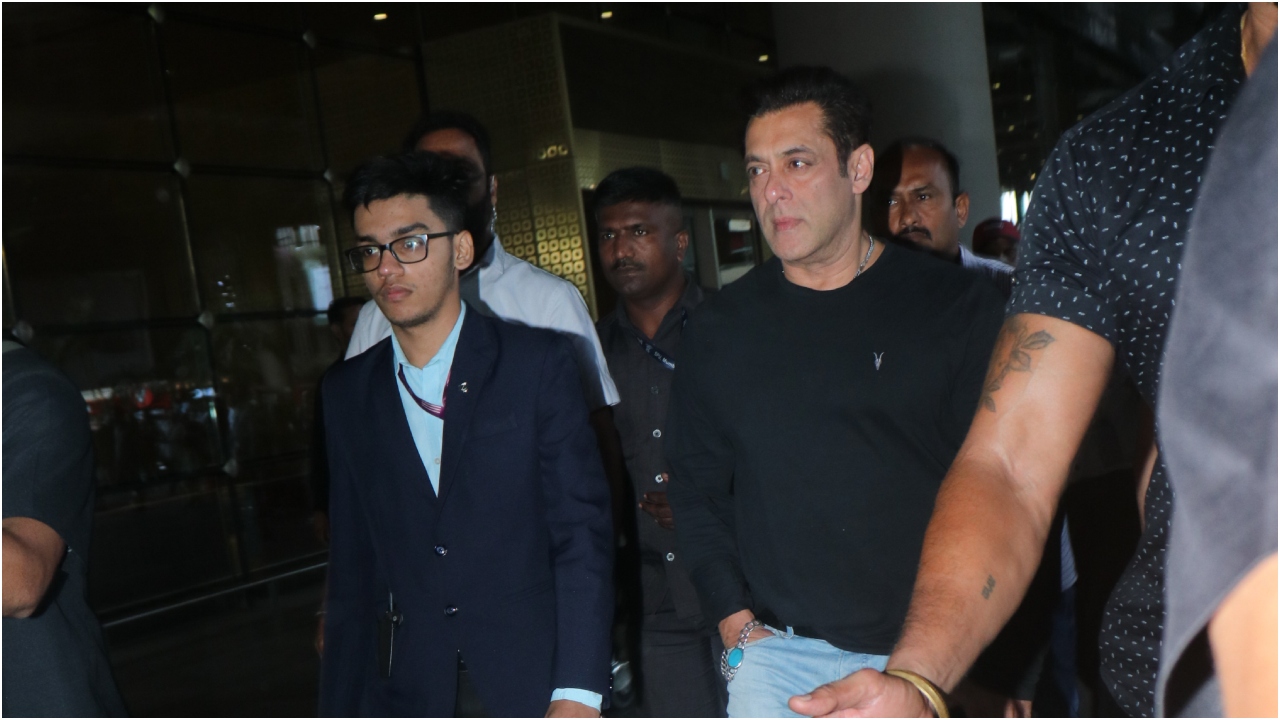 Ahead of his film's release, Salman received several death threats from gangster Lawerence Bishnoi. He asked Salman to apologise to the Bishnoi community for allegedly killing the black buck years ago. He said that if the actor doesn't do so, he will face consequences like rapper Sidhu Moosewala. Post the death threats, he was provided Y+ security by the Mumbai Police. While speaking about it, Salman said, "Security is better than insecurity. Yes, security is there. Now it is not possible to ride a bicycle on the road and go alone anywhere. And more than that, now I have this problem that when I am in traffic, then there is so much security, vehicles creating inconvenience to other people. They also give me a look. And my poor fans. There is a serious threat that's why there is security."
He added, "I am doing whatever I have been told. There is a dialogue 'Kisi Ka Bhai Kisi Ki Jaan' 'they have to be lucky 100 times, I have to be lucky once'. So, I got to be very careful. I am going everywhere with full security. I know whatever is going to happen will happen no matter what you do. I believe that (points towards god) that he is there. It is not that I will start roaming freely, it is not like that. Now there are so many Sheras around me, so many guns are going around with me that I am myself scared these days."
The actor was also asked to react to the black buck poaching case, but he said that he has full faith in the judiciary system of India. He said, "I seriously don't know what this is. Our judiciary is very capable. It will decide. Our judges will decide. Whatever the decision will be, we will accept it. Bring it on."
5. Salman Khan confirms doing a film with Karan Johar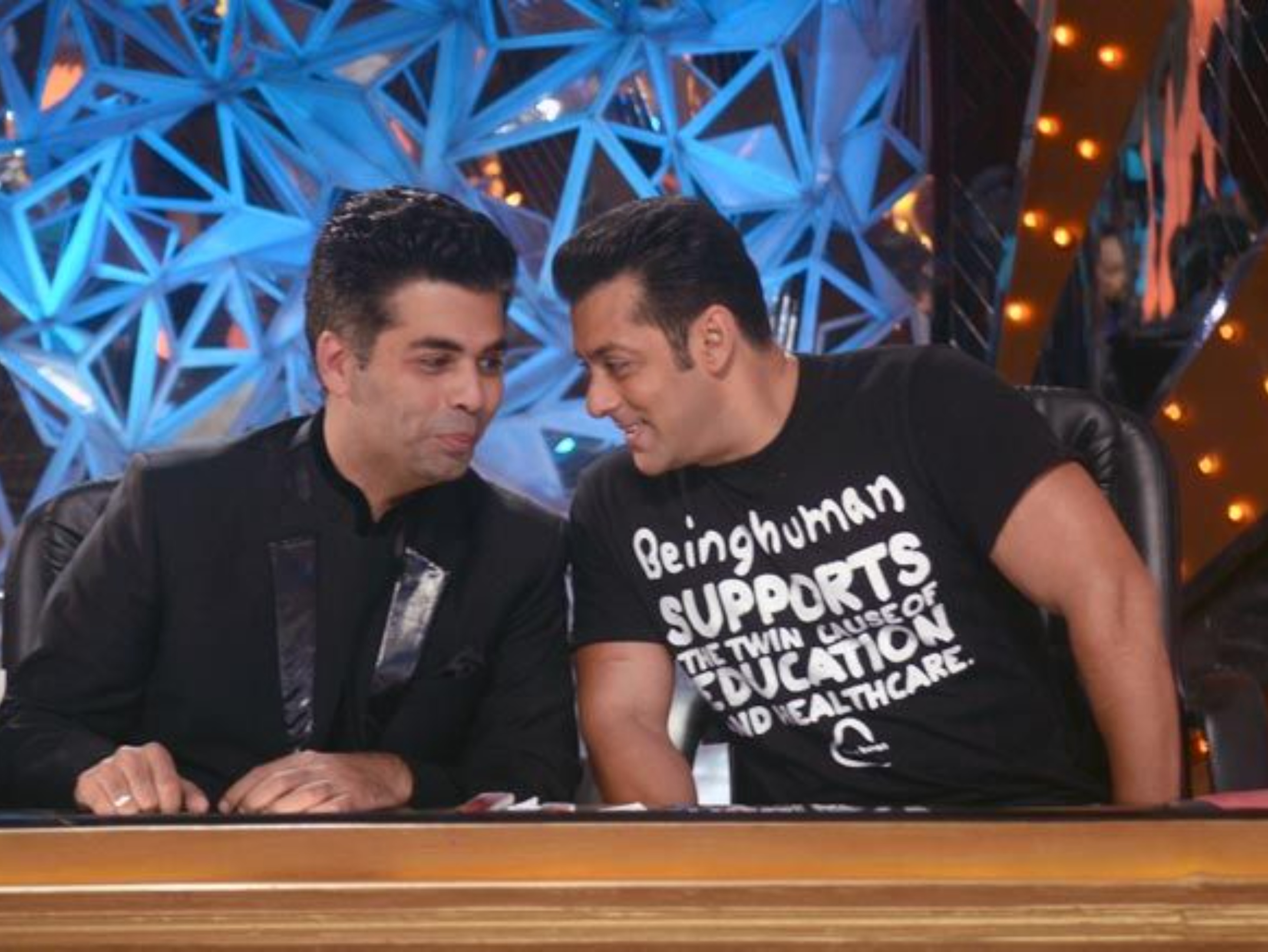 It was earlier reported that Salman is in talks with Karan Johar for a project. The reports got Salman fans quite excited. After denying it for a while, the Bajrangi Bhaijaan actor finally confirmed on the show that he is doing the film. He revealed, "Ab Karan Johar ka phone aaya ki ek film hai. These are the big producer-directors who want to work with me. I also want to work with them. These all began to happen since the past 10 years, uske pehle no one approached me." If things go as planned, the film will mark Salman and KJo's reunion after 25 years. They worked together in Kuch Kuch Hota Hai earlier.
6. Did Salman Khan shoot Shah Rukh Khan on Karan Arjun sets?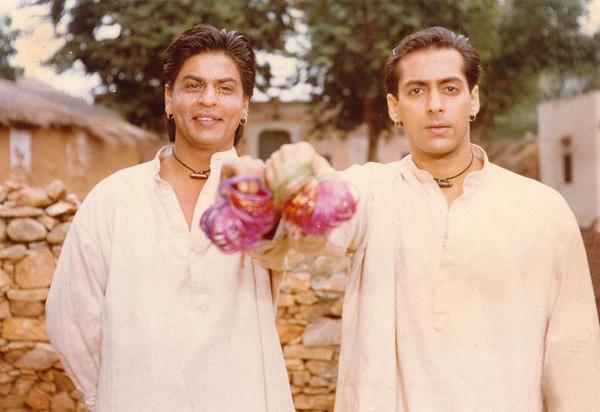 The host questioned the actor about shooting Shah Rukh Khan on the sets of Karan Arjun. Salman was shocked to know that the host is aware of the story. Salman recalled the funny incident and said that they had planned it together. He said, "During shooting, there are blank guns. I got a blank gun from action director Bhiku Verma. A party was going on and Rajasthani folk dancers were present. I told Shah Rukh, I'll call you for dance, you refuse, and then we will engage in a scuffle, and here's a blank gun. I will fire a shot at you and you will fall down. Shahrukh said he was not in a mood, he was tired. My brother Sohail was there. I pulled Shah Rukh's hand, and he snatched away his hand. He pushed me, and I also pushed him, a scuffle ensued, I took out the gun and fired a shot at him. He did a somersault and fell down."
He added that everyone panicked when Shah Rukh didn't get up. He said that he checked his gun too. After some time, SRK started snoring, and since they had a hectic shoot day, he went to sleep.
7. Salman Khan credits Shah Rukh Khan for Pathaan's success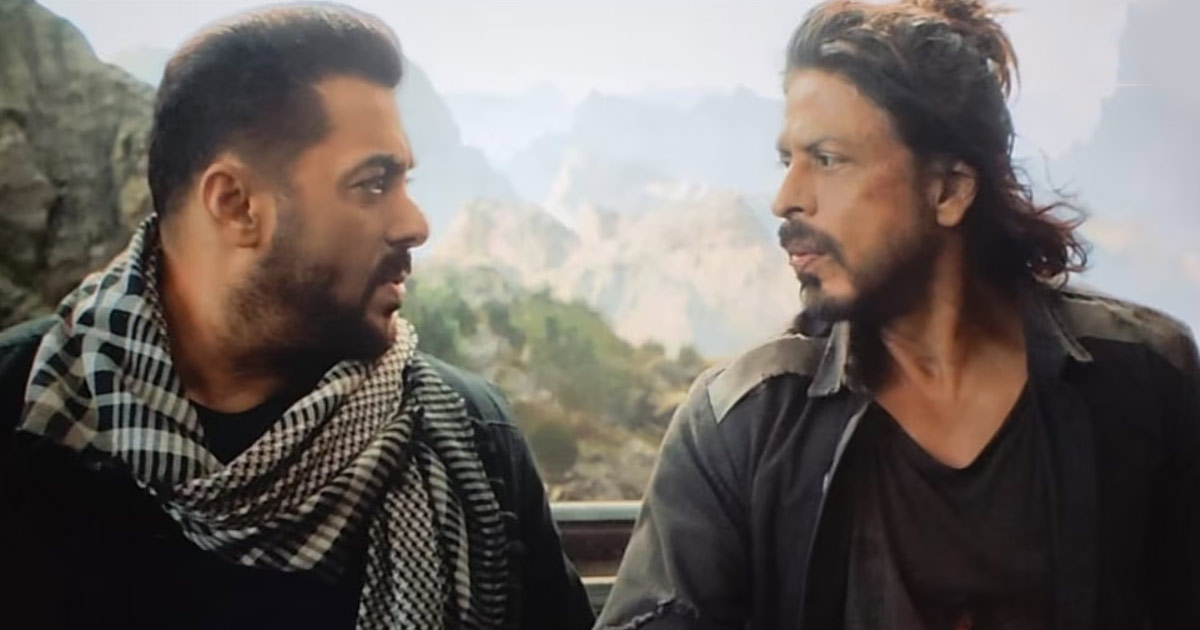 Pathaan marked Shah Rukh's comeback film after four years. The film went on to break several box office records. It also featured Salman's special cameo as Tiger. After the massive success, netizens said that Salman's appearance helped the film's massive success. But Salman refused to take the credit. He said, "Bilkul nahi, sir. Bilkul nahi. Ye credit koi Shah Rukh Khan se koi chheen nahi sakta, Adi Chopra se koi chheen nahi sakta. Bilkul hi nahi. Shah Rukh ne bahut achha kaam kiya hai. Sab fans Shah Rukh ki film dekhne ke liye taras gaye the, aur ek right time, right mauke par, right film aayi. I think it is the biggest hit in the Hindi film industry."
ALSO READ: Salman Khan was the first person Sooraj Pancholi messaged after getting acquitted in Jiah Khan suicide case
About The Author
Sneha Hiro has been a Bollywood junkie and her keen interest in celebrities ended up transpiring into a professional
...
Read more
Top Comments
There are no comments in this article yet. Be first to post one!