All You Need to Know About Chef Damaris Phillips' Weight Loss
Here's an inspiring insight into Damaris Phillips' weight loss — deets about one of the most loved American chefs, who is all about her Southern taste and charm!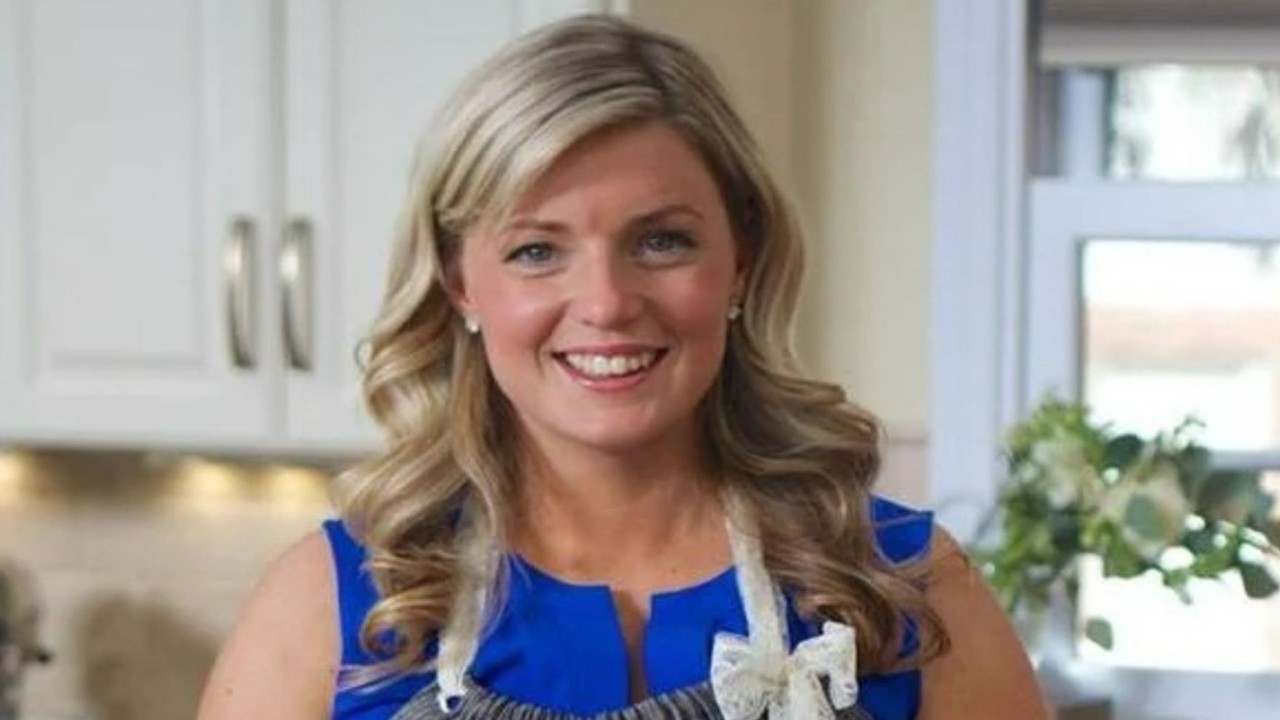 Besides following her palatable recipes, the fans are very keen to also know the details of Damaris Phillips' weight loss journey. Proudly bringing her innate Southern touch to the recipes, Damaris has been in the cooking show business since 2013. From watching her on television to following her on social media, the chef's fans have kept an eye on her kitchen prowess as well as her lifestyle. When she appeared slimmer, the audience grew curious to know all the essentials about her weight loss goals and how she had met them. The apprehensions of her followers revolved around Damaris' underlying health issues and her undergoing weight loss surgery. We uncover and present to you all the noteworthy aspects behind her body transformation ahead. 
Who Is Damaris Phillips?
Damaris Phillips is an American chef, well-known for her traditional Southern cuisine and charm. Born on December 8, 1980, in Lexington, Kentucky, Phillips rose to popularity when she won the ninth season of the show Food Network Star in 2013. In the same year, she hosted her bespoke cooking show Southern at Heart on the Food Network channel. The multi-season show further added to her culinary stardom. After meeting her husband, Phillips was propelled to create vegetarian versions of her recipes and went on to author and publish her first cookbook, Southern Girl Meets Vegetarian Boy: Down Home Classics for Vegetarians (and the Meat Eaters Who Love Them).  She also co-hosted The Bobby and Damaris Show with Bobby Flay. Throughout the timeline of her long career, she appeared in numerous cooking and talk shows. On these platforms she has often mentioned her approach to preferencing food, balancing meals, and how to relish healthier palates. 
How Did Damaris Phillips Lose Weight?
Being constantly under the eyes of cameras and the public, the television personality Damaris has experienced the moderate perils of being popular. With her weight fluctuations over the years, her fans were quick to notice her slimmer appearance when she judged the 2023 season of the Summer Baking Championship show. Even her social media posts showcased her successful weight loss transformation and the fans were curious to tap on the details. 
 Damaris Phillips' Weight Loss Surgery
Damaris has not confirmed her weight loss surgery, but the fans have speculated that Phillips underwent a weight loss surgery. However, she has likely gotten slimmer over the years through organic ways, including dietary adjustments and workout sessions. It is evident that she prioritized her weight loss journey by being mindful of her food choices and gravitating towards a fitter and healthier lifestyle. During one of her talk shows she shares with her audience about how she cares more for what is inside her body rather than how it appears from the outside. 
Damaris Philips Nutritious Diet
Getting the food prepped for Facebook live at 1 pm. We are making Roasted Red Pepper, Sausage, Sunflower Seed Pesto Rigatoni. See you then! pic.twitter.com/GcGwhuCSGC

— damaris phillips (@ChefDPhillips) June 29, 2017
The chef hasn't candidly disclosed her diet routine, however, the reports indicate that Phillips eliminated processed and junk food from her meals. Studies suggest that consumption of ultra-processed food can lead to higher calories and weight gain (1). In another of her cooking shows, Damaris mentions how cautious she is about the sources of her plate's ingredients and tries to make it farm to table, being fresh and full of necessary nutrients, devoid of processing. 
Being overweight for a long time, her weight loss also drew concerns for her health, spewing rumors about her battling breast cancer. It is important to clarify that she did not have cancer or any other sickness, contrary to speculations. Her weight loss was solely based on her diet plan alterations and regular exercises. She restrained consuming sugars, greasy food items, and simple carbohydrates in her healthy diet, simultaneously switching to high-fiber and proteinous meals (2).
Damaris Philips Vegetarian Diet Plan and Recipes
Damaris' husband is an ethical vegetarian, and after her marriage in 2015, Philips too embraced a vegetarian-food-based diet. To enhance her overall well-being and strengthen her immune system, Damaris took proactive measures by targeting nutritious foods and putting her vast knowledge of cooking to self-care use. Her followers rejoice in her social media posts which are like an online cookbook. She shares a variety of delicious food recipes over there and imparts information on must-have substitutes, be they vegetarian or healthier choices. 
From her cookbook, here's a steal deal recipe for beet and feta caramelized onion burgers:
Step 1: Begin by heating oil in a pan and steam cook onion silver for fifteen to twenty minutes, until smooth and golden brown. Add salt, scallions, and cheese, and set aside. 
Step 2: In a bowl, blend these ingredients: beet, couscous, steak sauce, cumin, garlic powder, salt, and pepper. Mix the components and spices well and incorporate wheat gluten using your hands. 
Step 3: Once the gluten is moist and mixed well with the bowl items, roll the content into a ball and shape the small portions into patties. 
Step 3: On an iron pan, burn the burgers for 5 to seven minutes or until they appear golden brown. 
Step 4: Assemble your burger buns and top with the feta with caramelized onions. This recipe is a perfect catch for a healthy and delicious snack. 
Damaris Philips' Weight Loss Before And After Photos
Before:
After:
When Damaris lost excess weight, it raised many questions about her health too. The media raised headlines questioning all sorts of things — does Damaris Phillips have cancer and whether she underwent any kind of weight loss surgery? This article clarifies all the curious doubts that the chef's fans had. In short, she reportedly does not have any underlying health problems and naturally shed the extra pounds. Damaris took the help of dietary adjustments and regular exercises to get in shape and cater to her well-being. She is actively involved in her culinary career and posting relevant content on her social media, all while maintaining her health. Phillips' journey is a testament to the fact that one can lose weight even after years of growing comfortable with it and pursue a healthy lifestyle if one puts their mind to it.
ALSO READ: Dua Lipa's Weight Loss: Mindful Eating is the Way of Life
FAQ's
Does Damaris Phillips eat meat?
Damaris Phillips has grown up eating meat. However, post her marriage in 2015 she consumes mostly vegetarian meals along with her husband, who is an ethical vegetarian.
---
Who is Damaris married to?
Damaris Phillips has been married to Darrick Wood since 2015.
---
How Much is Damaris Phillips Worth?
According to speculations, Phillips has a net worth of $4 million as of 2023.
---
---