Anupamaa written update, September 22: Anuj denies to accept Guru Maa as his mother
Anupamaa written update 22nd September, Anupamaa tells everyone how she learned the truth, and Vanraj consoles Anuj.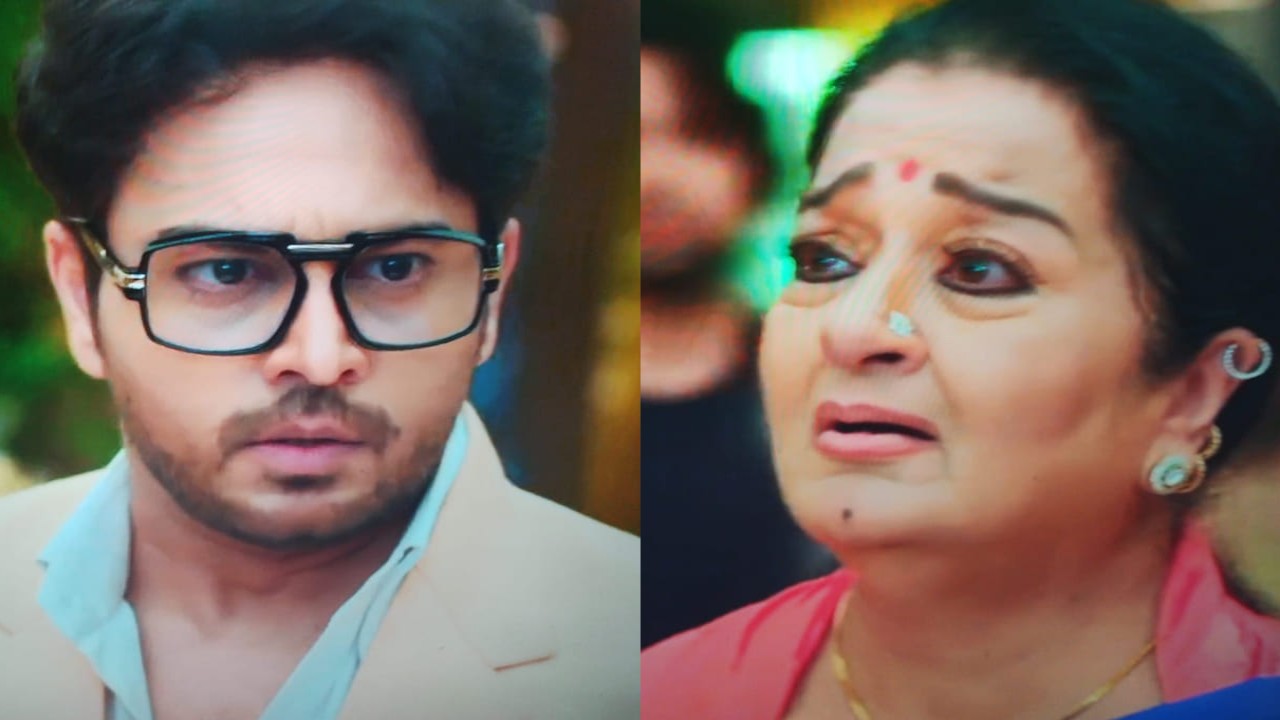 Anupamaa tells Anuj that Guru Maa is Anuj's real mother. Anupamaa reveals to Anuj that she possesses a photo she found in Guru Maa's belongings. Anupamaa tells Anuj that she was about to tell him about the picture but due to some circumstances, she couldn't tell him before. Anupamaa says that Kanha Ji might have wanted him to have this special surprise on his birthday. She believes that perhaps it was destined for him to learn about it on this particular day. Anupamaa tells everyone how she accidentally put Guru Maa's son's photo in her purse when she was going to the orphanage. While giving a check to Sushma (orphanage manager), she mistakenly handed the photo to the Sushma didi, and she recognized the person in the photo as Anuj.
Everyone was in shock and Choti Anu asked Kavya about what was happening. Kavya tells her that Anuj has found his mother. Choti Anu becomes so happy hearing this and she says that she finally got a grandmother. Anupamaa goes on to explain that when she asked Sushma for proof, Sushma provided Anuj's birth certificate, the receipt of Guru Maa handing him over to the orphanage, and donation receipts that Guru Maa had been sending all these years. Anuj is in shock and Guru Maa is visibly moved knowing that her long-lost son is Anuj.
Leela starts gossiping with Hasmukh and says how Anuj's relatives always seem to appear out of nowhere, and this time, the relationship is discovered after the relative's arrival. Hasmukh tells Leela that it is God's divine plan.
Guru Maa asks Anupamaa if Anuj is her son. She showed her the handkerchief Guru Maa had just now and put the letter A on it, and she reassured Guru Maa, explaining that even though she didn't consciously know that Anuj was her son, her heart always recognized the bond between them. Anupamaa believes that God has reunited them. She tells Anuj that he used to miss his parents and that's why God has reunited him with his real mother. 
Guru Maa, overwhelmed with emotion, calls Anuj her son and caresses his cheek but to everyone's surprise, he tells Guru Maa to stop and back away. Anuj tells Guru Maa to stay away from him, claiming that she is not his mother. 
Anuj says that he had been feeling uneasy and disturbed by her presence in the Kapadia Mention, even though he didn't know her real identity. He expresses his hatred for her and insists that she is not his mother. He says that Guru Maa is not his mother and he will not accept her. Anupamaa and the family members are in disbelief.
Vanraj tries to console Anuj and suggests that he should try to give it some time, but Anuj remains adamant. He states that no woman becomes a mother simply by giving birth; rather, a mother is someone who provides love and care to her child. Anuj cites Anupamaa's relationship with the family's children as an example of motherhood based on love and care, unlike Guru Maa, who abandoned him.
Anuj says that Guru Maa never wrote him any letters or showed any concern for his well-being throughout his life. He tells her that he doesn't want any relationship with her, not even one based on hatred, as she doesn't deserve it. Anuj thanks Anupamaa for uncovering the truth but emphasizes that this revelation is the most painful and hurtful moment of his life.
He criticizes Guru Maa for leaving him in an orphanage after giving birth to him and questions her actions. Anuj shares his painful experiences of growing up in an orphanage, feeling abandoned, and lacking the love and care that a mother should provide. He tells Guru Maa that she could have pursued her career while raising him if she had wanted to. Anuj asserts that he cannot accept her as his mother and severs all ties with her.
Choti Anu comes and hugs Anuj, he holds her up in his arms. He tells everyone that no one can understand his pain not even Anupamaa, but only Choti Anu can understand it as she also has been love-deprived as she was raised in an orphanage. He tells everyone that no one used to care for us, we never had mother's lap to sleep on instead we used to sleep with tears in our eyes thinking why this is happening to us. 
Anuj says that these papers only show that you gave birth to me, but my real mother is the one who adopted me and brought me here and raised me and gave me such good life values. He tells Guru Maa that she is not his mother. 
This episode was watched on Hotstar.
ALSO READ: Bigg Boss fame Rakhi Sawant drops audio recording of Adil Khan's ex-girlfriend; says 'Omg don't cry'

Highlights of the Month
Star Thalapathy Vijay
Born:
22 Jun 1974 (age 49 years), Madras, Tamil Nadu, India
Latest Movies:
Leo (2023)
NET Worth: ~ 53.78 MN USD (RS 445 cr)
Over the last 5 years, Thalapathy Vijay has established himself as the biggest superstar in the modern era from the Tamil Film Industry. His films have attained the status of being 'critic-proof' as his star power is enough to set the cash registers ringing. October was no different, as his collaboration with Loke...
Read more
Movie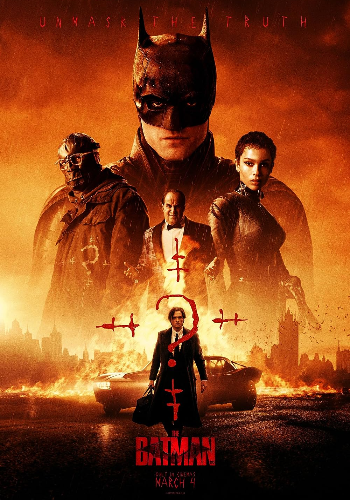 The Batman
Action, Drama, Crime
Cast:
Zoe Kravitz, Jeffrey Wright, Zoe Kravitz
BOX OFFICE Collection: ₹ 77 cr.
Robert Pattinson, who played the role of Batman, in the 2022 movie. The Batman once landed up leaving fans upset. The actor joked about not working out on his physique for his role and left fans enraged. Despite all the love he got for being cast, he also faced a massive negative backlash after one particular joke he made. Ba...
Read more
---