Sandalwood Box Office 2022: KGF Chapter 2 & Kantara lead the Industry over 1000 crores for first time
In 2022, Sandalwood's domestic box office in India amounted to Rs. 1690 crores from 210 plus releases. This was the biggest year in the history of the industry, well ahead of any previous year.
Updated on Jan 09, 2023 | 06:29 PM IST | 261.2K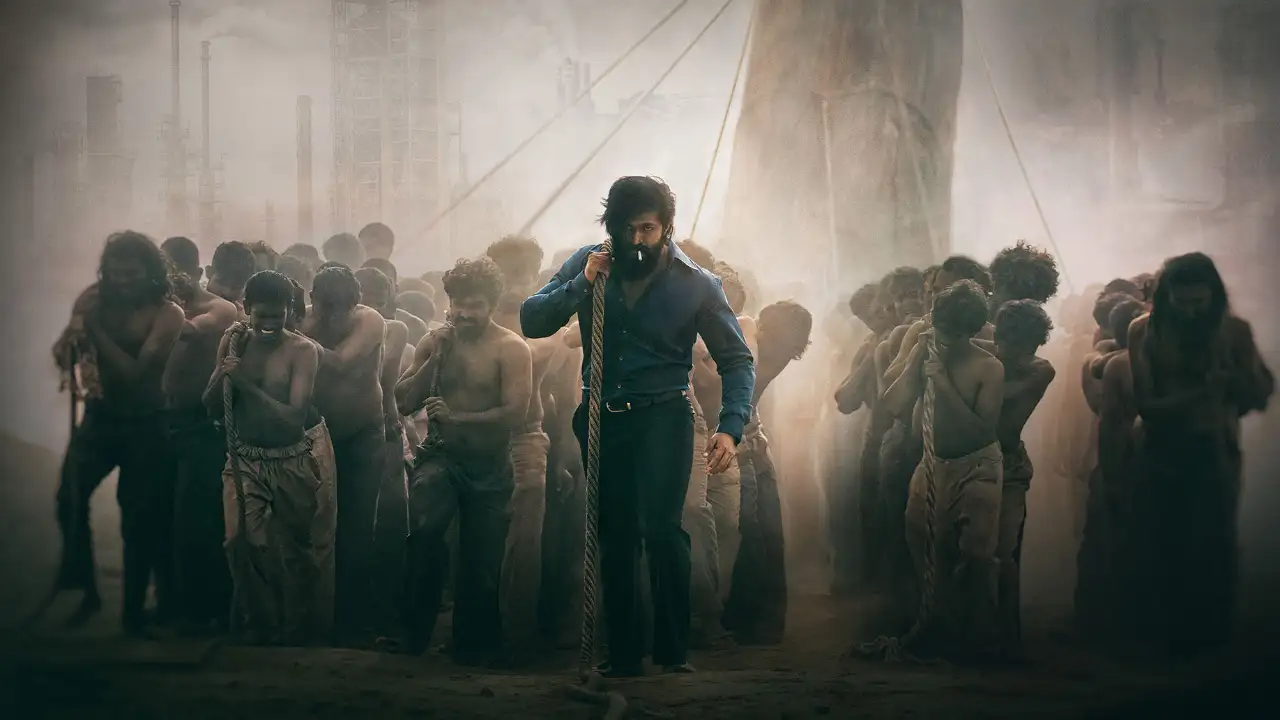 As is known, South Indian cinema comprises four main industries; Telugu-based Tollywood, Tamil-based Kollywood, Malayalam-based Mollywood and Kannada-based Sandalwood. In recent years, there has been a widespread increase in popularity of the films from South India, but Sandalwood lagged behind the other three. Even in monetary terms, Sandalwood often comes fourth behind Mollywood despite having a bigger audience base. That wasn't the case last year as Sandalwood made a huge leap forward in 2022.
In 2022, Sandalwood's domestic box office in India amounted to Rs. 1690 crores approx from 210 plus releases. This was the biggest year in the history of the industry, well ahead of any previous year. There is a lack of consistent box office data for Kannada films in past, so comparisons with previous years are difficult. This was the first year that Sandalwood surpassed the Rs. 1000 crore mark, a feat previously achieved only by Tollywood and Kollywood. In fact, for much of the year, Sandalwood even outperformed Kollywood, eventually being overtaken near the end of the year.
A large chunk of the gross numbers at nearly 80 per cent came from the two mega-blockbusters, K.G.F: Chapter 2 and Kantara, but apart from those two as well, the industry delivered multiple hits. The top ten highest-grossing films in India from Sandalwood in 2022 are as follows:
K.G.F: Chapter 2 - Rs. 981 crores
Kantara - Rs. 362 crores
777 Charlie - Rs. 72 crores
Vikrant Rona - Rs. 64 crores
James - Rs. 55 crores
Gandhada Gudi - Rs. 26 crores
Gaalipaata 2 - Rs. 22 crores
Love Mocktail 2 - Rs. 21 crores
Vedha - Rs. 15 crores (expected)
Lucky Man - Rs. 6.50 crores
The box office story of K.G.F: Chapter 2 and Kantara was extensively covered last year on Pinkvilla. The two films created history becoming the biggest grossers ever in the home state of Karnataka, both taking the bar high. The box office runs of the two were different in form, where K.G.F: Chapter 2 started as a runaway train, breaking every record in its way before emerging as the highest-grossing movie in Karnataka, highest grosser of the year in India and the second-highest-grosser ever in India, just behind Baahubali 2. Kantara on the other hand had a low start and then it kept on rising in its gravity-defying trend, overtaking K.G.F: Chapter 2 in Karnataka with Rs. 174 crores. 
After his untimely demise in 2021, Puneeth Raj Kumar's work lived on in 2022, as the 'Power Star' had three releases during the year. His first posthumous release, James, released in March, set the opening day record in Karnataka for Kannada films. The film went on to become one of the highest grosser in the history of Sandalwood, with Rs. 50 crores in Karnataka. His second release was a guest appearance in Lucky Man, which propelled the box office numbers for that film, ending as the tenth highest-grosser of the year. His final release was a nature documentary, which grossed Rs. 26 crores approx i.e. a massive number for the genre in India.
Before Rishab Shetty delivered a huge blockbuster Kantara, it was the other Shetty brother that churned box office gold.  777 Charlie, a dog-comedy-drama starring Rikshit Shetty was the third highest-grossing film of the year with Rs. 72 crores. The film crossed Rs. 50 crores in Karnataka and did considerable business outside Karnataka as well, which is rare for Kannada films. 
Sudeep starrer highly anticipated Vikrant Rona came fourth with Rs. 64 crores. The film underperformed due to mixed reception but numbers were among the highest in the industry. Two romantic-comedy sequels, Gaalipata 2 and Love Mocktail 2 also made it to the top ten, both earning in excess of Rs. 20 crores.
The big winner of the year was Hombale Films, the producers of K.G.F: Chapter 2 and Kantara, emerging as one of the biggest production houses in the country. The banner has a stellar record in Sandalwood and holds the distinction of delivering the last four all-time record grossers in Karnataka. Recently, they have "pledged to invest Rs 3,000 crore in the coming five years for sustainable growth in the entertainment sector", including Prashant Neel-directed Salaar starring Prabhas which releases this year and K.G.F: Chapter 3.
The strong performance of Kannada films at the box office last year will be a confidence booster for the industry, as it demonstrates that there is a demand for Kannada content both within and outside of the state of Karnataka. This success can lead to an increase in budgets for newer and fresher content, as investors and production companies may be more willing to take risks on untested ideas and concepts if they believe that there is a chance for financial returns. With a higher budget, filmmakers will have more resources at their disposal to create high-quality content that can appeal to a wider audience. 2022 can be seen as a turning point for the industry, and it is likely to have a ripple effect that may be felt for years to come.
Note: The series of yearly box office performance reports of Indian cinema was supposed to be completed before Sankranti/Pongal releases, but has taken longer than anticipated. The series will now resume after Sankranti week.
ALSO READ: Mollywood Box Office 2022: Sees 180% growth from 2021 led by Mammotty's Bheeshma Parvam
About The Author
Jatinder joined Pinkvilla in December 2021. He covers the film and media business, with a particular focus on South Indi...an and international box office. Over the years, he has closely followed the movie box office across the globe, spanning various languages and industries. He also has a strong presence in box office communities on social media and provides expert analysis and insight into the film and media business. Read more
Top Comments
There are no comments in this article yet. Be first to post one!